class="post-17150 post type-post status-publish format-standard has-post-thumbnail hentry category-opportunities tag-camden-peoples-theatre tag-creatives tag-fringe tag-lgbtq tag-live-literature tag-opportunity tag-pow tag-queerness tag-starting-blocks-programme tag-theatre"The Road to EmPOW!erment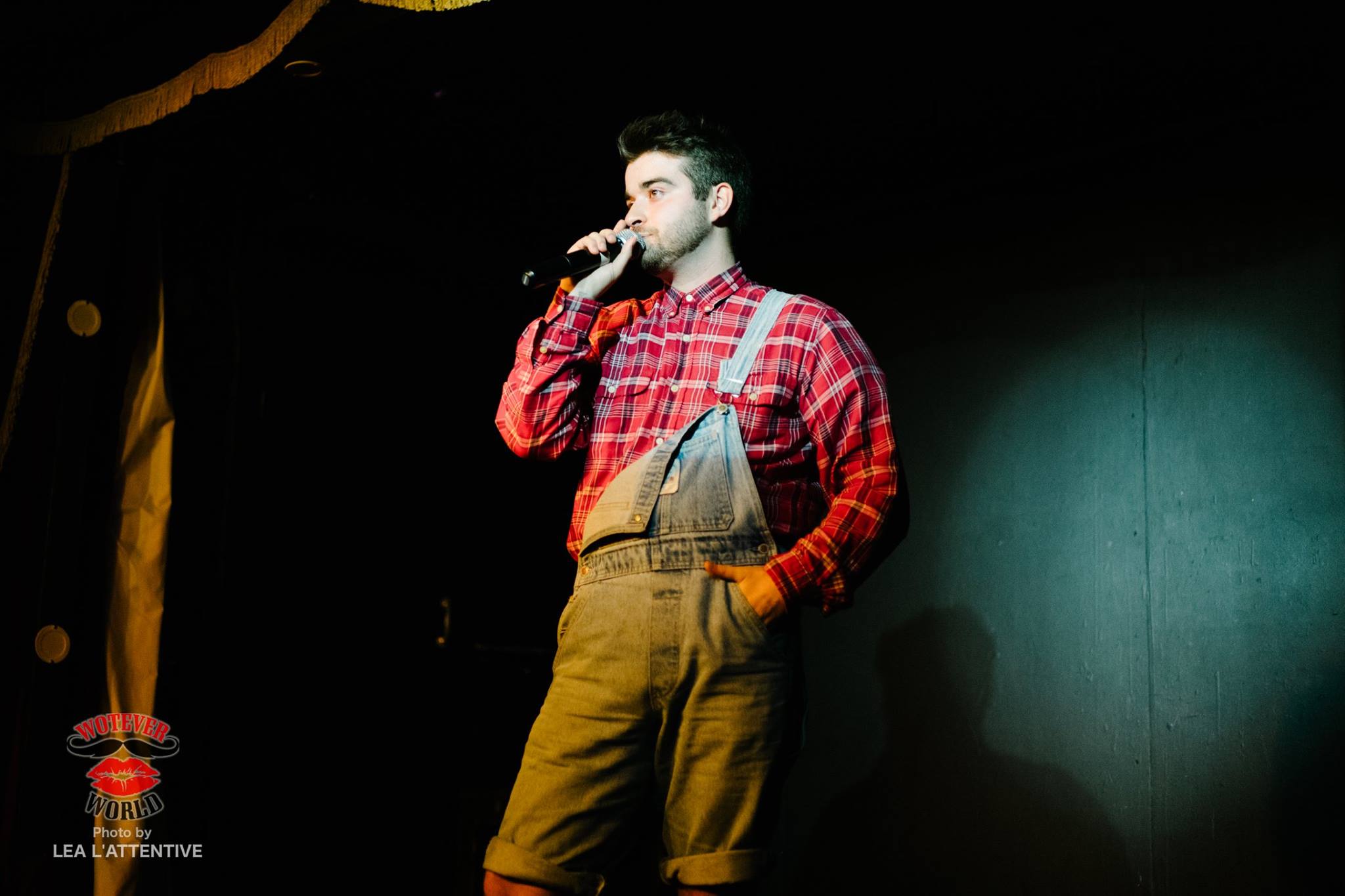 Creating opportunities for diverse voices to be heard is at the forefront of what we do at Spread the Word, and so we were delighted to support Nick Field with his brand new initiative – Pow! Launched in 2018, Pow! offered LGBTQ+ creatives the opportunity to develop their practice and explore the possibilities of live literature, culminating in a public performance of their works at the Royal Vauxhall Tavern.
Following a call out, eight writers were selected for Pow! and to work with a number of high-profile creatives, including Katayoun Jalili, Hannah Silva, Malik Nashad Sharpe (alias Marikiscrycrycry) and Keith Jarrett. One of the selected Pow! writers, Alex Roberts has launched his own call out for a queer collaborator to work with him on a new project, that will be run with Camden People's Theatre. Find out more in Alex's blog below…
'Six months ago, I was sat in a tiny boardroom in London waiting to meet an acting agent. I was feeling really nervous. Mostly, because I'd been told by a tutor that the person I was going to meet was a 'a real character' but in he comes, a man in his fifties wearing a floral shirt and he's nice enough. We start chatting. During the conversation he makes a comment about my weight – saying I've got a bit of belly. I'm a tad offended but I dismiss this, thinking – he's a bit blunt but I should give him a chance. He then asks me to stand up and undo my top bottom. After that he wants me to turn around in a circle slowly in front of him. I do it. He pauses before saying; you look much better like that. I sit down again feeling very uncomfortable. He then begins to round up the meeting by telling me that he thinks I'm very lovely however –  you do come across a bit gay.
I left feeling humiliated. I'd never written a thing before, but I started to write poems. Things about old boyfriends, about nights outs and stuff that riled me up. I had a few things I thought were alright, so I signed up to a Spoken Word London night. I dragged some mates along, necked three cans of Red Stripe and got up. It was nerve-racking. But really fun and it made people laugh. And a few people think. Afterwards, I spoke at a few other nights and carried on writing. Getting up without any notes and just speaking. It really built up my confidence and I decided to apply to a few writing programmes.
I got accepted onto POW!; a new initiative for LGBTQ creatives led by Nick Field in association with Spread the Word and funded by Arts Council England. At the end of the course, which ran from July-September, we'd perform our work at the Royal Vauxhall Tavern, which was incredibly exciting.
Throughout Pow!, I learnt new ways in which I could be empowered by my queerness. I met some incredible poets, dancers and cabaret performers that encouraged me and the other selected creatives to use our sexuality and/or gender identity to fuel our material. It was there I started to make work that was totally and unapologetically queer. And I started by thinking of something that made me angry: Gay nightlife.
Gay clubs are the first port of call for so many queer people exploring their sexuality. Music, booze and boys. Too many boys. There have been countless times I've been felt up, propositioned or sometimes just flat out ignored if I'm with a woman. But I've gotten off easy. Recently a friend told me a story about a guy they knew who'd gone for a night out in Leeds. He met an older man who was a regular there, danced with him, kissed him and then left with him. The next morning this young guy was found dead three streets down with his head caved in. He been stamped on by this older man 20 times. After hearing this, I began to research violent incidents in and around queer spaces and I began to find out some more about violence between queer people. All of which occurred near gay bars or nightclubs or villages.
It got me wondering – what would drive a queer person to hurt another queer person? What would make someone betray a person supposedly of their own community? And are these bars and clubs the safe haven they pretend they are?
During Pow! I started thinking about the dichotomy of these spaces, how they can be a sanctuary for some and an oppressive place for others. I wrote a short comedy set about how as a teenager I longed to belong in these queer spaces but often fell short of their expectations.
Next month I going to be making a show that will attempt to push this idea further. The show – (working title, No Place Like Home) will be devised piece of theatre that explores violence between queer people in nightlife spaces. It is being made with Camden People's Theatre as part of their Starting Blocks Programme and will culminate in a Showcase presentation on 16 March 2019. I'm currently looking for a queer writer-performer of colour to co-devise this show with me. We will be working predominately over two weeks to make 20-30 minutes worth of material for the Showcase. It will be an exciting opportunity to get to know an incredible Fringe theatre venue, but most of all, an opportunity to feel a little more empowered by your queerness.
For more information about the project and how to apply please see this post on my Twitter here. And if you have any questions, drop me an e-mail!'
The deadline to apply for this opportunity is 27 January 2019.
photo credit: Lea L'Attentive
class="post-17109 post type-post status-publish format-standard has-post-thumbnail hentry category-creative-writing-2 category-fiction tag-clare-fisher tag-fiction tag-voices tag-voices-in-fiction tag-workshops"Clare Fisher's voices in fiction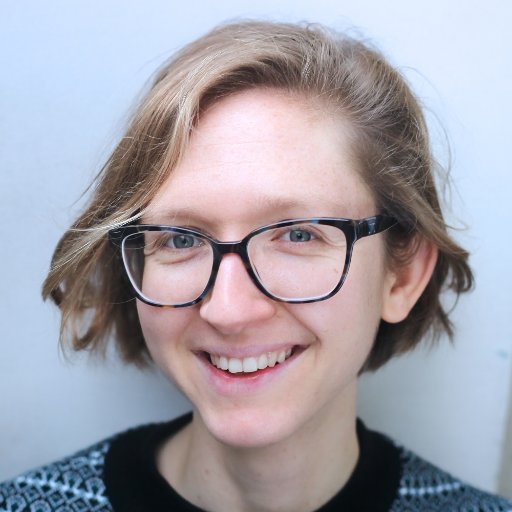 Clare Fisher, author of All The Good Things (winner of the 2018 Betty Trask Award) and short story collection How The Light Gets In is running an online course exploring voices in fiction. Participants on Voices In Fiction will how voice interacts with and inspires character, setting and plot to create compelling and original literature. But great writers are great readers, so here Clare picks out some of the best voices in fiction.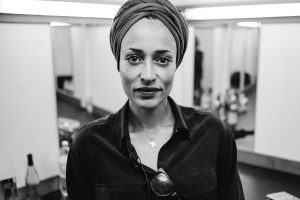 Zadie Smith
Incredibly versatile, clever and funny, Smith's voice is both completely her characters' and completely her own.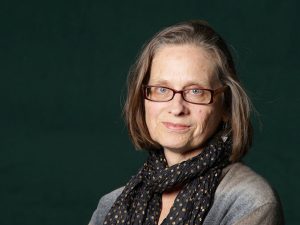 Lydia Davis
When I am reading Davis, her sentences worm their way into my head and gently haunt me, and I am always disappointed when they go away.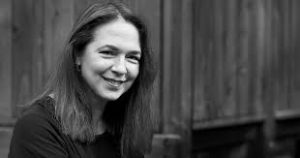 Lorrie Moore
Moore was one of the first writers who really made me see what voice could do in fiction, and for that I will be eternally grateful. I keep her Collected Stories by my bed and when my writing gets stiff and craggy, I dip into it.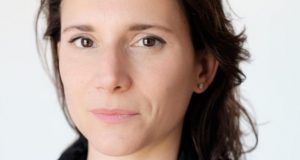 Claire-Louise Bennett
Have you read Pond? What more can I say?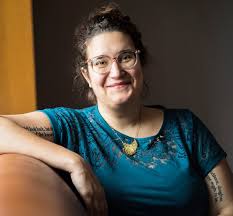 Carmen Maria Machado
In Her Body and Other Parties Macado uses voice to push at the boundaries of fiction and of the story form in a really exciting, visceral and original way.
class="post-17111 post type-post status-publish format-standard has-post-thumbnail hentry category-interview tag-bookouture tag-commercial-fiction tag-competition tag-digital-publishing tag-novels tag-psychological-thrillers tag-series tag-shalini-boland tag-the-perfect-family tag-top-tips tag-underrepresented-writers tag-writing"Interview with Shalini Boland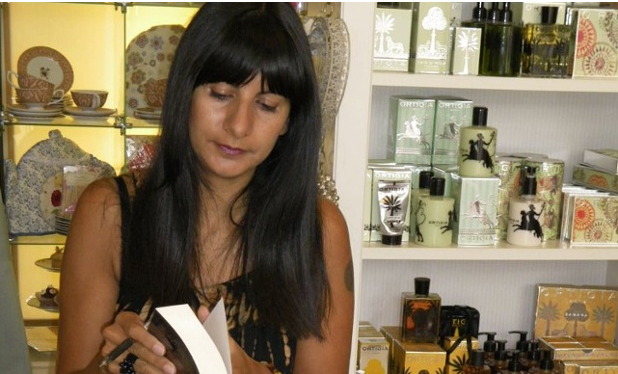 As you might've heard, we're running a new competition for writers under-represented in publishing with digital imprint, Bookouture, who are leading the eBook revolution amongst the publishing industry with various successes across its impressive commercial fiction list. Included is the very talented Shalini Boland, whose latest novel 'The Perfect Family' was released in November 2018…
Shalini, hello! Congratulations on your novel, or rather I should say novels, as you've written over a ton of them, including two series. How and when did you know you were going to be a writer and how did you begin your journey?
Hello, thanks so much. I always loved to write from a young age, but it wasn't ever something I thought I could do for a living. The route I took to become a published author was a long and winding one, but I'll do my best to condense it for you!
I did the 'sensible' thing and got a business degree, realising afterwards that business wasn't something I wanted to go into. My passion at that time was actually singing and song writing. I ended up having some luck and signed a development deal with Universal Music Publishing. Although I had a few fun years earning a sort-of living, and working with some interesting and talented people, I never achieved any real success with it. I gave it up to start my family and thought that was that. But after a couple of years, I found that although I enjoyed working part time and being at home with my children, I missed the creativity of song-writing. So I began to write fiction, purely for my own entertainment.
It became a real passion and I would rather spend my evenings writing than watching TV – which, when you're absolutely knackered after herding young children all day – is saying something. Six months later, I finished my first book, Outside, a post-apocalyptic novel set in the UK.
Cut to a few years after that, and about thirty rejections from various agents and publishers, I eventually decided to self-publish the two finished novels I'd written. To my surprise, they began to sell and I was able to earn a decent living for a few years, turning each of them into series which managed to gain a small but loyal following.
It wasn't until I began writing psychological thrillers that my career really began to take off. And then, in 2017, I landed my first 'proper' publishing deal with Bookouture.
As the writer of both series and independent novels – how does the planning process differ in both forms?
My two series both started as standalone novels and it was only when readers began contacting me to ask for more that I decided to plan them out as series. Keeping the timelines straight was very important as the books skipped from past to present to future, with various characters meeting up at different times. So I had to create a series bible for each where I listed out characters, their ages, birth dates etc and how the various paths intersected. With each new book in the series, it became more complicated, but also great fun to create.
With my standalone thrillers, the plotting is more straightforward. I start with a hook – an idea that I think will make a compelling blurb. Once I'm happy with that, I expand on it and try to come up with the characters, setting, the main plot points and a nice juicy twist or two. Then, I plan out my chapters. Only once I'm happy that the story hangs together nicely, do I begin writing.
Your genre is psychological thrillers – what is it about this particular genre that appeals to you and as a writer (as well as a reader!), how do you think this particular genre has evolved over the past few years?
I didn't set out to write psychological thrillers. I started out writing paranormal and post-apocalyptic YA. One day I had this great idea for a twist ending, but I knew it had to be written for the adult market, not for teens. The idea cried out to be written as a psychological thriller and so I thought I would give it a go. I was nervous and excited as this was a real departure for me and I wasn't sure if I could do it justice. Once I started, I couldn't stop the ideas flowing, and I managed to write and release The Girl from the Sea in four months. I loved every minute of writing that novel.
I think the reason this genre appeals is because there's something delicious about reading a book where all is not what it seems. As a reader you can become a sleuth, trying to work out what's really going on, or you can give yourself over to the lie and become swept up in it, allowing the twists to blindside you. I do enjoy reading action thrillers, but psych thrillers are all about the slow burn and tension.
Recently they've been experiencing a real resurgence due to the popularity of books like Gone Girl which have taken a classic genre and given it a contemporary reboot. I love the way the genre is focusing more on ordinary families and everyday situations, but giving them a sinister twist.
Continuing in this thread – psychological thrillers are in high demand and not just in books. There's been an increasing number of successful TV programmes and box office hits. Do you have any particular favourites that have inspired you?
The obvious books and movies spring to mind, like Gone Girl and The Girl on the Train which cleverly lead you down a path and then turn everything on its head. I also enjoyed the TV series Dr Foster which was brilliantly tense.
Your latest novel 'The Perfect Family' sounds intriguing – can you tell us a bit more about that?
It explores the notion that whenever you look at someone and envy their perfect life, you can bet that things are never as rosy as you think. The Perfect Family takes that idea and makes it even darker. It's about a woman called Gemma who runs her own business and has a young family. The pressures of life begin to get on top of her so she looks for outside help in the form of Sadie Lewis, a nanny. Things deteriorate rapidly, but the situation is not what you might think…
It was of course, published by Bookouture, who certainly are leading the digital publishing revolution. Why do you think digital publishing is increasing so much in popularity and as a writer, why does this particular format appeal to you?
Digital publishing gave me my career. If it wasn't for ebooks, I wouldn't have had the opportunity to bypass the publishing gatekeepers and forge my own writing path. The other fantastic thing about it is the speed and flexibility it offers. You can react to the market faster. Like I said earlier, I had an idea and was able to write, edit and publish in the space of four months. You can't do this with traditional publishing as there's an established system of doing things which takes more time and planning.
Bookouture was the only publisher I was prepared to give up my independence for. They are masters at what they do, treat their authors wonderfully, and I really can't say enough good things…
We're of course, really excited to be running this competition with Bookouture, to create opportunities for underrepresented writers in commercial fiction – what are your particular thoughts on this?
I think that for most people it's a struggle to get to where you want to go. As I child, I had no role models who looked like me – British Asian. It's taken me over twenty years to get here, and it still feels precarious, like I could lose it all at any minute. For underrepresented writers the struggle is harder than most – you may have the talent, but the opportunities are scarcer and the mountain feels higher.
Creating opportunities for writers whose diverse voices may be buried too far down to be heard, is a fabulous thing for you guys and for Bookouture to be doing, both for the writers and for all the people who will go on to become inspired by reading their words. It enriches our lives to read things with a different slant. It breaks the cycle, prevents society from stagnating and widens our world view. It allows young people to have role models who look and sound like them, giving them the knowledge that it's possible for them to be the person they never thought they could become. Giving underrepresented authors a voice is good for everyone.
And finally, Shalini, what top tips do you have for aspiring writers out there?
If you truly want to write, then you have to do just that. Don't talk about wanting to be a writer – actually sit down in a chair with your laptop or notebook and write. Doesn't matter if you aren't inspired that day or if you don't know where to begin. If you're stuck, observe something and write about it. That first paragraph might just trigger a novel or maybe you'll delete it and start from scratch. Doesn't matter. Just keep writing.
Also, read widely. Not just the genre in which you want to write, but all sorts – commercial fiction, classics, contemporary, historical. Read all of the books! And then, hopefully, someday soon, people will be buying and reading your books.
Thank you so much for chatting to me today. It's been a real privilege 🙂
class="post-17019 post type-post status-publish format-standard has-post-thumbnail hentry category-life-writing-prize category-network-knowledge tag-books tag-colin-grant tag-life-writing tag-life-writing-prize"Colin Grant's top life writing reads

Author and historian Colin Grant is one of the judges of the 2019 Life Writing Prize. He shares a few of his favourite books in the genre and explains what makes them special.
Diana Athill's After a Funeral is a brutally honest account of herself when, as a middle-aged woman, she has a spring awakening with a younger, exiled Egyptian writer, Didi. He lambasts her for what he sees as pretentiousness and an overbearing quintessential Englishness. Athill is unsparing and unflinching in her precise depiction of a seemingly one-sided love affair that ends tragically.
Tobias Wolff's This Boy's Life is a wonderful romance of mother-and-son who take to the road in search of a better and more adventurous life. It's very funny, often darkly so. It's a tough and tender memoir which captures the flavour of the times  (never-had-it-so-good consumer-driven 1950s USA) and lives lived with uncertainty. 
Joan Didion's The Year of Magical Thinking is magical writing. The brutality of fact of death and the near paralytic potential of grief is deftly and intelligently portrayed. I love almost everything Didion writes; she is sassy, often hilarious, innovative and such good company as a writer
Svetlana Alexievich's The Unwomanly Face of War is almost unbearable to read, but read it you must, for this is a startling tour-de-force of oral history that opens up (for me at least) an unseen and unspoken world. The Russian women who fought in WW2 are as tough as their male compatriots, and Alexievich shows how they struggle to maintain their dignity, integrity and femininity at a time of catastrophic total war.
Jeanette Winterson's Why Be Happy When You Could Be Normal is a darker rendition of Oranges Are Not the Only Fruit. It is still, at times, just as searingly funny as the novel. Winterson is particularly good at dialogue, and uses it adroitly to show up the emotions in a scene and the power dynamic between individuals. This is a powerful tale of rejection, hope and redemption.
The deadline for the Life Writing Prize 2019 is 1 February 2019. It is free to enter. Find out more and how you can get involved here. 
class="post-16972 post type-post status-publish format-standard has-post-thumbnail hentry category-tips tag-5000-words tag-arvon tag-blake-morrison tag-competition tag-danny-brunton tag-joanna-munro tag-laura-morgan tag-life-writing tag-new-writing-south tag-prize tag-royal-society-of-literature tag-stories tag-top-tips-competition tag-writing tag-xanthi-barker"Top Tips from the Life Writing Prize 2018 winners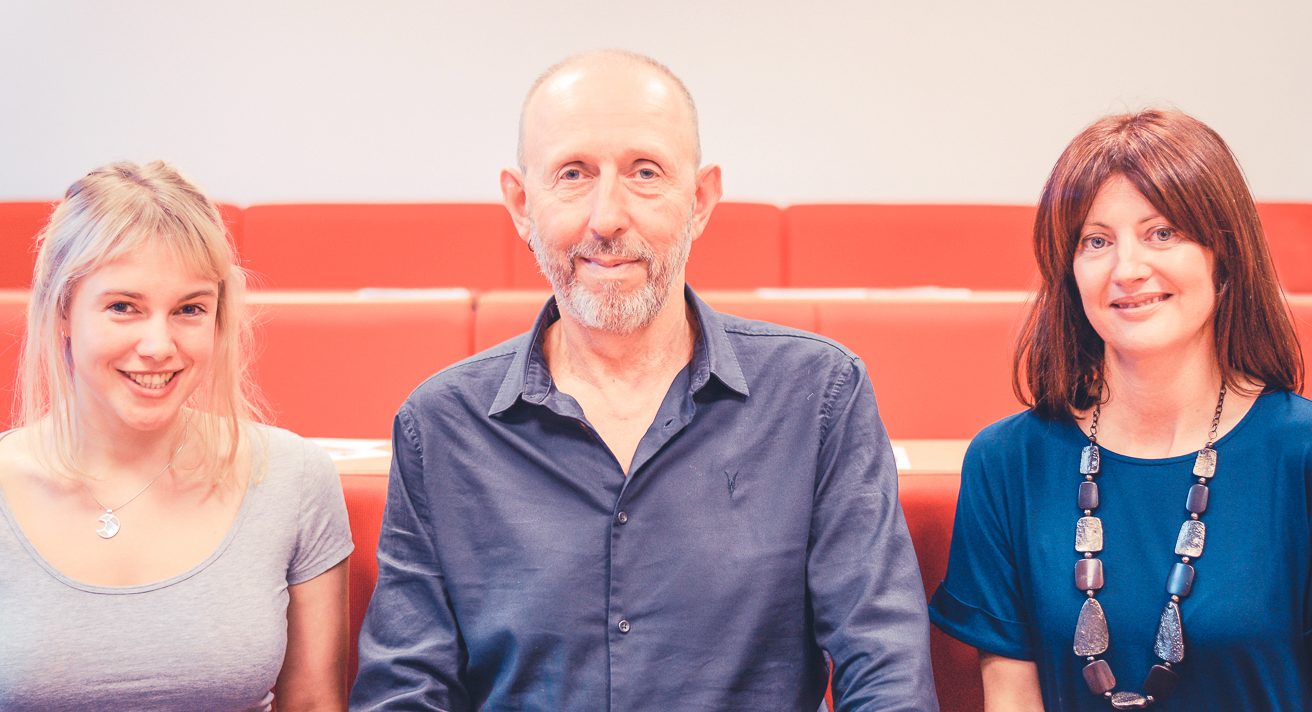 In 2016 we launched the Spread the Word Life Writing Prize in association with Goldsmiths Writers' Centre. Open to emerging writers living in the UK aged 18 or over, the Prize was established to celebrate and develop life writing in the UK. We've had a phenomenal response in previous years and are currently looking to get more life writers out there involved with the prize. 
This year, we're delighted to offer the winner £1,500 alongside publication on Spread the Word's website, an Arvon course, two years' membership to the Royal Society of Literature and a development meeting with an editor and an agent. Two highly commended entries will each receive £500 and two mentoring sessions, a development meeting with an editor and an agent, and see their writing published on the Spread the Word website. 
To enter, writers must submit up to 5000 words of brilliant, unpublished, life writing. To get you inspired, we've collated three top tips from last year's winners…
Laura Morgan, Highly Commended for the Life Writing Prize 2018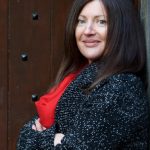 'I was nervous that my entry for the competition wasn't really life writing: 'Small Talk' is set now so there's no retrospection, and it doesn't have the contemplative tone I associate with memoir. I think my tip is to experiment – with voice, structure or tense. Don't let ideas about the genre inhibit your creativity; just write as honestly as you can. But also add a tiny bit of cunning: know what it is you want the reader to feel, and use this to shape things – I think this is where the writing finds its power.'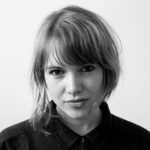 Xanthi Barker, Highly Commended for the Life Writing Prize 2018
'The thing that has helped me the most as a writer is journalling, so that would be my best tip. Keep a journal. Write as much detail as possible, in particular write in detail about your feelings. Question yourself and write down all your answers and then question them too. Try to remember and write experiences in all their complexity and confusion. Be honest. Show nobody. Set passwords on these files. Don't worry about structure or phrasing or sounding intelligent or kind or however else your ego wants you to sound. Don't think about what you're writing before you write it. This is almost definitely not the best way to produce work you want others to read, but its good practice for getting words to do what you want. Plus you are creating a record you can draw on later, a store of details your imagination would never come up with on its own.'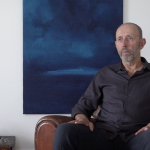 Danny Brunton, winner for the Life Writing Prize 2018
'I treat writing and editing as two distinct tasks, often writing in the morning and editing later in the day. If I start early in the morning before I am fully awake, my "inner critic" hasn't yet had time to wake up, leaving me free to write less self-consciously.
One of my favourite books on writing is "Bird by Bird," by Anne Lamott, in which she suggests doing "short assignments." I generally have a list of scenes I want to work on, so I just pick one at a time and write it, knowing I can do the others later. I find it useful to have several sections of my project on the go at the same time, so I can work on one, then take a break from it, while working on another.
With regards to structure, I assemble my scenes into a first draft, then continue writing until I need to review the structure again.
I try not to impose my ideas on the story too much. Like a sculptor who looks at a piece of stone and sets about to reveal the sculpture within, I believe it is my job as a writer to reveal the story that wants to be told.'
The deadline for the Life Writing Prize 2019 is 1 February 2019. It is free to enter. Find out more and how you can get involved here. 
class="post-16888 post type-post status-publish format-standard has-post-thumbnail hentry category-gallery tag-creativity tag-event tag-lgbtq tag-live-lit tag-london tag-performance tag-photos tag-pow tag-royal-vauxhall-tavern tag-showcase"Pow! Showcase
25 September 2018

Alex Marlow, Alex Roberts, Lizzie Masterton, Olivia Klevorn, James Glover, Hannah Greenstreet and Maeve Scullion were selected for Pow! – a series of free creative workshops tailored specifically for young LGBTQ artists, led by Nick Field.
At the end of the scheme, they presented the work they developed to a live audience at the special Bar Wotever event, at the iconic LGBTQ+ performance space, the Royal Vauxhall Tavern on Tuesday 25 September. We're thrilled to share these fantastic images with you…
photo credits to Lea L'Attentive