class="post-1716 post type-post status-publish format-standard has-post-thumbnail sticky hentry category-life-writing-prize category-news category-news-opportunities tag-non-fiction"Spread the Word announce
a new Life Writing Prize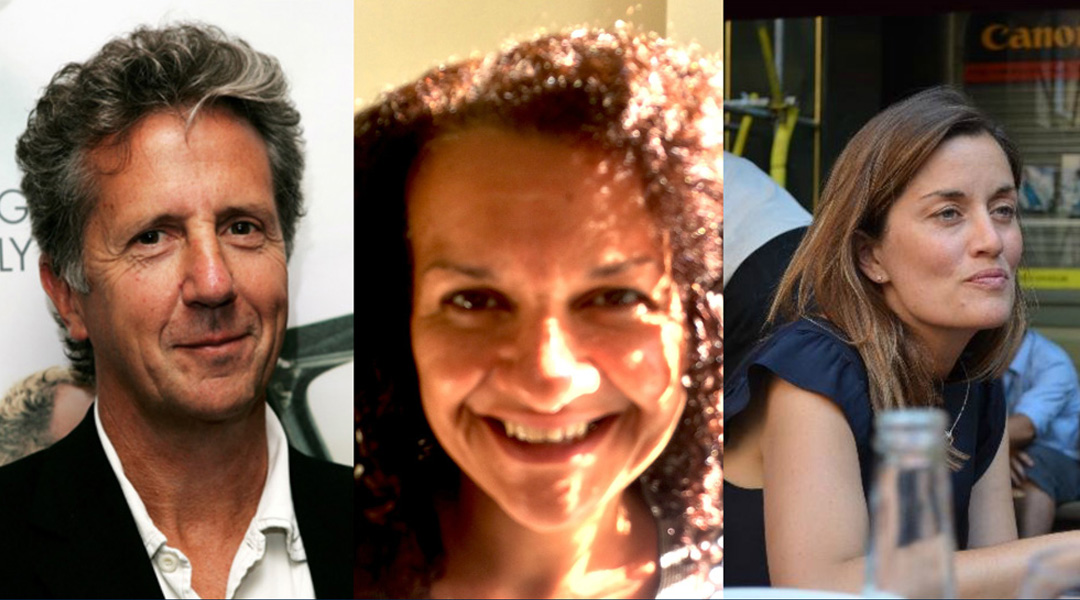 Spread the Word is pleased to announce a new Life Writing Prize for new and emerging writers thanks to a generous donation from Joanna Munro and partnership support from Goldsmiths University, Arvon and Royal Society of Literature.
The inaugural judging panel is Blake Morrison, author and Professor of Creative and Life Writing at Goldsmiths University, Katy Massey, writer and researcher specialising in life writing and non-fiction and Margaret Stead, publishing director at Atlantic Books.
2017 will mark the first year of this five-year scheme designed to boost opportunities for life writers within the literary prize circuit. The Prize will offer the winner £1500, a week's Arvon residential retreat, two years membership to the Royal Society of Literature and a meeting with an agent or editor as appropriate. Two highly commended writers will receive £500 and a session with a mentor.
Blake Morrison shared his support of the new Prize:
"Life writing has a long and distinguished history and has become an increasingly important genre in recent years – the primary means whereby authors (often first-time authors) tell their own stories, or the stories of their families, or the stories of people who matter to them. The creation of this Prize is a terrific initiative and I look forward to being one of the judges in its inaugural year."
Judge Katy Massey echoes Blake's excitement:
"This is excellent encouragement for novice writers to pursue what is, after all an extraordinarily popular form for both reader and writers. It's great that Spread the Word has started this competition and I am very proud to be judging it."
Publishing director at Atlantic Books and Life Writing Prize Judge Margaret Stead says:
"In recent years there has been a stronger understanding of life writing as a literary form in its own right, and the Samuel Johnson prize (now Baillie Gifford) has had works of creative life writing on its shortlist over the past few years – the most obvious being winner H is for Hawk. However there has perhaps been a general tendency to regard it as less 'serious' than other forms of non-fiction, and so a prize for life writing will showcase its range and variety, demonstrating how rich and innovative it can be."
Spread the Word Director Ruth Harrison notes:
"Spread the Word exists to help writers make their mark on the page, the screen and in the world. We're very excited to be launching this new national Life Writing Prize in partnership with Goldsmiths' University and to be discovering and showcasing some of the best life writing happening in the UK by emerging talented writers. We would especially like to thank Joanna Munro whose generous support of the Prize over the next five years will help us to help writers establish their writing careers and gain a readership for their work."
The Life Writing Prize will open for entries on Friday 25 November for ten weeks, closing on 3 February 2017. The Prize is free to enter. Life writers across the country are invited to submit their unpublished pieces to Spread the Word, with a word limit of five thousand words. The inaugural Life Writing Prize-winners will be announced in May 2017 at a special event at Goldsmiths University.
More information, including Prize Rules and FAQs can be found on the dedicated Life Writing Prize part of Spread the Word's website.
class="post-1406 post type-post status-publish format-standard has-post-thumbnail sticky hentry category-london-short-story-prize category-news"London Short
Story Prize
Longlist 2016
Spread the Word is pleased to announce the titles for the longlist for the London Short Story Prize. Thanks to everyone who entered the Prize this year, which is judged by AL Kennedy, Irenosen Okojie and Juliet Mabey of Oneworld.
As the judges are now deliberating the longlist, the writers will remain anonymous until the announcement of the winner, highly commended and shortlisted entries that will be released the week commencing 5 December.
–A Swan Called Frank
–A Stick and Poke Tattoo of the Pine Point Mountains
–Bathing in Bangladesh, Shitting in Pakistan
–Denholm's Epiphany
–Mementoes and Bones
–Oh No, A Bank Robbery, Fuck!
–Poached Eggs 
–Tarantulas Are Slow But Deliberate
–The Invisible Boy
–The Occupants
–The Story Of Us
The winner of the London Short Story Prize 2016 will receive £1000, publication in Open Pen Magazine and will appear in the London Short Story Prize anthology produced by Kingston University Press in partnership with Spread the Word.
Please note that one of the stories originally on the longlist was withdrawn at the writer's request.
class="post-1384 post type-post status-publish format-standard hentry category-life-writing-prize"Life Writing Prize Rules
We are delighted to announce The Spread the Word Life Writing Prize 2017 in associate with Goldsmiths Writers Centre. Please read through the prize rules before submitting. You can also download the rules here.
Competition Rules
Entries should be original works of life writing of no more than 5000 words (does not include the title). The word count will be checked at shortlisting stage and entries longer than 5000 words will be disqualified. There is no minimum word count.
For the purposes of the prize, Life Writing is defined as 'intended to be true', i.e. not fiction, and will draw on the author's personal experience. Traditional biographies are excluded. But pieces where a writer weaves in their own life with someone else's, or with a concept, are welcome.
Entries must be the original, previously unpublished work of the entrant.
Entries can be self-contained pieces of life writing, or the first 5000 words of a longer piece of work.
The Life Writing Prize 2017 is open to writers resident in UK, aged 18 or over. You can be unpublished, or have up to six professional publishing credits in fiction, life writing or poetry in print, online or broadcast.
Entries must be the individual and original work of a sole author.
Entries must be in English.
All entries will be judged anonymously. Please ensure that your entry does not contain your full name on any of the pages.
If any of the judging panel recognise an entry, they can participate in a discussion about the piece but will excuse themselves from casting a vote.
The closing date for entries is midnight on Sunday 5 February 2017. Any entries received after this time will be rejected.
Entries that are simultaneously submitted elsewhere are welcome – but please let us know as soon as possible if a piece is to be published elsewhere or has won another prize.
Writers can submit as many entries as they wish. Multiple entries by the same author entered online must be entered separately.
The winner will receive £1500, publication on Spread the Word's website, an Arvon course (subject to availability), two years' membership to the Royal Society of Literature and a meeting with an editor/ agent as appropriate. Two highly commended entries will receive £500 and a mentoring session as appropriate, and be published on the Spread the Word website.
Twelve longlisted writers will be contacted the week beginning Monday 6 March 2017 and the titles of their entries only (ie no writers' names) will be announced the week beginning Monday 13 March on the Spread the Word website and associated social media channels. If you are a longlisted writer you agree to not disclose the fact until the full results are announced in early May 2017.
Longlisted writers will be informed of the judges' final decision via email in the week beginning 3 April 2017. The results are to remain confidential until the public announcement of the winners, at an event TBC in May 2017.
The winner and highly commended writers will agree to any reasonable request by Spread the Word to fulfill marketing obligations relating to the competition and their own entry, including attending and reading at events connected with the Prize.
Copyright will remain with the author.
Spread the Word will publish the winning entry on its website.
Entries should be typed in black, double-spaced and submitted online via the Spread the Word website or in the post to the Life Writing Prize, Spread the Word, The Albany, Douglas Way, London, SE8 4AG.
Unfortunately, we cannot return entries submitted by post.
Employees or Trustees of Spread the Word, Joanna Munro or any members of her family, nor judges or their close family members are not permitted to enter.
These terms and conditions are the Competition Rules. Submission of an entry will be taken to mean acceptance of these terms and conditions.
class="post-1392 post type-post status-publish format-standard hentry category-life-writing-prize"A word with the Life Writing Prize 2017 judges
The inaugural Spread the Word Life Writing Prize in association with Goldsmiths Writers' Centre has an inspiring panel of judges; Blake Morrison, Katy Massey and Margaret Stead. We asked them for what they'll be looking for in submissions, and what life writing texts they find inspirational.
What are you looking for in Life Writing Prize entries?
Blake Morrison:
The key will be originality. And knowing that the author has found the right form for the story he or she wishes to tell. It will have to feel as if it's true.
Katy Massey:
I am looking forward to encountering exciting stories about everyday life – especially those which would otherwise remain untold. I will be looking for the extraordinary in the ordinary, for tales that feel like intimate, perhaps whispered, one-to-one conversations with the author. So, if you know you have an exceptional story to tell, please start writing it down. I can't wait to read it.
Margaret Stead:
These to me are essential to all writing, but perhaps to life writing in particular:
Acute observation, whether of the writer's interior world, or their world of experience, as with Do No Harm.
A sense that an experience is being worked through, understood; that the author is writing with a sliver of ice in the heart.
A freshness, innovation; that in some way the genre is being made new.
Narrative structure and form– devices used to shape and illuminate. Above all, essential, is voice.
What five life writing texts do you think highly of ?
Blake Morrison:
Five fine relatively recent examples of life writing, to my mind, are:
My Struggle by Karl Ove Knausgaard (any of the 6 volumes, but
my favourite is the second)
Loran Sage's Bad Blood
Dave Eggers's A heartbreaking work of staggering genius
Tobias Wolff's A Boy's Life
Linda Grant's Remind Me Who I Am Again
Katy Massey:
The Three of US by Julia Blackburn
Red Dust Road by Jackie Kay
Pilgrim State by Jacqueline Walker
Bad Blood by Lorna Sage
Smile Please by Jean Rhys
Margaret Stead:
I find this very difficult to do as there as so many wonderful books to choose from – and I am excluding any published by Atlantic! However, these are a few that have had a profound effect on me over the years:
Until the Final Hour by Trudl Junge –the searing memoir written as confession by Hitler's secretary, which was the basis for the film Downfall.
Pond Life by Al Alvarez –a beautiful, poignant meditation on aging, and on the Hampstead Ponds, one of my favourite places.
An Angel at My Table – the second of Janet Frame's marvellous three volumes of autobiography.
Experience by Martin Amis –clever, funny, glittering.
Instead of a Letter ­- the most powerful of Diana Athill's wonderful books. As she has said, it taught her that 'Difficult things happen; I recover.'
Lab Girl by Hope Jahren – I desperately wanted to publish this brilliant book about being a woman scientist, being bi-polar, and about the trees the author has studied through her life's work.
class="post-1379 post type-post status-publish format-standard hentry category-life-writing-prize tag-life-writers tag-life-writing"Life Writing Prize FAQs
We thought these FAQs might be useful for you to take a look through along with the terms and conditions if you are thinking of submitting to the Prize in 2017, its inaugural year.
What is life writing?
For the purposes of this Prize, life writing is 'intended to be true', reflects someone's own life journey or experiences and is not fiction. It is writing from the author's own personal experience.
Does my entry have to be entirely prose?
No, your entry doesn't have to be entirely prose. It can contain poetry if that's right for the piece. Graphic novel style submissions, where text accompanies image, are welcome. Playscripts, or scripts for radio / screen are not eligible for this Prize.
If I'm sending you the beginning extract of up to 5000 words from a larger piece of writing, does my manuscript have to be finished?
No, your longer manuscript does not need to be finished. Your entry itself needs to be in a strong place though.
What are the prizes?
One writer will be chosen to win the first prize of £1500, an Arvon course of their choice (subject to availability), two years' membership with the Royal Society of Literature and a meeting with an agent or editor as appropriate. Their winning piece will be published on Spread the Word's website. Two highly commended entries will receive £500 each plus a session with a mentor. Three writers will be shortlisted, and six longlisted.
Is historical fiction eligible?
If it is purely historical fiction, then no. But if a significant portion of your own experience is woven into the narrative, then yes, it does count. Writing about a period in history where you have not related it to your own experience is not eligible for this competition.
Will you be providing feedback for all the entries?
Unfortunately we aren't able to provide feedback for all the entries we receive. Judges will provide a paragraph of feedback for the winning entry, and the two highly commended entries.
Is there a fee to submit?
Thanks to the generous donation that made the prize happen, there is no fee for entering this year.
Can I submit more than one piece?
You can submit more than one entry. Multiple submissions need to be submitted separately. We would urge you to err on the side of quality rather than quantity in your submissions, so our recommendation is you submit the piece you are most proud of.
Can I submit a piece that has been published elsewhere?
The Life Writing Prize is for entries that have not been previously published, so no.
Can I submit something from a book that already has a publishing deal but has not yet been published?
Extracts or fuller pieces that are already due to be published are not eligible for this Prize.
Why is Spread the Word running the prize?
Spread the Word is managing and administrating the Prize as part of our commitment to support talented writers from different backgrounds. Spread the Word has a long history of supporting writers making crucial steps in their career and developing initiatives to support them to do this. The Life Writing Prize will provide energy and further value and profile to the growing life writing scene in the UK.
I have written a piece about my Grandfather's life and it contains elements of my life in relation to his. Can I submit this?
If your piece weaves your experience or story in with the wider themes, then yes.
I have less than six publishing credits in poetry, fiction or life writing, but I have a significant number of journalism publishing credits online and in print. Can I still enter?
Yes, you can. We recognise that journalism publication credits are different to publishing credits in literary forms.
I have previously lived in the UK but am now based abroad. Can I enter?
Unfortunately not. The competition is open to life writers based in the UK. We want to ensure that those who do well in the competition are supported, and are able to take up the offers available to them, so you do need to be based in the UK to enter.
I was not born in the UK but I now live here. Can I still enter?
Yes, anyone over 18 residing in the UK is welcome to enter, you do not have to have been born here.
Who are the judges for the prize?
The 2017 Life Writing Prize will be judged by Blake Morrison, Margaret Stead and Katy Massey.
Why has the prize been established?
The Prize has been established to:
– Provide a career-changing opportunity to a creative life writer
– Showcase the energy and quality in the life writing sector
– Help aspiring life writers to submit and achieve recognition for their work
How long has the prize been running for?
The Prize was first announced in November 2016. The Prize will run for five years in the first instance.
How is the prize funded?
The Prize is funded by a personal donation from Joanna Munro. Additional support for the Prize comes from its partners: Goldsmiths Writers Centre, Atlantic Books, Arvon and the Royal Society of Literature.
I'm a publisher or agent. How can I get involved?
We'd love to hear from you. Email laura@spreadtheword.org.uk if you'd like to be involved in the Life Writing Prize.
class="post-1389 post type-post status-publish format-standard hentry category-life-writing-prize"Interview with Joanna Munro
A donation from Joanna Munro kickstarted the Spread the Word Life Writing Prize. Talking with Spread the Word's Laura Kenwright, Joanna shares her love of life writing and why she wanted to support emerging life writers through establishing the Prize.
Tell us about your relationship with life writing –  when did it start, why do you love it and what impact has it had on your life?
Having worked full-time in financial services since 1984, in 2012 I had to take six months off work for a serious health issue. It gave me some thinking time and I discovered that, as well as working and spending time with my family, I wanted to write. In particular, I wanted to write about my mother – a kind, bright, eccentric woman who had a life-long struggle with her mental health.   Once back at work, I started writing, grabbing an hour in the mornings before my day kicked off. I'd expected the words would just flow out effortlessly until there were enough of them to make a book, but of course this kind of writing wasn't remotely like writing reports for work.
I had to learn how to write creatively – I took some online courses and then applied to do the Goldsmiths Masters in Creative and Life Writing part-time. Over the two years I learned a lot about writing but the course is also about reading and I found other people's life writing fascinating – whether it was a published writer from my reading list or one of my classmates writing about caring alone for their partner in the last twenty-four hours of their life, or growing up as a ballroom dancer in a mining town.
I've now finished the first draft of my book about my mother and I've started a second Masters, this one as a reader rather than a writer and as part of my dissertation I'm planning to look at the impact of life writing on the reader.
What are you favourite life writing texts and why?
One thing I love about life writing is the range of experience and the range of styles that are represented.
Red Dust Road by Jackie Kay was a text on my Goldsmiths course and I was drawn not only by the story – a very unromanticised narrative of the reality of finding one's adoptive parents – but by the freshness of the writing and the way Jackie Kay moves between time-frames.
Skating to Antarctica by Jenny Diski was one I found for myself and I was gripped by the blending of what seemed like two entirely different stories – the present day travelogue with the detective tale of what happened to her mother.
Amy Liptrott was one of the Gladstone Library's 2016 writers in residence and that's how I came to The Outrun. I was deep in stories of mental illness at the time as part of writing my own book and, apart from the depiction of the natural world and a geography entirely unfamiliar to me, I loved the way the father's mental illness is just a matter of fact and not dwelt on with any self-pity.
Blake Morrison was one of my tutors at Goldsmiths and as well as his books about his father and his mother, I read As If, his account of the Bulger trial. It's a book that's stayed with me and part of that is the way Blake makes it uncomfortable for the reader by having us walk in his shoes, refusing to let us distance ourselves from the events.
I could go on – Lanchester's A Family Romance, Marion Coutts' The Iceberg. As you see, I love life writing in all of its forms …
Why are you establishing the life writing prize?
I really appreciate the range and variety of life writing that's available for me to read and I want to support that continued diversity by encouraging writers at the stage where they're still unpublished by giving them a platform and a concrete goal. There are quite a range of prizes for poetry and short stories, but relatively few specific to life writing, so this seemed to be a gap we could help fill. It's been brilliant to have Spread the Word take this on and be as enthusiastic as me about making it happen and full of ideas about how we could do this better. Then the Goldsmiths Writers' Centre have got involved, and the partners that Spread the Word has brought in – Arvon and the Royal Society of Literature so there's now a broad base of support from the writing community which is brilliant.
What do you hope the prize will achieve?
I hope that there'll be life writers who'll be encouraged to put themselves forward and harness the support they need to help them make progress with their writing. I also hope it will showcase the newer life writing that isn't yet at the published full-length work stage so the reading public can get a feeling for the breadth of the field and perhaps sample something they might not otherwise have tried. And this can also inspire others to realise how diverse the world of life-writing is – it should be inclusive, it should be an opportunity for everyone with a story, who can write and who wants to write to get involved.
About Joanna Munro

Joanna was born and educated in the UK and has lived in Brazil, California and Hong Kong. She now lives in North London with her husband and children. After working full-time in Financial Services for almost thirty years, in 2014 Joanna started studying part-time for a Masters in Creative and Life Writing at Goldsmiths, University of London and is now studying Modern Literature there. In addition to her support for writing in the UK, which includes the Writers in Residence program at the Gladstone Library, Joanna focuses on a number of initiatives in Africa working with organisations including the Microloan Foundation and the Kings Sierra Leone Partnership. Joanna is also a member of the Steering Group for the Diversity Project, an initiative to improve the diversity and inclusion of the investment profession.
class="post-1623 post type-post status-publish format-standard has-post-thumbnail hentry category-news"Spread the Word's
inaugural Associate
Writers
Spread the Word is pleased to announce the first group of writers to become Associate Writers with the organisation.
Seven London-based writers were selected for this scheme in recognition of their creative talent and commitment to their craft. They are: Jasmine Ann Cooray, Ruby Cowling, Nick Field, Jarred McGinnis, Simon Mole, Laila Sumpton and Sabo Kpade.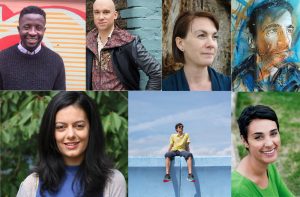 Spread the Word will offer these talented writers networking opportunities, support and a small bursary to support them with their creative development. As Associate Writers, they will feature in Spread the Word's programme and across our communication channels; boosting their profile and celebrating their practice across different literary and performance spaces.
---
'Spread the Word is an amazing advocate for writers, a hub for ideas and offers development and support opportunities that make such a huge difference to writers in London and beyond. Being an Associate Writer with Spread the Word is such a great opportunity to get more involved with all those things and a huge boost to my work as a writer. I'm really excited for this new adventure with Spread the Word.' – Nick Field
'Spread the Word are great at taking a chance on writers when they see potential and supporting them as they grow. Being an Associate Writer for Spread the Word, means a great deal, it's a wonderful endorsement of the work I do as a poet. I really respect their commitment to widening access to and enjoyment of literature, I look forward to continuing to campaign alongside them!' – Laila Sumpton
---
Spread the Word is delighted to be able to offer this opportunity to Jasmine, Ruby, Nick, Jarred, Simon, Laila and Sabo and the team are looking forward to working closely with them in the year ahead.