class="post-6608 post type-post status-publish format-standard has-post-thumbnail hentry category-network-knowledge category-think"Cressingham Voices – celebrating writing and community in the face of regeneration
Spread the Word is pleased to be supporting Cressingham Voices, an Arts Council England funded writing project in Brixton. Cressingham Gardens Writer-in-Residence Anne Cooper shares her thoughts about how this project has responded to a crucial time in the life of a community.
Cressingham Voices is will capture in words and images the experience of living in the precarious situation of regeneration that is becoming the zeitgeist in UK housing policy. The role as a writer-in-residence will be to generate a series of writing in response to the regeneration of the estate. Secondly, the delivery of a series of creative writing workshops open to residents. Thirdly, it will involve compiling the book working with the talented illustrator Karrie Fransman and photographer Sam Mellish.
There is a hidden migration taking place in the UK, a forced migration, the result of inner city regeneration introducing private property onto council estates and the process which has come to be known as gentrification, associated with rent increases to small businesses and private dwellings alike, set against the backdrop of a spiraling housing market. The Housing Act passed in 2016, replacing lifetime tenancies with temporary ones, is only likely to add to this.
Although the housing crisis is now headline news the personal costs, the distress, alarm and discontent, are often hidden. Struggles to defend community in these contexts are arguably a humanitarian act. Those of the E15 mothers and New Era residents have met with success. Cressingham Gardens in South West London, a highly diverse, high density, low rise, low crime estate of 306 properties in ten blocks has been described by some as the jewel in Lambeth's Crown, yet along with five other estates in Lambeth, it faces regeneration.
For the many people that traverse its winding paths or visit its blooming gardens, the first response to the news that it faces demolition is that it must surely be a mistake, a slip of the bureaucratic pen. A majority of the residents oppose the regeneration. The struggle to maintain the estate has been a heroic one including a victory at the High Court but still its future hangs in the balance.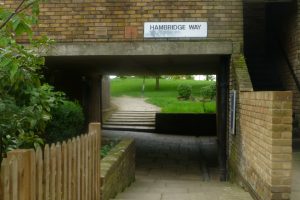 Cressingham Voices aims to give residents the opportunity to explore their memories and feelings about home, community and belonging, whether they are for or against the proposed regeneration. We are still one community, a strong community, supportive and compassionate,  blossoming with creativity from the innovative rain garden to the plays, photography, art exhibitions and documentaries as creative makers within and from outside the estate have responded in solidarity.
Get involved
Cressingham Voices workshops for residents run for free on Tuesday evenings until March in the Rotunda on the estate. There will be a book launch in June, watch this space for details. Between the end of the writing process and the launch we hope to hold a pop up event on the estate and readings in the community. You can find out more about the project, including the background of the community and estate at cressinghamvoices.wordpress.com.
---

Cressingham Writer-in-Residence Anne Cooper lives at Cressingham Gardens and is an activist, writer, photographer and poet with 15 years experience working in the community. She is the author of Touched, editor of And Then There Was Light and Out is the Word. She is the founder of The Way of Words Creative Writing and Live Literature Events and has run creative writing classes and workshops at the V&A, Survivors Poetry, Lambeth Mind, Cooltan, The Social Hope and Recovery Project and St Mungos Broadway Recovery College. Read more about Anne here.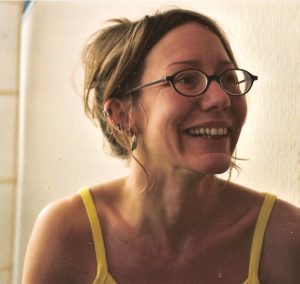 class="post-5805 post type-post status-publish format-standard has-post-thumbnail hentry category-interview category-network-knowledge"Interview with Sharon Dodua Otoo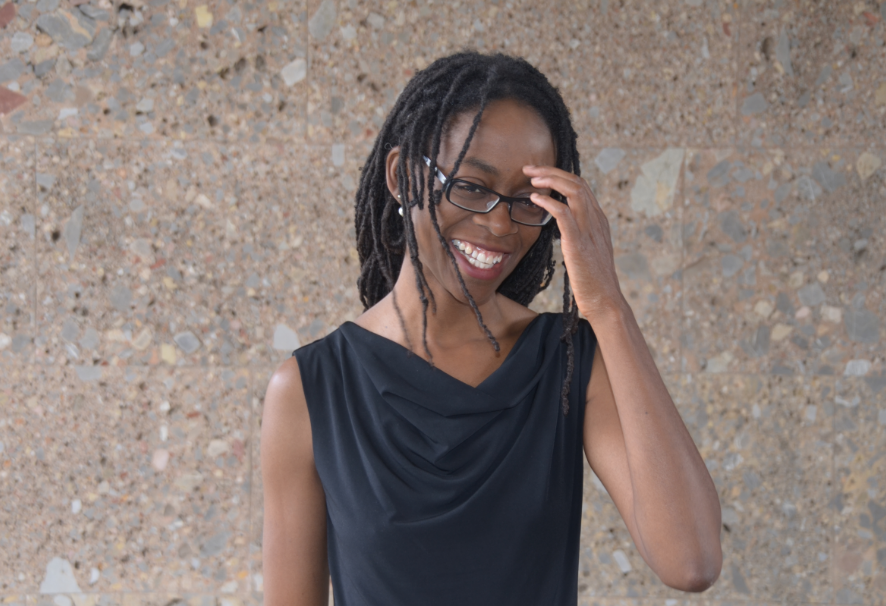 In July 2016, Sharon Dodua Otoo became the first black writer to win the prestigious Ingeborg Bachmann Prize – a particularly amazing feat considering that German is Sharon's third language.
 

Sharon moved to Germany to work as an au pair in 1991 and since has settled in Berlin, raising her family and making waves on the German literary scene.
Ahead of her impending visit to the UK, Aliya from Spread the Word scheduled an interview with Sharon to talk about her new career as a writer, her literary heroes and how aspiring writers can break through.
Your winning entry – congratulations! – for the Ingeborg Bachmann Prize was notably different from your previous works as it was the first story that you have written in German. How did it feel writing the story in what is an acquired rather than native language?
I think it might actually be my second piece of creative writing in German, but definitely until the award, I had not written creatively in German much at all. I usually write in English as this is by far my strongest language. Writing in German is a big challenge for me because there is always a last bit of uncertainty about the exact connotations of the words and phrases I am working with. Although I speak fluently, I was not socialised in a German-speaking context so I will always have a different relationship to German language and culture than those who speak German as a first language.
I imagine that as a writer, the prize itself must've offered some validation in a way – an encouraging nod to continue with your craft? If true, how significant is the experience of publication and winning prizes for writers and what advice might you be able to give to aspiring writers wanting to break through?
Yes of course winning the prize was a huge boost. It has meant that I can pursue a career in writing. That is quite amazing and it will take me some time to get my head around that. And it is unlikely that I would be considering writing a novel in German, if I had not received this overwhelming positive feedback for the story "Herr Gröttrup setzt sich hin" (Mr Gröttrup sits down). However, it is important to stress that anyone who wants to write should please continue to do so – whether or not there is a publication offer in the pipeline, or a literature prize beckoning. Do it because you want to, because you have to. If you love writing, people who read your work will notice it, and the rest will follow from there.
Your stories are generally considered to have elements of surrealism and magical realism – what is it about this particular style of writing that appeals to you and works so well with the literature that you write?
I like to write fiction which connects with real emotions. I was sometimes a little frustrated when people asked me if my first novella was autobiographical. I think this focus on "real" and "authentic" stories can become voyeuristic and create a barrier between the reader and the text. I guess that's why for my next publications I looked at "magic realism" and "afrofuturism" as literary styles to try out – hopefully they work better at encouraging the reader to focus on their own connection to the story.
To date, you've published short stories and two novellas  –are there any forthcoming projects that you can tell us about that you're excited about taking on next?
Yes, I am really excited that after five successful years of working closely with the left-wing publishing collective "edition assemblage" I have now been offered the opportunity to publish my first novel with Fischer Verlage, one of the biggest literary publishers in Germany. This novel will be based on the award-winning short story. It's an exciting journey!
Recently, you were at the British Council Literature Festival in Berlin, sharing the stage with artistic greats including the very talented 3 Women – what was this experience like for you and how significant do you think literature festivals are for writers – both new and already published?
This particular event was fantastic. I came away very inspired and really enjoyed getting to know new writers. However, I had not really been involved in any literature festivals up until winning the prize. It would be great if more literature festivals would consider doing further outreach into underrepresented communities, as I know for a fact that there is a lot more potential out there.
Your appearance at the British Council Literature Festival was celebrated across social media channels with many cheering your achievements – Irenosen Okojie and Malika Booker amongst them. Who are your own contemporary literary heroes and why?
I am so honoured to have met Irenosen and Malika and been introduced to their work. Meeting the other authors, Catherine Johnson, Nikesh Shukla, Hari Kunzru and Bernadine Evaristo were also definite highlights in my new career as an author. My long-standing contemporary literary heroine is Toni Morrison. She writes unflinchingly and goes to the heart of the matter. I admire her fierce honesty and her capacity to capture the ecstasy and pain of human life on page. When I grow up I want to be just like her!
And finally, you're coming back to the UK for two readings: in Brighton on 24 February and in London on 25 February – how significant is it that you'll be reading your work in the UK, notably London?
I am coming back to the UK – my country of birth – as a famous author. It does not get much more significant that that! I have been writing for as long as I could hold a pencil I think. Once I took a piece of writing into school with me. A play that I had been working on. I showed it to my teacher. She told me she found it boring. That could have been the end of it right then and there. Luckily, I kept writing and… it would be so nice to say to that teacher: "Look at me now!" But instead I will say to all the budding writers in school: "Remember my story and keep going. If you want to be a writer, you are one! Now… keep going!"
Sharon will be reading her prize-winning story in Brighton on Friday 24 February (hosted by Writing our Legacy) and in London on Saturday 25 February (hosted by Word Factory). Details about both events can be found on each organisation's homepage.
class="post-3741 post type-post status-publish format-standard has-post-thumbnail hentry category-network-knowledge category-think"Celebrating London LGBT writers and writing #LGBTHeroes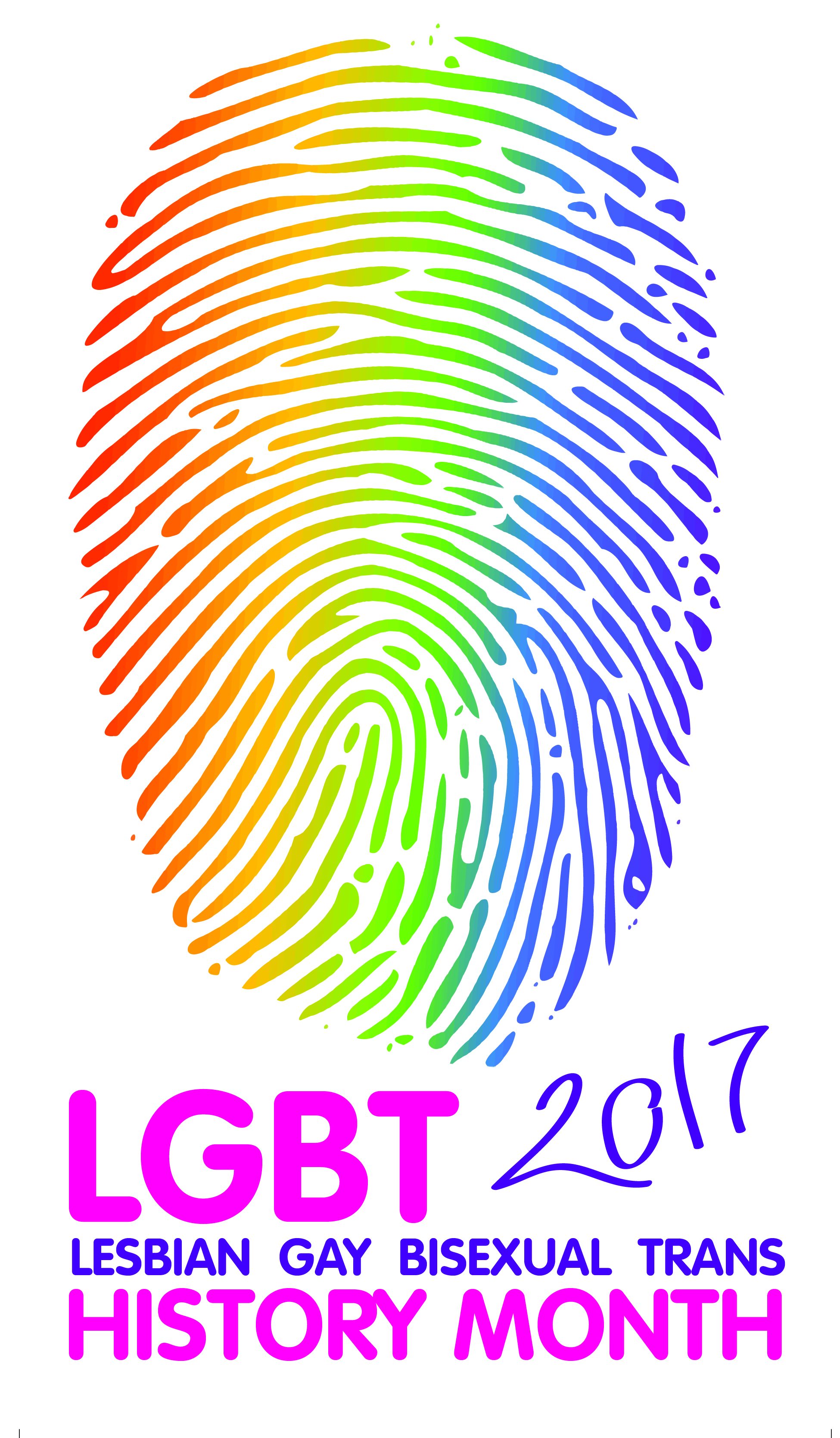 As London's writer development organisation, Spread the Word celebrates and champions London LGBTQA writing and writers throughout the year. We are celebrating LGBT History Month 2017 with a special campaign: #LGBTHeroes.
Every day throughout February we'll celebrate LGBTQA writers and writing with London connections using #LGBTHeroes on our social media networks in conjunction with our #LGBTHeroes library. Our gallery features writing from an LGBTQA experience and LGBTQA writers with London links so if you're looking what to read or see next – look no further!
LGBT History Month – celebrated in the UK in February – promotes equality and diversity for the benefit of the public. Since its launch in 2003, LGBT History Month profiles inspirational role models and events to educate and inspire individuals, raises awareness on matters affecting the LGBT community, works to make institutions and educational establishments safe spaces for all LGBT communities and promotes the welfare of LGBT people. You can find more info about LGBT History month here.
Join in Spread the Word's celebrations – tell us who your LGBTQA literature heroes are using #LGBTHeroes on social media.
We are hugely grateful to our friends at Gay's The Word for helping us curate this list.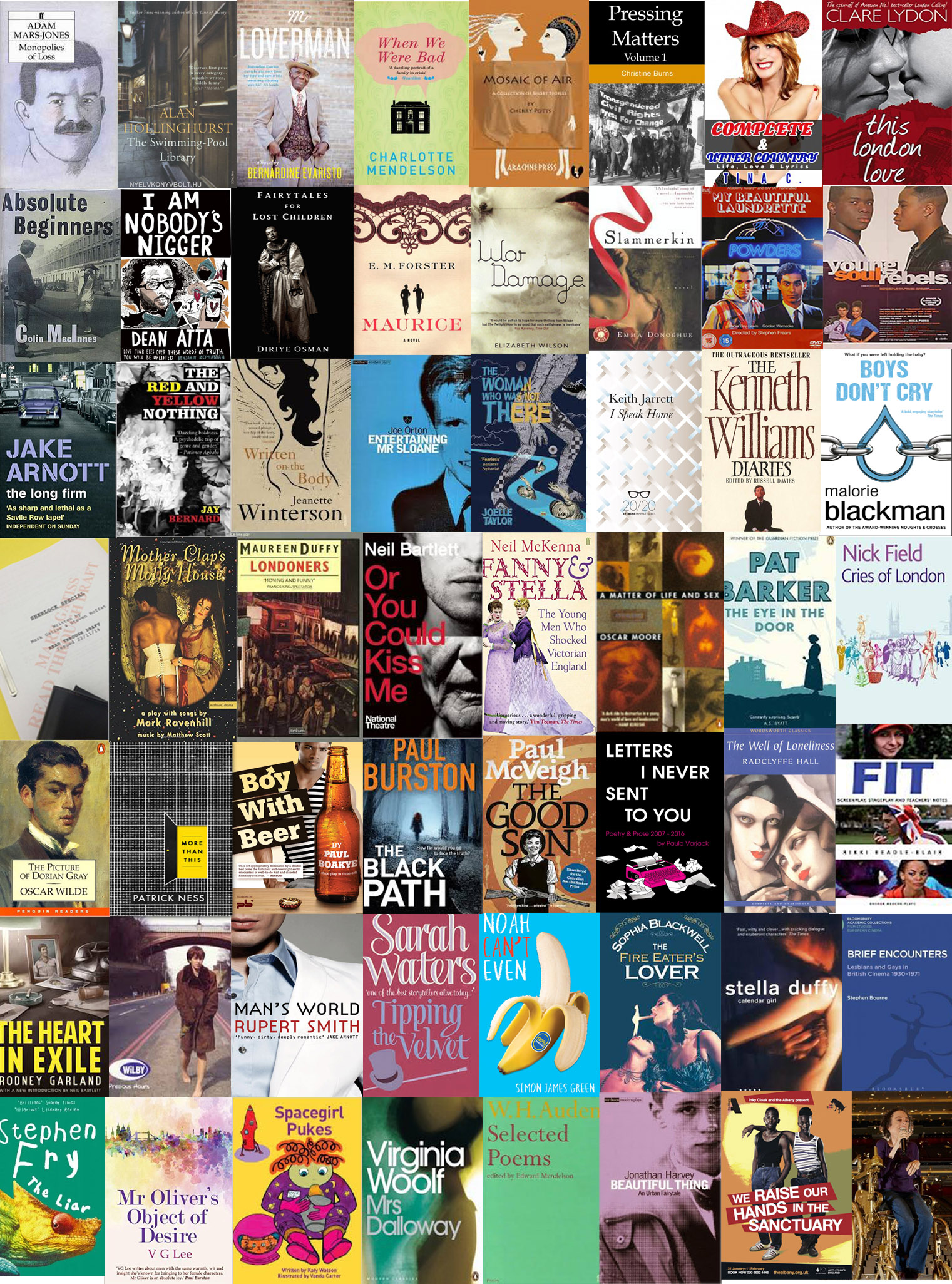 ---
The Library
Novels
The Swimming Pool Library by Alan Hollinghurst
Mr Loverman by Bernardine Evaristo
When We Were Bad by Charlotte Mendelson
This London Love by Clare Lydon
Absolute Beginners by Colin MacInnes
Maurice by E.M. Forster
War Damage by Elizabeth Wilson
Slammerkin by Emma Donoghue
The Long Firm by Jake Arnott
Written on the Body by Jeanette Winterson
Londonders by Maureen Duffy
A Matter of Life and Sex by Oscar Moore
The Eye in the Door by Pat Barker
The Picture of Dorian Gray by Oscar Wilde
The Black Path by Paul Burston
The Good Son by Paul McVeigh (Spread the Word is thrilled to be thanked in the acknowledgements of this fantastic book)
The Well of Loneliness by Radclyffe Hall
The Heart in Exile by Rodney Garland
Man's World by Rupert Smith
Tipping the Velvet by Sarah Waters
Calendar Girl by Stella Duffy
The Liar by Stephen Fry
Mr Oliver's Object of Desire by VG Lee
Mrs Dalloway by Virginia Woolf
Short Stories
Monopolies of Loss by Adam Mars-Jones
Fairytales for Lost Children by Diriye Osman
Mosaic of Air by Cherry Potts
Writing for Stage and Performance
Entertaining Mr Sloane by Joe Orton
Mother Clap's Molly House by Mark Ravenhill
Or You Could Kiss Me by Neil Bartlett
Boy With Beer by Paul Boakye
Beautiful Thing by Jonathan Harvey
Assisted Suicide The Musical by Liz Carr
We Raise Our Hands in the Sanctuary by Inky Cloak Theatre Co.
Research & Academia
Brief Encounters: Lesbians and Gays in British Cinema, 1930-71 by Stephen Bourne
Biography & Life Writing
Pressing Matters by Christine Burns
The Kenneth Williams Diaries ed. Russell Davies
Fanny and Stella by Neil McKenna
Is Monogamy Dead? by Rosie Wilby (due to be published later in 2017)
TV & Films
Sherlock (various) by Mark Gatiss
My Beautiful Launderette by Hanif Kureishi
Young Soul Rebels by Isaac Julien and Paul Hallam
Fit by Rikki Beadle Blair
Humour
Tina C: Complete & Utter Country: life, love & lyrics by Christopher Green
Poetry
I Am Nobody's Nigger by Dean Atta
The Red and Yellow Nothing by Jay Barnard
The Woman Who Was Not There by Joelle Taylor
I Speak Home by Keith Jarrett
Cries of London by Nick Field
Letters I Never Sent To You by Paula Varjack (also contains prose)
The Fire Eaters Lover by Sophia Blackwell
Selected Poems by W.H. Auden
YA/ Children's
Boys Don't Cry by Malorie Blackman
More Than This by Patrick Ness
Noah Can't Even by Simon James Green
Spacegirl Pukes by Katy Watson, illustrated by Vanda Carter
---
Want more?
There is a wealth of excellent LGBTQA literary events, places and opportunities to explore in London:
Out in South London (weekly radio show)
AZ Mag – exploring the LGBT+ BAME narrative
Royal Society of Literature 'Coming Out' with Dean Atta, Neil Bartlett, Maureen Duffy 25 February 2017 
Unnatural Acts: Omnibus Clapham's LGBT+ Festival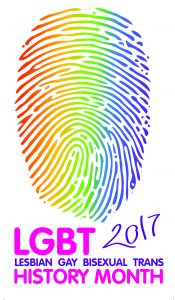 class="post-3759 post type-post status-publish format-standard has-post-thumbnail hentry category-news category-news-opportunities"Spread the Word welcome
Flight 1000 Associates 2017

Spread the Word is pleased to welcome three new Flight 1000 Associates to the team for 2017: Remi-Lyn Browne, JJ Bola and Henry Brefo.
Funded by the Esmée Fairbairn Foundation and managed by Spread the Word, Flight 1000 is a year-long training and development scheme for writers from backgrounds traditionally underrepresented in publishing.
Flight 1000 Associates receive a £10,000 bursary and participate in: placements at Oneworld and Jacaranda, meetings with Granta, training courses at the PTC, editing and publishing online short fiction journal Flight Journal alongside receiving one to one mentoring. Previous Associates are now working in editorial and archiving positions at publishing houses including: Penguin Random House, Harper Collins and Influx Press.
Remi-Lyn Browne, Flight 1000 Associate 2017 says:
"I'd like to gain more editing experience first and foremost from this year, I want to be able to understand what it is really like to work in the publishing industry in an editorial capacity. I think if we have more diverse editors to work with diverse writers we will have more diverse writing on our bookshelves and in our publishing houses. I'm hoping to be part of that."
Spread the Word Director Ruth Harrison says:
"Spread the Word is pleased to welcome Remi-Lyn, Henry and JJ to the team, and we are looking forward to what the year of opportunities and involvement with key partners will bring. It's more important than ever that the publishing industry works together to reflect the rich diversity of our society. Flight 1000 is a serious game-changer for the Associates."
Henry Brefo is a freelance editor and co-founder of Afrikult, with a deep passion to bring more rich and diverse voices to the literary scene. JJ Bola is a writer whose debut novel A Place to Call Home will be published by OWN IT in June 2017, and is a recipient of a Kit de Waal Creative Writing MA Scholarship at Birkbeck University. Remi-Lyn Browne is a poet and writer, a member of the SIXWEEKS creative collective and co-founded AZ Mag, a journal focusing on the LGBT BAME experience
Henry Brefo says that Flight 1000 is "a truly exciting adventure, which I'm deeply fortunate to have been granted the privilege to be part of."
JJ Bola says:
"I'm really excited about the Flight 1000 Associate scheme with Spread the Word. It's an incredible opportunity to gain more experience, as well greater access to the publishing industry and to expand my skills, not just as a writer, but as a publishing professional."
Oneworld publisher Juliet Mabey says:
"As an industry, publishing has rightly been criticised for being too white and too middle class. The fact is, if publishers are to produce books that both showcase the diverse range of voices to be found here in Britain, and speak to the lives and experiences of our minority communities, then we must do more to ensure our staff are more reflective of the readers we seek to represent and reach out to. Oneworld are proud to support Spread the Word's Flight 1000 scheme, which is taking active steps for positive change, providing opportunities to those who would otherwise not be in the position to gain experience of working in the industry of which they wish to be part."
The team are looking forward to working with the new Associates this year and seeing a new editorial direction of Flight Journal. You can read more about Henry, Remi-Lyn and JJ on our About Us page.

class="post-3493 post type-post status-publish format-standard has-post-thumbnail hentry category-news category-news-opportunities"Amy Liptrot joins Life Writing Prize as mentor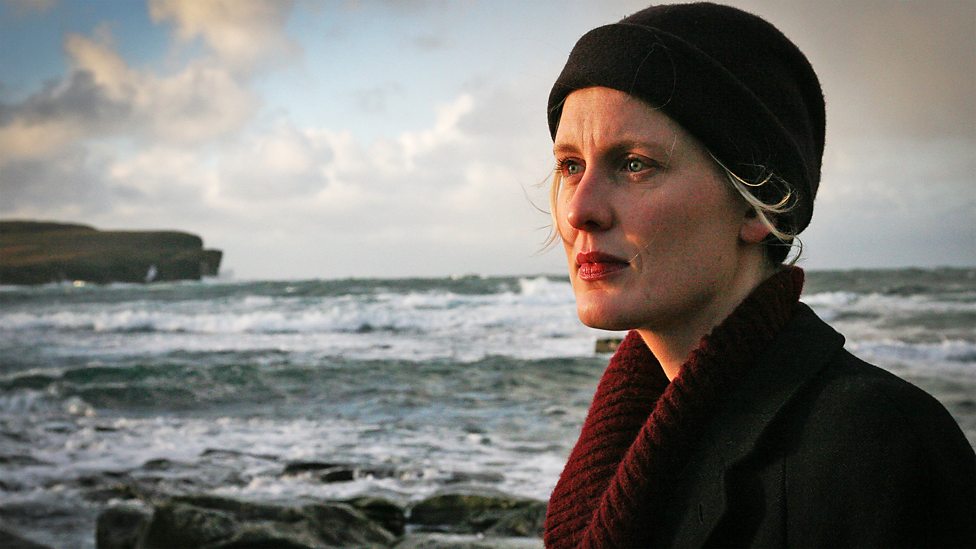 Spread the Word is thrilled that Amy Liptrot will be one of the mentors for this year's Life Writing Prize. Amy will mentor one of the two highly commended writers, who will also receive £500 each.
Amy's debut memoir The Outrun was published by Canongate in 2016 to huge acclaim. It has been a Sunday Times Bestseller, won the Wainwright Prize 2016 and was shortlisted for both the Wellcome Book Prize and the Saltire Non-Fiction Book of the Year.
The Life Writing Prize is open to emerging writers in the UK until Sunday 5 February. Find out more about the Life Writing Prize.
We'll announce our second mentor soon.
class="post-3243 post type-post status-publish format-standard has-post-thumbnail hentry category-news category-news-opportunities"Spread the Word receive
Arts Council England
Strategic Tour funding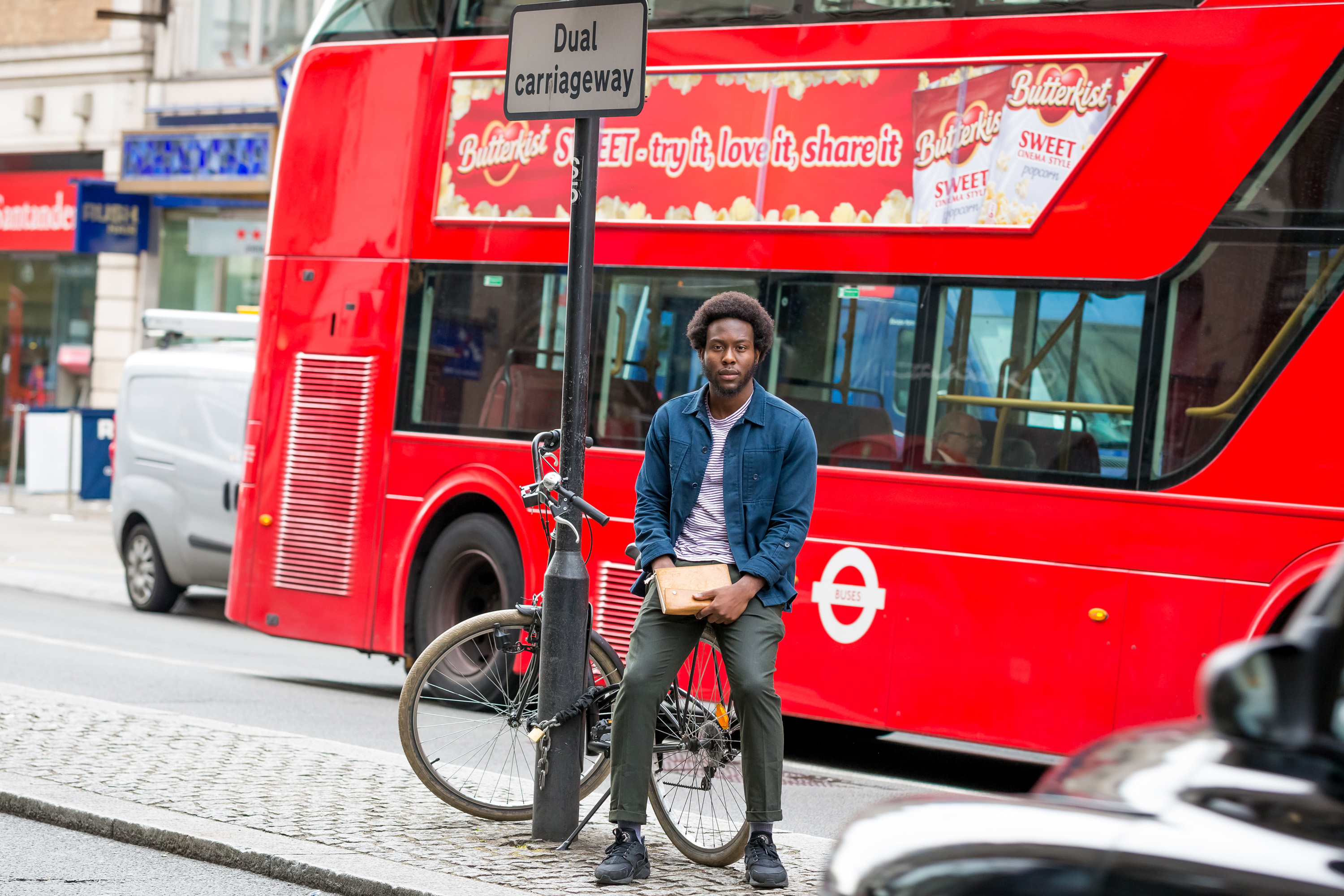 Spread the Word funded £171,000 for Young People's Laureate Tour of outer London boroughs
It has just been announced that Spread the Word has been awarded £171,245 for The Young People's Laureate Tour 2017-18 by Arts Council England's Strategic Touring Fund. Working with library services in ten outer London boroughs and those with least engagement in the arts, it aims to inspire young people with poetry through the issues that most affect them. The project will take place over two years, and will provide opportunities for young people to participate in poetry and arts production workshops, as well as offering poetry events in ten outer London boroughs featuring talented young poets alongside leading London poets. The project will be spearheaded in its first year by the Young People's Laureate for London, Caleb Femi.
Caleb Femi, Young People's Laureate for London, said:
"I am really excited to be part of Spread the Word's Young People's Laureate Tour in 2017. The project will be a great opportunity to bring together lots of young people from across the city through poetry, and I can't wait to meet them and work with them."
Rishi Dastidar, Chair of Spread the Word, said:
"I'm thrilled and delighted that Arts Council England are supporting Spread the Word's Young People's Laureate Tour. It's vital to us that as many young people as possible who might not have seen any poetry live before get to experience its power. And I'm also pleased as it means more young people get to see and enjoy Caleb Femi's unique talents. He is the right messenger for the transformative excitement that poetry provides."
Joyce Wilson, London Area Director, Arts Council England, said:
"This important project will reach young Londoners in the least engaged areas of our city by speaking their language. I'm pleased we've been able to support Spread the Word for this tour, and look forward to seeing the Poet Laureates of the future it will certainly inspire."
Anthony Hopkins, President, Association of London Chief Librarians, said:
"This successful bid to Arts Council England for the Young People's Laureate Tour is another fine example of the Association of Chief Librarians (ALCL) and Spread The Word working in partnership. This project will enable high calibre events to take place in outer London borough libraries and will engage with new audiences."
Project partners include the Association of London Chief Librarians, The Reading Agency, The Audience Agency, The Poetry Takeaway, A New Direction and Words of Colour. Taking place over two years, the Young People's Laureate for London tour will see activity take place in Bexley, Newham, Barking and Dagenham, Merton and Croydon in 2017, and in Brent, Redbridge, Bromley, Sutton and Hounslow in 2018.
You can download the full press release here.
Photo of Caleb Femi by Lee Townsend