class="post-9751 post type-post status-publish format-standard has-post-thumbnail hentry category-blogs category-flight-1000 category-network-knowledge"What It's Like to Publish Your First Novel
by JJ Bola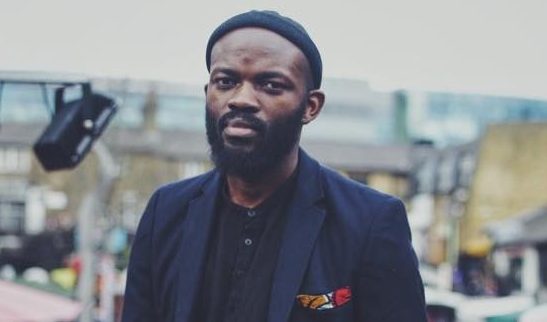 Flight 1000 Associate / writer JJ Bola shares his experience of publishing his first novel, No Place to Call Home. 
You've been working on this for some time. How long is irrelevant; what drove you to write and the intensity of the experience of writing is what actually matters. It starts off quite uncertain, being pushed, blindfolded, into an unfamiliar room, stumbling like a toddler learning to walk, going to the country of the language you've been learning and actually having to make conversation. You fall in love with the process. Everything you do brings you back to it, everything is a reminder that you should be writing. And so, like a taboo addiction, like a forbidden love, you make time for it; late nights, early mornings, in secret, hidden, in every free moment, often isolating yourself from your friends and loved ones (they just don't understand); cancelling plans and social engagements just so you can write.
Then one day, one mysterious day, unbeknownst to you, as if by magic, deriving from an unknown force, you finish. You're free. Hopefully, at this exact moment, there'll be someone you know around to celebrate with you. There isn't. Most likely, you'll be at a public library or café, waving your arms in the air and fist-pumping in celebration, whilst on-lookers stare at you oblivious to the fact that you have just conquered the world.
You have an agent (don't worry, you can still get published without one), who you send your work to. The five seconds after clicking the send button that sweet relief is like a baptism. After this, a gut-wrenching anxiety follows. Your agent loves it. They do. But they are critical; you need them to be – it's their job. Then, you go through the editing period. This is the most difficult part, the part no one warned you about. It is not fun. It is painstaking, arduous and laborious. It is about as much fun as clipping a stranger's toe nails on a packed Northern Line tube to Morden via Charing Cross, and you got on at Edgware. You finish and send it back to your agent (the draft, not the toenails). They love it. They send it to all the editors/publishers in the world. They say to you, choose the one who is most passionate about your story. If you're lucky, there'll be a furious bid for it, which will result in you signing a deal worth lots of money, and it will change your life; you buy your mum a house, you quit your job, and retire at the tender age of whatever age you are now that you don't like to mention. But this is rare. Most likely, you are offered some money, hopefully some decent money, from somewhere, which you use for some things, maybe even to live on for a bit, clear up some debt and buy stuff.
The day comes when you finally get to hold your book for the first time. You see and feel the physical embodiment of a figment of your imagination. Something that came from nothing, from air, less than air. It is incredible. It moves you in a way you were not ready for, like falling in love unexpectedly, like the view of the horizon from a mountain peak; it is breath-taking, awe-inspiring. It evokes all the memories in you of the intensity of writing it, the pain and the heartache, the joy and the sadness. You might cry. You do. You have every right to.
Then, after a short while it is published. You have a book launch. It is glorious; all book launches are. Your book is now available in print for the world to purchase, to read, to consume. Hopefully they do, all of them, everyone in the world. They won't but that's okay. A lot of people will read it. Not your friends, or closest people to you, at least not right away, though they'll buy the book to support you, and you'll make your peace with that. Mostly it is people who you did not expect, people from the furthest places. They send you emails and messages about how your work has impacted them, and connected with them on profoundly emotionally level. They give you reflections about the characters and themes that no one else has. They express their shock at a plot twist or two, and get mad at you for the ending, insisting they want more. This is okay. It's because they care. They were that invested in the lives of the characters. You reply expressing your gratitude and thanks, maybe you have a back and forth about various things, especially if they're also an aspiring writer asking for advice, to which you'll reply with the only advice you can give: write!
You do readings at festivals, at book shops and other events. People will ask you questions. You get flown to somewhere you've always wanted to go, and whilst on the plane, you strike up conversation with someone, most likely a Flight Attendant, who asks you what you do and you tell them you're a writer going for a book festival, and they reply 'oh?' in a surprised tone. You get this reaction a lot. It's okay. Writing is the one profession that is universally respected, even though you don't really make much money from it – at least not until later. You meet new people and have new experiences so far contrasting from the moments you spent alone writing. You don't want to leave, but you have to. On the flight back, you don't talk much. You sit next to someone who tries to take a peek at what you're reading mid-flight. You put on your favourite song, the one that takes you to that faraway place in the corner of your mind. You land safely. You appreciate landing safely more than you ever did before. You return to the place where you wrote this book. And there you find yourself, sitting, waiting, writing, as if you never left.
JJ's debut novel 'No Place To Call Home' is available to buy from OWN IT! London and all good bookstores near you! 
class="post-9496 post type-post status-publish format-standard has-post-thumbnail hentry category-network-knowledge category-tips"Three top tips on entering
TLC's Free Reads Scheme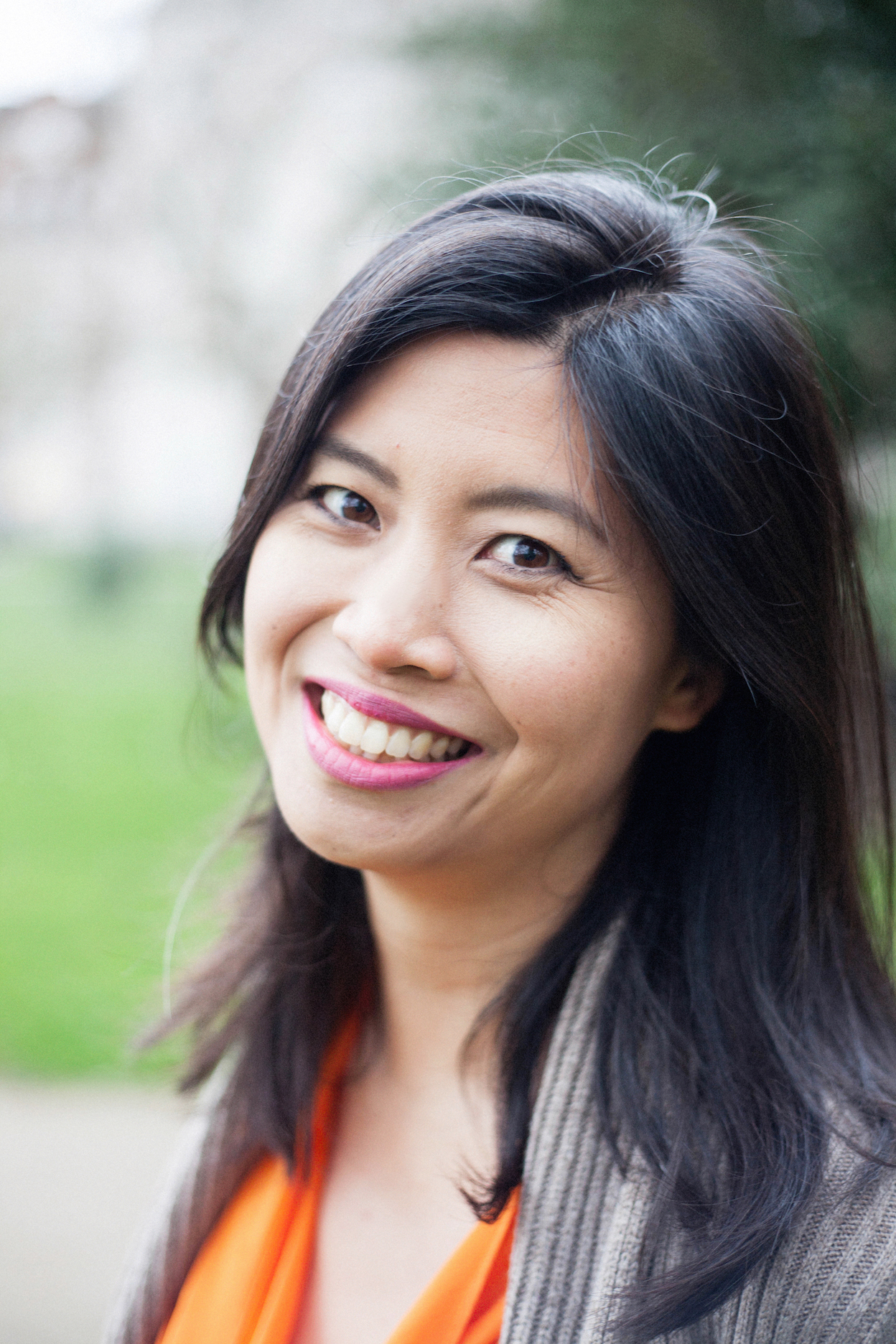 BY WINNIE M LI
Three years ago, I read about the The Literary Consultancy Free Reads Scheme through Spread the Word's newsletter, and I remember thinking — hm, that might be helpful. I was two-thirds of the way through writing the first draft of my debut novel (which from its earliest stages, I'd always titled Dark Chapter). I was also, needless to say, financially strapped at this point. Unlike other (possibly wiser) writers who kept their day jobs, I'd felt full-time employment wasn't going to give me the headspace I needed to write the novel I envisioned: a fictional exploration of a crime very similar to my own real-life rape, but told equally from the perspectives of victim and perpetrator. So I was low on funds. There was no way I could have afforded a consultation from The Literary Consultancy at the time.
So when I heard about the TLC Free Reads scheme, I thought: why not? What was there to lose from applying? The worst that could happen is I would get rejected, and as a writer, I was getting accustomed to rejections anyway! I had already written many thousands of words; polishing up 1,000 of those words and writing a synopsis did not seem like an impossible task. So I submitted an application, and a few months later, I was thrilled to hear I'd been selected for a TLC Free Read.
The opportunity did wonders for me as a writer. Karen Godfrey, a former HarperCollins editor, wrote an excellent assessment of my manuscript, which suggested that Dark Chapter could work as a crime novel. Until then, I had not considered this, but I began to see things in a different light as I continued with the manuscript.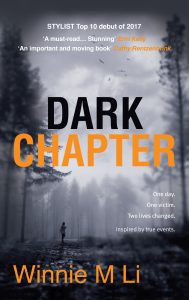 Later in 2015, I entered the Crime Writers' Association Debut Dagger competition, where I was shortlisted and later Highly Commended. This led to offers from agents, and now in 2017, Dark Chapter has recently been published in hardcover by Legend Press! Already listed by Stylist as one of '10 Smashing Debut Novels to Look Out for in 2017′, it's now shortlisted for The Guardian's Not The Booker Prize. The audiobook's just come out, and currently, nine foreign editions are due to come out, starting with the US and Dutch publications this month.  So many thanks to the TLC Free Read scheme for giving me that initial confidence to believe in my book.
If you're considering applying to the scheme, I'd say the same thing I thought two years ago: what is there to lose? Here are three top tips to keep in mind as you prepare your application.
1.Let your writing shine in those 1000 words. You may have written reams of poetry or 60,000 words of your novel, but the applications are being assessed on merely 1000 words of your writing. So make it the best 1000 words of writing you can present. Part of becoming a good writer is knowing when your writing is at its best (and its worst), and when it can be improved. As you look at your writing sample, ask yourself critical questions, ranging from the broader to the more specific (Can my word choice be better? Am I being repetitive here?) If it's a poetry or short story collection, what are its key themes? How are the other parts of the collection different, and what do they enable you to explore as a writer?
2. Emphasise your journey as a writer — but be yourself and be humble. The TLC Free Reads scheme is meant to nurture talented writers who are dedicated to pursuing their craft. The last section of the application form gives you an opportunity to provide your biography as a writer: what courses you've attended so far, where you've been published, etc. They will be looking for applicants who have demonstrated some form of a commitment to writing — to not just producing the work, but to improving and learning and honing your craft. If you haven't had access to courses for whatever reason (time, money, family/ work commitments, etc), this is perfectly understandable. This particular scheme recognises that not everyone has the same opportunity in life to pursue writing to their heart's content. So in your biography, be honest about the limitations that have prevented you from pursuing your love of writing. Ask cogent, critical questions about your project in the final section. And convince your readers that writing is important to you and that you will be grateful for the chance to improve your writing.
3. Be hopeful, but don't take rejection too hard. Actually, this is a good attitude to have throughout your whole writing career. When you're querying agents or submitting for publication, rejection is inevitable. When your published book is being reviewed, some negative criticism is inevitable. Your writing is never going to be perfect for everyone. The important thing is knowing that you've written your best at the time. Also, there are all sorts of external reasons why your work may not be selected, even though it might be excellent. Some selectors have quotas to ensure diverse representation of voices (which is  very important). Or your writing may simply not have chimed with the personal taste of the assessors. None of these necessarily mean that your writing career is doomed. It just means you have to keep on plugging (Believe me, even when you're published, you still have to keep on plugging). So pat yourself on the back for applying, keep an eye out for other schemes, keep improving your writing, and apply again next year!
---
Winnie M Li's Dark Chapter is shortlisted for the Guardian's Not the Booker Prize and is available to buy now in all good bookshops.
Inspired? Find out more about this year's Free Reads scheme and how to enter here. 
class="post-9535 post type-post status-publish format-standard has-post-thumbnail hentry category-news-opportunities category-opportunities"Edit Your Fiction From Sentence to Structure –
an online opportunity for fiction writers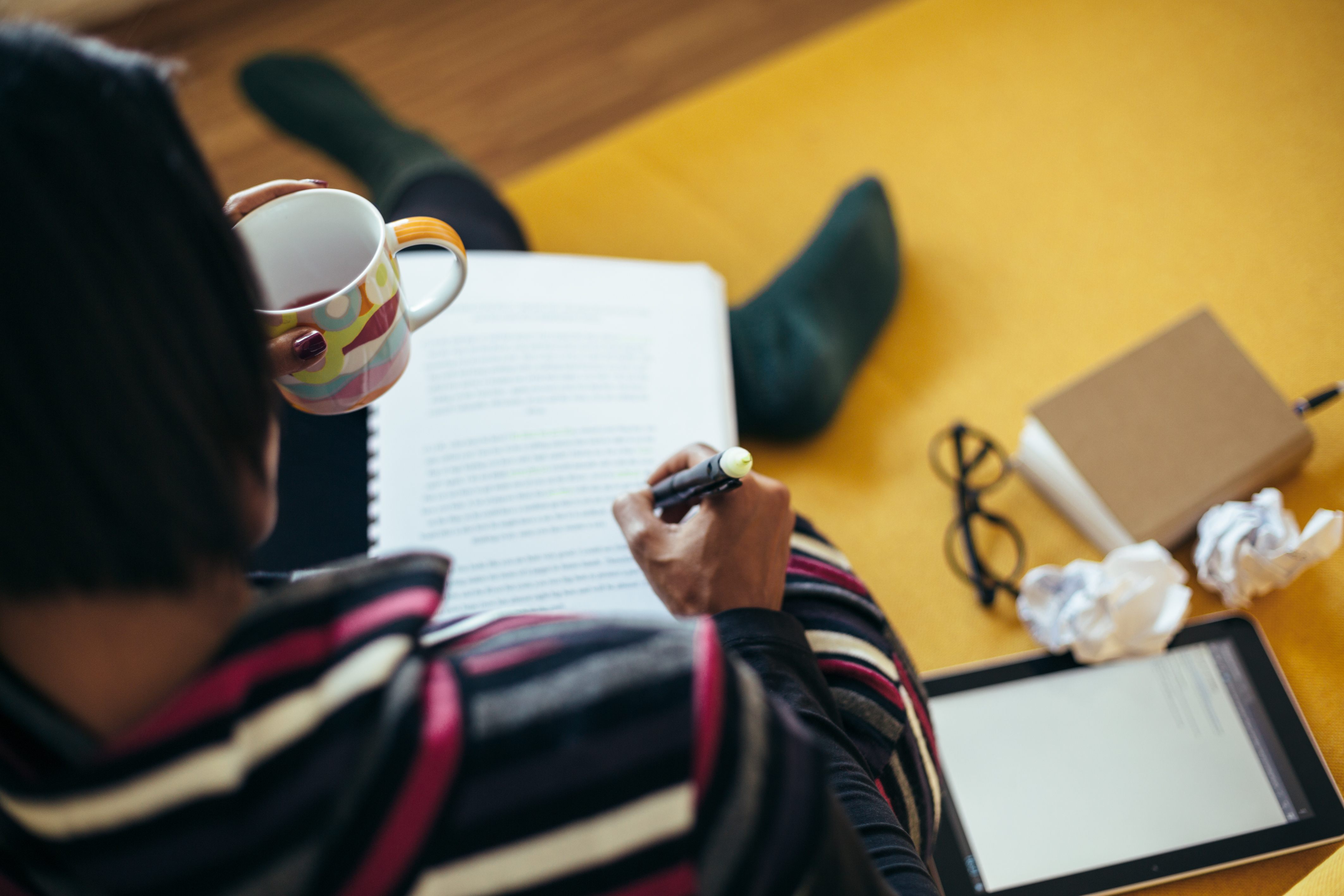 Spread the Word is pleased to offer a fantastic opportunity for fiction writers to explore the craft and challenge of editing their work with prize-winning writer, editor and publisher Shaun Levin. 
What is Edit Your Fiction?

Edit Your Fiction is an online course for fiction writers to refine their work and explore alternative ways of looking closely at their writing on the macro and micro levels. This is not a course for generating new material, although there will be weekly written assignments relating to your existing body of work. The course is designed to support you to reflect on your writing and sharpen your editorial skills. By the end of the course, you will have deeper insight into the choices you can make when editing a draft of any writing project. There is a fee of £60 for successful applicants to participate in this opportunity.
Who is Edit Your Fiction for?

The opportunity is designed for fiction writers who are working on a long-term project. You may have finished an early draft of a novel, novella or short story collection and are looking for ways to shape your work into its final form. The course will be most beneficial to writers who are a significant way into their current project, and who are interested in delving into the practical, psychological and daily challenges of putting together a book. Fiction writers aged 18 and over from anywhere can apply if you feel you are ready for the challenge of dynamic and rigorous editorial insight. In addition to being committed to their writing, we ask that interested participants commit to the entire 8 weeks of the course (see dates below).
Who is leading Edit Your Fiction?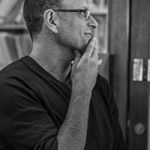 Shaun Levin has published several books, including Seven Sweet Things, A Year of Two Summers, and Snapshots of The Boy, and has been teaching creative writing in London for twenty years. His short stories have been anthologised alongside writers such as Ali Smith and Nadine Gordimer. Shaun is the founding editor of the literary and arts journal, Chroma, and currently co-edits The A3 Review. He is the creator of Writing Maps, illustrated guides for writers, and the author of The Writing Notebooks, a series of notebooks with prompts for people who want to write a book. You can read more about him at shaunlevin.com.
How will the course run? 
The opportunity will be held online using simple sharing platforms. We will send successful applicants guidance in advance on the platforms the course will use. 


Is there a charge?

There is a small fee. Full price: £60 for the full course, £54 for London Writers Network members and £48 for Concessions for the full total of four sessions. Please see our concessions policy; we will ask for proof of status after shortlisting.


When will the course run and how much time will I need to dedicate to it?  

The course will run from 20 October until 11 December 2017. Fortnightly on a Friday starting on 20 October, Shaun will upload assignments for participants to complete by the following Wednesday. Participants should be prepared to dedicate at least three hours a week to participating in the course.
Sounds great, I'm interested. How do I apply?

If you are interested in taking part in Edit Your Fiction and are able to commit to the eight weeks of the course, please apply by completing this form: https://goo.gl/forms/50FclmJZqqO39pI23
The form asks you to share: 
Your name and email address
The first 500 words of  the fiction project you would like to work on during the course
100 words about the current fiction project that you are working on
100 words about the main challenges of your current fiction project
If you are applying for the concessions rate, and if so, how you meet our concessions policy
The deadline for applications is Monday 25 September, 10am GMT.
All applicants will be informed of the outcome of their application by Monday 2nd October.

If you have any queries about Editing Your Fiction, please email laura@spreadtheword.org.uk

class="post-9325 post type-post status-publish format-standard has-post-thumbnail hentry category-opportunities"PLATFORM – a support and development opportunity for emerging writers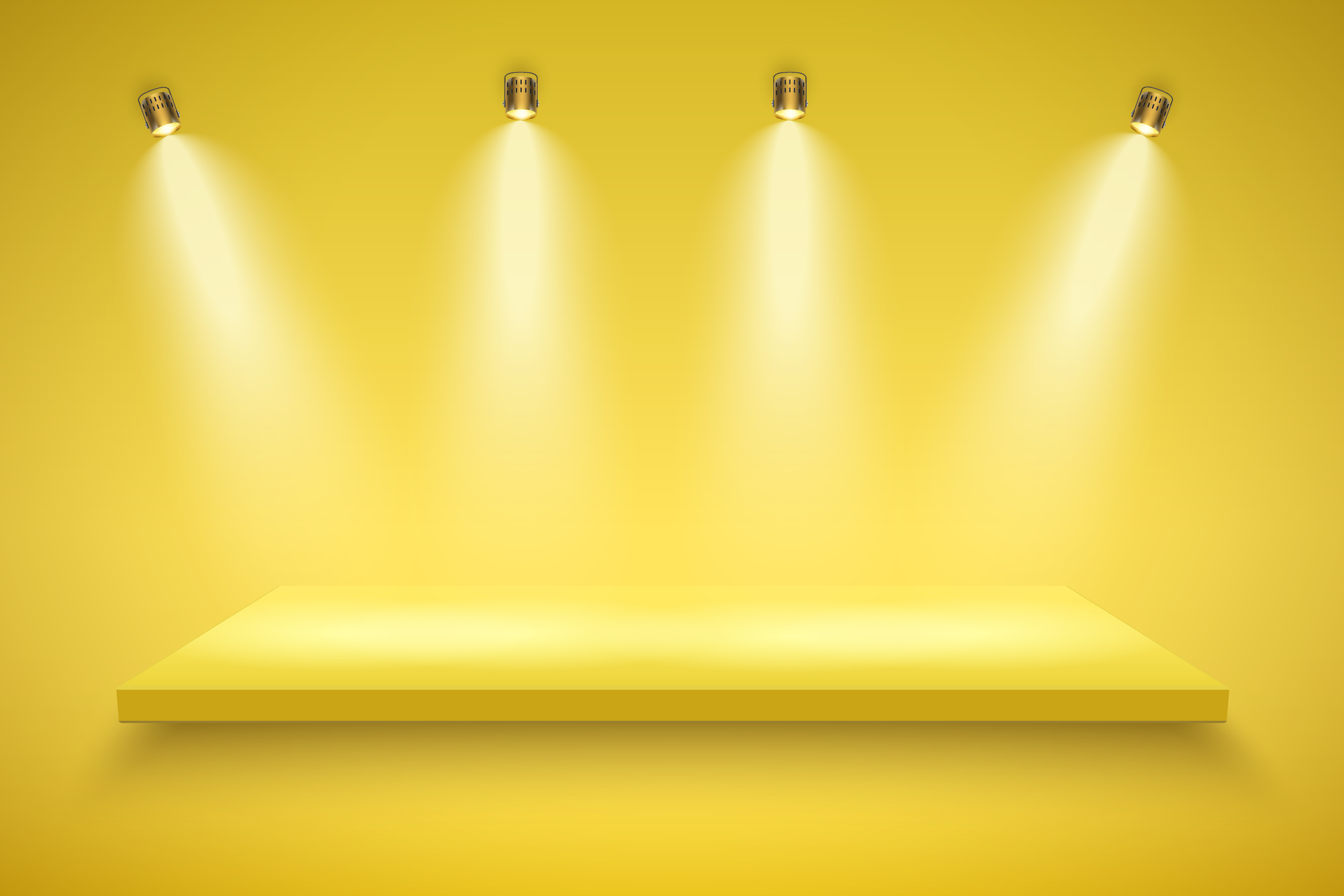 Have you got a brilliant idea that you'd like to develop into a piece of creative work?
Perhaps you're keen to break away from your usual writing practice to try out something new?
Or you could be a new writer that enjoys taking risks?
Spread the Word is delighted to present PLATFORM – a new writer development scheme that will give seven London-based writers the opportunity to be innovative, experimental and showcase their work to a live audience. The successful applicants will be matched with a mentor for three mentoring sessions over three months and receive a micro-bursary of £500 to help develop their idea. They will also be given a free place at the Writer Development Lab and the opportunity to present their developed piece of work at the PLATFORM Showcase at the end of the scheme.
The mentoring sessions will be led by Spread the Word's Associate Writers – Simon Mole, Ruby Cowling, Sabo Kpade, Nick Field, Jarred McGinnis, Laila Sumpton and Jasmine Ann Cooray.
I'm very excited to participate in PLATFORM: as the lucky recipient of some excellent mentoring over the years I'm pleased to pass on some of the learnings that accumulate over time and also to witness another artist during their journey closer towards where they want to be. – Jasmine Ann Cooray, Associate Writer

I'm looking forward to being a mentor for PLATFORM. I want to work with someone who is slightly overwhelmed by what they want to achieve but are willing to do the graft to make it happen. It's the most fun that way. – Jarred McGinnis, Associate Writer
If you're aged over 18+, living in London with a fantastic idea that you would like to develop further, then this may be the scheme for you. PLATFORM is open to writers from all genres including, but not limited to, short story writing, page and spoken word poetry, fiction, non-fiction, life writing, playwrights and script writers.
As the scheme is especially designed to give new voices a platform to develop their creative ideas we are unable to accept applications from writers with an agent and/or publishing contract.
To apply please download the application form attached and send it to us with a copy of your current writer's CV and a sample of your own creative writing. We have included a FAQ form with details on how to apply and what you need to include with your application. If you have any additional questions about PLATFORM please email aliya@spreadtheword.org.uk.
We're very excited about this new project and would love to hear from as many writers as possible, so make sure you get your application to us before the closing date – 5pm on Monday 2 October
#PLATFORM
This project has been made possible thanks to the generous support of Cockayne – Grants for the Arts and The London Community Foundation.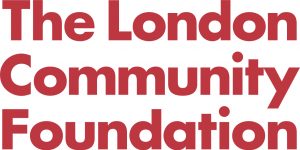 class="post-9394 post type-post status-publish format-standard has-post-thumbnail hentry category-opportunities"Call out for young people to organise live poetry events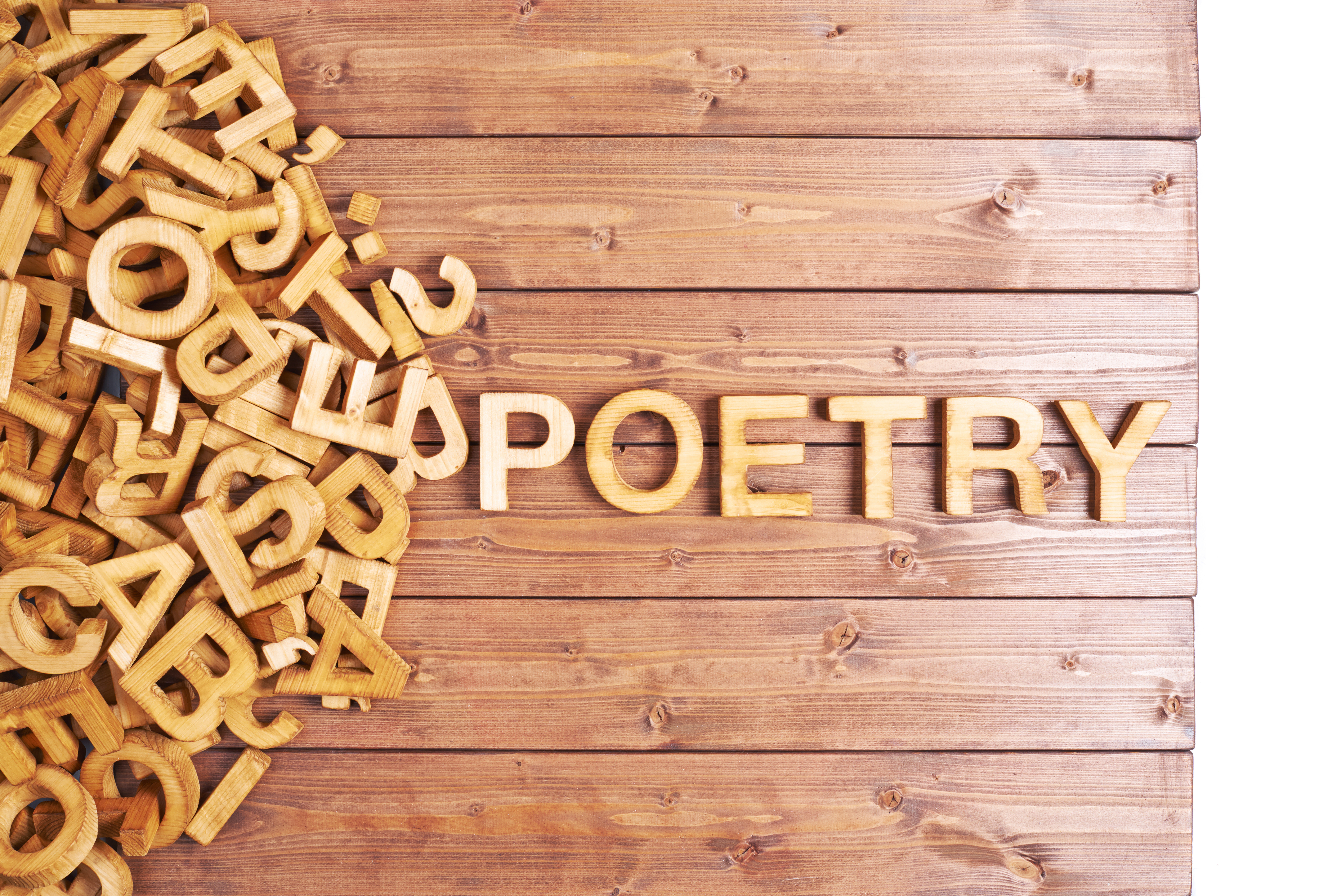 Aged 13 to 25 and live in Barking and Dagenham, Bexley, Croydon, Merton or Newham?
Are you interested in:
Writing or performing poetry?
Arts and creative events management?
Event tech or lighting?
PR, marketing and media?
Spread The Word is proud to lead the Young People's Laureate for London Library Tour in five boroughs across London. We will be working with leading poets, including the Young People's Laureate for London, Caleb Femi, to transform your local library into a poetry and spoken word event space with professional performers and open mic opportunities.
We need YOU to help us organise this special event along with your local library. The events will take place at the end of October and include a day of free workshops beforehand so young people can come and polish their poetry skills.
You will need to commit to three/four meetings in September and October in the lead up to the events.
You will receive:
A masterclass from the Audience Agency on promoting events via social media;
Invaluable experience of organising an arts event with professional performers;
The opportunity to plan an event of your own in the next twelve months.
Interested? Get in touch with the Libraries listed below to find out more on how you can get involved:
Barking and Dagenham: Lena Smith at Libraries@lbbd.gov.uk
Bexley: Frances.Mason@bexley.gov.uk
Croydon: Anita.Cottle@carillionservices.co.uk
Merton: Maggie.Nightingale@merton.gov.uk
Newham: Rajia.Khan@newham.gov.uk
#LondonPoetryTour2017
class="post-9353 post type-post status-publish format-standard has-post-thumbnail hentry category-opportunities"Autumn Cat's Cradle Dates
support for writers who do facilitation work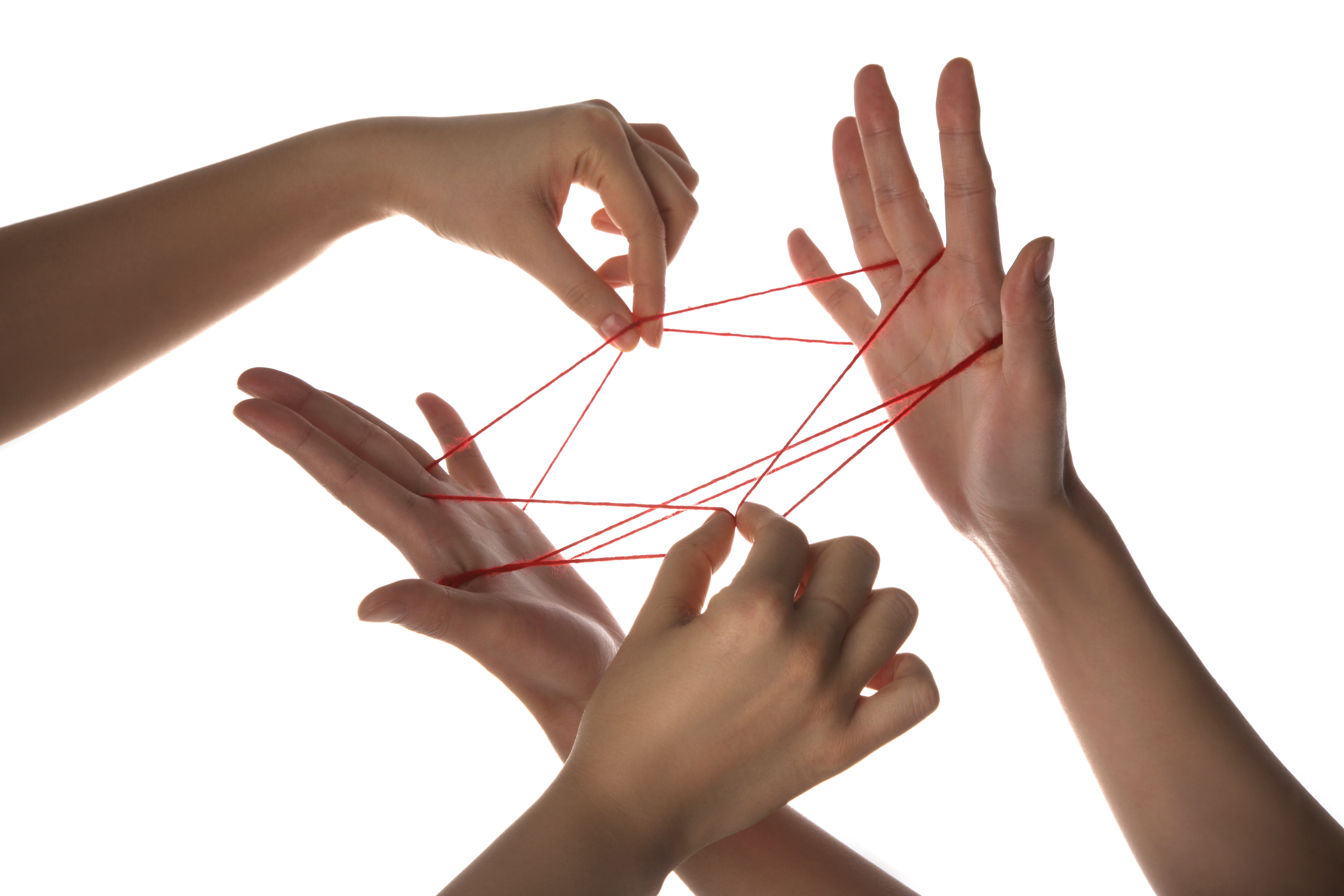 Cat's Cradle is a project for writers who do facilitation work, run by Jasmine Cooray and hosted by Spread the Word.
Cat's Cradle provides support and solutions for issues that arise during creative facilitation projects. Many writers run workshops but do not always have access to advice or support around challenges that arise, especially when working with young or vulnerable groups. We may face a variety of dilemmas, or feel anxious or overwhelmed, and not know where to turn for advice. Cat's Cradle's aim is to create a forum to hold concerns and share resources. It is a very rich space and an opportunity to learn from your fellow artists.
Our meetings are structured and time managed: each writer brings one issue for 'troubleshooting', and others in the group respond with ideas or practical solutions in response.
Each session will have space for 6 attendees, and takes place at The Albany, Deptford, on one Monday evening every month. Meetings last for 2 hours. We ask that attendees have worked on facilitation projects for at least 1 year.
Autumn 2017 dates
Monday 11 September  6.30 – 8.30pm
Monday 9 October 6.30 – 8.30pm
Monday 13 November 6.30 – 8.30pm
Signing Up

If you would like to sign up to reserve a place at one or more meetings, please contact Jasmine Cooray on jacooray@gmail.com. When meetings are full, there will be a waiting list in case of short-notice cancellations.
You can read Jasmine's blog on the first set of Cat's Cradle meetings if you're interested in finding out more.