class="post-11722 post type-post status-publish format-standard has-post-thumbnail hentry category-network-knowledge category-tips"THREE TOP TIPS ON ENTERING THE
LIFE WRITING PRIZE 2018

We're currently open for entries for the second year of Spread the Word's Life Writing Prize and we want to hear from as many writers as possible. Formed in association with the Goldsmiths Writers' Centre, this prize is open to emerging writers living in the UK aged 18 or over to celebrate and develop life writing in the UK.
We launched the Life Writing Prize for the first time ever in 2017, receiving over 700 entries. This year we're looking to top that tally and will be offering the winning writer £1500, a week's Arvon residential retreat, two-years' membership to the Royal Society of Literature, a development meeting with agent Robert Caskie and a development meeting with an Unbound editor. Two highly commended writers will receive £500, writing mentoring sessions, a development meeting with Robert Caskie and a development meeting with an Unbound editor.
Interested in entering? Check out these brilliant top tips from last year's top three writers – Jon Paul Roberts, Claire Lynch and Kerri ní Dochartaigh…
Jon Paul Roberts, winner of the Life Writing Prize 2017
"My advice, if you're on the fence about entering, is to just go for it! When the deadline was approaching last year, I wasn't going to enter. I had the piece written but I was apprehensive and nervous. Then, my friends forced me into it. How could I, a life writer, not enter a Life Writing Prize? One that was free to enter and run by, Spread the Word, an incredible organisation? The fact is, you have nothing to lose. The 2017 Life Writing Prize long listed a whole load of talented writers with varied and interesting stories. The support from Spread the Word since I won has been brilliant, the validation that I was working towards something worthwhile was so useful as I continued on, and the response to the essay once it was published was invaluable."
Claire Lynch, highly commended for the Life Writing Prize 2017
"Tip: Small is Beautiful. My advice is to think carefully about how best to use your 5,000 words. I started writing my piece The Year Dot when I heard about the Life Writing Prize so I had the length in mind from the start. For me, this meant capturing the key parts of the narrative in short fragments. Other writers had already written longer pieces and had to select the best 5,000 words to enter. If that's the case for you, be sure to choose an extract that really gives a sense of your story and how you want to tell it."
Kerri ní Dochartaigh, highly commended for the Life Writing Prize 2017
"Exactly one year and a day before I wrote the piece I sent to Spread the Word I stood rooted to the spot in front of a wall in Dublin on which a graffiti artist had painted my favourite writer's last words: 'Don't be afraid.' I only noticed it because I looked up to follow the path of a grey wagtail.
The week before I wrote 'Mudlarking', on the opposite side of the street I discovered another piece by the same artist':  U Are Alive *avail of this once in a lifetime opportunity."
I wrote my piece because of the first wall and I sent it into the world because of the second… Trust yourself. Be true to your experience. Listen to that wee voice when you first awaken in the morning that tells you to write, write, write and to send that out into our beautiful world. And always follow the path of wagtails – especially in winter."
Find out more information and how to submit your entry here. The deadline is 5pm on 9 February 2018.
class="post-11538 post type-post status-publish format-standard has-post-thumbnail hentry category-blogs"S K PERRY ON WRITING IN 'PUFFS'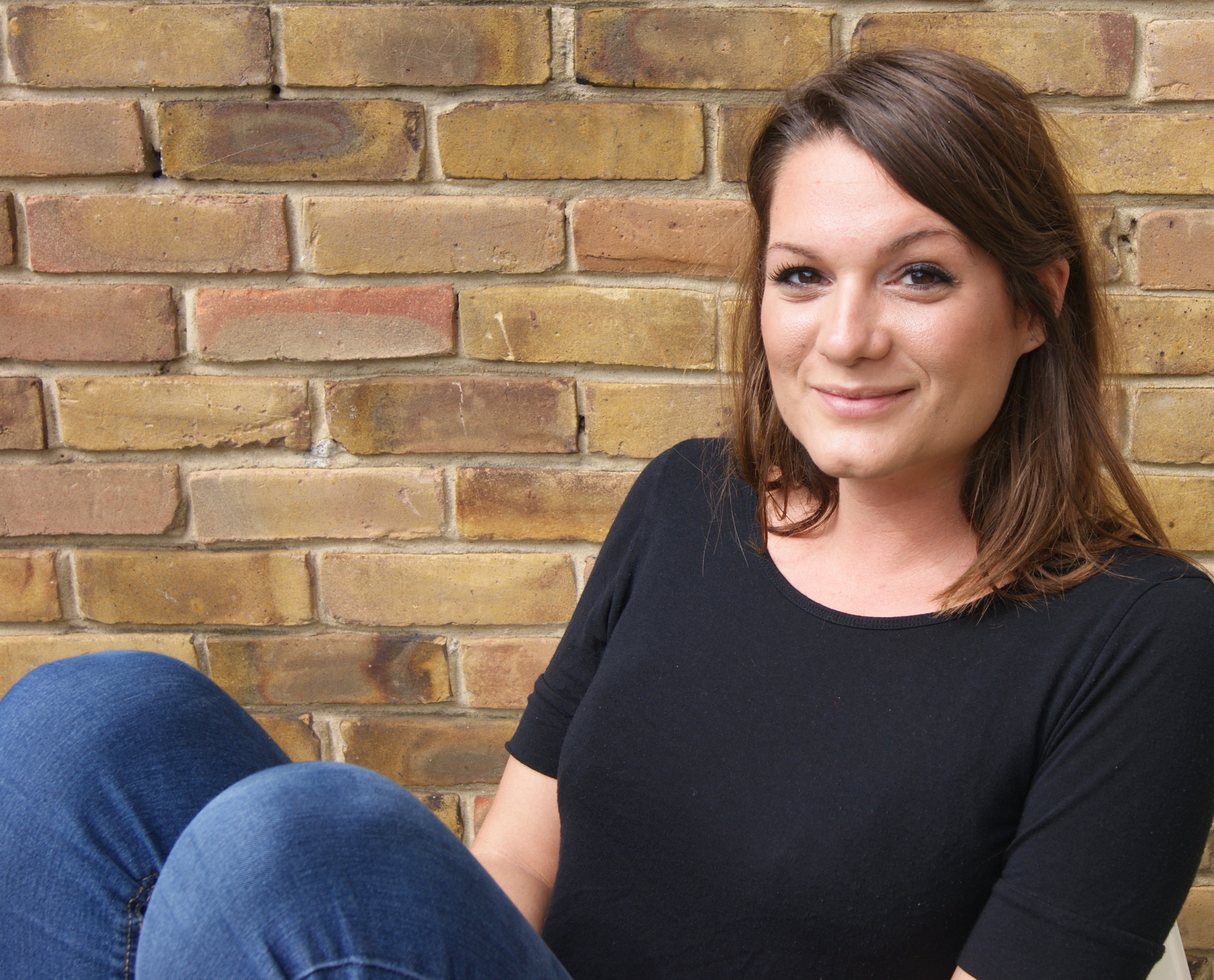 Following feedback from writers across London, Spread the Word has introduced online courses as part of its regular programme, one of which is S K Perry's Playing with Poetry in Fiction. This course runs from 15 February-28 March and will encourage participants to inject new energy and playfulness into their prose, encouraging the borrowing of poetic techniques for fiction projects. Workshop leader, poet and writer, S K Perry tells us more about her writing process here…
I was working in a call centre whilst writing the first draft of my novel, Let Me Be Like Water. I wrote between conversations on the telephone floor; I wrote on my phone on the journey to and from work; and I wrote into a recording app as I wandered the city in my downtime. Life seemed to be lived in snatches. Our breaks were 30 minutes long, a deep breath of fresh air outside and a sandwich. The staff turnover was high, so friendships spanned five day-long shifts in a row, and then dissolved as someone quit and someone else signed up. I was grieving in that time too, for all sorts of things as well as a person, and I was processing some trauma, finding life hard. I don't know whether I simply found it too much to hold onto a thought for a very long time, to stay close to it for pages at a length, but I wrote my book in puffs. Three sentences. Seven. Two paragraphs. A single thought. The chapters moved like that, and it became a joy and a relief, to sit with a small thing in my hand, to let it slip away, catch the next.
I love poetry's way of distilling a moment, an emotion, a voice. For me – sometimes – reading a poem is like looking into a lake, where an entire riverbank is spread, rippling, held for a moment before the wind blows and the scene changes, or a child chucks a handful of bread to the ducks, or a plane flies overhead. My favourite poems are the ones where the picture in the lake is full of an emotion, one that is hard to feel maybe, but the poem lets you dip your toes into the water of it, swim in it if you want to, and the poem just holds you there while you feel it. You float. You look around in the still and take in the view, and you feel how it feels. Then the wind blows, the page turns.
I want to write a novel with that effect. Where moment to moment, the precision of the language holds you still. The rhythm of the world is that close in your ears, evoked by the patter of the phrasing. Back then, I had a go; I started to play, writing poems that became chapters. Turning chapters into poems and back again as a way of stripping the language back. Experimenting with rhyme, with imagery, and being curious about how the linguistic tools I loved in the poetry I was reading could translate into prose. I definitely didn't always get it right, sometimes the language became too bare or too flowery; sometimes the rhythms just didn't sit on the page the way I wanted them to. But it was fun.
My book is set in Brighton. While I was editing it, I spent as much time there as I could. I would wrap up warm and sit on the pebbles on the beach, or walk the main character Holly's jogging routes, or find a corner seat for the day in her favourite pub, resisting the rum menu and chipping away at the edits my agent had sent over. And it was easier sometimes to step away from the manuscript and write something tiny and fresh, a short poem that became a moment in the novel, and helped me pay attention to the language of the feeling I was trying to make clearer in the edits.
I'm writing a new novel now, and working on a series of poems too. I love exploring the ways the different modes of writing feed and fuel each other. The mischievousness of fiction writing, the possibilities of making things up, mixed with the rigour of poetic form, the attention to a single line that it can demand. I'm nervous about my novel coming out next May – it's my first one, so I think that's natural, and it will have been 5 and a half years in the making – but it feels like a blessing to be already quite deep into the next one. I have new characters to play with, get to know, listen to.
I have always found workshop spaces nourishing for new work, both the deadlines it creates and the sense of writing in community with others. I'm so excited for the chance to lead this online course in the new year, and to be working on my new novel alongside the writers who sign up. I also have restricted mobility due to chronic illness and really hope that the online nature makes this course more accessible for others who experience this. I'd love to have as many writers involved as possible, if you'd like to join us, you can sign up here.
class="post-11485 post type-post status-publish format-standard has-post-thumbnail hentry category-interview category-network-knowledge"Interview with Clare Fisher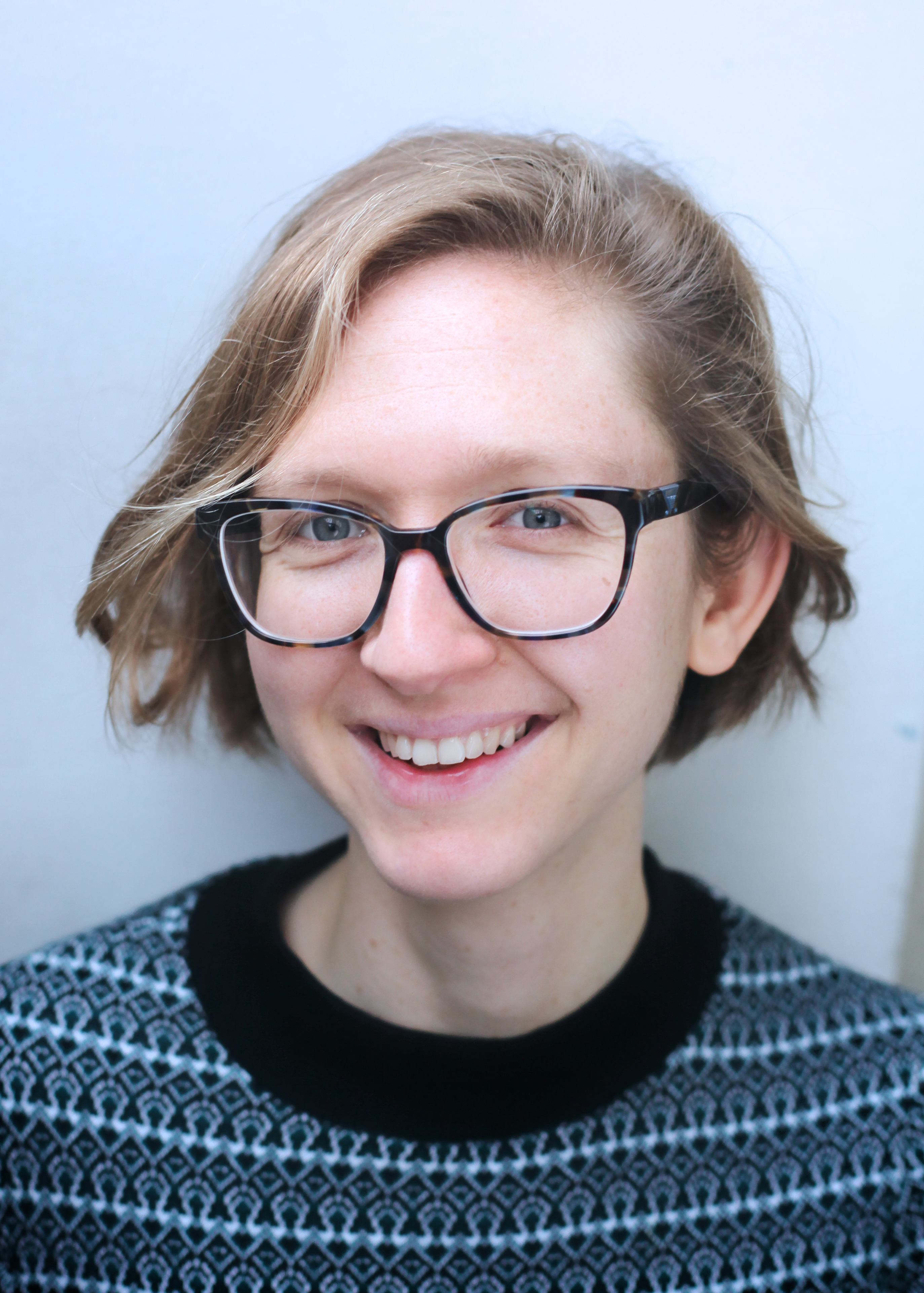 In 2013, the London Short Story Prize (then the Spread the Word Prize) was launched for the first time, and won by Clare Fisher for her story Living It Edgeways. Judge Courttia Newland said: "It honestly took my breath away, and reminded me what it's like to become a reader for pleasure's sake again." In 2017, her debut novel All The Good Things was published by Viking. It's a striking novel, featuring an unforgettable protagonist and narrator, Beth, a 21 year old woman who is trying to find the good in her life after living through turmoil. Clare's collection of (very) short fiction How The Light Gets In will be published by Influx Press in 2018. We spoke to Clare about the novel, writing and her good things…
Can you tell us about the development of your protagonist Beth?
She began as a voice that visited me late one night and refused to let me go. As the novel developed, so did she; once I'd finished a draft, I went back and edited the parts where she had got tangled up with me.
What research did you undertake to complete All the Good Things?
I spoke to researchers and workers in prisons, what whatever I could get my hands on by anyone who had been in prison and managed to visit some women's prisons to give some creative writing workshops, which really helped me develop the novel and was an enjoyable and eye-opening experience. I also drew on my experiences of teaching and working in challenging schools  and legal clerking in family law. Then, of course, there is the miracle / distraction that is Google…
What has completing and publishing  a novel taught you?
That completing and publishing a novel won't make you feel whole or catapult you into some other dimension of happiness (as yours years of wanting it may lead you to believe). But that speaking to readers who have really read and connected with your work makes it all worth it.
What are your all your good things?
People you can be yourself with; bubble wrap (& popping it); running and swimming and walking; peanut butter; music; and of course BOOKS.
Without giving anything away, the ending of All the Good Things took my breath away. Without you giving anything away either, was the ending always going to be as it was or did you have alternatives?
It was always going to be that way – the ending was one of the v few things I knew to start off with. However I wanted to make the alternative possibilities palpable.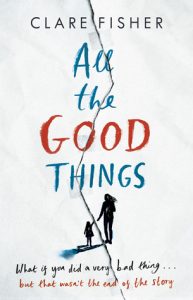 The novel is a bit of an homage to south London. Tell us about how you defined the novel's setting.
I grew up in Tooting and south London is in my bones. I wrote the novel after moving to Leeds so I suppose it is a love letter to the place – sometimes it's easier to see things when you're further away from them.
What can readers expect from your short fiction collection How The Light Gets In,  coming in 2018 on Influx Press?
The stories are VERY short – they grew out of a live art project and they contain a wide variety of voices and happenings. They are stranger and more playful, but reading back over them recently, I could see some crossover concerns with the novel.
What contemporary writers inspire you?
So many! I love the Smiths, Junot Diaz, Lorrie Moore, Claire-Louise Bennet, Nicole Krauss… Anything with a strong and engaging voice.
What's next for you?
I've got the stories and the paperback of my novel out this year and am working on my next novel. I'm also looking forward to doing more creative writing teaching and mentoring. I've also just embarked on a period of collaboration with a biological scientist at Leeds University as part of a project to foster closer relationships between arts and sciences – it's proving v interesting so far!
---
Clare Fisher writes novels and short stories. Her debut novel All The Good Things was published by Viking/Penguin UK in June 2017. She grew up in London and lives in Leeds. She has an MA in Creative and Life Writing from Goldsmiths and a BA in History from Oxford. She also teaches creative writing, works in a bookshop and likes reading, running and yoga. She's on Twitter @claresitafisher
Image of Clare Fisher by Justine Stoddart
class="post-11400 post type-post status-publish format-standard has-post-thumbnail hentry category-interview category-network-knowledge"INTERVIEW WITH MARIA THOMAS – London Short Story Prize 2017 winner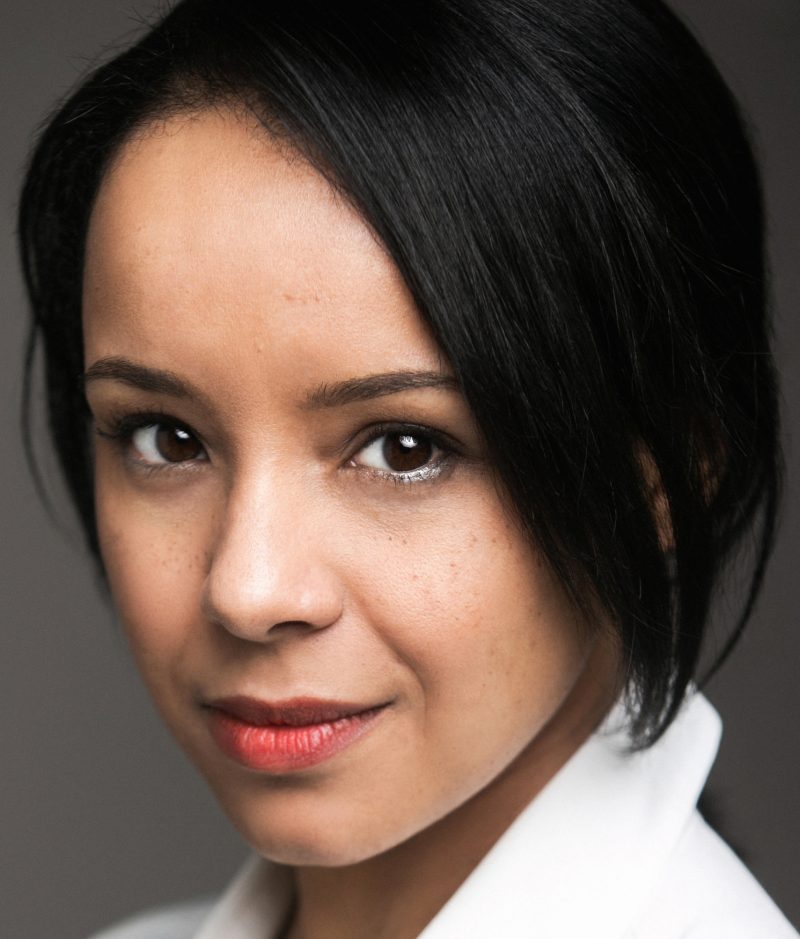 We caught up with Maria to find out how she feels about winning the Prize, the inspiration behind Dead Yard and what she's got planned next…
What does it mean to you to win the London Short Story Prize?
Everything! I'm still reeling. 2017 has been trying for most of us, I think, but I feel like London just gave me this big hug. It's the boost I needed to keep up my emotional energy for writing.
Can you tell us about your winning story Dead Yard – when did you start writing it, and how did it come to being written? 
I'm neck deep in a PhD and about 18 months ago I was really, really blocked with the novel that I'm writing as part of it. When I say blocked, I mean I was finding it hard to even compose an email. I was also finding it hard to read long-form fiction, because I was so frustrated with my own attempt, so I returned to devouring short stories. This inspired me to write them again, so I snuck into an MA workshop at Goldsmiths and produced the first draft of 'Dead Yard' for that.
I'm typically a very, very slow writer but 'Dead Yard' came quickly – in a day, actually. I got some great feedback on the draft from the workshop, my supervisor, and some wonderful notes from a friend who's a brilliant writer and editor. The ending of the story changed radically as a result, but not much else. I think it was 'birthed' almost whole because I'd been so blocked, and also because it came from personal experience: the confusion and alienation I'd felt about my own dad's passing some years earlier. I'm always keen to move away from writing too close to my own life, but I think this story had been brewing a while, though I wasn't then conscious of it. Funny how these buried things find their way to the surface.
Who are your favourite short story writers? 
Actually, one of the reasons I was excited to enter the London Short Story Prize is because I'm a fan of Leone Ross and Joe Dunthorne's work. I've read Joe's story "The Line" about twenty times, trying to understand what it is that enables it to speak to me the way it does. The answer still eludes me, which is probably a sign of just how great it is. I also love Grace Paley, Alice Munro, James Baldwin, John Cheever, Junot Diaz, Rebecca Lee, Joy Williams, Helen Oyeyemi, Viet Than Nguyen, Shirley Jackson, Lorrie Moore, Danielle Evans – I could go on! Ehud Havazelet, James Joyce, and Anton Chekhov are always somewhere on my mind.
Do you have any tips for other short story writers? 
Never stop challenging your own tastes, which you can do by reading a wide range of literary journals. It's the best way to discover new talent and inspiration for developing your own craft. Lots of them are free but if you can't afford to subscribe to pricier ones you want to read, ask your local librarian to hook you up.
Find a supportive writing community that will give you compassionate, rigorous feedback on your work. It's partly luck that in my job and life I'm surrounded by exceptional writers, and partly as a result of putting in some effort over the years. You can join an informal writing group, take a course, or just show up at a few readings and make conversation. The time you spend on thoughtful reading and critique of others' work will eventually pay dividends in your own. Plus, you'll have shoulders to cry on when things get tough, which they will. Oh, and make friends with poets – they can teach you a lot.
Keep writing and be as patient as you can with yourself. In my experience short stories that resonate are really hard to write, and writing them is a learning curve that begins all over again with each new attempt. It can feel like it's taking forever for your conversation with the form to sound less like a shouting match (in which the form is most definitely winning), and more like a mutually respectful dialogue. Just take your time and keep at it.
What are your goals as a writer? 
To keep learning from the work of others as well as from my own failures and successes. To be braver and take more risks with my work. To always remember that being a brown woman writer from a working-class background is one of my superpowers, even when the world challenges my faith in that belief.
Are you working on anything at the minute? 
I'm always working on being a better teacher of writing in my job at City Lit. I'm also writing more short stories plus a big, lively novel that is kicking my arse daily.
---
Maria Thomas gained her MFA from the University of Oregon and is a PhD candidate in Creative Writing at Goldsmiths, University of London. Her stories have appeared in Wasafiri and The Masters Review Anthology Vol VI, selected by Roxane Gay. She lives in London, where she is at work on a novel. Photo of Maria © Nick James Photography. 
The London Short Story Prize Anthology, published by Kingston University Press and Spread the Word, will be published in Spring 2018. Stay tuned to Spread the Word's website and social media for more information.
class="post-11366 post type-post status-publish format-standard has-post-thumbnail hentry category-interview category-network-knowledge"INTERVIEW WITH KATY MASSEY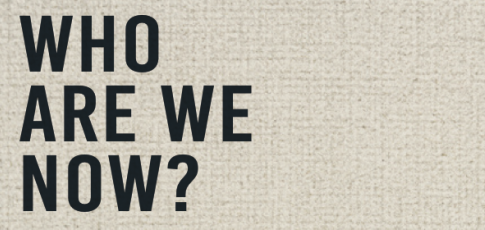 In 2016 the UK voted to leave the European Union by 52% to 48% – a vote which changed the landscape of British politics. Artists and writers responded to this in various ways, and one such project that caught our attention was Katy Massey's 'Who Are We Now?' Spread the Word were one of a number of organisations that supported this Arts Council England funded project. We spoke to Katy to find out more, now that the project has come to fruition with a new pamphlet of life writing that you can download and read here.
Tell us about 'Who Are We Now?' – its origins, and how it came about? 
'Who Are We Now?' is a pamphlet of writing by women from diverse backgrounds about how their lives have been affected by Brexit. Eight women from a variety of ethnic and national identities, discuss how they've experienced the recent political upheavals in the UK and its aftermath. From the French mother's realisation that she had become, like her disabled little boy, one of society's outcasts to a Brexiteer's bitter-sweet experience of victory – the stories cover every kind of response.
The project is designed to start a conversation about what has happened in the UK since the referendum debate and how we're supposed to feel about it. I am particularly proud that each piece was started by writers from the 'Who Are We Now?' life writing workshops I led last summer. The workshops were open access, free and very vibrant. I hope to do more.
I started the project – with the support of partners Spread the Word and New Writing South – because my work is all about enabling people to tell their own stories, in their own authentic voices. For example, I have previously edited the Tangled Roots collection of memoirs by mixed race family members.
Post-Brexit, I could see that, in the rush to make judgments about which groups were to blame, individual voices were being lost. I watched press coverage present the post-industrial towns and cities of my northern childhood as even more stereotypically poor and unsophisticated now than it did before the referendum (which is some stretch!). At the very least, 'Who Are We Now?' attempts to offer explanations rather than apportion blame. You can view additional contributions on the project website, including a visual piece from playwright Zodwa Nyoni, who gives an interesting non-European perspective.
What are the most surprising things you learnt during the process of 'Who Are We Now?' And what feedback have you received from participants and readers?
I was surprised by how strongly the women who got in touch believed that they have borne the brunt of Brexit's social and political fallout. Though the project started out non-gendered (and about a third of workshop participants were male), 90% of submissions for the pamphlet came from women. They enthusiastically embraced a space that allowed them to be entertaining and moving, but also very truthful about their lives, without mind to the agenda of the press or social media: they are surprisingly frank. Their input was incredibly wide-ranging, exploring how it feels to move to London, to being rejected by friends and family members at 'home' over Brexit, the troubling sense of finally feeling accepted as a second-generation racial minority but at a cost – i.e. only because there are more recently arrived groups available to turn into hate figures.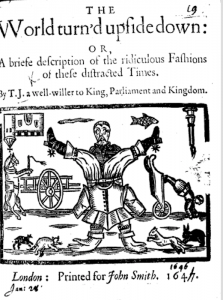 I was also surprised by the depth of desire we have to give written testimony about our everyday lives. The feeling among participants was that while they can (and do) blog and use social media, these platforms feel – for many – like lots of people talking at once, but very few people listening. The decision to publish a pamphlet – for free – was inspired by the political pamphlets of the seventeenth century, such as 'A World Turned Upside Down'. Before democracy – as we would recognise it today was established, pamphlets were an incredibly important mechanism for protest and were probably the first printed materials to represent the views of ordinary people.
Where can people go / what can people do if they'd like to get involved? 
I hope that there will be a bigger, national version of 'Who Are We Now?' in the near future. Anyone who would like to submit material or attend workshops can contact me at tangledroots@live.co.uk or via the website tangledroots.co.uk. I really look forward to reading your opinions.
class="post-11349 post type-post status-publish format-standard has-post-thumbnail hentry category-blogs category-network-knowledge"Spread the Word's 2017 Review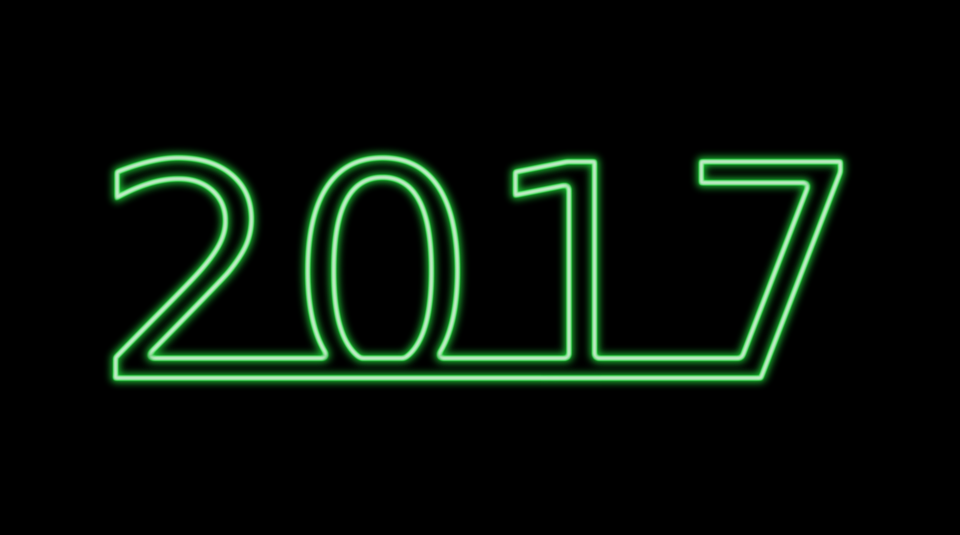 Spread the Word has had perhaps its busiest and most productive 2017, and we've taken some time as a team to each reflect on our own personal highlights. Here, each of the team share their professional highlights of the year.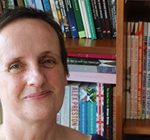 RUTH HARRISON, DIRECTOR 
Over the past year our Young People's Laureate for London Caleb Femi has been an amazing and tireless advocate for poetry and for young people –going out and engaging young people through residencies at St Paul's Cathedral, the V&A, Totally Thames Festival and at Free Word with SXWKs and working with young people to create 'A Poem for London' alongside headlining the first year of our Young People's Laureate Tour in outer London Boroughs.
It's been a real pleasure seeing our partnership project with the Association of London Chief Librarians – City of Stories – take place across 20 London library services led by our 2017 writers-in-residence: Alex Wheatle, Courttia Newland, Bidisha and Irenosen Okojie. The project has revealed a real appetite for local creative writing activity, the depth and range of talented writers in London and the vital role libraries play in connecting writers to readers and readers to writers.
Developing craft and career opportunities for writers underrepresented in publishing remains core to our mission. During 2017, we've continued to work in partnership with Penguin Random House on their WriteNow scheme as well as The Literary Consultancy's Free Reads scheme. In 2018 we'll be launching the London Writers Awards – a major new development programme for emerging London writers.
There are many more highlights – the successful first year of our Life Writing Prize in partnership with Goldsmiths Writers Centre and the launch of our membership scheme the London Writers Network.
None of this is possible without the dedication, good humour and expertise of the Spread the Word team and Board, our supporters and funders and, most importantly, the amazing writers we work with – I would like to thank you all for helping us to continue promoting, finding and nurturing amazing writers and connecting them to readers.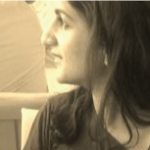 ALIYA GULAMANI, PROJECTS AND COMMUNICATIONS ASSISTANT
2017 is my first full year at Spread the Word and what a year it has been. My personal highlights have been hosting Olive Senior's writing workshop at Islington Library (always an incredible feat to meet your literary heroes), launching PLATFORM – our new artist development scheme, engaging with members of the London Writers Network when the Agents AND the Editors came to town, being a part of the City of Stories and supporting JJ Bola with his debut novel launch at the very cool Dalston Rooftop Bar.
Continuing with celebrating new writing, it was great to hear new stories being read at the London Short Story Prize 2016 anthology launch and the first ever Life Writing Prize showcase. We also boldly went (!) to say farewell to Cassini with Ella Frears and Stuart Silver, two of the most exciting writers writing today. It's also been very exciting to see Spread the Word boost its digital presence with our brand new website, joining Instragram, launching online courses and our virtual tour of London's independent bookshops.
We can only get bigger and better – the Young People's Laureate for London Tour and the City of Stories will be returning next year. Our programme from January-March – which is currently live – is filled with exciting events, with something for everyone. The London Short Story Prize Anthology will be launched in Spring 2018 (which I'm especially excited about as I'll be putting these extraordinary stories together) and The London Writers Award will be open for submissions too. It's a real joy to work for an organisation that supports writers the way that Spread the Word does, which makes me really excited about the year ahead.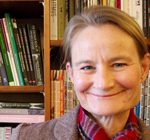 EVA LEWIN, WRITER DEVELOPMENT MANAGER
In 2017 I was so pleased to be able to get Spread the Word's first coaching scheme for writers Headspace up and running.  It's always rewarding  and feels like a real privilege to be able to help writers think through their creative projects and move forward with them. The same is true for the fiction feed back surgeries that I do.  Every piece of writing that I see prompts something intriguing to think about and 'wrestle with' – in terms of voice and the craft /technique to realise what the writer is wanting to say. 
The London Writers' Network events stand-out – the Meet the Agent Panel and the Meet the Editor Panel – great to have such a range of publishing professionals taking part and talking so informatively about their work, and with the time for writers to meet and network with them afterwards.
Likewise the Editing Workshop led by Sam Eades and Jennifer Kerslake was a day of practical advice and insight around how publishers edit and what writers can do to help themselves edit.   Jennifer's comment really sticks in my mind-  that when it comes to drastic editing and re-structuring 'stories are very agile' .
Two projects that I wasn't directly involved in but sound just fascinating and all about what Spread the Word does best – reaching out to new writers and supporting emerging writers onto new ventures  – were City of Stories writers in residence in libraries across London with a raft of free workshops and competitions and a fab book,  and Ella Frears' Cassini Project  – an event of new music, new poetry to mark the moment the Cassini spacecraft exploring Saturn since 2004 comes to its end in the Saturn atmosphere.  If that isn't creative vision, I don't know what is.   
And great to work with Penguin Random House again on the 2017 round of their WriteNow programme to find diverse and support writers.  Looking forward to seeing which talented novelists will be mentored by their editors next and who they are publishing from the 2016 WriteNow cohort.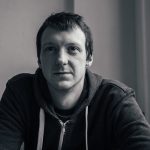 TOM MACANDREW, PROGRAMME MANAGER

One of the most exciting parts of my job is to look after the Young People's Laureate programme – working closely with Caleb Femi during his exciting, busy tenure in his prestigious post. My highlights focus on his work, and the Young People's Laureate Tour which took place this October, and is back again next year!
Young People's Laureate for London Tour
In 2017 Spread the Word and the Association of London Chief Librarians launched the Young People's Laureate Tour; a two-year programme taking place in 10 outer London library services.The tour aims to engage young people with poetry as a means to address the issues that affect them. Over the course of the tour we want to develop young people's skills and talent, as well as broadening the reach of local libraries of hubs for young people's creativity and development. Based on initial focus group meetings with young people in each borough Caleb produced a new poem 'The Story We All Know' capturing the concerns of young people across the capital. With this as inspiration, groups of young people met in the London boroughs of Bexley, Croydon, Newham and Merton met to start planning their poetry programmes.
After weeks of planning, libraries in each borough were taken over by young people and poetry in the autumn half-term as they each hosted a day of celebrations. Events included workshops from leading poets, producers, beatboxers, rappers and from Caleb himself. Each event culminated in an open mic event for young poets to share their work, and celebrate their participation.
"I have never seen so many young people so enthused about poetry. We hope that our libraries will become a place that continues to house young talent." Teen Co-ordinator, Croydon Libraries
The Tour continues in autumn 2018, when it will be visiting Barking, Brent, Bromley, Hounslow, Redbridge and Sutton. For more information visit: spreadtheword.org.uk/ypltour
Young People's Laureate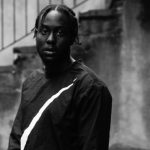 It's been a bumper year for Young People's Laureate for London, Caleb Femi. Aside from the Young People's Laureate Tour (detailed above), the 2017 programme has involved residencies, commissions, workshops, national campaigns and much more. Residencies with the National Literacy Trust's Young City Poets, SB.TV, Free Word Centre, Thames Festival, the V&A and St Paul's Cathedral explored all aspects of the city, from John Donne's archives, to workshops with local schoolchildren. We also launched the Young People's Laureate Poetry Competition for 13-25 year-olds in London, exploring the theme of 'tomorrow' and hosted Spread the Word's first ever PoetryLab, a day-long poetry session for 30 emerging poets, who worked with Caleb, as well as guest poets: Zia Ahmed, Jolade Olusanya, Sean Mahoney and Theresa Lola.
Aside from his work on the Laureate programme, Caleb performed across London, at the Kids in Museum's Carnival, a TS Eliot memorial reading, and at the Houses of Parliament. He judged the CLiPPA poetry award for children's poetry, the Roundhouse slam and the Young People's Laureate for Nottingham. His poems appeared on the BBC as part of the National Poetry Day campaign, Channel 4's Random Acts. He performed a TEDx talk in Peckham, and his theatre show Goldfish Bowl premiered at the Roundhouse.
Caleb's tenure comes to an end in early 2018, and as we start the recruitment process it's clear that Caleb has firmly established the Young People's Laureate as a part of the London literary landscape and shown how to make the most of the opportunity it affords to an emerging poet.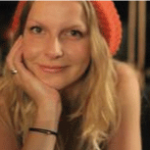 LAURA KENWRIGHT, COMMUNICATIONS AND PROJECTS MANAGER
This year has been the busiest year I've known so far at Spread the Word (I've been here 4 years now). Fortunately, that means there are highlights aplenty! The London Short Story Prize Anthology launch at St Paul's featuring the fantastic winning writers Foye McCarthy, Farah Ahamed, Aaron Cox, Hanna Ali, John Wilks and Anita Goveas was a real treat; their stories echoed with grace and integrity in a really special space. Canon Mark Oakley's opening talk on the importance of storytelling in our times was quite spectacular.
The Life Writing Prize was also something to behold; we expected a few entries, and were inundated with over 750 from talented emerging life writers from all over the UK. The Prize ceremony at Goldsmiths in May was very special; seeing all longlisted writers read from their work, and celebrating their success was fantastic, in particular Staying at Goldsmiths, I loved seeing George Saunders talk in March this year when his Booker-winning novel Lincoln in the Bardo was published, and attending Nathalie Teitler and The Complete Works' diversity in poetry conference there in November was also a treat; in particular, I loved Khairani Barokka's presentation on Nine Arches Press' Stairs and Whispers poetry anthology.
The City of Stories project has been a real success story for us, and many writers involved. Knowing that so many aspiring writers attending workshops, readings, submitted to the competition and for some to have gone on to be published in the City of Stories anthology is all fantastic stuff at the core of Spread the Word's mission as an organisation. In particular, the StoryLab for City of Stories competition winners was a real treat; 18 very excited, focused and talented writers came together to work with the inspiring and motivating writers Irenosen Okojie, Bidisha, Courttia Newland and Jasmine Ann Cooray. Huge thanks to Idea Store Whitechapel for hosting us.
I really enjoyed the International Literature Showcase in Norwich in June this year, where I met and was inspired by lots of fantastic writers and literature professionals from across the world. Keeping the international theme, seeing Ocean Vuong read at the Forward Prizes ceremony in September was truly memorable.
A truly unique and special project, as mentioned by my other Spread the Word colleagues, was Ella Frears' Cassini project. As writer-in-residence at Royal Holloway, she created a spectacular body of work on the theme of Cassini's death, then curated a truly memorable and collaborative evening at Bold Tendencies hosted by one of my favourite writers, Stuart Silver. It was almost definitely the best space satellite funeral I have been to so far.
---
Spread the Word is grateful to our partners including Penguin Random House, The Literary Consultancy, the Association of London's Chief Librarians, St Paul's Cathedral, Free Word Centre, Words of Colour, Goldsmiths Writers Centre, Idea Store Whitechapel, Royal Society of Literature and Arvon. 
Huge thanks to our funders, including Arts Council England, Cockayne – The London Community Foundation and Esmée Fairbairn.