class="post-1716 post type-post status-publish format-standard has-post-thumbnail sticky hentry category-life-writing-prize category-news category-news-opportunities tag-non-fiction"Spread the Word announce
a new Life Writing Prize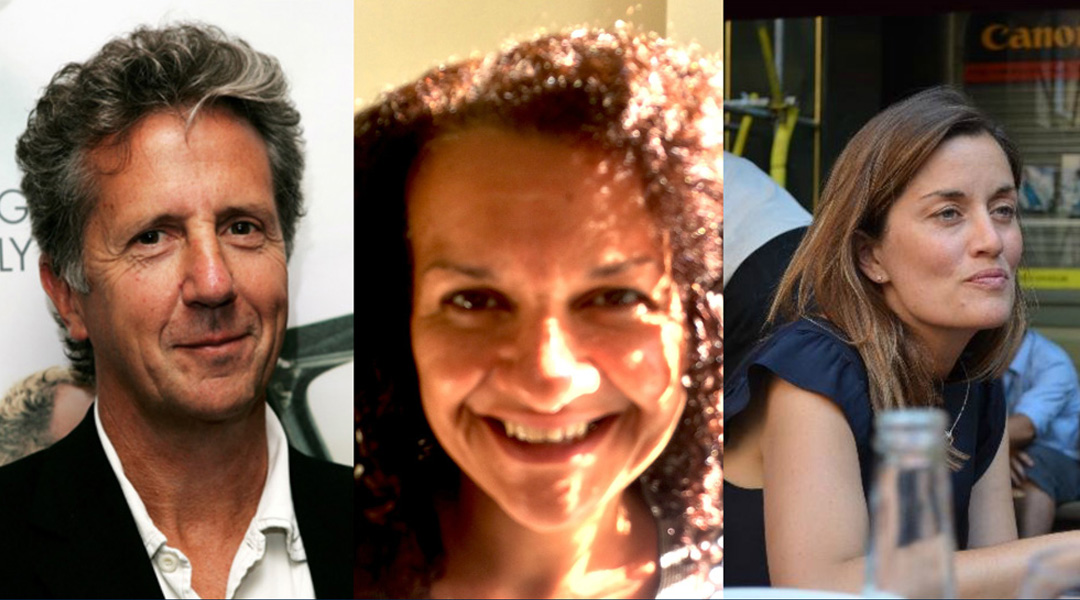 Spread the Word is pleased to announce a new Life Writing Prize for new and emerging writers thanks to a generous donation from Joanna Munro and partnership support from Goldsmiths University, Arvon and Royal Society of Literature.
The inaugural judging panel is Blake Morrison, author and Professor of Creative and Life Writing at Goldsmiths University, Katy Massey, writer and researcher specialising in life writing and non-fiction and Margaret Stead, publishing director at Atlantic Books.
2017 will mark the first year of this five-year scheme designed to boost opportunities for life writers within the literary prize circuit. The Prize will offer the winner £1500, a week's Arvon residential retreat, two years membership to the Royal Society of Literature and a meeting with an agent or editor as appropriate. Two highly commended writers will receive £500 and a session with a mentor.
Blake Morrison shared his support of the new Prize:
"Life writing has a long and distinguished history and has become an increasingly important genre in recent years – the primary means whereby authors (often first-time authors) tell their own stories, or the stories of their families, or the stories of people who matter to them. The creation of this Prize is a terrific initiative and I look forward to being one of the judges in its inaugural year."
Judge Katy Massey echoes Blake's excitement:
"This is excellent encouragement for novice writers to pursue what is, after all an extraordinarily popular form for both reader and writers. It's great that Spread the Word has started this competition and I am very proud to be judging it."
Publishing director at Atlantic Books and Life Writing Prize Judge Margaret Stead says:
"In recent years there has been a stronger understanding of life writing as a literary form in its own right, and the Samuel Johnson prize (now Baillie Gifford) has had works of creative life writing on its shortlist over the past few years – the most obvious being winner H is for Hawk. However there has perhaps been a general tendency to regard it as less 'serious' than other forms of non-fiction, and so a prize for life writing will showcase its range and variety, demonstrating how rich and innovative it can be."
Spread the Word Director Ruth Harrison notes:
"Spread the Word exists to help writers make their mark on the page, the screen and in the world. We're very excited to be launching this new national Life Writing Prize in partnership with Goldsmiths' University and to be discovering and showcasing some of the best life writing happening in the UK by emerging talented writers. We would especially like to thank Joanna Munro whose generous support of the Prize over the next five years will help us to help writers establish their writing careers and gain a readership for their work."
The Life Writing Prize will open for entries on Friday 25 November for ten weeks, closing on 3 February 2017. The Prize is free to enter. Life writers across the country are invited to submit their unpublished pieces to Spread the Word, with a word limit of five thousand words. The inaugural Life Writing Prize-winners will be announced in May 2017 at a special event at Goldsmiths University.
More information, including Prize Rules and FAQs can be found on the dedicated Life Writing Prize part of Spread the Word's website.
class="post-1406 post type-post status-publish format-standard has-post-thumbnail sticky hentry category-london-short-story-prize category-news"London Short
Story Prize
Longlist 2016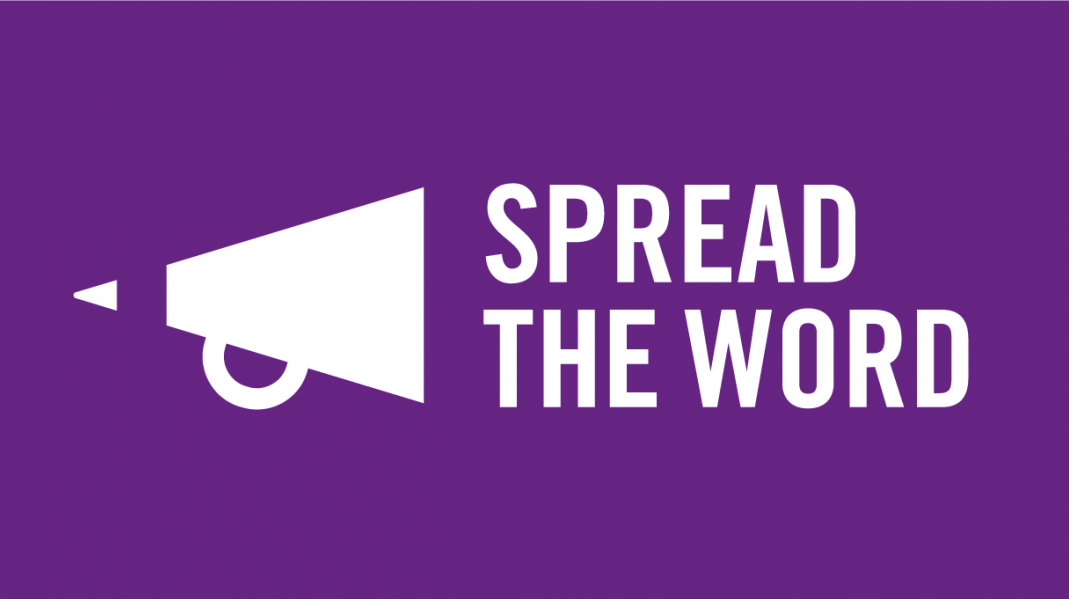 Spread the Word is pleased to announce the titles for the longlist for the London Short Story Prize. Thanks to everyone who entered the Prize this year, which is judged by AL Kennedy, Irenosen Okojie and Juliet Mabey of Oneworld.
As the judges are now deliberating the longlist, the writers will remain anonymous until the announcement of the winner, highly commended and shortlisted entries that will be released the week commencing 5 December.
–A Swan Called Frank
–A Stick and Poke Tattoo of the Pine Point Mountains
–Bathing in Bangladesh, Shitting in Pakistan
–Denholm's Epiphany
–Mementoes and Bones
–Oh No, A Bank Robbery, Fuck!
–Poached Eggs 
–Tarantulas Are Slow But Deliberate
–The Invisible Boy
–The Occupants
–The Story Of Us
The winner of the London Short Story Prize 2016 will receive £1000, publication in Open Pen Magazine and will appear in the London Short Story Prize anthology produced by Kingston University Press in partnership with Spread the Word.
Please note that one of the stories originally on the longlist was withdrawn at the writer's request.
class="post-3219 post type-post status-publish format-standard hentry category-misc"Life Writing Prize
Entry Form
If you're on this page we hope that you're about to, or are thinking of, submitting to the Spread the Word Life Writing Prize 2017 which closes for entries on Sunday 5 February 2017 (as in 11.59pm – the very last minute of 5 February).
Before you enter, please remind yourself of the Prize rules so both you and Spread the Word and you can be confident you're eligible to win. Thank you!
Spread the Word is currently experiencing some technical difficulties with the Life Writing Prize form on our website (Monday 23 January). While we fix the website gremlins, we are asking people to email their entries to laura@spreadtheword.org.uk
Please call your email 'Life Writing Prize Entry'
Attach your entry to the email (please make sure your entry does not exceed 10MB in size)
Please include the following information in the body of the email:
1) Your first name
2) Your surname
3) Your pseudonym (if you have one)
4) Your email address
5) Your contact phone number
6) The title of the piece you are submitting
7) Confirmation whether you are submitting a) a complete piece of up to 5000 words or b) the beginning extract of up to 5000 words of a longer piece
8) Whether you would like to receive Spread the Word's monthly newsletter – Yes or No
We will email you within two working days to confirm we have received your entry. If you have not heard from us after that time please do feel free to email and confirm your entry has been received; but please wait two working days before you enquire.
class="post-2995 post type-post status-publish format-standard has-post-thumbnail hentry category-blogs category-network-knowledge"Writers Resist – New Orleans by Colette Sensier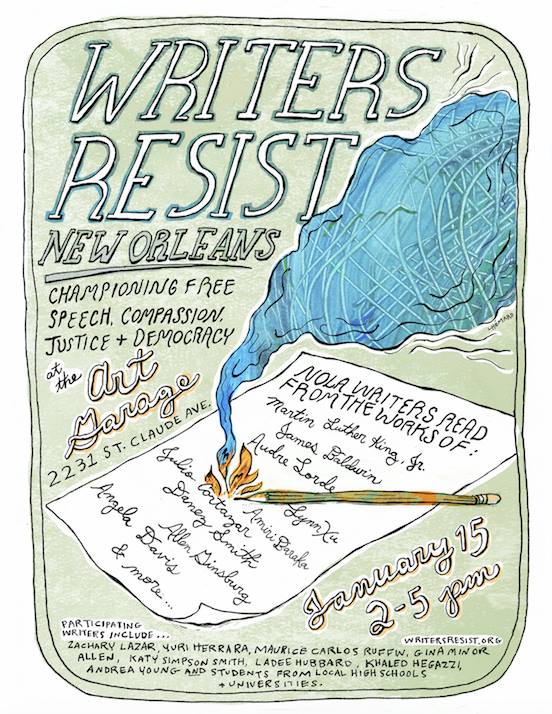 Colette Sensier is a poet and prose writer. Her story Mrs. Świȩtokrzyskie's Castle featured in Spread the Word's Flamingo Land (2015) and was also anthologised in Salt Publishing's Best British Short Stories 2016. Last year, she moved to New Orleans and here she shares her reflections on Writers Resist in the city – a movement that sees writers across the world work together "to best protect and defend against further erosion of social justice and democratic process, through key actions of elevating the narrative surrounding democracy; better educate young future citizens; and mobilise writers who want to put their pens into political practice."
"On Sunday 15 January, writers across the world – including London! – held Writers Resist events in resistance to the new president of the United States, Donald Trump. I was lucky enough to attend Writers Resist in New Orleans, where I've been studying and writing since August.
On the night after the election, I marched with a group of grieving protestors through the swish French Quarter district. Elderly tourists, bouncers and strippers called out support as we passed – but the overwhelming feeling among protestors was grief. It's easy to feel alone and vulnerable in New Orleans, a liberal artists' city in a Republican Deep South state. Many women, ethnic minorities, LGBTQ people and low–wage workers have felt for eight years that their president, if far from perfect, was at least "on their side" against bigotry, discrimination and violence. Now, they see this choice of president as a statement of intent to oppress.
But while they're still scared, the writing community isn't curled up under blankets. Over 150 people came out to a converted garage to talk, comfort each other, and listen to a diverse procession of New Orleans writers read out work by poets, fiction writers, essayists and journalists ranging from Mos Def to JK Rowling to Allen Ginsberg.
The readers' choices spoke to the feeling, reiterated again and again, that Trump's authoritarianism and disgust for liberal values isn't normal, isn't OK, isn't right. High school students read from Dr. Martin Luther King Jr.'s Rediscovering Lost Values. Short story writer Ambata Kazi–Nance read excerpts from Mahamedou Ould Slahi's memoir of his Guantánamo detention. And Thomas Beller – a novelist, essayist, biographer and professor – read a description of Mussolini playing tennis, written by a journalist desperately scrutinising the game for insights, because the dictator shared Trump's strong aversion to the press and refused to give interviews.
On the 20 and 21 January, thousands of New Orleans–ians will attend more versions of national anti–inauguration events: Disrupt J20, the Women's March, and the Millennials March. Many of the writers present on Sunday were part of the protests against the shooting of Alton Sterling in nearby Baton Rouge, which drew international attention due to accusations of police violence and mass arrests. They see fighting – physical, dangerous fighting – in their future.
But in this island of blue in a sea of red, connection is the priority right now. No reader at Writers Resist shared his or her own work. Instead, they reached out to expand the community standing in front of them: to talk with George Orwell, Audre Lorde, and Joy Harjo.
When in shock, I think writers reach for each other first: people in other times and places who have already made words for something like what they want to say. They listen to those words, and take them into themselves. And then they begin to speak, with all those other voices inside them."
class="post-2312 post type-post status-publish format-standard has-post-thumbnail hentry category-blogs category-network-knowledge"Why I started Cat's Cradle
by Jasmine Ann Cooray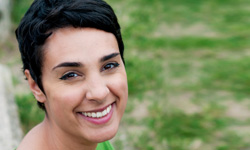 Since September of this year, I have led a series of support sessions called Cat's Cradle at Spread the Word. The free monthly sessions bring together a group of writers to discuss challenges that arise when leading writing workshops or teaching.
I began Cat's Cradle with an awareness that often, writers who work in facilitation may lack a regular sounding board. The work, while dynamic, exciting and challenging, can also bring up anxiety, especially for those not formally trained. In my own facilitation practise, I noticed I felt stressed, I needed help but I felt awkward about asking. I thought: hold on, I know loads of people doing this kind of work, why don't we get together to share ideas? Wouldn't it be better for our participants too if we had access to a wider range of skills and approaches, and if we felt supported? I was also thinking about those of us who work with vulnerable participants, and how we can lack access to supervision, confronted with delicate or challenging situations without always knowing where to ask for help. I wanted to make a space for all the question-marks.
"Cats Cradle is the perfect space to share ideas. In a job where you're often working alone it provides a community to bounce thoughts off. It's been really supportive and I've found it validated my ideas and encouraged me to be more inventive with my workshops." – Lewis Buxton
Cat's Cradle has run four times in the Autumn, and will continue in January 2017. Each person in the room is allotted time to present a current issue in their practise, and receive feedback from others present, sharing writing exercises, advice on classroom dynamics, and other resources. The group changes from month to month: some participants attend monthly, others just for one or two sessions. The writers come from a range of disciplines: some from fiction, some from poetry or theatre, and the diversity is echoed in the type of projects discussed. Members of the group work with primary school-age all the way up to the elderly, with prisoners, refugees, and in many different contexts: the discussion is richly varied and exciting.
"To have somewhere to share, be honest about my failures and anxieties and think through constructive ways to approach them has made it easier to do my work. It's also made it more fun. When I'm supported, my students are better supported by me." – Miriam Nash
What I love about Cat's Cradle is the combination of minds, passion, encouragement and generosity: that in sharing, we remember why we do this work. It's a space where you can say 'there's loads I don't know about how to do this well, but I'm excited to find out'. It makes joyful beginners of us.
If you're interested in taking part, please take a look at the next dates for Cat's Cradle in 2017.
---
Jasmine Ann Cooray is Associate Writer with Spread the Word 2017. She was Writer-in-Residence at the National University of Singapore 2013 and BBC Performing Arts Fellow with Spread the Word 2014-15. A First Story resident writer, and worked as an assistant tutor with the Barbican Young Poets. Now working on a poetry and aerial arts show with Upswing and Equlibria about trust in relationships.
jasmineanncooray.com  / @JasmineCooray
class="post-2307 post type-post status-publish format-standard hentry category-opportunities"New dates for Cat's Cradle
Cat's Cradle is a project for writers who do facilitation work, run by Jasmine Cooray and hosted by Spread the Word.
Cat's Cradle provides support and solutions for issues that arise during creative facilitation projects. Many writers run workshops but do not always have access to advice or support around challenges that arise, especially when working with young or vulnerable groups. We may face a variety of dilemmas, or feel anxiety or overwhelm, and not know where to turn for advice. Cat's Cradle's aim is to create a forum to hold concerns and share resources. It is a very rich space and an opportunity to learn from your fellow artists.
Our meetings are structured and time managed: each writer brings one issue for 'troubleshooting', and others in the group respond with ideas or practical solutions in response.
Each session will have space for 6 attendees, and takes place at The Albany, Deptford, on one Monday evening every month. Meetings last for 2 hours. We ask that attendees have worked on facilitation projects for at least 1 year.
Spring 2017 dates
Monday 16 January 6.30 – 8.30pm
Monday 13 February 6.30 – 8.30pm
Monday 13 March 6.30 – 8.30pm
Monday 10 April 6.30 – 8.30pm
Signing Up 
If you would like to sign up to reserve a place at one or more meetings, please contact Jasmine Cooray on jacooray@gmail.com. When meetings are full, there will be a waiting list in case of short-notice cancellations.
You can read Jasmine's blog on the first set of Cat's Cradle meetings if you're interested in finding out more.
class="post-2120 post type-post status-publish format-standard hentry category-news"Spread the Word Christmas Office Closure
Spread the Word will be closed for the Christmas break from Monday 19 December and we'll be back again on Tuesday 3 January.
This means we won't be replying to emails, taking phone calls or spending much time on social media. If you're buying a Spread the Word London Writers' Network Membership or have applied for a bursary place for one of our upcoming workshops during these dates, we'll make contact with you as soon as we return.
We wish all our friends, partners and supporters a very restful and creative festive break. Thanks for making 2016 a great year.
class="post-2059 post type-post status-publish format-standard has-post-thumbnail hentry category-news category-news-opportunities"New Spread the Word
team member and Chair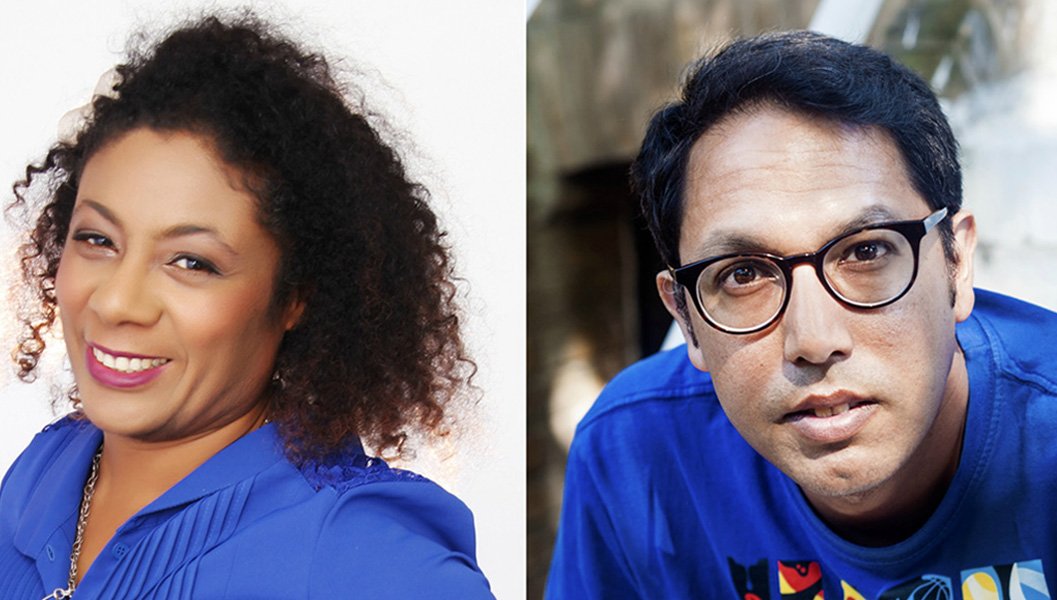 Photo of Rishi Dastidar by Naomi Woddis
Spread the Word is pleased to announce two new appointments at the organisation; Patrice Lawrence as Programme Manager and Rishi Dastidar as Chair.
Patrice Lawrence officially joins the organisation in January 2017 as Programme Manager. Patrice's debut novel for young adults, Orangeboy has been shortlisted for the Costa Book Awards 2016 and has been named as one of the titles for World Book Night 2017. Patrice has worked for over twenty years in the voluntary sector, from advice services to young people's sexual health to children's and family work and the criminal justice system. Her proudest moment is coordinating creative writing workshops and a writing competition across prisons in England and Wales.
Patrice says: "As a London-based writer, I am so pleased to be part of Spread the Word. Having benefited from writer development work myself, have always been impressed by their continual support for the diversity of writers across the capital."
Spread the Word Director Ruth Harrison says: "I am delighted to welcome Patrice to the Spread the Word team. Patrice's great passion for literature, active experience as an author and project manager makes her a very excellent fit for the organisation. We're looking forward to working with Patrice and the energy she'll bring to the programming of the organisation in helping us to reach more talented London writers from different backgrounds."
Spread the Word is also pleased to welcome Rishi Dastidar as Chair. Rishi joined the board of Trustees at Spread the Word in June 2015, and will be officially appointed Chair on 14 December at Spread the Word's AGM. Rishi Dastidar is a copywriter, brand strategist and poet. A fellow of The Complete Works II, the Arts Council England-funded development programme for Black and Asian poets in the UK, his debut collection Ticker-tape will be published by Nine Arches Press in March 2017. You can read his full bio here.
Rishi says: "I'm honoured to be taking over from Greg as chair of Spread The Word. As someone who's writing career has benefited from the help the organisation has given me in the past, I'm delighted to pay back some of that assistance in a small way. Ruth and the team are forever fizzing with ideas, not only about how to help writers develop their careers, but on how to help the wider publishing, performing and creative writing industries begin to address the very real challenges there are in persuading more people from all backgrounds that writing, performing and literature are potential careers for them. Over the next few years I hope to help the team to increase its impact, especially around the issue of diversity in creative writing and publishing. It's clear that there's plenty of work to do here – and I'm determined that our voice will be one of the loudest, advocating positive change."
Ruth Harrison says: "Rishi is an inspired appointment as Chair of Spread the Word – as a writer who has benefited from Spread the Word support in the past with a vast knowledge of driving forward organisations, his leadership will bring positive development for the organisation. I am looking forward to working with him in his new capacity as Chair and am grateful for the care and steer from our outgoing Chair Greg Klerkx, and am delighted Greg will continue to be a Spread the Word Trustee."
The team are looking forward to working with Patrice and Rishi in their new roles.