class="post-10250 post type-post status-publish format-standard has-post-thumbnail hentry category-interview"An interview with
Loss Lit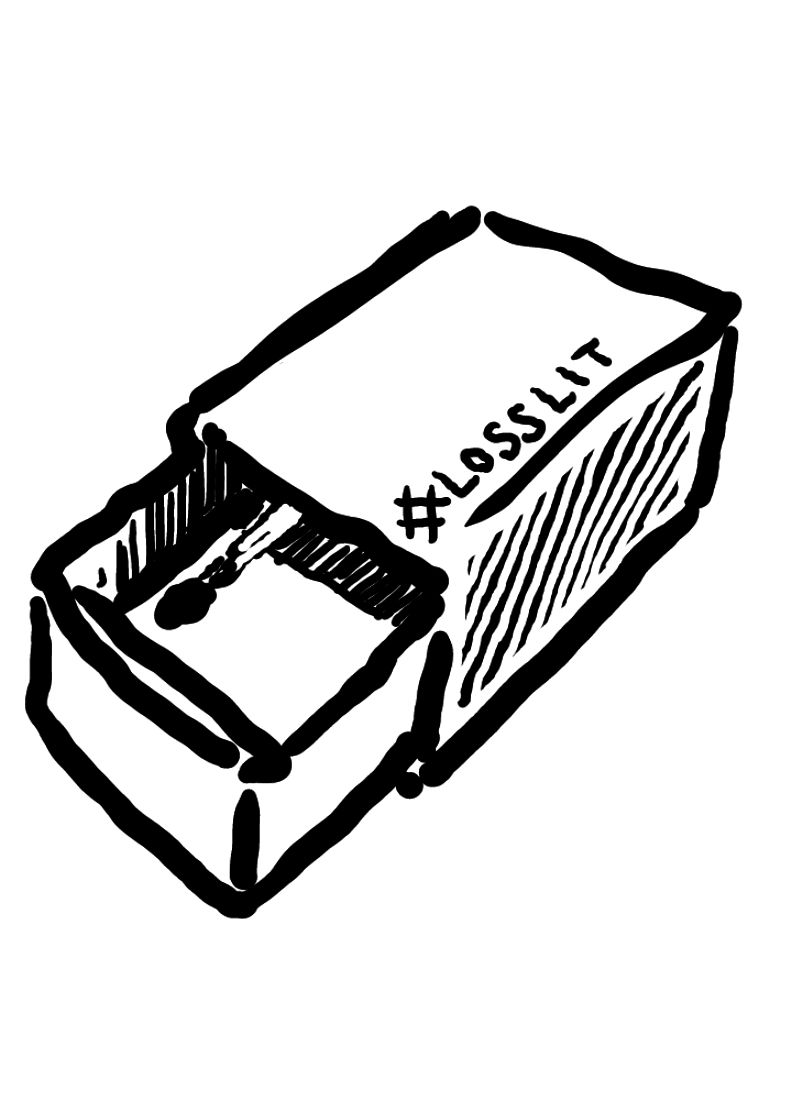 Every first Wednesday of the month, from 9-11pm, the Twitter-sphere lights up with the #LossLit hashtag. Micro-poems and micro-fictions exploring different experiences of loss – from the humorous to the more profound – are shared amongst a Twitter writeclub. #LossLit is the brainchild of Kit Caless and Aki Schilz, launched in 2014 and since then it has accumulated thousands of tweets from across the world, revitalising what we mean by 'loss'. Aliya spoke to Aki and Kit to find out more…
I suppose the first question I have is – why 'loss'? Granted, the alliteration in the hashtag is catchy, but of all the emotions out there, why did you select this particular one?
AS: I'd been thinking about drivers in literature when Kit and I were talking about this initially in 2014 – the big themes and topics around which we cluster 'important' titles. I'd been reading the Anti Canon he'd set up at Influx Press, where he is the co-publisher, which looks to celebrate titles not recognised in traditional canons of literature, and each was important for its contribution to X, Y, or Z. And I thought, I wonder if there's a canon for literature driven by loss… Isn't it, after all, at the heart of so much we read? I tried to see if there was a book list for books that deal with themes of loss but could only find reading lists for coping with bereavement. Incredibly helpful, of course, but they didn't express the plurality of loss which drives love stories, and can be about death, of course, but can also be about memory, landscape, politics, sport, ageing…
KC: Loss is inevitable in anyone's life. As soon as you gain something you will eventually lose it. Apart from a tubby belly, perhaps. But understanding how you feel if you have lost something, someone or some part of you is a difficult process. I think it is intimidating to write openly and genuinely about loss, as it is often very hard to articulate for fear of sliding into cliché, mawkishness or self-indulgence. Certainly, my own writing is fearful of honesty and sentimentality – I have to combat the urge to deprecate everything I write with unfettered emotion. The LossLit writing sessions on Twitter are a great way to test ideas or fragments out in a supportive and comfortable environment. I can be cheesy and get away with it. I can default to cynical and hard but then see someone else's courageous, beautiful honesty on the hashtag and it helps me leap over my emotional barriers. I have always felt that writing was there to help you explore things you may not quite be able to articulate to yourself – loss, and all the moons that orbit it, is one of those things.
The internet, at times, becomes a very difficult space to inhabit. You often hear of people taking online hiatuses and constantly fighting against Twitter trolls. And yet, #LossLit seems to be counteracting that in how it brings people together?
AS: Social media is just one part of the digital experience, and it's become so integrated in our lives in such a short space of time that I suspect we're still grappling with the longer term implications, as we simply don't know yet what it might mean for how we think of ourselves, our interactions with each other and the wider world, our sense of wellness once the self is fractured into avatars, etc. (sometimes I wonder if there's a bit of a Humpty Dumpy effect going on – that for many of us, especially the younger generation, the pervasiveness of digital technologies means we are embedded and then split and stretched across different versions of ourselves on each new platform, and putting those back together into something cohesive is becoming harder and harder). Still, I do think it also brings with it a wealth of opportunity for connectedness. I'm not sure I see #LossLit as counteracting (Kit might have a different response, of course!), certainly it wasn't set up with this in mind and I'm hesitant to make that into a statement – it might, of course, do this incidentally. For me it feels like a way to use the immediacy of tweeting, and the fast-paced scroll of the Twitter feed, combined with the sense of community that a simple hashtag can create (just clicking into it will show you who else is out there sharing their writing, and their experiences – you aren't alone, or tweeting into a void, and we encourage people to interact, like, RT etc.) to provide a safe space and an open brief for people to be creative. By dint of all tweeting to the same theme, the writeclub brings people together to consider the topic from all angles, and just that two-hour period of activity can be incredibly nourishing. We've also heard from a lot of people who tell us they don't tweet themselves, but they do log in to read along, which is interesting.
KC: I disagree with Aki somewhat. I think #LossLit does counteract some of the atomising qualities of social media. I feel that social media is a reflection of the society in which you live, rather than something in and of its own rules. In Britain (and other nations like USA, Australia etc.) we have been living through the effects of free market capitalism / neoliberal social and economic policy. We are more lonely, atomised, fearful and self-interested than we have been in generations, perhaps ever. Our sense of community has been strategically decimated by the influence of consumerism and individualism. This plays out over social media through trolling and hyper-self aggrandisement, aggressive needs to be correct, the desperation to have an immediate opinion on everything, and the desire to be unique. Our society rewards individualism but not individuality. [AS: Yes, this is all absolutely true!] Since social media reflects our society, so shall it reward these things too. It's probably too far fetched to say a small project like #LossLit has any effect, but I see it as a community project. It is connecting across digital lines and pulling people together from all different walks of life, giving them a shelter under which they can connect with each other and find commonalities which are richly rewarding and, as Aki says, nourishing. #LossLit is open to all, so long as there is an understanding that it is a sensitive space, and people are exploring things they might not do in front of strangers in real life. When you have an open, inclusive community, good things will come about.
It's been over three years since #LossLit was launched so this is a bit of a difficult question for you both as I'm sure you've seen so many, but are there any particularly memorable pieces and if so, what is it about them that have made them stand out?
AS: I'm not sure I could answer that in terms of individual tweets, and I also wonder if 'pieces' is a little grand – perhaps the fact I can't recall on demand individual tweets but I can remember particular months that were astonishingly productive or synchronous (just after the election, for instance, and last month in September for reasons that remain mysterious to me) speaks to how powerful it is as a collective endeavour, rather than the showcasing necessarily of individual voices – though of course some are startling, and strike through to something true, and these are gems. Still, we RT everything from the @LossLit account, and that's important to us. No one really showboats, it's impossible with a trending tag for one voice to monopolise the writeclub, and by and large people stick to the guidelines we issue each month which ask contributors to tweet creatively, to tweet original work, i.e. not to link to other things – the whole point is to really be in the moment. When it works best for me is when it's clear that everyone is reading tweets on the hashtag, responding to the ideas, and a beautiful synchronicity starts to happen. Kit and I were particularly moved by tweets from a lovely contributor who said that following a mental health trauma, LossLit felt 'like gaining something' – like a way back in. That was humbling. In terms of the magazine which we host online, some personal favourites include 'Migrant and Vagrants' by Amy Liptrot, 'The Valley of the Infinite' by Rishi Dastidar, 'Yazidi Figs' by Natalia Spencer, 'A Box of Opal Fish' by Sarah Wallis, and 'Clinica Xalapa/Visiting Hours' by Alan Chazaro.
KC: Aki's right, the great thing about #LossLit being as popular as it is, is that no one voice dominates the writing sessions. As it trends regularly each month, new voices discover the hashtag and join in, so it's always fresh. Also, it's really interesting when there's a sense that one session has tapped into some collective feeling or psyche – like when birds dip and dive in unison, sometimes the hashtag can be electrifying and feels like it has a driving force of its own pushing the #LossLit writers in the same directions as each other. I remember one particular session after the Brexit result that was pulsating, and September 2017, as Aki mentioned. The most memorable #LossLit tweet for me was from Faber's Ian Ellard: https://twitter.com/IanKEllard/status/535189374926082049
From our longer form stuff in the magazine my favourite is Linda Mannheim's 'Butterfly McQueen On Broadway'.
AS: Oh, we should also mention that our brilliant Associate Editor Jonny Keyworth compiles some of the writeclub 'highlights' in Storify each month, which you can browse here.
So many contributors have taken part in #LossLit – Salena Godden, Toby Litt, Inua Ellams, Chimene Suleyman amongst them. Are there any writers that you would love to hear from?
AS: Good question! In the early days the @LossLit account was followed by Jenny Diski – I would so have loved to see her tweet her own #LossLit. In the same vein, wouldn't it be fantastic to see tweets from some of the great thinkers? Judith Butler, Rebecca Solnit, Joan Didion?… Steven Pinker might have something interesting to say about language, Robert Macfarlane about landscape. We have had the pleasure of tweets from Salena, Inua, and Chimene, and Vera Chok, but I'd love to see all of the The Good Immigrant crew having a go. And in fact as many voices from as many places as possible. I'm less concerned with celebrity involvement (though we did in fact have Bianca Jagger join in once). Whilst we do get political tweets (I wonder what the party leaders might contribute to #LossLit?…), thankfully it hasn't thus far felt like a hermetically sealed project that only accommodates this or that slant – and that would in any case be mitigated by the fact that we also get tweets about sport, about ageing, about death, about geography, about climate, about memory, about love…
KC: One and only one person: ZZ Packer
Tell me a bit more about the projects that have come about as a result of #LossLit's popularity?
 KC: Other than the long form magazine over at losslit.com, there is a Spanish language version of #LossLit, #LitPerdida which @Elhombredetweed started after about a year of #LossLit. It's amazing to have LossLit in a different language. Sometimes, as English speakers in an Anglophone country it is easy to forget there is a whole series of other worlds on the Internet in other languages. #LitPerdida is a wonderful example of that.
This is all very exciting. Though, I have to ask that despite #LossLit being a digital literature project, could a #LossLit book be on the cards (indie publishers – you heard it here first!)?

AS: Well, we have a magazine for longform pieces which can be found at losslit.com, where all other developments and evolutions of the LossLit project will be posted. We actually heard from someone in publishing who floated the idea of a LossLit book, but I wonder if it would lose something along the way if the text was written on spec, rather than in the moment. Some of the most glorious things happen during the Twitter writeclub and they depend on the spontaneity and community spirit. To pluck some out might work – a showreel of highlights would be nice to capture, but I'm not sure how that would work in terms of multiple authorship copyright, permissions etc… For now it's not looking like a book is on the cards for the Twitter project (that could of course change), but if something else evolves out of it that we could usefully make into a book, we'd be very much up for it!
And finally Aki and Kit, tell us in 140 characters or less…! why writers out there should get involved in #LossLit?
AS: I'm going to leave this to the brilliant Hayley Webster, who articulated it better than I can: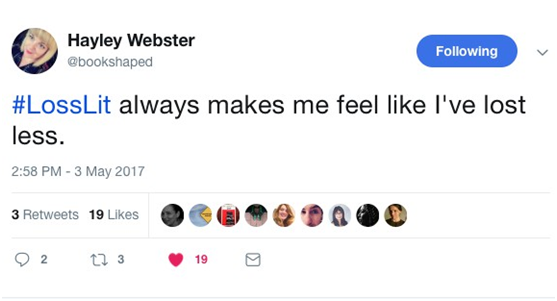 KC: What else you gonna do on a Wednesday night now Arsenal are no longer in the Champions League?
The next #LossLit session is on Wednesday 1 November – join in and get involved!
class="post-10236 post type-post status-publish format-standard post-password-required hentry category-opportunities"Protected: Callout for agent 1-2-1s for writers
from underrepresented backgrounds class="post-10216 post type-post status-publish format-standard has-post-thumbnail hentry category-news-opportunities"Spread the Word is hiring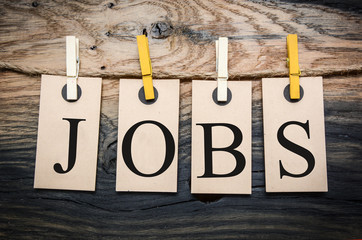 Spread the Word is seeking applications from experienced, creative and enthusiastic individuals for two current vacancies: 
Programme Manager
We are seeking a talented and creative individual to lead on organising, managing and executing our year round programme of workshops and events alongside strategic programmes of activity including the Young People's Laureate programme. This is an exciting and dynamic role focused on opening up opportunities and providing support for London's writers and building wider engagement with writing and reading across London's communities. This is a full time, permanent position.
Communications and Projects Manager 
We are seeking an experienced Communications and Projects Manager to deliver writer and reader engagement projects and lead on our communications strategy. The role includes managing the London Short Story Prize, the national Life Writing Prize and City of Stories programme alongside working with the Project and Communications Assistant to develop and implement effective communications campaigns across the organisation's work and programmes.  This position is for one year (maternity cover) and four days a week.
The deadline for applications for these roles is Friday 3 November at 5pm. Late applications will not be considered.
For more information about the roles, including a job description, person specification and application form, please visit our Work With Us page. 
class="post-10175 post type-post status-publish format-standard has-post-thumbnail hentry category-interview"An interview with
Rishi Dastidar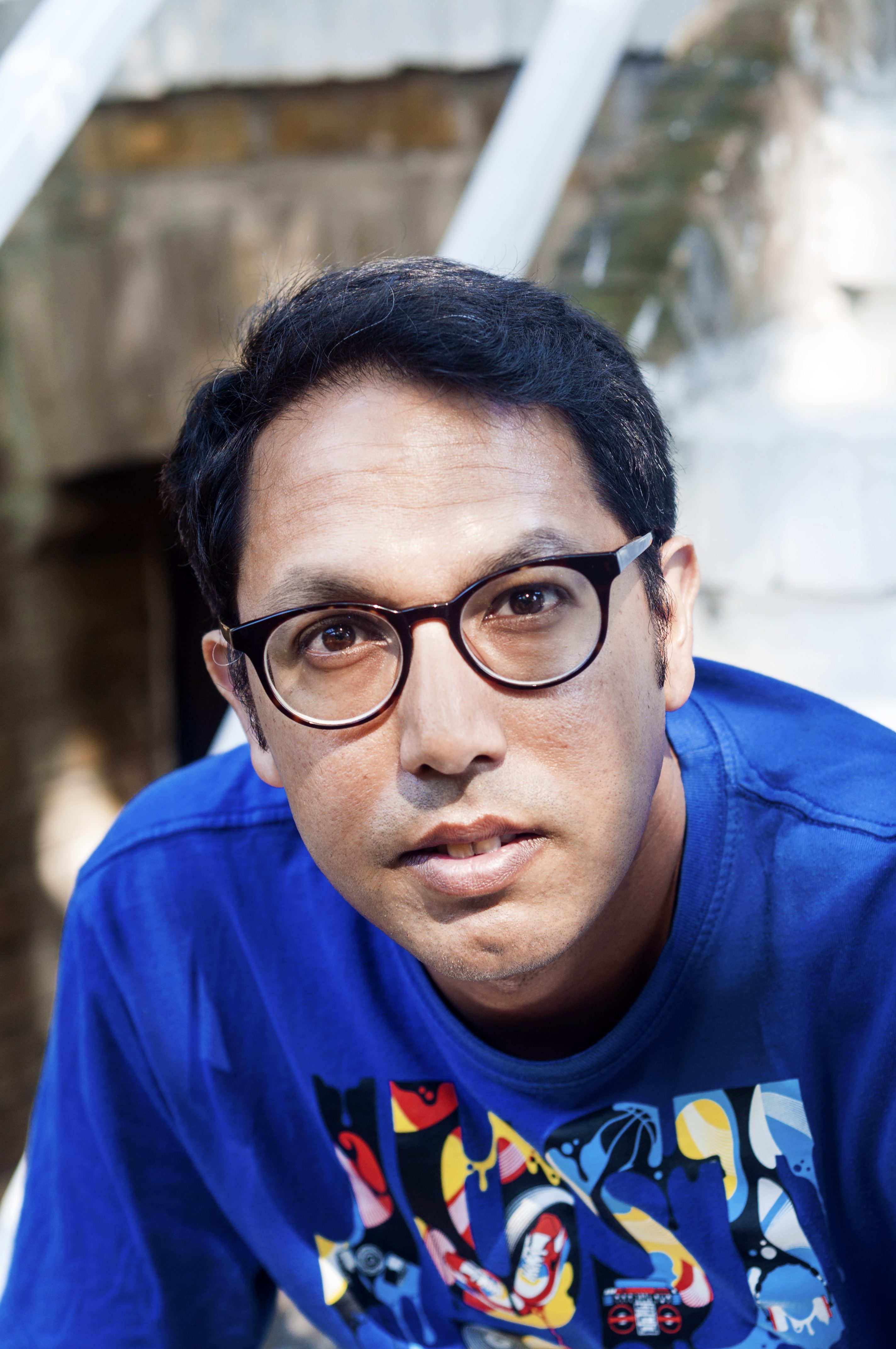 At the helm of the Spread the Word-ship is Rishi Dastidar, Chair, copywriter, brand strategist, published poet and avid social networker. Earlier this year his debut collection Ticker-tape was published by Nine Arches Press. Read on to find out more…
Which poets have been most influential on your own development as a poet?
We all stand on the shoulders – the writing desks? – of those who have written before us, and I am no exception. I would not be doing this at all if I hadn't stumbled across Ashes for Breakfast by Durs Grünbein (in Michael Hofmann's translation, who's also a poet I love). It was through Grünbein that I discovered that something called 'poetry' could be this radically different way of engaging with the world – made out of words but doing something so utterly transformative with them, by-passing rationality, winning arguments through feeling, illuminating sensations I never knew I might even have had.
Second is Daljit Nagra – I've been fortunate enough to be both taught by him and mentored by him, and I don't think I can actually begin to fully articulate the debt I owe to him. I've learned from him how much craft matters, that it's the difference between a poem succeeding or not; continually attacking drafts with a restless enthusiasm; and that you should read with an energy and joy, and leave yourself open to be transported by words, simple words. Plus, I've looked up to him as a pathfinder and guide – that sense of 'if he can do it, I can do it too'. He was the one to first break down a lot of the doors that many of us can now walk through.
Other names? I'll claim there's some Keats and Robert Herrick in what I write, though I suspect others will struggle to see it; I long to record life the way Frank O'Hara did; I wish I might have the moral purpose of James Fenton; I aim and miss to have the deftness, wit and touch of Wendy Cope; I still dream of trying to master rhythm and rhyme like Vikram Seth; and if I can ever get close to anything as good as Maggie Nelson's Bluets I'll die happy.
Can you share the process of one of your poems from idea to publication?
I find my process very difficult to describe, as it can seem to me at least that it varies from piece to piece, commission to commission. But broadly speaking, it's rare that I start with an 'idea' for a poem per se – or if I do, those take a heck of a lot longer to write. That's mainly because, I recognise now, that I'm very much driven by language first. What tends to happen is that I'll come up with, get snagged and caught by a phrase, maybe when walking around, scribbling something at work, even the shower. I'll store that away, and then at some point come back to it, and start exploring, pushing – what works with it, what else should follow, what does it suggest? And it's through that that exploration that the idea of the poem starts to reveal itself to me. Sometimes this can take ages; other times it needs a further stimulus – an photograph, something someone says that I overhear, or in a message to me – that triggers the movement towards the first draft. The best moments are of course when this process of playing with language happens at what feels like warp speed, and half an hour later you have something that looks like a viable first draft.
And then the real work begins: re-drafting four five six seven times (I am a handwriter), gradually whittling the poem away, putting it into a shape, seeing how and where the lines need to balance – and saying it out loud too (a poem needs to work in the air as much as it does on the page; reading things out is still the best way of checking how and where your lines need to breathe, as you need to breathe). Most often I'll then put this away, for (depending on whether it's a commission or not) a day, a week, six months. And then when I look at it again, hopefully what jumps out at me is what needs to change – more likely what needs to be taken out: a verb, a stanza, whatever. What I'm really trying to keep an eye on is – does the poem still have a lot of energy within it? I worry that too much drafting can kill a thing stone dead, and my voice needs a lot of energy to achieve its effects.
And if it's not a commission, it's only at that point that I start thinking about sending the poem out. There's a bit of plotting involved, about where it might fit well, are there magazines I'm enjoying reading right now that I think might be a good home for it… but that is all so much in the lap of the gods that I don't worry about it too much. I wish I was more systematic about sending, but ultimately I write so much for myself that I don't get too crushed by rejections any more.
You're published by the prolific and excellent Nine Arches Press. How did this come about?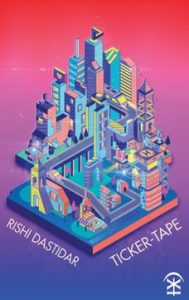 A couple of years ago, I sent a few poems in to Under The Radar, the excellent magazine that Nine Arches also puts out. Jane Commane, the driving force behind both that and the press, took a couple and in her lovely note back to me said, "When you're ready, I'd love to offer you some mentoring on some poems." This arrived at roughly the same time as I felt that I had enough poems for a collection; so I pulled a rough first manuscript together, and sent them to Jane, saying it'd be great to get her view on these. I didn't hear anything for about 3, 4 months, and then I got a message back – "The offer of mentoring is still there, but can I have the book too?" It took me all of about 30 seconds to reply in the affirmative. Of course there's a little coda to the tale, in that Jane told me recently that she had been expecting only about 15 poems rather than 60…! Now, I'm not saying be bumptious and over-interpret a brief but… *exaggerated wink*.
How does social media help and hinder your poetic voice?
Well, regular readers will know that I am, how shall we say, annoyingly prolific over on the twitter dot com and Facebook too… I don't actually think of the time spent on either site as places where there's been any help or hindrance to my poetic voice per se. What both places have been good for is a) 'meeting' other poets (Facebook in particular can feel like the poetic bush telegraph, as people share news, what they're writing, beefs they might have – I love the sense of community overall) and b) trying things out which might not actually be things when I start them but ultimately end up being so. Two cases in point: 1) a few years ago, me and graphic designer friend of mine took nearly all of my Facebook updates until then, turned them into postcards and put them on as an exhibition 2) I've been testing out on Twitter some aphorisms, loosely inspired by Martin Luther's 95 Theses. That really isn't something I'd have even thought about trying to do if it wasn't for both the constraint and the throwawayness feel of Twitter – it encourages risk-taking, in me at least.
Oh, and using things like #hashtags in poems also – I think that's useful, if for no other reason than to drawn attention to the way we're all using language right now. And if compression, and threading and captioning and whatever else is what we're up to, I'd like some of that to leak into my lyric style.
Your collection features a great many influences, from many popular culture references to cities. What are the three biggest influences in Ticker-tape, that without, your collection simply wouldn't exist as it is?
Apart from the poets named above? Briefly: 1) various strands and types of popular music from between 1991-2008 – there's a lot of writing about, and writing through pop music, and not just lyrically, but attempts to try and capture sonic effects in text too (the book has its own playlist on Spotify, by the way); 2) an idea of and about California, a place I've only been to once, and even then that was only a layover at LAX airport – there's something about how it embodies a myth of how the future will be – a place where everyone's future is made – that underpins a lot of the poems; and 3) my undergraduate degree in history, but replayed sideways, slant – it almost feels like I'm trying to point people's attention to different ways of looking at and reading certain events, to look at some of the stories beneath the stories, as it were.
How does your work in copy writing and advertising feed into your poetry?
I did a talk about this recently, at the excellent Copy Cabana conference. Long story short, there's lots of different ways that one bleeds into the other. I've found advertising, marketing and design, and their roles in service of a particular style of capitalism, interesting topics to explore poetically, so in Ticker-tape are poems inspired by particular advertising campaigns and figures from this world, such as David Ogilvy, founder of the famous ad agency. In the other direction, poetry has helped me become bolder in some of my work for clients – particularly around verb choices: it's amazing how using an unexpected verb in a sales or marketing context suddenly makes things a bit more noticeable; useful when you consider the amount of stuff out there that you're fighting to be heard against.
Tell us a little about your role as Chair of Spread the Word? 
Well, I first fell into the embrace of Spread the Word thanks to The Complete Works 2, but only got a small sense of what we as an organisation do during that. It was after that programme was done, in 2015, that someone suggested that I might be a useful person to join the board of trustees, to represent the artist's voice in discussions. And it was really lovely through that to discover the passion that everyone has, in the team and on the board, for what we do – and frankly the ridiculously disproportionate impact that we as an organisation make on the careers of writers in London.
I stepped up to become chair of the board in December 2016, and my main role now is basically to keep an eye on things – help Ruth, the director, implement her vision and strategy for reaching more people to persuade them that writing is a potential career for them; finding the talented writers we know are out there and getting them the help they need to develop their careers; campaigning to bring more diverse voices into the writing industry, at all levels, in every part of it; and making sure that we have the money to do it. (Shameless appeal – if you're a rich donor or company who wants to help talented voices reach the audiences they should, hit me up.)
I'm very conscious of the fact that we've been trusted with this precious organisation that has been around for 21 years, and I hope that while I'm around we continue to survive and indeed thrive, and bring more writers the readership they deserve.
And lastly, Rishi – what's next for your poetry?
I don't have a burning desire to throw away my style, but I find myself more and more wanting to throw more prose fragments into what I do – I find more and more it's the way I both best experience the world, and can then articulate that experience. There are lots of ideas for what be a putative book 2 bubbling away: I need to knuckle down and commit to one, and get the first draft done. Because once that's there, then you have something to work with. So if you see me on social media, remind me to get on with it!
You can buy Rishi's debut collection of poetry 'Ticker-tape' at all good bookstores near you! 
class="post-10128 post type-post status-publish format-standard has-post-thumbnail hentry category-blogs"Farhana Shaikh talks to us about
'The Asian Writer Festival'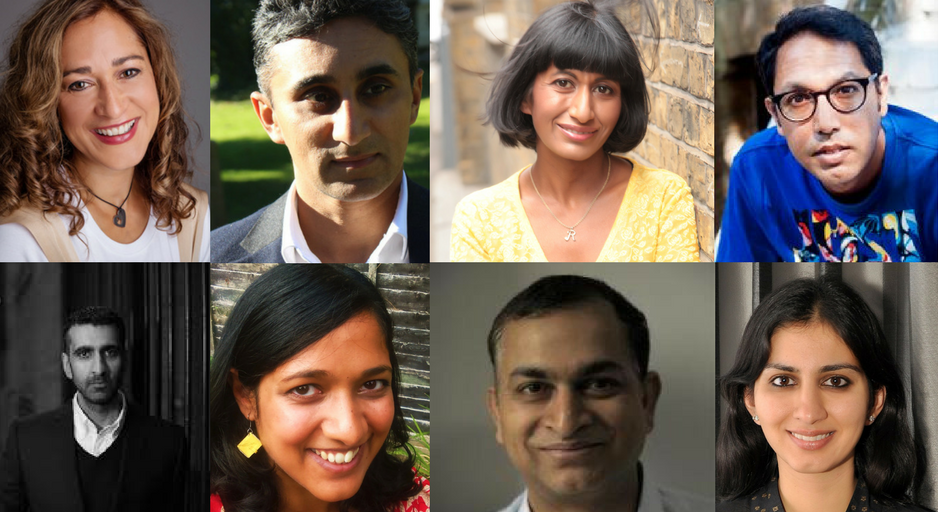 The Asian Writer Festival is on 21 October at the Royal Asiatic Society in London. This year marks its tenth birthday and the festival will showcase the live contents of The Asian Writer's website in a live format. But how did it all begin and who is it for? Founder and editor of The Asian Writer, Farhana Shaikh told us more…
My love for books started from a young age, and I always knew I wanted to be a writer. Publishing was my chance to work with books and earn a living and so I went off to study Publishing with English at university. I wrote while starting a family, but I was desperate to read about the experiences of writers who looked like me, and when I didn't find them in the mainstream I set up The Asian Writer.
After three years I realised that so many writers who were contacting me felt invisible, and that they had no chance of getting published. I had the publishing background and confidence to dip my toe in the water so I set-up small press, Dahlia Publishing to publish regional and diverse writing.
Small press publishing is tough because you're always conscious of the fact that there's so much you can do, but that there's not enough time or money to make everything you want happen. I've learnt to work in small, quiet ways, with the aim of making a real difference to the writers I choose to work with.
One of these ways is through The Asian Writer Short Story Prize which recognises the best emerging writers and publishes their work in an anthology. For many writers it's their first experience of being acknowledged for their writing talent. Having your work taken seriously by an editor can be a massive confidence boost, and it hasn't surprised me that writers shortlisted for our prize have gone on to do wonderful things.
This year, I was lucky enough to attend Mahsuda Snaith's book launch, and felt a burst of pride as she stood and signed copies of her book in our local Waterstones. I couldn't help but reminisce the first time I had read her work when she submitted it to our inaugural competition. I recently discovered through a piece in Mslexia, that Snaith submitted to over 300 competitions previously.
The Asian Writer continues to work and publish new and emerging voices and I'm sure many of them will go on to achieve mainstream success. A recent addition to our online platform has been the development of a free online course, which is a sort of 'no-excuses' chance to kick-start a writing career. I didn't know what to expect when I set up the course, but the feedback has been overwhelmingly positive. Some have claimed it's been life-changing which always takes me back and keeps me motivated.
Spread the Word's Writing the Future report (2015) was damning and highlighted the lack of diversity in the publishing industry but since then very little has changed. For all the talk and activism around trying to change things it's depressing and exhausting to realise that little action has been taken. Last year, Robyn Travis was identified by the Guardian as the sole black male debut novelist published in 2016. That's a terrifying statistic and reflects how far behind the industry is.
It's not all grim news however. The Bookseller reports today (29 September) that submissions from Black and Asian Minority Ethnic writers are on the up. This doesn't surprise me. As someone who works closely with up and coming Asian writers, I know the talent is out there. I'm one of those lucky people who gets the chance to see work in its early development, and discover a new voice. This latest news is very much welcome and definitely a step in the right direction. Now we need publishers to be prepared to take risk on these new talents.
There's lots that needs to happen before Asian writers are given the much needed recognition they deserve. But ultimately, writers must focus on the stories they wish to tell, and allow themselves the time and headspace to write them. The Asian Writer Festival which is a culmination of ten years work will celebrate their voices, honour their experiences as well as give new writers an opportunity to find support and inspiration within a knowledgeable community.
---
Be a part of it – book your ticket and view the full festival programme here. You can find out more about what the Asian Writer does here!
class="post-9678 post type-post status-publish format-standard has-post-thumbnail hentry category-news category-news-opportunities"City of Stories
competition winners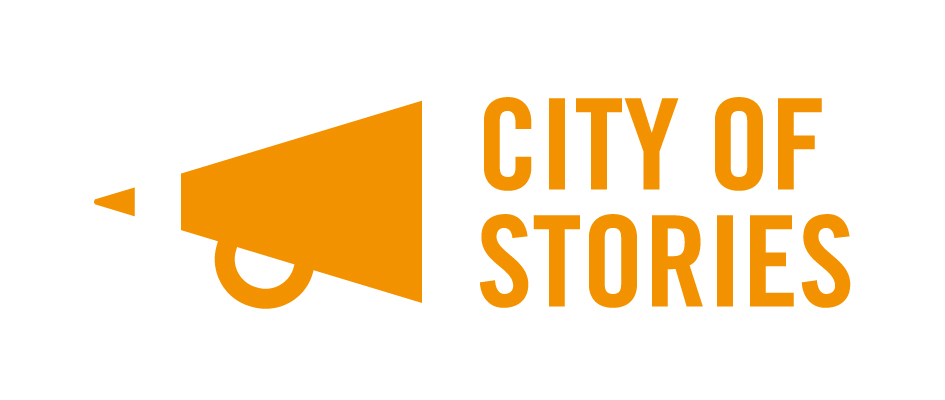 Spread the Word is pleased to announce the winners and highly commended writers of the City of Stories competition. In June, twenty library services across London welcomed over 450 aspiring writers to free creative writing workshops, led by a team of fantastic, established writers as part of the City of Stories.
Workshop participants were encouraged to enter the City of Stories competition for 500 word stories, submitted anonymously. We were inundated with entries from writers across the capital, and our City of Stories judges Bidisha, Irenosen Okojie and Courttia Newland had the difficult task of whittling the entrants down to the winning and highly commended stories.
For each borough, one winner and up to three highly commended stories were chosen by the judges.
Spread the Word is pleased to share the names of the winning and highly commended writers for each borough, with a bio of the writers who created them. The results are showcased in geographical order, starting in North London and working clockwise through the city. All the stories will be published in the City of Stories booklet, which will be published on November 1. Limited numbers of the anthologies will be available for free for participants at the City of Stories November events which are for adults and free to attend, and the anthology will also be available to purchase from the Spread the Word website from 1 November 2017. The November events will feature writing workshops and readings from the winning and highly commended writers and an opportunity for other event participants to read their work too.
---
North London
---
Brent
Winner: Elizabeth Uter: Water
Elizabeth Uter has taught poetry workshops for Farrago Poetry and Kensington & Chelsea Library Services. Performance Poet at UK Slams & Festivals. Two short plays commissioned by The Actors' Centre & Barking & Dagenham Library Services. Published: SouthWestFest Magazine & Barking & Dagenham Poetry Anthology 2016.
Highly Commended: Kristel Tracey: The Man Who Wanted To Be A Tree
Queen Nefertiti in a past life. Reborn in Luton as a pleb. Reinvented as a too-much-to-say-for-herself Londoner and aspiring writer.
---
Camden 
Winner: Sinead Beverland: Night Tube
Passionate about storytelling, I'm a writer and Film graduate living in South London. I blog about new discoveries, am penning a collection of short stories and my first feature script is currently in development.
Highly Commended: Charlotte Forfieh: Earbuds

Charlotte Forfieh lives in a Folkestone. She writes slipstream-y short stories and screenplays – if it's a bit out there she's probably into it. She is currently studying an MA in creative writing at Birkbeck, University of London as a Kit de Waal Scholar.
Highly Commended: Kim Horrocks: Ab Alto (From Above)
A single female northerner, with two babes in arms, who scurried to London in the 80's to escape the rest of her life being held back by old fashioned sexist values. Believes the Arts are the only gateway to the truth of the human condition and the liberation from oppression. Loves dogs more than humans. Has many flaws. Cheeky.
---
Islington
Winner: Liam Hogan: The Bridge
Liam Hogan's twisted fantasy collection, 'Happy Ending Not Guaranteed', is published by Arachne Press. His award-winning story, 'Ana', appears in Best of British Science Fiction 2016. He's often found on stage hosting Liars' League. Find out more at http://happyendingnotguaranteed.blogspot.co.uk/
Highly Commended: Clare Palmer: Grief
Clare Palmer has been writing short stories for five years, and was published for the first time last December. As a family carer, much of her time is spent in learning disability training and activism. She lives in Islington.
Highly Commended: Pam Williams: Soul Talking
I'm a fifty-something Londoner of Grenadian heritage; a former fashion journalist/stylist – now a trainee teacher. Creative writing was my secret love but I'm finally sharing my stories and performing my poetry and dream of touching people with my words.
Highly Commended: Andres Ordorica: He Was Brixton Blue

Andrés is a graduate of The Royal Central School of Speech & Drama. He is the 2016 Winner of the Bloomsbury Festival's Short Story Slam. He is passionate about sharing stories that reflect his world: queer, brown, beautiful and unapologetic.
---
East London
---
Hackney
Winner: Danielle Higgins: Wise Owl! Eyes Like A Hawk
Danielle Higgins is a local artist and lecturer who finds inspiration from the vibrant plentitude of birdlife, nature and communities within the Springfield and River Lea areas of Hackney.  Danielle graduated with an MA in the history of art in 2013, and since then has creatively indulged in building a portfolio of illustrations accompanied by short stories that explore the theme of anthropomorphism. www.daniellehiggins.co.uk
Highly Commended: Anna Latimer: The Crow
I discovered my love of writing late after a career as an artist, photographer and teacher. I have been writing for about five years and am currently working on a novel.
Photo of Anna by Bjanka Kadic
Highly Commended: Jon Fortgang: Tommy's Snake Tattoo
Jon is published by Galley Beggar Press and has been a winner/finalist in prizes run by Writers & Artists, BritWriters and more. After a decade as a journalist, he now works in his local library where he helps run a writer's group. A novel is under construction.
---
Waltham Forest 
Winner: Ruth Goldsmith: Watch and Wait
Ruth writes short stories when she's trying to find a constructive way of avoiding her work in progress. While she loves creating fiction, she finds it really, really difficult to write her own author bio.
Highly Commended: Lauren Miller: Marseille Eats Toast for Dinner

Lauren Miller performs her poetry and fiction regularly in London, and recently studied a masters in creative Writing at Birkbeck. Her work has been shortlisted for the Bridport Prize and Fish Poetry Prize, and in 2016 her short story "Warm Feeling" was published in the anthology Mechanics Institute Review 13.
Highly Commended: Katherine Davey: Warrior of the No. 68 
I'm reader, a writer, and – for money! – an editor. I belong to the very wonderful writing group, Free Lunch, and along with words, I love people (some in particular), art, trees and birds.
---
Newham
Winner: Josephine Phillips: The Death of Old Raffy

Born and bred in Canning Town.  Have always worked.  Am a committed and active member of WASPI.  Enjoy reading, writing (one of the Rathbone Writers), local history, lots of walking and zumba/dance.  Very opinionated, always have something to say.
Highly Commended: Julie Browne: The Watcher

I am 66, semi-retired.  I live alone very happily with my cat.  I have many hobbies including knitting, crochet, sewing, studying Ancient Greek and growing tomatoes and chillis on my window sills. I love live theatre – fringe rather than the West End! I used to write when i was young, but life overtook me, so I am coming back to it afresh. I have loved being part of Rathbone writers and hope to continue.
Highly Commended: Saundra Daniel: Devil's in the Detail
From my earliest memory, I have been surrounded by books, and since primary school, story – regardless of format – has been one my biggest writing influencers.  I'm indebted to my parents who constantly encouraged creativity, open mindedness, and perseverance.
---
Redbridge


Winner: Anna James: Acropolypse
Anna James lives in the borough of Redbridge, where she enjoys helping children to embrace their creativity and gain confidence as writers. She has studied Creative Writing at the University of East Anglia and loves to write about London.
Highly Commended: Harvinell Tatton: Britain Lost and Found
Harvinell is a children's librarian with a passion for storytelling and writing. Married with two sons, she believes her faith enables her to enjoy life and help others to do the same, by taking them on a literary adventure.
Highly Commended: Claire Baker: Living
Since childhood I have loved creating stories that allow you to experience the joy and mystery of another world or another person's life.   I belong to a writer's group where I regularly write short stories and poems.
---
Barking and Dagenham
Winner: Victoria Taylor: I Can't Look
I am 46 and married with three children. I volunteer at my local library and attend a weekly writing group. I have written a book which I hope to publish soon and have another two in the planning stage. www.victoriataylorauthor.com
Highly Commended: Clare Vasiljevic: Timings in a City 
Clare Vasiljevic is a lover of words whether reading, writing, or eavesdropping on strangers conversations. Clare is  working for a women's charity, raising her wildly energetic toddler and snatching moments in  between on the bus and after midnight to write her second novel.
Highly Commended: Sharon Outten: Harry 
There's not a lot to say about me really apart from my hobby is writing short stories.  I have lived in the Borough of Barking and Dagenham since 1999 and really like living in this area very much and like to go to my creative writing group and attend creative writing events to get ideas to help me with my story writing.
---
South London
---
Bexley
Winner: Janet Poaros: One For Sorrow
Born in Tunbridge Wells: lived in Kent, Dorset and then Cyprus with my late husband. 3 children. 7 grandchildren Taught ceramics in Cyprus & U.K. I enjoy designing/creating stories, gardens, recipes, artworks and ceramics: love reading, dancing, theatre, traveling.
Highly Commended: Mary Jupp: Standing Up
Studied creative writing with OU towards Humanities degree, then switched to Open College of The Arts to complete degree in CW.  I write in a variety of genres and voices. This is my first published story and I'm delighted!
Highly Commended: Tony Clelford: On The Shelf

 Tony Clelford is finishing his novel about identity theft and media manipulation in a time of financial meltdown – set in 1720.
Highly Commended: Lorna McCook: Man's Best Friend
Retired schoolteacher. Mother and grandmother with a keen interest in arts and crafts. Definite animal lover.
---
Greenwich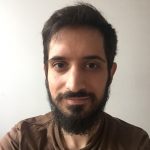 Winner: Aris Tsontzos: That Killer, Anxiety

Aris Tsontzos is a database manager from London. He is an English graduate, a keen volunteer and a fan of talking about things and writing things down. He has always had a soft spot for stories.
Highly Commended: Tom O'Brien: Knife
Tom writes short stories and flash fiction. He has been published in the Uncommon Lands, Blood & Bourbon. DEFY! and Blink Ink print anthologies and many places online.
Highly Commended: Han Smith: The bear that ruined the wedding / Like the very gods in my sight
I am a writer, a reader, a teacher and a learner, currently quite interested in islands, tides and gender.
---
Lewisham 
Winner: Aaron Cox: Herd & Splinter

Aaron grew up in Sydney and has an MA in Creative Writing. His short stories have received commendations at the London Short Story Prize (2016), BBC Radio 4's Opening Lines and US journal Glimmer Train. He lives in London with his wife and two children.
Highly Commended: Yovanka Paquete Perdigao: Crying Cobalt Blue
Yovanka Paquete Perdigao is a Bissau-Guinean writer, editor and translator. Her poetry has been published in Brittle Paper, her translations in Jalada and her writing in the Guardian, English Pen and AFREADA.
Highly Commended: Simon Higgs: Daredevil

Professional gin drinker and library guy, but never at the same time. Wrote a novel three years ago and has been editing it ever since.
Highly Commended: Anita Goveas: Some Family Recipes Are Not Written Down
Anita Goveas  is British-Asian, based in London, and fuelled by strong coffee and paneer jalfrezi. She was published in the 2016 London Short Story Prize anthology.
---
Croydon
Winner: Vicky Richards: Seer, Unseen

Vicky Richards moved to London two years ago from Shropshire. By day she edits children's non-fiction, and in her spare time she pretends to work on a historical fantasy novel.
Highly Commended: Lucinda Offer: Washed Up
Lucinda Offer is a keen amateur photographer and wildlife observer who can often be found exploring parks and anywhere with water. She is involved with community garden projects and a mental health charity in Croydon, where she lives.
Highly Commended: Lynne Couzins: Alice

It has been fifty years since I last entered a writing competition.  The first was run by Jackanory when I was a child,  I was disappointed that my story didn't win anything. This time I am happy!
---
Merton
Winner: Oksana Wenger: A New and Better World
While trying to write a novel I realised I needed to translate my father's memoirs (into English), which I'm now hoping to publish. Concurrently I can't resist writing short stories but this is the first time I've actually won anything.
Highly Commended: Sophie Ronald: A Bench, A Scar
Sophie grew up in Surrey and moved to London after graduating from Nottingham University almost a decade ago. She now works at a media agency, and in her spare time enjoys music, writing, art and films.
Highly Commended: Joanne Gale: Flat 
Jo is an actor. She has written and solo-published two children's picture books The Rare Monkey with the Colourful Bottom and The Rare Monkey, Can't, Couldn't, Can!
---
Kingston-upon-Thames
Winner: Susan Hodgetts: My City
Susan Hodgetts is an actor and playwright with a Masters' Degree in Writing for Performance. She has had plays produced at the Network Theatre and RADA.
Highly Commended: Robert McCann: Guardian Angels
Robert McCann works in aviation and enjoys running, swimming, writing, reading and fine art. He lives in South West London.
Highly Commended: Roger Dean: Silence Please 
I'm 62 years old, I used to work as a finance officer for Kingston Council until I took the option of early retirement in April 2015. I have always enjoyed writing stories, mainly short stories but have completed some longer ones, over 400 pages. This will be the first time I will have anything in print so I'm honoured and delighted.   
---
Wandsworth



Winner: David Bottomley: Midday Dave

David is Literary Manager of the Jack Studio Theatre, a playwright, poet and creative writing tutor. He has had plays produced in London, Edinburgh and America. Originally from Yorkshire, he has been resident documenting the landscape and characters of London for nineteen years.
Highly Commended: Farhana Khalique: On the Bridge
Farhana Khalique is a teacher, voiceover and writer. She has been teaching English for over ten years, is often heard on TV as an announcer for Channel 4, and her stories have appeared in Carillon and The Asian Writer magazines.
Highly Commended: Sandra Wareham: Ghosts of Brixton
 I have attended various creative writing workshops/courses (mainly within Lambeth). I enjoy writing about first generation West Indians and second generation Black British. I enjoy reading and World Cinema.
---
West London 
---
Ealing 
Winner: Jude McGowan: We Have More in Common Than Divides Us

77 year old widow – 2 girls (Kate died in 1980). Worked in publishing / with children in care / older people and now retired. A humanities degree in 1988. Supported a very disabled husband for 10 years and now am getting my life back together.
Highly Commended: Rashpal Bagal: Responsibility
Rashpal Bagal believes that the world is full of amazing stories. On the tube to work or watching the world while sipping coffee, tales are created in front of us. He wants to write many more of these stories.
---
Hammersmith & Fulham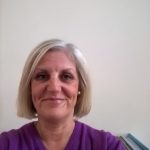 Winner: Elaine Lowe: Ritual

Elaine Lowe is a Bookseller at Pocketshop Hammersmith. Ritual is her first credited piece of work. She is an avid reader and her passion is travel whenever possible.
Highly Commended: Linda Mundy: The Streets of London

Linda lives in West London and is married with two grown up children.  She started to write short stories this year, and was delighted that this piece was Highly Commended.  Her hobbies include reading, swimming and photography.
Highly Commended: John Lewis: My Story
I am 51 years old and I live in Shepherds Bush.  I have self published a novel called 'The British Alien' on Amazon and I am hoping to write a follow up to it.   
---
Kensington and Chelsea
Winner: Sara Hafeez: Candy
I'm a librarian from South London. Always observing, learning, and writing.
Highly Commended: Elisabeth Guss: Eau de Chat
I've worked in publishing in the US, UK and France as a freelance editor. Also in films in this country as a researcher/story editor.  My education was in the US and I did graduate work in French at Stanford University.  I moved to the UK  in the sixties and have dual  nationality.  I was a single parent and my son is an artist concerned with human rights.  My writing is unfinished, unedited and unpublished.
Highly Commended: Alison Catchpole: There Be Dragons 
Alison arrived in London after reading Experimental Psychology at Oxford.  Her subsequent teaching career has included state and independent schools in London and five years in Brussels.  She has an MPhil in screenwriting and divides her time between W11 and Somerset.
---
Westminster
Winner: Elizabeth Shoda: The Day Mum Won The Lottery

Elizabeth Shoda currently works for a cancer charity but dreams to be a full-time author. She is currently writing a Christian fiction novel she intends to finish by the end of the year.
Highly Commended: Yvonne Bowden: Brioche
Born in London but have lived in France for many years. I have done all sorts of jobs since leaving school at 16. I have always loved writing. Love art. Love travelling
Highly Commended: Tamara Galloway: The Meeting
Tamara Galloway was born, brought up and still lives in Orpington. She enjoys words, music and science. She sees things through other creatures' eyes, becoming vegetarian at six, when she connected animals in fields and what was on her plate.
---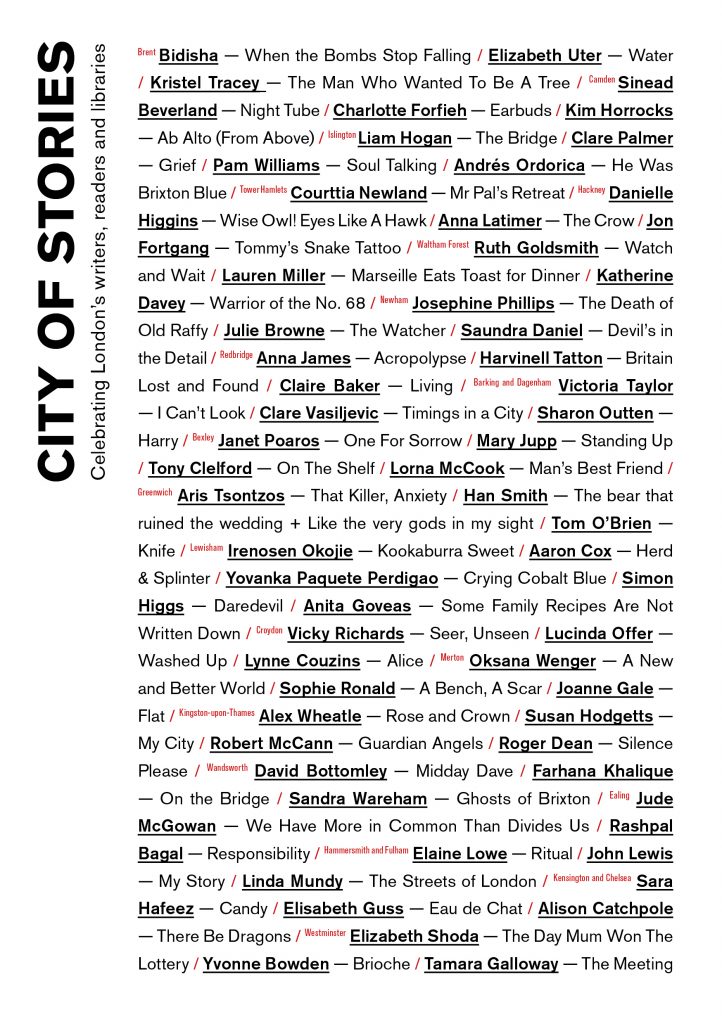 City of Stories is managed by Spread the Word in partnership with the Association of London Chief Librarians, and funded by Arts Council England. The City of Stories anthology will be published in November 2017, and be available for free for City of Stories event attendees in November, to borrow from the twenty participating library services and to buy from the Spread the Word website from 1 November 2017.