class="post-16609 post type-post status-publish format-standard has-post-thumbnail hentry category-blogs"Aki Schilz on Tough Loving Care:
The Real Value of Professional Feedback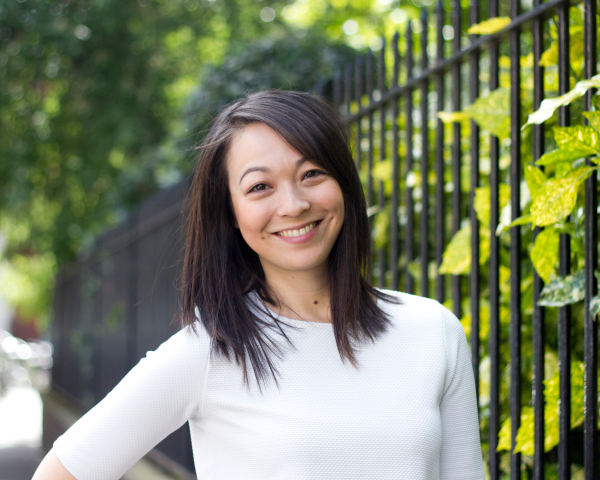 The Free Reads Scheme is a fantastic initiative run by The Literary Consultancy, funded by Arts Council England and supported by partners across the UK, for talented, low-income writers to get professional feedback on their work. In this blog, TLC's director, Aki Schilz writes about the incredible impact the scheme has had on writers and the value of getting professional feedback…
"I think at some level I thought 'that novel is finished and it is ready to send out and I will start the next one'- and I got my TLC manuscript assessment… I remember being utterly devastated when I read it… Of course there were positive things – I would not be a published novelist now if there had not been, but mainly it was about the stuff that was wrong with it. And then a few weeks later you sit down quietly and read it and go 'Okay, fair enough, very sensible… I went absolutely back to the drawing board and did what they said and took it all onboard."
'The above is taken from a transcript of one of a series of anonymised interviews, commissioned by TLC and conducted by Audience Agency, to look into the impact of our core manuscript assessment service. We have been offering manuscript assessment commercially since 1996, and since 2001 on a bursaried basis to low-income and marginalised writers through the ACE-funded Free Reads Scheme.  So why have I chosen a statement recording how devastated a writer was to have received feedback, as a way of pointing out how impactful it is? Why not pick out a glowing testimonial: 'a masterclass', 'transformative', 'worth every penny', 'I would not have secured an agent without TLC' – all of these are real things our writers have said, and many are thrilled with the feedback given. But there's something about the quotation above that really resonates with me, that goes right back to our founding principles. We were set up, and still operate, not to promise a golden ticket to a publishing deal (be very wary of anyone trying to sell you one, it's likely snake oil), but to help writers get a better sense of themselves. To empower them to become better critical editors of their own work, and thereby become better writers.
Along the way, writers who have had editorial intervention from us have gone on, yes, to be published (upwards of 300 so far, in fact), recommended by Oprah, made into films, and selling hundreds of thousands of copies. But they've also gone on to publish with brilliant indie presses, and to self-publish, and all sorts else, with just as much satisfaction. They've gone on to secure funding for other writing, to enrol on writing MAs having discovered a passion for writing, to re-write work submitted to us, and to write entirely new work. To me, these are all valid and exciting outcomes.
I've been thinking a lot about how we define creative success lately (and have written a short blog about this here). I believe there is a real and deep-seated need for advice that cuts through the noise, that saves a writer from longterm heart-ache, by offering them, right here and now, a view on their work that helps them shift their perspective. That helps them understand what needs fixing, and how to fix it. That's exactly what a TLC manuscript assessment provides, and you can hear directly from writers who have benefited here.
It will always require a leap of faith by the writer to send work in for feedback, and will always feel, at some level, exposing. But it can also be a joyful, liberating thing. It can lead, suddenly, to that 'light bulb moment' as described by so many of our writers over the years. Only last week, a writer said to me at an event that without TLC he would never have had the confidence to apply to the writing scheme on which he had just been offered a scholarship. That same writer has just had two stories accepted for publication (I did a little joyful dance when I heard this). He credits TLC with that. We didn't edit either of those stories, in fact, so this is a kindness not a truth. But the report he received from us gave him the tools and, vitally, the confidence. We took him seriously as a writer. And now, he believes he is one.
This is critical. Being seen. Being heard. Being critically engaged with, in a professional context. For those facing barriers, having had rejections, without access to professional development for reasons of finance, geography, or mental or physical health, or simply having been writing into a void for a long time, this can be fortifying. Even life-changing. It says: I hear you. I am taking you seriously. You can do this.
At TLC, we often joke that the acronym for our company was accidental; really what we dole out is Tough Loving Care. But it is in fact just this – Loving. Recently I read the quotation 'Listening is a primitive act of love'. There is something about the art of listening, really listening, that is primal. But that kind of true listening, on a deep level, is also the most helpful for a creative practitioner buffeted by capricious trends, an overwhelm of information, and a bafflingly complex publishing infrastructure whose gates seem stubbornly closed to the un-initiated.
We try to strip that back.
It's about you, and your writing. It's about understanding why you write and the context into which you are writing. It must always be about this.
On the phone to one of our regional literature partners last week, the project manager and I were looking at submissions for this year's Free Reads. Some of the writers from our last period (2015-18) had been invited to re-submit. Many declined, on the grounds that they felt they had moved on. They had gone on to secure more funding for themselves, been hired for lecturing gigs, found the confidence to tour their dramatic work, and had, all of them, kept writing. What a fantastic result, I thought. And this is what we will continue to do. For as long as we believe what we do is valuable. The impact is long lasting, and the writing goes on far beyond us. And that is truly priceless.'
We're currently open for applications from London-based writers for the The Free Reads Scheme 2018-2019 submission period. Find out how to apply here. D/L 30 November. 
class="post-16454 post type-post status-publish format-standard has-post-thumbnail hentry category-gallery tag-barking-and-dagenham tag-be-my-next-inspiration tag-brent tag-bromley tag-creativity tag-kingston tag-libraries tag-momtaza-mehri tag-open-mic tag-performances tag-poetry tag-redbridge tag-sutton tag-the-poetry-takeaway-van tag-tour tag-voices tag-workshops tag-writing tag-young-people tag-young-peoples-laureate-for-london"Young People's Laureate for London Tour
17-22 October 2018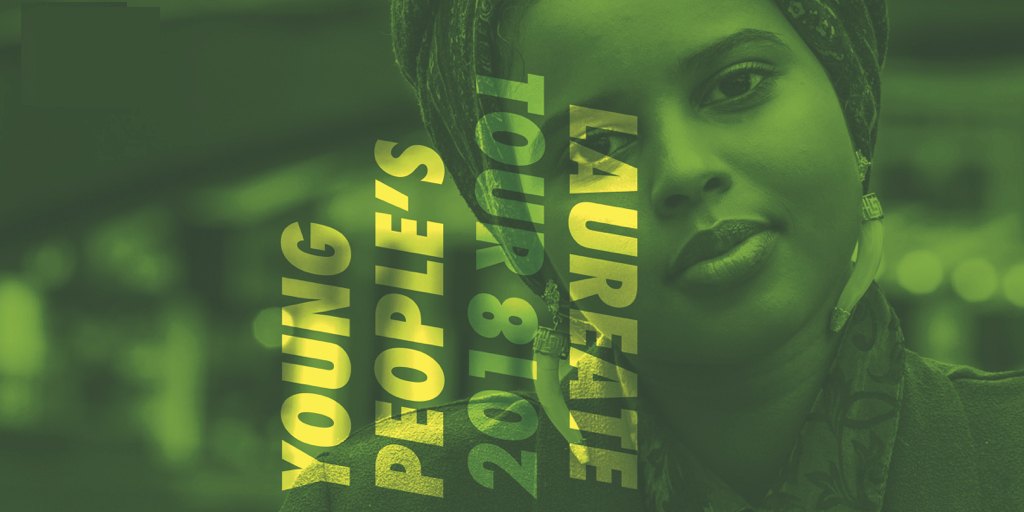 Credit to Hayley Madden, Tabatha Fireman and Kevin Lake for these fantastic photographs taken in Brent, Bromley, Kingston, Sutton, Redbridge, and Barking and Dagenham.
class="post-16498 post type-post status-publish format-standard has-post-thumbnail hentry category-london-short-story-prize category-misc category-news tag-london-short-story-prize tag-longlist tag-short-stories"London Short Story Prize 2018 longlist announcement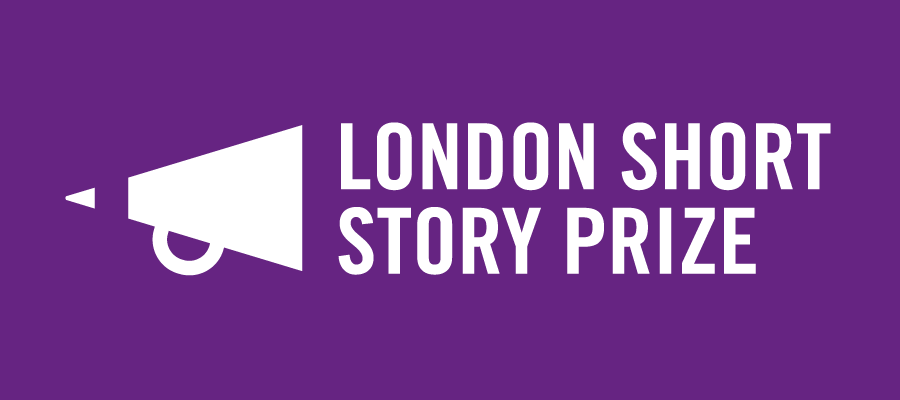 Spread the Word are thrilled to announce the longlist for the London Short Story Prize 2018. The following twelve stories were selected from 500 entries, and will now go to the judges -authors Guy Gunaratne, Clare Fisher and literary agent, Sarah Such – who will pick one winner and two highly commended authors.
The winner will be announced on Tuesday 27 November 2018.
The winner will receive £1,000 and a meeting with an agent. Two highly commended authors will receive £250 and a meeting with an editor. Further prizes include spaces on Spread the Word courses, and membership to the London Writers Network. Additionally, the winner, highly commended and shortlisted writers will see their stories published in the London Short Story Anthology 2018, produced by Kingston University Press and launched in April 2019.
The longlist is:
A Complete History of Portraiture – Kira McPherson
As Close As It Comes – Adam Welch
Chicken Shop Girl – Katie Lumsden
Dead Shark – Emma Hutton
End of Terrace – Luan Goldie
First Time Ever – Erika Banerji
Granda – Ken Barlow
Like A Blooming Discotheque – Judith Wilson
Madrid – Ben Porter
Real Estate – Catherine Menon
Strange Inherited Jazz – Lou Kramskoy
The Year of Peace – Guy Ware
You can read more about them here.
class="post-16440 post type-post status-publish format-standard has-post-thumbnail hentry category-interview tag-bodies tag-data tag-feminism tag-free-word tag-london-events tag-momtaza-mehri tag-our-bodies-will-not-be-policed tag-privacy tag-this-is-private tag-young-peoples-laureate"Our Bodies Will
Not Be Policed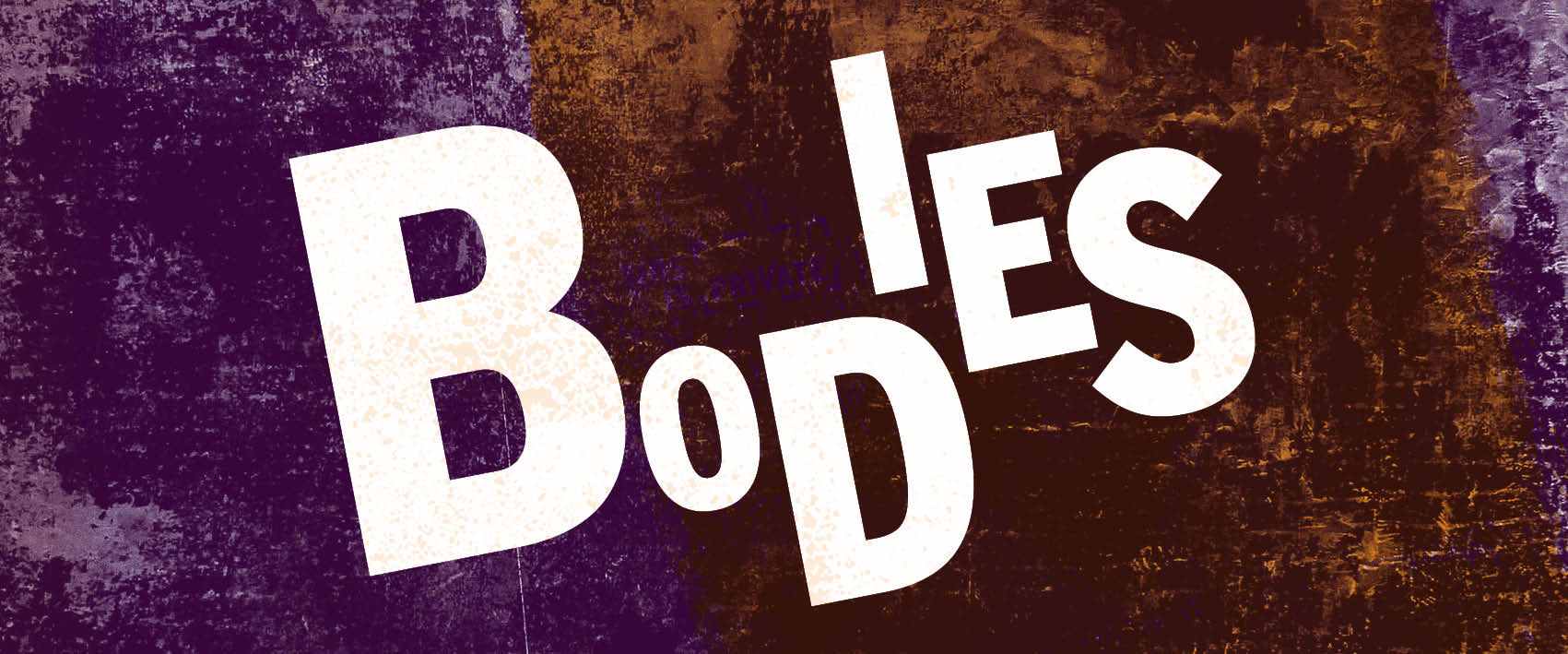 Throughout the next few weeks Free Word are running a series of events on the theme of This Is Private, including a special evening called Our Bodies Will Not Be Policed. It is curated by Young People's Laureate Momtaza Mehri, which sees Amaal Said and Eleanor Penny join Momtaza for poetry and discussion about the way that women's bodies have been policed.
We caught up with Benedict Lombe, Communications Manager at Free Word, to found out more about the programme.
Where did the idea of 'This Is Private' come from?
Free Word Seasons will explore urgent contemporary issues in accessible ways.  Privacy is a massive contemporary issue.
Our residents English PEN, who are experts in freedom of expression and do amazing work defending writers around the world, first talked to us about just how important the issue of privacy is. They were clear that although we might think about a lack of privacy as a problem for people living in other parts of the world and working under autocratic regimes, it is actually an urgent issue in our own back yard too and that our rights are being eroded. The UK passed laws in 2016 which mean that the UK government's surveillance powers are now some of the most draconian in the free world.  We are also increasingly seeing, for example through stories of Cambridge Analytica, how technology has started to invade our personal space as well.
Discussions about privacy often miss out other narratives though; from invasions of physical space (such as the Stop and Search policy) to the shameful narratives that nations keep private, to the censorship of women's bodies, to who faces the brunt of mass surveillance laws in Britain (for example through the PREVENT programme).  And – of course – there's a fun side to this too, and we also wanted to explore the personal and playful sides of our private lives through the lens of online histories, relationships and identities.
The programme features a lot of female and BAME voices – was this important to you in relation to the theme?
It was incredibly important.  We're aware that in an era of social media, surveillance and censorship, there are groups within society whose rights are taken away disproportionately.  That's something we wanted to examine not just in our Seasons but also in our wider work at Free Word.  There is a structural problem in that very few, privileged people are defining the terms of public opinion.  We are told a 'marketplace of ideas' exists but who holds the key to this marketplace? And on what terms can it be accessed? Can migrant women say #MeToo or will they fear deportation? How easy is it for a working class person to appear on Question Time? Who defines the terms of public debates?
These are some of the things we've been thinking about at Free Word and we hope to interrogate them in more depth through our programme in collaboration with writers, artists and activists from the so-called 'margins' whose voices are redefining mainstream discourse.
What role do you think poetry has to play when it comes to political and social themes?
Poetry is rooted in both the political and social; you can find solace & strength in the words of poets past and present.  Audre Lorde said it best when she described poetry as something which 'forms the quality of the light within which we predicate our hopes and dreams toward survival and change, first made into language, then into idea, then into more tangible action.'
class="post-16427 post type-post status-publish format-standard has-post-thumbnail hentry category-life-writing-prize category-news tag-377 tag-free-to-enter-prize tag-life-writing-prize tag-prize tag-writing-competition"Spread the Word announces judges for 2019 Life Writing Prize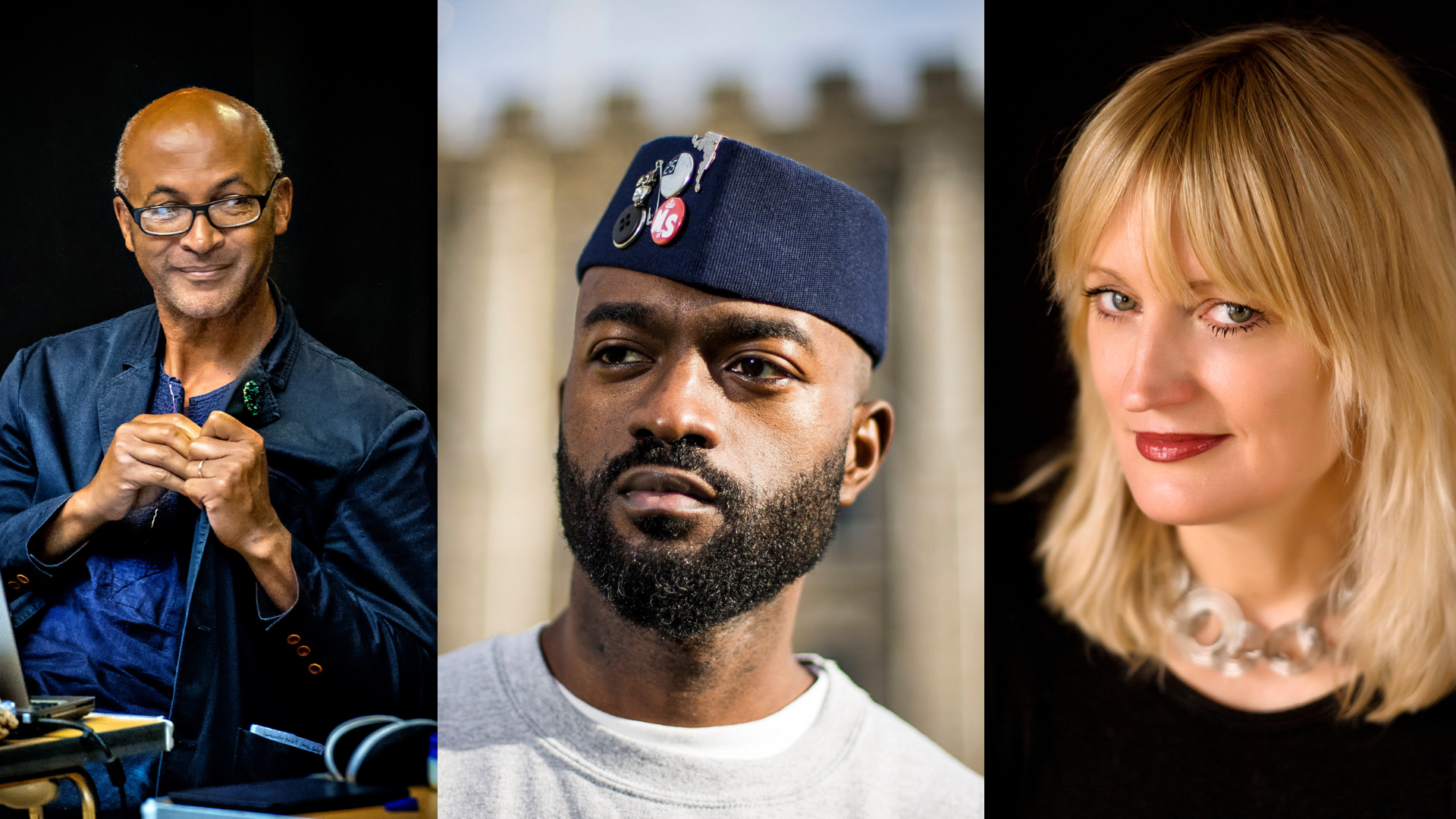 Spread the Word is pleased to announce the judges for the 2019 Life Writing Prize, run in association with Goldsmiths Writers' Centre. The 2019 judges are: author and historian Colin Grant, poet and playwright Inua Ellams and novelist and academic Ros Barber.  
Free to enter, the Prize aims to find the best life writing from emerging writers from across the UK. The Prize defines life writing as 'intended to be true', reflects someone's own life journey or experiences and is not fiction.
Colin Grant said: 'Life writing is the most dynamic form of storytelling around just now; it connects with readers who speedily see the universal in the particular, and offers a deep dive into the human psyche, reminding us, as Jamaicans say, that "all a-we is one". Spread the Word's Life Writing Prize provides a platform for the very best and daring writing to come through.'
Ros Barber said: 'Life writing, purely because of its basis in truth, has the capacity to be funnier, darker, and more moving, than any work of fiction. We yearn to know other human beings more intimately in order to deepen our understanding of this strange thing called life, and life writing gives us a way in. I'm excited to be judging the 2019 Spread the Word Life Writing Prize and look forward to reading the submissions.'
Inua Ellams said: 'I will be looking for specificity within the language, for a clear sense of place, time, voice, character, but above all, beauty and sort of transcendency of the architecture of writing.'
The 2019 Life Writing Prize winner will receive £1,500, publication on Spread the Word's website, an Arvon course, two years' membership to the Royal Society of Literature and a development meeting with an editor and an agent. Two highly commended entries will each receive £500 and two mentoring sessions, a development meeting with an editor and an agent, and be published on the Spread the Word website. Three writers will be shortlisted, and six will be longlisted.
Ruth Harrison, Director, Spread the Word said: 'We are excited to be working with the judges and Goldsmiths' Writers Centre on this unique Prize, which not only celebrates the range and vitality of life writing in the UK but also has the development of writers at its heart. In 2018, 64% of submissions came from outside of London and we're hoping that for the 2019 Prize we will get to read and hear the voices of writers from across all of our communities.'
The winner of the 2019 Life Writing Prize will be announced at the Prize ceremony taking place at Goldsmiths, University of London on Thursday 16 May 2019.
Thanks to the generous donation that made the Prize happen, there is no fee for entering.
The 2018 Prize was won by Danny Brunton for his story New Boy (available to read here). He says that 'winning the competition has given me recognition and a massive boost of confidence to continue with my writing project.'
The Prize opens for entry from Monday 5 November 2018 at midday. The closing date for entries is 11.59pm on Friday 1 February 2019.
class="post-16395 post type-post status-publish format-standard has-post-thumbnail hentry category-interview"Cecilia Knapp in conversation with Francesca Baker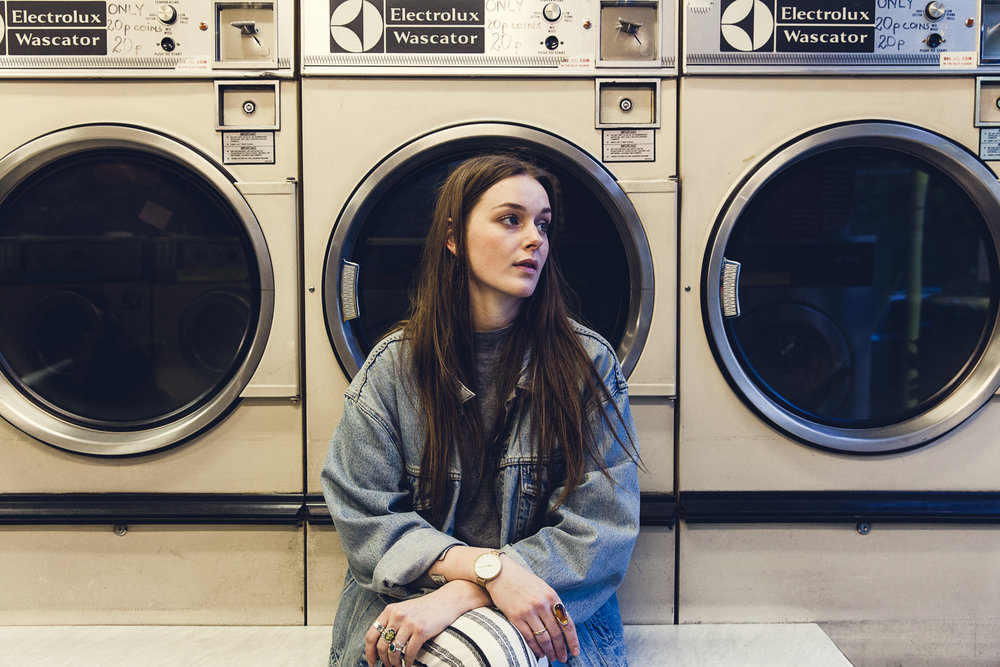 Ahead of our next London Writers Network event 'Mentoring for Writers' on 15 November, Francesca Baker met with Cecilia Knapp to talk about the value of mentoring, learning how to write a novel, keeping motivated whilst writing, and how other writers inspire…
TRANSCRIPT
Francesca Baker: I'm here with Cecilia Knapp, who is going to be at the next London Writers Network event. This one is all about mentoring. Can you just tell us a little bit about who you are and what you're doing, and then how mentoring's been involved in your writing?
Cecilia Knapp: Yeah, for sure. I'm Cecilia. I'm a writer. I started off predominantly writing poetry and theatre, but in the last two years I have been trying to publish my first novel, which is obviously quite a shift from the writing that I'd done before and also just quite a large scale project.
Spread the Word helped me to find a mentor, and luckily through Arts Council funding I was able to find a really suitable mentor and to financially support myself throughout the process of writing this book.
My mentor is a writer called Kerry Hudson, who was recommended to me via my agent at Spread the Word because we have quite similar ambitions and quite similar themes in our writing. It's been amazing, the process.
I think the most fundamental thing for me has been the encouragement that I've received from Kerry, my mentor. Writing a novel is just a huge scale process and can seem really, really intimidating and really daunting. There were many times when I felt like I was incapable or I was somehow silly for attempting such a large, ambitious project. But she's been consistently encouraging.
It's quite a long process writing and editing on your own. It's become more collaborative and more fun, really, being able to bat ideas around and being able to ask questions if I need to, being able to take her advice. She's amazing at drawing my attention to things that I otherwise wouldn't have seen because all of this is so new to me, and she's a much more experienced writer.
So it's been fundamental, really.
Francesca Baker: Mentors are different to an editor or something. Is it more the bigger picture stuff rather than the nitty-gritty, like "change this paragraph here"? How does it work?
Cecilia Knapp: Right. Yeah, you're right. It's less the nitty-gritty. It's more about the book as a whole and the more holistic elements, like how I'm feeling about writing it and tips to help with the writing process and tips to help motivate and pick you up when you're feeling a bit lost in it. And then practical advice as well, like "Have you considered the skeletal structure of this book?" and "Maybe you can consider putting this here because it'll move the plot forward slightly."
One of the things that I struggled massively with was plotting and structuring. Kerry, my mentor, was able to encourage me to plot it out efficiently and provide her with a detailed timeline, which then in turn helped me and her see the book for what it is on a kind of full scale.
Yeah, so it's less about the way paragraphs are going and your grammar and stuff. It's more about the book as a whole.
Francesca Baker: What's been the main difference for you in writing a novel as opposed to writing poetry?
Cecilia Knapp: Just on a logistical level, a poem is between 10 and 40 lines long. That's not to say that it's any less work, because you can spend weeks and weeks on a poem and not feel like a poem is really finished. But it's a different type of skill. It's more intricate. It's about a moment rather than something which is many, many moments spanning over a larger period of time, which is a novel.
Francesca Baker: Yeah, that's a nice way of putting it.
Cecilia Knapp: The detail in a novel, although it's important to create a believable world and relatable characters, is less intrinsic. That's something that I struggled with in my fiction writing, is putting too much detail in. Coming from a poetic background, I've been writing things where it's all about the detail and condensing of moments.
That was something that was slowing the plot down a lot, so I had to let go of quite a lot of things that I think are nice poetic descriptions, but they're actually not serving the story and don't move it forward, really.
Francesca Baker: I guess that's a key difference. One has a real plot and momentum, whereas one is more detail-focused and all about the moments.
So you said you've got the Arts Council Grants, the grants for the arts, and Spread the Word have helped you and Kerry has helped you, so it's been a real support network. What's been so valuable about that and what have you learned from writing in that way?
Cecilia Knapp: I feel like I just wouldn't have been able to do any of it without the support from everyone that was supporting me on it, from writing a very lengthy funding application to finding a mentor that was going to be suitable to having the encouragement or having the validation of an organisation getting behind you makes you feel like you actually have a project worth seeing.
Francesca Baker: Worthwhile, yeah.
Cecilia Knapp: I'm really lucky I make my living as a writer, but I still have frequent moments where I feel like I'm lacking in confidence. Having the backing of an organisation, on a more emotional level and encouraging level, is really important – as well as the practical things that have been offered, which are more than I could ever hope for, really.
Francesca Baker: Brilliant. So you'll be at the London Writers Network on the 15 November and able to chat to people and give advice on mentoring and mentee-ship.
Cecilia Knapp: Yeah, I'm really looking forward to it. I haven't met my mentor yet. We've done everything over email and phone. We'll be chatting together on this panel about our relationship and how much it's helped me. Lots of things to say about that, so it'll be great to see people there.
Francesca Baker: Brilliant. Thank you so much.
Cecilia Knapp: Thank you.
Mentoring for Writers is on Thursday 15 November. Free for members and £6 / £4.80 for non-members. Find out more about our membership scheme here.