class="post-54580 post type-post status-publish format-standard has-post-thumbnail hentry category-creative-writing category-network-knowledge"Read The Food On Our Table
The Food On Our Table – Stories of Family, Home and Community – is a celebration of a project that brought together Lewisham's restaurants, writers, and communities. This special booklet features commissioned poems written by local Lewisham writers inspired by residencies at local independent restaurants and cafés. Writers featured here are: Laura Barker, Jody Burton, Jamie Hale, Y.A. Poet, Laila Sumpton, and Carinya Sharples. It also celebrates Lewisham community groups and residents, who have also contributed their words and energy to this book. The Food On Our Table book is based on a project led by Carinya Sharples, supported by Spread the Word and funded by Lewisham Council through the Lewisham Borough of Culture Creative Change Fund.
Read The Food On Our Table here:
Image by Tinuke Illustration
Published 11 August 2022
class="post-54312 post type-post status-publish format-standard has-post-thumbnail hentry category-blogs category-network-knowledge"Inigo Purcell on CRIPtic x Spread the Word Writers' Salons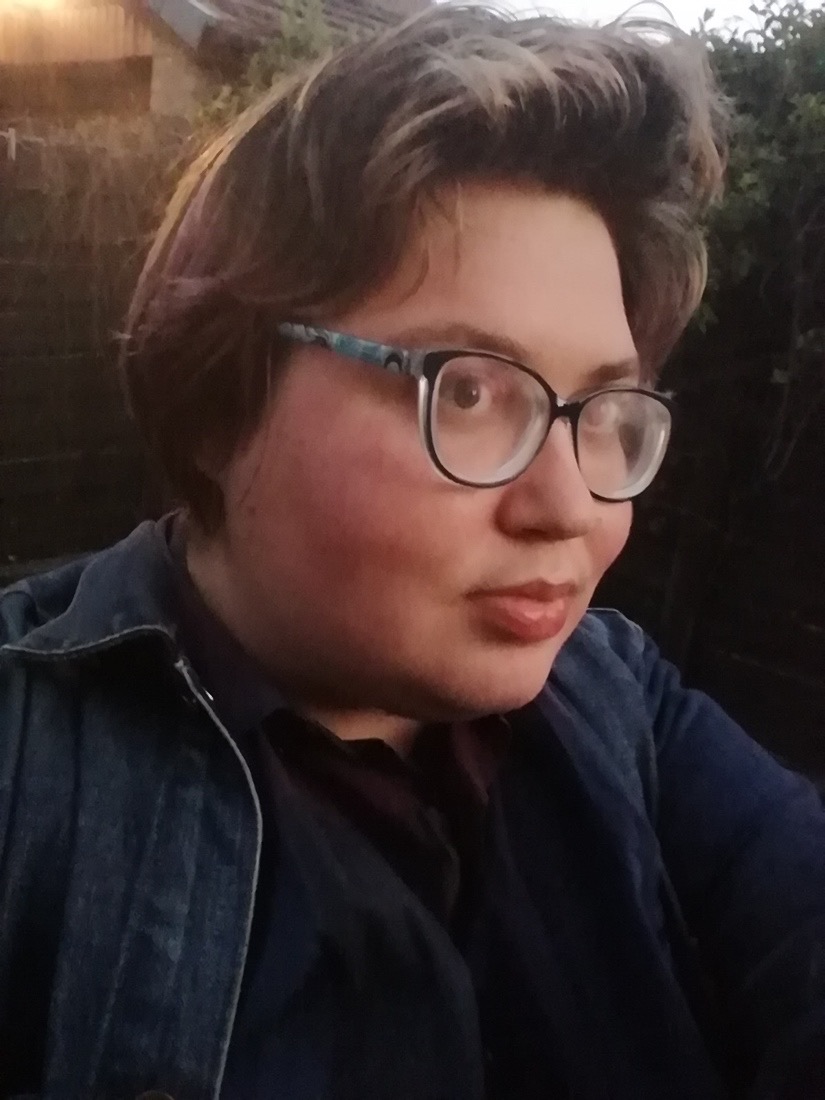 In this blog, writer Inigo Purcell shares thoughts and experiences of  CRIPtic x Spread the Word Writers' Salons for d/Deaf and disabled writers. 
It's no secret that writing, especially when you are getting started, can feel alienating. A lot of advice comes down to 'why not take this course?' or 'find feedback, of any kind'. It can also, fundamentally, be somewhat ableist: instructions to write every day, regardless of circumstances, which can feel entirely alien if some days you are barely out of bed. There's a lot of one size fits all advice, which ignores that it tends to be just whatever has worked out best for the person giving it.
That the CRIPtic x Spread the Word Salon is the opposite of this is so refreshing: it takes place in three parts, a workshop pitched for all levels of experience and all abilities, a reading by a D/deaf, disabled or neurodiverse author, and an open mic. It makes every effort to be fully accessible, providing interpreters, breaks and, most importantly, an environment where it is entirely okay to flag up your access needs. I think this last bit is one of the most important things: it's not that the the Salon treats itself as already perfect, it's that Jamie Hale of CRIPtic Arts and Spread the Word are actively working to try and make it a dynamically accessible space, and to explicitly acknowledge that what is accessible to one person isn't to everyone. The difference it makes to be in an environment where it is accepted that you might be struggling with one aspect and to ask people to correct that is absolutely huge.
I received some feedback recently which was not bad feedback, but was frustrating. It was on a project I had been developing for a while, which very much centres a disabled perspective: a novel about, among other things, a monk in the thirteenth century living with chronic pain and becoming more disabled over time. The feedback was that the reader could grasp the protagonist's frustration with his medical condition quickly, and thus could I move more quickly to the inciting incident.
What really helped was that this wasn't the first time I'd shared material from that project. I'd read extracts from the work in progress in environments for disabled creatives: I'd read an extract at the end of 2020's "Experimental!" retreat for d/Deaf and disabled writers, and another nearly a year later at the first CRIPtic x Spread the Word salon. Having an environment to read something to disabled creatives was amazing- far from thinking they were a distraction from the main plot, people relished that I allowed my protagonist to be disabled, to exist in his own time and with his own attitudes to his body.
Accessible workshops are another huge advantage: the knowledge that in the workshop if, for instance, you have a pain flare, or bout of nausea, or something else you can turn your camera off at any time without being judged, the knowledge that you can dip in and out of things. The freedom to play with ideas is, for me, often something I lose when working on sustained projects, so that is also an aspect I have found deeply rewarding. (In one workshop I enjoyed writing a scene where someone attempted to explain hypermobility to an alien).
Most of all, what I've found most at the Salons is that everyone is taken seriously as a writer: no matter your publications, level of experience, or level of confidence. For disabled people in particular, this is such a game changer. Why not drop in some time?
---
Book your slot at the 2022 Salon season here: https://www.spreadtheword.org.uk/criptic-x-spread-the-word-salons-for-d-deaf-and-disabled-writers-new-season/
Inigo Purcell is a graduate student and writer from London. He is currently studying a PhD about Arthurian legend at the University of Bristol and Macquarie University, Sydney. He previously studied at St Edmund's College, Cambridge and Oxford Brookes University. In 2017 he was selected for the Moth magazine's residency for writers under 30. His novel about the long term fallout of a political sex scandal, An Entirely Different Person, was selected  in 2020 for the Hachette Future Bookshelf scheme and his short story 'The Tower in the Sky' was published as part of the Spread the Word 'Writing Happiness' anthology. He enjoys knitting, jigsaws, and is currently working on a novel about a disabled 13th century monk.
class="post-54147 post type-post status-publish format-standard has-post-thumbnail hentry category-blogs category-network-knowledge"My experience of a Free Read by Kayleigh Cassidy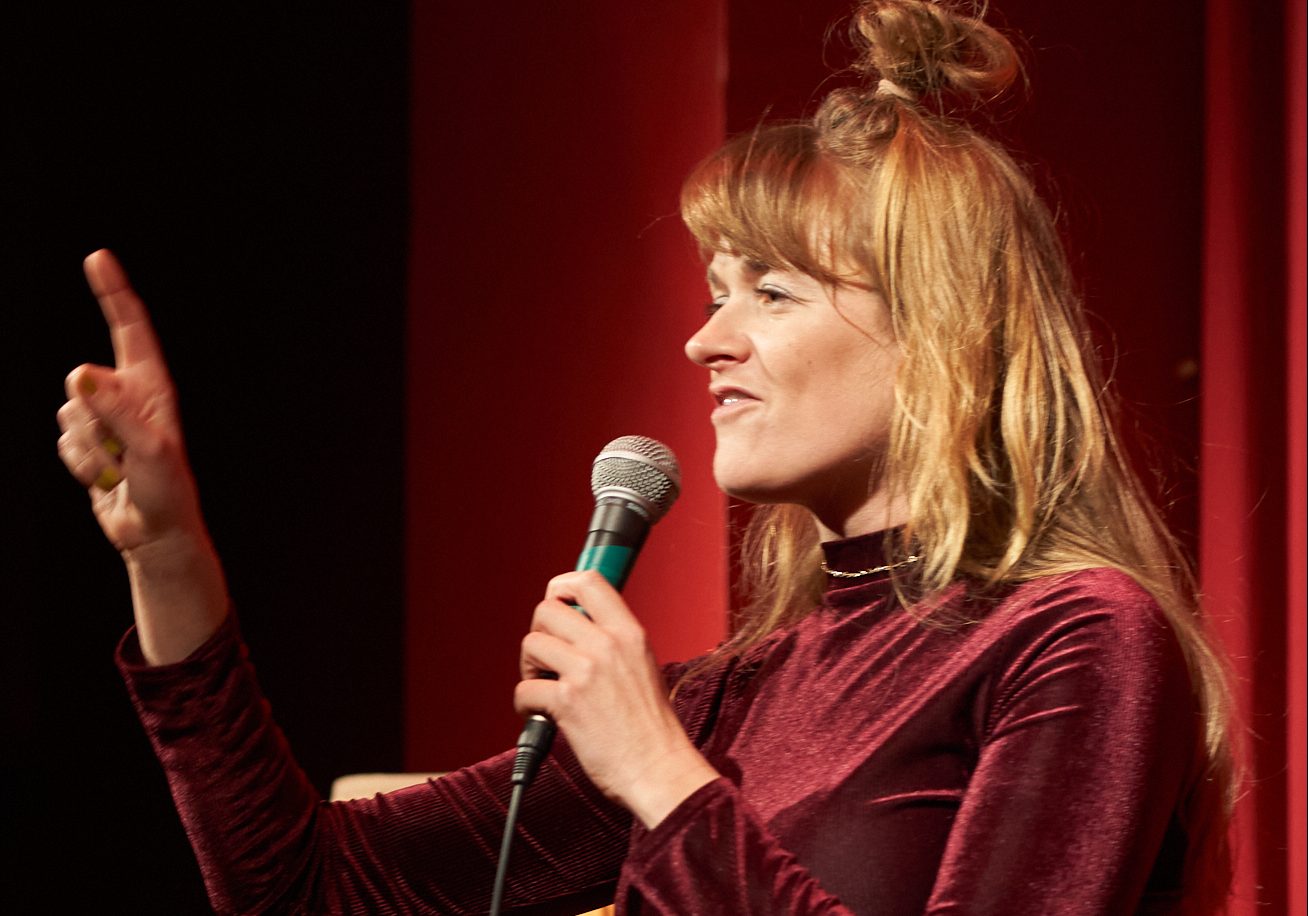 For the last 12 years, Spread the Word has been delighted to be one of The Literary Consultancy's partners for their Free Reads scheme – an opportunity for talented, low-income writers to get free, professional feedback on their writing. London Writers Awards awardee Kayleigh Cassidy shares her experience of getting a Free Read last year and what this meant for her.
"I've always found it hard to call myself a writer. Wage, readership, and confidence complete the circle of it. I have this warped view that if I'm not being paid then it's just a hobby. Without any readers, my ideas just gather dust. Anyway, who am I to say I'm a writer? My hang ups about my dyslexia and working-classness are tinder to my fiery imposter syndrome. Except that writing is what I do to process emotions and situations, and to record the humour of everyday life. My imagination needs to create. 
I couldn't stop writing so I had to find a way to do it.  
When the pandemic hit, I lost my job and boat mate (she jumped ship to live with her family). Living alone on the water was the perfect opportunity for me to write the book I've been craving the time to write. It wasn't easy but seeking feedback was vital to my development as a writer and calling my book a real, tangible thing.  
My first setback was how expensive feedback from professionals is. When I looked up the costs, I was shocked to find it was more than a month of London rent. It makes sense after all – it takes a lot of time for someone to read something and offer authentic feedback, but what about writers with low incomes? They need an opportunity to even up the playing field and be contenders for publication too.  
ENTER The Literary Consultancy's Free Reads Scheme, which for writers in London is run through Spread the Word.
A scheme where a professional editor reads your manuscript and provides feedback. It was the oasis in the desert, the fairy godmother in the cellar, the yellow sticker in Waitrose. Here was an opportunity I could apply for, and it wouldn't cost me a penny.  
The publishing industry is full of rejection and setbacks; however, Spread the Word is an amazing hub. A friendly, inclusive, and nurturing place where I'd often visit to find guidance, advice and competitions. I encourage you to apply for this very reason. If you are scared because feedback is scary, there's more reason to go for it.  
I was super excited to read the report. I printed it out and highlighted bits of feedback as I worked through it. I took my time. One year on, I'm still reverting to it. I didn't know what to expect but what I hoped to gain was perspective from an outside eye into what my book was achieving and guidance in highlighting what it lacked.  
I was surprised at how the report activated my ego. My ego wanted the report to throw glitter and praise all over my manuscript. And of course, there was lots of honest, constructive praise, but deep down in my gut, away from my ego, I knew I wanted the feedback to pull back the skin of my piece and stick its nails into its core. Having someone dissect your book helps you distance yourself from it. That's what the scheme gave me: the invaluable experience of being able to see my book as separate from me.
While at first, I took the feedback personally and some comments angered me, anger turned out to be a good place to dig and underneath that I found a massive element of the story I was missing. My assigned reader questioned whether my story was big enough because I was afraid to include the main part of my story. Since receiving the feedback I have been braver and learnt to look at feedback as a way for me and my project to grow.  
If you disagree with a piece of feedback, that's okay too. It built my confidence as I learnt to develop my voice on and off the page. I developed from defending my work, knowing why I included something, and upholding my choices.  
If you are afraid? Apply for this scheme. Feel like an imposter? Apply. Ready for the next chapter in your writing career? Apply. If you have opened this blog and have finished reading it, chances are you should probably apply. What's there to lose?"
---
Kayleigh Cassidy is a writer, comedian, improviser, poet and collage artist who lives in London. Her work has been published in TOKEN, 3:AM, Rollick, MIR Online, Visual Verse, Underground Overground and Erotoplasty. She was long-listed for the MIR Folktale award in 2019 with her short story, Pomegranate and the Search for Summer. She uses art to explore her neurodiversity: a platform for her queer expression. She has a podcast called How to Survive your Life and regularly hosts bilingual comedy night, French it Up. Kayleigh is part of the sell out, 5* comedy show, Crime Scene Improvisation. Kayleigh is currently training to be a primary school teacher and loves the moon full, half or gibbous. 
Published 1 August 2022
class="post-54180 post type-post status-publish format-standard has-post-thumbnail hentry category-opportunities"Free Reads Scheme 2022-23 open for London writers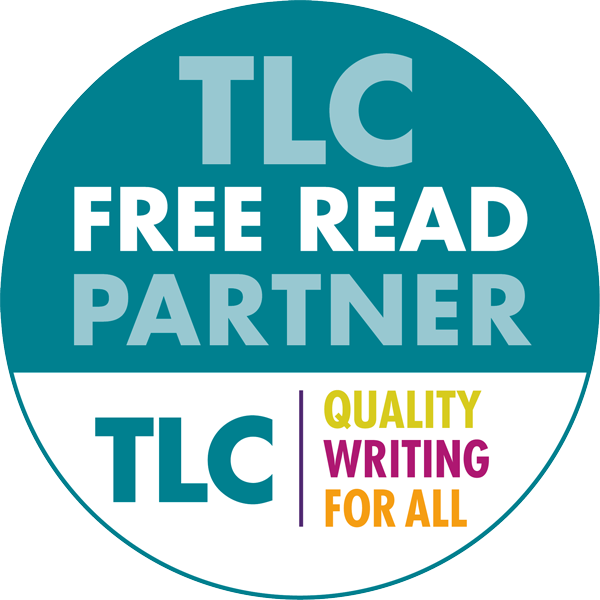 We are excited to announce that this year's Free Reads Scheme is now open for applications! 
Spread the Word is delighted to be an official partner for The Literary Consultancy Free Reads Scheme, supporting applications from London writers. In the last 12 years, we've supported over 60 writers with receiving professional editorial feedback via Free Reads.   
Read Kayleigh Cassidy's experience of getting a Free Read last year here. You can also read about Thea Buen's past experience on the Scheme here.
Free Reads is managed by The Literary Consultancy and funded by Arts Council England. It is open to writers of fiction, non-fiction, short stories, poetry, children's fiction including picture books, playscripts and screenplays. It offers writers on low incomes the opportunity to receive professional, editorial feedback on their writing. Free Reads particularly welcomes applications from writers belonging to groups currently under-represented in publishing including disabled writers, writers of colour*, and members of the LGBQTIA+ community.  
Spread the Word's Free Reads is open from Monday 1 August until Friday 30 September (11.59pm) 2022.   
Who is eligible for a Free Read via Spread the Word?   
To apply for the Free Reads scheme via Spread the Word, you must live in London and be on a low income, meeting one of the following criteria:  
– You are in receipt of Job Seeker's Allowance, Disability benefit, Income support, Working tax credit, Universal Credit or Child benefits
– You earn up to or less than the London Living Wage of £11.05 per hour or a £23,000 annual salary
– You are a full-time student
– You are aged 60 or over** 
If you identify as being on low-income but do not meet one of the criteria listed above, then please get in touch as we are able to evaluate applicants' eligibility on a case-by-case basis.  
 How to Apply  
 Please apply via our Submittable page: https://spreadtheword.submittable.com/submit/230174/free-reads-scheme-2022-23 
All applicants must submit:  
– A completed TLC Free Reads Scheme form (available to download here as a PDF and here as a Word document)  
– The first 1,000 words of your writing if it is prose fiction or non-fiction, or up to 20 pages if your writing is poetry or script writing 
– A complete synopsis of the written work submitted. The synopsis must clearly show your story's outline and should not exceed 1,000 words. We highly recommend that you check out our Pocket Guide to Writing a Synopsis before sending yours in. https://www.spreadtheword.org.uk/a-pocket-guide-to-writing-a-synopsis/ 
– Documentation that shows you meet the criteria to apply for a Free Read. This may be in the form of a benefit letter, payslip, HMRC self-assessment paperwork/tax statement, confirmation of your student status or a pension. Please check out our FAQs for more information on this.   
The window for submitting: Monday 1 August – Friday 30 September 2022.   
We have an FAQs page for any enquiries on entering the scheme, but if yours is not listed there, please get in touch and we'll get back to you as soon as we can.   
We look forward to receiving your submission.   
---
*Writers of colour: Black, Asian, and Global Majority ethnicities 
**You must have an annual income of £23,000k or less, including pensions and other forms of income. 
Published 1 August 2022
class="post-54263 post type-post status-publish format-standard has-post-thumbnail hentry category-opportunities"Young Poets of London
– a day of free workshops and performances in Church House Gardens, Bromley Saturday 30 July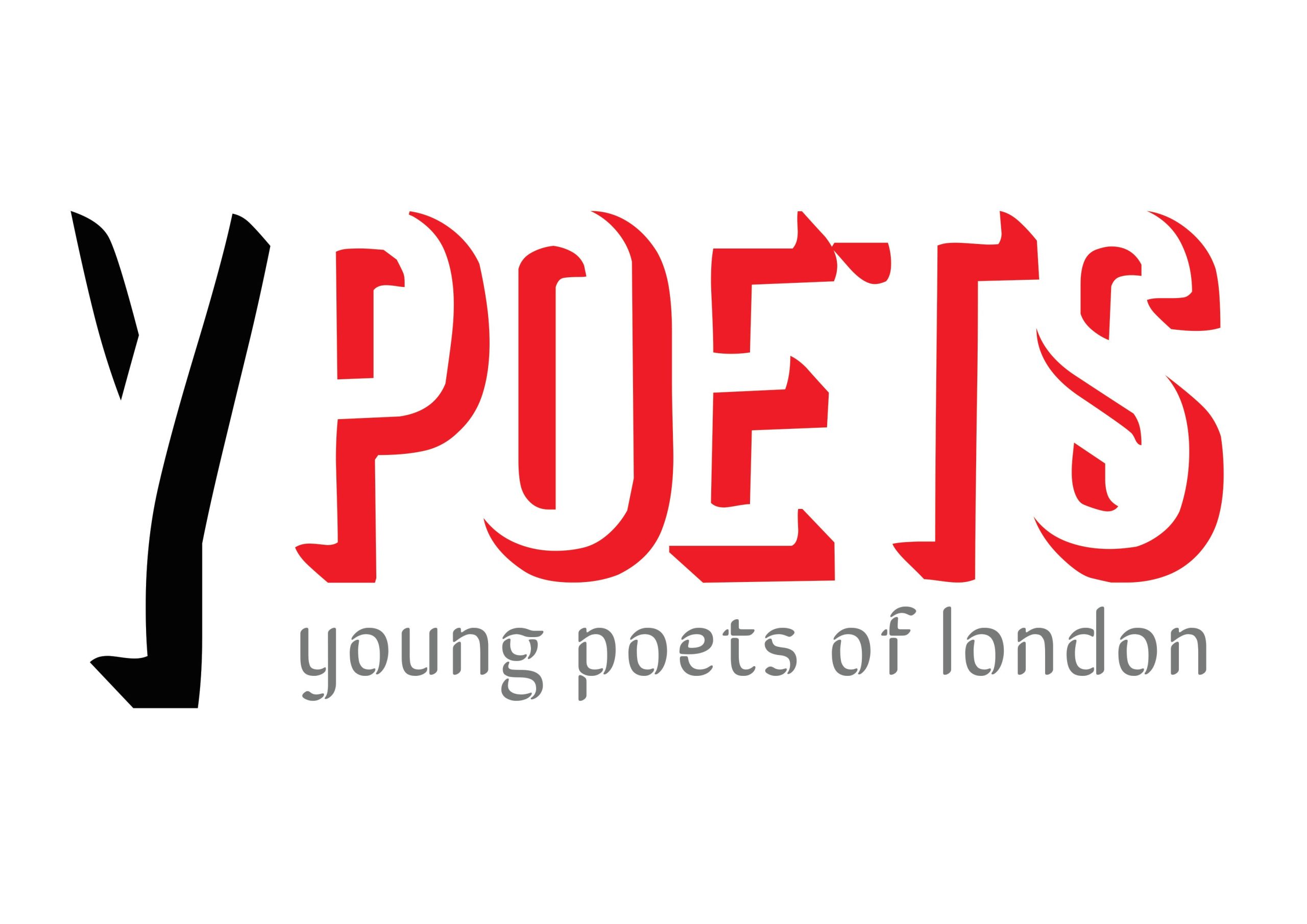 Spread the Word is pleased to support Young Poets of London – a free poetry and arts Festival held in Bromley Town Centre's iconic Church House Gardens on Saturday 30 July 11.30am – 9.00pm. 
As part of a bustling day of activities and performances, including skateboarding workshops, interactive storytelling, skateboard art workshops and much more, Spread the Word have programmed poetry workshops with Laurie Bolger.
Laurie's two free poetry workshops are:
Poetry for Under 12s, 11.30am – 12.30pm 
This session is about letting your creativity lead the way, generating new & exciting words in your own unique style. During this session Laurie will take you through fast paced writing exercises to boost mindfulness.
Poetry for 12+, 1 – 2pm

This session is about letting your creativity lead the way, generating new & exciting words in your own unique style. During this session Laurie will take you through fast paced writing exercises to boost mindfulness.
Book free places for the workshops with Laurie here. 
Poetry Amphitheatre Performance 
A free evening poetry show starts at 6pm, and includes performances by Lemn Sissay OBE, Theresa Lola, Mat Lloyd, Abena Essah, Georgie Jones, Laura Zuwa, Dominic Leonard, Gem Baskerville, Judd Otene, Makella Ama, Carols Mauricio Rojas. No booking is required.  You can find more information about the performance here.
The event boasts an array of well known and talented poets. Foremost among these is renowned author and broadcaster Lemn Sissay OBE, official poet of the 2012 London Olympics, chancellor of the University of Manchester and recipient of both an MBE and latterly an OBE for services to literature and charity. Lemn has been working closely in cooperation with the London Borough of Bromley and GLL to facilitate workshops with local looked-after and in-care young people, helping them explore their experiences and express themselves through the power of prose.
Also performing are: Theresa Lola, British Nigerian poet, writer, editor, previous Young People's Laureate for London and creative strategist celebrated by Vogue in their Forces for Change issue of 2019; Mat Lloyd, skateboarder, poet and spoken word artist from the north of England whose collaborations range from the illustrator Matt Frodsham to composer Stuart Hancock; Abena Essah, Barbican Young Poet and London-based multidisciplinary artist, musician, actor and creative; and many others besides.
About the poets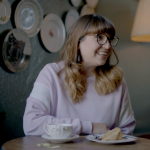 Laurie Bolger is a London based writer & founder of The Creative Writing Breakfast Club. Laurie debut poetry collection 'Box Rooms' has featured at Glastonbury Festival, the Royal Albert Hall, for Sky Arts, various BBC platforms and for TATE. Laurie has been running creative sessions for the past decade allowing people to celebrate their own unique voices and individuality.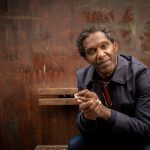 Lemn Sissay OBE (he/him pronouns) is a poet playwright, memoirist performer and broadcaster.
Lemn  is Chancellor of The University of Manchester. He is trustee of The Foundling Museum and  The Christmas Dinners. He is patron of Twenty Stories High, The National Association for the  Teaching of English Theatre and Ambassador for Place2B.
In 2021 he was made Honorary Professor at The University of Manchester. Lemn was named MBE for services to literature by The Queen in 2014.  In 2021 he named OBE for services to Literature and Charity.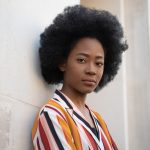 Theresa Lola (she/her pronouns) is a British Nigerian poet, writer, editor, and creative strategist. She was featured in the September 2019 issue of British Vogue which celebrated forces for change.
Theresa Lola has read her work across the UK in places such as Mansion House, Kensington Palace, Southbank Centre, Edinburgh International Book Festival, Goldsmiths University, and internationally in places such as Germany, Brazil, and Singapore. In April 2018 she was invited by the Mayor of London's Office to read a commissioned poem at the unveiling of Millicent Fawcett's statue which took place at Parliament Square. In 2019 she was appointed the 2019/2020 Young People's Laureate for London.
Her writing is interested in themes of memory, home, well-being, nostalgia, and familial relationships. Interested in a mix of art forms, she has been commissioned by Selfridges, Aesop, National Gallery, and Regent Street. Lola has offered her words to poetic films, fashion films, paintings, and more.
Her debut full length poetry collection 'In Search of Equilibrium' described as an extraordinary, and exacting study of death and grieving was published by Nine Arches Press in February 2019. Theresa Lola was the joint winner of the 2018 Brunel International African Poetry Prize, and was shortlisted for the 2017 Bridport Poetry Prize. She holds a Masters in Creative Writing from University of Oxford.
Mat Lloyd is a skateboarder, poet and spoken word artist from the north of England, currently living in the south.  His poetry collaborations with illustrator Matt Frodsham have been featured around the globe and are studied in Schools as far afield as Canada and Australia.  He worked with composer Stuart Hancock and the Barbican for their 'Snapshot Songs' project seeing his work performed by a full choir and the London Schools Symphony Orchestra.
His work with Neon Stash x Stay Wild Magazine 'A Guide to Cracks & Curbs: London' was widely coveted, seeing it featured on High Snobiety, Tony Hawks Ride channel and more recently somerset House in London.  He was one of the artists featured in the 'We Can Fly' film series and appeared in the BBC's 'Skateboarding at 60'.
More recently his work was featured in the film 'Open All Hours' that premiered at the House of VANS in London and the Irish National Film Institute in Dublin. He continues to perform throughout the UK & Europe, and currently hosts the 'Skateboarder And…' podcast promoting creativity in skateboarding.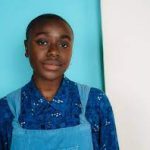 Abena Essah (they/them pronouns) is a multidisciplinary artist based in London, a poet, musician, actor and creative of many hats. Their poetry often explores personal identity focusing on intersections of their queer identity, music, Ghanaian heritage and untold black history.
Abena Essah has been published by Spread the Word with Ink Sweat and Tears and Marques Almeida for London Fashion Week 2020. They have performed their music and poetry at the Southbank Centre with Outspoken Live, the Brainchild Festival, the Baroque at Edge Festival and they were one of the speakers for the Channel 4 documentary Hair Power: Me and My Afro.
They are a BBC Words First finalist, a Roundhouse Poetry Slam finalist and a Some-Antics Slam Champion. They are also an alumnus of the Obsidian Foundation and The Writing Room and the Roundhouse Poetry Collective. They are currently a Barbican Young Poet.
Musically, Abena Essah is influenced by a range of genres from soul, to indie to RnB. Their own sound can be described as soulful, alternative and harmonic – capturing the nostalgia, joy and confusion of growing into your skin and falling in and out of love.
Abena Essah is currently working on their debut EP and their debut theatre show.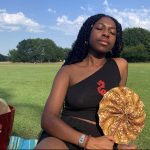 Makella Ama is a Ghanaian born, London raised, multi-disciplinary artist navigating life as a seasonal archivist and lover of warmth. Outside of their community youth work in Hackney and Islington, Makella uses art as a form of expression and their work has been featured in United Nations; Poets vs Gender Inequality anthologies, in Tate Britain and in the Barbican Chronic Youth Film Festival (2022).
Makella's creative work is often experimental and takes shape through mixed media pieces, poetry, film and contemporary dance. In their free time, Makella can oft be found napping, reading, spending far too much time talking about Solange/Nina Simone/Blood Orange and becoming emotionally attached to characters in coming-of-age films.
Laura Zuwa is a writer and spoken word poet from London. She writes poetry and book reviews on her blog and bookstagram @Laura_Zuwa.
She loves performing at open mic events in and around London and competed in Roundhouses slam poetry competition in 2020. She has worked alongside the Wellcome Collection on multiple exhibitions, where she has also had her poetry showcased in their 'being human' and 'happiness exhibitions'. Her work explores race, identity and everything in between.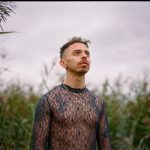 Carlos Mauricio Rojas is a spoken word poet, performer, and gardener. Writing as a way to process and soothe, their poetry intersects grief, intergenerational trauma, climate change, suicide and love. Weaving multilingual, multicultural, mixed race, queer and trans identity with political observation, and imagining better futures.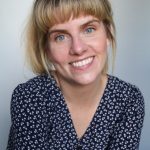 Georgie Jones is a poet and performer who enjoys writing about herself in the third person, should the medium call for it.
Former Roundhouse Resident Artist and Poetry Slam finalist, she writes compelling and relatable stories, performed with her signature honesty, enchantment and wit. Her debut long-form spoken word show 'ish' was commissioned by China Plate and supported by the Arts Council. She previewed to sold-out audiences across the UK at the beginning of 2020, before the tour was cut short due to, y'know…*gestures at everything*. Jones has been described as 'one to watch' by LondonTheatre1 and 'a talented writer with an exciting grasp of language' by Voice Mag.
Dominic Leonard's writing can be found in The Poetry Review, Poetry London, the TLS, PN Review, Pain and elsewhere. In 2019 he received an Eric Gregory Award, and his pamphlet, Dirt (2021), is available from Broken Sleep Books.
Gem Baskerville (she/her) is a contemporary poet from Bristol. Her poetry touches on topics such as mental health, education, and girlhood.  She competed with Bath Spa University's UniSlam team in 2020, coming third place overall. She was also shortlisted for the Creative Futures Writer's Award in 2021. She also carries a lot of debt in the form of a Bachelors and Masters in Creative Writing from Bath Spa. She lives in a dream world of her own creation so be prepared for over-romanticisation dripping in sepia-tones and spiked with a heavy dose of nostalgia.
Judd Otene aka JuddlikeMudd is an artist from Hatfield. Skater, musician, and poet who draws inspiration from his community and culture around him. Heavily influenced by poets such as a Kae Tempest and Polar Bear. Writing their lyrics, and his own on subway walls around his town. Just another geezer trying to make sense of his surroundings.
The Festival is run by Here for the Arts and We Are Telity, with support from us at Spread the Word, Bromley Council, Lollipop Events, GLL, Support the Arts CIC, Clown Skateboards. 
Published 21 July 2022
class="post-54222 post type-post status-publish format-standard has-post-thumbnail hentry category-opportunities"An Evening with Jason Reynolds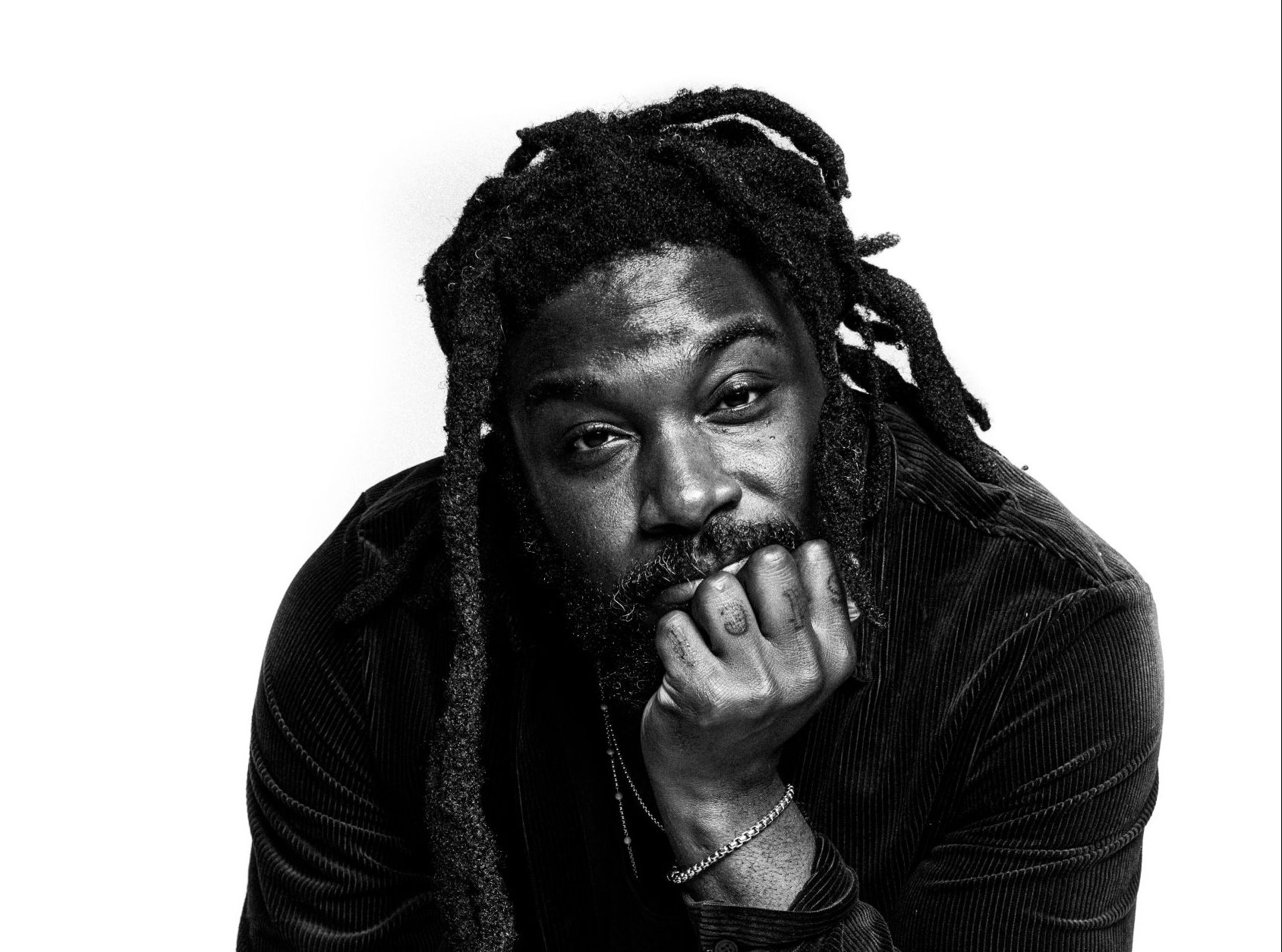 Spread the Word is thrilled to be hosting An Evening with Jason Reynolds. Jason Reynolds, a New York Times bestselling author for children and young adults, will be in conversation with Dapo Adeola on Wednesday 17 August at 7pm at Deptford Lounge. 
To celebrate the launch of his latest publications Oxygen Mask and Stuntboy, in the Meantime, YA and children's author Jason Reynolds will be talking about his work and writing journey in a Q&A with children's book illustrator and author Dapo Adeola.
We welcome and encourage writers of all levels to this event, particularly those at the start of their writing careers.
This event will be BSL interpreted with free bursary places for writers on a low income. Round Table Books will be selling copies of both writers' books.
More info and book your tickets
Tickets are £6, with 30 free places available for those on a low income. Tickets can be booked here, and free place info can also be found here too: www.eventbrite.co.uk/e/an-evening-with-jason-reynolds-tickets-379577465417
About Jason Reynolds
Jason Reynolds is a No.1 New York Times bestselling author for children and young adults and the current US National Ambassador for Young People's Literature – a role equivalent to our Children's Laureate. He's published 12 books in the UK for middle-grade and YA readers to critical and commercial acclaim.
In 2021 he was awarded the CILIP Carnegie Medal for Look Both Ways – ten interconnecting stories about the 15 minutes of unsupervised independence children have on their walk home from school. He was previously shortlisted in 2019 for his powerful verse novel, Long Way Down, which explores gun violence and grief. Long Way Down: The Graphic Novel, an innovative illustrated adaptation by Danica Novgorodoff, won the 2022 Yoto Kate Greenaway Medal.
About Dapo Adeola
Dapo Adeola is an illustrator, author and character designer who rocketed into the picture book world with his greatly acclaimed illustrator debut, Look Up!, written by Nathan Bryon and published by Puffin in 2019, which won the Waterstones Children's Book Prize in 2020. He also collaborated with Malorie Blackman on their picture book We're Going to Find the Monster. Dapo made his author debut in 2021 with the picture book Hey You!: An Empowering Celebration of Growing Up Black, featuring 18 talented Black British illustrators, the book went on to win Best illustrated book at the 2022 British Book Awards. Dapo also took home the British Book Awards "Illustrator Of The Year" Award that same night. Born in Britain and of Nigerian heritage, Dapo's work tends to revolve around creating characters and imagery that challenge race, identity and equality politics in a fun and upbeat manner. An avid believer in the importance of equal representation in the creative arts, Dapo runs illustration and character design based workshops with children and adults to help highlight the possibilities of a career in illustration to inner city people of various ethnicities. Dapo currently lives in London.
Free bursary places
We have 30 free bursary places for this event available to writers who are on a low income including:
– Carers;
– Single parents;
– Care leavers;
– Disabled writers;
– Those with experience of being homeless;
– Ex-offenders;
– Unemployed;
– Those on benefits or a minimum wage zero hours contract.
If you would like to apply for a bursary place, please email hello@spreadtheword.org.uk putting Jason Reynolds event in the subject heading, letting us know why you are eligible for a bursary place and why you would like to attend the event. The deadline to contact us is Monday 8 August 2022.
We'll notify bursary applicants with the outcome of their application by 5pm on Friday 12 August.
Image of Jason Reynolds by Adedayo 'Dayo' Kosoko
Published on 19 July 2022