The Arts Council England's Developing Your Creative Practice scheme is for individual artists to apply for lottery funding to develop a new piece of creative work and a new way of working. You can apply for up to £10,000 towards your project which could cover mentoring, time to write, research, or professional development costs. Whatever it is you want to do, the project you have in mind must be about making a step-change in the kind of work you produce.   
If you are not familiar with applying for grant funding, filling out an application form can be a daunting and baffling process. Ruth Harrison and Eva Lewin from Spread the Word will be running a free workshop on Tuesday 16 April, 6:30-8:30pm at Spread the Word's offices. They will talk you through the different questions in the DYCP form to help you think about how you can respond to them.  
Once you have attended the workshop, you can book for a one-to-one with Spread the Word to look at your draft application in more detail.   
For the workshop, you will need:  
A clear idea of what your proposed project is, what you want to achieve and how you are going to go about it.  

A print out of ACE guidance sheets on completing the application form.  See links below. (Make sure you bring the guidance sheet that lists all the questions with prompts for answering the questions as well.)  

Please read through all the ACE guidance beforehand, so that you are reasonably sure that what you have in mind is suitable for DYCP funding. (If what you want to do involves engaging audiences or participants, then you should go for a Project Grant instead.)  
The workshop is free to attend but places are limited. Please note that we're only able to offer spaces to applicants whose ideas are suitable for this particular funding stream. These will be offered on a first come, first served basis. We anticipate that demand will be high for this workshop. Please only book yourself a place if you are committed to attending. 
Please email aliya@spreadtheword.org.uk with a brief paragraph on your project idea, and DYCP Workshop in the email Subject line. If you have any access needs or requirements, please include this with your email. 
Guidance sheets can be found here and here. There is also an easy read version available here. 
About the workshop leaders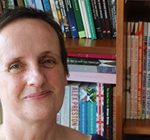 Ruth Harrison joined Spread the Word in 2015. Her working life has been in the field of the arts and particularly in literature. She has been Director of Apples and Snakes, a literature development officer and programme manager at The Reading Agency. She is passionate about not only widening people's engagement with writers and writing but also in developing writing talent. Widening participation and engagement alongside developing and building awareness of new voices has been core to her work.
Ruth has previously been a trustee of Little Green Pig – a charity working to inspire children and young people to get creative with writing, sits on the steering committee for The Literary Platform's Jerwood Fiction Uncovered Prize and is part of the team developing EmpathyLab – a start-up using words and stories to build young people's empathy skills.
At Spread the Word, Ruth is responsible for leading the company artistically and strategically and working with our highly skilled and dedicated team to make a difference to and for writers and their audiences in London.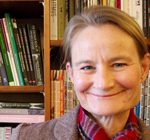 Eva Lewin is Writer Development Manager at Spread the Word where she leads on the one-to-one support for writers, through feedback surgeries and professional development coaching. In 2015-16 she managed Jasmine Cooray's BBC Performing Arts Fellowship and continues to work with Jasmine as an Associate Writer at Spread the Word.
Eva commissioned the Writing the Future research (published in 2015) into Black and Asian writers and publishers in the UK marketplace. She continues to work on the strategy to take forward the diversity agenda, including Spread the Word's consultancy on WriteNow with Penguin Random House. Her twenty years' experience in the literature sector includes curating creative writing programmes, co-directing the Hackney literature festival, running writers' residencies and a shop-floor library at Ford's car factory in Dagenham. Eva is an RD1st accredited coach (ILM Level 7 equivalent).
Published 9 April 2019
---
---