Earlier this year we opened for applications for The Future is Back – Olumide Popoola's creative writing scheme for LGBTQ+ writers. The quality of submissions was extremely high, demonstrating a rich variety of talent across London. We're delighted to share that the writers selected for this scheme are: Sabah Choudrey, Sam Hampson, LiLi Kathleen Bright, Sukh Brar, Leon Craig, Anna Lewis, Alan Ward, Kieron Blake, Gabrielle Johnson, Lena, Amie Taylor and Archanna Seker.
These writers will attend a series of creative writing workshops led by Olumide Popoola, an invitation to attend two special guest sessions: 'Writing for Performance' with Namita Elizabeth Chakrabarty. They will also be invited to attend 1 zine making workshop,  access expert sessions (covering publishing, university and funding), gain feedback on their work and have the opportunity to share their work at a live showcase.
In addition to this, last year's cohort from 'Futures in the Making' were invited to apply for paid writers-in-residence positions, to be mentored by Rachel Mars, Rikki Beadle-Blair and Olumide Popoola. The three writers selected for this opportunity are: Elizabeth Lovatt, Olivia Ouwehand and Cecil Fenn.
Congratulations to all the writers! You can find out more about them and their writing below…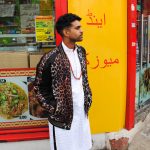 Sabah Choudrey is a reluctant activist on most things trans, brown and hairy. Co-founder of Trans Pride Brighton in 2013 and proud trans youth worker since 2014. Their top three passions right now are: carving out spaces for queer and trans people of colour, making friends with cats, and taking selfies from bad angles. photo credit to Sayf Taj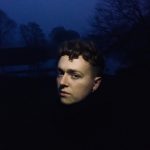 Sam Hampson grew up in the Forest of Bowland in Lancashire, reading tales of the faeries and witches that live there. Later, he read modern European literature at King's College London and the University of Cambridge where he specialised in ecoliterature and ecophilosophy. Sam's fiction writing returns often to the theme of ecology whilst also exploring related questions of queerness and topography.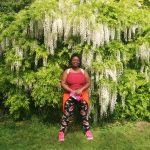 LiLi Kathleen Bright has  loved writing for as long as they can remember. They love stories that centre marginalised folks. Their main project is about a scientist and a dragon. They write poetry, fiction and non-fiction too. Herbal teas & trees hold a special place in their heart.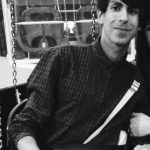 Sukh Brar is a writer from East London, working on a novel and a short story collection. His fiction focuses on community, belonging, and the immigrant experience. One day, he hopes to teach creative writing. His short story 'This Home' appears in the Aesthetica Annual 2019. He tweets @cagepatterns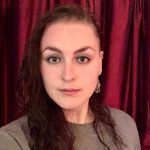 Leon Craig is a writer from Camden. Her reviews have been published in the TLS, Another Gaze, 3:AM Magazine, Review 31 and the Brixton Review of Books. Her fiction is available to read on Storgy.com, Berfrois.com, Litro.co.uk and the White Review website. She co-edited Thousand: An Anthology of Very Short Fiction and tweets at @Leon_c_c.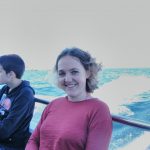 Anna Lewis writes short stories about the uncanny and unexpected, ranging from sci-fi to magical realism. She is also working on a play about queer utopia. She works at a science magazine and (when not writing) you're likely to find her on the football pitch or at the bouldering wall.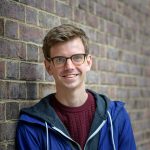 Alan Ward lives in London, works in digital marketing and writes both fiction and poetry. Some of his poems and short stories have appeared in magazines, most notably Magma and Popshot. In his spare time he volunteers for an LGBTQ+ listening charity.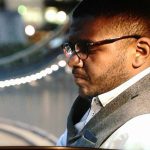 Kieron Blake was born in North West London in 1983 to Jamaican parents. He has a degree in Politics and Social Policy and enjoys playing football and rugby. He likes reading, keeping abreast of current affairs and travelling the world. He also likes to engage new cultures and traditions, whilst meeting people from different walks of life. His favourite authors are Andrea Levy and Nirpal Singh Dhaliwal, as their books (Small Island and Tourism), inspired him to write.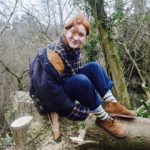 Gabrielle Johnson moved to London in 2015 to study English Literature at SOAS. During her degree Gabrielle founded Agenda, a collaborative online magazine that explored the 21st-century perception of gender and sexuality. Having now graduated, Gabrielle works in publishing and is writing her first novel which examines identity, family and mental health. 
Lena is a London-based writer who explores gender, religion and generational trauma in her work. She has spent the last six years working with faith-based charities on racism and Islamophobia, specifically supporting women and LGBT people.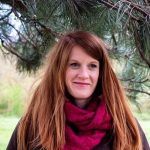 Amie Taylor is a writer and theatre maker. She founded and is an Editor of The LGBTQ Arts Review, and is passionate about platforming and raising the lesser heard LGBT+ voices in Theatre. She makes puppets and have made two LGBT+ children's shows for 3-7 year olds. She now working on my first novel. photo credit to Naomi Waddis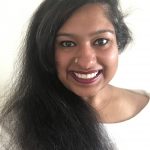 Archanaa Seker is a feminist, writer, researcher and rights activist from Chennai, India, currently pursuing the MA Gender Studies programme at SOAS, University of London. The scope of her work includes homelessness, mental health, disability, human and political rights, environmental justice, corporate accountability, gender, sexuality, labour, media, arts and culture.
Elizabeth Lovatt is a writer of short fiction and creative non-fiction living in London. Her work has been featured in Popshot Magazine, City of Stories and 404 Ink, among others. She is also the creator of 'the tiny narrative', a bi-monthly newsletter for narrative obsessives and is currently on the Editorial Board for The Mechanics' Institute Review.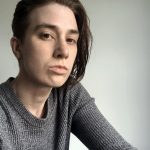 Cecil Fenn is a writer, theatre maker and creative technician. A New York native, they studied at Trinity College Dublin before settling in London. They write literary fiction, stage plays and new media work.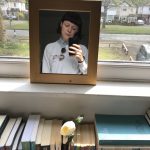 Olivia Ouwehand was born in Islington, London. Her writing has been published in Consent magazine and Brainchild's Thousand anthology. She works with The Proud Trust.
Published 24 May 2019
---
---