The results are in! We're delighted to announce that the eight poets / spoken word artists shortlisted for the Asia House Poetry Slam 2018 are…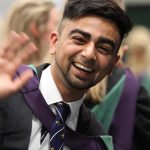 Aizaz Hussain is 21 years old and from South London. If he's being really honest, he doesn't really know much about spoken word poetry and he never really grew up listening to it like others might have. But what he did grow up with was teaching himself how to put on different masks from an Islamic Asian household living in a complicated British society. And all he knows is the more he expresses his feelings and experiences in ways he's comfortable with, the more he can help be the change he wants to see in the world.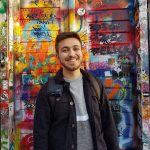 Written pieces that provoke internal reflection and self-discovery has always been Aman Grover's style from a young age. Aman grew up in West London, immersed in the South Asian diaspora and their ways and nuances. By passion, he delivers public speaking workshops for young Hindus to enrich their student experience with NHSF (UK), seeks new speaking opportunities, including contributing to the 'Empoword' spoken word collective and shares his work on his website, The Art Of A Man. Aman's piece, titled Lost in Translation, delves into the sometimes-convoluted relationship we share with our culture and heritage, and the journey to understanding it better and embodying its true values.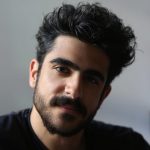 Artin Salimi is currently a first year doctoral student of anthropology at SOAS university, studying the links between ideas of masculinity and nationalism. He is an avid student of Saul Williams, often looking at poetry through the lens of hip-hop (and vice versa). He is mainly inspired by anything paradoxical, while simultaneously aiming for fluidity. The theme of his poem reflects on inner conflict, specifically with regards to a loss of religious identity as a teen.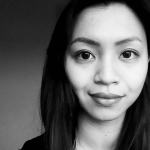 Bien King is a programme manager of a global startup accelerator in London. She is originally from the Philippines and lived in Beijing before coming to London. She's always had a passion for poetry writing, dramatic monologues and debating from an early age. Her poem 'The nearly unforgivable poem on Asianness' is inspired by her sudden homesickness after 5 years of being an immigrant. Through the poem, she explores the importance of food as an Asian, the irony and the differences between eastern and western cultures, homesickness, and finally integrating into the modern life in London.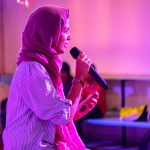 Fathima Zahra's journey with poetry reached its turning point when she was introduced to spoken word. It immediately turned around from being a mildly fascinating thing of the past to a creative project that was accessible to her, then, a teenager in the Middle East.In her writing, she tends to explore the complexity of her identity as a science major, poet, immigrant, Muslim girl in the UK. Her earliest poetry crushes were Sarah Kay, Anis Mojgani and Phil Kaye and she hopes to evoke the same feelings through her writing someday.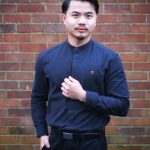 Jinhao Xie is a poet and a writer. Jinhao rekindled his passion for words in 2017 and in the past year has performed at venues across the south of England, including SpokenWords London, Taking the Mic in Exeter and multiple venues around Ken. Jinhao came to the UK for education. Years later, he found himself asking more questions about his own cultural and gender identity. Poetry has allowed him to explore these questions and hopefully find some answers. In March 2018, Jinhao performed at the Tedx Talk at University of Kent. In that performance, he explored the meaning of "Truth" in different contexts.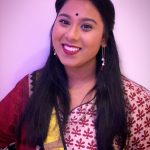 Orin Begum stumbled into poetry during her final year reading law at the University of Oxford as a way to address her experiences of being a South Asian Muslim woman in a predominately white middle-class university. Her poetry is inspired by the struggles and strength of South Asian women, her experiences with colourism and body shaming in her own community and the complications of growing up as a 1.5 generation immigrant in a council estate in East London. The Brown Bee Syndrome symbolises Orin's experiences of the impact tokenism, at home and in the workplace, has had on young ambitious South Asian women. Her poem seeks to hold a mirror up to the false perceptions of progress South Asian women have developed over time, to make the point that progress for some is progress for none and that we should be united in our quest for representation and equality and work with each other instead of against each other.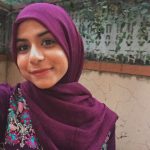 Zainab Dawood is a poet and a writer who has been writing for four years. When she first started out she thought she had to write about topics like romantic love and existentialism, until her university tutor told her 'write what you know'. Now she uses poetry as a tool to learn about herself, and putting down her thoughts in short concentrated bursts that she can read back helps her gain a greater understanding of her own mind. Zainab's inspirations include Warsan Shire and Areeba Siddique. The poem she will read at the Asia House Poetry Slam event explores three of her most visited themes: family, culture and religion.
They will be performing their work alongside the Asia House Poetry Slam judges: Nikita Gill, Zia Ahmed and the Young People's Laureate for London, Momtaza Mehri on Tuesday 6 November, 6.45pm at Asia House, 63 Cavendish Street, W1G 7LP. One of these writers will be named the 2018 Asia House Poetry Slam Champion. Who could it be? Come along and find out. Tickets: £8; Students: free entry. Book your tickets: https://www.eventbrite.co.uk/e/asia-house-poetry-slam-2018-tickets-48232734407
If you work within the creative industry, or work for press and would like more information, please get in touch: aliya@spreadtheword.org.uk
Published 30 October 2018
---
---