City of Stories returned in 2018 for its second year to engage writers and readers across the capital. In June 2018 we launched 42 free writing workshops across 21 London libraries, delivered by a brilliant team of writer-facilitators, including our four writers-in-residence: Meena Kandasamy, Olumide Popoola, Leone Ross and Gary Budden.
Over 800 people participated in these workshops. They were invited to enter their work into the City of Stories competition. We received 313 entries and our judges, the writers-in-residence, whittled this down to just one winner and two highly commended writers from each borough.
We're delighted to announce that the winners and the titles of their stories are: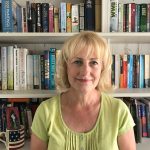 Barking and Dagenham: Claire Buckle, 'Train for the Man' Claire started writing several years ago after taking online creative writing courses with the OU and UEA. Her stories have been published in women's magazines, small press journals and anthologies. She attends workshops whenever possible and finds the feedback and encouragement from her local writing groups invaluable.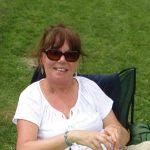 Bexley: Mary Jupp, 'It's Not All About Me' Mary has been writing for five years and this is her third published story. She is currently working on two novellas, one as part of her degree course with the Open College of the Arts, the other an independent project. She says she writes what she doesn't know as it's more interesting!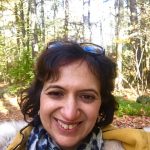 Brent: Alka Handa, 'Himalyan Dream' Alka has been attending creative writing courses at City Lit college for one year. She has little previous writing experience and this has become a newfound passion. In her working life, she is a GP receptionist and works as a voluntary counsellor for Childline.
Camden: Elizabeth Kiem 'Discovery'  Elizabeth is the author of the trilogy, The Bolshoi Saga, published by Soho Press.  'Discovery' is the first of her short stories in print. She lives in London and teaches 100 miles from home.
City of London: Kirsten Downer 'Statues and Zombies' Kirsten is a communications professional, freelance journalist and activist for social and environmental justice. She loves sharing untold stories of all kinds. Her dream is to spend more time on creative writing, collaborating with artists and getting covered in mud.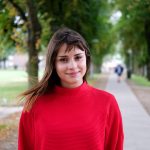 Croydon: Deborah Torr 'The Dust on the Windowsill' Deborah studied English Literature at the University of East Anglia, before taking on an internship for a funeral comparison website and writing for the funeral industry for two years. Now, she lives in Croydon and works for an international development charity, and writes short stories in her spare time.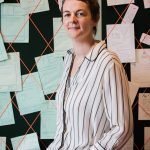 Ealing: Alison Jermak 'New Baby'  Alison has been writing with the National Writing Project UK for the last three years and this is her first time being published. She teaches, leads a teachers' writing group and a group for young people. She lives in Northolt.
Greenwich: Stella Klein 'Baristas' Stella has studied Creative Writing at Birkbeck and some of her short stories, essays and poems are in print and online. She loves long fast train journeys and when she is not writing or staring out of the window, she is a dyslexia tutor at Central Saint Martins School of Art.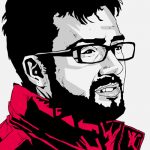 Hackney: Noah Birksted-Breen 'The River Lea' Noah is a theatre director and play translator, founder of Sputnik Theatre Company. His translations have been staged at Battersea Arts Centre, Soho Theatre, Theatre Royal Plymouth and Southwark Playhouse, as well as broadcast on BBC Radio 3. He works part-time as a researcher at Oxford University.
Hammersmith and Fulham: Patrick Barron 'City of Music' Patrick is a writer of different 'fictions' mainly drama and poetry and sometimes prose. He lives in West London and  enjoys underwater wrestling in his spare time.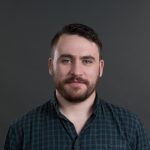 Islington: Rob Gardner 'Just Another Immigrant' Rob has been writing short stories for the last 5 years. With a background in computer science and digital marketing, he works in agency land. Originally from Dublin, he lives in Tooting.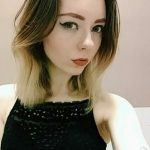 Kensington and Chelsea: Lucy Hannah Ryan 'In the Absence of Moonlight' Lucy is a poet and aspiring novelist from London. She has been writing since childhood and has had the pleasure of being featured in various publications including Half Mystic and Rookie Mag. She has self published several short chapbooks and is currently working on her full length debut.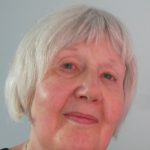 Kingston: Valerie Nunn 'Fever' Valerie lives in the Royal Borough of Kingston. She works as a translator and copy editor mainly for academics and the occasional literary writer. Her own attempts at creative writing have been largely confined to unpublished short stories (often unfinished) and comic verse (sometimes performed).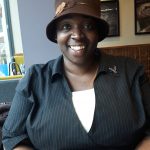 Lewisham: Patricia Paula Simon 'Watching' Patricia has attended writing classes and workshops, during her spare time, from the age of 25. Writing initially took a back seat to visual arts and becoming a teacher but has since become a dominant force.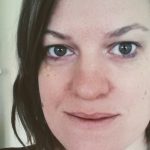 Merton: Rachel Sambrooks 'Nonsuch Place as This' Rachel is a published writer, poet and performer with a passion for storytelling in all forms. She has broadcast credits on BBC Radio and her poetry show and collection Stand By Your Nan toured libraries across London in 2017/18 with Arts Council England funding.  She lives in Sutton. 

Newham: Sarah Amoss 'The Tooth Fairy'  Sarah has recently completed a short, introductory course in creative writing. She wrote this story in response to the exercise, 'something lost, found and remembered'. She is brand new to creative writing but for years has enjoyed writing academic papers as a perpetual student of one thing or another.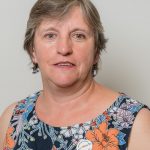 Redbridge: Eithne Cullen 'Whitechapel Train' Eithne lives with her husband in East London. She has published a novel: The Ogress of Reading and her second, Never not in my thoughts, will be out soon. A member of Forest Poets and Write Next Door, she has had poems published in magazines and anthologies.  
Tower Hamlets: Tulasi Das 'Meeting Again' At 4 years of age Tulasi dictated the tragic story of a dying pigeon to her mother, and she has been writing ever since. She moved to London from the Netherlands three years ago and is currently working as a documentary filmmaker.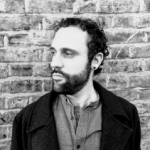 Waltham Forest: Louis Joel Gilman 'Alchemy' Louis lives in Waltham Forest and performs as a singer, songwriter and guitarist. He also travels around London as a supply teacher. He has always written dark and fantastical songs and stories.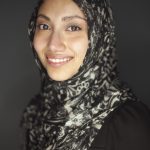 Wandsworth: Farhana Khalique 'Feathers' Farhana is a teacher, voiceover artist and writer from South West London. She was shortlisted for The Asian Writer Short Story Prize 2018, won a Word Factory Apprentice Award 2018 and has appeared in a number of publications, including sister-hood magazine and the debut issue of The Good Journal.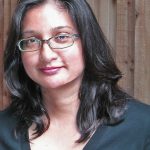 Westminster: Fawzia Muradali Kane 'Anguilla City' Fawzia was born in Trinidad, and now lives in Lambeth. She is a published poet, and has recently begun writing short stories. Her latest poetry pamphlet Houses of the Dead was published by Thamesis in 2014.  She suspects London the city is a sentient being.
The Highly Commended writers are: Patsy Middleton, H.B.O'Neill, Samuel Imarhiagbe, Roberta Woods, Kim Vassell, Judi Sissons, Tina Mander, Wenzday Jones, Kim French, Anthonette Isioma, Alan Ward, David Bottomley, Nick Thomas, Jude McGowan, Vera Sugar, Anita Goveas, Leslene Kwame, Kim Horrocks, Pollyanna Camille, Larkfield Holden, Simon Fairnington, Esther Cann, Eloise Stevens, Christine D'Mello, Jay Fejér, Nadia Attia, Nadine Grandison Mills, Christine Waller, Anne Rheason, Rosaleen Lynch, Suzanne Soh, Nina Simon, S. Niroshini, Becki Gauri, Liam J Hogan, Nyasha Joelle Clarke, PG Lewis, Elizabeth Lovatt, Patricia L Graham, Julie Shankly and Juan-Jesus Sanchez.
Congratulations writers! If you'd like to hear their winning stories and pick up the new City of Stories anthology, featuring all the winning stories as well as new work from the writers-in-residence, inspired by their residencies, then sign up to an open mic event at your local library this November: https://www.spreadtheword.org.uk/city-of-stories-open-mic-events/
Published 19 October 2018
---
---