In March 2019. we launched a call for submissions for London writers from backgrounds currently under-represented in publishing to receive professional feedback on their writing, covering letter and synopsis of their book from Samar Hammam at Rocking Chair Books Literary Agency.
We received a lot of interest in this opportunity and would like to thank everyone who applied. Samar said, "It's been a real pleasure to read through all of these submissions.  No two were the same and there was a lot of quality and energy. In the end we whittled it down and are looking forward to giving feedback to six writers commencing 12 August. Thank you for this opportunity!"
We're delighted to announce that six London writers: Bella Enahoro, Sadie Nott, Ted Curtis, Aisha Hassan, Gina Allum and Shade Lapite have been selected to receive professional feedback on their writing from Samar Hammam at Rocking Chair Books.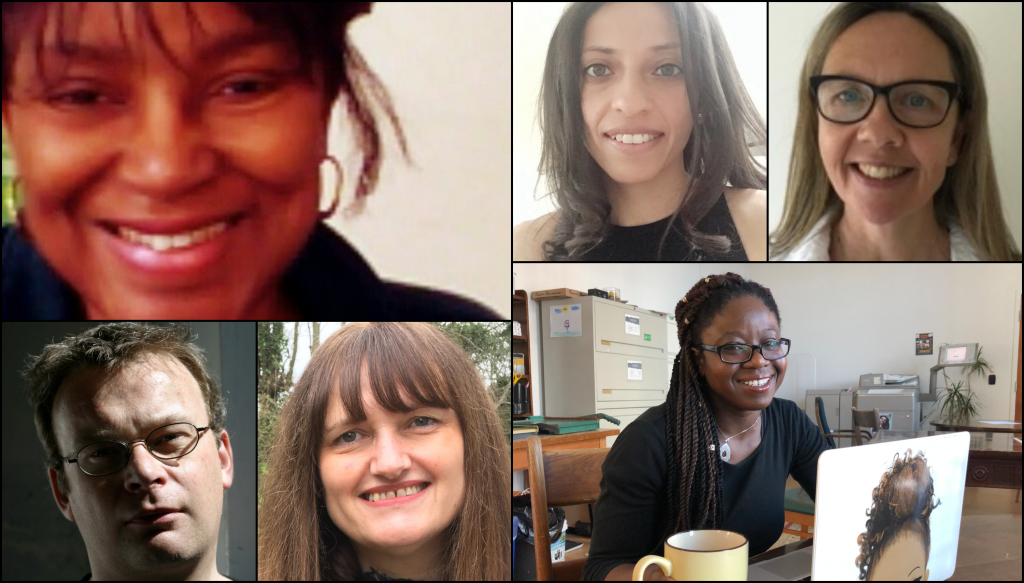 You can find out more about the writers and their projects below: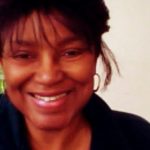 Bella Enahoro's goal is to write professionally becoming what William Boyd calls a 'free writer'. She's had a simmering passion for writing since she was a child but her love of words and stories initially found a natural outlet in acting. She has been a professional actress for a number of years working with such companies as the RSC and BBC before realising she wanted to tell her own stories. After graduating from Cambridge University with a first class in Social & Political Sciences, she worked her way through University in Los Angeles to attend UCLA's Professional Screenwriting programme which allowed her to open up to writing words as well as speaking them as her primary medium of expression. She writes television scripts and novels. Bella also loves singing Jazz.
Bella said: "I am excited, delighted and encouraged to have been selected for this opportunity. It really means a lot that an agent of Samar's experience has responded positively to my writing."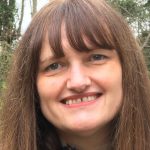 Sadie Nott has written a coming-of-age novel. She recently won a Creative Future Literary Award.  Her work has appeared in LossLit, The Selkie, and The Book of Godless Verse and is forthcoming in the A Wild and Precious Life and TLC Free Reads anthologies. Her fiction often explores emotional pain and the things we do to numb or mask it. This writing is informed by both her earlier life as a research psychologist and her own history of psychological troubles. She is currently working on her second novel.
Sadie said: "I'm so pleased that Samar will be providing feedback on my novel. I'm really looking forward to having her expert guidance on my opening chapters and synopsis, which, hopefully, will bring my book one step closer to being out in the world."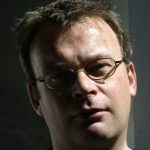 Born in Wiltshire, Ted Curtis had a sheltered provincial 1970s working class childhood, but in 1983 he saw Crass and ran away with the anarchist punk circus. In Swindon, he was approached by someone from Oxfam, wanting a piece on homelessness for their youth magazine, Bother. After a move to London in the 1990s, he started to take writing more seriously, and had some success in the small press with various short stories. In 2015 he completed a Creative Writing BA at Birkbeck College and published a novella, The Darkening Light. He is currently working on three separate novels, and publishes regular book reviews at www.madteddyreadsomebooks.wordpress.com.
Ted said: "I am surprised and delighted at having been selected for this feedback opportunity for the first chapter of my novel, Here's What Happened. I very much look forward to taking advantage of this amazing opportunity, to reading Samar's criticism and suggestions on my work, and applying them to the rest of my novel."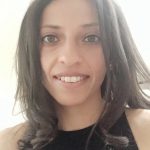 Aisha Hassan's poems were shortlisted for the Poetry School / Nine Arches Press Primers competition 2017. Her short play Pickled Mangoes was performed at the Tamasha comedy scratch night performance at Soho Theatre in June 2017. Her work has appeared in Under the Radar and Campus magazines. She is currently working on her novel. She lives and works in London.
Aisha said: "As an unpublished prose writer, opportunities for professional feedback are few and far between, so thank you to Spread the Word and Samar for this opportunity. I am pleased my work has been selected for feedback, I can't wait to hear what Samar has to say about it."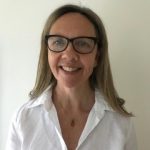 After a medley of jobs (teacher, journalist, clown … ) Gina Allum now lives very quietly in the hinterland of Watford  – a town criminally under-represented in the literary canon. Mother to two grown sons, she shares her Hertfordshire cottage with books, husband, dog and a hive of unruly bees. She draws daily inspiration from the natural world and feels driven to champion it in her work. When not writing, reading.
Gina said: "I am really excited to get this opportunity for feedback on my debut novel After Eve, a dark comedy about inheritance and loss. Writing, especially writing from the margins, can be a lonely, speculative business. I am so grateful to Spread The Word and Samar Hammar at Rocking Chair Books for all their support."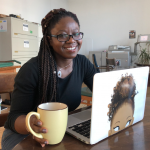 Shade Lapite is a Black British, London girl who works as a digital content editor. She has an MA in journalism and blogs about Black books and authors @ CoffeeBookshelves.com. She has written for The Pool and various online platforms. She writes Young Adult and romance, and hopes to be published someday soon.
Shade said: "I am so pleased to have been selected for feedback from Rocking Chair Books. It is incredibly validating to have an agent of the caliber of Samar Hammam, an agent known for representing 'original and page-turning books', see those values in my work. I'm excited about the next step and I hope this will be the spring-board that helps to get my story finished and out into the world."
Published 10 June 2019
---
---