Spread the Word is accepting submissions for a limited number of written feedback reports from the literary agent Samar Hammam of Rocking Chair Books Literary Agency.
Samar is offering to provide written feedback on up to 6-8 submissions by writers from under-represented backgrounds based in London, UK. She is looking for adult fiction and non-fiction.
Samar says: "I love original stories that work for a wide audience, and work across genres. I've done commercial women's, upmarket, gift books, and literary titles. Something stunning and accessible is all, I'm open to what that might be."
We define writers from backgrounds under-represented in publishing as:
Have a low household income

Are working class

Have experienced a lack of academic and/or vocational training opportunities – i.e. have not been able to study/train to their full potential due to low income, ill health, being a carer etc.

Are or have been a carer

Have experienced homelessness

Are a single parent

Have a disability

Are from a BAME background

Are a member of the LGBTQ+ community
How to apply
Please note this opportunity is only open to writers based in London, UK. Apply via Submittable. Only one entry per applicant will be accepted.
What we will need from you:
A sample of your writing; from 3,000 to 5,000 words from the beginning of your book

A synopsis of the book (no more than 1 side of A4)

A covering letter that includes: What stage you are at with your book i.e.: have you just started/nearly finished/completed? How you meet the criteria for this opportunity. A summary of your writing endeavours to date (e.g. Have you taken part in writing development opportunities? Have you mainly been writing on your own at home?)
Samar will be providing feedback on the documents you submit.
You can submit your application here: https://spreadtheword.submittable.com/submit
Timeline
The deadline for submissions is 11.59pm on Tuesday 30 April 2019. Successful applicants will be contacted in June, with the written feedback to be given before the end of August 2019. If you have any queries about your application or this opportunity, please get in touch.
About the Agent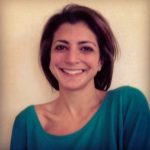 Samar Hammam founded Rocking Chair Books Literary Agency in 2013 after six years as a Director at Toby Eady Associates. Prior to that she worked as a literary scout in New York City for Linda Clark Associates. She is a primary agent, but works with other agencies to represent their rights in translation. She lives in London with her fella and two kids.
http://www.rockingchairbooks.com
@rockingbooks
Published 29 March 2019 
---
---