What is it that makes a short story so wonderful? CG Menon, who will be running a short story writing workshop on 14 May, unearths the magic of this particular genre, highlighting writers she believes are inspirational in the art of the elusive 'less is more' in short stories. 
'When writing short stories, each word is hugely important. Shorter pieces just don't have the room that a novel does to meander, to take their time, to unwind slowly. This doesn't, of course, mean that a short story has to be fast-paced. Some of the best short stories are deceptively still. Its only when you look at them in detail that you see that every single sentence is carrying its own weight and more.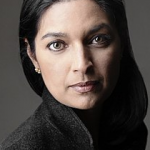 One of the writers who does this wonderfully is Jhumpa Lahiri. In her compelling story A Temporary Matter, a husband and wife swap secrets which gradually move closer and closer to the heart of their marriage and their disappointments. It isn't a long piece – less than 7000 words – but Lahiri uses the dialogue to illuminate the characters' history together. Crucially, certain events during their marriage are only hinted at, or are revealed by one character's reaction to something that the other either did or didn't say. This is a wonderful way of letting a reader know not only what's happening, but what the characters had hoped for: event and reaction contained within a single sentence.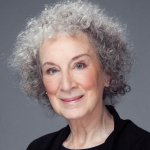 Margaret Atwood also does this with great skill in her short fiction. In contrast to Lahiri, Atwood tends to use dialogue sparsely. Instead, we often get a direct view into her characters' thoughts and internal narratives. This technique allows her to subtly direct the reader's attention to the events which have the most importance to the character and the story. In Betty, the narrator looks back from her own adulthood to tell the story of Betty and Fred, a married couple she knew during her own childhood. This is a wonderful technique which allows the narrator to comment directly on the story and on her own experience of it. Her childish concerns – her popular sister, her feelings of being left behind – are used to reinforce the reader's sense of events which lead to the breakup of Betty and Fred's marriage. By using an adult narrator Atwood turns this story from the particular to the general: through Betty and Fred's story, the narrator's own commentary which eases the reader into something wider and more universal than their own marriage.
Mavis Gallant is a third writer who says a lot in very few words. Her short stories tend to be slightly longer than Lahiri's and Atwood's – The Ice Wagon Going Down The Street is approximately 10,000 words – but there's no excess in her sentences. Gallant's specialty, like Atwood, is to reveal the general via the particular. She focuses on detail, describing for example the contents of a desk or filing cabinet, then suddenly widens to encompass the rest of the room. This technique is used to great effect to ensure that the reader is aware of things which the characters themselves might not be. A character will notice a mis-filed paper but miss a vase of flowers, or will react coldly to a mis-timed greeting without noticing the effect this has on the room. Gallant simultaneously keeps us within the head of her characters, and also successfully shows us both what they don't see and what this means for the story as a whole.
Other writers are more obviously minimalist – Raymond Carver and Ernest Hemingway are some immediate examples – but a study of writers such as Lahiri, Atwood and Gallant shows us the double nature of short story writing. Dialogue doesn't need to be minimalist; sentences don't need to be short; plot doesn't need to be fast. Rather, a satisfying short story needs to leave the reader with the sense that they know more about the events and the characters than they've been told on the page.'
You can sign up to attend CG Menon's workshop here and members of the London Writers Network get discounted rates.
---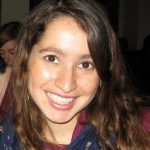 CG Menon is the author of Subjunctive Moods, published by Dahlia Publishing. She has won or been shortlisted for the Bridport, Fish, Bare Fiction, Asian Writer and Willesden Herald and the London Short Story Prize prizes. Her work has been broadcast on radio, and she's been a member of several international short story competition judging panels. She has a PhD in pure mathematics and has completed a creative writing MA at City University.
---
---