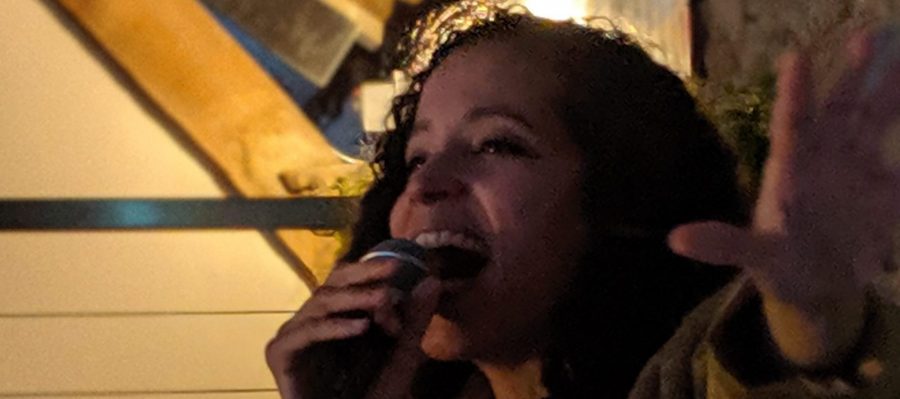 Join Apples and Snakes in the Albany Café for a chilled-out hour of stories over a cuppa or cake!
Featuring lively and engaging storytellers Jordan Campbell and Laura Sampson retelling folk tales, myths and legends with a London connection.
Free event for anyone who wants to hear a story!
Hosted by Apples & Snakes, the leading organisation for performance poetry and spoken word in England: www.applesandsnakes.org
About Deptford Literature Festival
Deptford Literature Festival celebrates the creativity and diversity of South East London through stories, words and performance. Most events are free. This event is open to people aged 16+. It is funded by Arts Council England and run as a collaboration between independent producer Tom MacAndrew and Spread the Word. You can read more about the festival and see the full programme at spreadtheword.org.uk/deptford-literature-festival
Free but ticketed, what we'd like you to know
This event works on a first come, first served basis. Any ticket uncollected 5 mins prior to the start time may be subject to reallocation. If you've booked a ticket and know in advance of the event day that you can no longer attend, please let us know so we can offer your ticket to someone else.
STORYTELLERS
Jordan Campbell
---
See More
Jordan Campbell's lively and engaging style has
captivated audiences across the country and as far as
the Caribbean. He enjoys nothing more than sharing a
good story and has designed and delivered numerous
projects empowering others to do the same. Jordan
tells stories from all over the world and has recently
been working on lesser known epics.
Laura Sampson
---
See More
LAURA SAMPSON an emerging storyteller and event
creator from London. After a first degree in literature
she worked with writers before training in
performance; she has since told stories with
organisations including the Crick Crack Club, Polka
Theatre, Bloomsbury Festival, Moon Festival Midnight
Run and the British Library.
---
The Albany café
---