Nature writing is often the preserve of the normative body, and in Dissembling Nature we will explore a radical nature poetry centring a diversity of bodies.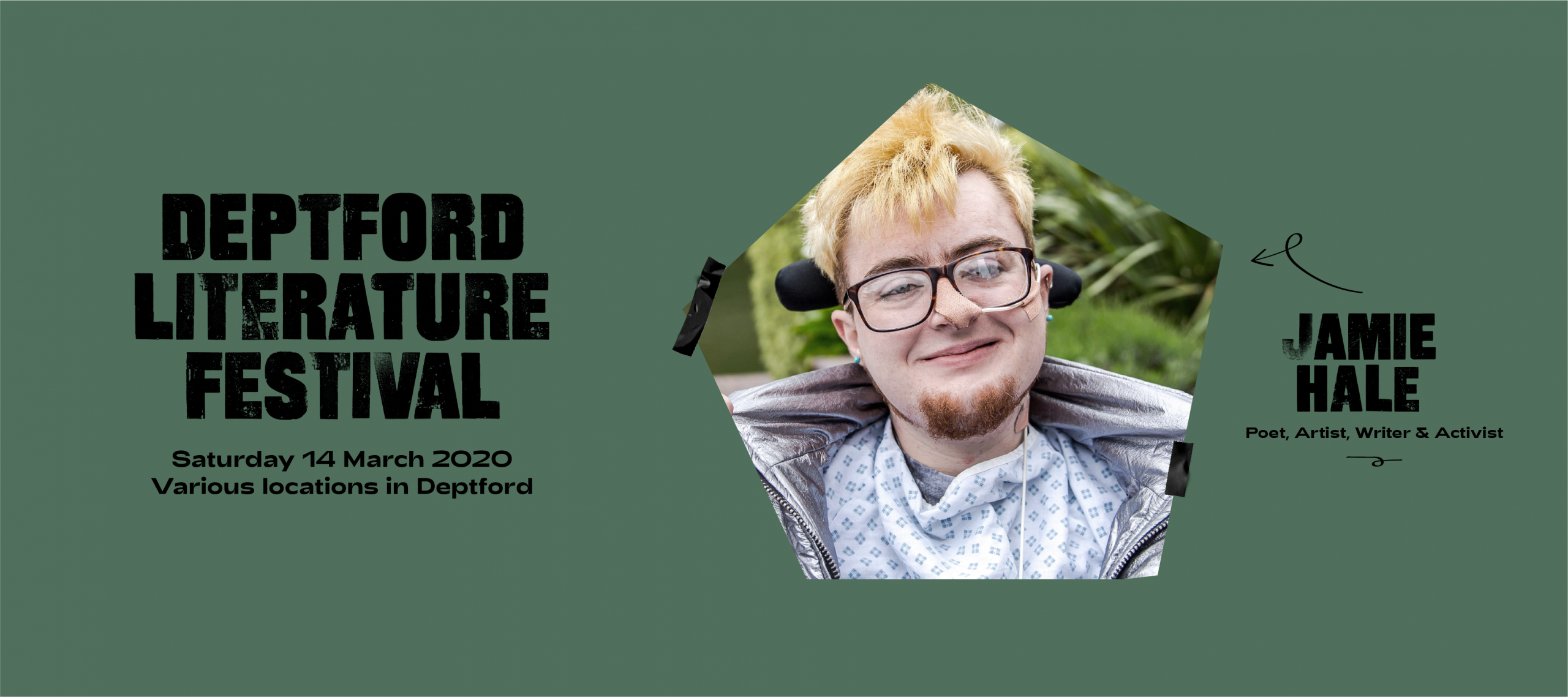 In this workshop, we will read 'nature poetry' from a variety of authors, and explore what it means to write about nature from a body that diverges from the straight, white, cis, male, non-disabled canon. We will then use this as an exercise to start producing our own nature poetry inspired and shaped by these writers.
Following that, weather permitting we will also go on a short walk to explore the 'urban nature' that Deptford offers (if the weather is bad, I will bring items from Deptford's urban nature for us to consider).
We'll look at what we've found in Deptford through an environmental lens, and discuss ecopoetics and whether it can effect a change in how we interact with the climate crisis. We will use the 'urban nature' with a series of prompts to create new writing.
Finally, we'll explore the process of putting that writing on the page. Using handmade, recycled paper, and ethically sourced pens, we'll explore the permanence of copying our poems down to be exhibited if we wish.
Photo of Jamie Hale by Becky Bailey.
You will need: pen and paper, or laptop (however you prefer to write)
Ages: 16+ 
Prices
All Deptford Literature Festival tickets prices are costed at the lowest price possible and have one price point. There are 14 free events as part of Deptford Literature Festival.
Free places offer for this workshop 
We are offering a limited number of free tickets for the three events at Deptford Literature Festival that require a ticket to be paid for. These spaces are offered to Lewisham residents who would like to attend this event but are on a low income or suffering from financial hardship,  for example:
– You are in receipt of Universal Credit, Job Seeker's Allowance, disability benefit, income support or working tax credit
– You earn less than the London Living Wage of £10.55 per hour or a £23k annual salary
We will also consider other situations not covered here, please explain in your email application.
Please email hello@spreadtheword.org.uk with the subject 'Deptford Literature Festival Free Place request: Dissembling Nature with Jamie Hale' and include:
Your name;

Your address including postcode;

The Deptford Literature Festival event you would like to attend for free;

A brief paragraph of 2- 4 lines explaining your financial circumstances in relation to the criteria and why you would benefit from attending the event you're applying for a place.
Please apply by Friday 21 February for your free place. We will let all applicants know the outcome of their application by Friday 28 February.
We expect to be oversubscribed for the free places we have available, so we might not be able to offer a free space to everyone who applies. The majority of Deptford Literature Festival events are free to attend so we hope if you are not successful in securing a free place at one of our three paid-for events, one of the other programme events will be of interest to you.
About Deptford Literature Festival
Deptford Literature Festival is funded by Arts Council England and is run as a collaboration between producer Tom MacAndrew and Spread the Word. Check out the full programme at www.spreadtheword.org.uk/deptford-literature-festival
Jamie Hale
Poet
---
See More
Jamie Hale is a poet and essayist whose creative work narrates the agency and urgency of living as a disabled person in the world. Part-human part-cyborg, their dependence on tubes and machines leads their work to explore the intimate connections between the body, nature, and mortality and universality. They have been published by the Guardian, the Rialto, Poetry Quarterly, the New Statesmen & the Wellcome Collection, and curated CRIPtic (a night of D/deaf and disabled arts including their solo show NOT DYING) at the Barbican Centre in 2019. They have performed in venues including the Lyric (Hammersmith), the Barbican Centre, the Tate Modern, the Southbank Centre, Trans Creative Arts Festival, and the Saboteur Awards. They were one of the winners of the London Writers' Awards for Poetry in 2018, and in 2019 they were shortlisted for the Jerwood Fellowships.
---
Deptford Lounge
9 Giffin Street
Deptford
London
SE8 4RJ
---