In this workshop, imagine a new set of deities designed for our lives today - god of memes, for example! - and what they say about our modern values.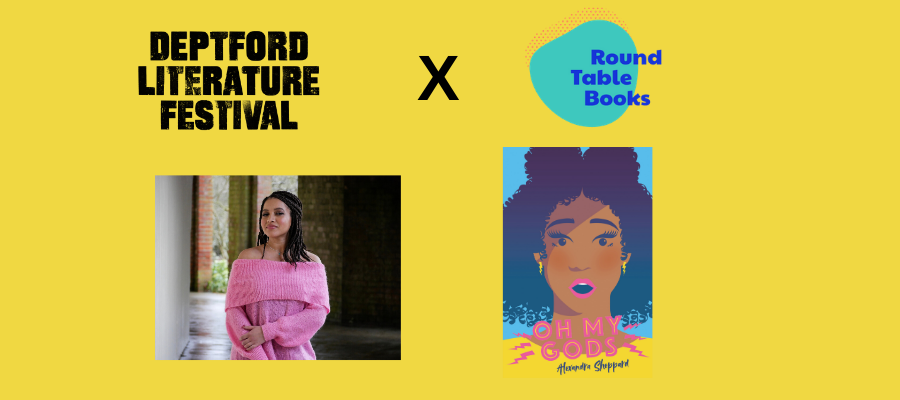 From the goddess of hunting to the god of poetry, the worship of deities in the ancient world shows us their way of life. But what new goddesses might we need to thrive in 2020? In this workshop with Alexandra Sheppard, we'll imagine our own new gods/ deities.
Age guidance: 9+
Please note that parents, guardians or carers must stay with their children during this event. When booking a ticket, you only need to book one ticket per child (i.e. you don't need to book a ticket for yourself and your child).This event is part of Round Table Books' day of family activities at Deptford Literature Festival, curated for our younger festival goers and their parents, carers and guardians. Round Table Books will be selling books by featured authors and more at the festival in Deptford Lounge Library throughout the day.
Free but ticketed, what we'd like you to know
This event works on a first come, first served basis. Any ticket uncollected 5 mins prior to the start time may be subject to reallocation. If you've booked a ticket and know in advance of the event day that you can no longer attend, please let us know so we can offer your ticket to someone else.
About Round Table Books
Round Table Books is the only children's bookshop in Brixton. It officially opened its doors in June 2018 after successfully running two pop up shops and crowdfunding £50,000 to do so. It stocks inclusive titles from underrepresented authors and illustrators for the ages of 0-18 and regularly holds events both in the store and wider community.
About Deptford Literature Festival 
Deptford Literature Festival celebrates the creativity and diversity of South East London through stories, words and performance. Most events are free. It is funded by Arts Council England and run as a collaboration between independent producer Tom MacAndrew and Spread the Word. You can read more about the festival and see the full programme at spreadtheword.org.uk/deptford-literature-festival
WORKSHOP LEADER
Alexandra Sheppard
Writer
---
See More
A social media professional by day and fiction writer by night, Alexandra Sheppard has been shortlisted for the Megaphone writer development scheme and is a member of SCWBI. Oh My Gods is her debut novel.
Image of Alexandra Sheppard by Tito Olaniyan.
---
Deptford Lounge (children's library)
---