There is an inherent bias in the poems that we see generated by machines, but through community - led efforts we can translate these poems out of English into other languages, along with raising awareness of AI algorithms made in languages other than English that generate poetry. This is a special workshop with Tice Cin and Khairani Barokka in partnership with Poetry Translation Centre.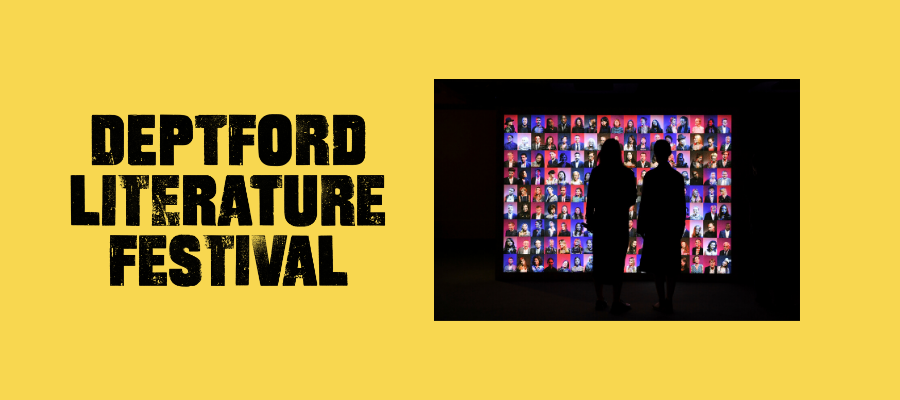 Participants in this workshop will translate the poetry of machines into other languages or 'codes', to explore how the translation process opens up questions around creativity, authorship and encoded bias. Participants have an option of sharing their responses made during the session to incorporate into an archive of poetry translated by humans into other languages from machine generated poems – this is part of a wider project, which includes a soundscape of translated machine generated poems.
This event might especially appeal to those who are bilingual and with some experience of translation, but all are welcome including those who only speak English.
WORKSHOP LEADERS AND PRODUCERS
Tice Cin
---
See More
Tice Cin is a poet and writer from Tottenham, North London. Her work has been published in Skin Deep Magazine and commissioned by venues including St Paul's Cathedral and Battersea Arts Centre. An alumnus of the poetry community Barbican Young Poets, she recently took part in the Barbican's Art of Change series and is part of the centre's Design Yourself collective. She is also a Literary Fiction awardee of Spread The Word's London Writers Awards. A consultant with community project New Muslim Stories, she is passionate about helping marginalised voices reach their potential. Currently, she's creating poetic sound portraits with composer Pietro Bardini highlighting the sonic beauty of linguistic and dialectical crossings.
Khairani Barokka
---
See More
Khairani Barokka is a writer, poet, and artist. Published and working internationally, she is the writer/performer/producer of Eve and Mary Are Having Coffee, co-editor of HEAT: A Southeast Asian Urban Anthology (Buku Fixi, 2016), Stairs and Whispers: D/deaf and Disabled Poets Write Back (Nine Arches, 2017), writer-illustrator of Indigenous Species (Tilted Axis, 2016), and author of Rope (Nine Arches, 2017). Among her honours, she was an NYU Tisch Departmental Fellow for her masters, has received six residencies, and was recognised by UNFPA as an Indonesian Young Leader Driving Social Change.
Poetry Translation Centre
---
See More
The Poetry Translation Centre gives the best contemporary poems from Africa, Asia and Latin America a new life in the English language, working with diaspora communities for whom poetry is of great importance.
---
Deptford Lounge
9 Giffin Street
Deptford
London
SE8 4RJ
---