Discover routes into poetry and publishing success with editors of Poetry London and Goldsmiths lecturers. Includes a poetry reading.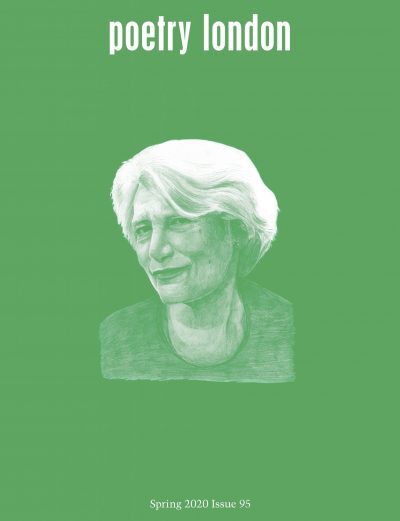 A frank and informal chat about the challenges and opportunities of starting a career in poetry, with Poetry London editors Martha Sprackland and Dai George and Jack Underwood, a lecturer in Creative Writing at Goldsmiths, where Poetry London is based. Joining them will be Sarala Estruch, a rising star on the British poetry scene and an alumnus of Goldsmiths.
Taking part will be a selection of alumni success stories from the Goldsmiths poetry programme. The aim of this discussion will be to have a lively chat about embarking upon a career in poetry. We will provide insight and perspective from two sides of the publishing business: first, from the editors who are in the position of 'gatekeeping', and then from the new poets who have had to put their work out there and break through the gates. What are the dos and don'ts? What are the battle stories that others might learn from? How might creative writing programmes fit into this picture? How best to grab someone's attention and get a foot in the door? This event will bolster confidence and illuminate routes into getting published.
Afterwards, Jack Underwood will host a reading showcasing the work of some exceptional alumni including Memoona Zahid, Eve Denney, Daisy Thomas, Steph Gorman and Mariam Varsimashvili.
Free but ticketed, what we'd like you to know
This event works on a first come, first served basis. Any ticket uncollected 5 mins prior to the start time may be subject to reallocation. If you've booked a ticket and know in advance of the event day that you can no longer attend, please let us know so we can offer your ticket to someone else.
About Deptford Literature Festival
Deptford Literature Festival celebrates the creativity and diversity of South East London through stories, words and performance. Most events are free. It is funded by Arts Council England and run as a collaboration between independent producer Tom MacAndrew and Spread the Word. You can read more about the festival at spreadtheword.org.uk/deptford-literature-festival
FEATURING
---
Deptford Lounge (Main Hall)
---