A Deptford Creek Walk & Poetry Workshop with Ella Frears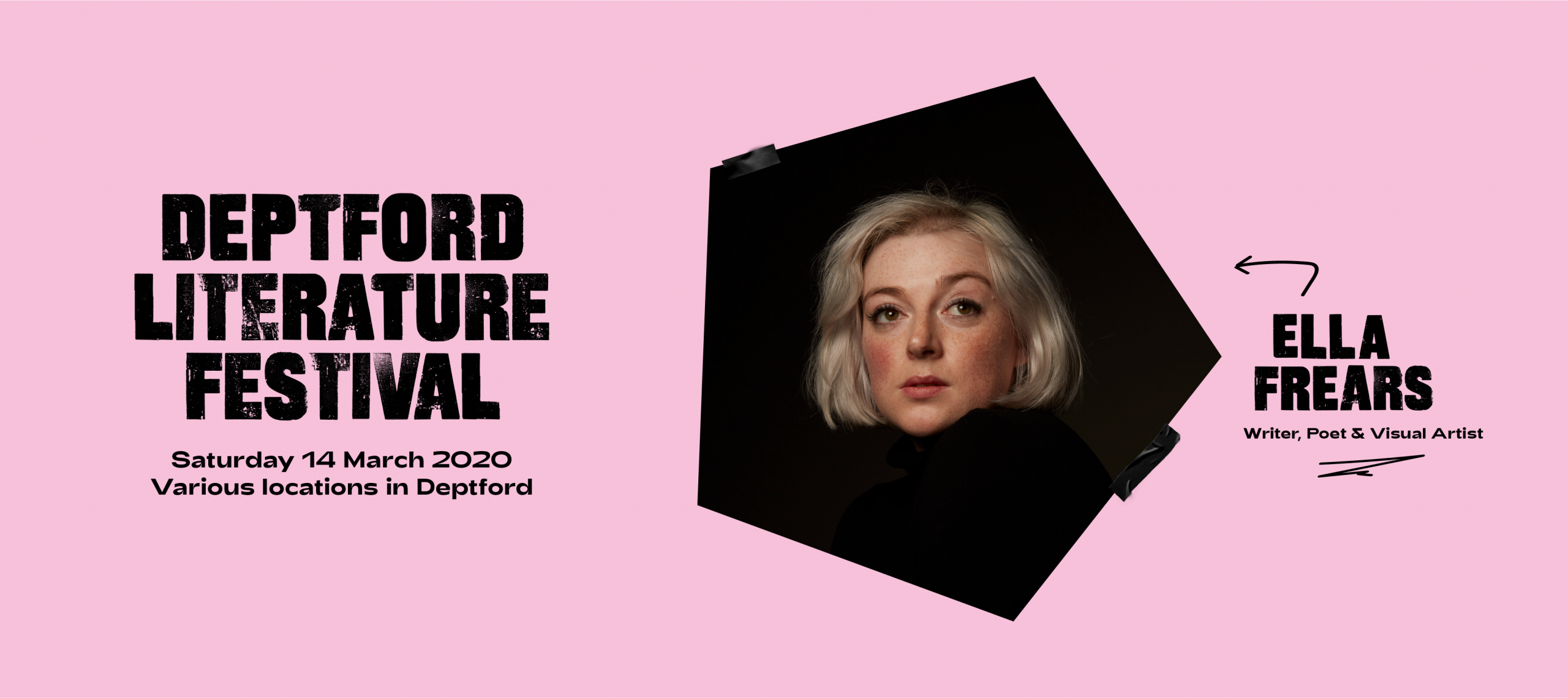 Deptford Creek has a long history of fishing, ship building and dockyards. As the tide falls each day it exposes almost a kilometre of river bed. The waters and muddy banks are home to a variety of wildlife including shrimps, crabs, fish and birds as well as many species of wild flower.
We'll wrap up warm, pull on some waders and take a guided walk through the river, learning about the tides, local history, wildlife and the bizarre objects that are lost and found in Deptford Creek.
We'll use the things we've observed and learned to create poems exploring our relationship to nature and the city. Looking at work by poets who respond to the great outdoors, we'll dredge our own lives for details, blend the personal with the historical and wallow in the mud of what makes us human.
Waders, waterproofs, sticks and fishing nets will be provided along with cups of tea after the walk.
Please note – the first part of this session is weather dependent and may be subject to change.
Dress warmly.   
Ages: 16+
Prices
All Deptford Literature Festival tickets prices are costed at the lowest price possible and have one price point. There will be free activity as part of Deptford Literature Festival.
Free places offer for this workshop 
We are offering a limited number of free tickets for the three events at Deptford Literature Festival that require a ticket to be paid for. These spaces are offered to Lewisham residents who would like to attend this event but are on a low income or suffering from financial hardship,  for example:
– You are in receipt of Universal Credit, Job Seeker's Allowance, disability benefit, income support or working tax credit
– You earn less than the London Living Wage of £10.55 per hour or a £23k annual salary
We will also consider other situations not covered here, please explain in your email application.
Please email hello@spreadtheword.org.uk with the subject 'Deptford Literature Festival Free Place request: When the Tide is Out with Ella Frears' and include:
Your name;
Your address including postcode;
The Deptford Literature Festival event you would like to attend for free;
A brief paragraph of 2- 4 lines explaining your financial circumstances in relation to the criteria and why you would benefit from attending the event you're applying for a place.
Please apply by Friday 21 February for your free place. We will let all applicants know the outcome of their application by Friday 28 February.
We expect to be oversubscribed for the free places we have available, so we might not be able to offer a free space to everyone who applies. The majority of Deptford Literature Festival events are free to attend so we hope if you are not successful in securing a free place at one of our three paid-for events, one of the other programme events will be of interest to you.
About Deptford Literature Festival
Deptford Literature Festival is funded by Arts Council England and is run as a collaboration between producer Tom MacAndrew and Spread the Word.
More Deptford Literature Festival events can be found at www.spreadtheword.org.uk/workshops-events/, with the full line up announced on 27 January 2020.
About Ella Frears
Ella Frears
Poet and Visual Artist
---
See More
Ella Frears is a poet and visual artist based in south-east London. She has had poetry published in the LRB, Poetry London, Ambit, The Rialto, Poetry Daily, POEM, and the Moth among others. Her pamphlet Passivity, Electricity, Acclivity was published by Goldsmiths Press 2018. Her debut collection, Shine, Darling will be published by Offord Road Books 2020.
/
Her collaborative installation with artist Ben Sanderson, The Six Pillars of Modernism, was on show at Tate St.Ives,2017-18. And her 10 poems and texts about the St Ives Modernists are currently on show throughout the gallery.
/
This year Ella was one of four finalists for the Arts Foundation Fellowship in Poetry and had a poem commended in the National Poetry Competition 2019.
/
She is a trustee and editor for Magma Poetry and was awarded a fully funded scholarship for the MA in Creative Writing at Royal Holloway University as well as a place on the prestigious Jerwood/Arvon mentoring scheme 2016/17.
/
Ella has completed residencies for the National Trust, Tate Britain, SPUD (the Observatory), conservation organisation Back from the Brink, and was poet in residence at Royal Holloway University physics department, writing about the Cassini Space Mission.
/
She performs regularly across London and further afield and has guest lectured at Falmouth University and University East London in Fine Art, and Creative Writing. She is a tutor in poetry and flash fiction at City Lit and teaches workshops for the Poetry School and Spread the Word.
---
Creekside Discovery Centre
14 Creekside
Deptford
SE8 4SA
---