Great dialogue always stems from the underlying tension in character and plot. How you bring it to the page will depend upon getting to know your characters from the inside out.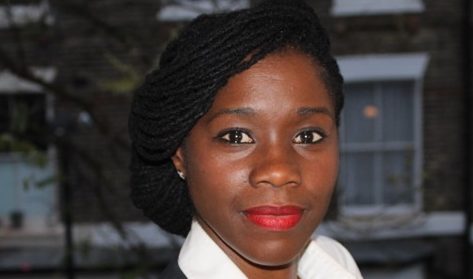 Dialogue is the soundtrack to the fictional world of your story. Creating that emotional connection with your reader based off of how your character articulates their world within the story is key to a memorable narrative journey. Combined with the technical aspects of dialogue writing you can expect to deepen that narrative and bring the necessary pace to the plot that balances the story.
What will you do in the workshop?
The workshop will comprise small group exercises, we will use short story and extracts for examples of good dialogue for discussion; there will be a character meditation and a timed writing exercise with optional sharing to the group.
What can participants expect?
Creativity always benefits from being playful where we will warm up with some oral storytelling exercises, plus:
How to analyse real speech for dialogue writing

Identifying surface and underlying tensions in character for dialogue writing

How to quickly develop characters using a meditation

How sensory detail, setting and action support realistic dialogue

How to use timed writing to develop a scene with dialogue
Who is the opportunity for?
Writers that have some technical knowledge of constructing dialogue but are seeking new tools for progressing their writing project.
What do you need to take part?
You will need a device with a webcam and microphone and the Zoom app installed. Please visit https://zoom.us/ to download it. We will also email you instructions to get you started. During the session you will also need a notepad and pen.
Free opportunities
We ask that you only book onto one of our free workshops in our Developing Tutor series. The workshops are: How to Sharpen Your Prose with Iqbal Hussain, The Hidden Benefits of Failure with Chris Simpson and Dust to Flesh: writing dialogue that makes your characters come alive with Esther Poyer. 
This workshop is free to you as part of our create-write-connect fundraising campaign. If you do have the means to pay, we ask that you make a charitable donation to Spread the Word so that we can continue to offer free accessible programmes for under-represented writers. Any donation you make, will go towards our work and the invaluable work of the Trussell Trust. You can donate here:
If you'd like to read our terms and conditions before booking, you can do so here or you can view them at the bottom of every page of our website.
ABOUT ESTHER
Esther Poyer
---
See More
Esther Poyer writes about an imagined past from a rich Guyanese legacy, alongside the imagery and vernacular of her life born and raised in 1980s London. These and other contrasting aspects, resonate in her storytelling where she draws on emotional responses to the tension between family relationships in unfamiliar environments.
A chef in the West End for a few years before achieving a BA (Hons) in Film, Video and Photo Arts at University of Westminster. After four short years working in film and TV, she had her son. She took on full-time office jobs; when .com was shrouded in mystery and premium priced. Starting in business as a life coach and trainer was a way to fund and free up time for writing. In 2011, she achieved an MA Creative Writing (distinction) from Birkbeck and novel writing came to the forefront. Throughout this time, she has performed poetry and fiction at various events, open mics and festivals around the UK and as far flung as Nairobi, Kenya.