A practical, example-driven session focusing on the importance of capturing a reader's attention from the first sentence, led by the author Jarred McGinnis.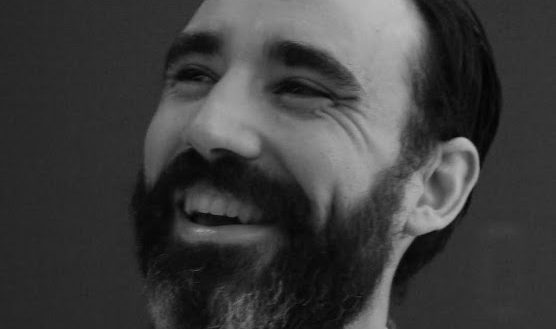 When submitting your short story to a publication or your novel to an agent, you have the tiniest sliver of their attention in which to stand out amongst the thousands of other entries. We will look at examples to understand how in the first few sentences the masters create their compelling, evocative and concise prose.
What will you do in the workshop?
We will have an example-led approach to understand how great writers are able to do plot, character, scene in a short space to draw the reader in. We'll look at examples of great openings from novels and short stories, but we'll also investigate counter-examples. A book famous for its bad opening, Edward Bulwer-Lytton's 1830 novel Paul Clifford. We'll see if history has been fair and as an exercise see if we can improve the opening. We'll look at the often prescriptive advice about openings and see if we agree.
What can participants expect?
During our session, we will have a mix of reading, analysis, discussion and plenty of writing exercises to make sure the session is interesting and productive. We'll start off with a game of 'guess the famous first line' to demonstrate how a single iconic sentence can embody an entire novel to draw you in for the next three hundred pages or three thousand words. You will have an opportunity to apply some of the ideas we discuss. You'll try to rewrite 'It was a dark and stormy night'. You'll be able to edit your own work to see if your opening is doing all the work it can.
Who is the opportunity for? 
This workshop is suitable for short story writers and novelists at any skill and experience level who have an opening page that they are keen to sharpen and perfect.
What do you need to take part?
You will need a device with a webcam and microphone and the Zoom app installed. Please visit https://zoom.us/ to download it. We will also email you instructions to get you started. During the session you will also need a notepad and pen.
Free opportunities
This workshop is free to you as part of our create-write-connect fundraising campaign. If you do have the means to pay, we ask that you make a charitable donation to Spread the Word so that we can continue to offer free accessible programmes for under-represented writers. Any donation you make, will go towards our work and the invaluable work of the Trussell Trust. You can donate here: https://givi.ng/xzue
If you'd like to read our terms and conditions before booking, you can do so here or you can view them at the bottom of every page of our website.
ABOUT JARRED
Jarred McGinnis
---
See More
Jarred McGinnis is the co-founder of The Special Relationship, which was chosen for the British Council's International Literature Showcase. He was the creative director for 'Moby-Dick Unabridged', a four-day immersive multimedia reading of Herman Melville's 'Moby-Dick' at the Southbank Centre, involving hundreds of participants.
His short fiction has been commissioned for BBC Radio 4 and appeared in respected journals in the UK, Canada, USA and Ireland. He is or has been an Associate Writer for Spread the Word, a mentor for the Word Factory, a fellow of the London Library's T S Eliot Emerging Writer Programme and a Writer-in-Residence for First Story.
His debut will be published by Canongate in 2021.