Are you a writer looking to refine your research skills? Or perhaps you have a particular interest in oral narratives? Maybe your personal writing project is inspired by oral history? We're running an exclusive full-day workshop on writing oral history in partnership with On the Record.
Sign up for a practical crash course in finding, eliciting and using oral history sources in your work. Suitable for poets, fiction, and non-fiction writers.
After a whirl through the theory of what makes oral history different from other forms of reportage, Laura Mitchison, from On the Record will look at methods, interview techniques and the all important ethical & legal issues around gathering other people's life stories. There will be time given during the workshop to discuss your personal projects. By the end of the session you'll have had real practical experience of interviewing and the opportunity to sit in the hot-seat yourself.
This event will be led by On the Record, a co-operative of oral historians and creative producers.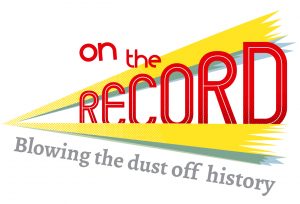 About Spread the Word's discounted rates
London Writers Network members receive a 10% discount on Spread the Word's paid programme of activities, and access to two free specially programmed London Writers Network events a year. You can find out more about the London Writers Network scheme here. If you are a London Writers Network member please login to receive your discount.
To see if you are eligible for a concessionary rate, please take a look at our concessions policy.
Laura Mitchinson
Managing Director at On The Record
---
See More
Laura has worked on oral history, heritage and arts productions for all manner of organizations, including the V&A Museum, the Women's Library, and Eastside Community Heritage. She brings media skills to the dissemination of oral history projects. Her photography work and writing has appeared in Index on Censorship, the Economist Intelligent Life, the Times, the Camden New Journal, Creative Revelations Magazine, Prospect online and Honduras This Week.
---
Idea Stores
Lab1
Whitechapel Idea Store
321 Whitechapel Road
London E1 1BU
---