Farewell to Saturn: The Cassini Mission's Grand Finale
Spread the Word is pleased to be a supporting partner with poet Ella Frears's unique writing residency.  Over the course of the year-long residency at Royal Holloway University, Ella will create an ambitious series of poems and visual works documenting and responding to the Cassini Mission.
Cassini is the first and only spacecraft to orbit Saturn and has been in space for nearly twenty years. The mission ends September 2017 when Cassini is scheduled to crash into the atmosphere of the planet. The planned destruction of the spacecraft will form a climactic point in the project.
There will be a 'funeral' event on the 15 September which will showcase poetic works in progress as well as new collaborations with composers, architects, filmmakers and designers. The funeral will be a farewell to our source of information on Saturn, to Cassini and will form a celebration of exploration both scientific and artistic.
The project is funded by Arts Council England and is partnered with Spread the Word.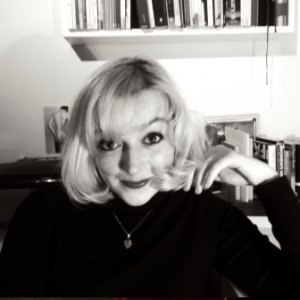 Ella Frears has had work published or forthcoming in Poetry London, The Rialto, Poem, The Moth, The Emma Press, Brittle Star, Poems in Which and The Stockholm Review of Literature among others. She was a Jerwood/Arvon Mentee 2016/17 (mentored by Mona Arshi) and was shortlisted for Young Poet Laureate for London 2014. She is a trustee and editor of Magma Poetry and has completed residencies and commissions for Tate Britain, Tate St.Ives, The National Trust, St. Michaels Mount and The Olympic Park. Most recently she was Poet in Residence in Buckler's Hard, New Forest with SPUD. Her debut pamphlet Passivity, Electricity, Acclivity is forthcoming with Goldsmiths Press (November 2017).
---
Keep up to date with Ella's residency on Twitter @Poet_as_Cassini and on the project website: cassiniresidency.co.uk
---
---