Spread the Word are pleased to announce that four London writers have been selected for inclusion in the crowdfunded anthology 'Common People: An Anthology of Working Class Writers', edited by Kit de Waal and supported by Unbound and regional writing development agencies across the UK.  The writers are: Adam Sharp, Elaine Williams, Loretta Ramkissoon and Riley Rockford.
Their writing will be published alongside works from well-known authors, amongst them, Malorie Blackman, Paul McVeigh, Daljit Nagra, Anita Sethi, Alex Wheatle and Cathy Rentzenbrink, as well as thirteen new writers from across the country.
As well as having their writing published in the anthology, they will receive support and mentoring from Spread the Word in the run up to publication.
Loretta says 'I'm thrilled and honoured to be part of this anthology. When I was 11 I wrote in my school year book that I wanted to be a writer (well, I actually put 'win the Nobel Prize for Literature' but I admit I was slightly overambitious). As life went on this goal dissolved into a dream, but this opportunity is incredibly valuable for writers like myself and I can't wait to see everyone's work come together.'
Adam says, 'What an honour to get to work with Kit de Waal and appear alongside so many wonderful writers. I couldn't be more pleased to be a Common Person.'
Riley says, 'This is probably the most significant thing that has happened to me so far, as a new writer. Being published for the first time is a major turning point. It feels so cool to have written something that people who don't know me liked and want to publish. I love the idea I can make something and it might be meaningful to other people. I feel very happy, and so grateful to be part of this anthology, especially because it is edited by Kit de Waal, whom I admire very much. Being chosen for the anthology is also incredibly motivating – it has given me energy and hope for the writing I am working on now.'
Elaine says, 'I feel blessed that my work's been selected for Common People and deeply honored to share a space with one of my writing heroes, Malorie Blackman. I look forward to the journey.'
Kit de Waal says, 'What stories!  What lives!  It's been so great to read these seventeen memoirs of working class writers.  All life is there; hard, (inevitably) but also wry, bizarre, sad and proud, there's some kick-ass ones too, all of them laced through with a determination to see the funny side, to do more than survive, to celebrate.  It's always a privilege to read a record of someone's life and I'm absolutely delighted to welcome all these new writers to Common People, and can't wait to see them all in print.'
Unbound will publish the anthology in May 2019.
Find out more about the London writers selected for this scheme below:
Loretta Ramkissoon – Which Floor?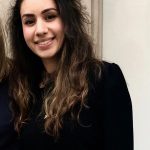 Loretta Ramkissoon was brought up by her grandparents on a council estate in London after her father left and her mother's struggle with bipolar disorder rendered her unable to care for Loretta. Her grandparents worked in Italian restaurants all their lives and instilled in her a determination to improve her prospects through hard work. Despite their struggles, the family always had a roof over their heads; never went hungry or lacked for anything vital and are fiercely proud of their achievements. After a state education, Loretta lived at home while studying for her degree and had a part-time retail job throughout university. Follow Loretta on Twitter @Laa_Ram.
Riley Rockford – Domus Operandi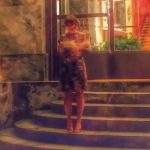 Riley Rockford's Dad is a cleaner and kitchen porter and her mum now has a job as an attendant in a museum. Brought up by her single mum in a council house, Riley had free school meals, and at university was entitled to the means-tested tuition fee waiver, despite which debt still mounted up as she tried to do things that would give her more opportunities. Being in the company of people who are not working class made her think about what it means to be from a working-class background. 'I've got my degrees now, and so I wonder if I am supposed to be a different class now too. But it doesn't feel like the way you relate to the world, or feel in it, changes that easily'.
Adam Sharp – Play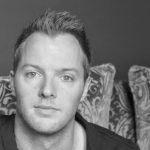 Adam grew up in a working-class area of Manchester, spending his first few years in a boarded-up slum with his heroin-addicted parents, before being taken in by his grandfather so that he wouldn't be put into care. He and his pensioner grandfather moved into a council flat, remaining there until Adam moved out at eighteen. Adam now focuses on writing books and has completed one memoir, two novels, and one work of narrative non-fiction – none of them yet published. He is currently doing an MA in Creative Writing: First Novel at St Mary's College, Twickenham with Jonathan Gibbs, and is an organiser for Greenwich Writers Group.
Elaine Williams – Night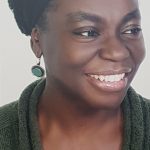 Both Elaine Williams' parents worked in factories, and growing up, she and her siblings knew the human and emotional cost of gas, electricity, sugar, bread, milk and paraffin – her dad leaving for work while it was still dark; her parents worrying about how they'd afford these necessities. Elaine went to state schools and was the first in her family to go to university, where she trained to be a teacher and then got a place at the National Film and Television School, where she trained to be a sound recordist. Ironically, while her parents managed to buy and pay for their house, Elaine is still a social housing tenant, employed in temporary freelance roles.
---
---