In November 2016, Spread the Word announced our inaugural Associate Writers – Laila Sumpton, Sabo Kpade, Jarred McGinnis, Simon Mole, Jasmine Ann Cooray, Ruby Cowling and Nick Field. As today, June 21st, marks the first ever National Writing Day, we thought it would be the perfect opportunity to showcase what some of our writers have been up to since then. We've also asked them for their top tips for aspiring writers.
We hope that this makes you feel inspired on National Writing Day!
Ruby Cowling won The London Short Story Prize in 2014 and is a fiction writer who has had her work published in numerous publications. She is also the Associate Editor for Short Fiction in the UK and at The Writing Disorder in the US. 
'I'm currently focusing on a rewrite of a book I'm hoping to complete by the end of the year. I'd describe it as speculative psychological fiction. It's a novel-length book (note the equivocation there… "novel" is a contentious term for it just now) that looks at the ways human identities are increasingly shaped by – and performed via – technology, and the resulting potential effects on our sense of self. It's set in a fictional northern English town, and London, with the action taking place this year or next. I'm looking at the quiet-but-critical psychological necessity for every human being of retaining a truly private psychic "core", and in what happens if we erode this part of the self by sharing everything with others. The book also touches on the vulnerability of "disaffected" young people (in particular) to suicide, and their potential to obsess over – even become – a "curated", controlled self-image when wider society lets them down.
I'm also still writing the odd short story, outside the book project, and am in the early stages of planning some collaborative work around "tech and identity" for later in the year.'
Ruby's advice to writers is – The best advice I've had has been "trust your instincts". Treat "rules" as guides; they may well be worth considering, but don't let them bleach you out of your writing. Writing is walking a narrow path between brazen arrogance and terrible self-doubt, but on some level you know what you want your work to look like, and what makes it unique and fascinating is the you-ness of it. And, obviously: read like mad. If you read enough, your instincts will magically become more and more trustworthy.
Simon Mole is a poet and facilitator. The first Poet Laureate for the London borough of Brent and part of poetry collective Chill Pill, Simon also co-leads the Keats' House Poetry Form for Keats House Museum.
In the last few months, Simon has been working with newly arrived migrants and refugees for English Pen, with vulnerable elders in care homes for Arsenal Football Club, and with lots and lots of primary school kids!
In February 2017 Simon launched a free, online poetry resource for teachers, kids and parents. At this link you'll find a horde of poems, raps and interactive writing games.
Simon's first play for children and families was commissioned by the V&A, and performed at the museum 28 times in October 2016. 'Friends For All', is an interactive rap story about having the confidence to be yourself and stand up for what you believe in. The show is touring with Half Moon Theatre across 2017/18.
Simon's top tip is – A good idea often hides behind one. Write now, edit later!
Laila Sumpton is a published poet and facilitator. She has been commissioned by the British Library, British Museum and National Trust, and is also the co-director of Bards Without Borders.
'This year has really flown by so far and I have been working on a wide range of projects with lots of different
organisations and learners.
I worked with a great music facilitator- Rhia Parker to deliver song writing workshops for adults supported by homeless charity St Mungo's.
An artists group I work with called The Change Collective have been delivering environmental education and storytelling workshops at Walpole park for several Muslim Homeschool groups and elderly groups. The Change Collective also ran a masterclass in creativity and mindfulness for the Barbican outreach program in Chingford.
I particularly loved working with year 5 and 6 students across five London boroughs to personify the fire of London following their visit to The Monument.
The refugee and migrant poetry group I co-founded called Bards Without Borders have been working on new material, some of which will be shared during our Refugee Week poetry event: 21 June, 7pm Ideastore, Watney Market. I am also coordinating another refugee week poetry and music for the amazing refugee children's charity Salusbury World on 12 July, 7pm St Luke's Church in Queens Park featuring fellow Associate Writer Jasmine Ann-Cooray, poet and playwright Tolu Agbelusi and poet Handsen Chikowore.
I am also currently branching out into short stories with the Spread the Word's City of Stories project- working with ESL learners in Ealing and Bexley.
And finally, I have also been working on an exciting commission for Historic Royal Palaces, which I hope to reveal more about in autumn…'
Laila recommendation to aspiring writers is: It has been great to seek some much needed editing and writing sanctuary in the Spread The Word offices, I would also advise going totally off grid for really focussed wiring sessions- if you are easily distracted like me!  Carve out time in your diary for reading literature, seeing poetry events and your own writing- this is what feeds you as a writer. Regularly challenge yourself to respond to news, films, documentaries, plays and conversations that move you. I rarely enter competitions, but would encourage writers to have a go- many are free to enter and are listed on the Poetry Society webpage, if anything- it forces you to finish a poem!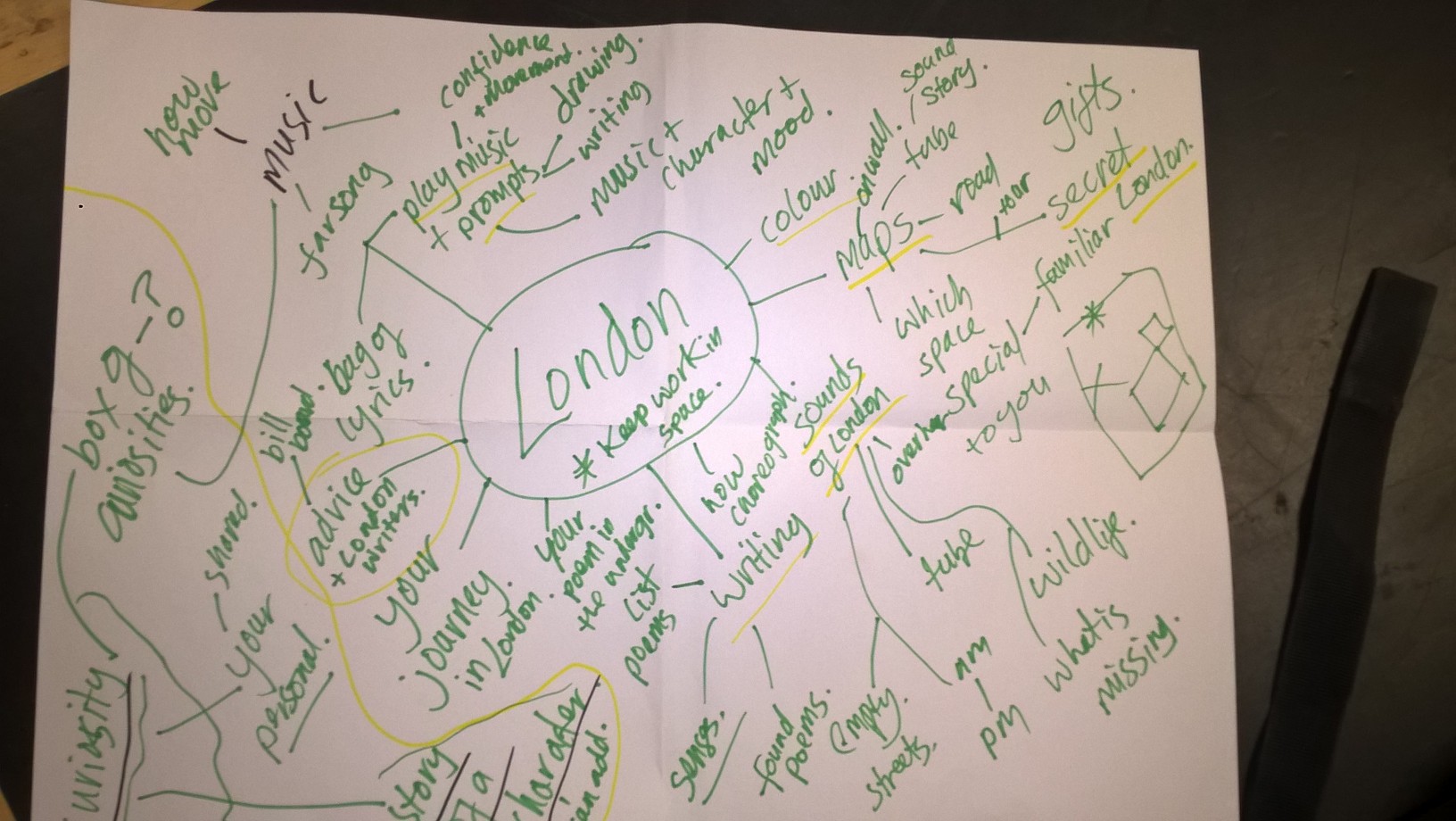 ---
---