It's National Writing Day today – an annual celebration of writing designed to inspire people across the UK to get writing.
This brilliant scheme is coordinated by First Story, supported by Arts Council England and the Old Possums Practical Trust, and delivered in partnership with over thirty-five national literacy partners, including Spread the Word. To inspire you to start writing today we've collated a fantastic collection of writing tips from this year's City of Stories writer-facilitators.
In addition we'll be running three City of Stories workshops today – in Kingston, Hackney and Wandsworth. We also have spaces for our remaining workshops which are free to attend. All participants will be eligible to enter the City of Stories competition and the winning stories will be published. Find out how to get involved here.
In the meantime, we hope you enjoy reading these fantastic tips and happy writing!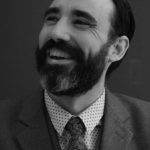 Jarred McGinnis
Top Writing Tips.
1) Stop fretting. Just write.
2) Do not fear the blank page. Just write.
3) Appreciate no one dies because of a shit sentence. Just write.
4) Tell the truth. If that's hard, just write.
5) Take a walk. Appreciate the infinitude and sublime wonder of your existence.
6) Contemplate your navel. Contemplate another consenting adult's navel.
7) Get a good night's rest.
8) Have a cup of tea.
9) Take a deep breath and understand that this the hard part is about to begin. Only time, patience, experience and being better-read than anyone else will save you.
10) Edit.
Lewis Buxton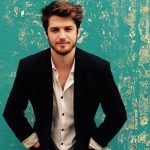 I am currently fascinated by: my barber's tattoos; the Liverpool football manager Jurgen Klopp; and beaches in North Norfolk. I write about all of these things. So my tip is: be interested & interesting. Think, read, and write about stuff you like daily. If you're interested in something, chances are someone else will be too. So ask questions, see what new, interesting angle you can find. What is the history of Holkham beach? Did you know that 'Klopp' means bed bug in Russian? Why would you have a shark tattooed on your skull?
Also: read. Read loads. Read in libraries, cafes, bed. Read on trains, planes, toilets. Read what you want to write.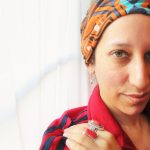 Bidisha
Write what's in your heart. Write the story you want to tell. Don't worry about what others are doing and don't react to trends. Be yourself, in writing just as in life, and look inside yourself for the story that's burning to get out. Then begin, and trust your instincts from there.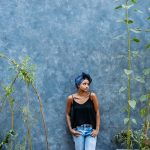 Rachel Long
If you're having difficulty writing, write exactly that down. I can't write. Then write how this makes you feel. This makes me feel… Then write down the reasons why you might be finding it difficult to write right now I can't write right now because... and because… and maybe because of… Then choose a colour, the very first colour that comes to mind (even if you usually hate that colour or it makes you feel angry or the opposite of how you feel now. Don't worry, stay true to the first one your mind gave you). Write down all the things that this colour makes you think of, every thought, memory, feeling, and keep going, write to the end of the page (or overleaf) if you have more to say. Then read over, see if the colour began to leak into the reason/s you felt you couldn't write in the first place. Don't cross out or overthink just write, automatically, trying to keep up with all the thoughts that pop into your head. It might become totally removed from the colour, that's OK. Move the way your thoughts go.
Read over. What have you found?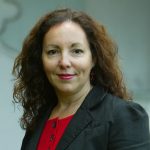 Anita Belli
Make the title work as part of the word count. Arrive late and leave early, and use the first line as a hook to entice the reader in. Create a complete world which intrigues us, with a central conflict, internal or external, and a purpose. Let the last line resonate with the reader so the story lingers beyond its length. Above all, leave space for the reader to contribute to the story.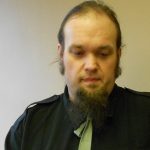 Tom Mallender
Your notebook is the camera you can use to record the history of the worlds you create. If you see or hear something interesting write it down. A notebook filled with bits of overheard conversation, snippets of graffiti and signage along with those ideas that come to you in the middle of the street is a trove that can be utilised again and again in your writing. A step to becoming a good writer is to become a great observer.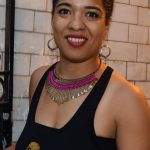 Olumide Popoola
First drafts are really zero drafts – they don't "count". Allow yourself to pour out onto the page, start editing after that. You need the words on the page, if you are too critical too early you have nothing to play with.
Your voice is needed, unique, important, brimming with your own vision. Don't be held back by what seems to be expected, find your truth and write whichever way you need to.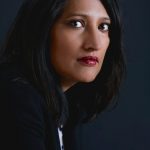 Lainy Malkani
London is bursting with untold stories but finding the hook in a story that brings all ideas together is tough. So, my top tip ahead of the workshops is to write down every curious event that you see whilst out and about in your part of the city and then think of the actions that happened before and what happened next. Look out for the expressions of those who witnessed the curious happening and the things they say and do.  I can't wait to hear them. These workshops are going to be fun and hard work, that's a winning combination for me and I look forward to getting started.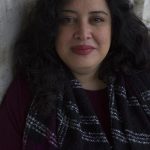 Leone Ross
Most people write in a non-specific, generic fashion. Details are everything! Have him eat a green-skinned papaya with a split in the side exposing the orange flesh: not 'fruit'. Don't tell us she was angry – have her rip up her ex-boyfriend's sofa with the nail file from her red, plastic purse. Connect the specific detail to what you know about your characters. And don't rely on adjectives and adverbs to describe (unless colours) – that's the worst advice you got in school.
---
---