Looking for a new YA read? Helen Donohoe shares with us her top five YA novels…
Pigeon English by Stephen Kelman 
This is a shocking read, even by the sad standards of todays youth violence. The protagonist, Harri Opoku, is an 11-year-old Ghanaian immigrant caught up in gang warfare on a south London estate. Your heart breaks for him. The story is told in Harri's warm, infectious voice and multicultural slang that brilliantly blends the natural naivety of a young boy with his brimming, eager spirit. As with all good young adult fiction there are themes of friendship, adventure and mystery intertwined with loss and danger. As a reader you're desperate for him to be happy and safe, but, you fear for what is to come. There's no doubt that Pigeon English draws heavily on the killing of 10-year-old Damilola Taylor on a Peckham estate in 2000, making it all the more disturbing and poignant.
Oranges are Not the Only Fruit by Jeanette Winterson.
Oranges is a coming of age novel that portrayed teenage lesbian love at a time when Section 28 (a clause that prohibited 'the promotion of homosexuality' but in effect prevented any discussion of LGBT issues in schools) was about to be enforced by the British government. It was a dreadfully homophobic time and Winterson's semi-autobiographical novel punched into the gut of the harrowing reality of living in a home infused with hatred for anything that isn't 'normal'. There is also one of the most toxic mother-daughter relationships in fiction, driven by religious fanaticism.
But, the protagonist Jeanette decides to leave the church, her home and her family, for the young woman she loves. We see courage, conviction and cripplingly difficult choices all told with an unsentimental frankness that also leaves space for the tenderness of hopeful youth.
Curious Incident of the dog in the nighttime by Mark Haddon
This is the tale of a fifteen year old boy detective with Asperger's syndrome. Not, in any way, well trodden ground.
It's not a novel about disability though. The author brilliantly uses the innocence of his narrator (Christopher) to expose the emotional and moral confusion in the lives of the adults around him. It's them that needs fixing. As he pieces together facts relating to the 'murder' of his neighbours dog, he unwittingly reveals the hidden lies, grief and elusions of his parents' lives. In the end it is Christopher's vulnerability that inadvertently restores the adults sense of responsibility and commitment. This novel is written with clarity and simplicity and yet it has the depth of many layers. It's a brilliant narrative on the puzzlement going on behind a young person's eyes.
I came to this novel through my eldest daughter.
The central character is a girl called Tris. She inhabits in a world divided by societies, but she doesn't fit into any of them. Sounds familiar? She is different and she's forced to live a life that she doesn't want to. Very familiar.
Tris, however, is strong and determined and she wants to find out where she belongs. So she leaves her family behind and ventures out into a brutal new life where she can trust nobody.
It's a familiar framework but, written within dystopian escapism, it feels less brutal and bleak. It explores Tris's relationship with a boy but also with her friends and despite the struggles she endures, she has a spirit and determination that gives the reader continual doses of hope.
The Adventures of Huckleberry Finn by Mark Twain
This was my favourite novel when I was growing up. I suspect that I wanted to be the scruffy, rebellious Huckleberry Finn.
The Adventures of Huckleberry Finn is inspired by its prequel, The Adventures of Tom Sawyer. Both novels are set in the town of St. Petersburg, Missouri, on the banks of the Mississippi River. Floating down that river are two exiles; Huck the orphan and Jim the runaway slave. Both characters are transformed along the way, with Huck breaking free from the bourgeois expectations of him and the attempts of others to 'sivilise' him, and Jim escaping slavery. The book captures much of the Midwest American zeitgeist of the time but more than anything it is a classic tale of lost childhood and the human craving for freedom.
Want more? Sign up to Helen Donohoe's online course: Writing YA for Beginners, which will run from 16 May-26 June. Members of the London Writers Network get discounted rates. 
---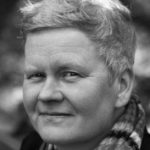 Helen Donohoe's debut novel Birdy Flynn was published by Oneworld in 2017. She recently completed the MA in Creative Writing (Novels) at City University, London, winning the PFD Novel Writing Prize. Her other written work has ranged from peer-reviewed papers through to blogs for The Huffington Post and New Statesman and contributions to collection such as For the Love of London (ed. Conrad Gamble). She is also the author of the young person's book World Issues Today: Terrorism and regularly visits schools to talk to young people about writing.
---
---