Interview
---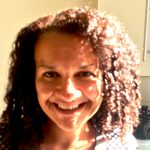 Katy Massey was a journalist for fifteen years before returning to University and beginning to write creatively. Her PhD findings formed the inspiration for Tangled Roots, a long term project aiming to equip everyone with the skills to author their own lives.
She is a skilled workshop leader, editor and writer. Her life writing and fiction has been shortlisted for several prizes, and she has also edited two collections of memoir. In 2017 she was a judge for the first-ever Spread the Word Life Writing Prize.
In 2016 the UK voted to leave the European Union by 52% to 48% – a vote which changed the landscape of British politics. Artists and writers responded to this in various ways, and one such project that caught our attention was Katy Massey's 'Who Are We Now?' Spread the Word were one of a number of organisations that supported this Arts Council England funded project. We spoke to Katy to find out more, now that the project has come to fruition with a new pamphlet of life writing that you can download and read here.
Tell us about 'Who Are We Now?' – its origins, and how it came about? 
'Who Are We Now?' is a pamphlet of writing by women from diverse backgrounds about how their lives have been affected by Brexit. Eight women from a variety of ethnic and national identities, discuss how they've experienced the recent political upheavals in the UK and its aftermath. From the French mother's realisation that she had become, like her disabled little boy, one of society's outcasts to a Brexiteer's bitter-sweet experience of victory – the stories cover every kind of response.
The project is designed to start a conversation about what has happened in the UK since the referendum debate and how we're supposed to feel about it. I am particularly proud that each piece was started by writers from the 'Who Are We Now?' life writing workshops I led last summer. The workshops were open access, free and very vibrant. I hope to do more.
I started the project – with the support of partners Spread the Word and New Writing South – because my work is all about enabling people to tell their own stories, in their own authentic voices. For example, I have previously edited the Tangled Roots collection of memoirs by mixed race family members.
Post-Brexit, I could see that, in the rush to make judgments about which groups were to blame, individual voices were being lost. I watched press coverage present the post-industrial towns and cities of my northern childhood as even more stereotypically poor and unsophisticated now than it did before the referendum (which is some stretch!). At the very least, 'Who Are We Now?' attempts to offer explanations rather than apportion blame. You can view additional contributions on the project website, including a visual piece from playwright Zodwa Nyoni, who gives an interesting non-European perspective.
What are the most surprising things you learnt during the process of 'Who Are We Now?' And what feedback have you received from participants and readers?
I was surprised by how strongly the women who got in touch believed that they have borne the brunt of Brexit's social and political fallout. Though the project started out non-gendered (and about a third of workshop participants were male), 90% of submissions for the pamphlet came from women. They enthusiastically embraced a space that allowed them to be entertaining and moving, but also very truthful about their lives, without mind to the agenda of the press or social media: they are surprisingly frank. Their input was incredibly wide-ranging, exploring how it feels to move to London, to being rejected by friends and family members at 'home' over Brexit, the troubling sense of finally feeling accepted as a second-generation racial minority but at a cost – i.e. only because there are more recently arrived groups available to turn into hate figures.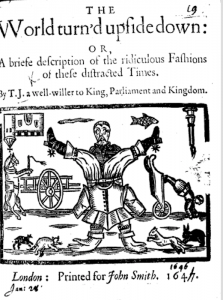 I was also surprised by the depth of desire we have to give written testimony about our everyday lives. The feeling among participants was that while they can (and do) blog and use social media, these platforms feel – for many – like lots of people talking at once, but very few people listening. The decision to publish a pamphlet – for free – was inspired by the political pamphlets of the seventeenth century, such as 'A World Turned Upside Down'. Before democracy – as we would recognise it today was established, pamphlets were an incredibly important mechanism for protest and were probably the first printed materials to represent the views of ordinary people.
Where can people go / what can people do if they'd like to get involved? 
I hope that there will be a bigger, national version of 'Who Are We Now?' in the near future. Anyone who would like to submit material or attend workshops can contact me at tangledroots@live.co.uk or via the website tangledroots.co.uk. I really look forward to reading your opinions.
---
---