Spread the Word's Life Writing Prize is a new award open to new and emerging writers in the UK, started by Spread the Word in 2017.
The winners of the Life Writing Prize were announced at a special event at Goldsmiths on 18 May 2017.
Congratulations to:
---

Winner: Jon Paul Roberts for '1955 – 2012'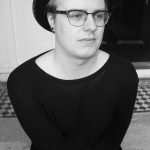 Jon Paul Roberts is an essayist, journalist, and screenwriter from Chester. He worked as an editor for a Liverpudlian literary magazine In The Red, as well as contributing to various sites and local publications within Liverpool. He has run events including launch parties, open mic nights for writers, and other readings. In his essays he hopes to find the line between his experiences and the forces that influenced him, whether that be film, television, family, or friends. He aims to find silver linings in darker moments by writing about them because, as his hero, Nora Ephron, said, everything is copy. @JonPaul13
---
Highly Commended: Claire Lynch for 'The Year Dot'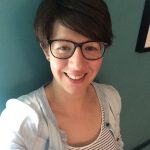 Claire Lynch is a lecturer in English at Brunel University London. Claire lives near Windsor with her wife Bethan and their twin daughters. She enjoys running, which is lucky, as life with two toddlers provides plenty of practice. You can contact Claire @DrClaireLynch on Twitter.
---
Highly Commended:  Kerri ni for 'Mudlarking'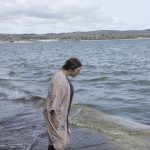 Kerri ní Dochartaigh is a writer living in a very north-westerly part of Ireland, where the sky is grey and unbearably beautiful; where the land is folkloric and full of swansong. She read English Literature and Classics at Trinity College, Dublin. Her work has been published in some blogs and journals and she is currently shortlisted for the National Memory Day Poetry Prize. Her favourite bird is the curlew, her favourite Undertones' song is 'Get over you' and her favourite cup is mint green with a pale blue handle. Her website is: andyetthereissuchstillnessburieddeep.blogspot.com and she's on Instagram at whooperswan
---
Shortlisted: Gill Haigh for 'Singing to Seals'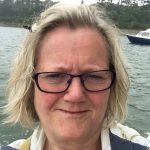 Gill Haigh lives in Hackney, East London. For several years she has hosted an informal weekly writers' group – laughingly called the 'salon' – in the living-rooms of various tiny flats around central London (she moves a lot). In 2016 she was short-listed for the Literary Consultancy's Pen Factor prize for Singing to Seals, which she is now editing in the hope of finding an agent and getting it published. In 2013 she won the Commonword Prize for Diversity in Children's Literature for her YA novel, Out of Water, which she'd written as an assignment for her MA in Creative Writing at the University of Portsmouth. After years of bar-work, beach-photography, waiting tables, cleaning, nannying, shop-work, being a (very inefficient) secretary, scavenging for and selling stuff, cooking, teaching, van-driving, farm-labouring, working in factories etc. etc., Gill retired from wage-slavery and these days she enjoys reading, writing and sleeping.
---
Shortlisted: Cathy Galvin for 'The Missing Sixth'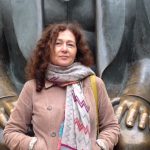 Cathy Galvin has roots in Connemara and England. A journalist, she has worked on staff for Newsweek and the Sunday Times, where she founded the Sunday Times EFG Short Story Award. She is founder and director of the UK's leading promoter of short fiction, the Word Factory. Her poetry has appeared in journals and anthologies including New Walk, Visual Verse, the Morning Star, London Magazine and Letter To An Unknown Soldier (Collins). In 2016, she published her second collection of poetry, Rough Translation (Melos Press), was artist in residence at the Heinrich Boll Cottage, Achill Island, and was awarded a Hawthornden Fellowship. The Missing Sixth is part of a larger work set in England and Ireland, exploring her mother's short life. cathygalvin.com

---
Shortlisted: Kathy Hoyle for 'Scab'
Kathy Hoyle is a mature student at the Open University, currently studying for a degree in Creative Writing. She hopes to graduate next year.  She loves to write short, poignant stories and this year she has been long-listed for the Sunderland short story award and short-listed for the Bedford international writing competition.  Her work has appeared, in audio, on the Brum radio 'Tall Tales' programme and published in the Firefly literary magazine. She is currently working on a fantasy novella for Young Adults and a short story collection. She can often be found procrastinating on Twitter @kathyhoyle1 or blogging at kathyhoyleblog.wordpress.com
---
Longlisted: Kashmir Tutt for 'Thin Lizzy'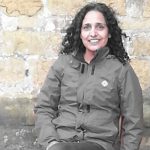 Kashmir Tutt arrived in Birmingham, England aged 2. She has a bachelor's degree in Integrated studies from the University of Birmingham. She is the second sibling of five and the eldest daughter, which was why she, as a Sikh girl, was 'never allowed' to do things her English contemporaries took for granted.
Her father was killed in a car accident in 1969 but he left a life-long imprint, and a second- hand stereo, from which her ethics and musical taste grew.
She gave up a twenty-five year career in the commercial sector to take up life, which has mostly been spent travelling, teaching, reading or dreaming. She enjoys music, gardening, house design and all things aesthetically pleasing. Kashmir is currently writing a humorous memoir set in the 1960's and '70's (when the greatest music was produced), featuring a bilingual brummy upbringing, and a passion for the rock band Thin Lizzy.
---
Longlisted: Kaveri Woodward for 'Nomad'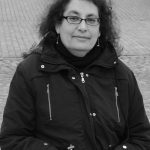 I began writing as a child. I fell in love with words. They were an escape. My first published work was a poem in a local competition anthology when I was fourteen. Then I stopped writing poetry and began writing essays. I started to write for myself again after my first child was born. It was unexpected. I snatched moments to write at the breakfast table or in bed late at night. Since then, my writing has begun to take on a life of its own. It has adventures. One day some poems ran off to the theatre to be read by actors. Another time, a girl made the words into a bharata natyum dance. My writing has travelled to the Czech Republic on a coach (http://www.bata-ville.com/main_2.html), it has put me in a film, and taken me to read to audiences at the Barbican & Tate Britain. Short fiction and poetry have journeyed in brown manila envelopes to the editors of literary reviews and magazines; other pieces have made it into anthologies and collections (http://www.peepaltreepress.com/books/red). Once in a while, my writing has been short and longlisted for prizes (Wasafiri New Writing Prize 2013 & Spread the Word Life Writing Prize 2017). I never know what it will do next. Words still provide an escape, but, they offer so many other things now. Most importantly, they are the start of a conversation. I'm just waiting to see who I'll get to talk to next …
---
Longlisted: Topher Campbell for 'BATTYMAN: Growing up Black and Gay in the UK'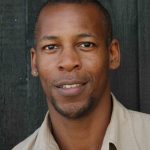 Topher Campbell is a filmmaker, theatremaker, writer and actor. He has directed plays at numerous theatres across the UK. At 24 he won the Regional Young Directors Training Scheme Award and is a recipient of the 2005 Jerwood Directors Award. For television he directed Doctors and EastEnders. For BBC Radio Drama he established the Norman Beaton Fellowship. His short films The Homecoming (http://player.bfi.org.uk/film/watch-homecoming-a-short-film-about-ajamu-1995/ ) and Mulatto Song have been shown worldwide. His documentary In This Our Lives The Reunion was Official Selection 2009 BFI London Lesbian and Gay Film Festival and at Pembe hayat kuirfest 2016 Istanbul. In 2000 alongside artist-photographer Ajamu he established rukus! Federation (http://rukus.org.uk ) creating the UK's first and only BLGBT Archive. In 2008 rukus! received the Archive Landmark Award by London Metropolitan Archive. As writer Topher has written articles for Sable, AXM Magazine, QX Magazine, Gay Times, Attitude Magazine and The Guardian. Published work includes: For Colored Boys, Black and Gay in the UK, On Freedom: Powerful Polemics by supporters of Belarus Free Theatre. Between 2006-08 Topher was a Programmer for the BFI London Lesbian and Gay Film Festival. Between 2008-2015 Topher was artistic director of The Red Room Theatre and Film Company. Topher is currently a Patron of Switchboard  (switchboard.lgbt/patrons-2/) and stars in Different for Girls (http://different-for-girls.com/ ). DFG is nominated for a Diversity in media Award 2017 and is available to view on Lesbian Box Office.
---
Longlisted: Sara Jafari for 'The Knob Head Question'
Sara Jafari is a writer, and former Flight 1000 Associate with Spread The Word. She writes short stories, and has written one novel. Sara has been published in Syrup Magazine, Tales Magazine, Flight Journal, Spread The Word and in gal-dem magazine She also works as an Editorial Assistant at Harper Collins, and runs her own literary and arts magazine TOKEN Magazine. You can follow her on Twitter: @sarajafari.
---
Longlisted: Deirdre Shanahan for '9 Days – Modes of Distraction'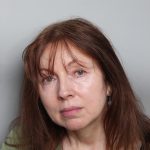 Recently I won the Lightship publishing Novel Award and was 2nd in the Inaugural Spread the Word Short Story Award 2013 with subsequent publication in 'Edgeways' from Flight Press. Some of my fiction has been shortlisted for the Asham Award, the Willesden Herald Competition, Aidan Higgins Award and Elle Magazine.  I have had work read at Liars League, and The Word Factory, London.
---
Longlisted: Lizanne Davies for 'Attack of the White Van Woman'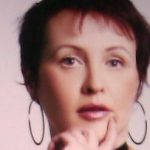 I have been writing for seventeen years, about the same length of time as I have been a Professional Driver. Born in London in 1967, I have lived in London for most of my life, mostly in the East End. Since I was little, I have been fascinated with cars and driving, always wanting to grow up to be a Lorry Driver. I grew up in the Eighties, with Thatcherism and high unemployment; by the time I started secondary school I couldn't see a future in which I had a job at all. But, in over thirty years, I have only been unemployed for four months altogether. Mostly factory work, initially; my redundancy package from the Ford Motor Company giving me the freedom to work for an Agency while working out what I wanted to do with the rest of my life.
---
A selection of the top twelve pieces are published on Spread the Word's website in the Life Writing Prize showcase.
Judges 2017
Blake Morrison, Dr Katy Massey and Margaret Stead.
Special Mentions

The following writers are given special mentions for their entries in 2017.
Abigail Parry * Adrian Ward * Alexi Francis * Alyson Hallett * Andrea Samuelson * Andrew Kenrick * Anna Derrig * Anna Ruddock * Anne Boaden * Aofie Mannix * Atar Hadari * Bella D'Arcy Reed * Brian Machin * Carmelita Zappalà * Caroline Mawer * Catrina Davies * Christopher Westoby * Clare Hedwat * Damien Knightley * Eithne Nightingale * Emma Rawlin * Eva Forrai * Fiona Mason * Fiona Murdoch * Geoff Mead * Hannah Ormerod * Jack Houston * Jack Brooks * Jacqueline Crooks * Jane Francis * Jessica Russell * John Wilks * John Carlin * Jon Stone * Joseph Pierson * Joyce Branagh * Judy Birkbeck * Juliet Miller * Katy Whitehead * Lily Dunn * Louise Tucker * Lynnda Wardle * Sarah MacLeod * Marion Molteno * Melissa Wolfe * Melissa Fu * Phil Revell * Sandra Jensen * Sarah Ganczarski * Sharon Rakshan-Mofrad * Simon Lee-Price * Tanya Shadrick *
---
---