Find out more about the Life Writing Prize 2018 Judges Erica Wagner, Hannah Lowe and Kwaku Osei-Afrifa, including their bios, what they're looking for in entries, and their top Life Writing titles.
About the Judges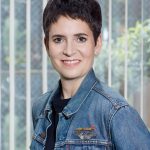 Erica Wagner was the literary editor of the Times (UK) for seventeen years and is now a contributing writer for the New Statesman and consulting literary editor for Harper's Bazaar. Her work has appeared in the Guardian, the Economist, the Financial Times, and the New York Times, among others. She is the author of Ariel's Gift, Seizure, and the short story collection Gravity; she is the editor of First Light: A Celebration of Alan Garner. Chief Engineer: Washington Roebling, the Man Who Built the Brooklyn Bridge, was published this year by Bloomsbury. She was the recipient of the Eccles British Library Writer's Award in 2014, and she is a lecturer in creative writing at Goldsmiths, University of London. She lives in London with her husband and son.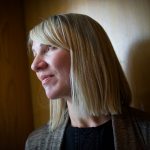 Hannah Lowe's first poetry collection Chick  (Bloodaxe, 2013) won the Michael Murphy Memorial Award for Best First Collection and was short-listed for the Forward, Aldeburgh and Seamus Heaney Best First Collection Prizes. In September 2014, she was named as one of 20 Next Generation poets. She has also published three chapbooks:  The Hitcher (Rialto 2012) R x (sine wave peak 2013) and Ormonde (Hercules Editions 2014). Her family memoir Long Time, No See was published by Periscope was featured as Radio 4's Book of the Week. Her second collection, Chan, was published in 2016 by Bloodaxe.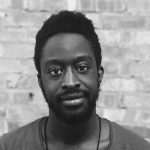 Kwaku Osei-Afrifa was born in London and studied English with Creative Writing at Royal Holloway University. He is a Junior Editor at Unbound working under the liberatingly broad remit of commissioning across all genres of fiction and non-fiction across the two Imprints. Before this, he joined the industry assisting directors first at independent publishers, Canongate then publisher and retailer Titan Entertainment Group. He used to run a fortnightly comedy night in Piccadilly Circus, trawling conspiracy theories about dead and replaced cultural icons and writing.
What are the judges looking for in Life Writing Prize entries?
Erica Wagner: "What I'm looking for as a judge is work that takes me right into the heart of a writer's life — or the life of the person a writer conjures in words. Vividness, clarity, emotional power: this is what makes life writing speak directly to the reader."
Hannah Lowe: "I would like to be pulled head first into brilliant story-telling, and I'm particularly open to reading narratives 'from the margins', and to entries that tell stories in new ways."
Kwaku Osei-Afrifa: "I want to be pulled into the story, feeling as if the writer had to get this out. All the usual stuff like well-written, cohesive, engaging, etc of course still apply but the heart of the story is what life writing is all about."
What are the judges' top life writing titles? 
Erica Wagner: 
Father and Son by Edmund Gosse
Narrative of the Life of Frederick Douglass, An American Slave
Reading Lolita in Tehran by Azar Nafisi
Giving Up the Ghost by Hilary Mantel
Hannah Lowe: 
The Situation and the Story by Vivian Gornick
The Argonauts by Maggie Nelson
A Lie About My Father by John Burnside
Stuart: A Life Backwards by Alexander Masters
In Praise of Love and Children by Beryl Gilroy
Kwaku Osei-Afrifa: 
Tranny by Laura Jane Grace
Guantanamo Diary by Mohamed Ould Slahi
I Am Zlatan by Zlatan Ibrahimovic
Hollywood by Charles Bukowski
Dreams From My Father by Barack Obama
---
Looking for more Life Writing inspiration? The Life Writing Prize 2017 judges and winning and highly commended writers choose their favourite titles: spreadtheword.org.uk/life-writing-prize-recommended-reading/
For more information about the Life Writing Prize 2018, please visit: spreadtheword.org.uk/life-writing-prize
---
---