Spread the Word is pleased to open the London Short Story Prize 2017, judged by writers Leone Ross and Joe Dunthorne, and agent Emma Paterson of RCW Agency.
The London Short Story Prize 2017 is open for entries from 19 June until Monday 9 October at midday and we're on the lookout for the best short stories written by London writers. We are pleased to be able to offer 50 low income writers free entry for this year's Prize.
---
Submitting your story to the London Short Story Prize – The Lowdown
This year's Prize is open for entries on Monday 19 June 2017.
The deadline for entries is Monday 9 October 2017 at midday.
The winner will receive £1000, have their story published in print and online by Open Pen, and feature in the London Short Story Prize 2017 anthology.
You can enter you story online via Submittable or in the post (guidance for postal entries to can be found in the guidelines).
Two highly commended and three shortlisted stories will be published in the London Short Story Prize 2017, by Kingston University Press and paid for their story publication.
The Prize is open to entries from writers living in London. If you are unsure whether your address counts as London, please use the Doogal website to check.
The word limit is 5000 words per story.
The Prize is judged completely anonymously; to that effect please ensure your name does not appear anywhere on the story document you enter.
The stories must be previously unpublished (including broadcast in any medium, published in print or online).
Writers are welcome to submit as many stories as they wish.
There is a £6 charge per story entered.
There are 50 free entries available by application until Friday 28 July, 5pm, for eligible writers (see the bottom of this webpage for details).
If you're entering your story by post please download and complete a postal entry form that you can download here: London Short Story Prize Postal Entry Form 2017
Please read the full guidelines before submitting, which can be downloaded here.
---
What our judges are looking for?
Leone Ross:
"Vivid, specific, sensory detail. Your voice, sounding how you speak to your friends, not some faux Hemingway. No Edgar Allen Poe wannabes! I'm looking for the truth – by that, I mean authenticity – even if it costs you something to put it on the page. Say what you mean, and mean what you say."
Emma Paterson:
"A distinctive voice; technical ambition; humour, and a writer who understands – and wants to challenge – the short story form."
Joe Dunthorne:
"I'm not looking for much from these stories, just that they be exquisitely written in an unforgettable voice with characters who feel alive – more alive! – than my closest friends and family. Only that these stories change my life forever in unguessable ways. Only that every sentence should come back to me in dreams. Only that I be so awed by the possibilities of fiction that I immediately go to write a story of my own before realising that there's no point because I'll never get close."
---
The history of the London Short Story Prize
Thinking of entering the prize this year? You'll be in great company. Find out about the winners, judges and anthologies from the first year of the prize (2013) to date: spreadtheword.org.uk/resources/view/the-story-of-the-london-short-story-prize
Spread the Word has been running the London Short Story Prize (originally the Spread the Word Prize) since 2013. We run the Prize to discover and raise the profile of some of the best short story writers in London.
---
The Judges
Joe Dunthorne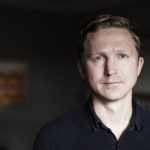 Joe Dunthorne's first novel, Submarine, was translated into sixteen languages and adapted for film by Richard Ayoade. His second, Wild Abandon, won the 2012 Encore Award. His debut poetry pamphlet was published by Faber and Faber. His short stories and poems have been published in The Paris Review, the London Review of Books and McSweeney's. He teaches on the MA in Prose Fiction at the University of East Anglia. His third novel, The Adulterants, will be published in February 2018. He lives in London.
Leone Ross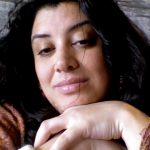 Leone Ross writes magic realism, erotica and literary fiction. She has published two novels, All The Blood Is Red (ARP/Actes Sud) and Orange Laughter ((Anchor/Farrar Straus & Giroux/Picador USA). Orange Laughter was shortlisted for the UK Orange Prize and named by Wasafiri magazine as one of the most influential British novels of the last 25 years. Her short fiction has been shortlisted for the V.S Pritchett Prize and Salt Publishing's Scott Prize. She has judged the Manchester Fiction Prize and the Wimbledon Bookfest Short Story Competition. Ross's latest work is short story collection, Come Let Us Sing Anyway (Peepal Tree Press, 2017).
Emma Paterson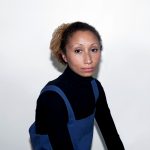 Emma Paterson joined Rogers, Coleridge & White in 2013 after working at The Wylie Agency for two and a half years. She has a BA in English Literature from Cambridge University and an MA in Gender Studies and Critical Theory from SOAS. She represents literary novelists, short fiction writers, journalists and academics, and is currently the Treasurer of the Association of Authors' Agents.
---
Free entries available for low income writers
Spread the Word is pleased to be able to offer 50 low-income writers free entry for the London Short Story Prize 2017 to ensure that if you cannot afford an entry fee, you are able to participate in the Prize.
If you would like to apply for a free entry, please email hello@spreadtheword.org.uk calling your entry 'London Short Story Prize free entry application' including your name, postal address, email address and how you meet the low-income criteria by 5pm, Friday 28 July 2017.
Spread the Word will let you know whether your application for a free entry is successful by Friday 11 August 2017.
Free entry terms and conditions

Free entry for the London Short Story Prize 2017 is offered to London-based writers (if you're not sure whether you are based in London please use the Doogal website to check whether your residence is classified as London) who are on a low income, for example receiving benefits such as Job Seeker's Allowance, Working Tax Credits, Disability Living Allowance, Carer's Allowance and Employment and Support Allowance or those who are earning less than the London Living Wage of £9.45 per hour.
To apply, email hello@spreadtheword.org.uk with the email subject 'London Short Story Prize 2017 free entry application' including:
– Your Name
– Your Email Address
– Your postal address
– How you are eligible
Applications for free entries need to be received by Friday 28 July 2017, 5pm.
Applicants will be notified of the decision of their application after the closing date by Friday 11 August – almost 2 months before the Prize deadline to submit your story.
50 successful applicants will be given one free entry each. Any applicant wishing to submit more than one story will need to pay for additional entries.
Applicants need to wait to see if their application has been successful – Spread the Word will not refund entry fees for writers who submit their story before the free entry application decision.
All stories will be judged in the same, anonymous way.
The London Short Story Prize Terms and Conditions apply to paid for and free entries.
---
---
---