"To My Mentee:
I haven't been told who I will be working with yet. But this is an open letter to that person.
It's hard for me to be cynical these days. Funny that, because 2017 is another great year, the best year, the best, for eyes to roll like slot machine drums. It very well might have to do with the surfeit of Oxytocin running through my veins. While 2016 was murdering rock stars and hopes, my first daughter was born. This year my second daughter was born – yes yes I'll leave my poor wife alone. With a tiny flat full of giggling randomness and diapers, there is little time to notice the petty outrages that has replaced actual news and online discourse.
It may be because my wife and I were told we wouldn't have any children, never mind two in short succession. So, when our daughters were born I eagerly removed myself from the world and made damn sure I savoured their existences. I wanted nothing in my head when I had that warm, tiny, snoring immensity of a newborn on my chest.
These eighteen or so months, high on Oxytocin and not really writing gave me a moment of pause. It made me realise that cynicism is a coward's trade. It is an insincere reaction to an insincere world. It is a way of blaming others for failures and mistakes. It is ultimately a distraction from what sustains me and my creativity. Worse of all, cynicism discounts all the people who have been kind or helpful. There have been so many wonderful people I have met because of writing. Spread the Word is a good example. They are generous souls, every one of them, and better read than most writers. You can count on them. Don't be afraid to ask them for help.
Being involved in PLATFORM is my chance to be kind and helpful. I hope most of all I can be of direct use in realising your project. I see my role as a mentor as someone to whom you can ramble out half-formed ideas and who can be there to help refine the final product. More generally, I want to clear your head of the negative and cynical thoughts that inevitably creep in. These are the death of any creative project. At the very least I want to give back to the countless people who have given me support in innumerable ways by passing on a bit of 'be kind and be useful'."
PLATFORM has been made possible thanks to the generous support of Cockayne – Grants for the Arts and The London Community Foundation.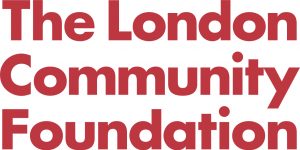 ---
---