Spread the Word has had perhaps its busiest and most productive 2017, and we've taken some time as a team to each reflect on our own personal highlights. Here, each of the team share their professional highlights of the year.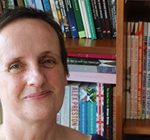 RUTH HARRISON, DIRECTOR 
Over the past year our Young People's Laureate for London Caleb Femi has been an amazing and tireless advocate for poetry and for young people –going out and engaging young people through residencies at St Paul's Cathedral, the V&A, Totally Thames Festival and at Free Word with SXWKs and working with young people to create 'A Poem for London' alongside headlining the first year of our Young People's Laureate Tour in outer London Boroughs.
It's been a real pleasure seeing our partnership project with the Association of London Chief Librarians – City of Stories – take place across 20 London library services led by our 2017 writers-in-residence: Alex Wheatle, Courttia Newland, Bidisha and Irenosen Okojie. The project has revealed a real appetite for local creative writing activity, the depth and range of talented writers in London and the vital role libraries play in connecting writers to readers and readers to writers.
Developing craft and career opportunities for writers underrepresented in publishing remains core to our mission. During 2017, we've continued to work in partnership with Penguin Random House on their WriteNow scheme as well as The Literary Consultancy's Free Reads scheme. In 2018 we'll be launching the London Writers Awards – a major new development programme for emerging London writers.
There are many more highlights – the successful first year of our Life Writing Prize in partnership with Goldsmiths Writers Centre and the launch of our membership scheme the London Writers Network.
None of this is possible without the dedication, good humour and expertise of the Spread the Word team and Board, our supporters and funders and, most importantly, the amazing writers we work with – I would like to thank you all for helping us to continue promoting, finding and nurturing amazing writers and connecting them to readers.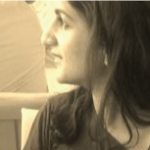 ALIYA GULAMANI, PROJECTS AND COMMUNICATIONS ASSISTANT
2017 is my first full year at Spread the Word and what a year it has been. My personal highlights have been hosting Olive Senior's writing workshop at Islington Library (always an incredible feat to meet your literary heroes), launching PLATFORM – our new artist development scheme, engaging with members of the London Writers Network when the Agents AND the Editors came to town, being a part of the City of Stories and supporting JJ Bola with his debut novel launch at the very cool Dalston Rooftop Bar.
Continuing with celebrating new writing, it was great to hear new stories being read at the London Short Story Prize 2016 anthology launch and the first ever Life Writing Prize showcase. We also boldly went (!) to say farewell to Cassini with Ella Frears and Stuart Silver, two of the most exciting writers writing today. It's also been very exciting to see Spread the Word boost its digital presence with our brand new website, joining Instragram, launching online courses and our virtual tour of London's independent bookshops.
We can only get bigger and better – the Young People's Laureate for London Tour and the City of Stories will be returning next year. Our programme from January-March – which is currently live – is filled with exciting events, with something for everyone. The London Short Story Prize Anthology will be launched in Spring 2018 (which I'm especially excited about as I'll be putting these extraordinary stories together) and The London Writers Award will be open for submissions too. It's a real joy to work for an organisation that supports writers the way that Spread the Word does, which makes me really excited about the year ahead.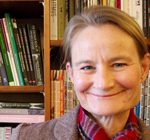 EVA LEWIN, WRITER DEVELOPMENT MANAGER
In 2017 I was so pleased to be able to get Spread the Word's first coaching scheme for writers Headspace up and running.  It's always rewarding  and feels like a real privilege to be able to help writers think through their creative projects and move forward with them. The same is true for the fiction feed back surgeries that I do.  Every piece of writing that I see prompts something intriguing to think about and 'wrestle with' – in terms of voice and the craft /technique to realise what the writer is wanting to say. 
The London Writers' Network events stand-out – the Meet the Agent Panel and the Meet the Editor Panel – great to have such a range of publishing professionals taking part and talking so informatively about their work, and with the time for writers to meet and network with them afterwards.
Likewise the Editing Workshop led by Sam Eades and Jennifer Kerslake was a day of practical advice and insight around how publishers edit and what writers can do to help themselves edit.   Jennifer's comment really sticks in my mind-  that when it comes to drastic editing and re-structuring 'stories are very agile' .
Two projects that I wasn't directly involved in but sound just fascinating and all about what Spread the Word does best – reaching out to new writers and supporting emerging writers onto new ventures  – were City of Stories writers in residence in libraries across London with a raft of free workshops and competitions and a fab book,  and Ella Frears' Cassini Project  – an event of new music, new poetry to mark the moment the Cassini spacecraft exploring Saturn since 2004 comes to its end in the Saturn atmosphere.  If that isn't creative vision, I don't know what is.   
And great to work with Penguin Random House again on the 2017 round of their WriteNow programme to find diverse and support writers.  Looking forward to seeing which talented novelists will be mentored by their editors next and who they are publishing from the 2016 WriteNow cohort.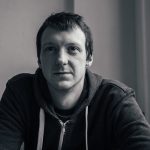 TOM MACANDREW, PROGRAMME MANAGER

One of the most exciting parts of my job is to look after the Young People's Laureate programme – working closely with Caleb Femi during his exciting, busy tenure in his prestigious post. My highlights focus on his work, and the Young People's Laureate Tour which took place this October, and is back again next year!
Young People's Laureate for London Tour
In 2017 Spread the Word and the Association of London Chief Librarians launched the Young People's Laureate Tour; a two-year programme taking place in 10 outer London library services.The tour aims to engage young people with poetry as a means to address the issues that affect them. Over the course of the tour we want to develop young people's skills and talent, as well as broadening the reach of local libraries of hubs for young people's creativity and development. Based on initial focus group meetings with young people in each borough Caleb produced a new poem 'The Story We All Know' capturing the concerns of young people across the capital. With this as inspiration, groups of young people met in the London boroughs of Bexley, Croydon, Newham and Merton met to start planning their poetry programmes.
After weeks of planning, libraries in each borough were taken over by young people and poetry in the autumn half-term as they each hosted a day of celebrations. Events included workshops from leading poets, producers, beatboxers, rappers and from Caleb himself. Each event culminated in an open mic event for young poets to share their work, and celebrate their participation.
"I have never seen so many young people so enthused about poetry. We hope that our libraries will become a place that continues to house young talent." Teen Co-ordinator, Croydon Libraries
The Tour continues in autumn 2018, when it will be visiting Barking, Brent, Bromley, Hounslow, Redbridge and Sutton. For more information visit: spreadtheword.org.uk/ypltour
Young People's Laureate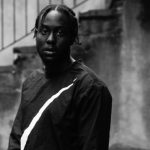 It's been a bumper year for Young People's Laureate for London, Caleb Femi. Aside from the Young People's Laureate Tour (detailed above), the 2017 programme has involved residencies, commissions, workshops, national campaigns and much more. Residencies with the National Literacy Trust's Young City Poets, SB.TV, Free Word Centre, Thames Festival, the V&A and St Paul's Cathedral explored all aspects of the city, from John Donne's archives, to workshops with local schoolchildren. We also launched the Young People's Laureate Poetry Competition for 13-25 year-olds in London, exploring the theme of 'tomorrow' and hosted Spread the Word's first ever PoetryLab, a day-long poetry session for 30 emerging poets, who worked with Caleb, as well as guest poets: Zia Ahmed, Jolade Olusanya, Sean Mahoney and Theresa Lola.
Aside from his work on the Laureate programme, Caleb performed across London, at the Kids in Museum's Carnival, a TS Eliot memorial reading, and at the Houses of Parliament. He judged the CLiPPA poetry award for children's poetry, the Roundhouse slam and the Young People's Laureate for Nottingham. His poems appeared on the BBC as part of the National Poetry Day campaign, Channel 4's Random Acts. He performed a TEDx talk in Peckham, and his theatre show Goldfish Bowl premiered at the Roundhouse.
Caleb's tenure comes to an end in early 2018, and as we start the recruitment process it's clear that Caleb has firmly established the Young People's Laureate as a part of the London literary landscape and shown how to make the most of the opportunity it affords to an emerging poet.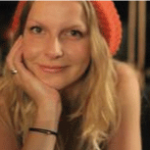 LAURA KENWRIGHT, COMMUNICATIONS AND PROJECTS MANAGER
This year has been the busiest year I've known so far at Spread the Word (I've been here 4 years now). Fortunately, that means there are highlights aplenty! The London Short Story Prize Anthology launch at St Paul's featuring the fantastic winning writers Foye McCarthy, Farah Ahamed, Aaron Cox, Hanna Ali, John Wilks and Anita Goveas was a real treat; their stories echoed with grace and integrity in a really special space. Canon Mark Oakley's opening talk on the importance of storytelling in our times was quite spectacular.
The Life Writing Prize was also something to behold; we expected a few entries, and were inundated with over 750 from talented emerging life writers from all over the UK. The Prize ceremony at Goldsmiths in May was very special; seeing all longlisted writers read from their work, and celebrating their success was fantastic, in particular Staying at Goldsmiths, I loved seeing George Saunders talk in March this year when his Booker-winning novel Lincoln in the Bardo was published, and attending Nathalie Teitler and The Complete Works' diversity in poetry conference there in November was also a treat; in particular, I loved Khairani Barokka's presentation on Nine Arches Press' Stairs and Whispers poetry anthology.
The City of Stories project has been a real success story for us, and many writers involved. Knowing that so many aspiring writers attending workshops, readings, submitted to the competition and for some to have gone on to be published in the City of Stories anthology is all fantastic stuff at the core of Spread the Word's mission as an organisation. In particular, the StoryLab for City of Stories competition winners was a real treat; 18 very excited, focused and talented writers came together to work with the inspiring and motivating writers Irenosen Okojie, Bidisha, Courttia Newland and Jasmine Ann Cooray. Huge thanks to Idea Store Whitechapel for hosting us.
I really enjoyed the International Literature Showcase in Norwich in June this year, where I met and was inspired by lots of fantastic writers and literature professionals from across the world. Keeping the international theme, seeing Ocean Vuong read at the Forward Prizes ceremony in September was truly memorable.
A truly unique and special project, as mentioned by my other Spread the Word colleagues, was Ella Frears' Cassini project. As writer-in-residence at Royal Holloway, she created a spectacular body of work on the theme of Cassini's death, then curated a truly memorable and collaborative evening at Bold Tendencies hosted by one of my favourite writers, Stuart Silver. It was almost definitely the best space satellite funeral I have been to so far.
---
Spread the Word is grateful to our partners including Penguin Random House, The Literary Consultancy, the Association of London's Chief Librarians, St Paul's Cathedral, Free Word Centre, Words of Colour, Goldsmiths Writers Centre, Idea Store Whitechapel, Royal Society of Literature and Arvon. 
Huge thanks to our funders, including Arts Council England, Cockayne – The London Community Foundation and Esmée Fairbairn. 
---
---