We're delighted to announce that this year's judges for the London Short Story Prize 2019 are writers Rowan Hisayo Buchanan, Eley Williams and literary agent, Charlotte Seymour from Andrew Nurnberg Associates.
The London Short Story Prize seeks to discover, profile and publish the best short stories and writers coming out of the capital. Now open for its seventh year, Spread the Word is excited to be running the Prize again to platform London's most talented short story writers.
Rowan Hisayo Buchanan says "I will be looking for exciting sentences. Sparse or overflowing, poly or monosyllabic—I don't mind. But the use of language should feel deliberate and fresh. Sentences are the smallest unit of a story and if these are just right, I'll follow you anywhere."
Eley Williams said "I am thrilled to be involved in the London Short Story Prize, and seeking to read work that wrenches, stirs, courses, teases, lollops: writing that moves, and moves me. Attend to the ways that language choices can reflect as well as shape or describe a character and situation. I can't wait to read and get stuck-in with you."
Charlotte Seymour said 'The art of the short story is such a special thing, which I'm thrilled to see being supported and celebrated by Spread the Word. It's an important way for authors to experiment and explore in their work, as well as to showcase their talent, across genres and styles. I'm hoping to be surprised, have my expectations subverted, to be haunted as well as entertained."
The winner of the London Short Story Prize 2019 prize will receive £1000 their short story will be published in Open Pen London. Two highly commended writers will each receive £250. The longlist will be published in the London Short Story Prize 2019 Anthology, which will be launched in April 2020. Entries to the Prize are £10 each. This year we're offering up to 50 free entries to writers on a low-income. The Prize will open for entries at midday on Friday 14 June and will close at 5pm on Monday 7 October.
About the Judges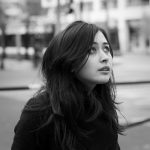 Rowan Hisayo Buchanan is the author of Harmless Like You—the winner of The Authors' Club First Novel Award and a Betty Trask Award. It was a New York Times Editors' Choice and an NPR 2017 Great Read. Her short work has appeared in several places including Granta, Guernica, The Guardian, The Harvard Review, and NPR's Selected Shorts. She is the editor of the Go Home! anthology. Starling Days, her second novel, is forthcoming in the UK July 2019.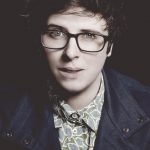 Eley Williams' Attrib. and other stories (Influx Press, 2017) was awarded the Republic of Consciousness Prize and the James Tait Black Memorial Prize 2018. With stories anthologised in The Penguin Book of the Contemporary British Short Story (Penguin Classics, 2018) and Liberating the Canon (Dostoevsky Wannabe, 2018), she is a Fellow of the MacDowell Colony and the Royal Society of Literature. She teaches at Royal Holloway, University of London.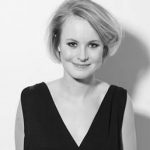 Charlotte Seymour began her publishing career as a literary scout, and joined Andrew Nurnberg Associates as an agent in 2015. A champion of literature in translation, she handles English-language rights for many of the agency's international authors, and is actively building a list of fiction and non-fiction written in English, ranging from upmarket crime and thriller to literary fiction, popular science to cookery. Charlotte enjoys working editorially with her authors, bringing existing projects to fruition and helping come up with new ideas. She is currently Secretary of the Association of Authors' Agents.
Published 11 June 2019
---
---