We've just launched a brand new competition in partnership with digital publisher Bookouture for writers to receive feedback on manuscripts. Whilst Bookouture has historically published crime, women's fiction and psychological thrillers, it is now expanding into new genres and looking for new voices to publish.
Here we talk to Bookouture editors to learn what they look for in a submission, what can make an author stand out and what not to do when submitting your manuscript…
Associate Publisher Jessie Botterill says: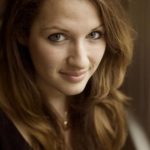 'First things first, we absolutely love getting your submissions! We read each one with great care and consideration, and encourage submissions from all genres and all authors. There are, however, a few things you can do to make your entry stand out from the pack:
Be professional. We take the job of publishing very seriously, and so should you! It's always a good idea to double-check that there are no typos/formatting issues before you press send, that you've written in a readable font, etc. Make sure your cover letter and pitch represent how serious you are about becoming a published author; a bit of personality makes for an enjoyable read, but what we are really looking for in the first instance are brilliant hooks and ideas, awareness of the market and, of course, an unputdownable opening that makes us want to read more!  
Make sensible but ambitious comparisons. This can be really helpful to us when thinking about the positioning of your novel and lets us know that you are aware of your potential audience and positioning. Pick comparisons that are recent bestsellers within the same genre as your novel, and then explain why your idea gives a new edge/angle – but do remember to be humble about it! 😉
Be prepared. It's a good idea to have thought about what you might write next and how that might build on the audience you've attracted for your first novel. Could it be part of a series, or do you have a cracking idea for another standalone aimed at the same market?
Don't worry. You don't have a social media following? You're unsure what to call your novel? You haven't won any writing prizes since primary school? None of this is a problem. The writing and the reading experience will always come first for us, the rest is just icing on the cake!'
Commissioning Editor Helen Jenner says: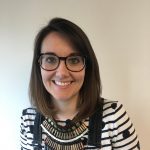 'The key thing for me when I'm reading a submission is the pitch. It's the first thing I read and it really helps me to get a sense of what the author has written, why they've written in that particular genre and what they might write in the future. Understanding your genre is imperative when submitting your manuscript; knowing what category it will sit in on Amazon and understanding who your fellow competitors in that category are, can really give you an edge. As editors, it's our job to understand what people are reading and why successful books have that edge, and we use all this knowledge when we first read your submission. I often tell authors to think about the one-line pitch when submitting their books – what's the hook? How would you sell this to a reader in just a few lines? Nailing that, can really make your submission stand out.
Alongside that – read! Know what people are reading at the moment and take that learning into your own writing. With commercial fiction, we move in trends and it's easy to spot them by taking a look at the Kindle charts and reading within the top 100. My motto would be, 'the more your read, the better you write'.
Publishing Executive Leodora Darlington says: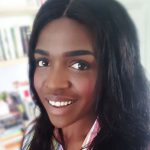 'Getting your submission to stand out from the crowd is always a challenge, but the best thing when you only have two to three lines to pitch your book, is to make your concept as clear as possible. Jessie touches on the importance of making comparisons, and I can't emphasise enough how helpful these are when reviewing submissions! If any of you have participated in Twitter pitch events, you'll have noticed writers opening their pitches with captions like 'GONE GIRL x THE GIRL ON THE TRAIN' or 'ME BEFORE YOU x THE NOTEBOOK'. This quickly and concisely gives us a great idea of what themes we might encounter in your writing, and is great for whetting our appetites!
When it comes to the first two thousand words of your submission, it's absolutely crucial to make sure that they represent your work in the best way possible, because they're likely to help us to decide whether we want to read the full manuscript or not. Hook us in with those first few pages with a gripping start. That doesn't mean you have to have a murder and an explosion on the first page. An emotional hook can be just as gripping as an unsolved murder. For example, we might quickly discover that the main character is dealing with a loss, or the breakdown of a marriage. Whichever genre you're writing in, get us invested in your characters and your story as early as possible.
Hopefully your pitch and your openings shine, which leaves the rest of the work to your unfolding plot. I'll have my eye out for stories that stay with me well after I've read the last page, whether that's with tears in my eyes, a chill down my spine, or a warm, uplifting feeling in my heart. I want complex characters, and well-structured storylines!
Best of luck to all the writers submitting. We can't wait to read your stories and are excited to discover the winning manuscripts!'
Interested in applying? We're accepting entries until 4 February 2019. Find out more and how to submit your work here.
---
About Bookouture
Digital publisher Bookouture recently celebrated its sixth birthday and has led the eBook revolution with a number of successes in the UK and the US across its impressive commercial fiction list. With a team of just 25 people, the company is expanding in 2019 and hopes to increase its number of authors and their share of the Kindle charts.
---
---