The London Short Story Prize 2018 is open for entries. To help you craft your winning story, we've collected these top tips from our previous winners. The winner of this year's prize will receive £1,000 and a meeting with an agent. Two highly commended authors will receive £250 and a meeting with an editor. Further prizes include spaces on Spread the Word courses, and membership to the London Writers Network.
The deadline to enter is Monday 17 September 2018 (5pm).
Maria Thomas, winner of the 2017 prize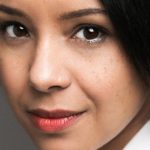 'Contests often say send your 'best' work, but I think that's a little vague. I'd say send the work that most excites you. It might be work that feels like a successful experiment, like a realisation or culmination of efforts, and/or work that really energised you during the writing process. If your gut says 'I'm onto something here,' often by some magic osmosis that feeling ends up on the page and readers can tell. It's typically not the best idea to send something box fresh though – definitely spend a bit of time with the story, put a bit of pressure on it by applying constructive feedback from readers you trust and see if it holds up. If you're still excited by the revision, then you might be on to a winner.'
Foye McCarthy, winner of the 2016 prize
'I'll steal the first one from F. Scott Fitzgerald: Plot is Character. People can get tied down in plot and structure (or they can over-fetishise the idea that it's more savvy and 'art' to ignore it all together), but that's pretty much the whole key to making a story: what happens to the characters should happen because of who the characters are, because of the kind of things they do, because of the particular way that they react to whatever the hell occurs to them. The more you tie your events into your personalities, the more both your events and personalities will feel alive. This, mixed with basic cause and effect (this happens so this happens but THIS happens so THIS happens…) is all that any good story is, plot-wise.
The second is to pay attention. Attention is everything: good writing – breath-taking and invigorating and profound and life-changing and heart-rendering writing – is born from a nurtured and honed sense of attention. To life, to people, to whatever you read or watch or listen to, and especially to the feeling and detail and flow and all the minute specifics of what it is you're writing. Turn off your phone, at least for the hour or so you sit down at your laptop. Nurture a sense of attention in yourself that's basically super human, and you'll do fine.'
Joanna Campbell, winner of the 2015 prize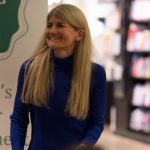 'I believe that stand-out stories have a strong narrative voice from the opening line. ​If the voice is compelling, the judges will instantly feel an immediate connection with the character they are about to spend their time with. The narrator in my story spoke with a Yorkshire accent, which may have helped to make him distinctive. However, that doesn't mean a dialect is vital, just that the narrator or main character should leap out from the page.
You could use a unique speech pattern or a catchphrase, mannerisms and personality traits, or any small quirk or foible. My narrator, for example, is still grieving for his father, which makes him thoughtful and introspective. Also, as a result of being a little slow on the uptake, he is unintentionally humorous, quickly becoming a comic figure. Giving him these ​reasons to act as he does, therefore allowing the plot to derive directly from the character himself, rather than from the plot, helped bring him to life and allowed the story a chance to catch the eye of all the judges.'
Ruby Cowling, winner of the 2014 prize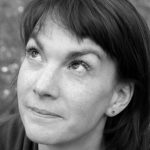 'I'm not sure I should send this story in". There are two versions of this feeling. The first version comes from a nagging feeling that the story's not quite doing what you wanted it to, or from that pesky half-page that's a bit dull (but you need it, to get to the good bit, so you hope the reader won't mind it being dull), or from the ending that you know you've rushed. If that's the feeling, the story needs more work – do it, it'll be worth it.
The second version comes from a deep fear that you've revealed too much, gone too far, taken a risk, put too much into it; a fear that you're going to be exposed. If that's the feeling, SEND THAT AMAZING STORY IN.'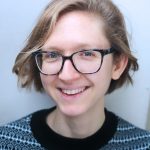 Claire Sita Fisher, winner of the 2013 prize
'Winning this Short Story Prize was a key milestone in my writing career; not only the prize itself but the ongoing support and advice from Spread the Word, gave me the courage to start taking myself seriously as a writer.  Short stories are great because, when done well, they deliver a complete and satisfying experience that gains its energy as much from what is written as from what they leave out. Short stories can transform a "dead" hour – staring at the back of a stranger's neck on the tube to work; waiting at the doctor's surguery, etc – into something riotously alive.'
The deadline to submit is 5pm on 17 September. This year we're offering 50 free entries to low-income writers based in London on a first come, first served basis. Find out more on the London Short Story Prize project page.
---
---