In 2016 we launched the Spread the Word Life Writing Prize in association with Goldsmiths Writers' Centre. Open to emerging writers living in the UK aged 18 or over, the Prize was established to celebrate and develop life writing in the UK. We've had a phenomenal response in previous years and are currently looking to get more life writers out there involved with the prize. 
This year, we're delighted to offer the winner £1,500 alongside publication on Spread the Word's website, an Arvon course, two years' membership to the Royal Society of Literature and a development meeting with an editor and an agent. Two highly commended entries will each receive £500 and two mentoring sessions, a development meeting with an editor and an agent, and see their writing published on the Spread the Word website. 
To enter, writers must submit up to 5000 words of brilliant, unpublished, life writing. To get you inspired, we've collated three top tips from last year's winners…
Laura Morgan, Highly Commended for the Life Writing Prize 2018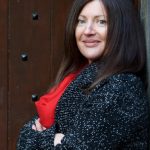 'I was nervous that my entry for the competition wasn't really life writing: 'Small Talk' is set now so there's no retrospection, and it doesn't have the contemplative tone I associate with memoir. I think my tip is to experiment – with voice, structure or tense. Don't let ideas about the genre inhibit your creativity; just write as honestly as you can. But also add a tiny bit of cunning: know what it is you want the reader to feel, and use this to shape things – I think this is where the writing finds its power.'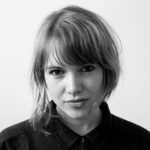 Xanthi Barker, Highly Commended for the Life Writing Prize 2018
'The thing that has helped me the most as a writer is journalling, so that would be my best tip. Keep a journal. Write as much detail as possible, in particular write in detail about your feelings. Question yourself and write down all your answers and then question them too. Try to remember and write experiences in all their complexity and confusion. Be honest. Show nobody. Set passwords on these files. Don't worry about structure or phrasing or sounding intelligent or kind or however else your ego wants you to sound. Don't think about what you're writing before you write it. This is almost definitely not the best way to produce work you want others to read, but its good practice for getting words to do what you want. Plus you are creating a record you can draw on later, a store of details your imagination would never come up with on its own.'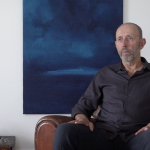 Danny Brunton, winner for the Life Writing Prize 2018
'I treat writing and editing as two distinct tasks, often writing in the morning and editing later in the day. If I start early in the morning before I am fully awake, my "inner critic" hasn't yet had time to wake up, leaving me free to write less self-consciously.
One of my favourite books on writing is "Bird by Bird," by Anne Lamott, in which she suggests doing "short assignments." I generally have a list of scenes I want to work on, so I just pick one at a time and write it, knowing I can do the others later. I find it useful to have several sections of my project on the go at the same time, so I can work on one, then take a break from it, while working on another.
With regards to structure, I assemble my scenes into a first draft, then continue writing until I need to review the structure again.
I try not to impose my ideas on the story too much. Like a sculptor who looks at a piece of stone and sets about to reveal the sculpture within, I believe it is my job as a writer to reveal the story that wants to be told.'
The deadline for the Life Writing Prize 2019 is 1 February 2019. It is free to enter. Find out more and how you can get involved here. 
---
---