The London Short Story Prize 2019 is open for submissions! The winner of this year's prize will receive £1000 and see their short story published in Open Pen London. Plus, two highly commended writers will each receive £250. The full longlist will see their short stories published in the London Short Story Prize 2019 Anthology.
Thinking of entering?
We've collated this selection of brilliant tips from some of last year's top twelve writers to get you inspired with submitting your short story…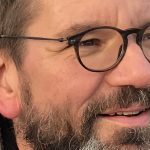 Guy Ware, Winner of the London Short Story Prize 2018
1) Tell, don't show: it's a story, not a picture. But tell it your own way.
2) Write what you don't know: stories take off when writers ask questions: "What if?" "What next?" and – above all – "Why?" If you know the answers before you start, the story will probably fall flat. By all means find stuff out: it's fun and it helps. (I once wrote a story about a girl in a pre-War Japanese leper colony, which took way more research than ever made it to the page.) But, given the chance to do anything and go anywhere – including inside other people's heads – why on earth stay where you are?
3) All tips can be ignored – when your story demands that you do something else.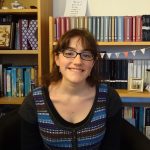 Katie Lumsden, Shortlisted for the London Short Story Prize 2018
The most useful thing I have ever learnt in terms of writing is how to edit and rewrite. I write a first draft, and then I write another and another and another until I feel it works. I spend much more time rewriting and editing than I ever do in writing first drafts. One of the lovely things about short stories is that they don't take as long to rewrite as whole novels!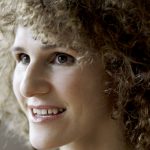 Judith Wilson, Shortlisted for the London Short Story Prize 2018
Take your time. Yes, short stories are short. But every word, sentence and detail must be pitch-perfect. Revise, revise and revise. Put the story away. Re-read it: work on it again. Pick an arresting title. Ask yourself – what is the reader takeing away? Pay attention to place.  My short story centred on a 1960s motorway service station, inspiring not only characters' destinies, but also social/architectural exploration. I think the unusual setting piqued the judges' interest! Take the plunge and submit. Being shortlisted for the London Short Story Prize 2018 was a huge boost to my confidence.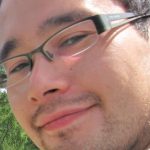 Ken Barlow, Longlisted for the London Short Story Prize 2018
It's a difficult thing to kill your darlings. The metaphor that came to you in a fit of inspiration. The adjective that sold itself as being essential. The incidental detail that added vital colour (as well as word count). To salve my guilty conscience, I create a file called 'offcuts', into which I cut and paste any redundant text I think I might want to re-instate later. It's there if I want it, but the thing is, in the many years I've been doing this, I can't recall a single occasion when I have…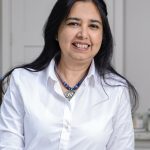 Erika Banerji, Longlisted for the London Short Story Prize 
Never give up on a story if it doesn't win a competition. Leave it for a while and let it cool off, then work on it some more and repeat the process. There will be a point when your story will shine and if it's a story you love and believe in then it is sure to get noticed. Just be patient, persevere and never give up.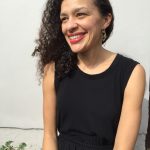 Luan Goldie, Longlisted for the London Short Story Prize 2018
I really don't believe there's any magic to it, you've just got to write the story! Write and then rewrite till it's as perfect as you can make it. Stay off Twitter, you're missing nothing; switch off the TV, you don't need to watch another ten hour true crime doc; let the housework pile up, the dust will still be there tomorrow. London is filled with people who want to write, but you're the one who's going to actually do it. Right?
The deadline to enter the London Short Story Prize is 5pm, Monday 7 October 2019.
Published 30 July
---
---