The London Short Story Prize has given the Spread the Word team so much joy over the years, and continues to feed our love for the short story form. Now in its seventh year and open for entries until 7 October 2019, we're looking forward to reading your submissions. To inspire you, some of the team share our favourite short stories…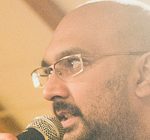 Bobby's favourite short story is 'The Laughing Man' by J.D. Salinger (from 'Nine Stories' and in The New Yorker: newyorker.com/magazine/1949/03/19/the-laughing-man)
I remember this short story from Salinger's collection 'For Esmé – with Love and Squalor'. It's about a young man who's a law student and part of a group like the scouts. Every week he tells them adventure stories about a hero called the Laughing Man, who wears a mask after having his head crushed in a vice. Alongside this narrative the young man falls in love with a student, and as his relationship goes up and down so does the fate of his Laughing Man. I remember this short story for two reasons: firstly it has a heart breaking ending, in particular a brilliantly written paragraph where the fates of the young man and the Laughing Man intertwine, secondly because I leant my copy to a woman I fancied called Esmé, and I never got it back, which was particularly gutting!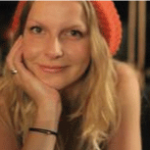 Laura has three favourite short stories…
Please don't make me choose just one, I can't do it! Instead, here are my three favourite stories:
'The Semplica Girl Diaries' by George Saunders (from 'The Tenth of December'; this collection is our Director, Ruth's favourite short story collection!)
A laugh-out-loud funny, ferocious story that makes me feel glad I'm alive to read it. George Saunders makes me a better person for having read his work, and this is a masterclass in voice; 'The Semplica Girl Diaries' is as special as stories get. An 'average' guy in suburban America diarieses his life for posterity and reveals a hideous dystopia. It's not for the faint of heart, mind, as it explores a concept that is so alarming it took me a while to realise what it was.
'Girl' by Jamaica Kincaid (from 'At The Bottom of the River' and in The New Yorker: newyorker.com/magazine/1978/06/26/girl )
There is so much to love in this short short story (650 words, I believe). A whole relationship between a mother and daughter, and associated societal and cultural expectations, is revealed through a list of what a mother tells her daughter she should and shouldn't do. I think this story exists in the borders between fiction, non fiction and poetry. With each new read, what seems like a list of restrictive instructions and a couple of defiant yet meek responses, become beautiful and sad fragments of a complex love between a mother and a daughter. This is a short story written with a special kind of verve, heart and fire.
'The Fjord of Killary' by Kevin Barry (from 'Dark Lies the Island' and in The New Yorker: newyorker.com/magazine/2010/02/01/fjord-of-killary )
The tale of what happens when a 'blow in' buys and runs a pub at the mercy of the temperament of the 'gibbering' Atlantic Ocean in the west of Ireland.
Funny stories really stay with me,  and this one makes me cry with laughter.  The dialogue is particularly effervescent, and simultaneously manages to reflect the protagonist's acerbic thoughts and the extraordinary in the mundane everyday chat in a local pub; the continuous murmurings of Bill, whose life and thoughts revolve around how far away places are from each other and how one might get there, is a cracking story thread.
Kevin Barry is a master builder of a story, a constructor of perfect sentences and dialogue, it feels like there's not a spare or misplaced word here. 'The Fjord of Killary' is a transformative thing to read, in terms of opening up the possibilities of short stories. It also acts as a reminder of the beauty in the ugliness of the every day, and how no matter how annoyed I can get at city life and how tempting the idea; buying an old tavern in rural west of Ireland is not going to be the answer to my problems, as Caoimhin discovers with hilarious and terrifying results.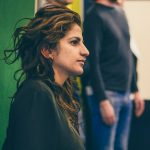 Aliya's favourite short story is…'A Temporary Matter' by Jhumpa Lahiri (from 'Interpreter of Maladies- newyorker.com/magazine/1998/04/20/a-temporary-matter)
I never really 'got into' short stories until I came across Jhumpa Lahiri's 'Interpreter of Maladies', particularly 'A Temporary Matter', which is the first story in this collection. It's a beautiful story about love and loss, and I cried the first time I read it. More than this, to have an Asian couple at the centre of the story was a revelation of sorts. I recognised their food, the setting, the little intricacies that distinguish between cultures, which enabled me to feel a connection to this piece. It inspired me to look out for more voices that I recognise, because whilst literature has so much value in opening my eyes to different cultures, it also means so much when it enables me to be still.
---
Join in on Twitter, and tell us what yours is with the hashtag #myfavouriteshortstoryis…
The deadline to enter the London Short Story Prize is 5pm, Monday 7 October 2019. Read more and enter here: spreadtheword.org.uk/projects/london-short-story-prize/
Published 12 September 2019
---
---