class="post-22412 post type-post status-publish format-standard has-post-thumbnail hentry category-blogs category-network-knowledge"Five Ports of Call for Poets Writing About Place from Rachel Long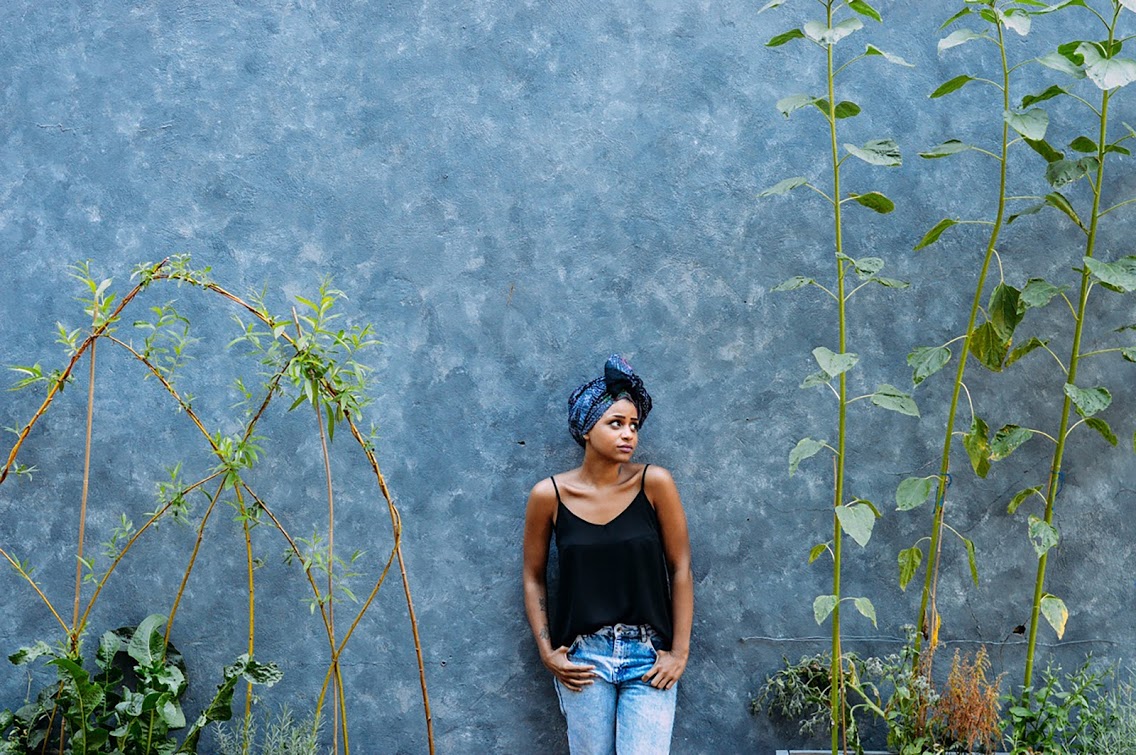 This season, Rachel Long will be running an online course for poets, exploring writing about place in their work: spreadtheword.org.uk/events/online-course-coming-from-where-im-from-a-poetry-course-exploring-place/
Ahead of this, Rachel shares her top five recommended reads of poets who she believes does this exceptionally well. We're loving this great list and look forward to hearing more of Rachel's recommendations when the course begins on 27 February…
1. Hannah Sullivan – You, Very Young in New York (from Three Poems, Faber)
2019 T.S. Eliot prize-winner, Hannah Sullivan writes about New York — likely one of the most written about and referenced cities of all time — as if it were as intimate as a small, lonely apartment. She writes about the city like it's in her bloodstream rather than as a visitor or onlooker.
2. Kei Miller – The Cartographer Tries to Map A Way to Zion and In Nearby Bushes (both Carcanet)
Where to begin with Kei Miller? He is a master of writing into and about the heart of a place; of the complexities and intimacies of history and politics of a people and their landscape. Miller's most recent collection, 'In Nearby Bushes', is a deep and tender map and meditation on the physical, physiological and spiritual repercussions of a place on its people, or of a people on a place. Miller interrogates the very concept of perception, of where here is, where there is, or isn't.
3. Richard Scott – Oh My Soho (Soho, Faber)
At the heart of Scott's hot pink and utterly brilliant debut collection is an ode, an anthem to Soho, London. A rousing, dark and joyous song to a site of innocence and experience.
4. Jay Bernard, Surge (Chatto & Windus)
'Surge' is a collection of accountability and tenderness, an archive of memory and loss so large it becomes a place. A flooring memorial to and of the body, the victims of the New Cross fire, and to London.
5. Max Porter, Lanny (Faber)
Set in a very English village, Porter's poetic novel is a sweeping and enchanting tale about the spirit of a place, of fable and magic, of what it inherited and discarded, what is gossiped about over gates and what is buried on the outskirts of the village or our psyches.
---
Rachel Long is a poet and founder of Octavia Poetry Collective for Womxn of Colour, which is housed at Southbank Centre, in London. Rachel's poetry and prose have been published widely, most recently in Filigree, Mal and the White Review. She is Assistant Tutor to Jacob Sam-La Rose on the Barbican Young Poets programme, 2015-present. You can read more about Rachel's online course 'Coming From Where I'm From' and book a place here: spreadtheword.org.uk/events/online-course-coming-from-where-im-from-a-poetry-course-exploring-place/
Published 22 January 2020
class="post-22324 post type-post status-publish format-standard has-post-thumbnail hentry category-blogs category-network-knowledge"Seven things I've learnt on the London Writers Awards programme so far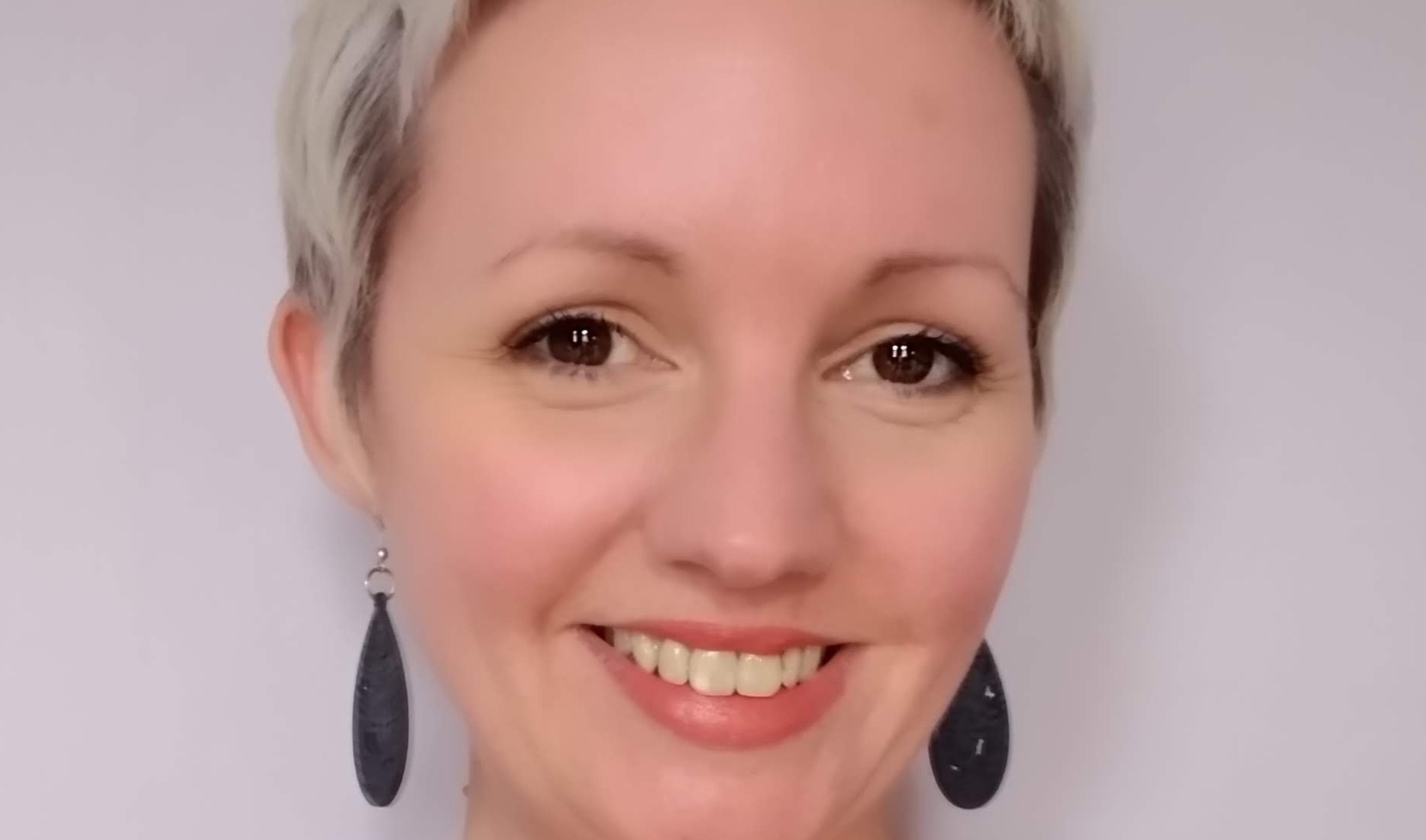 London Writers Awards writer 2019-20 Ruth Goldsmith shares seven insightful things she's learnt on the London Writers Awards programme to date, including shedding light on the importance of staying confident in your vision for your writing, the role of self-care in creating, how community building can make your words sparkle and much, much more…
"On 21 September 2019, I was one of 30 writers who gathered in Deptford for the launch of the Spread the Word London Writers Awards programme 2019/20. It felt like the first day at school – a mixture of nerves and excitement, new notebooks at the ready. In the three months since, having been plunged into a series of masterclasses and feedback groups and time spent talking to other writers, I've made new friends and learnt lots. Here, I'm sharing seven things that have particularly resonated with me. 
#Self-care
On the launch day, artist wellbeing practitioner Lou Platt spoke to us about the importance of taking care of ourselves and avoiding the trap of the 'tortured artist' narrative. Personally, I *know* that I am pretty useless at the desk unless I am fed, hydrated, not (too) hungover and have maybe moved my limbs, seen daylight and breathed some fresh air within the last 24 hours. Lou's session served as an excellent reminder right from the programme's outset that wellbeing – both physical and mental – is essential for creativity to thrive.   
Brain hacking
Not quite as dystopian as it sounds. Writer Jarred McGinnis' masterclass on beginnings looked at how your words must grab the reader's attention – but he also made me reflect on what's happening at this moment. Jarred offered us the idea of writing as "hacking another person's brain." He suggested that the opening of whatever you are working on needs to force the reader to "settle down, take off their thoughts, and put on yours instead". It made me reflect again on that sense of disappearing into a good piece of writing and the importance of being drawn in to a cohesive narrative and not jarred out of the story by any false notes.  
In therapy
In her masterclass on characterisation, children's author Helen Donohoe suggested becoming a psychotherapist to your characters to understand how and why they behave the way they do, and what motivates them to make the choices they make. If therapy isn't a helpful frame for you, there are loads of other ways to approach it – character questionnaires, for example, really help you think about the lives your characters have led up to the moment they appear in your story. The iceberg principle applies here though; you should know more than your reader ever will about your characters' backstory. 
Tending to the engine 
Few genres rely on tight plotting more than crime fiction, so it was great to hear from novelist Abir Mukherjee for his masterclass on plot. I really benefited from a dissection of the differences between plot (the engine of your story; what drives it forward), structure (your plot plus timing; what happens when) and theme (your message or overarching idea). Abir's masterclass also reminded me to look at the rhythm of my work – a mix of major and minor, loud and quiet, fast-paced and reflective scenes and sections are necessary to keep the reader engaged but not exhausted. 
  Speak out
At the #AskTheFictionEditors evening, jointly hosted by Hachette's THRIVE network and Spread the Word, five editors spoke about their work and their relationships with authors. Two particularly encouraging things stayed with me: Mary-Anne Harrington of Tinder Press said she prefers a back and forth with her authors, rather than meek acceptance of all her edits; and Emad Akhtar, publisher at Orion Books, recommended that debut authors should have the confidence to share their vision for their work and how it's marketed. Emad argued it's much better to enter into those discussions with a publisher early on, to avoid finding your work pigeonholed or marketed in ways you are unhappy about. 
Blurb it up, baby
Felicity Trew, an agent at Caroline Sheldon Literary Associates, gave us a masterclass in building a strong submission package. Her insights into the role of the blurb through the publication process were very revealing. One teeny weeny little paragraph has to travel from your agent out to publishers and reel one of them in. It then has to perform the same task at the publisher's editorial committee, their sales committee, with the sales director and individual sales staff, who take it out to dangle it in front of the book buyers at the chains, the indie bookshops and Amazon. Right at the end of that journey, the blurb is what must hook your reader as they stand in the bookshop deciding what to read next. So it had better be good.  
Strength in numbers
I've been in writing groups and done short courses before, but this is the first time I've taken part in a bigger programme. The whole cohort meets regularly for our masterclasses, and my small group of six meets fortnightly for feedback sessions. The Spread the Word team make sure to check in with everyone frequently too. Being part of a supportive writing community means celebrating each other's successes, sharing advice when things aren't going well, sudden access to a whole load of brilliant book recommendations, and hanging out with interesting, bookish types who always get what you talk about when you talk about writing. And that feels very precious indeed. 
Thank you to all the writers and industry professionals who have supported the London Writers Awards programme so far, by leading masterclasses, arranging events or giving one to one feedback. And of course a massive thank you to the whole team at Spread the Word for everything you do to make this programme happen. Can't wait for what this year has to offer!"
---
Ruth is a London Writers Awards writer 2019-2020 in the literary fiction group. She writes fiction as a way of understanding the world and her place in it. Her short fiction has been longlisted for the Primadonna Prize (2019), won a place in the City of Stories anthology (2017) and been featured as a lead on Visual Verse: An Anthology of Art and Words (2015). She will be using the opportunities offered by the London Writers Awards programme to work on her first novel, 'Misconceptions'. Ruth lives in Walthamstow with her family, one small black cat and hundreds of books. When she's not busy reading or making up stories, Ruth writes for clients in the charity and social sectors. 
Published 16 January 2020
class="post-22317 post type-post status-publish format-standard has-post-thumbnail hentry category-blogs category-network-knowledge"Five Things I've Learnt So Far On The London Writers Awards 2019-2020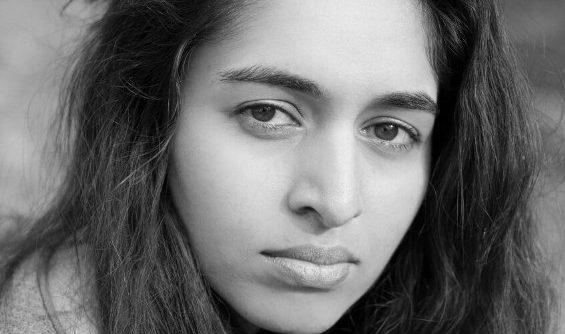 London Writers Awards 2019-2020 writer Taranjit Mander shares the top five things she's learned on the programme so far by exploring good writing habits, how to shoo away imposter syndrome, and why writers should itch that itch…
1)    Good habits
What do you get when writers cross the road with deadlines? Good habits. Not funny, but very true. With our busy lives, day jobs, caring responsibilities and balancing everything else, writing can sometimes take the back seat. There is a certain level of discipline that is required with the London Writers Awards. Having to meet regular deadlines has really helped me. I know that other writers are expecting to read my work in order to give feedback and because we are all meeting the same deadlines, it has become a habit to meet the deadline. This habit involves writing regularly, and when not putting pen to paper, at the very least, reading/thinking about the work. 
2)    The business
Before being part of the programme, I had a very vague idea of how a book got published. In fact, it felt a lot like singing your favourite song; you know the beginning, then it's something-something-something, then yay you're onto the chorus, or in this blog, your book is on a shelf in Waterstones. The information that I've found super helpful and will help my career in the future are all about the bread and butter of approaching agents and publishers; bio, blurb, synopsis. Armed with this, I feel confident and knowledgeable in approaching agents with my manuscript.
3)   Itch the itch already!
Only crazy people don't itch their itch, unless it's doctor's orders or you are somewhere public, and the itch is, well, somewhere private, right? Well, in the world of writing, if you have an interest or an idea, or most importantly a character that you keep returning to… You should follow it. A lot of times we are told to stay focused on the task at hand, which is great, but the most important thing I've learnt is that if you have an itch in writing, then I should pursue it because it's exciting, and that makes for great writing. I've come to realise that this helps you develop your voice as a writer as well, and also helps you accept who are which brings me onto the following one…
4)    Be gone, imposter syndrome.
I think a lot of folks have had some sort of experience of imposter syndrome. With the London Writers Awards, I have learnt a couple of very neat tricks to stop imposter syndrome taking over and turning everything into a horror film. My favourite go-to technique is something that was shared with us in the first WritersLab; to focus on breathing. It's something very easy to forget, but when I am able to focus on the one thing that keeps me alive (breathing), I can touch the ground again, and from that point, I can take slow steady steps again with my work. Another trick is to go over the feedback from the critical feedback groups. By reading helpful and constructive feedback on my writing, I can see where my strengths are and also which areas require improvement. This hits the sweet spot; I'm not half bad, but I can improve. On top of this, through London Writers Awards friendships have been formed and we encourage each other continuously. It's supportive and safe. It means when imposter syndrome does creep in, you have your friends to reach out to and kick its' butt together.
5)    Bringing the joy back to writing
I have always found writing as a way to escape real life. Even at every single day job, I have actually carved out time I'm supposed to be working, to daydream. Writing for me is day dreaming about stories, other worlds, characters and voices.  The goal for many writers is to be published, and that can bring on all sorts of anxiety, fear and confusion. Since being part of the London Writers Awards, however, and with the support from the team at Spread The Word, I haven't had to worry about the writing. My mentor, Aliya, has helped me incredibly when I may have had a dozen ideas and just couldn't decide. I feel that I am in safe hands with a strong support network, which means I have more time to daydream. 
---
Taranjit Mander is a London Writers Awards writer 2019-2020, in the Literary Fiction category. She is a writer of thriller stories that are often both dark and funny. She has been part of The Young Writers Programme at The Royal Court Theatre and studied English literature with creative writing at University of Hertfordshire. In 2018, Taranjit's short story, 'The Kid Snuffed' was published in the City of Stories Anthology (Spread the Word) and she was also selected for the David Higham Associates Under-represented writers open day, for her short story 'Nesting'. Taranjit was the winner of the Jericho/Marjacq Festival of Writing Bursary 2019 and went onto win Friday Night Live. Taranjit is also a screenwriter, and is currently working on her first book. 
Published 16 January 2020
class="post-22185 post type-post status-publish format-standard has-post-thumbnail hentry category-blogs category-network-knowledge category-tips"A Pocket Guide to Writing a Synopsis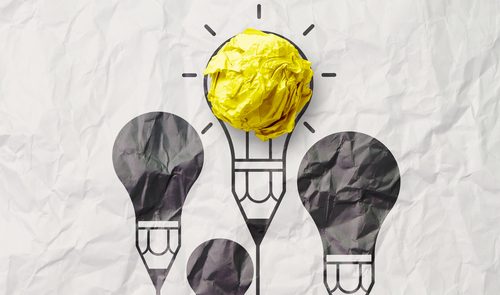 Spread the Word runs a great deal of feedback opportunities for writers, many of which ask for a synopsis to be submitted with the writing itself. We often get a lot of questions on how to write a good synopsis and Spread the Word's Aliya Gulamani has devised this guide to help you to create the best one to showcase your writing.
Let's start with WHAT a synopsis is. Put simply, a synopsis is a narrative summary of the plot. Its aim is to give the reader an understanding of your novel's plot and how it will unfold. That's really all there is it to it!
And so, let's move on to WHO the synopsis is for. Primarily it's for agents and editors to see if your novel fits into their market. Additionally, writing a synopsis is a really useful activity for writers to do to break down their novel and the sum of all its parts. So, if you're experiencing a bit of writer's block or struggle to describe your motivations to others, writing a synopsis may very well help you.
Now, we're looking at WHY synopses are so important. The clue is above – it enables agents and editors to make a decision as to whether they want to represent your book. It is also a tool for them to see what happens in the book without reading it. Often synopses are submitted with the first three chapters, which collectively give agents an insight into the overall package of your book: its style, themes, plot and genre.
The biggest question of all though is HOW to write a synopsis. If the agency or opportunity you're submitting your synopsis to doesn't specify how it would like documents to be formatted – these are our suggestions. Write the synopsis in a standard format and 12 point font. Use an eye-friendly font such as Times New Roman or Arial – if it's too difficult to read, there's a very good chance it won't be read. The synopsis should include the title, word count, genre and your name at the top of the page. Ideally the synopsis should fit on one page. Stylistically, your synopsis should be written in present tense and told from a (third person) omniscient narrator's point of view.
Start your synopsis by setting the scene and introducing the main character(s). This is the point where you should hook the reader – often by outlining the character's motivations and / or key conflicts. You can then move onto the development of your plot in its chronological order: the inciting action, the rising action, the climax and finally the ending, emphasising pivotal developments and their impact on the main character(s). The conclusion of the novel must be in your synopsis. Forget the no-spoilers rule – it is essential that you convey how the novel ends.
The main problem we tend to see is over-complicated synopses that describe every single plot development and all the characters in the book. This – alongside the need to explain the novel – is hugely off-putting for agents and editors, no matter how great the book is. Be mindful of this – get rid of any subordinate clauses, seek out test readers and try our exercises below to get your synopsis as good as it can be.
For YA writers when introducing your characters, do include their ages too. For Narrative Non-Fiction writers, your title is key. Essentially, it acts as the synopsis of the synopsis! Do take care to convey what angle you are coming from, and include any relevant qualifications / credentials. And finally, if you write sci-fi, experimental, historical or dystopian fiction, make it clear in the synopsis if there is magic in your book or anything unusual, but don't wax lyrical about the rules and environment about the different world your story is in.
If you're still feeling a bit stuck, then try out these TOP TIPS:
If you find it hard summarising your story, then try doing it a different way: go the smallest you can go by summing up your story in one sentence. Then stretch it out to include the main character(s) motivations, conflicts, key plot developments, and you should be onto a good start.

On a piece of paper, create 10 lines. In the first line, write a description of the opening of your story and in the bottom line, the same again, but for the ending. In between you have eight sentences to write the novel's major events…

It's very easy to get synopses confused with covering letters and blurbs – make sure you know the difference by writing these too. The covering letter is essentially the letter to the agent / editor that you want to represent you. Within it, you need to include why you're reaching out to this agency, the blurb of your book, why you've written this book, and what experience you have as a writer / or other experience directly relevant to the book. The blurb conveys the hook of the novel and is very specific. It is active and will often end with a question or a cliff-hanger to entice the reader.

Read, read, read! Check out other synopses – reach out to the writing community for examples and how they've done it. This is especially useful if you're writing in different genres from standard fiction. Here are some great examples that we've found online:
Jericho writers:
https://jerichowriters.com/synopsis/
Scribendi:
https://www.scribendi.com/advice/synopsis_example.en.html
Publishing Crawl: http://www.publishingcrawl.com/2012/04/17/how-to-write-a-1-page-synopsis/

And finally, each agency / editing agency will have their own rules for formatting. Make sure you follow these and if you're not sure – then ask!
Published 16 January 2020
class="post-22203 post type-post status-publish format-standard has-post-thumbnail hentry category-blogs category-network-knowledge"Young People's Laureate for London Theresa Lola's January Blog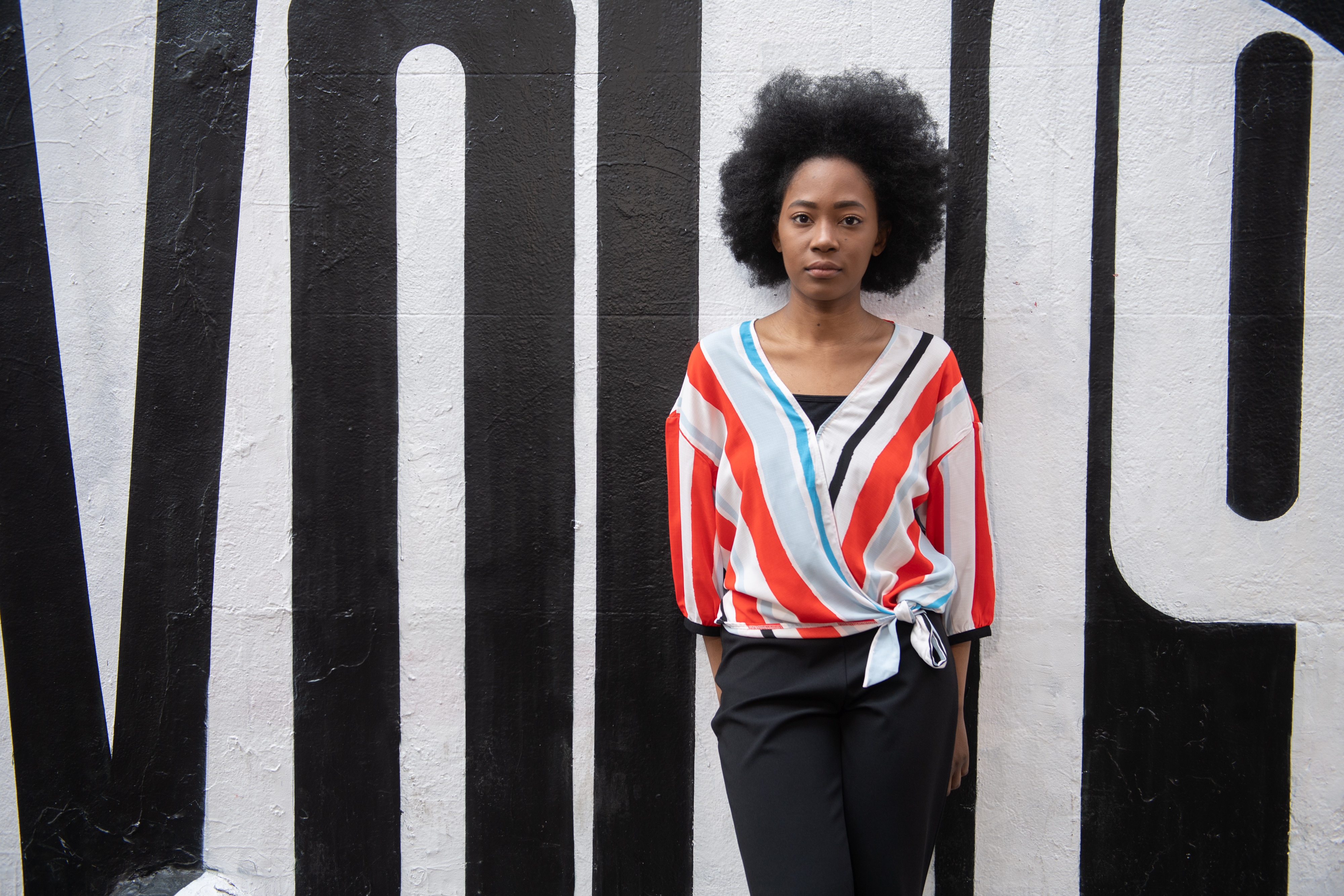 Theresa Lola is Spread the Word's Young People's Laureate for London, working to engage young people in poetry throughout the capital. In her latest blog, to mark the start of 2020, she updates us with news about her residency at Wellcome Collection, Inua Ellams' RAP Party, Roger Robinson's 'A Portable Paradise' and Positive News Magazine. 
Happy New Year! January tends to be the month of endless resolutions and re-adjusting. My resolution this year is to celebrate more, nothing is too small, we can be our most fervent encouragers. Over the Christmas period applications opened for Wellcome Collection's RawMinds 2020 Poetry Project, my third residency as part of the laureateship, and first in 2020. The application deadline was on January 13, 2020, and opened to 14-19 year olds. The workshop is scheduled to commence at the start of February, and end at the start of March. Five of the eight workshops will be taking place at Wellcome collection, the other three will happen during two-night writing retreat to the Kent countryside. We will be exploring a range of topics from identity, to home to climate change, wellbeing, some workshops will include visitations from experts. I am eager to meet the budding young poets, and I look forward to updating you all in the next blog post.
Before signing off on emails and all things work, the last poetry event I attended in December was Inua Ellams' Rap Party. Rap Party is a night of poetry and HipHop, ten poets read on the night, including Oshanti Ahmed, Jeremiah Brown, Wayne Holloway-Smith. It also marked my last time as the event co-producer for Rap Party. Working with Inua Ellams was a fulfilling experience I will cherish. The event was at Oval House, marking Oval House's last event in Kennington before their anticipated move to Brixton to a bigger space with more accessibility and opportunities for writers and theatre practitioners.
New year means new books to read, and the poetry collection I am currently reading is 'A Portable Paradise' by Roger Robinson. I have to say I have been blown away, it is deserving of all the praise it has been showered with. Unsurprisingly the collection has been shortlisted for the 2019 T.S.Eliot Prize. The poems reflect on the stories of the missing, the forgotten, and the due to be remembered. The common theme is the search for paradise, and many things are revisited in the process, from Grenfell to Windrush to family.
On the topic of reading, I would like to extend my thanks to Positive News magazine for including me as one of '100 people and organisations bringing hope in 2020', but more importantly recognising the role of poetry in discussing mental health with young people.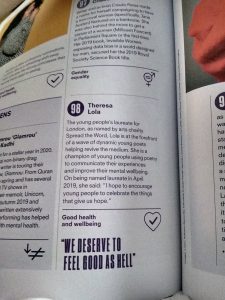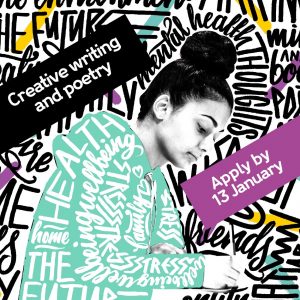 class="post-21925 post type-post status-publish format-standard has-post-thumbnail hentry category-opportunities"Room 9 – a space for writers, Spring 2020 dates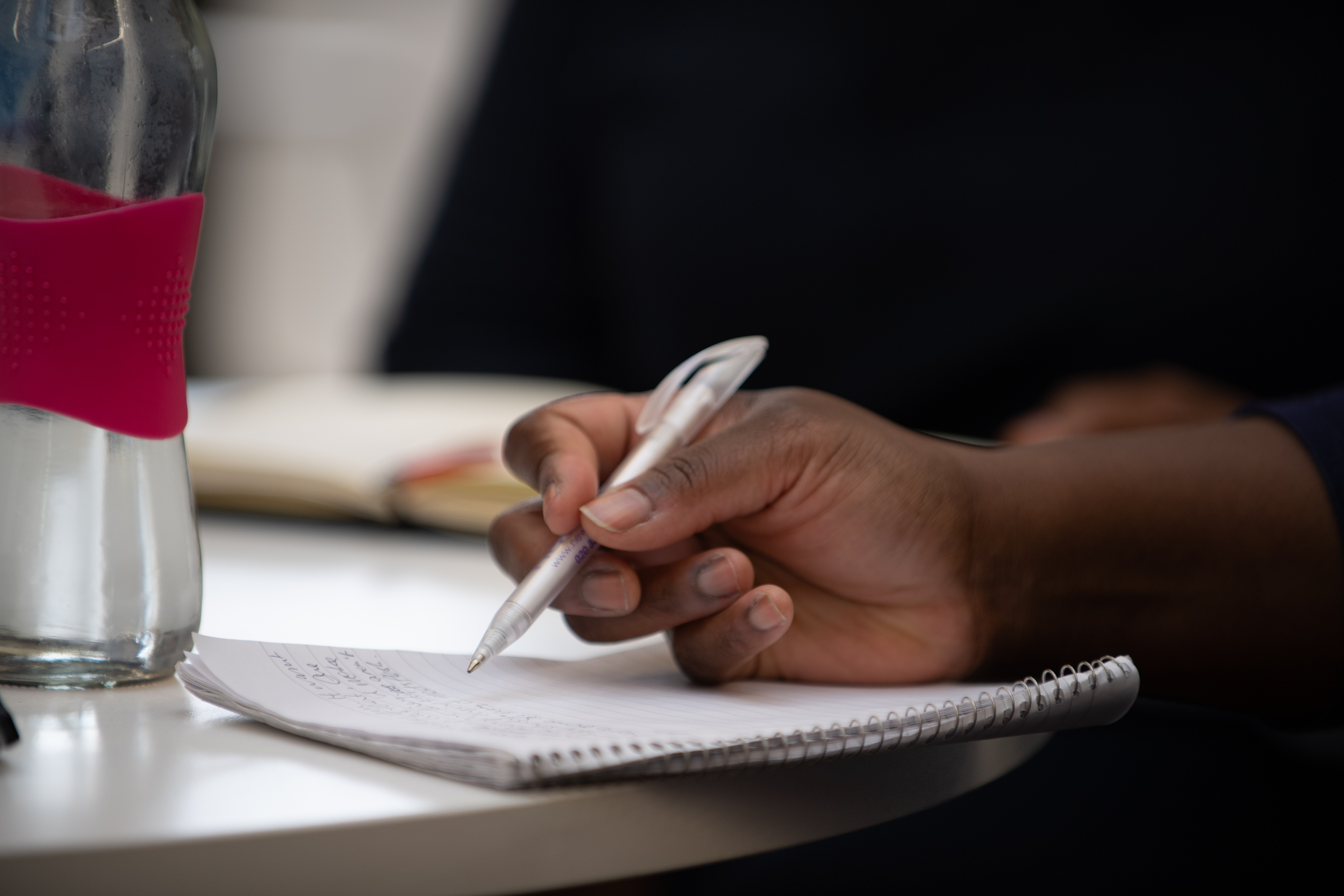 In Summer 2019, we opened up Room 9 as a free space for writers and creative groups based in London to use every Thursday. We welcomed over 40 writers into this space and following their positive feedback, we offer this opportunity on a permanent basis.
If you're a writer and are looking for a free space to write, create or work on projects in a friendly and supportive environment, then we'd love to offer you our Room 9 as a free space to write.
Based at the Albany, Room 9 will be available to use every Thursday from October 2019. The room has wi-fi, plug outlets and kitchen utilities such as a small fridge, microwave and kettle. Room 9 is also a wheelchair-friendly space. We have created a guidance sheet on how to use the Room, which can be found here and we ask everyone to read it before coming along: https://www.spreadtheword.org.uk/wp-content/uploads/2019/09/Room-9-guidance.pdf
The Albany is a lively place to be, so we can't guarantee that the areas surrounding Room 9 will be quiet. If that doesn't bother you, we'd love to see you!
The dates and times for 2020 are:
Thursday 9 January 10am – 5pm
Thursday 16 January 10am – 5pm
Thursday 23 January 10am – 5pm
Thursday 30 January 10am – 5pm
Thursday 6 February 10am – 5pm
Thursday 13 February 10am – 5pm
Thursday 20 February 10am – 5pm
Thursday 27 February 10am – 5pm
Thursday 5 March 10am – 5pm
Thursday 12 March 10am – 5pm
Thursday 19 March 10am – 5pm
Thursday 26 March 10am – 5pm
Writers are welcome to come and drop in to use the room at any time during these days. The room's capacity is 8 people. Writers are welcome to phone ahead (we're on 020 8692 0231 ext 249) to check capacity before leaving, though we cannot guarantee the room will be available by the time you arrive! In general, the room is not at capacity so you will probably be ok!
In the unlikely event that we are not able to offer the room due to last minute extenuating circumstances, we will post a message on our Twitter account – so please check this before leaving, just in case: Spread the Word Twitter account
Details on how to find us are here: https://www.spreadtheword.org.uk/contact-us/
If you have any questions, please get in touch: aliya@spreadtheword.org.uk
Published 11 December 2019