class="post-20793 post type-post status-publish format-standard has-post-thumbnail hentry category-opportunities tag-groups tag-room-9 tag-space tag-writing"DROP IN THURSDAYS IN ROOM 9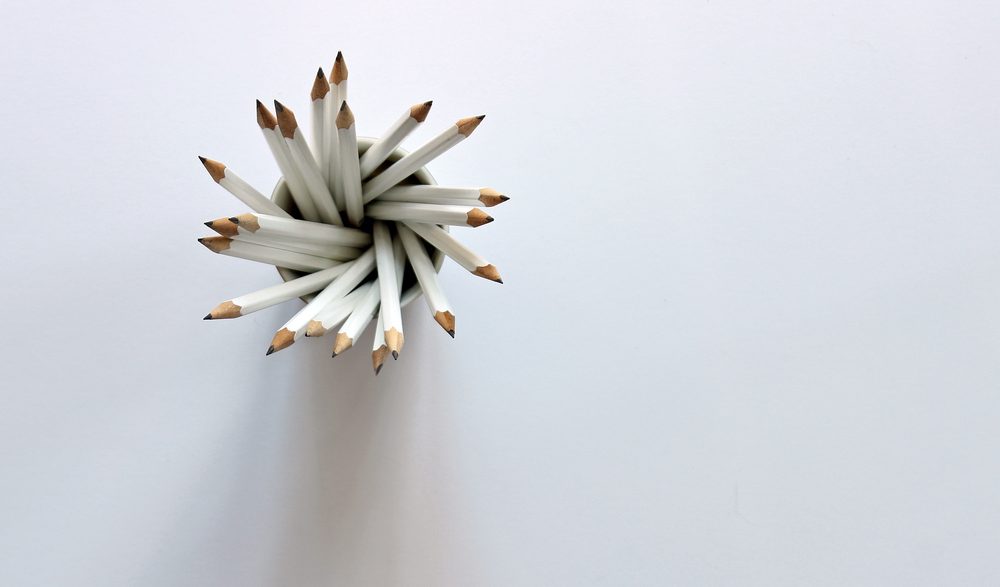 Earlier this summer, we opened up Room 9 as a free space for writers and creative groups based in London to use every Thursday. We welcomed over 40 writers into this space and following their positive feedback, we are delighted to be able to offer this opportunity on a permanent basis.
If you're a writer and are looking for a free space to write, create or work on projects in a friendly and supportive environment, then we'd love to offer you our Room 9 as a free space to write.
Based at the Albany, Room 9 will be available to use every Thursday from October 2019. The Albany is a lively place to be, so we can't guarantee that the areas surrounding Room 9 will be quiet. If that doesn't bother you, we'd love to see you!
The dates and times we are offering are:
Thursday 3 October 10am – 5pm
Thursday 10 October 10am – 5pm
Thursday 17 October 10am – 5pm
Thursday 24 October 10am – 5pm
Thursday 31 October 10am – 5pm
Thursday 7 November 10am – 5pm
Thursday 14 November 10am – 5pm
Thursday 21 November 10am – 5pm
Thursday 28 November 10am – 5pm
Thursday 5 December 10am – 5pm
Thursday 12 December 10am – 5pm
In the unlikely event that we are not able to offer the room due to last minute extenuating circumstances, we will post a message on our Twitter account – so please check this before leaving, just in case: Spread the Word Twitter account
Room 9 will be available again from January, and we'll post the new dates at the end of 2019.
Writers are welcome to come and drop in to use the room at any time during these days. The room's capacity is 6 people. Writers are welcome to phone ahead (we're on 020 8692 0231 ext 249) to check capacity before leaving, though we cannot guarantee the room will be available by the time you arrive!
The room has wi-fi, plug outlets and kitchen utilities such as a small fridge, microwave and kettle. We have created a guidance sheet on how to use the Room, which can be found here and we ask everyone to read it before coming along: Room 9 guidance
Room 9 is also a wheelchair-friendly space.
Details on how to find us are here.
If you have any questions,  please get in touch: aliya@spreadtheword.org.uk
Published 20 September 2019
class="post-20794 post type-post status-publish format-standard has-post-thumbnail hentry category-interview category-network-knowledge tag-criptic tag-jamie-hale tag-live-performance tag-not-dying tag-poetry tag-the-barbican tag-theatre"Jamie Hale's CRIPtic Pit Party at the Barbican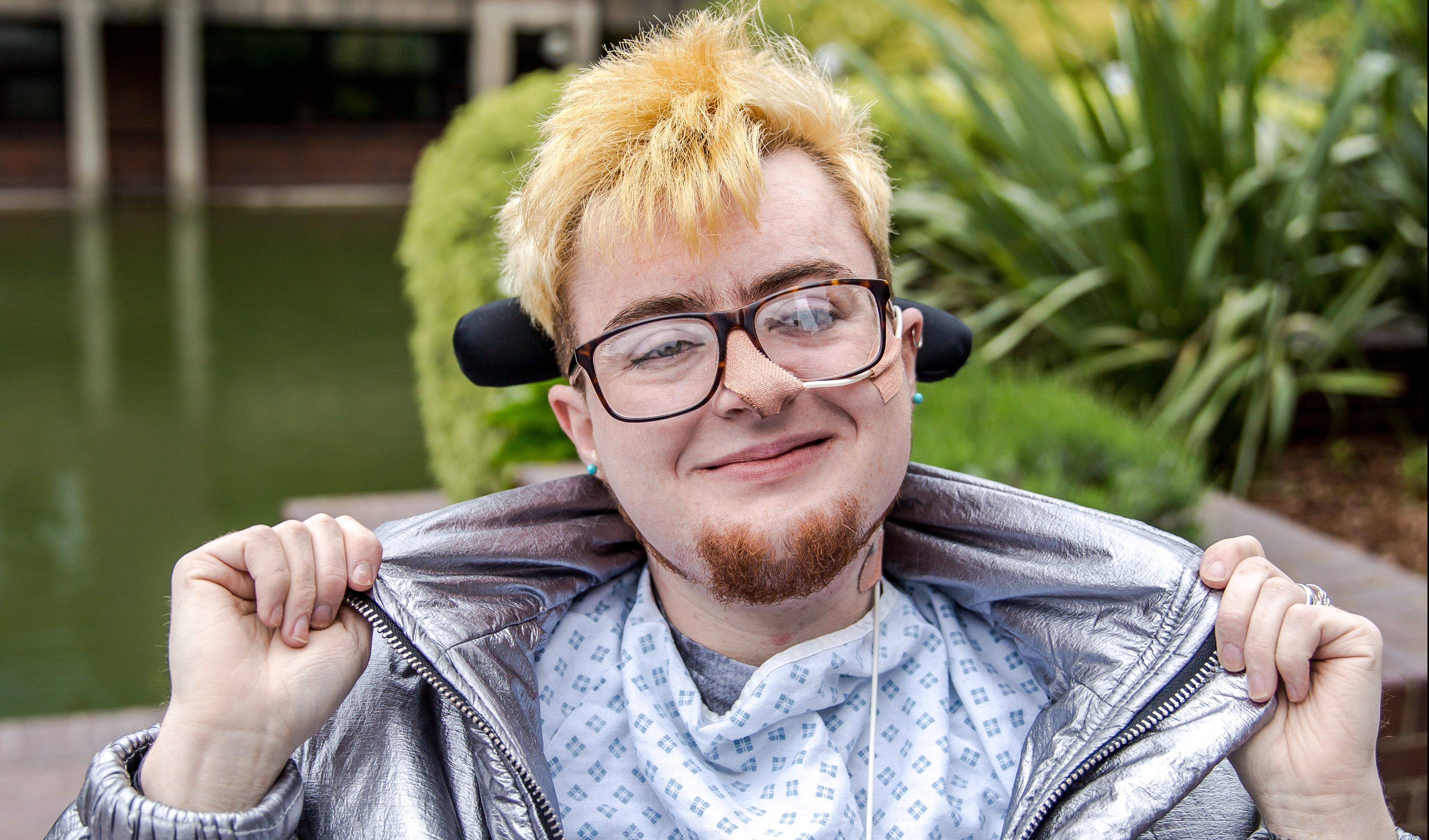 Jamie Hale is a poet and essayist whose creative work narrates the agency and urgency of living as a disabled person in the world.
They have recently performed their poetry at the Barbican Centre, Tate Modern, Saboteur Awards and the Trans Creative Arts Festival, and have had writing published in the Rialto, Poetry Quarterly, Unite Magazine, and The Guardian. They were one of the poetry awardees in the London Writers' Awards 2018. Their solo poetry show NOT DYING debuts in at the Barbican in Autumn 2019 at the CRIPtic Pit Party.
Spread the Word's Aliya Gulamani spoke to Jamie to find out more…
Aliya: Hello Jamie. Thanks so much for chatting with us today. You've got an impressive list of achievements – which one are you the proudest of to date and why?
Jamie: Hi Aliya, thanks so much for inviting me! I think I'm probably proudest of having put my solo show NOT DYING together – it's been a project of many years' work, and a real labour of love. I'd also say having been one of the poetry awardees in the 2018 London Writers' Awards. The mentoring and critical feedback I received has been transformational in my work and I'm really proud of having been part of that programme.
Aliya: We're really looking forward to seeing your newest project – CRIPtic Pit Party at the Barbican later this year, which you curated and will be performing in. The first section is your solo show – NOT DYING, which you've already mentioned. Can you tell us a bit more what inspired this show?
Jamie: I started writing NOT DYING when I was seriously ill and my prognosis looked a bit grim due to repeated life-threatening infections. It was a way of processing and politicising my experiences. When we found an experimental treatment that worked to prevent the infections, I turned the show into a piece that begins with a very introspective, intimate and medicalised section before pivoting into disability politics and something a lot fiercer and more challenging. It has been very inspired by my life as a disabled person, and (hopefully) really asks the audience to face the impact disableism has on the lives of actual people. It's also funny, a tear-jerker, and resolves itself looking hopefully at the future.
Aliya: A core aspect of the show focuses on what it means to be a disabled person in the world today. As a Deaf person, I can relate to the everyday struggles of othering and feeling isolated – and I can imagine it felt exposing but also extremely cathartic to be sharing your experiences onstage?
Jamie: It does. I often feel like I live on a stage – the extent to which people stare at me in public makes me feel like my whole life is being spent being watched like that. NOT DYING was partially a way of saying to audiences that if they're going to treat me as if I live in a fishbowl then I'm going to put myself on a stage and invite people to look. Some of the imagery I use of my body is very confrontational – I show the 'ill body' as a medicalised object – giving people the opportunity to stare if they want, but also potentially discomfiting them with more than they'd expected to see. It's really important to me that the work centres the disabled experience and invites the audience inside that – to feel the experience of the disabled person in the show, rather than siting themselves as onlookers. The piece itself is very cathartic, but painful in places. Performing it really brings me back in time somehow – whether to painful moments, or funny ones.
Aliya: Wow. That sounds immense. The second-half of the showcase will see D/deaf and disabled artists take to the stage to reveal their own personal experiences of anger, fortitude and joy, as they perform short sets of music, dance and spoken word expanding on the theme of NOT DYING. How did you select these artists to be involved with your show and how did you work with them for the CRIPtic Pit Party?
Jamie: To select the artists (and creative team) I did an open application process, narrowed it down from the 70+ performer applicants and 30+ creative applicants, and interviewed. I was looking for a real diversity of artform, experience, and background, and selecting the acts and creative team was incredibly difficult.
The interviews gave me a bit more information about people and their ideas, and eventually I narrowed it down to 6 acts – 4 of which will be on both nights – Signkid, Jackie Hagan, Amelia Cavallo and Seasick (Katie Walters & Elle Chante), with Donna Williams on Friday 11th, and Jessi Parrott (dir. Crispin Lord) on Saturday 12th. Signkid and Donna Williams are both performing in British Sign Language – it was very important to me to have Deaf artists involved, and all the sets are radically different.
I'm hoping for an artistic explosion of those themes onto the stage, and the performances have very much had a free rein over the summer. This autumn the director of the showcase (Shereen Hamilton) and creative producer (Lucy Hayward) have been working with the artists to start bringing the threads of their sets together into a show, and I'm really excited for rehearsals to begin!
Aliya: As well as performing, you're also looking to publish your first collection of poetry – can you tell us a bit more about this and the themes you have explored in your collection?
Jamie: Of course! It very much moves around nature, the body, and possibility. I've tried to capture the embodied experiences of (progressing) impairment and disability, as well as the social position disabled people occupy – through nature and the world.
I want to understand what it means to have a body, and to be mortal – how we can both absorb and create such beauty in the world, and also be on a one-way journey to death. Even asking these questions, it's full of green shoots and possibilities.
Aliya: We can't wait for everything that you're going to put out into the world Jamie – it looks incredibly exciting. What other plans have you got in the pipeline that we should be looking out for?
Jamie: There's a book of essays I want to find time to write, and I want to finalise the above collection! After that, I've got some thoughts around a solo show about gender, transition, and disability, and I don't know what I'll do after that! I've got enough to keep me busy for the time being, anyway.
Aliya: Thanks so much for your time Jamie – and see you onstage this October!
Jamie: Thank you.
The CRIPtic Party is at the Barbican from 11-12 October. Find out more and book your tickets here: https://www.barbican.org.uk/whats-on/2019/event/jamie-hale-criptic-pit-party
Photo credit: Becky Bailey
Published 17 September 2019
class="post-20616 post type-post status-publish format-standard has-post-thumbnail hentry category-news"Come and join us at the 2019 Pow! showcase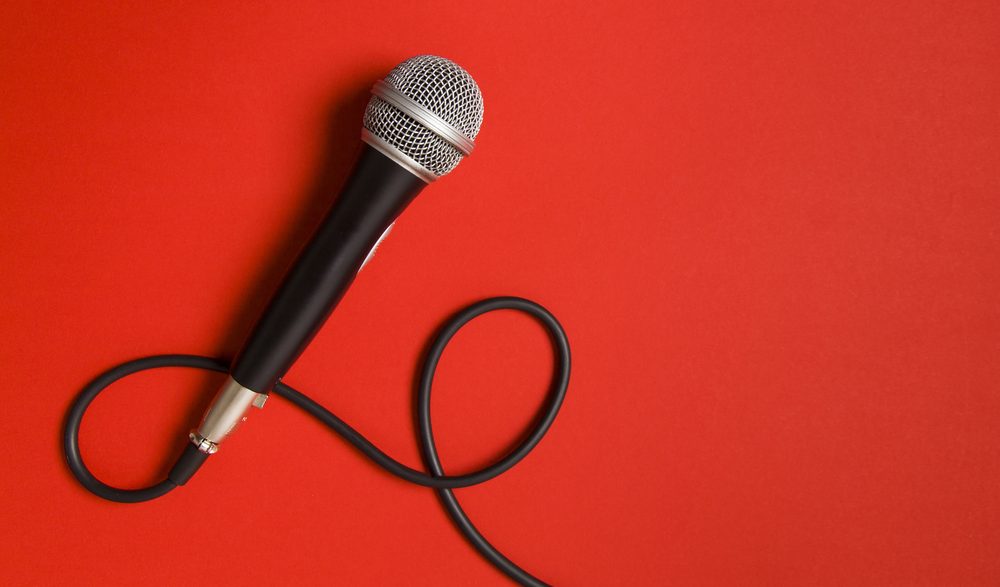 In May 2019, Pow! launched for its second year, offering London-based LGBTQ+ creatives (aged 18-25) the opportunity to explore the possibilities of live literature, develop their creative practice, and write and perform their own work. This initiative is led by Nick Field in association with Spread the Word and Wotever World, and funded by Arts Council England.
Eight applicants were selected to attend a series of free workshops tailored specifically for young LGBTQ+ artists, aimed at developing their voice, their work and practice. They had the opportunity to work closely with Keith Jarrett, Malik Nashad Sharpe and Olivia Klevron, developing new work.
We're pleased to share that Abena-Essah Bediako, Jess Rahman-González, Maddie Haynes, Maya Owen, Oli Issac Smith, Tane Stevens, Tris Hobson and Connor Byrne will be presenting the work they've developed through Pow! to a live audience at the special Bar Wotever event, at the iconic LGBTQ+ performance space, the Royal Vauxhall Tavern on Tuesday 24 September at 7pm.
Written and devised from the perspectives and experiences of the group, these 10 minute works cover a breadth of fascinating topics. From a journey to gender euphoria and negotiations of body politics, to reclaiming the moon as a radical act and dance as protest, this talented group of emerging artists are drawing on a dazzling range of text and performance to explore what it means to be young and LGBTQ+ in Britain today.
Tickets are available on the door. We'd love to see you there!
If you work within the creative industry, or work for press and would like more information, please get in touch. 
About the Artists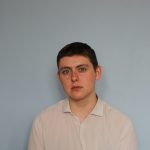 Connor Byrne is a poet and performer from Brighton, now living in London. Their work explores being queer, trans, non binary, and relationships with others and the world. They have performed nationally and internationally, at festivals, competed in slams and self published two pamphlets.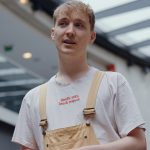 Oli Isaac Smith is a non-binary poet and theatre-maker. They co-lead Clumsy Bodies, a trans and disabled-led theatre company, and are an alumni of the Roundhouse Poetry Collective.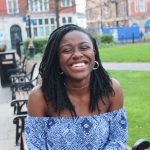 Abena Essah-Bediako is a singer-songwriter and spoken word artist from North London and a recent graduate from the from the university of Leicester. Abena's work explores various aspects of identity including memories from childhood, queerness, mental health and the impact that music and culture has had in her life. Since performing spoken word for the first time Unislam 2018, she has gotten the opportunity to perform at the Roundhouse Poetry Slam Finals and has featured her music and poetry in Leicester and London.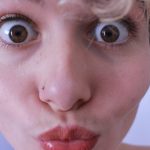 Maddie Haynes is a performance artist originally from Manchester, UK and The Moon, Space. They've recently revisited their lunar roots to create a new piece for Pow! 2019. 69: A Queer Landing tells the moon landing story as you've never heard it before; it's one small step for Maddie, and one sexy lunge for queerkind. You can find details of their upcoming show, a true story about buying a second-hand sex doll from a stranger, on Facebook @grapplingshow.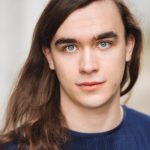 Tris Hobson (They/She) is an actor who having become increasingly dissatisfied with the lack of artistic control an actor has over their work and , and is frankly sick of being asked to play cis men, has branched out into poetry, and live art. Tris' work merges poet and theatrical storytelling, building on their life experience informed by the lenses of gender and anthropological theories.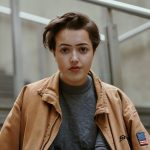 Jess Rahman-González is an interdisciplinary poet and theatre-maker. They are co-parent of Clumsy Bodies, a trans and disabled-led art collective that wants to smash gender like glass, float in the deluge that arrives after. Jess' poetry has recently been published in Nascent by Out-Spoken press. They are a member of Soho Writers Lab 19/20 and previously a member of the Roundhouse Poetry Collective and the Writing Room.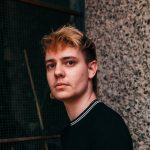 Tane Stevens is a queer trans poet, designer and musician graduated from Guildhall. He was in 2017's Roundhouse poetry collective and went on to launch poetry collective 'None Of The Above', who debuted two shows across London. He is a Barbican Young Poets alumni and has performed as part of the Roundhouse's Last Word festival. He is currently working on a debut collection and has a self-published pamphlet out. His writing explores themes of nostalgia, loss and navigating the body. He is brand new to cabaret performance and can't wait to share new work at the RVT.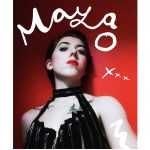 Maya Owen writes and sings, mostly. Her poems appear in various publications and have been nominated for the Pushcart Prize and Best of the Net Anthology. She is on staff at Monstering, a magazine by and for disabled womxn. In this performance she will be exploring strangeness and connection through sound and movement.
Published 16 September 2019
class="post-20662 post type-post status-publish format-standard has-post-thumbnail hentry category-news-2 category-news-opportunities"With Love (And Rage), Generation Rent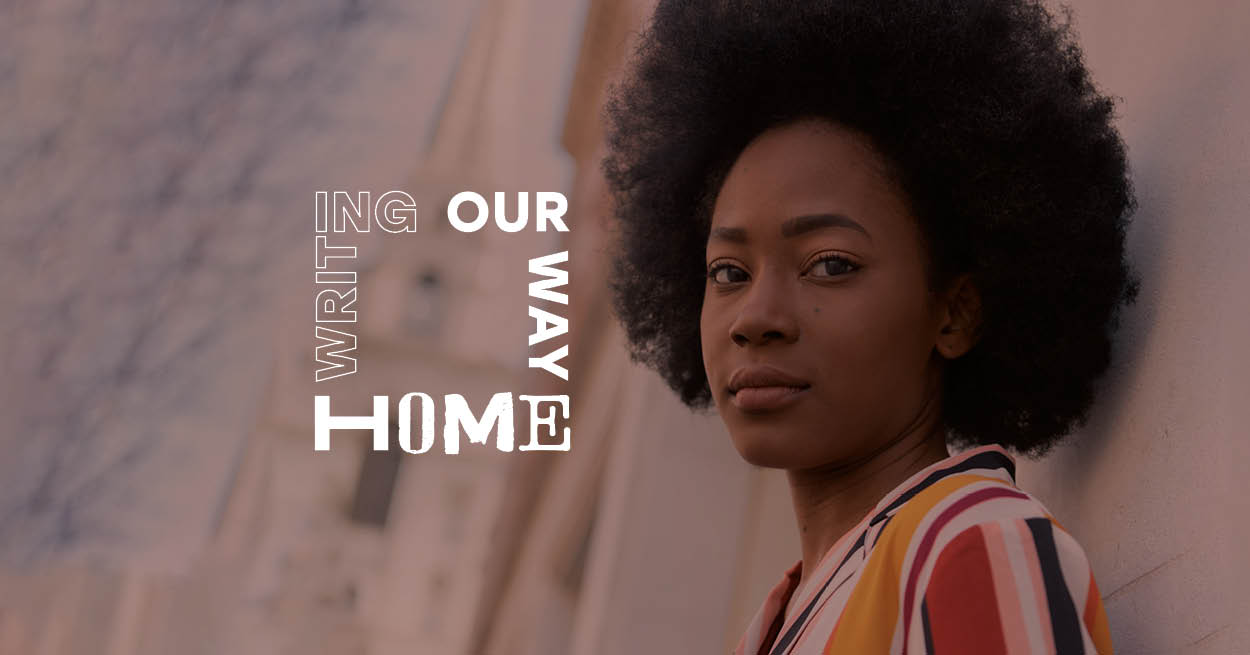 Spread the Word is pleased to be a partner with Free Word and Shelter for a special event on 18 November, With Love (and rage), Generation Rent,  a special evening of spoken word with Young People's Laureate for London Theresa Lola, Amaal Said, Seraphima Kennedy and more.
The UK is facing a housing crisis unlike anything seen in recent history. Priced out of their homes and unable to secure permanent housing, Generation Rent are unable to put down roots in their communities. Change is long overdue.
The evening will be an incendiary night of poetry and reflection from some of the country's brightest young poets as they envision a better future where housing is safe, secure and accessible to all. Spread the Word's Young People's Laureate Theresa Lola, poets Amaal Said and Seraphima Kennedy and illustrator Olivia Twist will be taking inspiration from conversations with young people and research from the ground-breaking charity Shelter.
Theresa Lola is a British Nigerian poet, member of Octavia collective and a Barbican Young Poets alumni. She is the current Young People's Laureate for London. Amaal Said is a Danish-born Somali photographer and poet whose work has been featured in Vogue, The Guardian and The New York. She won Wasafiri Magazine's New Writing Prize for poetry in 2015. Seraphima Kennedy is a writer, academic researcher and former neighbourhood officer at Kensington and Chelsea Tenant Management Organisation. Olivia Twist is an illustrator, arts facilitator and lecturer with an MA in Visual Communication from the Royal College of Art.
---
For more information and tickets, head to the Free Word website: freeword.org/event/with-love-and-rage-generation-rent/


class="post-20287 post type-post status-publish format-standard has-post-thumbnail hentry category-blogs category-network-knowledge"What's your favourite short story?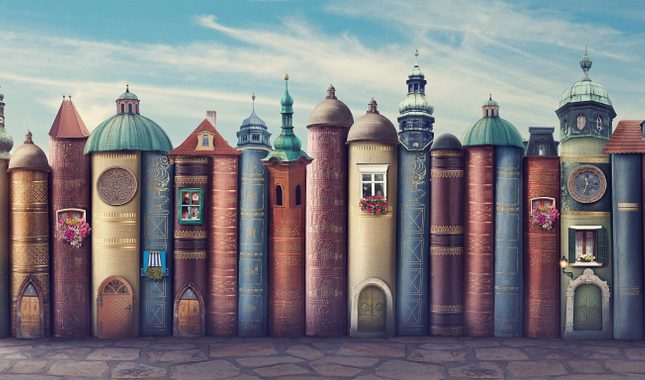 The London Short Story Prize has given the Spread the Word team so much joy over the years, and continues to feed our love for the short story form. Now in its seventh year and open for entries until 7 October 2019, we're looking forward to reading your submissions. To inspire you, some of the team share our favourite short stories…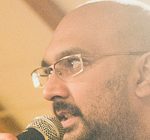 Bobby's favourite short story is 'The Laughing Man' by J.D. Salinger (from 'Nine Stories' and in The New Yorker: newyorker.com/magazine/1949/03/19/the-laughing-man)
I remember this short story from Salinger's collection 'For Esmé – with Love and Squalor'. It's about a young man who's a law student and part of a group like the scouts. Every week he tells them adventure stories about a hero called the Laughing Man, who wears a mask after having his head crushed in a vice. Alongside this narrative the young man falls in love with a student, and as his relationship goes up and down so does the fate of his Laughing Man. I remember this short story for two reasons: firstly it has a heart breaking ending, in particular a brilliantly written paragraph where the fates of the young man and the Laughing Man intertwine, secondly because I leant my copy to a woman I fancied called Esmé, and I never got it back, which was particularly gutting!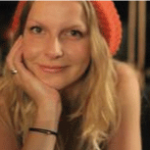 Laura has three favourite short stories…
Please don't make me choose just one, I can't do it! Instead, here are my three favourite stories:
'The Semplica Girl Diaries' by George Saunders (from 'The Tenth of December'; this collection is our Director, Ruth's favourite short story collection!)
A laugh-out-loud funny, ferocious story that makes me feel glad I'm alive to read it. George Saunders makes me a better person for having read his work, and this is a masterclass in voice; 'The Semplica Girl Diaries' is as special as stories get. An 'average' guy in suburban America diarieses his life for posterity and reveals a hideous dystopia. It's not for the faint of heart, mind, as it explores a concept that is so alarming it took me a while to realise what it was.
'Girl' by Jamaica Kincaid (from 'At The Bottom of the River' and in The New Yorker: newyorker.com/magazine/1978/06/26/girl )
There is so much to love in this short short story (650 words, I believe). A whole relationship between a mother and daughter, and associated societal and cultural expectations, is revealed through a list of what a mother tells her daughter she should and shouldn't do. I think this story exists in the borders between fiction, non fiction and poetry. With each new read, what seems like a list of restrictive instructions and a couple of defiant yet meek responses, become beautiful and sad fragments of a complex love between a mother and a daughter. This is a short story written with a special kind of verve, heart and fire.
'The Fjord of Killary' by Kevin Barry (from 'Dark Lies the Island' and in The New Yorker: newyorker.com/magazine/2010/02/01/fjord-of-killary )
The tale of what happens when a 'blow in' buys and runs a pub at the mercy of the temperament of the 'gibbering' Atlantic Ocean in the west of Ireland.
Funny stories really stay with me,  and this one makes me cry with laughter.  The dialogue is particularly effervescent, and simultaneously manages to reflect the protagonist's acerbic thoughts and the extraordinary in the mundane everyday chat in a local pub; the continuous murmurings of Bill, whose life and thoughts revolve around how far away places are from each other and how one might get there, is a cracking story thread.
Kevin Barry is a master builder of a story, a constructor of perfect sentences and dialogue, it feels like there's not a spare or misplaced word here. 'The Fjord of Killary' is a transformative thing to read, in terms of opening up the possibilities of short stories. It also acts as a reminder of the beauty in the ugliness of the every day, and how no matter how annoyed I can get at city life and how tempting the idea; buying an old tavern in rural west of Ireland is not going to be the answer to my problems, as Caoimhin discovers with hilarious and terrifying results.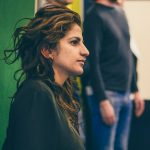 Aliya's favourite short story is…'A Temporary Matter' by Jhumpa Lahiri (from 'Interpreter of Maladies- newyorker.com/magazine/1998/04/20/a-temporary-matter)
I never really 'got into' short stories until I came across Jhumpa Lahiri's 'Interpreter of Maladies', particularly 'A Temporary Matter', which is the first story in this collection. It's a beautiful story about love and loss, and I cried the first time I read it. More than this, to have an Asian couple at the centre of the story was a revelation of sorts. I recognised their food, the setting, the little intricacies that distinguish between cultures, which enabled me to feel a connection to this piece. It inspired me to look out for more voices that I recognise, because whilst literature has so much value in opening my eyes to different cultures, it also means so much when it enables me to be still.
---
Join in on Twitter, and tell us what yours is with the hashtag #myfavouriteshortstoryis…
The deadline to enter the London Short Story Prize is 5pm, Monday 7 October 2019. Read more and enter here: spreadtheword.org.uk/projects/london-short-story-prize/
Published 12 September 2019
class="post-20434 post type-post status-publish format-standard has-post-thumbnail hentry category-archive"Bedtime Stories for the End of the World Podcast Series 2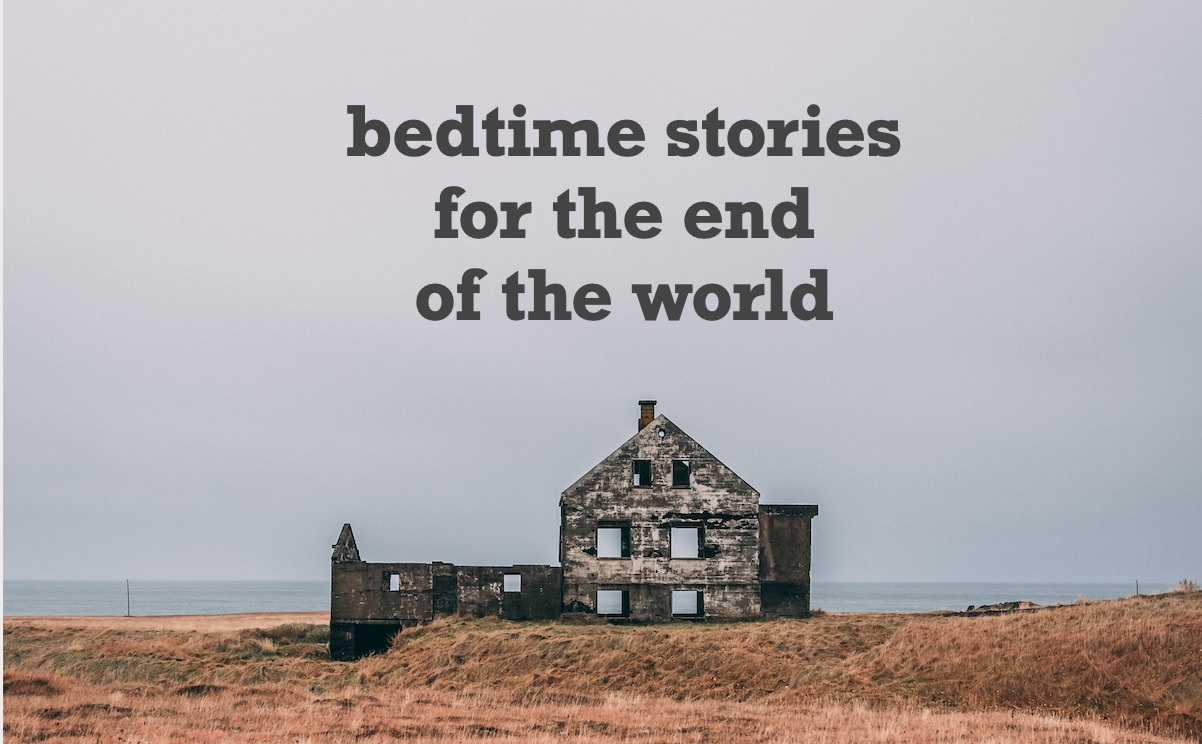 The second series of Bedtime Stories for the End of the World podcast is launching on 16 September, featuring the work of 12 emerging poets alongside new commissions by: Malika Booker, Andrew McMillan, Kei Miller, Helen Mort, Sabrina Mahfouz and Jack Underwood. The podcast series asks some of the UK's top poets to re-imagine their favourite myths, fairytales and legends. The stories they want to seal up and protect against rising waters, from nuclear disaster, and from the mundane tragedy of human forgetfulness.
What kind of stories do we want to leave the future? How might they differ from the stories we've inherited?
The podcasts are the brainchild of writer and poet Eleanor Penny, project produced by Tom MacAndrew, supported by Spread the Word and funded by Arts Council England.
To celebrate the release of the podcasts, the launch party will take place on Wednesday 11 September, 7pm-10pm at the Star of Kings, N1 0AX
The event will feature readings from a selection of poets from the series, and be hosted by Joelle Taylor. To register for your free ticket, please visit: bit.ly/31KXfXC
To make sure you don't miss an episode, you can subscribe now on itunes, stitcher, or wherever you get your podcasts. 
Published on 29 August 2019