class="post-26354 post type-post status-publish format-standard has-post-thumbnail hentry category-opportunities"Spread the Word's summer 2020 programme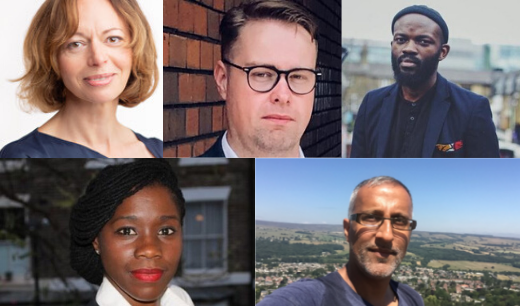 We are delighted to announce our Summer programme, running from July through to September.
Come and be part of an online writing community with our Write Together workshops led by JJ Bola for writers of all levels; take part in our Developing Tutors workshop programme with Iqbal Hussain, Esther Poyer and Chris Simpson looking at sharpening your prose, the benefits of failure and making your dialogue sing; and sign up for  Kira-Anne Pelican's workshop where you'll  discover how to use psychology to create characters.
Through our create-write-connect campaign we are committed to creating free accessible opportunities for writers in recognition of the financial difficulties many people are facing. We are delighted to share that nine of the workshops in our new season are free, with the paid for opportunity offered at low cost.
If you are in a position to make a donation to our campaign to support writers, Spread the Word and the invaluable work of the Trussell Trust, you can do so here: https://www.totalgiving.co.uk/appeal/spreadthewordxthetrusselltrust
Details on our full programme can be found below. Please note that all workshops will take place on Zoom.
We welcome all writers onto our workshops. If you have access requirements and would like to attend, please email hello@spreadtheword.org.uk, to discuss how we can support your needs.
Write Together with JJ Bola
An opportunity for writers of all levels to be part of an online writing community, engaging in fortnightly sessions themed around an aspect of the craft or an interview with an established writer. There are six sessions in the series – you are welcome to join them all.
22 July, 6:30-8pm
5 August, 6:30-8pm
19 August, 6:30-8pm
2 September, 6:30-8pm
16 September, 6:30-8pm
30 September, 6:30-8pm
FREE
Book here: https://www.spreadtheword.org.uk/workshops-events/
How to Sharpen Your Prose with Iqbal Hussain*
Whether you've written a short story, poetry or a novel, make every word count. In this highly practical workshop, you will learn vital tips to make your prose sing.
29 July, 6:30-8pm
FREE (Developing Tutors series)
Book here: https://www.spreadtheword.org.uk/events/how-to-sharpen-your-prose-with-iqbal-hussain/
The Hidden Benefits of Failure with Chris Simpson*
Chris Simpson believes that failure is a motivating force that you can bring into your writing. In his workshop you will learn how you can respond effectively to "failure" and ways in which it can revitalise your writing project. 
26 August, 6:30-8:30pm
FREE
Book here: https://www.spreadtheword.org.uk/events/the-hidden-benefits-of-failure-with-chris-simpson/
Psychology for Writers with Kira-Anne Pelican
A workshop exploring how you can apply tools from psychology towards creating more memorable and believable characters.
8 September, 6:30-8:30pm
PAID
Book here: https://www.spreadtheword.org.uk/events/psychology-for-writers-with-kira-anne-pelican/
Dust to Flesh: writing dialogue that makes your characters come alive with Esther Poyer*
A workshop that demonstrates how great dialogue always stems from the underlying tension in character and plot, and how you can apply this to your writing.

22 September, 6:30-8:30pm
FREE
Book here: https://www.spreadtheword.org.uk/events/dust-to-flesh-writing-dialogue-that-makes-your-characters-come-alive-with-esther-poyer
Members of the London Writers Network scheme get 10% off our paid courses. We're also pleased to share that we will launch a new series of events: Publishing 101 later this season. Members will have priority to book onto these and you will receive instructions on how to do this in your newsletter which will go out at the end of July.
*Please note that you can only book onto one of the Developing Tutor series workshop, as there are limited spaces for these sessions, and we want to open them up to as many people as possible.
Published 6 July 2020
class="post-26278 post type-post status-publish format-standard has-post-thumbnail hentry category-opportunities"Inclusive Indies Fund open for applications
After the success of the #InclusiveIndies Crowdfunder, Knights of, Jacaranda Books and Spread the Word are pleased to announce that the Inclusive Indies Fund is open for applications.
£30,000 will be distributed equally to ten inclusive independent presses in the UK through the Fund. The Fund represents 20% of the monies given by supporters of the Crowdfunder.
The purpose of the Fund is to support UK-based independent presses impacted by Covid-19 who are diverse-led or with a proven track record of publishing inclusively.
Inclusive independent presses are invited to apply for grants of £3,000. The grants are unrestricted and can be used to e.g.: contribute towards salary, pay advances or support marketing and sales.
The Inclusive Indies Fund will be administered by Spread the Word, a charity and London's writer development agency. Each application will be assessed by Aimée Felone from Knights of and Valerie Brandes from Jacaranda Books.
Inclusive Indies Fund criteria
To apply to the Fund, your independent press must meet the following criteria:
Publishing is your main area of business and you are based and registered in the UK;
Be diverse-led or have a proven track record of publishing inclusively;
Covid-19 has impacted on your ability to publish inclusively;
You have less than 10 paid employees.
By registered we mean you are either a company, CIC and/ or charity.
By diverse-led we mean 51% of key decision makers are Black, Asian, Arab, Latinx or non-white people of colour, disabled, female, LGBTQI or working class.
Applying to the Fund
We have tried to keep the application as simple and straightforward as possible. Applications will be made through a Spread the Word google form.
You will be asked to complete the following questions, each with a maximum 500 word count:
Tell us about your press, your mission and ethos and how you publish inclusively;
What immediate impact did Covid-19 have on your business?
What medium to longer-term impact will Covid-19 have on your business?
Tell us how you would use your Inclusive Indies Fund grant if you are successful?
You will be asked to upload a maximum of five supporting documents, either your most recent catalogue or AIs/ press releases of recent titles.
We expect high demand for the Inclusive Indies Fund and we know that there will be insufficient funding to support every applicant. Priority will be given to inclusive independent presses who are most in need due to the impact of Covid-19.
The deadline for applications is 5pm on Monday 20 July 2020
APPLY HERE: https://bit.ly/InclusiveIndiesFund
All applicants will be informed about the outcome of their application week commencing 10 August 2020.
The funding decisions will be final and no communications will be entered into.
All successful applicants will be asked for a short report on how they have used their Inclusive Indies Fund grant.
We will publish the data on the number of applications received (anonymised) and the list of successful applicants.
Published 2 July 2020
class="post-26253 post type-post status-publish format-standard has-post-thumbnail hentry category-opportunities"Take Flight Hub Development Surgery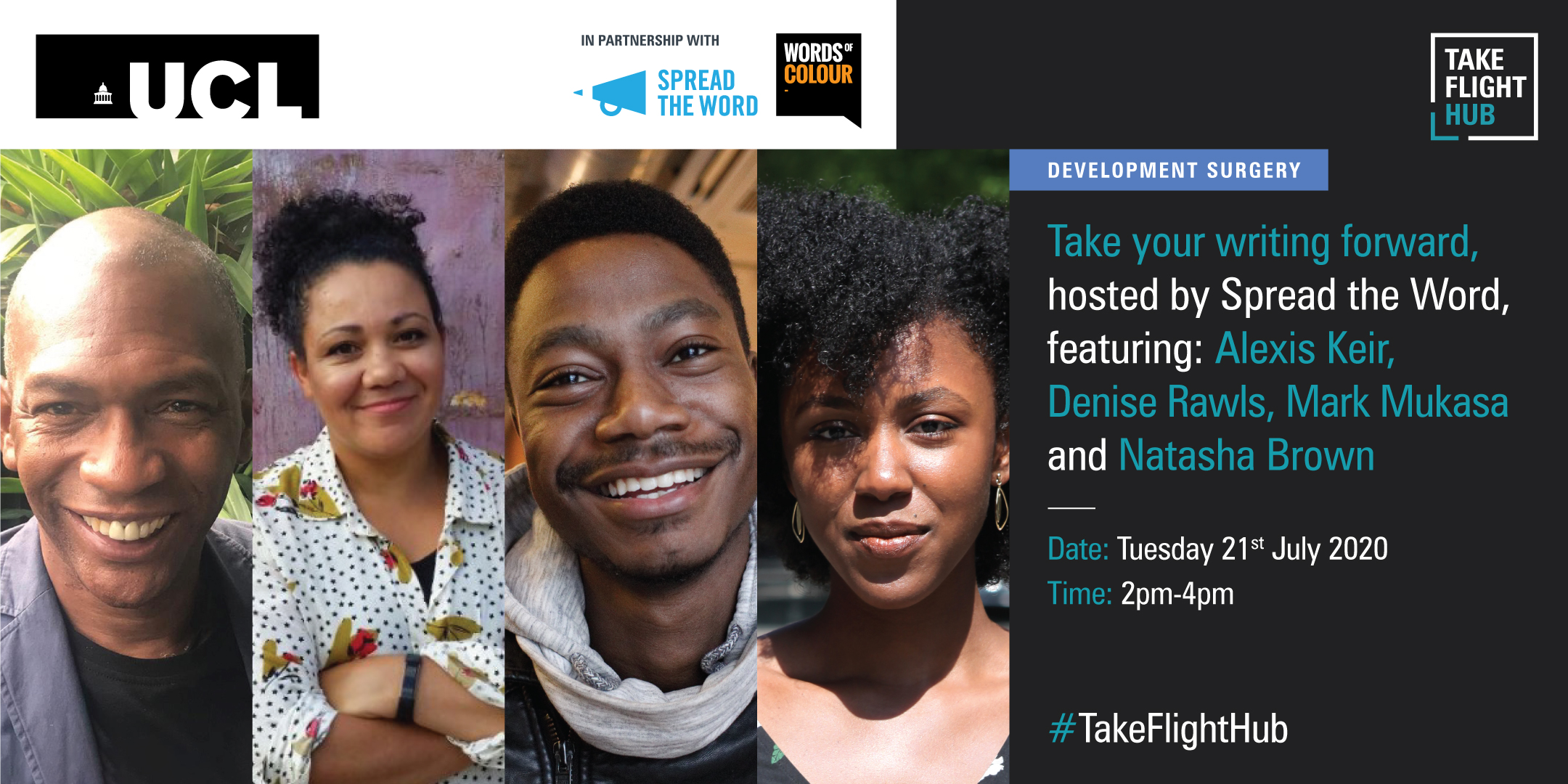 If you're a budding or emerging writer of colour and looking at how you can take your writing forward, please come and join Spread the Word's Bobby Nayyar and Ruth Harrison and four London Writers Awards' writers Alexis Keir, Denise Rawls, Mark Mukasa and Natasha Brown for our Take Flight Hub development surgery.
Whether you're writing literary fiction, commercial fiction, narrative non-fiction or children's/ YA, the development surgery will give you advice on where to go to develop your craft and build your career.
You'll also get to hear about the writing journeys of each of our guest writers – what has worked for them and what has helped them move forward with their writing. There will be plenty of opportunities to ask questions.
The surgery will run on Tuesday 21 July via Zoom, from 2-4pm.
Please note that the Take Flight Hub programme is primarily for unpublished writers of colour (Black, Asian, Arabic , Mixed-Race and Non-white Latinx) based in the UK.
To book your free place, register on Eventbrite here: https://www.eventbrite.co.uk/e/take-flight-hub-development-surgery-with-spread-the-word-tickets-111957084654
The event will be BSL interpreted by Alison Pottinger and Sharan Thind, and will take place on Zoom. You will receive an email an hour before the event starts on Tuesday 21 July.
About the writers
Alexis Keir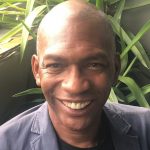 Alexis was born in and now lives in London but grew up in Luton. His parents migrated to the UK from the Caribbean island of Saint Vincent where Alexis spent part of his childhood. He revisited Saint Vincent in the mid-90s and his experience of being welcomed 'back home' inspired him to write about travellers journeying to and from the Caribbean, including his own family. After studying biology at university, Alexis moved into social work. Working with Deaf people as a distinct linguistic and cultural community, and moving to New Zealand to personally experience racial fault lines and successes, inspired him to explore his own identity and heritage. For the last 13 years he has been Director of Elfrida Rathbone Camden, a charity supporting families and young disabled people. Alexis has written for The London Magazine and as Alex Stratford in E17 Stories, a collection of local stories produced in Waltham Forest. He has also had both non-fiction and fiction pieces published by the online magazine The Selkie including in their forthcoming Home anthology.
Alexis' book is Windways (narrative non-fiction – essays).
Denise Rawls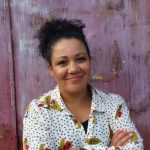 Denise is the granddaughter of Euphemia Jamieson, a Jamaican nurse who came to London in 1960 full of optimism and excitement at the opportunities the Motherland held. Euphemia quick found London was not a city paved with gold so she worked hard and passed on her hope to her children, so they instead could live out her wildest dreams. Inspired by the women of the Windrush, Denise writes about black British identity, motherhood, female friendships, what happens when things fall apart, and how women put it all back together. When she isn't writing you will probably find her out taking photos or rummaging through the grottiest shelf in a charity shop looking for vintage treasures. Denise lives in Hackney, East London with her very lout family.
Denise's book is Marisol's Baby (commercial women's fiction).
Mark Mukasa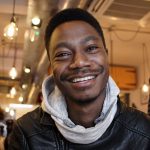 Born on a council estate in South London to a refugee father and an immigrant mother, Mark has been in love with stories since he was a child. Stories were found everywhere around him: in rap lyrics, documentaries, films and in listening to recollections of the Caribbean from his mother. As a teenager his love affair with stories only worsened, with Mark becoming enamoured with the works of Ovid, Cormac McCarthy, Toni Morrison and V.S. Naipaul. After graduating from King's College London, he headed into the city to work for a few years in marketing and PR, before deciding he wanted to tell his own stories. Stories that touched on deeper human emotions and trauma, balancing the scale between poetic prose and horrifying scenes, while marrying gritty contemporary settings with fantastical elements.
Mark's book is Crown of the Creole (commercial fiction – magical realism).
Natasha Brown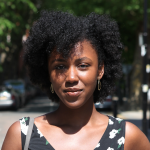 Natasha joined Goldman Sachs in 2011 after studying maths at Cambridge University. She has since held positions at firms across the financial services industry. Over the past year, Natasha has taken evening and weekend writing classes at Goldsmiths and City University. Her novel Half as Far draws on a decade spent as a not-quite insider at the sky-high offices of the biggest names in finance.
Natasha's book is Half as Far (literary fiction).
Published 1 July 2020
class="post-26169 post type-post status-publish format-standard has-post-thumbnail hentry category-pocket-guides"A Pocket Guide to Writing Through Trauma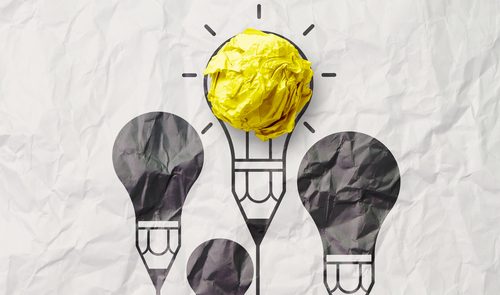 Writing about or through traumatic experiences can be incredibly difficult. We're so grateful to Winnie M Li who has created this pocket guide on this hugely important topic, filled with valuable tips.
For many of us, the act of writing is an important tool in making sense of life.
This is especially the case when we are dealing with lived experiences of trauma. Violence, abuse, bereavement, illness, wartime, even an accident or natural disaster — all of these leave a lasting imprint of horror and sadness in our lives. But as dark as these experiences are, they can also yield powerful, authentic works of writing, which can then go on to inspire readers facing similar situations.
While it may somehow seem necessary to address trauma through writing, it can also be daunting — a strange balance of doing something you love (writing) around a topic you might rather avoid. You may worry that the writing itself could reawaken old wounds and force you to relive the emotional pain.  But don't let this put you off.  The writing you create may end up being life-changing for yourself, and your future readers.
Still, there are a few things you can do to make writing through trauma more manageable. Here are some useful suggestions:
Write for yourself. Don't worry about what others will think.
First and foremost, you are writing for yourself, not for anyone else.  Somewhere down the line, this piece of writing may become a published memoir or a novel, a poem or play or more.  But don't think about that just yet.  For now, this writing serves one purpose and one purpose only: to allow your own self-expression about this topic. If you get too caught up thinking about the end product — and the fear of how others might react — that might stifle your initial creative process. What matters right now is yourself and the words you write.
Write whatever comes into your mind.
If you feel stuck or anxious, try very freeform writing exercises, like free association (Write the first thing that comes into your head, followed by a constant stream-of-consciousness flow after that ) or a free write (Write non-stop on a specific topic for five minutes straight.  Don't even let the pen lift from the page).  These approaches can yield very raw, but authentic writing, which you can later shape into something more coherent.
Write Using Distancing Techniques
As the emotions around your trauma can be strong, it's very important to write in a boundaried way. This means employing specific techniques, which can help give you a sense of distance or mastery over the emotion. These distancing techniques can prevent the trauma from overwhelming you, while also presenting a creative challenge to you as a writer.  Ultimately, decisions about the craft of writing may enable you to approach the experience from an angle that is unique, interesting, or redemptive for you.
For example, you can try:
Writing in third person, instead of first person point-of-view. Or even experiment with second person.

Writing in an unusual verb tense. If you tend to write in past tense, try present tense. Or even future tense.

Writing from a new, unexpected perspective — maybe not as the person who's lived through the trauma, but as the grown child of the victim. Or a passerby who glimpsed what happened. Or a tree that has lived for decades on the spot near a crime.

Choose one metaphor or object to symbolise the trauma, and expand that upon it. What do you do with that object? For example, if a brick represents your childhood memories of being bullied, what do you do with that brick? Hide it under your bed? Drop it into a lake?  Try to smash it up with a hammer?  Or do you set it on your desk and use it as a paperweight?

Write the trauma purely in dialogue, as an imagined conversation between characters.

Write what happened as a folk tale or fairy tale, as if it happened in an unspecified time immemorial.
These are just some suggestions.  Don't be afraid to be experimental or abstract — a fresh artistic approach can help to counterbalance the distressing subject matter.
Practice Self-Care
Writing about trauma can bring a lot of emotional exhaustion, so it's important to practice self-care and look after yourself.  You can do this by creating boundaries around your writing time and acknowledging the emotional impact writing will have.
Set yourself a manageable pace.

When you start to feel tired from writing, stop.  Maybe return to writing the following day. You can even plan to write in small, manageable chunks. For example, start with 15 minutes a day, and gradually increase that if you feel you can.

Give yourself breaks and small rewards.
Plan your self-care in advance, and gift yourself with small rewards, so you have something to look forward to after a writing session. A cup of hot chocolate, a walk in a park, an episode of your favourite TV show — even these small things are a way to switch off, while recognising the hard work you've put into writing about this topic.
Writing is a very solitary activity, and this can be doubly so if you are writing about a personal trauma.  If you think it will help, arrange in advance to spend some time (on the phone, online, or in person) with a close friend or loved one, after a writing session.  This kind of human (or animal) company can provide a nurturing peace and help take your mind off the heavy emotional labor of writing.
Above all, remind yourself that the trauma itself is largely in the past, and by choosing to write about it, you are exerting some kind of agency over what happened.  Memories of trauma can still be painful; now you are transforming them into something new, possibly redemptive.  And you should be proud of that act, both as a writer and as an individual.
For further reading, I recommend checking out these links. They give an insight into how other writers have addressed different forms of personal trauma in their writing, either through fiction or memoir:
Myself (Winnie) in conversation with Daniel Mella, about writing fiction based on lived personal trauma. From the recent BookBound 2020 online literary festival: https://youtu.be/i8HnQ64rwWQ
Melissa Febos on writing about trauma as a subversive act: https://www.pw.org/content/the_heartwork_writing_about_trauma_as_a_subversive_act
A panel talk with Eileen Myles, Ruth Ozeki, Porochista Khakpour, Anna March & Alexandra Kleeman on writing about bodily trauma: https://lithub.com/writing-the-body-trauma-illness-sexuality-and-beyond/
Rahna Reiko Rizzuto on writing fiction inspired by trauma: https://electricliterature.com/how-writing-fiction-helps-me-give-shape-to-the-chaos-of-trauma/
Kelley Clink with more tips on writing about trauma: https://www.writersdigest.com/write-better-nonfiction/7-tips-for-writing-about-trauma
---
Winnie M Li is an author and activist. Her debut novel Dark Chapter is a fictional retelling of her own rape from victim and perpetrator perspectives. Translated into ten languages, it won The Guardian's Not The Booker Prize, and was nominated for an Edgar Award and the Best First Novel Award. A Harvard graduate, Winnie has an MA with Distinction in Creative and Life Writing from Goldsmiths and served as a Guest Tutor for the Arvon Foundation and a judge for the 2018 SI Leeds Literary Prize.  She is a recipient of grant funding from the Royal Society of Literature, Jerwood Arts, and the Arts Councils of England and Northern Ireland.  She holds an honorary doctorate from the National University of Ireland in recognition of her writing and activism. http://winniemli.com
Published 29 June 2020
class="post-26158 post type-post status-publish format-standard has-post-thumbnail hentry category-pocket-guides"A Pocket Guide to Self-editing and Working with an Editor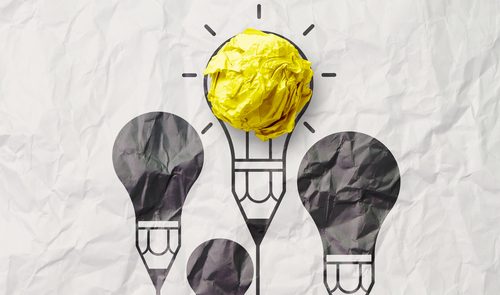 This pocket guide from Shreeta Shah explores the benefits of editing and the different ways in which writers can work with editors throughout the editing process. 
Why edit your work? In a nutshell, editing is essential for ensuring your piece is really speaking to its intended reader and is of the highest possible quality. It is the process of rereading your text, refining the language, and revisiting characterisation and even entire plot threads. Self-editing – interrogating whether something really works and finding solutions – has the benefit of building your writing muscle and confidence.
Before undertaking an edit, it's good to run a spell-check on the text. The cleaner it is, the more likely you are to spot what really matters. It's worth considering printing out a hard copy, as this can also help you read with objectivity. Perhaps ring or highlight recurrent words and sections that need work – but try to avoid making smaller changes just yet. Note your observations in a separate document as you go along, with page/chapter references. Reading trickier sections aloud is useful to get a sense of whether the language might be smoothed out or made more precise. After a break go back and review your notes. What are the issues? What can you fix now, and what might benefit from another perspective?
Sometimes we encounter problems that we cannot solve on our own. This is when it's valuable to seek an expert's opinion. A professional editor is someone with a trained eye who ideally understands your target market and is a highly skilled problem-solver, detached enough from your work to offer you firm, clear guidance on revising it.
How do you identify what editorial help you need? Broadly speaking, for any issues around characterisation, plot or structure, you would seek a structural or development edit, which focuses on ironing out the larger issues in your text. Your chosen editor will likely undertake one or a few more rounds of edits, raising questions and comments as they go along. If you're looking for a broader assessment of a full-length book, some structural/development editors offer a manuscript critique report, noting their impressions of the text, its strengths and weaknesses, suitability for its intended readership and where your focus needs to be in rewriting.
If you are fairly confident about the storyline, plot and characterisation but feel you could use help with tidying up the text ahead of publication, you'd be better off consulting a copy-editor who is trained in all aspects of spelling, punctuation, grammar and preparing manuscripts for publication. Copy-editing can encompass line editing, which irons out any sentence-level ambiguities, repetitions and other issues that could affect flow of reading or point of view.
If possible, try to find a copy-editor who has been trained by a reputable provider such as the Publishing Training Centre (PTC) or the Chartered Institute of Editing and Proofreading (CIEP). Both organisations also have directories of individuals who have either successfully completed training with them or, in the CIEP's case, have attained professional or advanced professional membership status, meaning that they have completed a certain number of hours of training and paid work.
When seeking an editor, it is best to find out as much as possible about the type of work they've previously completed and which sorts of books they specialise in. Editors' websites and the aforementioned directories are good places to start for this information. Some editors might undertake a sample edit in order to generate a quote of the likely fee for the job, or to give you a sense of how they work and whether you'd be a good match. This chemistry is really important; it's essential that you have a relationship of mutual respect and trust.
When you receive your editorial feedback, take some time to read it through first. Make notes on the editor's comments and whether you agree or disagree, or whether an editor's reading of something alerts you to some ambiguity in the text that needs to be resolved. If an editor's feedback rattles you in some way, don't be too hasty to discount it; this might be an indication of something important – perhaps a blind spot – that needs to be looked at. Make a note of any follow-up questions or points you need clarity on. Then, make a plan of which bits of feedback you want to tackle. It's best to first work with what energises you, or the areas for which you can see a quick fix. After a break you can tackle the trickier issues. Overall, you should feel supported by your editor's feedback and, hopefully, inspired to revise your work. If this isn't happening, you might consider getting a second opinion or using only the feedback that aids the work.
Investing in good editing can enrich your writing practice by teaching you how to fulfil your potential, and the process of editing can work wonders in developing your writing skills and confidence. Here are some great resources for further reading:
The Literary Consultancy has a track record of connecting writers with editors to help them craft their work. They also have an excellent Free Reads scheme for under-represented writers, and their website features a wealth of resources on writing and editing: https://literaryconsultancy.co.uk/.
Spread the Word manages submissions for London writers applying to the Free Reads scheme and will open for submissions this year at the end of July.
CIEP Advanced Professional Member and editor Louise Harnby has plenty of advice about seeking editorial help and the different stages of editing on her website: https://www.louiseharnbyproofreader.com/
The Chartered Institute of Editing and Proofreading (CIEP): https://www.ciep.uk
The Publishing Training Centre (PTC) freelance finder: https://www.publishingtrainingcentre.co.uk/freelance-finder
---
Shreeta Shah is a writer and editor who works in the managing editorial team at Puffin Books, Penguin Random House Children's UK.
Published 29 June 2020
class="post-26037 post type-post status-publish format-standard has-post-thumbnail hentry category-news"Rethinking 'Diversity' – Our Call to Action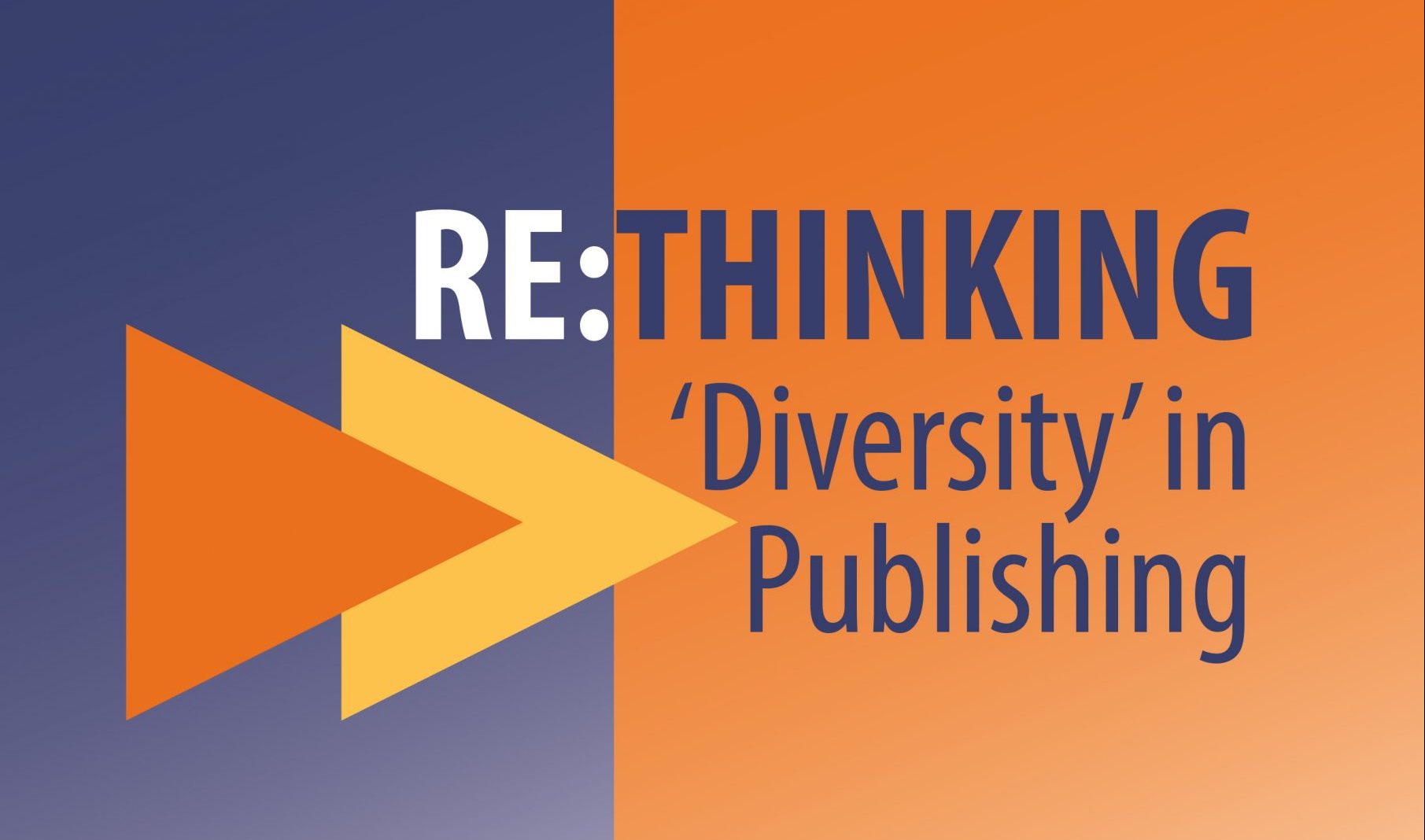 As London's writer development agency, Spread the Word has been committed to equality and inclusion for 25 years. We welcome the report.
The report is published at a time when the longstanding structural inequalities and racism in the UK have been starkly revealed through the disproportionate impact of Covid-19 on Black and Asian communities and when Black Lives Matter activists and communities across the country are calling for wholescale change to bring about equity and social justice.
As one of the least diverse and socially mobile creative industries in the UK, the publishing industry needs to do more, and it needs to do better.
We have been working with Dr Anamik Saha (Goldsmiths, University of London) since our Writing the Future: Black and Asian Writers in the UK Marketplace report was published in 2015. Writing the Future gave the evidence base for many of the initiatives that are currently taking place across the industry (and which itself followed The Bookseller's 2004 In Full Colour report).
Rethinking 'Diversity' in Publishing shows that the industry's current diversity and inclusion initiatives are not enough to bring about the sustained systemic change that needs to happen to create a level playing field for and a valuing of Black, Asian, minority ethnic and working-class writers and audiences.
None of this is new and none of it is unknown. The publishing industry needs to do the work. It needs to commit to culture change and ensuring there is equity across its business – not just acquisitions and editorial but also marketing, publicity, sales and retail.
Our experience is that, on the whole, the industry has little understanding and awareness of the wider not-for-profit literature sector and our role in developing writers and readers.
As a charity, Spread the Word is focused on providing opportunities for writers under-represented in publishing to take their writing forward, to write the book they want to write and to have a career as a writer. We build and design our programmes to be intersectional, to be accessible and to address the systemic barriers that under-represented writers face – time, space, money and networks. Our work has advocacy, development, community and wellbeing at its heart.
Our flagship annual London Writers Awards programme is built on these principles. It is a free nine-month development programme for 30 writers a year from under-represented backgrounds. Twelve have already been agented with one book published, one two-book deal, with others waiting to be announced.
Spread the Word recognises that the not-for-profit literature sector needs to also look at its own house. We will be reviewing our own organisation and governance to ensure that equity and anti-racism are built throughout our systems, processes and practice.
We are part of a network of literature development organisations – Literature Works, National Centre for Writing, New Writing North, New Writing South, Writing East Midlands and Writing West Midlands – that work with and for communities across England.  We will be working with them to develop a collective response to the report and to take action forward.
We invite organisations from across the sector and wider to join us, as we seek a collective path to broadening the range of talent making writing a viable career.
One-off initiatives don't work and won't bring about the change that needs to happen. The not-for-profit literature sector is the development arm of the publishing industry. The industry needs to rethink how it makes long-term fixed investments in writers and readers and how it builds strategic alliances to effect and support sustained meaningful change.
We call on the publishing industry to open up a dialogue and to start working in partnership to make change happen.
Our statement to the publishing industry is detailed in the report – click here to read it.
Published 23 June 2020