class="post-40868 post type-post status-publish format-standard has-post-thumbnail hentry category-opportunities"Applications are open for 1-2-1 Feedback for creative non-fiction writers from Scribe UK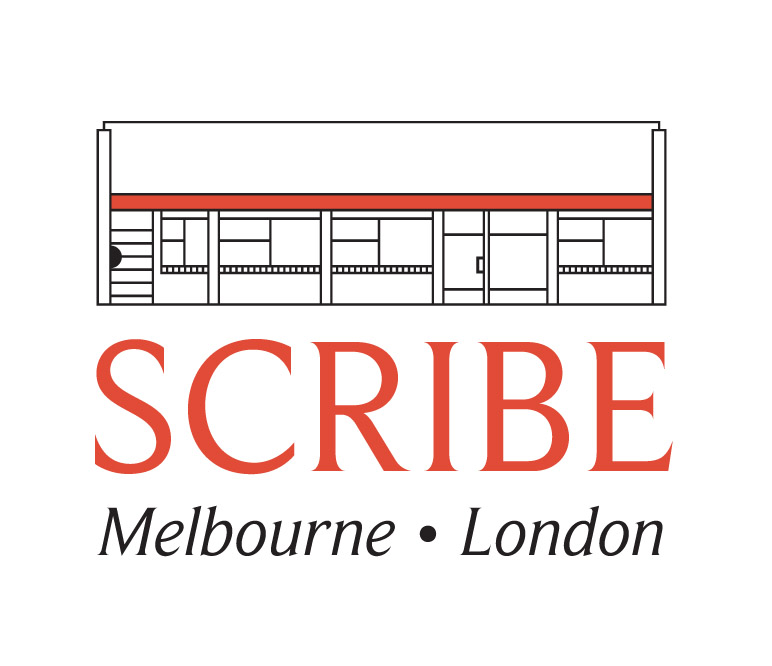 Spread the Word is accepting submissions of creative non-fiction for a maximum of 6 short feedback sessions from the editorial team at Scribe UK – an international independent publisher of commercial and narrative non-fiction and literary fiction.
Sarah Braybrooke and Molly Slight from Scribe's editorial team are offering to provide feedback by phone or video call on up to 6 submissions from writers from under-represented backgrounds based in the UK.
Scribe currently has a strong interest in books about nature, science, psychology, social issues, politics, and history, as well as life writing.
You can visit their website by clicking here.
We define writers from backgrounds under-represented in publishing as those who:
Are from a lower socio-economic background as defined by the Civil Service Diversity and Inclusion guidance

Have experienced a lack of academic and/or vocational training opportunities – i.e. have not been able to study/train to their full potential due to low income, ill health, being a carer etc.

Are or have been a carer

Have experienced homelessness

Are a single parent

Have a disability

Are a writer of colour

Are a member of the LGBTQIA+ community
If you've already received feedback via Spread the Word in one of these opportunities in the past year you are not eligible to apply for this opportunity:
The Blair Partnership, Free Reads via Spread the Word, Curtis Brown & C+W, Bookouture or Bell Lomax Moreton. This is so we can support as many writers as we can.
How to apply 
Please note this opportunity is only open to unpublished and un-agented writers based in the UK. Apply via Submittable. Only one entry per applicant will be accepted.
The link to apply is here: https://spreadtheword.submittable.com/submit
To apply you will need to upload 3 documents:
A covering letter of 1-2 pages that includes: A little information about yourself and your motivations for your project, how you meet the criteria for this opportunity and a summary of your writing endeavours to date (e.g. Have you taken part in writing development opportunities? Have you mainly been writing on your own at home?)

A proposal (10,000 words maximum). The proposal should aim to include: an overview of the book, your bio, info on market and readership, and a chapter breakdown (approx a paragraph per chapter)

An extract from your non-fiction project (3,000 words maximum)
If you are a disabled writer, there is the option to submit visual or audio submissions. Please get in touch (e-mail below) if you need any support with this.
Sarah and Molly will be giving feedback on the documents that you submit.
Timeline
Submissions will open at midday on Tuesday 20 April 2021.
The deadline for submissions is 5pm on Thursday 20 May 2021.
Applicants will know the outcome of their submission by Friday 25 June 2021, and successful applicants will receive their feedback by the end of July 2021.
If you have any queries about your application or this opportunity, please get in touch with hello@spreadtheword.org.uk
About Sarah Braybrooke
Sarah Braybrooke is the Publisher and Managing Director of Scribe UK, where she acquires commercial nonfiction and narrative nonfiction. She has worked for Scribe since 2010, initially at its head office in Melbourne, Australia, and since 2013 in London, where she helped to launch the UK office. She was shortlisted for the Kim Scott Walwyn Prize and a London Book Fair Trailblazer award in 2017.
About Molly Slight
Molly Slight is the Editorial Director at Scribe UK, where she acquires literary fiction and narrative nonfiction. She is a Clore Emerging Leaders fellow, a Bookseller Rising Star, and a Print Futures Award winner, and was shortlisted for the 2020 LBF Trailblazer Awards. Molly is also a board member at Wasafiri international magazine.
Published 20 April 2021
class="post-40926 post type-post status-publish format-standard has-post-thumbnail hentry category-news"Writers for Saint Vincent – an evening of readings and fundraising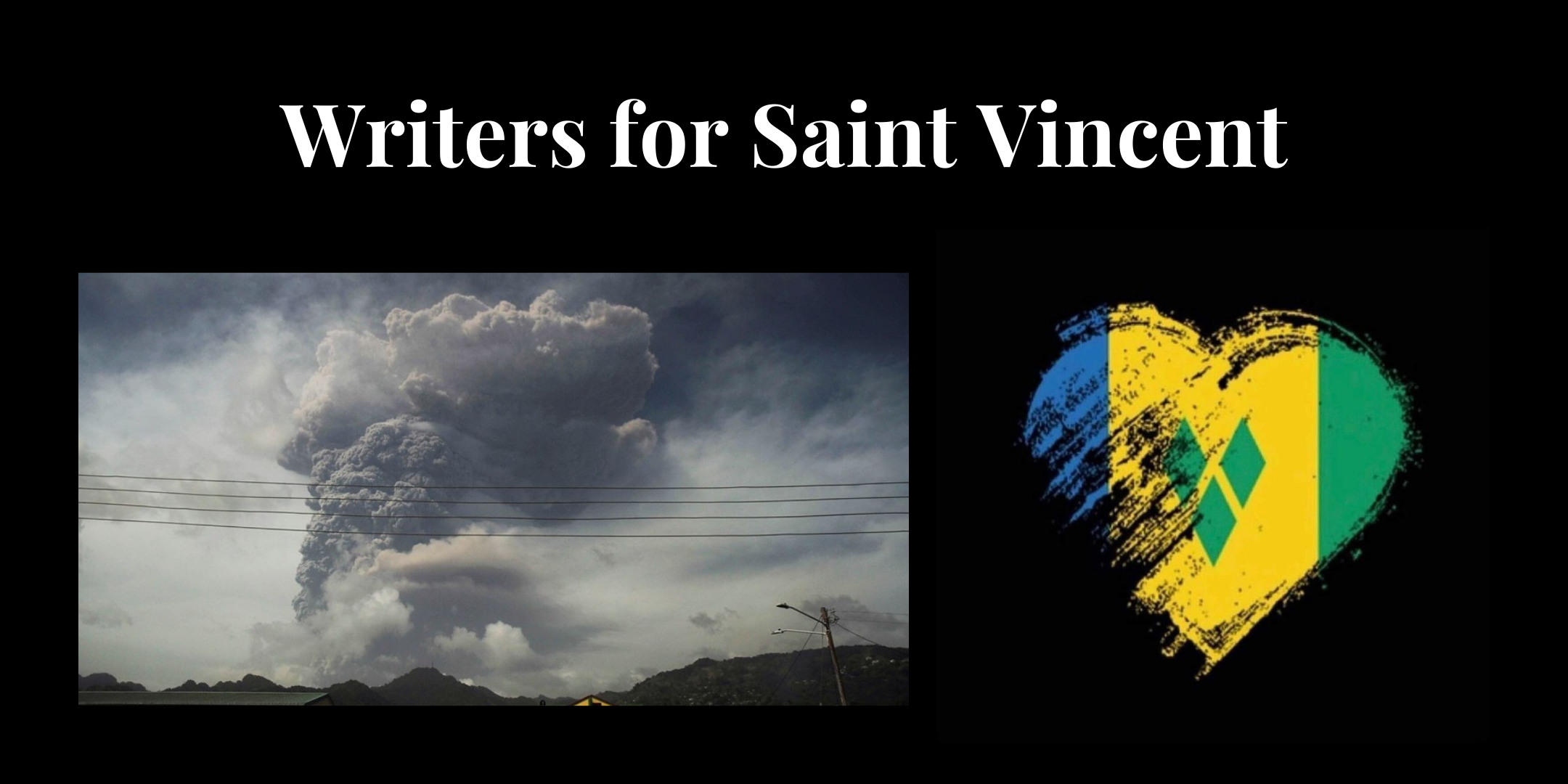 Writers for Saint Vincent is a special event taking place online on Saturday 24 April, raising funds for the UK-SVG combined response to La Soufriere eruption.
SVG has experienced a continuing series of huge eruptions of its volcano La Soufriere since 9th April and more than 15,000 people have had to leave their homes. The island is blanketed in ashfall which as well as hampering visibility, destroying buildings and destroying agriculture will cause immediate and long term breathing problems.
There are shortages of food, water, PPE, sanitary materials etc. A huge worldwide fundraising and relief effort is talking place amongst the Vincentian diaspora around the world – writers of SVG heritage connection want to play a part in that by attracting a financial contribution from a wider audience.
Spread the Word is supporting the event, which is being co-organised by one of our London Writers Awards alumni, Alexis Keir, whose writing is deeply rooted in and inspired by his Vincentian heritage.
Alexis says: "The small island of Saint Vincent is being battered by repeated eruptions of its volcano La Soufriere. Thousands of people have been displaced to shelters and supplies of water, food and basic living resources are extremely stretched. The spirit and creativity of Vincentians is so strong but they need a lot of support right now to get through this crisis. Writers connected to Saint Vincent, both on and off the island, are coming together to share their words about this beautiful and indomitable nation and its people to give the wider world a change to support them. Do come and join us."
Tickets are by donation – please dig as deep as you can. We would be grateful if your donations could be placed at £10 or higher please.
This evening will feature readings from writers of Vincentian heritage, and readings of pieces connected with Saint Vincent, including:
LaFleur Cockburn and other members of The Nucleus Writers Group (SVG/Caribbean)
Colin Grant (UK)
Philip Nanton (Saint Vincent/Barbados)
Peggy Carr (Saint Vincent/Taiwan)
H Nigel Thomas (Canada)
Natasha Marks (Saint Vincent)
Michael McMillan (UK)
Deiana Denise Sutherland (UK)
Cecil Browne (UK)
Alexis Keir (UK)
and others TBC.
Lineup is subject to change.
Please support the fundraising effort by joining this special event. Tickets are available by donation here: www.eventbrite.co.uk/e/writers-for-saint-vincent-tickets-150906596693
Published 15 April 2021
class="post-40862 post type-post status-publish format-standard has-post-thumbnail hentry category-opportunities"Free workshop on applying for Arts Council England's Project Grants funding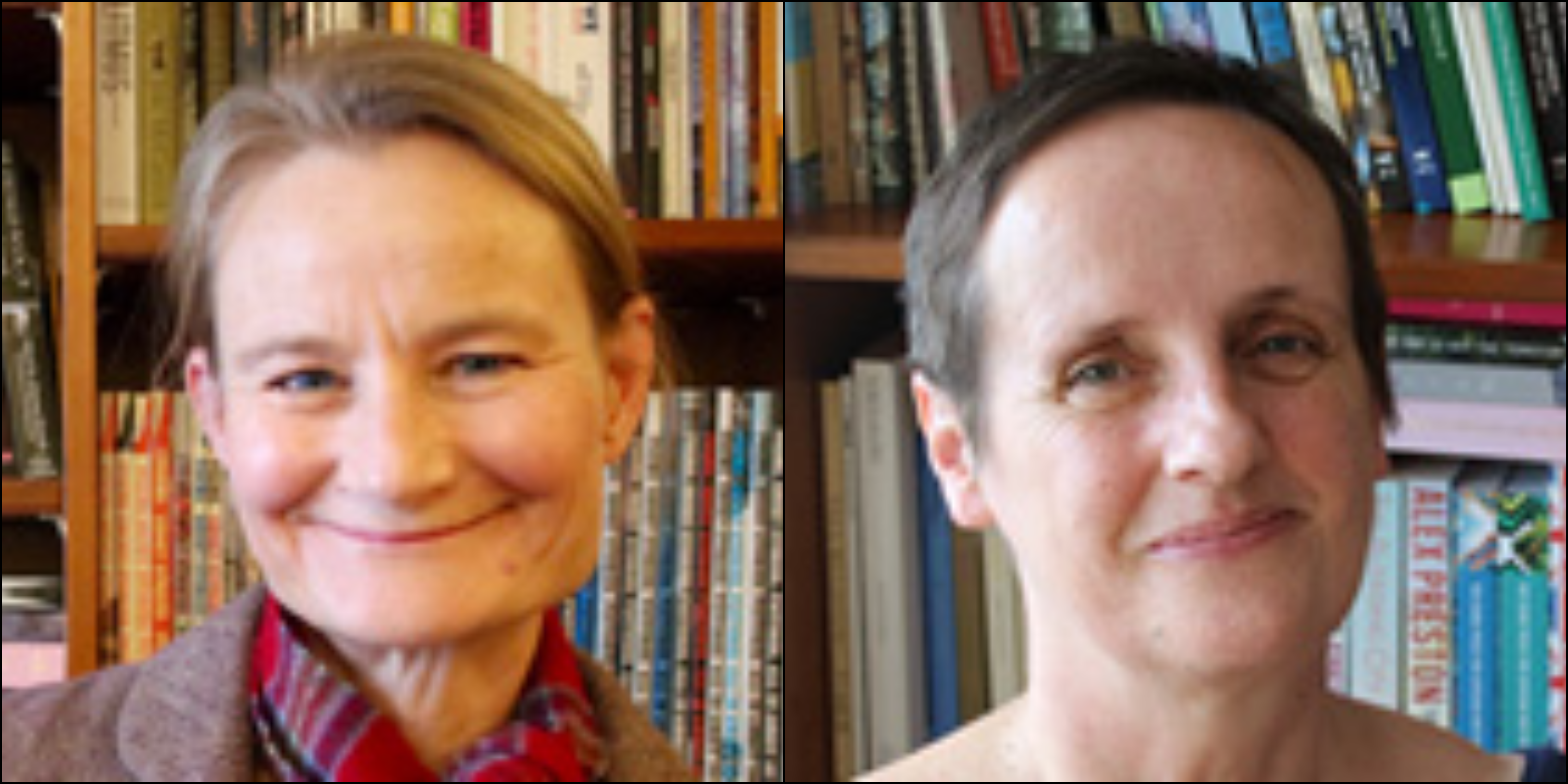 Arts Council England's National Lottery Project Grants is open for funding applications. This is an open access funding stream for arts, museums and library projects. The fund is for individual artists, community and cultural organisations. They are keen for more individual artists to apply and be funded and have made changes to the grant to support this happening.
About project grants
Project Grants supports a broad range of not-for-profit projects that create and sustain quality work and help people to engage with arts and culture. The fund supports development by allowing artists, cultural practitioners and organisations to work in new ways and to get their work out to new audiences. Engaging audiences, live or online, is the key distinguishing feature of this fund – it is not primarily designed to support your time to write or mentoring unless these are integral to the engagement activity. You can also apply to research and develop a project idea without going on to fully-fledged 'production' of the project. An individual artist can apply for up to £15,000.
About the workshop
If you are not familiar with applying for grant funding, filling out an application form can be a daunting and baffling process. Ruth Harrison and Eva Lewin from Spread the Word will be running a free workshop on Zoom for London based writers at 6.30-8pm, Wednesday 5 May.
We will talk you through the changes to the fund and the different questions in the Project Grants form to help you think about what you will need to have in place for Project Grants funding. Once you have attended the workshop you can send a one-page outline of your project proposal to Spread the Word for 30 minutes of phone feedback.
Who is this workshop for?
This workshop is designed to support:
Individual writers or a writer representative from, for example, a writers' collective who want to pursue a joint project;

Writers of any literary form including playwriting and graphic novels;

Writers who are considering applying for a Project Grant for the first time or who may have applied in the past but been unsuccessful;

Disabled writers and writers of colour are particularly encouraged to apply.
What you will need for the workshop:
A clear idea of what your proposed project is, what you want to achieve, the audiences you want to engage and how you are going to go about it;

Be able to show how your project involves engaging audiences or participants or will engage them at a later date;

Please read through the ACE guidance before you apply to take part in the workshop, so that you are reasonably sure that what you have in mind is suitable for Project Grant funding.
This workshop will:
Give you an insight into the purpose of the fund;

Help you think through your project;

Take you through key stages of the application process;

Look at what will make a strong application;

Provide opportunities for you to ask questions about your own proposal.
We are only able to offer spaces to applicants whose project ideas are suitable for this particular funding stream. We anticipate that demand will be high so please only book yourself a place if you are committed to attending. This workshop is not open to artists working in other artistic forms outside of literature, including screenwriting and documentary film making.
Booking your place
The workshop is FREE but places are limited. To book a place, please email hello@spreadtheword.org.uk with:
A brief paragraph about you as a writer;

A short paragraph on your project idea, an outline of the activities and audiences you are aiming to engage and the approximate level of funding you are seeking. Do include brief details of any previous Project Grant applications you may have made and if they have been successful or not;

A note on if you have made an ACE project grants application before and the outcome of your application;

Please tell us your London address and postcode.
Please let us know if you have any access needs. The Zoom workshop will be captioned.
Please put Project Grant Workshop and your name in the email subject line.
Closing date: midnight, Sunday 25 April
We will contact you by 29 April to let you know if you have a place on the workshop:
Date:               Wednesday 5 May
Time:               6.30pm-8.00pm
Cost:                FREE
Location:         via Zoom
class="post-40851 post type-post status-publish format-standard has-post-thumbnail hentry category-blogs category-network-knowledge"Cecilia Knapp's April Blog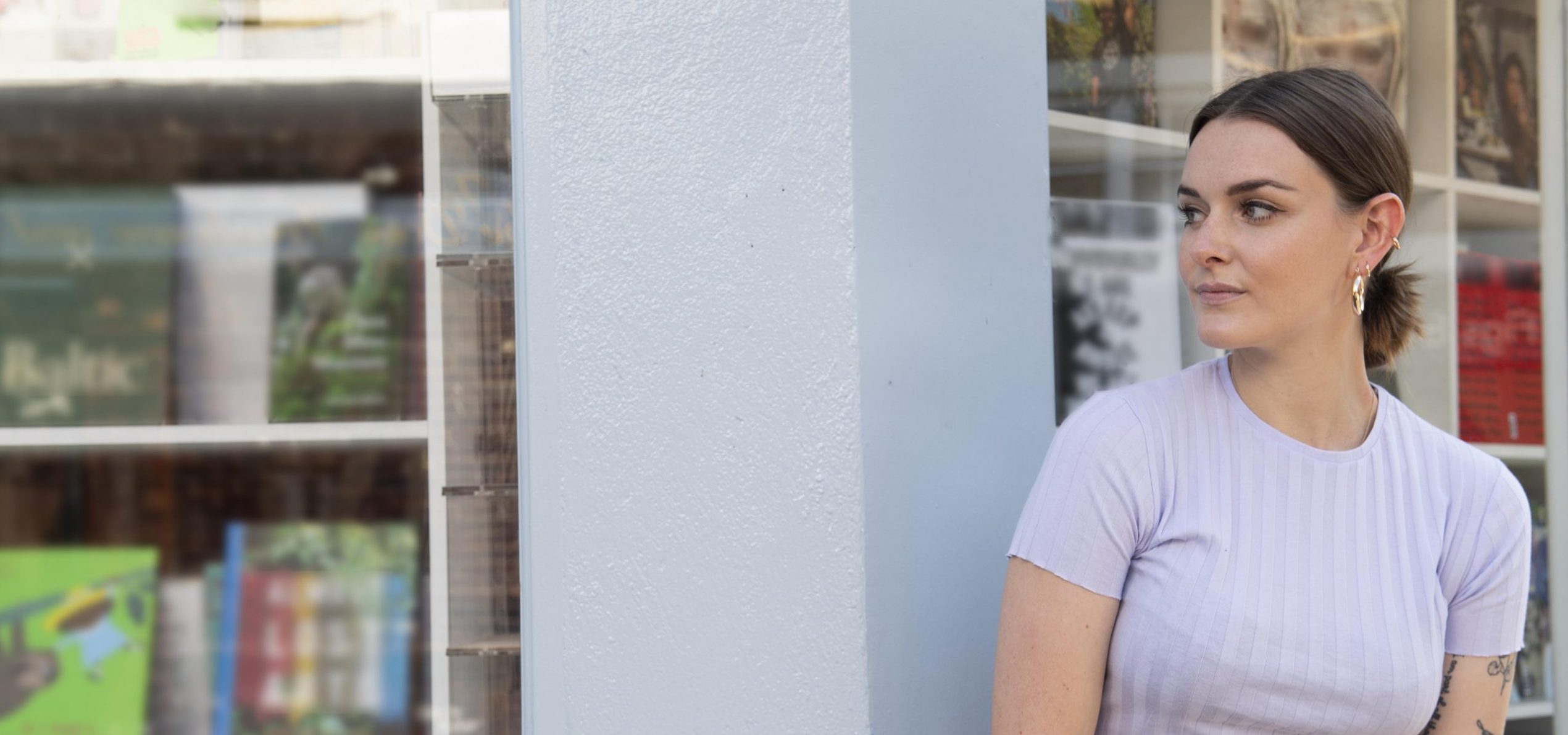 Cecilia Knapp is Spread the Word's Young People's Laureate for London, working to engage young people in poetry throughout the capital. In her latest blog, that marks the arrival of spring, she reflects on 2021 so far, its challenges, its joys, the projects she's working on, and much more…
Another three months of lockdown has mercifully elapsed, the sun is out and it's time for my latest blog as Young People's Laureate. Against the backdrop of Covid restrictions, an ever-changing arts landscape, occasional snow, perpetual grey skies, endless zoom calls and my strained bandwidth, we have managed to achieve a lot, and I'm proud of it.
As we know, art reflects and amplifies the world around us and the pandemic has set a new context for this work. It has highlighted and entrenched existing inequalities which have been interrogated and reflected in the poetry coming out of my recent workshops. There is uncertainty in bucket loads. But there is also hope and a grasping towards the good things (many of my students have written vividly and originally about the arrival of Spring, for example). There is a possibility for re-setting and re-evaluating the way we have lived.
The grief we all feel is amplified and the possibility for community and collective mourning is hindered by restrictions on our interaction with each other. All this to say; the last year has compounded the need for safe creative spaces, for access to poetry.
Teaching during a pandemic, finding ways to try and reach young people, sometimes in seemingly impossible circumstances, confirms for me why poetry is so important. In workshops, whether they happen virtually or face to face, there is a collective sense of gratitude that we are together doing something in a group; provoking, enquiring, collaborating. The conversations have felt more charged, the poems we create write against the advancing onslaught of injustices and the reality of inequalities, both existing and those that have been drawn out and exacerbated Coronavirus.
Workshops and residencies
The young women I teach at the charity All Change responded to the murder of Sarah Everard and the treatment of protestors with some poetry inspired by this poem by Phoebe Stuckes. 'Let us walk home and survive,' They wrote. Sometimes it's the simplest lines that cut right through it all.
One of my four residencies during my tenure as YPL is with Young Roots and The Refugee Council. I have been working fortnightly with their young women's group who responded to international women's day with poems in praise of the women in their life; 'You're the hoping of dawn/that my eyes drink/the heart of a book/ the silence and the voice/I am here because you have been/at my side.' I'm thrilled to be working with artist Jess Nash to illustrate some of these poems and showcase the beautiful stories from these young women.
The National Literacy Trust and St. Paul's Cathedral project I mentioned in January's blog is well underway. I was lucky enough to visit Newhaven school in person in March and help students use what they had learnt about the cathedral to write poems using metaphor. I was so moved by how some of the students explained their sadness to me, but also their hopes for the future, what brings them joy.
Aside from helping us to find a language to respond to the world in these bizarre times, there is that important sense of togetherness that a writing workshop creates, so essential in times of fear and isolation. There is an atmosphere of safety, a special and distinct place outside of the normal rules of logic and productivity, to reflect, to discover, to play, to express and to share; about whatever you might need to.
#WriteThroughThis campaign
I recently ran an online campaign #WriteThroughThis, a series of short videos and longer webinars with exercises to facilitate some writing time for anyone who might need it. I began every workshop with an invitation for whoever was watching, to take this time to themselves, to remove any pressure they've imposed and allow whatever needs to happen, to happen. I wanted participants to let go of any ambition to write about any particular thing, to get lost and in this way, to discover what they really needed to say. I recently finished reading Caroline Bird's collection The Air Year which begins with a quote from the Swedish poet Tomas Tranströmer; 'In the middle of the forest there's an unexpected clearing which can only be found by those who have gotten lost.'
These workshops were about just that, trusting that you can come to the page from a place of uncertainty. I don't think poetry is the business of finite answers anyway. As one of my heroes Mary Ruefle says, 'I would rather wonder than know.' Poetry, for me, is less about understanding the world, and more about asking questions of it, getting lost in the writing and trusting that you will land on your 'clearing'; that bright sharp feeling achieved when you have found the means to express something that before felt impossible. This is one of the reasons I advocate for raising the visibility of poetry, so its positive impacts can be relished and enjoyed.
A lot of what I do when I begin a workshop is undoing, or at least challenging, what are perhaps the more reductive ideas about poetry the students already have. Sometimes I have asked students to describe what a poet 'looks like' to me. This is quite a good way to gauge what their preconceptions are. There's quite a lot of hat feathers, old white men and navel gazing. There's quite a lot of 'poetry has to rhyme' or 'poetry has to be difficult' or 'poetry uses a lot of big words.' I confess to them my heavy reliance on google and the dictionary. I tell them I'm less interested in the poetry of the past, and more interested in the poetry of the future, their voices. I invite them to see themselves as poets, that their everyday language and experiences can be their own poetics. Once I tell them that they could write about literally anything in the world, that normal rules, the restrictive logic of grammar and fact don't apply, it feels like we really get somewhere. We take away the seriousness, the loftiness. We have fun. And during that freedom, the ideas are formed, shining out between the lines of the poems like jewels dropped in the grass. (A side note, I wrote this for The Young Poets Network about having fun while you're writing.) Sometimes poems are just happy accidents. Once we get rid of the idea that there's a 'way' or a 'formula' to write a poem, we are free to run through the forest and get lost. We give ourselves permission; this is a space I can roam around in and explore.
I have to remind myself of this regularly, and reconnect with the joy of writing. I must confess, I am constantly overwhelmed with imposter syndrome, more so during the pandemic with all this indoor thinking time. I look at the lists of books I have made that I have not managed to read yet because I have been busy with the grunt work of survival and I have to convince myself, like I try to convince my students, that poetry is my world too. It's no surprise that they feel excluded from poetry if even, after over a decade of writing, I still feel that way too.
I've been thinking a lot about why the majority of young people I meet don't see poetry as something 'for them' and how writers I know always seem to have 'fallen in' to poetry. I did myself. I accidentally stumbled into a writing workshop thinking it was a session for budding actors. Former laureate Momtaza Mehri describes in a recent essay 'it's difficult to overstate the lifelong reverberations of stumbling across the right poet at the right age.' Whilst I think it is a wholly appropriate way to describe the feeling of being a poet- that of falling, stumbling, grabbing little bits as we float on down through the cosmos of our minds- I wonder if it's significant that so many of my poetry pals came upon it by a happy accident. I don't know if I want everyone to just fall into poetry. How many will have missed the hole in the ground? I want them to be included in poetry, not have it left to fate. I want poetry on their radars. This is why it's vital we integrate poetry, and a wider more diverse range of poetry that speaks to more young people, into schools, so young people can read and enjoy poetry, see themselves reflected, and crucially, have their say about the world and feel that bright, brilliant feeling when they discover something about themselves and express it.
Articles and conversations
The Guardian recently interviewed myself and the former young people's laureates and it was so refreshing to be asked about, and to be able to shine a light on the beautiful landscape of contemporary British poetry, rather than the same stale questions about 'the resurgence of poetry' (it's been about forever, it's just not always been celebrated!) or ridiculous hypotheticals about whether Keats would enjoy today's poetry or not. Conversations like this will surely help us to raise the visibility of a wider range of poets for young people and for educators. I also recently wrote about Amanda Gorman ,how she helped to showcase the power of poetry on the global stage and how her poems speak to young people.
I've really enjoyed recording 'Knapp Chats', a series of conversations I'll be having over my tenure with writers who I admire, and I'm hoping it will be one of the ways to open up poetry to more people.  It's fascinating and encouraging to hear in their own words about what poetry means to them and how they got into writing. You can watch the first two now, with Travis Alabanza and Rachel Long.
Reading and writing
I have managed to find some time amongst this all to read and to write. I need it. Lately, I find myself fantasising about anywhere other than my bedroom and my desk- wide open spaces and impossibly large trees. As the writer Eli Goldstone wrote in a recent guardian article which I found intensely comforting, 'Unhappiness lies in the dead space between our current reality and our projected ideals.' It's not possible to escape our current situation. We have to accept that. Therefore, the only thing that redeems me from my sense of stagnation, is reading poems. They take me elsewhere entirely, not only geographically (waterfalls! Redwoods! Brooklyn, New York!) but they also reach inside me and root around and leave me full of questions, and other people's lives. Then the writing. Despite my proclivity to procrastinate, I have written a fair bit. I have a new poem in Ambit magazine which you can watch here. Commissions have helped a lot, having that urgency of a deadline. Writing this piece for Vogue was fun. I wrote a piece in praise of key workers for the ethical cleaning company Clean for Good (I'm also judging a competition they are rolling out which aims to celebrate key workers.) I've been writing an original commission with Raymond Antrobus for this Royal Society of literature project, responding to the pandemic. You can watch us talk about it here.
It's true though that sometimes, writing can feel wretched and impossible. Especially during a pandemic. Poet CA Conrad calls the process of writing poems, a 'ritual' and explains, they do not always work. Lorca says 'the poet who embarks on the creation of a poem begins with the aimless sensation of a hunter about to embark on a night hunt through the remotest of forests. Unaccountable dread stirs in his heart.' I really feel this. Take last Tuesday, for example. I was writing. I had procrastinated all morning (a long run, the careful unloading of the dishwasher) because I was feeling the dread of beginning. Will I fail? What would I uncover? I was writing a poem about the tyranny of London landlords when WHAM! The poem revealed itself to me. It was about something completely different. I had found my clearing in the forest. I had encountered and moved through my fear (fear of beginning? Fear of understanding? Fear of not understanding? Fear of speaking? Fear of not speaking?) and it motivated me- I had a new poem, which I briefly loved. I had understood myself a little more, and I had even more questions. I put my faith in writing, as I always do. Even when it feels so tough.
Published 15 April 2021
class="post-40593 post type-post status-publish format-standard has-post-thumbnail hentry category-interview category-network-knowledge category-special-feature"KnappChats part two – Cecilia Knapp in conversation with Rachel Long

KnappChats is Young People's Laureate for London Cecilia Knapp's series of conversations with writers whose work she loves. The series gives space to writers doing incredible things with their creativity from a range of perspectives, showcases different journeys into writing, and explores the power of writing.
In this KnappChat, Cecilia talks with poet Rachel Long. They talk about why writing matters, poetry as a mirror to the world, share top tips for young people who want to write and much more. The video conversation is captioned.

Rachel Long is a poet and founder of the Octavia Poetry Collective for Womxn of Colour, which is housed at Southbank Centre, in London. Rachel's poetry and prose have been published widely, most recently in Filigree, Mal and The White Review. Since 2015 she has been Assistant Tutor to Jacob Sam-La Rose on The Barbican Young Poets programme. Rachel Long's debut collection of poems, My Darling from the Lions was published by Picador in 2020. 
Published 8 April 2021
class="post-40606 post type-post status-publish format-standard has-post-thumbnail hentry category-blogs category-network-knowledge"From Fascination to Frustration:
Five complicated literary relationships
By Maame Blue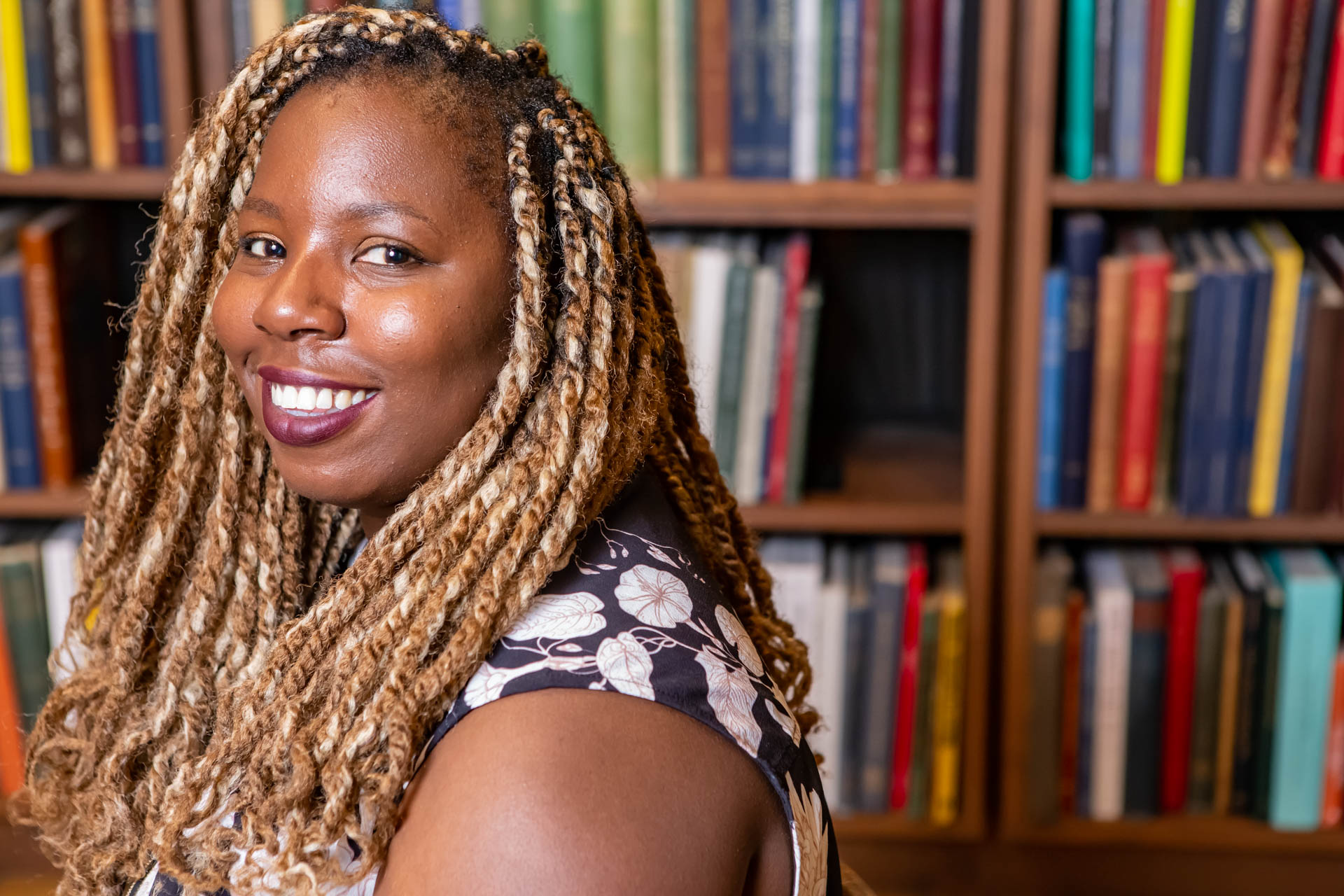 Maame Blue shares five inspiring complex literary relationships of all kinds in conjunction with her upcoming online course 'It's Not Me It's You: How to Write About Complicated Relationships' May – June 2021. 

I love reading about complicated relationships, and for me the best ones have to be both fascinating and frustrating. Whether because of the circumstances, the characters or the setting, it doesn't matter. So here are just five of my favourite literary relationships, each painting a unique and complex picture of the different ways two characters can interact.
1. Vivek and Osita from The Death of Vivek Oji by Akwaeke Emezi
'The Soulmates'
Have you ever read something so visceral, that for a brief moment it was like it was happening to you? That for me, is the mark of a fully realised character on the page, which sets the tone for an incredibly real and impactful relationship. The one between Vivek and their cousin Osita, is just that. Their relationship is complicated because it is unconventional in its development, but it spills off the page with a passion that is often hard to convey unless the reader really cares about what happens to the book's characters. And you cannot help but care about what happens to Vivek and Osita, especially because the premise of the book – a death – lets the reader know immediately that they are in for a ride framed by grief, which means anything can happen. And anything does. Vivek's tenderness is in direct contrast with Osita's blunt but all-consuming devotion, yet somehow, it works.
2. Elena and Lila from My Brilliant Friend by Elena Ferrante
'The Friends'
This is by far one of my favourite depictions of adolescent female friendship. Told from the perspective of Elena about her 'brilliant friend' Lila, the reader is invited into a world of insecurity, obsession, competition and adoration. This is not to say that all female friendships start this way, but growing up as a young girl in a male-dominated society, you'd be hard-pressed not to see yourself in either of these characters. And Elena and Lila are fascinating because they adore each other, but in very different, often unhealthy ways, against a backdrop of poverty, angst and societal expectation. If anything, the word 'friend' is used liberally and feels at times, highly inappropriate. I love it.
3. Peter Keating and Howard Roark from The Fountainhead by Ayn Rand
'The Frenemies'
This is a controversial book and a bit like Marmite – you either love it or you hate it. But aside from its political implications, what has drawn me back to The Fountainhead has always been the intricate way the characters are drawn. Peter and Howard are a masterclass in writing fully realised characters that you can detest and still care immensely about. More specifically, the way these two characters are pitted against each other and the way they interact, is almost too real and too sad to not engage with. Howard is framed as the diamond-in-the-rough hero of the story (though incredibly flawed in lots of ways), and Peter is the popular, good looking cad without the substance and talent Howard has (or so he believes), who gets a leg up in society with the help of Howard, but does little to return the favour. We're supposed to love Howard and hate Peter, but because they are so fully realised, the reader can feel however they want to feel about these two. They're friends, but not really, and what a salacious relationship that creates on the page.
4. Reese and Jude from The Vanishing Half by Brit Bennett
'The Lovers'
I personally love love stories, but my favourites are those found within the pages of books that are not romance novels. The Vanishing Half is about many things including colourism, white privilege and belonging. But hidden in the nooks of the story are also those about love, and Reese and Jude are a welcome salve for the harsher, more painful elements of the book. They swagger into existence as a couple that perseveres in the midst of their own individual struggles and trauma. Their relationship isn't a statement for anything, but rather an example of what happens when two characters come together, thrive with each other, and helpfully present a contrast to other relationships within the same novel that are problematic, imperfect and frustrating. Sometimes, love really is the answer.
5. Jenny and Hank from Love Orange by Natasha Randall
'The Significant Others'
The notion of marriage on the page has always interested me. As a lover of rom-coms, I'm overly familiar with the story ending when a wedding happens, when we all know that the most interesting part comes after that. Love Orange takes the reader deep inside the lives of Jenny and Hank, comfortably married with two boys, somewhat underwhelmed by it all and both searching for meaningful distractions from the mundanity of doing what you're 'supposed to do'. Both characters are separate in their motivations and constantly misunderstand each other, from their first coming together as a couple through to many years later when married and living in a hi-tech house together. It's the constant silent friction between them that makes them a captivating couple. Jenny chases substance in her life (in more ways than one) whilst Hank wades through the waters of toxic masculinity to teach his boys a thing or two (including things he doesn't know), and both never fully come together as a united front; rather they emerge as a badly welded together ball and chain. But the journey they take to get there is amusing, a little heartbreaking and as with most literary relationships that fascinate me, extremely frustrating. Would read again.
Maame Blue is a Ghanaian writer and co-host of Headscarves and Carry-ons – a podcast about black women living abroad – who splits her time between London and Melbourne. Her work has appeared in various places including Black Ballad, The Independent, AFREADA, Litro Magazine, Storm Cellar Quarterly (USA) and The Good Journal; and in 2020 she joined a scriptwriting team to remix a telenovela for African broadcast. Her short story Howl was also published in the New Australian Fiction 2020 anthology, and her debut novel Bad Love was long-listed for the Guardian Not The Booker Prize and chosen by Cheltenham Literature Festival as one of their top three debuts of 2020. She has works forthcoming in 2021 and is cautiously working on her second novel. 
You can find out more about Maame's upcoming online course and book a place at: www.spreadtheword.org.uk/events/its-not-me-its-you-how-to-write-about-complicated-relationships-with-maame-blue/
Published 8 April 2021