class="post-34678 post type-post status-publish format-standard has-post-thumbnail hentry category-opportunities"Get involved in High Street Tales
Woolwich High Street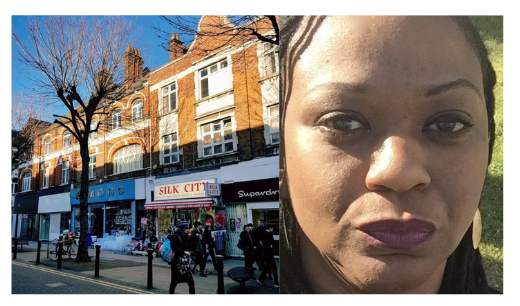 Spread the Word is delighted to announce that Merrie Joy Williams has been commissioned to explore the story of Woolwich High Street, as part of 'High Street Tales', a national creative commission from Historic England to capture the everyday magic of our high streets. It is a key element of the High Street Heritage Action Zones cultural programme, led by Historic England.
Merrie will be creating a short story from her research and conversations with local people. The story will form part of a collection of seven High Street Tales from across England and be made available as an e-book and a podcast in early 2021
Merrie is inviting people living in Woolwich, or who have lived there in the past, to share their tales of Woolwich High Street and to explore Woolwich's past present and future by taking part in two free online workshops: Woolwich High Street: Writing Our Lives on Wednesday 9 December and Our High Street: A Celebration of Our Stories on Tuesday 15 December. The second workshop will be BSL-interpreted.
Which landmarks, shops, spaces, cultural places on Woolwich High Street stand out to you and why? Consider what the Royal Arsenal Gatehouse would say if it could talk? Or what stories a shopping trolley could tell you about the hands that have pushed it? Or the parties, where bought sausage rolls and bhajis will end up piled on plates? Which windows do you stare in when you dream, imagining yourself in the clothes of well-dressed mannequins? What do you do when it's sunny? When it's rainy? What are the old and new stories Woolwich has to tell?
Woolwich citizens can also get involved in High Street Tales by sharing their stories of Woolwich High Street, through an online form.
Ruth Harrison, Director of Spread the Word said: "High Street Tales is a project that has come at the most perfect time; when we are all realising the value of our local high streets to our communities and the people who keep it going. I'm really excited to see the story that Merrie creates with the people of Woolwich."
Merrie Joy Williams said: "I'm thrilled to be exploring Woolwich, in partnership with Spread the Word, a place which has been part of my life for over twenty years. I look forward to speaking to locals, and hearing their weird, and wonderful stories about Woolwich High Street. Research is always a good starting point, but people and their stories are what make places real."
Get involved and share your stories of Woolwich High Street
The two online workshops are free to attend and all ages (18+) and backgrounds are encouraged – you don't have to be a confident writer! Places are limited to 15 per workshop. Please note, that we ask you to only book onto one workshop, so that as many people as possible can share their stories, memories and thoughts of the future.
Woolwich High Street: Writing Our Lives Wednesday 9 December, 6-7:15pm,
Book here: https://www.spreadtheword.org.uk/events/high-street-tales-a-writing-workshop-with-merrie-joy-williams-9-december/
Our High Street Tales: A Celebration of our Stories Tuesday 15 December, 6-7:15pm. This workshop will be BSL interpreted by Lynne Bateman and Michelle Wood.
Book here: https://www.spreadtheword.org.uk/events/high-street-tales-a-writing-workshop-with-merrie-joy-williams-15-december/
We would like to invite you to bring an item or a memory of Powis Street and the surrounding area to share with the group. They can be from the past, present, or even the future. It could be a shop itself, or a person, an event or an other item. They can be as fun or as serious as you like – as long as they mean something to you and your life in Woolwich.
If you cannot make one of the workshops, or would like a friend to help you scribe your stories and memories, you can do so through this form: https://forms.gle/xrDJdRJSGqppKX5Z9. This form will be live until 18 December
If you have any questions or queries at all about this project, please get in touch – aliya@spreadtheword.org.uk.
#HistoricHighStreets

Published 26 November 2020
class="post-33983 post type-post status-publish format-standard has-post-thumbnail hentry category-opportunities"Spread the Word's spring 2021 season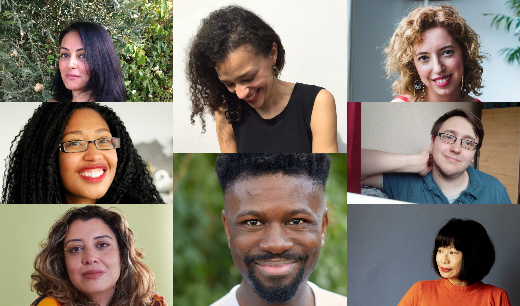 We are delighted to announce our spring programme, running from January-March.
For our spring programme we are continuing to keep our programme accessible to writers by offering free and low-cost opportunities alongside bursary places as part of our create-write-connect campaign. If you are in a position to make a donation to our campaign to support writers, Spread the Word and the invaluable work of the Trussell Trust, you can do so here: https://www.totalgiving.co.uk/appeal/spreadthewordxtrusselltrust.
Come and be part of an online writing community with our free Write Together workshops led by Michael Donkor for writers of all levels. These workshops will explore different aspects of fiction writing and are open to all.
Our free Developing Tutors workshop programme is back with Alex Marshall, Lui Sit and Christina Carè running workshops on developing your writing craft and practice. Please only book onto ONE of these events as these are limited capacity.
Our low cost activities includes the following masterclasses: 'How to find the perfect idea for your children's book with Jasmine Richards', 'Writing Love Scenes with Leone Ross' and 'Research for Fiction Writing with Saeida Rouass'. Each masterclass offers five bursary places for writers.
Our writing course this season is 'Getting Your Short Story Ready for Publication' with Luan Goldie, which has concessionary prices and five bursary places for writers.
Writers will also have the opportunity to book onto our series of 1-2-1 sessions led by our Writer Development Manager, Eva Lewin, which includes three Fiction Surgeries (18 January, 15 February, 22 March) and two Getting to Where You Want to Be sessions (1 February, 15 March).
Our full programme is listed below. Please go to each event page for more details on pricing and the bursary places available. Please note that all workshops will take place on Zoom, and the online course will be delivered via Slack.
We welcome all writers onto our workshops. If you have access requirements and would like to attend, please email hello@spreadtheword.org.uk, to discuss how we can support your needs.
We know that the booking system on our website is not fully accessible to Blind writers. and we are in the process of developing a new website which will be fully accessible. In the meantime, we recommend that Blind writers sign up to our Access List to receive priority booking of our seasonal programmes: https://www.spreadtheword.org.uk/access-policy/. If you would like to book on to one of our workshops, please contact us at hello@spreadtheword.org.uk and we'll make sure your booking is put through.
Spring programme
Fiction Surgery with Eva Lewin
An opportunity for fiction writers to have a bespoke one-to-one session with Spread the Word's Writer Development Manager, Eva Lewin.
Monday 18 January, 4-5pm
Monday 15 February, 4-5pm
Monday 22 March, 4-5pm
£55 (standard), £49.50 (London Writers Network member), £44 (concessions)
Book here:
https://www.spreadtheword.org.uk/events/fiction-surgery-with-eva-lewin-18-january/
https://www.spreadtheword.org.uk/events/fiction-surgery-with-eva-lewin-15-february/
https://www.spreadtheword.org.uk/fiction-surgery-with-eva-lewin-22-march/
Getting You To Where You Want To Be with Eva Lewin
A compact coaching programme led by Spread the Word's Writer Development Manager, Eva Lewin. You'll have two 60-minute coaching sessions to explore and map out your route and key steps to achieving your goals
Monday 1 February, 4-5pm
Monday 15 March, 4-5pm
£75 (standard), £67.50 (London Writers Network member), £60 (concessions)
Book here:
https://www.spreadtheword.org.uk/getting-to-where-you-want-to-be-1-february/
https://www.spreadtheword.org.uk/getting-to-where-you-want-to-be-15-march
Tackling Difficult Themes in Children's Middle Grade Literature with Lui Sit
In this workshop you will explore how other authors have navigated difficult subjects in children's writing, and through writing exercises, explore how you can apply this to your own work.
Wednesday 20 January 2021, 6:30-8:30pm
FREE  (Developing Tutor series – please only book onto ONE event on our Developing Tutor series)
Book here: https://www.spreadtheword.org.uk/events/tackling-difficult-themes-in-childrens-middle-grade-literature-with-lui-sit/
Write Together with Michael Donkor
An opportunity for writers of all levels to be part of an online writing community, engaging in fortnightly sessions themed around an aspect of the craft or an interview / mini masterclass with an established guest writer. These workshops will explore: beginnings, characterisation and dialogue, characters within settings, drawing texts to a close and editing. Please note that if you want to attend them all, you need to book onto all the sessions individually.
Tuesday 26 January, 6:30-8pm
Wednesday 10 February, 6:30-8pm
Tuesday 23 February, 6:30-8pm
Tuesday 9 March, 6:30-8pm
Tuesday 23 March, 6:30-8pm
FREE
Book here:
https://www.spreadtheword.org.uk/events/write-together-with-michael-donkor-26-january/
https://www.spreadtheword.org.uk/events/write-together-with-michael-donkor-10-february/
https://www.spreadtheword.org.uk/events/write-together-with-michael-donkor-23-february/
https://www.spreadtheword.org.uk/events/write-together-with-michael-donkor-9-march/
https://www.spreadtheword.org.uk/events/write-together-with-michael-donkor-23-march/
Online Course: Getting Your Short Story Ready for Publication with Luan Goldie
Get that short story course you've been working on ready for publication! Luan Goldie's six-week online writing course will enable you to read, write and edit to develop your short story craft.
Thursday 11 February-Wednesday 24 March
£99 (standard), £89 (London Writers Network member), £79 (concessions), 5 bursary places available.
Book here: https://www.spreadtheword.org.uk/events/getting-your-short-story-ready-for-publication-with-luan-goldie/
Masterclass: Writing Love Scenes with Leone Ross
Using examples of good sex writing, mini-lectures and sensory prompts for writing, Leone Ross will guide you through a class designed to access your senses, help you take the craft of love scenes seriously…and to write sex gloriously.
Tuesday 9 February, 6:30-9:30pm
£10 (standard), £9 (London Writers Network member), £8 (concessions), 5 bursary places available.
Book here: https://www.spreadtheword.org.uk/events/writing-love-scenes-with-leone-ross/
Developing Rituals for a Sustainable Writing Practice with Christina Carè
We've all heard the advice 'all you need to do is write' but how do we actually do this? In this workshop, you will learn how to create a sustainable writing practice that aligns with your life – an essential for every writer working today.
Tuesday 16 February, 6:30-8:30pm
FREE  (Developing Tutor series – please only book onto ONE event on our Developing Tutor series)
Book here: https://www.spreadtheword.org.uk/events/developing-rituals-for-a-sustainable-writing-practice-with-christina-care/
Masterclass: Research for Fiction Writing with Saeida Rouass
Whether you write historical fiction, science fiction, contemporary or crime, research is an important part of the storytelling process. This practical masterclass will introduce you to the range of research considerations involved in fiction writing.
Saturday 6 March, 10am-1pm
£10 (standard), £9 (London Writers Network member), £8 (concessions), 5 bursary places available.
Book here: https://www.spreadtheword.org.uk/events/research-for-fiction-writing-with-saeida-rouass/
How to Create an Immersive World with Alex Marshall
Discover how to create an immersive fictional world which will intrigue, entice and stand out amongst the crowd. This workshop will introduce you to techniques that you can use for strong world building and how to integrate magical systems into your writing.
Tuesday 16 March, 6:30pm-8pm
FREE  (Developing Tutor series – please only book onto ONE event on our Developing Tutor series)
Book here: https://www.spreadtheword.org.uk/events/how-to-create-an-immersive-world-with-alex-marshall/
Masterclass: How to Find the Perfect Idea for Your Children's Book with Jasmine Richards
Want to write for children but not sure where to start? Want to learn more about the children's market? This workshop will answer all your questions about writing for kids and get you inspired to create your own ideas!
Saturday 20 March, 10am-1pm
£10 (standard), £9 (London Writers Network member), £8 (concessions), 5 bursary places available.
Book here: https://www.spreadtheword.org.uk/events/how-to-find-the-perfect-idea-for-your-childrens-book-with-jasmine-richards/
Members of the London Writers Network scheme get 10% off our paid courses and a free space at our next London Writers Network event, which will be launched in the next London Writers Newsletter scheduled for 8 January 2021.
Published 24 November 2020
class="post-33998 post type-post status-publish format-standard has-post-thumbnail hentry category-special-feature"Damian Barr, Catherine Cho and Frances Wilson share their favourite life writing reads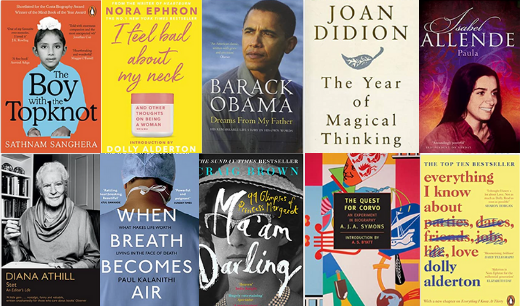 We love Life Writing books – we do! We asked our Life Writing Prize 2021 judges: Damian Barr, Catherine Cho and Frances Wilson, to pick their favourite reads. Is yours on the list?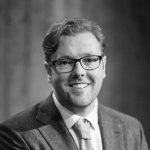 Damian Barr's favourite reads are: 
Lowborn: Growing Up, Getting Away and Returning to Britain's Poorest Towns by Kerry Hudson – Hudson grew up in some of the poorest towns in the UK (we grew up near each other at one point). In this memoir she revisits them and the person she was as she confronts her past. Ultimately uplifting.
Everything I Know About Love by Dolly Alderton – She is rapidly becoming Britain's answer to Nora Ephron. A love letter to female friendship, this millennial memoir is deeply funny and at points just plain deep.
Stet: An Editor's Life by Diana Athill – From a country house in Norfolk to a publishing house in London just after the war, this is a story of how one remarkable woman edited the century's greatest writers – de Beauvoir, Kerouac et al – into shape. And what her life outside the office was like…One of the best books about writers and writing.
Why Be Happy When You Can be Normal? by Jeanette Winterson – The companion book to ORANGES, it has almost the same voice and recounts many of the same events—her adoption by a religious family, her coming out and subsequent rejection, her reimagining of the self.
The Boy With the Top Knot by Sathnam Sanghera – Sanghera's warm, approachable story of secrets, love and lies growing up in 1980s Wolverhampton. Set to a banging 1980s soundtrack and subsequently adapted for TV, it shows us life for this wee boy then. Confronts racism, mental health and otherness.
Catherine Cho's favourite reads are:
Paula by Isabel Allende – this was written while Allende was caring for her daughter who falls into a coma. It's a memoir of a writer's life interwoven with her family's history, it's a love letter to her daughter. It feels mystical, and there's a deep-felt anguish and desperation within its words.
When Breath Becomes Air by Paul Kalinithi - this spare memoir is so beautiful in its simplicity, as a doctor becomes a patient diagnosed with terminal cancer. It's powerful and never self-pitying, but with so much wisdom in its pages.
The Year of Magical Thinking by Joan Didion – Joan Didion is a master of the essay and life writing as a form. She writes about the personal in a way that feels universal, and her exploration of grief is stunning and meditative.
On Writing by Stephen King – this is a book I recommend to anyone interested in storytelling or writing. The book itself is so generous in its advice, and he is a great teacher of the craft of writing.
I Feel Bad About My Neck by Nora Ephron – life writing doesn't always have to be about tragedy, and Nora Ephron's collection of essays is a comfort. It's very funny and wry, but always clear-sighted and wise.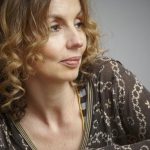 Frances Wilson's favourite reads are:
99 Glimpses of Princess Margaret by Craig Brown;
Educated by Tara Westover;
Dreams from my Father by Barack Obama;
The Quest for Corvo by A J ASymons;
Giving up the Ghost  by Hilary Mantel.
 Published 24 November 2020
class="post-33829 post type-post status-publish format-standard has-post-thumbnail hentry category-special-feature"Two Laureates in Conversation:
Cecilia Knapp and Shaniqua Benjamin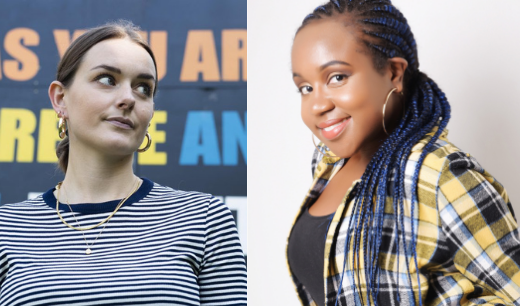 On 1 October 2020, National Poetry Day, Cecilia Knapp was announced as the new Young People's Laureate for London, and Shaniqua Benjamin was crowned Croydon's first ever Poet Laureate. Earlier this month, these two poets met online to discuss poetry, what inspires them, how London offers a unique space for poets, and what they're looking forward to in their Laureateships.
In this conversation, Shaniqua shared a profoundly moving poem called 'Forgotten Ones', a homage to young Black men murdered by the police, which forms part of a larger collection she's currently working on called Ghosted. Cecilia read 'You Know a Market Where the Tulips are Still Three Quid,' – a poem about the slivers of joys within self care whilst living with loss and grief.
The full transcript is available to read here: Transcript- Two Laureates in conversation – Cecilia Knapp and Shaniqua Benjamin
We hope you enjoy watching the Laureates in conversation. We can't wait to see the work and projects that they'll be involved with over the next year – watch this space!
Published 19 November 2020
class="post-33634 post type-post status-publish format-standard has-post-thumbnail hentry category-pocket-guides"A Pocket Guide To Writing (Good) Sex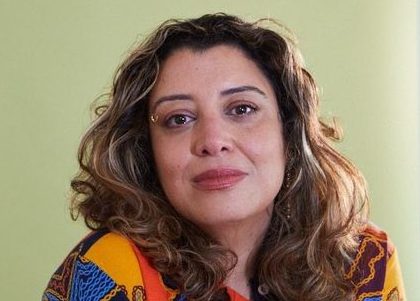 In this Pocket Guide, Leone Ross tackles the age-old question of what makes good sex – for writers, of course. Read on for tips on mastering your approach to writing about sex, refining intimacy, and the trouble with purple prose…
Take a deep breath and have a think about the following sexual activities and feelings.
Kissing.
A new lover.
Oral sex.
Clitorises.
What about vibrators?
What about…love?
What about being f*cked in the arse?
There are two main things that get in the way of writing good sex. The first is how you feel about the subject – sex is notorious for making people uncomfortable, and writers are no exception. Studies show that we get all weird and wordy when we're uncomfortable or ignorant – we hedge, use jargon, rely on cliché. Novelist Jan Michaelson says erotica should "cause arousal, but also align itself with literary merit."
Start by thinking differently
Writing sex well is an opportunity, a celebration and such an intellectual challenge. Sex writing centres the body – what could be more fascinating, difficult and delicious? I like to think about sex writing as a liquid exploration: of sweat, tears, blood and cum. Sweat implies physical movement and exertion. You don't have to have characters swing from chandeliers, but the body is moving and crafting those descriptions is demanding and technical. Consider that sex is not just about PIV [penis in vagina] or ESO [earth shattering orgasm]. Tears implies emotions felt –all emotions are interesting, and so delicately stoked via sex! Blood reminds me to consider taboo, violence, matters of consent and communication. And then the sticky reality of cum – the mechanics of getting there, the arousal and afterglow, the mopping up, with all that suggests.
Become curious.
You don't have to be a great fuck to write about sex. Just curious about truth. In fact, vulnerability or clumsiness can be the greatest authenticity. One of my favourite sex scenes is by Stephen King in his novel Hearts of Atlantis, about a young man losing his virginity before he goes off to war. The girl has a single wisdom: she needs to go slow. So the boy does what she needs, to the sounds on the radio. It's a significant moment between a sweet couple on the brink of sacrifice and violence, and it haunts the protagonist for the entire novel: "Jackie Wilson sang Lonely Teardrops and I went slow. Roy Orbison sang Only For The Lonely and I went slow. Wanda Jackson sang Let's Have A Party and I went slow. Mighty John did an ad for Brannigan's, Derry's hottest bottle club and I went slow. Then she began to moan and it wasn't her fingers on my neck, but her nails digging into it, and when she began to move her hips against me in short, hard thrusts, I couldn't go slow and The Platters were on the radio, the Platters were singing Twilight Time and she began to moan that she hadn't known, hadn't got a clue, oh gee, oh Pete, oh gee, Oh Jesus, Jesus Christ Pete and her lips were all over my mouth and my chin and my jaw, she was frantic with kisses. I could hear the seat creaking. I could smell cigarette smoke and the pine air freshener hanging from the rear view mirror and by then I was moaning too, I didn't know what and The Platters were singing, "Each day I pray for evening just to be with you" and then it started to happen. I held her with my eyes closed and went into her that way, that way that you, shaking all over, hearing the heel of my shoe drumming against the driver's door, thinking that I could do this even if I was dying, even if I was dying, even if I was dying."
So…give the sex a purpose in the story. It's not merely titilatory! Ground it in character – writing about a specific body and mind, affected by childhood messages and a lifetime of experiences. Just knowing how a character's sexual identity has formed can improve your writing. You don't even have to include a sex act. But if you do, make sure it moves the plot along!
Reject limited ideas of 'perfection'. If sex is not some perfectly orchestrated fuck in an elevator where no-one's knees hurt, we have so many amazingly sensual, authentic possibilities. Think 'ugly' sex and socially unacceptable sex; the particularities of older and younger people; of smells and textures and colours and sounds. We menstruate, we lose erections, become turned on at weird times etc. Bodies crinkle and cramp. Don't just rely on describing tits and arse, either. Back of the neck. In between your toes. Skin. Liver. Lick the hair. The erotic is an idea and what makes us shiver has been co-opted too long by Western beauty 'ideals'. It's a lie that we all desire one particular kind of body. Explore real desire ferociously: that dip in an unexpected place; the fact that she's wet, not the package that wetness comes wrapped up in; the sexy in the everyday and the ordinary: sound, motion, light, texture, breath. You do not have to be thin to be a gloriously sexual human being.
I started off this Pocket Guide by saying there were two things that get in the way of good sex writing. The second problem is technical. Every year the wonderful Bad Sex Awards regale us with purple prose and cliches.
You can improve your sentences by doing this:
Decide how explicit you are going to be.
Haleh Agar's short story, Sitting Between, in which a tired, grieving woman lets the passenger next to her on a plane masturbate her, is a slow-build example of understatement: "Under the blanket, his hand explored. His fingers walked along the outer edges of her – testing, curious. She thought of the quiet darkness at the depths of the ocean and relaxed into her seat. His fingers ventured further in. She controlled her breathing, gentle and steady like the old woman's snoring. A quiet burst of laughter. The flight attendants still enjoying their break while she enjoyed his touch—a touch that grew in confidence, the further he explored. She admired his boldness, expecting life to reward him for his willingness to take chances and in this way she found her own hand wandering under his blanket and she watched as the tiny plane inched forward on her screen."
A full confession. I don't really like reading erotica. I love considering sex and reading about sex and being sexual, but so much peddled as erotica is terribly written. And bad sex writing pains me. Poet and activist Audre Lorde reminds us that when sex is fully experienced, our expectations for our whole lives increase: "Having experienced the fullness of this depth of feeling and recognizing its power…we can require no less of ourselves." Human sexuality is this astonishing, complex, luxurious potential for joy and power. It is also just like any other subject you might write about – it benefits from directness, detail and deep consideration.
Start gently, by noticing…
1: SENSORY WRITING: Four exercises in paying attention to detail.
Part 1: Pay attention to all your senses. Look up now and simply list what you see and hear; might taste or touch.
An example from my living room: A pile of 27 unread books, spines of varied widths in greens, blues, whites, reds and yellows. A striped makeup bag on the carpet, next to a stripey cat. The sound of the news from the apartment above my head. Two elastic bands on my wrist. A ticking clock that doesn't tell the right time. An empty coffee bottle. A neighbour retches.
Part 2: Eat a very small piece of fruit or a sweet or chocolate. Now pay attention to the sensations of eating and list what you experience. Make a list of what you notice.
Part 3: Having practiced noticing, now do it again, during a sexual experience. You can do this alone, while fantasising or masturbating – or with others. Simply be present and notice. Make a mental list of what you see and hear and taste and smell. Some people may be uncomfortable with this idea – if that's you, work with memory, and recall a favourite, vivid sexual experience. It could be a single kiss or a full-on BDSM experience.
Part 4: Choose one of these prompts, adapted from Cherie Loughlin's 300 Erotic Prompts, and make a list of details, using all your senses.
PROMPTS
A red plum; cats; an elevator; a back-seat; my best friend's brother; all day naked; against the wall; broken furniture; tenderness; dirty talk; ex sex; flirting with a stranger; long, happy marriage; the kitchen; giggling; the mirror; lights off; morning sex; music; listening to the neighbours; the dark; walk of shame; different from me; pregnant; surprise visit; in the dirt; the one who got away; rejection; orgy says no; fat; thin; black; white; other.
https://fanaticalcreationess.tumblr.com/post/147802305920/300-erotic-story-word-prompts
JUST DO IT: An exercise for those who write around, under, up to and past the sex scene but don't actually write the sex.
Write a single-scene story in which a couple have a first-time experience – it could be old exes having final sex, it could be 80-somethings doing anal for the first time, it could be wedding night for celibate Christians or the first time a john kisses the sex worker he has been seeing for three years. As silly, sweet, sordid or serious as you like.
Apply these constraints to control the story:
You MUST begin with the sex in the very first sentence or paragraph – not a feeling about sex, you must write an actual act/behaviour. Choose that act and jump in. Be very clear about the sex act. It may help to consider the prompts at the very beginning of this pocket guide – kissing, oral sex, clitorises – and the ideas and attitudes that arose.
Tell the story from ONE POV. Do NOT jump into the head of the other character. We should only have a sense of their feelings from their actions or dialogue.
Write two sections: one, larger section that is the sexual experience, and then one in which your POV character responds to the sex, having mattered in some way, having moved them to revelation or 'newness'.
EMPATHY AND TABOO. An exercise to push you further.
[Work through the steps of this exercise as they occur – don't jump through them or read the exercise in advance]
[a] Imagine a person going for a journey. Train, plane, automobile, horseback – up to you. Be specific: a train journey from London King's Cross to Birmingham. Give the person a name, gender, age, job. Think of what they're wearing.
[b] Think of a sexual activity that's not for you – it could be something you judge, or something you think sounds unpleasant or beyond the pale; something that just doesn't turn you on. [Note: The sexual activity should be consensual and between adults.]
[c] Imagine your character is a huge fan of the sexual activity that you don't like…they totally adore this thing. When they get to their destination, they're going to do the sexual activity they love.
[d] Write, without stopping, for 15 minutes, in the first-person 'I' voice, from the point of view of your journey character. Have them fantasise about doing their favourite sexual activity once they get to their destination. Be as detailed and specific as you can.
A few erotic things I actually like…
Erotique Noire: Black Erotica, edited by Miriam DeCosta-Willis, Reginald Martin & Roseann P. Bell
Bad Behavior by Mary Gaitskill
Lust by Susan Minot
Oranges Are Not The Only Fruit by Jeanette Winterson
The Turn On Podcast: https://podcasts.apple.com/us/podcast/the-turn-on/id1468949359
And something I wrote:
The Woman Who Lived In A Restaurant by Leone Ross
http://www.barcelonareview.com/88/e_lr.html
---
Leone Ross is a novelist, short story writer, editor and academic. She writes speculative fiction, realism and occasional erotica because it's so damned difficult. She has been described by the Times Literary Supplement as 'a master of detail' and by BBC Radio 4 as 'filthy', which sounds like the same thing, to her. Her short story collection Come Let Us Sing Anyway (Peepal Tree, 2017) was shortlisted for the 2018 Edge Hill Prize, among other awards. Her third novel, This One Sky Day will be published in April 2021 with Faber & Faber. 
Published 17 November 2020
class="post-33603 post type-post status-publish format-standard has-post-thumbnail hentry category-pocket-guides"A Pocket Guide to getting to the end of your manuscript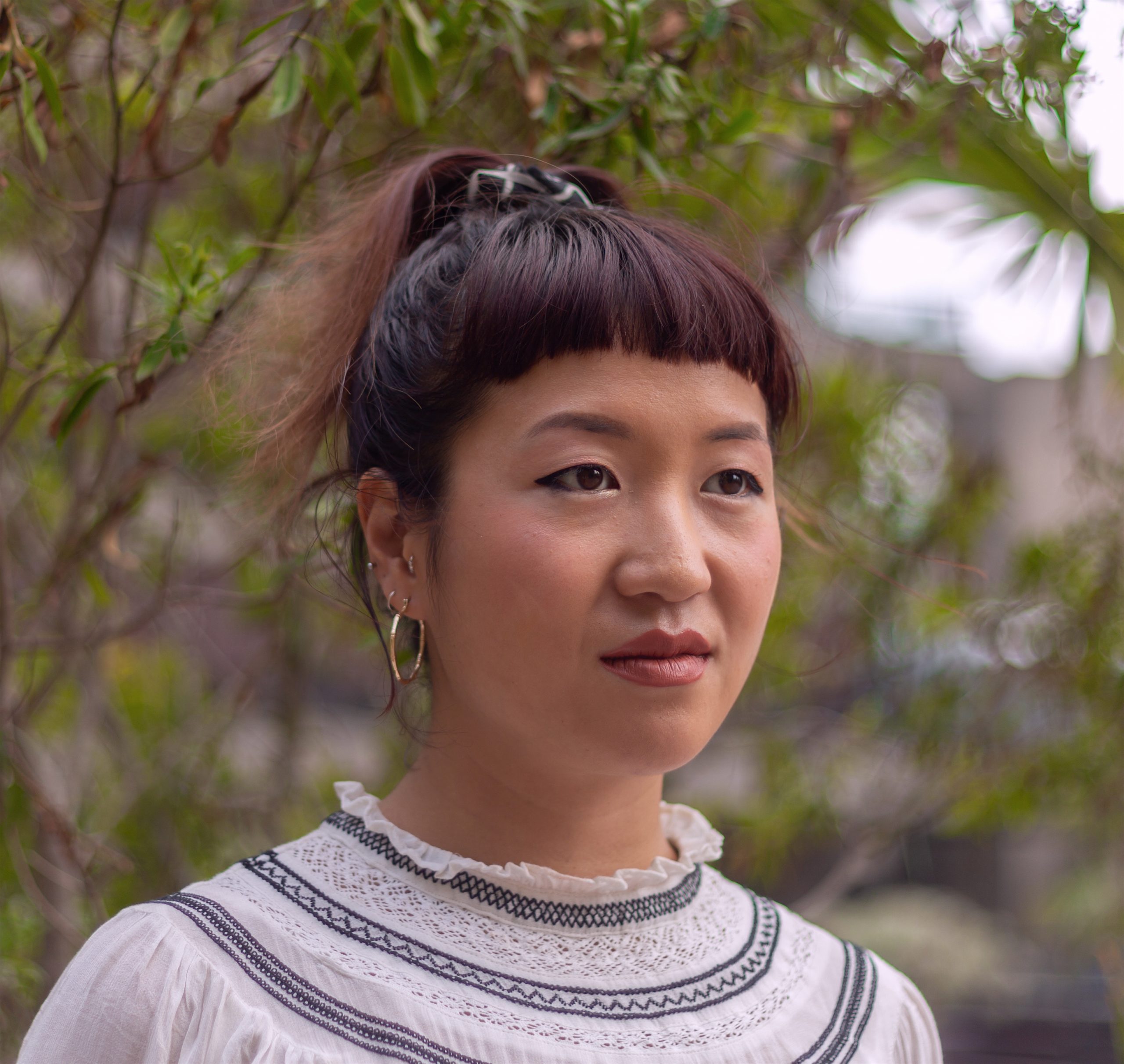 Whilst much has been said about picking the right idea to begin your first novel, what about how to get through the soggy middle and to the very end? As part of our Pocket Guide series, Sharlene Teo has written this great blog on how YOU can get to the end of your manuscript…
"Whilst I was finishing my debut Ponti, I was still in that phase of my life where I was into long-distance running. I ran slowly, with music in my ears, more for the steadiness and salutary accomplishment of getting outdoors and doing something good for my health than becoming faster or training to be an elite runner. I entered into a few half-marathons, completing them with such a leisurely slowness that charity runners dressed as Darth Vader and a giant armadillo far outpaced me. The first pointer I have, therefore, is that finishing a novel is not a race, it's a marathon. It is about persistence, not speed. Discipline, rather than the flashy glory of being first through the line.
If you feel your excitement for your ideas flagging, or you're getting bored/annoyed by your characters, or you're simply in a writing rut the first port of call is to dip into what Julia Cameron calls the "well" of ideas and inspiration that you access via "artist dates", a carving out of time with yourself to reconnect with what invigorated you in the first place. Get away from your laptop or notebook and visit a gallery (if such things are still possible, in these times), or watch a film, or close your eyes and listen to a piece of music. Or go for a walk. Cook something. You'd be surprised at how much creative blocks gets unclogged and how many disparate ideas emerge and connect through mindful distraction and acts of self-care.
Sometimes we feel stuck because we're squinting too hard at the screen, willing answers to arrive, a flash of perfection. Kick perfectionism to the curb and replace it with playfulness instead. It's just a first draft. You're telling the story to yourself. Try and think about when you were a kid, that kind of curiosity, absorption, lack of cynicism or judgment that came with telling or listening to stories being told. Reconnect with that childlike sense of wonder, the sensation of play and the flow state which is the antithesis of the paranoia, watchfulness and mundane competitiveness of social media. Remember that you're writing first and foremost to communicate ideas and feelings that can only be worked through in the telling. Remember that it's fiction, it's make believe. I feel a tremendous freedom trying to reconnect to the emotional impulse, the constellation of impressions and traits that ignited each character's creation.
If you're stuck or you don't know how to proceed further, reconnect to the feeling behind the story. Every plot, however improvised or premeditated, is governed by one or more of those emotional impulses. Is it sadness? Anger? Outrage? Delight? Figure out what a rough thesis statement behind your novel is and work backward from there. Make sure each chapter resonates with that statement. And the form and length of the statement is entirely up to you. With Ponti, I was interested in ideas of the monstrous feminine, the ways women look at each other, how beauty is both a blessing and a curse, the way superstitions and fantasies of fame are all ways in which we try to navigate an oftentimes mysterious and relentlessly alienating world. Every time I felt lost or sick of my material, I returned to the ideas behind it, and found my way back into the story through there.
To return to the analogy of marathons, each step takes you closer to the finish line but it's as much about preparation and early starts as well. Focusing on the material in front of you, even if it feels disjointed, unfinished and imperect- is usually a good clue as to how to continue and most importantly finish it off. The great Gabriel Garcia Marquez once said: "I have spent many months on a first paragraph, and once I get it, the rest just comes out very easily. In the first paragraph you solve most of the problems with your book. The theme is defined, the style, the tone. At least in my case, the first paragraph is a kind of sample of what the rest of the book is going to be." Your beginning is usually the key to your ending. One thing I love about the novel is how each novel has its own internal structure and logic, and one way of decoding how you'll end the thing is by looking at the cues and meanings you've seeded right in the beginning. Linking the opening and ending scenes creates a sense of reader satisfaction and completion. Even better if the ending illuminates the beginning in a new way. For further reading on this topic, I really recommend: A Sense of an Ending by Frank Kermode and Alexander Chee's excellent instruction on writing and life, How to Write an Autobiographical Novel.
I hope these tips help, and I can't wait to read your finished stories.
---
Sharlene Teo's debut novel Ponti won the inaugural Deborah Rogers Writer's Award, was shortlisted for the Hearst Big Book Award and Edward Stanford Fiction Award, longlisted for the Jhalak Prize and selected by Ali Smith as one of the best debut works of fiction of 2018. She holds fellowships from the David TK Wong and Elizabeth Kostova Foundations and the University of Iowa International Writing Program. Her short fiction has been shortlisted for the Berlin Writing Prize and her non-fiction has appeared in publications such as the TLS, LitHub, Tate Etc, Wasafiri, The London Magazine and the upcoming Sceptre Books Anthology East Side Voices.
Published 9 November 2020