class="post-54655 post type-post status-publish format-standard has-post-thumbnail hentry category-blogs category-network-knowledge"Ayesha Chouglay on CRIPtic x Spread the Word Writers Salons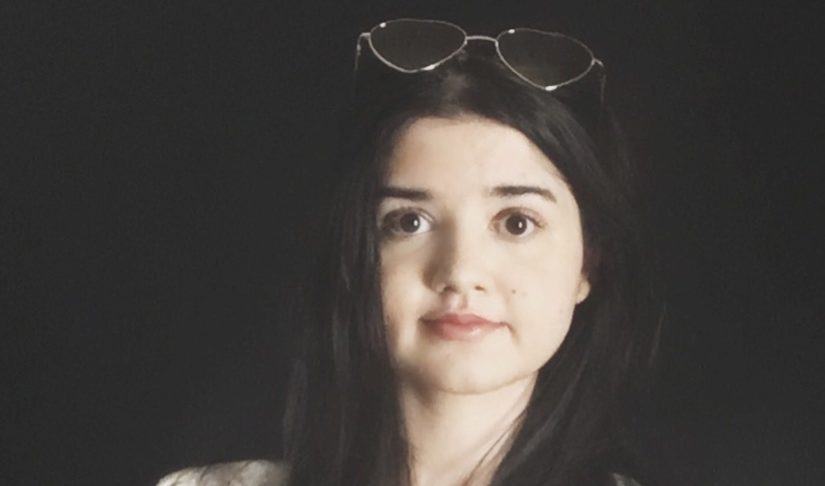 Writer and artist Ayesha Chouglay blogs about her experience at CRIPtic x Spread the Word Writers Salons for deaf and disabled writers. 
I was diagnosed with a sensorineural hearing loss after trying to climb out of a toilet window at a school disco when I was six. My excitement at dancing, which back then consisted of jumping up and down, had led me to bounce my way across to a vast speaker which towered over me. As someone with tinnitus, that I used to describe as feeling funny, and a dislike of loud sounds which I didn't yet understand, my logical reaction had been to flee via the window. This sort of summed up my reaction to my hearing for the next few years. I think back to a smaller version of myself, sat on a rough plastic chair inside a stuffy room at school. This was the beginning of my dislike for beige walls. I was mid-conversation with my teacher for the deaf who would regularly visit to talk to me about my experiences.
I didn't know any other deaf children, and when asked would it help you to meet another child with the same thing? or something along those lines, I said no and instantly regretted it. The thought stayed in my mind, ever present as the beige wall, but I never spoke of it. There was a bit of bravado in there, the feeling that bites at you to prove yourself, much as I used to compete with the boys in my class whilst explaining that girls can do all the same things. I refused to wear pink and later realised I very much liked it. I was a bit of a contradiction. But I did feel the differences between myself and my hearing friends, and it was only when I began to embrace them (big cliché I know), and spend time sitting with the sensations that my body was experiencing, that I began to appreciate the intricacies of my body, its value, and see it is a tool that has sculpted my artistic style.
This process began when I was studying fine art at university. I mentioned to a friend that I lipread. She was excited, and told me I ought to make some work about it. So I did; I began to write poetry about how it felt and how I experienced conversation, creating artwork both visually and with words, and now I find myself sitting here, writing about a place within art that I didn't know existed, and writing about the community that it led me to find. I'm very grateful.
The workshop that I facilitated for one of the CRIPtic x Spread the Word Salons included writing and drawing exercises, and explored many of these topics. Each salon has a reading, a workshop, and an open mic. In the same way that my style has been influenced by countless wonderful writers, I learnt so much from the perspectives and stories of others involved in the salon. There was a quiet feeling, similar to visiting a gallery, knowing that you are here to share something, whether you decide to speak or not. Being part of a space in which people with shared experiences can come together and do something they love is vital. It is empowering.
If I hadn't been inspired by my friend at uni, I wouldn't have applied for opportunities to work with other deaf and disabled writers and artists. Often I find that one event leads me to another, and I can trace the lineage. As someone who used to resist talking about my body, especially symptoms such as pain and fatigue, I really recommend connecting with others and finding communities.
Your body has its own language. Letters become patterns, senses and memories. They try to capture your attention and form a dialogue with you. Your body sings in its sleep and in the quiet hours, with a notation of pain, comfort, emotions, and a dial tuned to the frequency of those you care about. As writers, we translate these sensations into words. In my experience, having a disability can heighten the likelihood that we will lose touch with our bodies. We sometimes try everything we can not to sit with pain, not to feel the fatigue, to push down the emotions that we are experiencing and bury them. But when we start to sit with these feelings, the complexity becomes clearer. We can see our bodies as vessels, tools, paintbrushes or pens through which we can communicate our experiences of the world. The infinite differences between us are wonderful.
Below, I have included an exercise from the workshop I facilitated:
Close your eyes and visualise an object in your room. This visualisation can be visual, or you can focus on another sense entirely such as touch. Press hard as you draw and feel the imprint that the line is making. Focus on how the object feels to touch. Which areas are smooth? Which are rough? How could you differently represent these feelings?
It can be hard for people from minority groups to find safe spaces to share their work, especially when speaking about personal experiences and thoughts. Spread the Word and CRIPtic provide nurturing spaces for communities to form. Their dedication to access is wonderful and ever growing. Having attended the CRIPtic x Spread the Word Salons, in addition to Experimental!, Spread the Word's online writers' retreat which provided myself and others with a raft of creativity during uncertain times, I highly recommend signing up to the opportunities available, and seeing where they lead you.
---
Ayesha is a writer and multimedia artist who aims to use her artwork for political means, opening up safe spaces for conversation about difficult topics. Often her work draws on personal experience of disability. Her poetry has been shown in the 'Song of Myself' Poetry Jukebox at Belfast International Arts Festival, at 'Mr W et al', a celebratory event exploring art and disability in Hackney Wick, and in 'Deaf Experience', an online short film screening of films by deaf and hard-of-hearing creators, organised by The Film Bunch. She is currently working as the Digital Programme Manager for Stagetext.
You can find out more about CRIPtic x Spread the Word here: www.spreadtheword.org.uk/projects/criptic-writes-x-spread-the-word/
Published 17 August 2022
class="post-54571 post type-post status-publish format-standard has-post-thumbnail hentry category-interview category-network-knowledge"Interview with novelist Ella King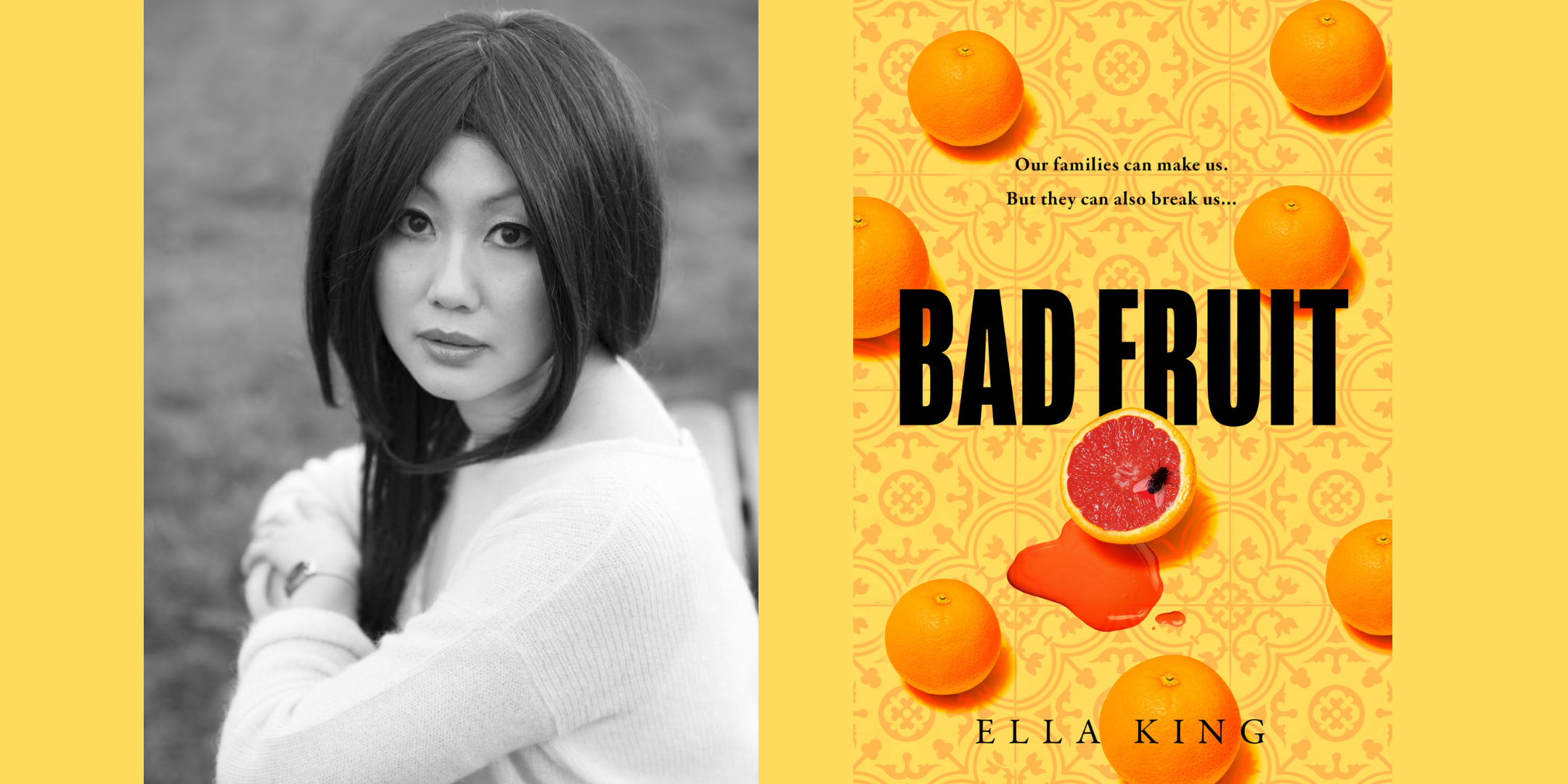 Spread the Word's Emily Ajgan interviews debut novelist Ella King about her novel Bad Fruit, a literary thriller about a dark, unravelling relationship between mother and daughter.
In her interview, Ella talks to us about her writing journey, the influences and life experiences that shaped it, and shares the inspiration behind her anticipated debut novel, published in August 2022 by HarperFiction. 
Emily: Tell us about Bad Fruit and how you were inspired to write it.
Ella: 17 year-old British-Singaporean Lily knows exactly how to manage her volatile mother, May. She arranges her mother's teddies. She wears pink. She pours her a glass of perfectly spoilt orange juice. But as May spirals out of control, Lily starts to uncover her mother's disturbing childhood in Singapore, and the shattering secrets at the heart of her own.
The inspiration for my novel are the stories my grandmother told me of her experience during World War II – stories of brutality, trauma and violence. This, together with my volunteer work with domestic violence and anti-human trafficking charities, made me understand how trauma can be passed down generations and the importance of breaking cycles of inherited trauma.
Emily: Can you tell us about your writing journey and what lead you to this place – publishing your debut novel with HarperFiction?
Ella: I've always wanted to write a novel but it wasn't until I was on maternity leave that it began to take shape. There's something about looking after a baby that pulls you into your own interiority. I'd walk around pushing my pram, observing my surroundings but also thinking about my volunteer work with womens' charities. The collision of those two aspects (which essentially formed the setting and theme of Bad Fruit) was electric, suddenly, I knew what I wanted to write about. Any time my daughter fell asleep, I'd throw myself down on the nearest bench and write.
A few months later, I was accepted onto Faber Academy's 'Writing A Novel' course with the incredible author and tutor, Sarah May. There, I started writing regularly, giving more thought to character, plot and voice and being critiqued by an insanely talented group of other authors. After Faber Academy ended, I still wrote but I found it harder to fit in with returning to work and looking after my daughter.
Writing returned to centre stage two years later, strangely, when I developed a rare but curable form of cancer. The chemo made me too ill to write but I had enough energy to submit my work to places like Spread the Word and other competitions. By the time I'd finished chemo, I'd won several opportunities and prizes. That gave me the confidence to submit to literary agents, which resulted in eight literary agents offering me representation. I chose the incredible Hellie Ogden because she was so editorial and I just really liked and trusted her as a person and friend. We worked tirelessly together for several months before submitting to publishers – ultimately, HarperFiction won the auction and signed me for a two-book deal. I haven't looked back since.
Emily: You developed the first three chapters of your novel with Spread the Word – can you tell us a little bit about this opportunity and how you found the process?
Ella: I benefitted from two opportunities put on by Spread the Word. The first was being selected for a callout. This is where you submit your cover letter, synopsis and the first few chapters. If selected, you receive feedback by a major literary agent, in my case, Sallyanne Sweeney from MMB Creative. Sallyanne's evaluation was absolutely pivotal to my journey – she provided written feedback on the cover letter, synopsis and excerpt, including detailed pointers on how each should be improved. It was due to her that I made the decision to delete my prologue (which, in retrospect, was beautifully written but had nothing to do with the book) and to cut straight to the explosive beginning of the novel. It's that beginning which forms the opening of Bad Fruit hitting the shelves now.
I also attended a 1-2-1 Fiction Surgery with Eva Lewin, Writer Development Manager at Spread the Word. You submit a 3000 word extract of your work plus synopsis and then meet with Eva for an hour to discuss. It was such a fantastic opportunity to gain a fresh perspective, Eva was so incisive and thoughtful, interrogating me about character arc and challenging me to up the stakes for the protagonist and the readers.
Emily: How has your volunteer work in anti-human trafficking and domestic violence charities influenced your writing?
Ella: My work with anti-human trafficking and domestic violence charities has been a huge source of inspiration for Bad Fruit. So often, we have very simplistic views about race, motherhood and trauma, in part, I think, because it enables us to hold these issues at arms-length from ourselves. But working with survivors strips you of uncomplicated perspectives – what do you do when instead of seeing one victim, you see a chain of victims each of whom is hurting and hurts others? You're forced to confront harder questions. How do you break chains of inherited trauma? How is healing possible? These are the topics that Bad Fruit seeks to grapple with.
Emily: Do you have any words of advice or tips for aspiring writers? 
Ella: The first step to traditional publication is to submit your cover letter, synopsis and first three chapters to literary agents but there are so many opportunities to perfect these three elements before you take that first plunge. I highly recommend looking out for callouts, surgeries, workshops and competitions (which Spread the Word provides) and submitting your work to them before your first round of literary agents. Each time you do that, you learn something new – editing out those extraneous words,  straightening out that plot point, refining your synopsis, making your pitch punchier – all of which will increase your chances of being signed by your dream agent.
---
Ella King is a Singaporean novelist living in London. She read Philosophy and Theology at Oxford University and is a corporate lawyer. A graduate of Faber Academy's novel-writing programme, she won the Blue Pencil Pitch Prize 2019 and came third in the Aurora Prize for Short Fiction 2019. She was inspired to write Bad Fruit by the stories her grandmother told her and her volunteer work with anti-human trafficking and domestic violence charities. You can buy Bad Fruit here.
Published 16 August 2022
class="post-54580 post type-post status-publish format-standard has-post-thumbnail hentry category-creative-writing category-network-knowledge"Read The Food On Our Table
The Food On Our Table – Stories of Family, Home and Community – is a celebration of a project that brought together Lewisham's restaurants, writers, and communities. This special booklet features commissioned poems written by local Lewisham writers inspired by residencies at local independent restaurants and cafés. Writers featured here are: Laura Barker, Jody Burton, Jamie Hale, Y.A. Poet, Laila Sumpton, and Carinya Sharples. It also celebrates Lewisham community groups and residents, who have also contributed their words and energy to this book. The Food On Our Table book is based on a project led by Carinya Sharples, supported by Spread the Word and funded by Lewisham Council through the Lewisham Borough of Culture Creative Change Fund.
Read The Food On Our Table here:
Image by Tinuke Illustration
Published 11 August 2022
class="post-54312 post type-post status-publish format-standard has-post-thumbnail hentry category-blogs category-network-knowledge"Inigo Purcell on CRIPtic x Spread the Word Writers' Salons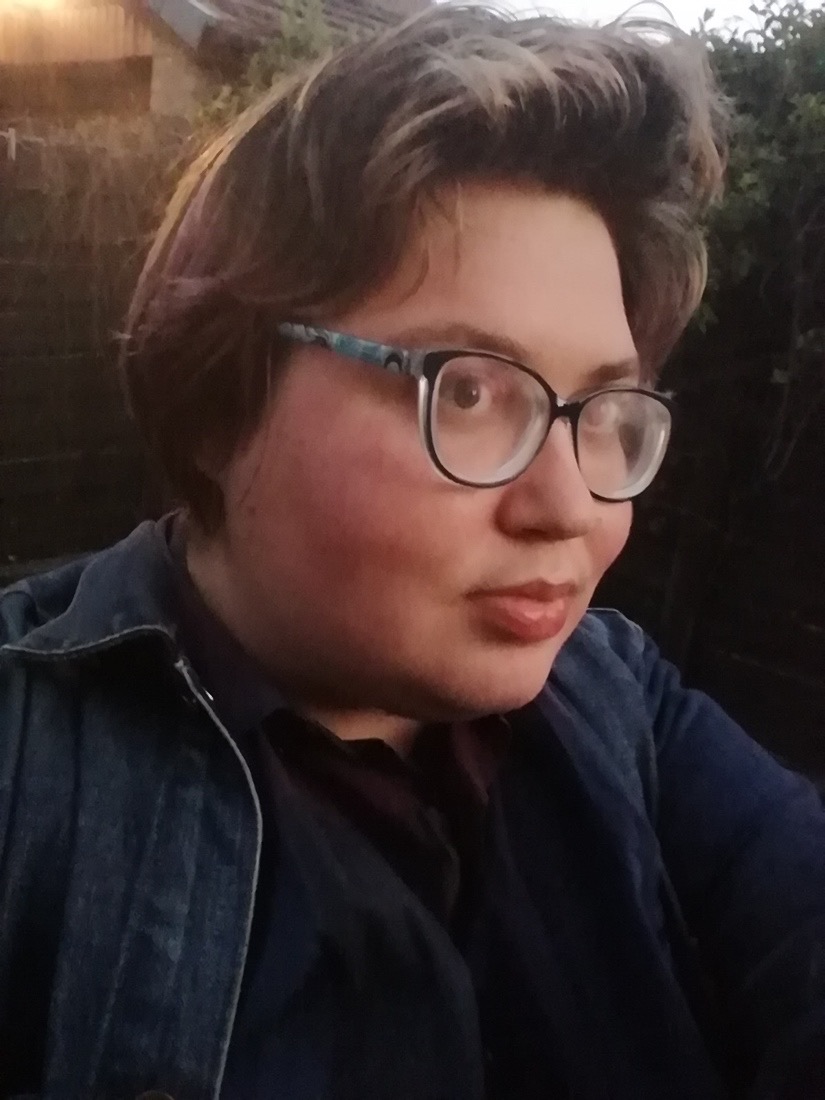 In this blog, writer Inigo Purcell shares thoughts and experiences of  CRIPtic x Spread the Word Writers' Salons for d/Deaf and disabled writers. 
It's no secret that writing, especially when you are getting started, can feel alienating. A lot of advice comes down to 'why not take this course?' or 'find feedback, of any kind'. It can also, fundamentally, be somewhat ableist: instructions to write every day, regardless of circumstances, which can feel entirely alien if some days you are barely out of bed. There's a lot of one size fits all advice, which ignores that it tends to be just whatever has worked out best for the person giving it.
That the CRIPtic x Spread the Word Salon is the opposite of this is so refreshing: it takes place in three parts, a workshop pitched for all levels of experience and all abilities, a reading by a D/deaf, disabled or neurodiverse author, and an open mic. It makes every effort to be fully accessible, providing interpreters, breaks and, most importantly, an environment where it is entirely okay to flag up your access needs. I think this last bit is one of the most important things: it's not that the the Salon treats itself as already perfect, it's that Jamie Hale of CRIPtic Arts and Spread the Word are actively working to try and make it a dynamically accessible space, and to explicitly acknowledge that what is accessible to one person isn't to everyone. The difference it makes to be in an environment where it is accepted that you might be struggling with one aspect and to ask people to correct that is absolutely huge.
I received some feedback recently which was not bad feedback, but was frustrating. It was on a project I had been developing for a while, which very much centres a disabled perspective: a novel about, among other things, a monk in the thirteenth century living with chronic pain and becoming more disabled over time. The feedback was that the reader could grasp the protagonist's frustration with his medical condition quickly, and thus could I move more quickly to the inciting incident.
What really helped was that this wasn't the first time I'd shared material from that project. I'd read extracts from the work in progress in environments for disabled creatives: I'd read an extract at the end of 2020's "Experimental!" retreat for d/Deaf and disabled writers, and another nearly a year later at the first CRIPtic x Spread the Word salon. Having an environment to read something to disabled creatives was amazing- far from thinking they were a distraction from the main plot, people relished that I allowed my protagonist to be disabled, to exist in his own time and with his own attitudes to his body.
Accessible workshops are another huge advantage: the knowledge that in the workshop if, for instance, you have a pain flare, or bout of nausea, or something else you can turn your camera off at any time without being judged, the knowledge that you can dip in and out of things. The freedom to play with ideas is, for me, often something I lose when working on sustained projects, so that is also an aspect I have found deeply rewarding. (In one workshop I enjoyed writing a scene where someone attempted to explain hypermobility to an alien).
Most of all, what I've found most at the Salons is that everyone is taken seriously as a writer: no matter your publications, level of experience, or level of confidence. For disabled people in particular, this is such a game changer. Why not drop in some time?
---
Book your slot at the 2022 Salon season here: https://www.spreadtheword.org.uk/criptic-x-spread-the-word-salons-for-d-deaf-and-disabled-writers-new-season/
Inigo Purcell is a graduate student and writer from London. He is currently studying a PhD about Arthurian legend at the University of Bristol and Macquarie University, Sydney. He previously studied at St Edmund's College, Cambridge and Oxford Brookes University. In 2017 he was selected for the Moth magazine's residency for writers under 30. His novel about the long term fallout of a political sex scandal, An Entirely Different Person, was selected  in 2020 for the Hachette Future Bookshelf scheme and his short story 'The Tower in the Sky' was published as part of the Spread the Word 'Writing Happiness' anthology. He enjoys knitting, jigsaws, and is currently working on a novel about a disabled 13th century monk.
class="post-54147 post type-post status-publish format-standard has-post-thumbnail hentry category-blogs category-network-knowledge"My experience of a Free Read by Kayleigh Cassidy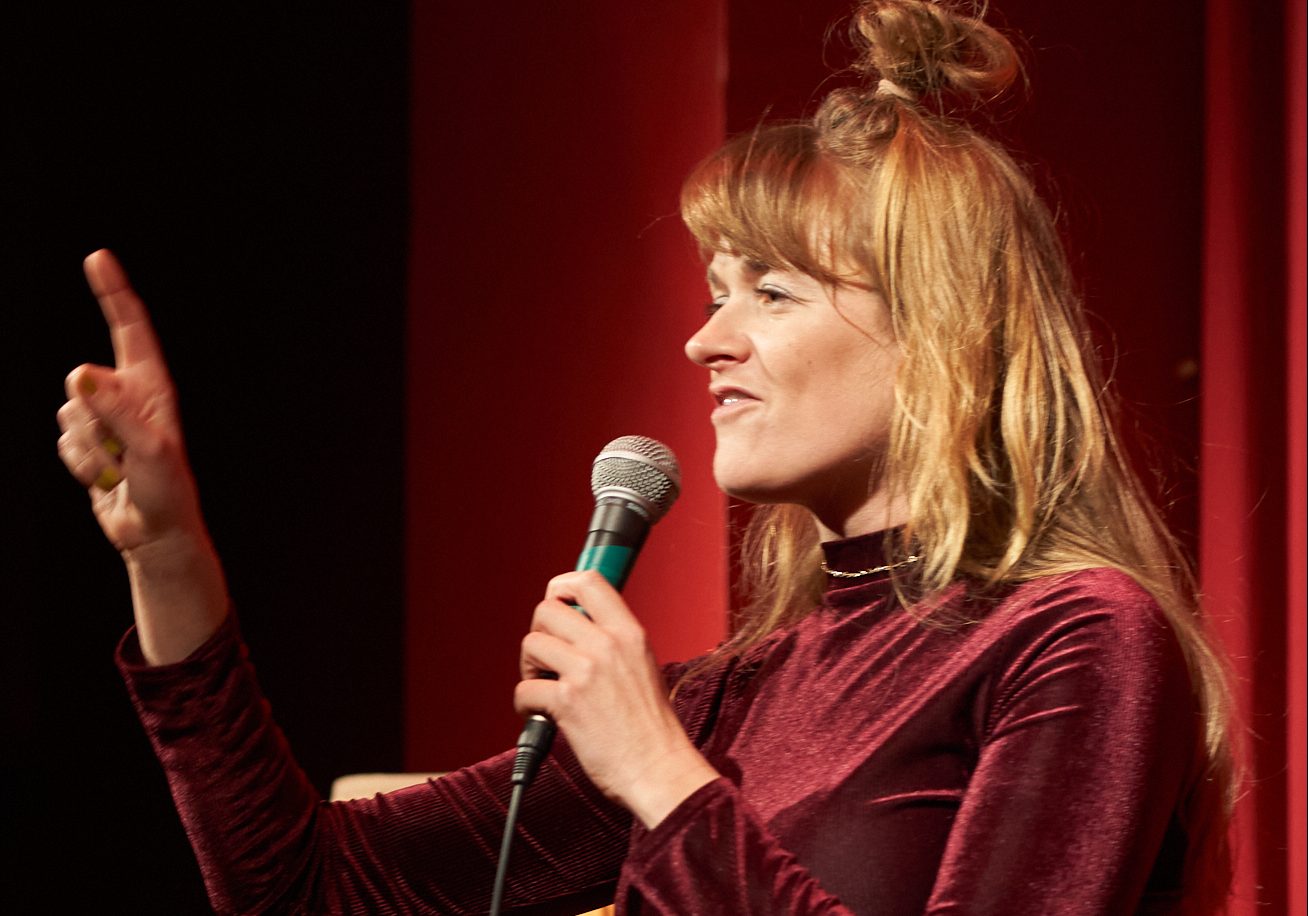 For the last 12 years, Spread the Word has been delighted to be one of The Literary Consultancy's partners for their Free Reads scheme – an opportunity for talented, low-income writers to get free, professional feedback on their writing. London Writers Awards awardee Kayleigh Cassidy shares her experience of getting a Free Read last year and what this meant for her.
"I've always found it hard to call myself a writer. Wage, readership, and confidence complete the circle of it. I have this warped view that if I'm not being paid then it's just a hobby. Without any readers, my ideas just gather dust. Anyway, who am I to say I'm a writer? My hang ups about my dyslexia and working-classness are tinder to my fiery imposter syndrome. Except that writing is what I do to process emotions and situations, and to record the humour of everyday life. My imagination needs to create. 
I couldn't stop writing so I had to find a way to do it.  
When the pandemic hit, I lost my job and boat mate (she jumped ship to live with her family). Living alone on the water was the perfect opportunity for me to write the book I've been craving the time to write. It wasn't easy but seeking feedback was vital to my development as a writer and calling my book a real, tangible thing.  
My first setback was how expensive feedback from professionals is. When I looked up the costs, I was shocked to find it was more than a month of London rent. It makes sense after all – it takes a lot of time for someone to read something and offer authentic feedback, but what about writers with low incomes? They need an opportunity to even up the playing field and be contenders for publication too.  
ENTER The Literary Consultancy's Free Reads Scheme, which for writers in London is run through Spread the Word.
A scheme where a professional editor reads your manuscript and provides feedback. It was the oasis in the desert, the fairy godmother in the cellar, the yellow sticker in Waitrose. Here was an opportunity I could apply for, and it wouldn't cost me a penny.  
The publishing industry is full of rejection and setbacks; however, Spread the Word is an amazing hub. A friendly, inclusive, and nurturing place where I'd often visit to find guidance, advice and competitions. I encourage you to apply for this very reason. If you are scared because feedback is scary, there's more reason to go for it.  
I was super excited to read the report. I printed it out and highlighted bits of feedback as I worked through it. I took my time. One year on, I'm still reverting to it. I didn't know what to expect but what I hoped to gain was perspective from an outside eye into what my book was achieving and guidance in highlighting what it lacked.  
I was surprised at how the report activated my ego. My ego wanted the report to throw glitter and praise all over my manuscript. And of course, there was lots of honest, constructive praise, but deep down in my gut, away from my ego, I knew I wanted the feedback to pull back the skin of my piece and stick its nails into its core. Having someone dissect your book helps you distance yourself from it. That's what the scheme gave me: the invaluable experience of being able to see my book as separate from me.
While at first, I took the feedback personally and some comments angered me, anger turned out to be a good place to dig and underneath that I found a massive element of the story I was missing. My assigned reader questioned whether my story was big enough because I was afraid to include the main part of my story. Since receiving the feedback I have been braver and learnt to look at feedback as a way for me and my project to grow.  
If you disagree with a piece of feedback, that's okay too. It built my confidence as I learnt to develop my voice on and off the page. I developed from defending my work, knowing why I included something, and upholding my choices.  
If you are afraid? Apply for this scheme. Feel like an imposter? Apply. Ready for the next chapter in your writing career? Apply. If you have opened this blog and have finished reading it, chances are you should probably apply. What's there to lose?"
---
Kayleigh Cassidy is a writer, comedian, improviser, poet and collage artist who lives in London. Her work has been published in TOKEN, 3:AM, Rollick, MIR Online, Visual Verse, Underground Overground and Erotoplasty. She was long-listed for the MIR Folktale award in 2019 with her short story, Pomegranate and the Search for Summer. She uses art to explore her neurodiversity: a platform for her queer expression. She has a podcast called How to Survive your Life and regularly hosts bilingual comedy night, French it Up. Kayleigh is part of the sell out, 5* comedy show, Crime Scene Improvisation. Kayleigh is currently training to be a primary school teacher and loves the moon full, half or gibbous. 
Published 1 August 2022
class="post-54180 post type-post status-publish format-standard has-post-thumbnail hentry category-opportunities"Free Reads Scheme 2022-23 open for London writers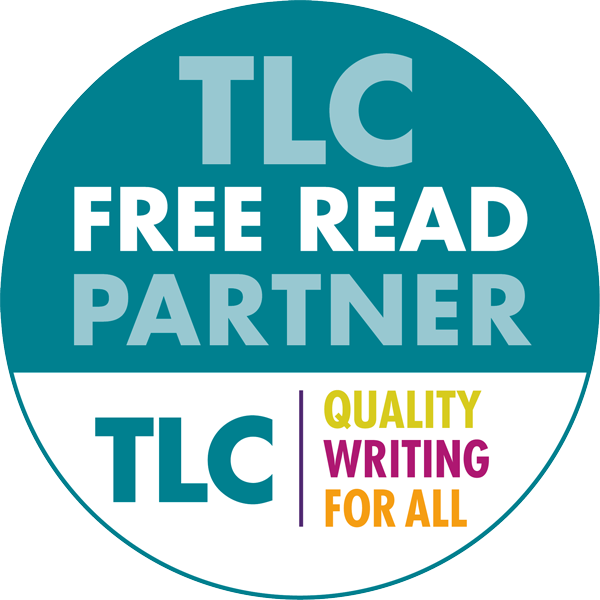 We are excited to announce that this year's Free Reads Scheme is now open for applications! 
Spread the Word is delighted to be an official partner for The Literary Consultancy Free Reads Scheme, supporting applications from London writers. In the last 12 years, we've supported over 60 writers with receiving professional editorial feedback via Free Reads.   
Read Kayleigh Cassidy's experience of getting a Free Read last year here. You can also read about Thea Buen's past experience on the Scheme here.
Free Reads is managed by The Literary Consultancy and funded by Arts Council England. It is open to writers of fiction, non-fiction, short stories, poetry, children's fiction including picture books, playscripts and screenplays. It offers writers on low incomes the opportunity to receive professional, editorial feedback on their writing. Free Reads particularly welcomes applications from writers belonging to groups currently under-represented in publishing including disabled writers, writers of colour*, and members of the LGBQTIA+ community.  
Spread the Word's Free Reads is open from Monday 1 August until Friday 30 September (11.59pm) 2022.   
Who is eligible for a Free Read via Spread the Word?   
To apply for the Free Reads scheme via Spread the Word, you must live in London and be on a low income, meeting one of the following criteria:  
– You are in receipt of Job Seeker's Allowance, Disability benefit, Income support, Working tax credit, Universal Credit or Child benefits
– You earn up to or less than the London Living Wage of £11.05 per hour or a £23,000 annual salary
– You are a full-time student
– You are aged 60 or over** 
If you identify as being on low-income but do not meet one of the criteria listed above, then please get in touch as we are able to evaluate applicants' eligibility on a case-by-case basis.  
 How to Apply  
 Please apply via our Submittable page: https://spreadtheword.submittable.com/submit/230174/free-reads-scheme-2022-23 
All applicants must submit:  
– A completed TLC Free Reads Scheme form (available to download here as a PDF and here as a Word document)  
– The first 1,000 words of your writing if it is prose fiction or non-fiction, or up to 20 pages if your writing is poetry or script writing 
– A complete synopsis of the written work submitted. The synopsis must clearly show your story's outline and should not exceed 1,000 words. We highly recommend that you check out our Pocket Guide to Writing a Synopsis before sending yours in. https://www.spreadtheword.org.uk/a-pocket-guide-to-writing-a-synopsis/ 
– Documentation that shows you meet the criteria to apply for a Free Read. This may be in the form of a benefit letter, payslip, HMRC self-assessment paperwork/tax statement, confirmation of your student status or a pension. Please check out our FAQs for more information on this.   
The window for submitting: Monday 1 August – Friday 30 September 2022.   
We have an FAQs page for any enquiries on entering the scheme, but if yours is not listed there, please get in touch and we'll get back to you as soon as we can.   
We look forward to receiving your submission.   
---
*Writers of colour: Black, Asian, and Global Majority ethnicities 
**You must have an annual income of £23,000k or less, including pensions and other forms of income. 
Published 1 August 2022