class="post-47582 post type-post status-publish format-standard has-post-thumbnail hentry category-news"Announcing the Scribe UK Winners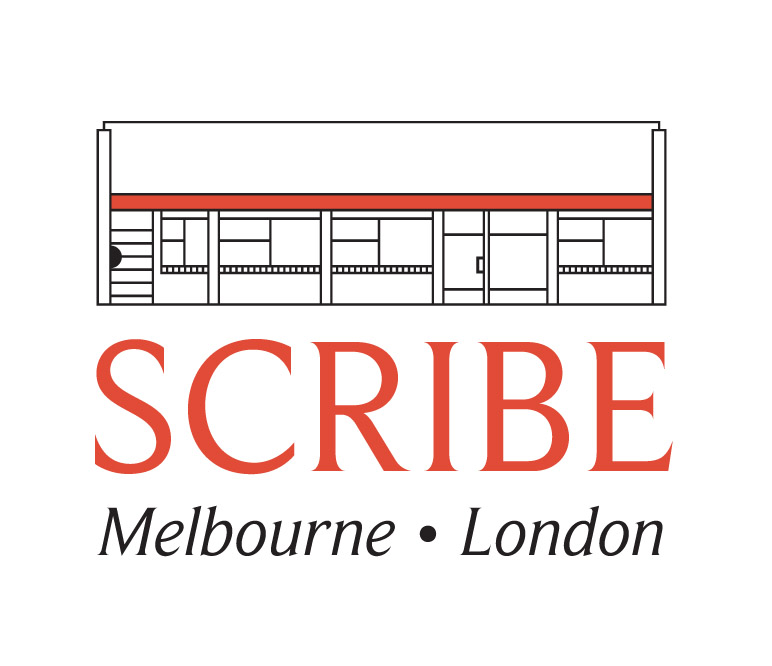 In spring 2021, we launched a submission opportunity with Scribe UK, an independent international publisher of commercial and narrative non-fiction and literary fiction, to find bold new creative non-fiction voices from writers from backgrounds underrepresented in publishing.
We had a many fantastic entries into the competition and we're delighted to announce that the winners are: Andrew Kauffmann, Lucy Fulford, Matt Taylor and Yuan Xiao, who will receive a feedback critique from a Scribe UK editor on their work.
Find out more about the selected writers and their work below…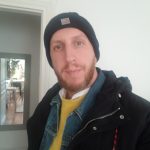 Andrew Kauffmann switched careers from campaigning for improved cancer care to working as a writer and coach. After a major operation in 2019, donating a kidney to his father, he is working on his book, The Many Fathers, reimagining the lives of his awkward Ashkenazi ancestors. His work has been featured by Untitled: Writing, Mechanic's Institute Review, Queerlings, Polari Press and The Huffington Post.
Twitter: @JKaye82
Instagram: andrew.kauffmann.writes
About Andrew's creative non-fiction project: The Many Fathers opens as I am on the operating table, aged thirty-seven, weighed down by the biblical decision to extend Dad's life. He needs urgent kidney surgery. The weight of his history causes me to look to his father, and to the first ancestor of ours' who arrived, an 'alien' from the former Russian Empire, hoping to understand the anxieties I worry I've inherited. The question of inheritance causes me to examine why I too easily transitioned into Dad's confidante – and donor – after we lost Mum, and whether I'm living a healthy enough life to reach his age, and first, become a 'successful' father.
Andrew says: "During difficult periods, writing acts as its own confessional booth. There are difficult patches writing about something as personal as my father's physical health, and my mental health. It's hugely comforting, and a great motivation, to think what I'm writing might have a greater resonance beyond our family."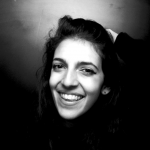 Lucy Fulford is an Australian-British journalist, editor and filmmaker. She has reported from the frontlines of the conflict in eastern Ukraine, filmed in the ancient city of Petra, Jordan and written for leading NGOs. Lucy was longlisted for Penguin Random House's WriteNow 2020 programme and selected for HarperCollins' inaugural Author Academy course in 2021. Growing up between cultures has led to an interest in migration and identity, which she's exploring in her first non-fiction book, inspired by her family history.
Twitter: @LucyFulford
Instagram: lucyfulfordjournalist
About Lucy's creative non-fiction project: Lucy was selected for feedback on her narrative non-fiction project The Exiled, which explores how the expulsion of Uganda's Asian population in 1972, and the resultant mass forced migration, shaped British society – touching on colonialism, immigration and modern multiculturalism through the lens of individual experience.
Lucy says: "This opportunity offered me such a confidence boost on my writing journey, just when I needed it. My conversation with Molly was incredible, with her offering invaluable insights and enthusiasm for my project. I was motivated to immediately better my proposal, and a few weeks later I had the first call with the agent I have now signed with. I can't thank Scribe and Spread the Word enough!"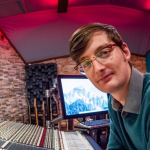 Matt Taylor won the Highly Commended Award in the Life Writing Prize 2021 and is currently being mentored by Katy Massey. A graduate of the University of Cambridge's creative writing course, he is now working on a memoir. In between writing, Matt is also a prominent recording engineer and an executive director of the Music Producer's Guild. In addition, he leads their #KnowYourWorth campaign and works to increase socio-economic diversity within the recording industry.
Twitter: @matttaylor___
Instagram: @matttaylor___
About Matt's creative non-fiction project: My project was a memoir / social commentary from my time in the care system. It journeys into my chaotic childhood, examining and critiquing the system which defined it, as well as offering improvements to its current form.
Matt says: The feedback session with Scribe UK was amazingly useful! Molly's feedback helped me refine my idea further, making it more focused, compelling, and most importantly, marketable! In addition, it gave me the confidence to know I was on the right track and that the idea had legs. Due to this opportunity, I am now in talks with an agent about getting the book commissioned.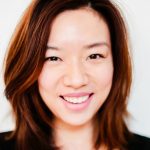 Yuan Xiao is a London-based journalist and writer who recently graduated from M.A Writing at the Royal College of Art. She previously worked as an investigative journalist and columnist for the BBC World Service – Chinese Service.
Instagram: yuanbyyuanxiao
About Yuan's creative non-fiction project: My latest project Sora: A Colour of Sky Blue and Void is a collective story on traditional colour nomenclature in Japanese. However, as Derek Jarman once said 'I know that my colours are not yours. Two colours are never the same, even if they're from the same tube. Context changes the way we perceive them'. This essay wants to encourage readers to reflect their individual experience on the relationship between colour and language.
Yuan says: "The feedback I have from Scribe was really useful which helped me re-structured my essay. I was struggling to organise the information which I wanted to put, the editor provided me with a new angle to approach the writing and also gave me the reference books that helped me to do the research."
Published 15 October 2021
class="post-47439 post type-post status-publish format-standard has-post-thumbnail hentry category-news"Spread the Word and Wellcome Collection
launch new development programme for non-fiction writers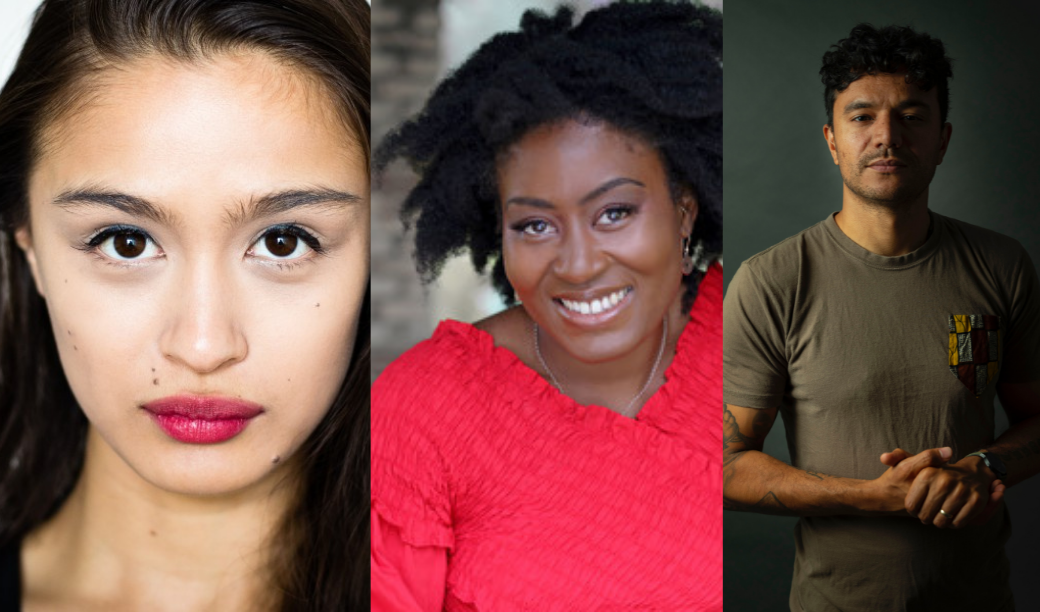 Spread the Word and Wellcome Collection are delighted to launch Wellcome Collection x Spread the Word Writing Awards, an ambitious new pilot development programme. The project aims to find and support writers from underrepresented groups, who have a big idea for a non-fiction book for general readers, that engages with health and being human.
Applications will open from Monday 18 October to 18+, UK-based unpublished and unagented writers who identify as D/deaf, disabled, and/or neurodivergent and/or Black, Asian, or Global Majority. Applications can be made via the Spread the Word website and all application information will be published on Monday 18 October from 10am. Accessible application information will be made available via BSL and an Inclusive Read.
Up to 6 writers will be selected for an intensive development programme to develop their non-fiction ideas to full-length book proposals. Wellcome Collection will have first refusal on the projects. A free online event will be held on 27 October 7-8pm for potential applicants to find out more about the programme. This session is helpful and useful but attending it doesn't guarantee attendees a place on the programme, nor is it a prerequisite to attend this seminar in order to apply. Applications will close at 5pm on Monday 22 November. 
Judged by Dr Annabel Sowemimo, Dr Camilla Pang and Raymond Antrobus, the programme will offer each writer a £2,000 bursary, mentoring with an author and editor, four workshops on writing non-fiction, insight and industry days and the opportunity to meet with agents. Each writer will also be offered one-to-one sessions with Wellcome Collection's publishing team, research specialists and Stories editorial teams, in addition to the existing free-to-all access to its library resources.
Dr Camilla Pang said: 'What a great programme! It is a much needed effort to shine a light on talent otherwise hidden – to create opportunities in place of inaccessibility. The barriers one has based on race and shape of mind are finally being reframed, where difference is recognised as not only present and valuable, but an imperative that gives society it's edge to push the world forward. I am honoured to be judging it and I am optimistic that this will be the first of many initiatives to come.'
Ruth Harrison, Director of Spread the Word said: 'We are excited to launch a new programme with Wellcome Collection that will increase the diversity and range of non-fiction publishing in the UK. This programme puts access and equity at the forefront to give writers not only a space and support to develop ideas but also funds to help turn their ideas into publishable books.'
Fran Barrie, Publisher at Wellcome Collection said: 'We're thrilled to be working with Spread the Word to find, nurture and support underrepresented voices, and hopefully address some of the barriers into non-fiction publishing. We're looking forward to working alongside writers as they develop their work – and give them the time, resources and space to do so.'
---
Applications will be open from Monday 18 October – Monday 22 November, 5pm and all the information will be on the Spread the Word website. Information will be accessible via an Inclusive Read and BSL. The free online event about the programme for potential applicants will take place on Monday 27 October 7 – 8pm. It will be BSL interpreted and autocaptioned.
Published 14 October 2021
class="post-47304 post type-post status-publish format-standard has-post-thumbnail hentry category-blogs category-network-knowledge"Cecilia Knapp – My Year as Young People's Laureate for London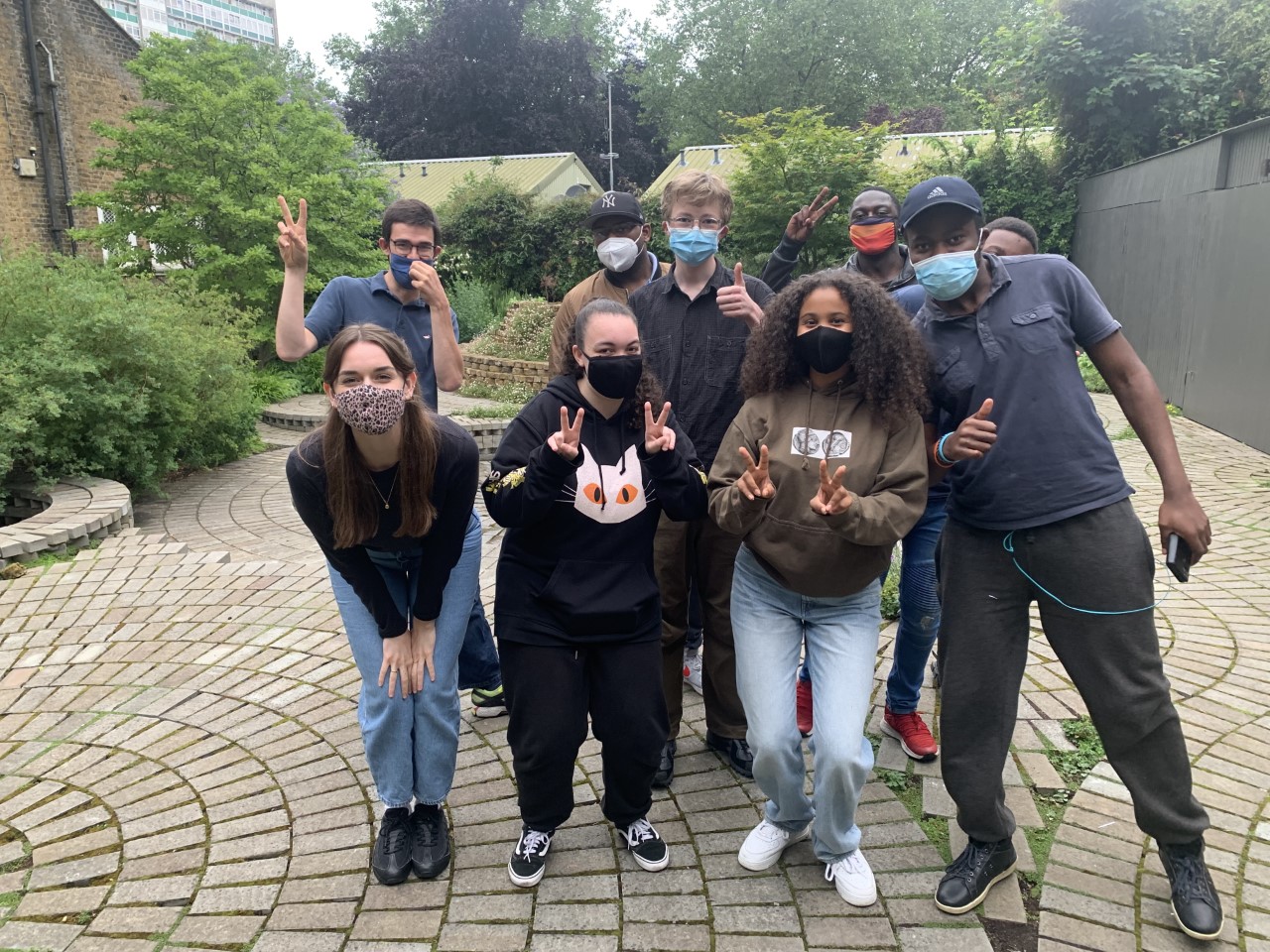 This is Cecilia Knapp's last blog as Young People's Laureate for London. The Spread the Word team and Trustees would like to thank her heartily for her extraordinary work in the most challenging of years.  At the end of this blog, we summarise the extraordinary work Cecilia has done as Laureate. Her tenure has culminated in the publication of #WriteThroughThis, a digital anthology featuring 15 young poets. 
---
I can't believe my year as Young People's Laureate is already at an end. When I first sat down to write this, it felt as though the year had hurtled by in a flash. How was it that I was already writing my final blog? It seemed to have all been over so quickly. I'm grateful for this opportunity to look back over the year and remind myself of all we've managed to make happen in often trying circumstances. 
Throughout my year, I have delivered four residencies with partner organisations, working in tandem with them and Spread the Word to deliver workshops to young people. Historically I've worked with young people who either find poetry intimidating and inaccessible or are completely switched off and disinterested for a myriad of reasons. Perhaps the poetry on the curriculum doesn't interest them or speak to them; perhaps the image of what a poet is, is not how they see themselves; perhaps they have been put off by expected poetic tropes that feel difficult or limiting. I can empathise with this. It was a chance encounter with a poetry workshop when I was a teenager that lit the fuse for me and changed my mind. Before that I'd seen poetry as something entirely peripheral which had no bearing on my life. Perhaps though, one of the projects during my tenure could be that chance encounter for a young person. Perhaps it will allow them to change their mind about poetry, to see that they can do it on their own terms, that they are entitled to it, and that they should be able to access the benefits of reading poetry and expressing themselves. 
My overarching ambition during my year was to bring poetry to groups who might not have experienced it before. Being Young People's Laureate afforded me the opportunity to reach more young people and choose who these groups were. Therefore I tried to partner with organisations whose groups of young people had never tried their hand at writing but who would hopefully benefit from exploring the vast and joyful world of poetry. 
My first residency was with Young Roots and the Refugee Council, working with their young women's group. This was deep into the third national lockdown and so each week, we met online. Through conversations, provocations and exercises we got to know each other and wrote as a group. We talked about the power of writing and the impact it can have on us, as well as the transformative impact of sharing our unique perspectives and questions for our world; how writing can challenge and breed empathy. The poetry created during the six-week project was illustrated beautifully by the artist Jess Nash.
My second residency was at the South London Gallery with their Art Assassins group of young curators. The project was exciting for me because it was cross disciplinary; we worked on creating original poetry but we worked very visually too. We created poetry inspired by the gallery's rich archives; particularly the photography of the artist Phil Poleglaze. We discussed the gallery as a place of community and a space for the residents of Peckham to access creativity throughout the many years of the gallery's history. We wrote in response to a provocation: why should art be for all? We spent a whole session walking around the local area, pausing to write in various locations, capturing the utterly unique corners of South London and discussing the group's feelings about their hometown. The group are all talented visual artists and we decided that the best way to showcase their poetry would be a handmade 'zine which they created and designed themselves using photography, collage, sketches and illustrations. We launched the 'zine in the gardens of the gallery in July and it remains on sale in the on-site book shop.
My third residency was a real first for me. I partnered with the football charity Street Soccer and the mental health charity CALM; working with a group of 11-15 year old young footballers to create their own poetry. Out of all the projects, this was the one which I felt brought poetry to a group of young people that hadn't really experienced it before outside of a classroom. In truth, it sometimes felt challenging to engage a room full of teenagers who were itching to get out onto the pitch for their post-workshop game. But they worked hard on their poems and it was truly beautiful to see them each create a piece of work they were proud of. Most of their poetry ended up being about football, and how it felt to play. There was something so special, bonding and affirming about the whole group agreeing that when they're playing, nothing else matters, and to see this idea reflected in their poems; their similarities drawn out and concretised through the synergy of the workshop space. It was great to have CALM in the room, who talked to the group about mental health awareness and what to do if you or a friend is suffering. I wanted the ethos of this project to be about doing the things that make you feel good; whether that's football or creative writing or just reaching out and talking to your friends. I'm glad that we were able to bring this focus on wellbeing to the group. The project culminated in a photoshoot of the participants playing football which we showcased alongside their poems.
My final residency was with the Royal Court and a group of young people who had an interest in playwriting but hadn't necessarily written poetry before. As with all my residencies, I wanted to break down the barriers to poetry and help them see it as a practice of freedom and discovery. Over nine weeks they each wrote brilliant pieces, each one totally unique. With the help of the fantastic director Masha Kevinovna, we took their poems and devised a 30 minute theatre piece, set in the wild and sprawling world of the internet. It was the perfect context for poems that explored young people's changing and growing identities, their rites of passage, their frustrations, the questions they have for society, as well as the moments that bring them joy. 
These four residencies form just a part of the activity I delivered over the last year. I've been lucky enough to talk about poetry on radio stations such as BBC London and Radio 4 and hopefully raise the visibility of poetry for more young people. I've written articles for the Independent and Young Poets Network and taken part in IGTV chats with other writers such as former Young People's Laureate Theresa Lola and Croydon Poet Laureate Shaniqua Benjamin. I interviewed some amazing writers as part of my series of 'in conversation with' videos which I called 'Knapp Chats,' videos which I hoped would highlight each writers' positive relationship with poetry as well as show a range of paths that writers take to get where they are.
I've chatted to my USA counterpart Alexandra Huynh for an online event about what it means to be a young laureate. I've spoken about the power of poetry on a panel with Mercury winner Arlo Parks. I've judged poetry competitions and been approached to write original commissions for organisations like the Royal Society of Literature. I've taught workshops in schools, in St Pauls Cathedral and for Singapore Poetry Festival – online of course due to the pandemic. So much of my work has had to be online due to Covid-19 restrictions, but it's been endlessly positive in that it has ensured such a wide reach and accessible activity for so many young people. I've enjoyed travelling all over the world and the country without leaving my house. 
One of the things I'm most proud of is my campaign #WriteThroughThis, series of online webinars designed to reach young writers and offer them community, writing time, and a chance to express themselves during a challenging year. We had hundreds of participants from all over the UK coming together to write and to feel good and learn new poetry skills. 
To celebrate this online work as part of #WriteThroughThis, we published a digital anthology to showcase the wonderful work produced by some of our participants.
The year has undoubtedly changed me. It has compounded even more for me the transformative potential of poetry and the fact young people should be able to access that power. In my projects, I have centred writing for joy and discovery, hoping that the young people I work with can explore themselves thorough playfulness, rather than through feeling stressed or challenged by poetry. This has felt imperative during these strange times. I've focussed on writing into our uncertainties and using writing to ask questions and this has in turn changed my own relationship with poetry. I am writing in a more playful and joyful and uncertain way, because that's what I have been asking my students to do.
My language for discussing poetry has developed and is more focussed and intentional. I think when you're trying to bring poetry to people for the first time, you have to come with a clear idea of how to communicate what poetry can do and how it can do it. I've spent so long talking about poetry to so many different groups, whether that's on the radio or in the classroom, I feel so much clearer now. As someone who suffers with imposter syndrome, I am slowly starting to become more confident, and this role and the huge plethora of experiences it has offered, has played an enormous part in that.
An enormous thanks must go to Tom MacAndrew and the team at Spread the Word for rolling out a busy year of intense activity during a global pandemic and supporting me so brilliantly throughout.
I am looking forward to having some more time now to use all I have learnt to finish my poetry collection and to continue with teaching new projects. I've been so lucky to have met some absolutely brilliant organisations who are diligently committed to sustaining the arts, as well as being able to get to know so many young people and hear their words blossoming. I have had some of the most fun workshops of my life with some of the smartest most fascinating and brilliant young Londoners. What an honour it has been. 
I've written a new poem inspired for each residency I have worked on which has been a wonderful way to reflect upon and round off each project, finding new ways to capture each unique residency experience. The final two poems are inspired by my time at Street Soccer and The Royal Court. 
A note on the poem inspired by my Royal court residency; one of the songs we used in our final showcase was The Pixies Where is my Mind?, which the group felt really captured the themes that the group were looking at in their work. So in homage to them, I've written a Golden Shovel where the lyrics of that song are embedded into the poem.
Cecilia Knapp, September 2021
---
Reaching and engaging young people
During her tenure, Cecilia led four residencies and produced four commissioned residency poems, the residencies were with:
Young Roots and the Refugee Council – working with their regular support group for young female refugees, exploring the theme of home.

South London Gallery – engaging their Art Assassins group of young curators and publishing a 'zine 'Honey Locust Baby'

CALM and Street Soccer – delivering combined poetry and football sessions for young people on Black Prince estate in South London

Royal Court Theatre – running a three-month series of sessions for young writers building to a showcase performance at the theatre
In addition, Cecilia led the #WriteThroughThis online campaign, engaging young people with writing during national lockdowns and during the periods of uncertainty and anxiety as society started to reopen. During this, Cecilia led monthly online webinars, and edited the #WriteThroughThis anthology of work produced by participating young writers.
Cecilia undertook many other engagements during her tenure, which include:
Having her poetry read by Lara Stone and Yasmin Le Bon for Vogue

Leading workshops for the National Literacy Trust, National Portrait Gallery and many more

Hosting an in-conversation event with her US counterpart, National Youth Poet Laureate Aneandra Huynh

Producing a poem to celebrate the UK's key workers

Joining musician Arlo Parks for an event about creativity and mental health

Performing on the Alternative Stage at Reading Festival

Editing a poetry anthology Everything is Going to Be All Right: Poems for When You Really Need Them, published by Trapeze.

Writing a collaborative poem with Raymond Antrobus for The Royal Society of Literature
In her year as Laureate Cecilia has:
Provided workshops to 990 young people

Performed to audiences of over 3,250

Delivered online campaigns and activity reaching 120,500 people
The Young People's Laureate for London programme is undergoing a consultation before returning in 2022.
Published 11 October 2021
class="post-47298 post type-post status-publish format-standard has-post-thumbnail hentry category-creative-writing category-network-knowledge"#WriteThroughThis – An Anthology of Poems by Young People, 2021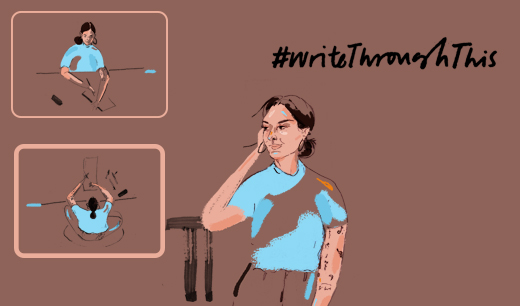 Cecilia Knapp, Young People's Laureate for London 2021 has brought together poems by fifteen young poets across the UK in a special anthology, #WriteThroughThis, that marks and celebrates her fantastic tenure as Young People's Laureate for London in the most difficult and strange of years. Taken from the anthology introduction, Cecilia says: 
I came up with the #WriteThroughThis campaign because, truthfully, I was feeling stuck. I'd just been appointed Young People's Laureate for London and my job was to try and increase the visibility of poetry for young people and create opportunities for them to have a go at writing. How could I do this in the throes of a global pandemic when it wasn't safe to physically come together?
I decided to launch a campaign; free online workshops for anyone 16–25 as well as a series of 'writing tips' videos.
I wanted to reach people and spread the positive impact of reading and writing poems. To provide them with some dedicated time to themselves in a safe and low-pressure space, whether they were a seasoned poet or someone wanting to try new things with all this pandemic-induced boundless time at home.
The online model proved really useful for this. We reached big numbers of participants. It meant we could come together without having to travel, without even having to get out of our pyjamas. It made it more accessible and, for some, less scary. I think this meant that some young people who may have before seen poetry as something intimidating and impenetrable were able to show up and write, which is one of my main ambitions as Laureate: to help more people access poetry even if they are coming to it with a degree of doubt.
Of course I wanted participants to learn new skills and create work they were proud of, but this was secondary. I mostly wanted the sessions to be about joy and play; the sense of wonder and discovery achieved when you let go of intention or logic and just write. What can you find out about yourself and how can you find the language to say it? This impetus felt all the more important during the stresses of the pandemic.
Lockdowns came with pressures to be productive: learn new languages, finish that novel lurking in your drafts, bake a thousand banana breads and sweat through another home workout video. #WriteThroughThis wasn't about that. It was designed for whoever needed it to help them reflect, process, write and meet new people. And we definitely created a community through the campaign, vital to myself and a lot of people who were, and still are in some cases, isolated.
It was such a fantastic joy to run #WriteThroughThis and to meet so many wonderful young writers from all over, a multitude of unique voices. I wanted to celebrate those voices we met, the diversity of thought and style and show that there is so much to contemporary poetry from young people. That's where this digital anthology comes in. What you'll read here is a selection of poems created entirely remotely during the course of the campaign. Despite it all, we managed to come together. Those who'd never written before tried something new and hopefully see poetry as something they are entitled to, something they are good at. More experienced writers found new writing pals and a protected space and time for them to write and grow. We're incredibly proud of each and every one of these young writers, and the moments we all shared together.
Cecilia Knapp, Young People's Laureate for London
September 2021
Read the anthology

Spread the Word's Laureate programme has been running since 2013, initially as the Young Poet Laureate for London, and from 2017 as the Young People's Laureate for London. The Young People's Laureate for London was developed to:  
Raise the visibility of poetry in the capital, nationally and internationally; 

Engage and inspire London's young people with poetry through the issues that affect them; 

Support the development of London's talented young poets in a tangible way.  
Since 2017, the Young People's Laureate for London programme has: 
Delivered workshops to 9,300 Londoners 

Delivered performances to an audience of over 28,400 

Reached over 326,000 people with online and digital engagement campaigns.
After an unprecedented year and a half, we have decided we need to look at the Laureate's role, and take some time out to consult with young people to co-create a new Young People's Laureate for London programme to launch next year. 
Rishi Dastidar, Chair of Spread the Word Trustees, says:  
"Spread the Word's Young People's Laureate for London has been a fantastic addition to poetry in London, UK and internationally, and a fantastic launch pad for some wonderful writers. offer for young Londoners. I am certain that the work of all our Laureates will have a life-long positive impact on the young people they worked with and has helped to nurtured the next generation of diverse poets and poetry lovers in our great city."  
Ruth Harrison, Director, Spread the Word, says: 
"Spread the Word would like to thank all the Laureates for London who have all brought their own unique styles and energies to the role. We're looking forward to taking some time to reflect on and reshape the programme in partnership with young Londoners to offer a new co-created Laureate for London in 2022 that is reflective of the most pressing needs and hopes of young Londoners. If you would like to be involved in the consultation for the next Laureate programme, we'd love to hear from you." 
As we move into a period of change with the Laureate programme, we'd like to thank each of the wonderful Laureates, and to everyone else who has been part of the journey so far, including:  
Young People's Laureates for London: Caleb Femi (2016), Momtaza Mehri (2018), Theresa Lola (2019) and Cecilia Knapp (2020);

Young Poet Laureates for London: Warsan Shire (2013), Aisling Fahey (2014), Selina Nwulu (2015); 

All the young people who took part in workshops, performances, residencies and online campaigns;  
All the poets who took time to apply for the position; 

All judges who have helped us select our Laureates, in particular Joelle Taylor, Jacob Sam-La Rose and Nick Makoha; 

All our current and former project partners, in particular Free Word, Asia House, St. Paul's Cathedral, BUREAU, The Greater London Authority and London Libraries, and 

Current project supporters Granta Trust, as well as former supporters including The Space, Garfield Weston Foundation, Goldsmiths' Company Charity, the Rayne Foundation and the London Legacy Development Corporation.  
Get involved 
If you work with young people, or if you are a young person and you're interested in shaping the future of the Young People's Laureate for London programme, please contact:  
The consultation period will begin in late October 2021.  
Published 5 October 2021
class="post-47056 post type-post status-publish format-standard has-post-thumbnail hentry category-interview category-network-knowledge"Tommy Rowlands on the London Writers Awards
We're delighted to share a video from Tommy Rowlands, a London Writers Awards literary fiction Awardee 2021, about his experience of the being part of the London Writers Awards 2021.
This short video gives aspiring applicants tips and feedback as you prepare to submit your application, as well as Tommy's highlights of being on the programme.
Submissions to the London Writers Awards 2022 are open until 31 October. Find out more and how to apply here: Applications for London Writers Awards 2022

Published 4 October 2021