class="post-21602 post type-post status-publish format-standard has-post-thumbnail hentry category-news"London Short Story Prize 2019 Longlist

We're pleased to announce the twelve stories in contention for this year's London Short Story Prize. 
This year we received an incredible 574 entries. We're really pleased that 50 free entries were taken up by writers on a low-income, supporting our mission to make the Prize as accessible as possible to all writers in London.
Crafting the longlist was an incredibly difficult task. We worked our way through stories set across the globe, playing with form, and introducing us to whole new worlds. Some of these were explicit and imaginative, whereas others were more personal and restrained. Within them, we read stories about consent, navigating loneliness, cross-cultural interactions, mental health experiences, our increasing dependence on digital communications and defining what love is in these modern times. Collectively, they give us a glimpse into topics that matter to Londoners.
We looked for well-crafted stories that felt original and evoked feeling  – whether this was surprise, joy, laughter, empathy or curiosity. Our brilliant judging panel now have the unenviable task of choosing the winner. Our judges this year are writers Rowan Hisayo Buchanan, Eley Williams and agent, Charlotte Seymour from Andrew Nurnberg Associates.
Good luck to the longlist and thank you to everyone who entered. We'll announce the results on 3 December. The London Short Story Prize 2019 Anthology, featuring the top stories from this year's Prize, will be published in partnership with Kingston University Press in April 2020.
The London Short Story Prize Longlist (Titles only, in alphabetical order) 
Circus
Dark Rain Falling
flesh-meet
Good Girl
Home
I Precede Myself
Jacking Sea Fruits in the Dark
Keeping His Eye In
Love Ocean
The Sum of Things
This Shaping
Wardrobes
Published Thursday 14 November
class="post-21583 post type-post status-publish format-standard has-post-thumbnail hentry category-news-opportunities category-opportunities"London Writers in Education Gathering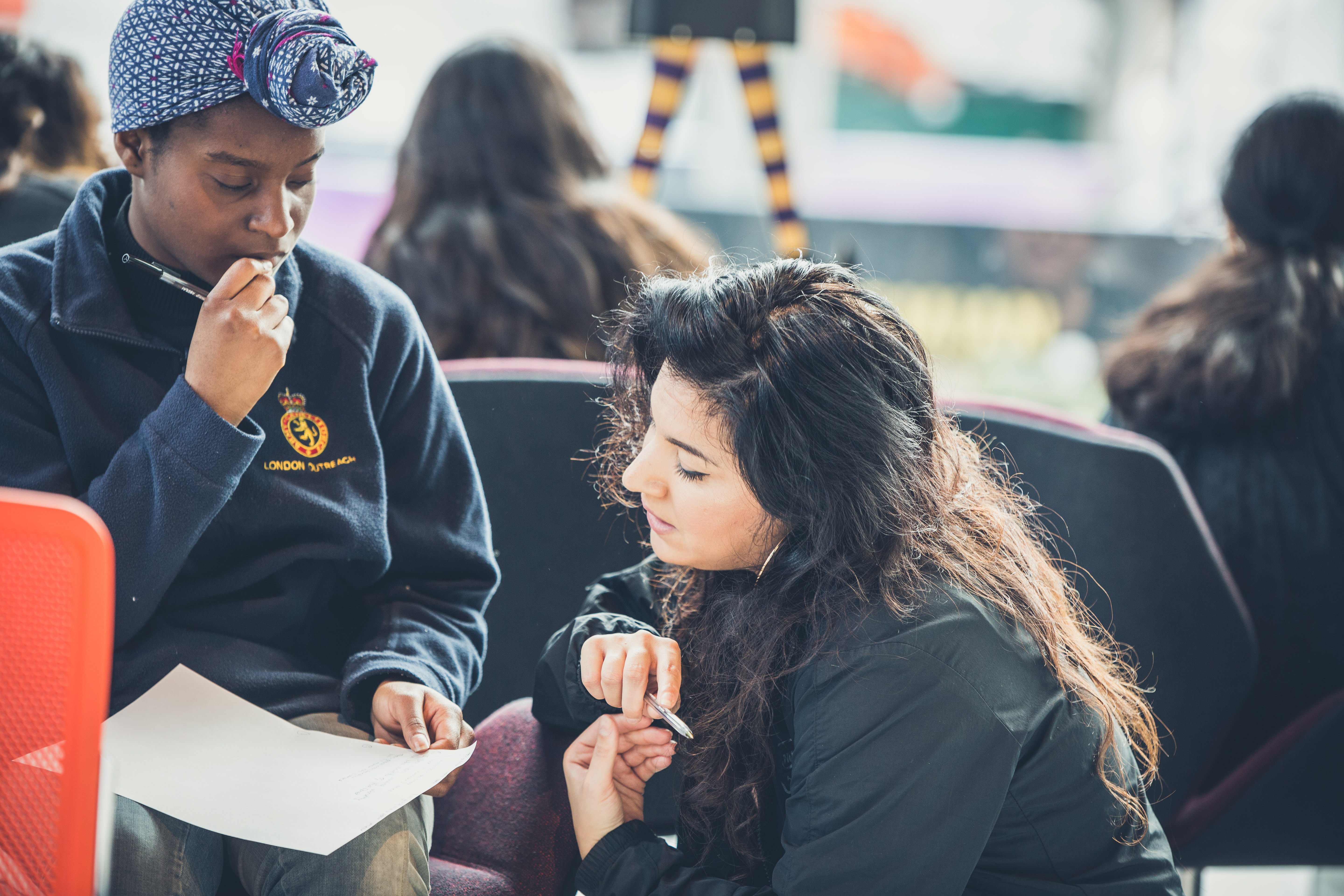 London Writers in Education Gathering
Spread the Word is teaming up with the National Association of Writers in Education (NAWE), Goldsmiths, University of London, Arvon and Ministry of Stories to run a free networking event for London writers in education on 4 December 2019.
This informal gathering is a great opportunity to meet up with fellow writers in London to swap stories about working in educational and community settings and support one another.
There will be a chance to hear more about the work of NAWE, Goldsmiths, University of London, Arvon, Ministry of Stories and Spread the Word; and participate in group discussions around your practice and career as a facilitator.
For further details and to register, visit: https://www.eventbrite.co.uk/e/london-writers-in-education-gathering-tickets-80498831171
Wednesday 4 December 2019, 6.30-9pm (refreshments from 6pm)
Margaret McMillan Building, Room MMB 221, Goldsmiths, University of London, Lewisham Way, London SE14 6NW
Published 13 November 2019
Photo credit (C) Kevin Lake for Spread the Word
class="post-21539 post type-post status-publish format-standard has-post-thumbnail hentry category-news-opportunities category-opportunities"Seeking submissions for special
Deptford Literature Festival edition of TOKEN Magazine

Deptford Literature Festival is partnering with TOKEN Magazine, to produce a special edition issue.
TOKEN Magazine, founded in 2017, is a literature and arts print magazine that features under-represented writers and artists.
This special edition issue TOKEN is looking for writing inspired by Deptford and Lewisham, with a preference for writers based in the area. The founder of TOKEN Magazine has lived in Lewisham since she moved to London eight years ago (excusing her brief stint in Hackney). We want to celebrate both the richness of the area, and the art and literature that comes from it. That said, you can loosely interpret the theme, if you wish.
We're looking for short stories, life writing, photography, artwork, illustrations, poems, and comic strips. For details on each art form please read the guidelines on our Submittable page. The deadline for submissions is 5pm Friday 13 December 2019. The issue will be published for Deptford Literature Festival on 14 March 2020.
For more information about this callout and to submit your work, please visit: spreadtheword.submittable.com/submit/151977/token-magazine
class="post-21535 post type-post status-publish format-standard has-post-thumbnail hentry category-news-opportunities category-opportunities"Deptford Literature Festival Open Call

We're currently seeking artists and arts organisations to apply to be part of the Deptford Literature Festival programme.
We have 5 open commissions of £500 available to writers, artists and arts organisations based in Deptford and Lewisham to deliver activity as part of the festival.
Commissions could include: writing workshops, readings, performances, talks, walks, participatory sessions, cross-arts activity, local heritage activity and more…
The only stipulations are that activity takes place on 14 March at the Festival, is literature based, and has a connection to Deptford and the surrounding area.
To apply, we ask applicants to send us a proposal of no more than 2 sides of A4.
You can apply and read more info about what we're looking for in proposals on Submittable here: spreadtheword.submittable.com/submit/152095/deptford-literature-festival-open-call
Deadline for applications is 5pm Friday 13 December 2019. Applicants will hear back by 20 December 2019.
class="post-21456 post type-post status-publish format-standard has-post-thumbnail hentry category-news category-news-2"Kerry Hudson, Nell Stevens and Sathnam Sanghera to judge our Life Writing Prize 2020

Spread the Word is delighted that Kerry Hudson, Nell Stevens and Sathnam Sanghera will judge our Life Writing Prize 2020, which opens for entries today, Monday 4 November at midday and will close for entries on Monday 3 February at 11am. 
Now in its fourth year, the Life Writing Prize, in association with Goldsmiths Writers' Centre, was established to find and develop the best life writing from emerging writers from across the UK. The Prize defines life writing as 'intended to be true' – work that reflects someone's own life journey or experiences through non-fiction.
The competition, which is free to enter, is open to writers who have yet to publish a full-length work or have a literary agent. It is generously funded by Joanna Munro.
This year's judges are the writers Kerry Hudson and Nell Stevens, and Sathnam Sanghera, an award-winning columnist and feature writer for The Times.
Others supporting the Prize this year include writer Max Porter; Colin Grant, historian, writer and producer, and Kerri ní Dochartaigh, whose work was highly commended in the inaugural Life Writing Prize in 2017. They will mentor the winning and commended writers.
Ruth Harrison, Director of Spread the Word said: "We are excited to be working with the judges and Goldsmiths' Writers Centre on this year's Life Writing Prize. In these changing times, it is more urgent than ever that we get to hear people's own stories from across our communities to start creating new understandings and connections. The Prize shows that life writing is a vital and dynamic literary form with nearly 1,000 submissions being received from across the UK in 2019. We are looking forward to not only supporting and celebrating up and coming writers but also to reading and hearing stories that often go unheard."
Blake Morrison, Professor of Creative and Life Writing at Goldsmiths, University of London and patron of the Life Writing Prize, added: "In the era of fake news, life writing has never been more important. Its premise is truth-telling. And it's a way for voices we're not used to hearing – voices from the margins and fringes – to make themselves heard. No literary genre is more democratic. And with democracy under threat, that lends it even more potency. Anyone with an experience to relate (who doesn't have an experience to relate?) should think of entering the Prize. Young or old: it doesn't matter. A slice of life, brilliantly recaptured; fresh ideas and unfamiliar narratives; stories that compel through the quality of their writing – those are what count."
Sathnam Sanghera said: "I think it was CS Lewis who said that "we read to know we're not alone". Life writing is a segment of literature where people write to know they're not alone, and it's great there is a prize to recognise its importance."
Nell Stevens said: "Life writing is slippery, intimate and various, constantly shedding its own skin, becoming new all over again. The Life Writing Prize is a thrilling opportunity for us to discover writers who reinvent, rejuvenate and reinforce the flexibilities and complexities of the genre. I am as excited to read so-called 'ordinary' stories that reveal the extraordinary in the everyday as I am to read accounts of unusual or extreme experiences."
Twelve writers will be longlisted and offered publication on the Spread the Word website, and offered publication in a new Life Writing Prize booklet designed to showcase the Prize's top writers to the literary world.
The winner of The Life Writing Prize will receive £1500, an Arvon course, a writing mentor, two years' membership of the Royal Society of Literature and an optional development meeting with an agent and editor. Two highly commended writers receive a writing mentor and £500.
All twelve longlisted writers will be invited to attend and read from their work at a special Prize celebration event at Foyles, Charing Cross Road, London in June 2020.
Since launching in 2016, the Life Writing Prize has led to a number of publishing successes. Notably, Thin Places, the debut by 2017 commended writer and 2020 mentor Kerri ní Dochartaigh, will be published by Canongate in Spring 2021.
---
For more information about the Life Writing Prize, including how to enter, and how to read writing by previous Prize-winners and Prize-listed writers, please visit spreadtheword.org.uk/projects/life-writing-prize/ 
Published 4 November 2019
class="post-21308 post type-post status-publish format-standard has-post-thumbnail hentry category-archive"Meet the Asia House Poetry Slam 2019 finalists
The Asia House Poetry Slam Competition has closed for entries and we have seven finalists in contention for title of the Asia House Poetry Slam 2019 Champion. On 29 October, the poets will be sharing their work with a live audience. It will be judged by Imtiaz Dharker and Theresa Lola, the third Young People's Laureate for London, who will also be performing on the night. You can find out more about each artist and how to book your tickets below…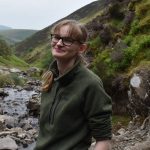 Kate Dickins is 23 and grew up in the multicultural community of Gravesend in Kent. She is currently living in Staffordshire, studying Chemistry at Keele University. She has always been fascinated by words and foreign languages, though she believes she lacks an aptitude for the latter. She is a Girlguiding leader, Christian, tea enthusiast, and suicide survivor. She's narrated her life with Taylor Swift lyrics and ad lib poetry since she was fourteen and has no intention of stopping.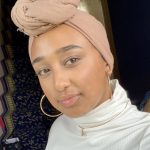 Amina Ali studies English Literature and Arabic. She has chosen to focus her dissertation on diaspora writers as she has found that writing helps her most through belonging and identity crises. She also loves to write about issues that diaspora individuals deal with, for this reason writing is her form of therapy and coping.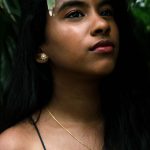 Mayura U is a London-based writer, spoken word performer and presenter. Her poetry mainly explores themes surrounding mental health and identity. Although she has been writing since her childhood, Mayura only began performing in her first year of university, where she gained her BA in English Literature with Creative Writing. Since then, she has performed at the V&A Museum for the V&A Lates, featured on BBC Asian Network, headlined Yoniverse's 'Golden Tongue' event and has performed throughout London and Norwich. Most recently, she wrote episodes for and presented her own spoken word series which aired as part of 'The Social' on BBC Radio Norfolk.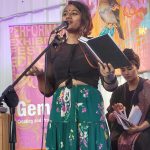 Prerana Kumar is an Indian spoken word artist who likes chasing dragons, chugging coffee and spends a lot of her time giving out free hugs.  She is the winner of the Say Owt Slam 2018 and  won the Verve Poet of the Slam prize for best individual performance at UniSlam 2019. She was also a BBC WordsFirst Finalist (2019). She has performed at spoken-word events across the UK. She has been published in The Writer's Cafe, The Verve Community Anthology, and Use Words First.Her poetry revolves around identity, love, loss and occasionally, a healthy dose of nyctophilia.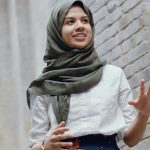 Zahra is an Indian poet based in Essex. She is a Barbican Young poet and Roundhouse Poetry Collective Alumna. She recently won the Bridport Prize for Poetry and was runner up at the Roundhouse Poetry Slam 2018. Her work has been featured across BBC World News, The New Indian Express and Poetry News. In her work, she explores the lives of the diaspora and what belonging means to her. She is currently working on her debut pamphlet, Datepalm Ghazals. Photo credit: Suzi Corker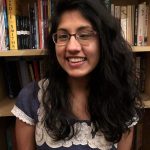 Michelle Nathan is a spoken word poet of Mauritian / Sri-Lankan descent, whose work often explores her relationship with her identity, family and culture as a second generation daughter of Asian immigrants. She believes that, even in the absence of shared language, history or experience, connections can be forged and bridges can be built, and she tries to reflect this in her work. She currently works in children's publishing, where she hopes to help introduce the next generation to her first and greatest love; stories, in all their many, magical forms.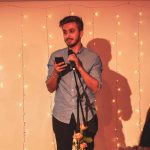 Aman Grover is a public speaker and spoken word artist based in Hounslow. His poetry often reflects on the rich mixing pot of culture, identity and faith that represents being a British Asian. He's driven by creating an impact in his local communities, whether that is through facilitating workshops for students across London or studying his Master's degree in Climate Change. His poetry paints a vibrant portrait of the contrast in the capital city which his family call home, with its towering metallic metropolis against modest clay homes, and all the wandering souls bustling in-between.
The Asia House Poetry Slam 2019 is open for booking here: https://www.eventbrite.co.uk/e/asia-house-poetry-slam-2019-tickets-64959710242
Published 21 October 2019