class="post-31708 post type-post status-publish format-standard has-post-thumbnail hentry category-pocket-guides"A Pocket Guide to Writing with a Newborn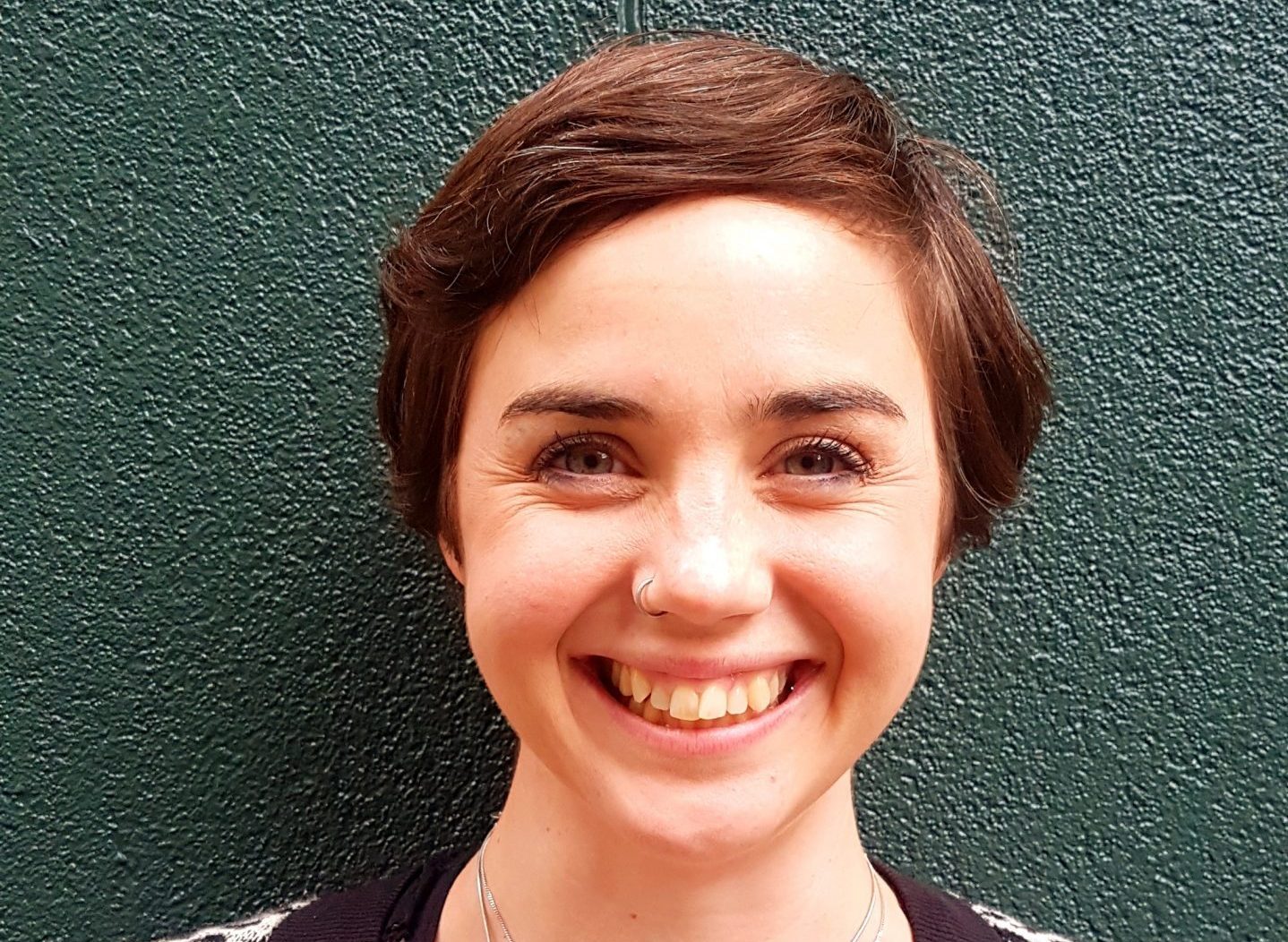 Nici West is the founder of Mummy Writes: inspiring creativity, connection and community for new mums. In this Pocket Guide, she shares her tips on how you can be creative during newfound parenthood…
Welcome to the world little one! Goodbye from the world, for now, exhausted new parent who can barely function. I see you, you can just about manage to eat, change a nappy without getting poo all over you (how does it always end up there?!) and keep your eyes open just enough to enjoy your little ones first gurgles. But when do we, as parents, get to feel 'normal' again? Whether you're a well-weathered writer or a creative writing virgin, writing with your baby is a useful tool to get you feeling like yourself again and remind your brain that it can be intellectually stimulated in some way.
What?
A little bit of creative writing can make you feel normal. Writing with your baby is about doing just that, allowing yourself time to write even if you feel like you're not producing anything good. Embrace the messy drafts and half-finished thoughts. You might find that in a year or so, those messy drafts have something that inspires you, and maybe someday those first drafts turn into third or fourth drafts, or even a published novel. The act of being creative and using our imagination can help process experiences (such as birth, ring a bell?) and re-build a sense of identity and confidence. Creativity is self-care, and new parenthood is one of the times when self-care is most needed.
But, how?
Trying to find the time to fit creative writing into your day can sound challenging, especially when you've got a new baby at home. Writing around your baby is about making a little bit of time for yourself, and I mean a little bit.
Here's how to fit some writing into your day:
Write on whatever you can find, whether you're scribbling on a nappy, typing on your phone or talking about aloud.

Write for two to five minutes. It makes a difference, trust me.

Write in bullet points or stream-of-conscious (no edits, no judgements). One of the biggest challenges as sleep-deprived zombies can be putting pen to paper, so stop thinking and just do it, no matter what you write.

Give yourself prompts, whether it's copying the first sentence from the closest book within arm's reach or picking an object to write about. (More writing exercise ideas below!)

Reading to create. Reading exercises your writing brain, even if you can't form a sentence today. Look at poetry, flash fiction or blogs for inspiration. Or listen to music, look at art (yeah, your kid's art on the walls will do), watch a spoken word artist, find a dancer on Instagram, all sorts of art can spark ideas.

Set tiny targets. Think of your writing time as weekly or monthly and set small targets like 'did something creative', 'got an idea' or 'scribbled for two minutes'.
Where and when?
Anywhere, anytime, literally. Even at 2 am, when you're up for the night feed or Calpol fiasco, type ideas on your phone (I send myself a Whatsapp message) or scroll Instagram for inspirational artists. You may not have the energy to be creative yourself, but you can watch others do it.
But can I really do this?
Yes, you can. Writing is for everyone! It doesn't matter if you haven't written anything creative since secondary school, or you're a published author who's lost your mojo since entering parenthood. Anytime is a good time to start. Don't think about the end goal, times are strange when your little one is young. Write for yourself, or your little one, or for your parents, whatever gets you going.
Not convinced yet? Give it a go!
Try these short writing exercises for zombie brains (2 minutes) 
Bullet point descriptions, free write sounds you can hear, write a characters stream of conscious, set writing restrictions e.g. five-word sentences only, re-write your favourite scene from a film, borrow sentences from books or lines from poems, write a birthday card from one character to another, or write about a lost object.
Or this longer writing exercise for slightly less tired brains (5 -7 minutes)
Step one: Close your eyes, listen to all of the sounds around you. What's far away, what's up close? Listen to the sounds inside your body, can you hear your own breath?
Step two: Open your eyes, make a bullet point list of 10 sounds. Ones you can hear and ones you can't. Use your imagination, is there a sound that makes you feel nostalgic, like the opening of the biscuit jar as a kid, or a sound you've love to hear but never will, like a rocket taking off into space.
Step three: Order your list to tell a story. Think about what's left off the page, what do two sounds imply to the reader when juxtaposed together? If you heard a bang and then a scream, what would you think had happened?
Step four: Give yourself some writing time. Whether it's two minutes or five, start writing your story from the start, using the descriptions of the sounds as a starting point and free write the sentences that come to mind.
You might also like…
(some of my favourite creative artists!)
What's next?
As a parent with little ones at home, it can be hard to keep up with groups or attended gatherings. Whilst on maternity leave, I'd found plenty of mums and babies groups to go to (Ettie Betty Baby Signs is excellent), many of which revolved around exercise, but I couldn't find anything that I felt challenge my brain. There was nothing that got me feeling creative or gave me the energy to write again.
I set up Mummy Writes baby-friendly writing workshops (funded by Natwest's Back Her Business campaign) as a way to offer new parents a way to try their hand at something new, feel intellectually stimulated and find a passion for writing. I wanted to set up a group where new parents could come as they are, bags under their eyes and barely in presentable clothes, and feel like they were in a safe space to try out new things and learn about fiction writing together. Mummy Writes is about learning to write, but also about the community and allowing parents to come together to inspire creativity in all the chaos that children bring with them.
If you feel inspired to start writing you can get involved with Mummy Writes online mini-workshops that take you through three 15-minute writing exercises to get you putting pen to paper and carve out that all-important writing time for yourself. Or, if you're feeling brave, you can sign-up to the online 6-week baby-friendly writing course. Check out www.mummywrites.com for more online workshops and some face-to-face workshops and courses too!
Good luck with your writing journey!
---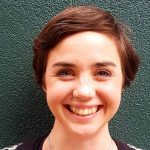 Nici West is a short story writer, editor and mum of one. She edits works of fiction, memoir and arts journalism and her short stories have been published in places such as Dark Ink Press, shortlisted for the Willesden Herald short story prize and Highly Commended for the Bridport Prize 2019. She has an MA in Creative Writing from the University of Manchester, studying under authors Geoff Ryman and Colm Toibin.
Nici is running a virtual Baby-Friendly 'Begin to Write' boot camp on 17 October for Lewisham-based parents. There are five bursary places available to writers who are on a low-income, writers of colour, disabled writers, writes who identify as LGBTIQA+ and working class writers. Book here: https://www.spreadtheword.org.uk/events/mummy-writes-a-baby-friendly-begin-to-write-boot-camp/
class="post-31316 post type-post status-publish format-standard has-post-thumbnail hentry category-special-feature"Podcast playlist:
London Short Story Prize 2019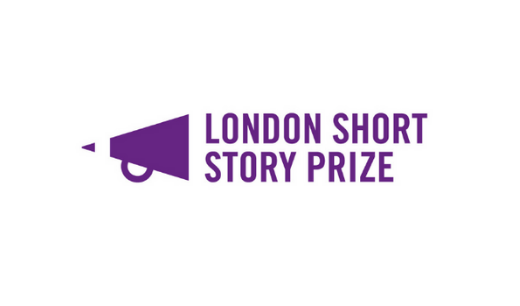 Spread the Word's annual London Short Story Prize seeks to discover, publish and profile the best stories and writers coming out of the capital.
In 2019 we collaborated with London College of Communication for three of their students to interview the winner of the 2018 London Short Story Prize, Judith Wilson, and the two Highly Commended writers, Caroline Rae and Isha Karki.
These interviews include readings form each writer and detailed questions about their stories and their writing process.
You can listen to the this brilliant playlist here: https://soundcloud.com/spreadthewordwriters/sets/london-short-story-prize-2019-interviews-with-london-college-of-communciation
Transcripts for each interview are available for reading below.
We hope you enjoy these brilliant interviews! With huge thanks to Course Leader: Rebecca Pearce; MA students: Luke Applin, Iona Gibson, Kirstie Peters, Chloe Thomson, Lorraine Sat; Sound Technican and Producer, Marco Tarantino; and the three incredibly talented writers: Judith Wilson, Caroline Rae and Isha Karki.
TRANSCRIPT: London Short Story Prize 2019- an interview with Winner, Judith Wilson
TRANSCRIPT:London Short Story Prize 2019- an interview with Highly Commended Writer, Caroline Rae
TRANSCRIPT: London Short Story Prize 2019- an interview with Highly Commended Writer, Isha Karki
Published 11 September 2020
class="post-31272 post type-post status-publish format-standard has-post-thumbnail hentry category-blogs"My experience of a Full Free Read by Thea Buen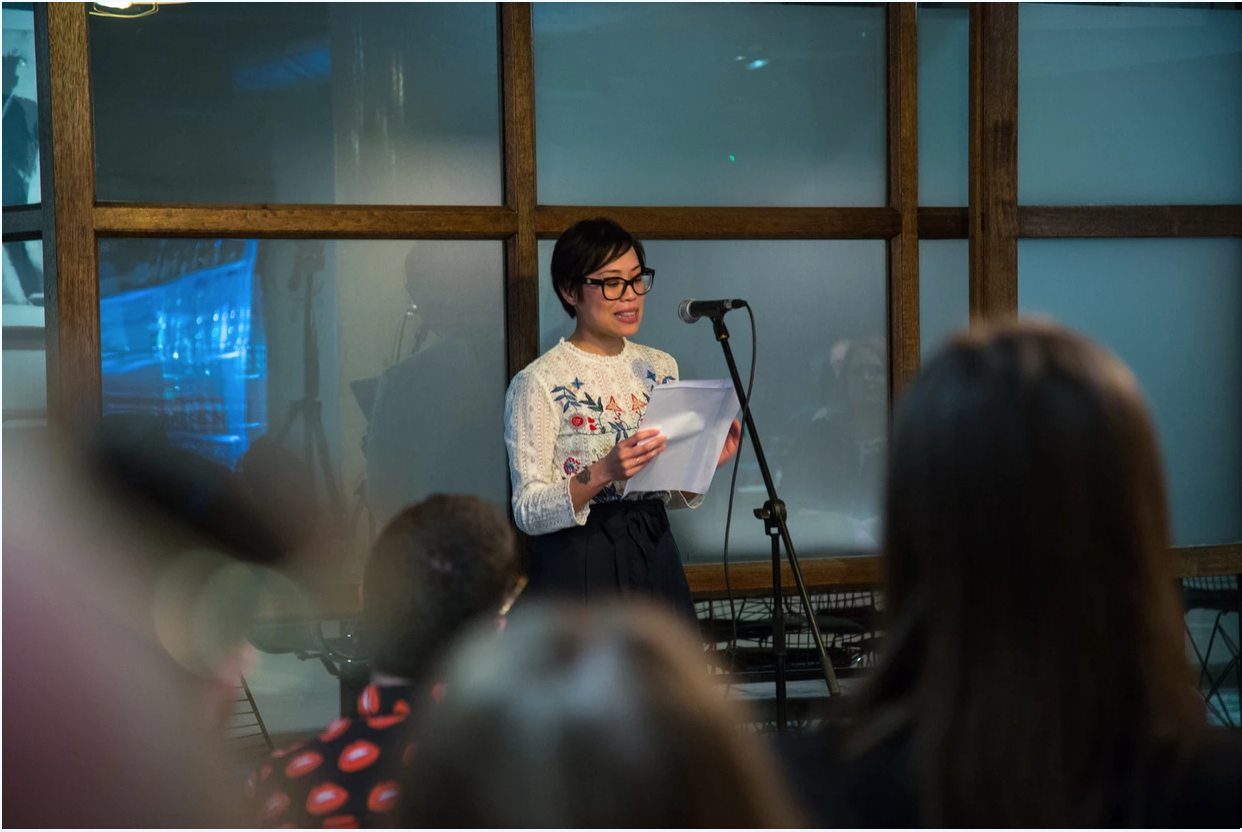 Spread the Word are delighted to be one of The Literary Consultancy's partners for their Free Reads scheme – an opportunity for talented, low-income writers to get free, professional feedback on their writing. Thea Buen shares her experience of getting a full read.
"I'm writing my first novel, 'Sleep the Clock Around' and have been for about a million years. I'm always looking for ways to improve, signing up to workshops, courses, and online classes to help me with my writing and build my confidence.
Last year when I finished the second draft of my novel, I felt stuck, and I didn't know what else could help me propel forward. I was unsure of the first five chapters as I wasn't getting much excitement from writers who kindly read it nor was I getting most of the opportunities and schemes I'd applied to. When I sought advice from a literary agent, she suggested to continue redrafting and re-editing. I felt that I needed something that would be useful before delving into draft three but didn't know where I could find it. That's when I came across The Free Reads Scheme.
Initially, I was unsure if I fit the criteria as I didn't have the relevant paperwork, so I emailed Spread the Word, and they immediately responded. My advice is if you're unsure if you meet the criteria, just reach out to them. They are helpful and supportive and will do what they can to clarify anything.
A few weeks later, I was pleased to find out I'd been granted a full read: this meant that a professional editor was going to read my entire manuscript and provide feedback. Whilst excited, I also felt quite daunted too – I had taken a significant step in my writing and wasn't sure what to expect. It also marked the first time that my entire manuscript would be read by someone I didn't know. That was a terrifying concept.
In the feedback report I received; my reader pointed out that I lost track of the plot development within the novel as I'd been working on it for so long. This was incredibly insightful. She suggested I go back to the beginning – not of the story but of my journey with this novel. Why did I want to write it in the first place and what ignited my passion for this narrative? As I'm now working on draft three, her recommended exercises helped me clarify my themes and dig even deeper with my characters. Most importantly, her report gave me the ability to look at my novel with a fresh pair of eyes. She admitted to being tough on me because she truly believed in my novel, but I didn't feel she was harsh and welcomed her feedback. I was – and still am grateful for her advice and encouragement.
Since then, as well as working on my third draft, I've been working on other prose such as flash fiction, poems, and short stories. I'm pleased to say that I've been published online a few times. I would not have had the courage to submit to these literary publications if I hadn't received a Free Read. This experience has given me more confidence to seek further help and advice from other writers and artists.
I am also particularly grateful that this scheme platforms writers from marginalised backgrounds. As a British-Filipino-American, it's promising to see organisations focus on underrepresented writers and know that there is a space for me and my writing."
Photo credit: Sam Tipton
Published 17 September 2020
class="post-31577 post type-post status-publish format-standard has-post-thumbnail hentry category-series"Writing a picture book:
iii. How to edit your work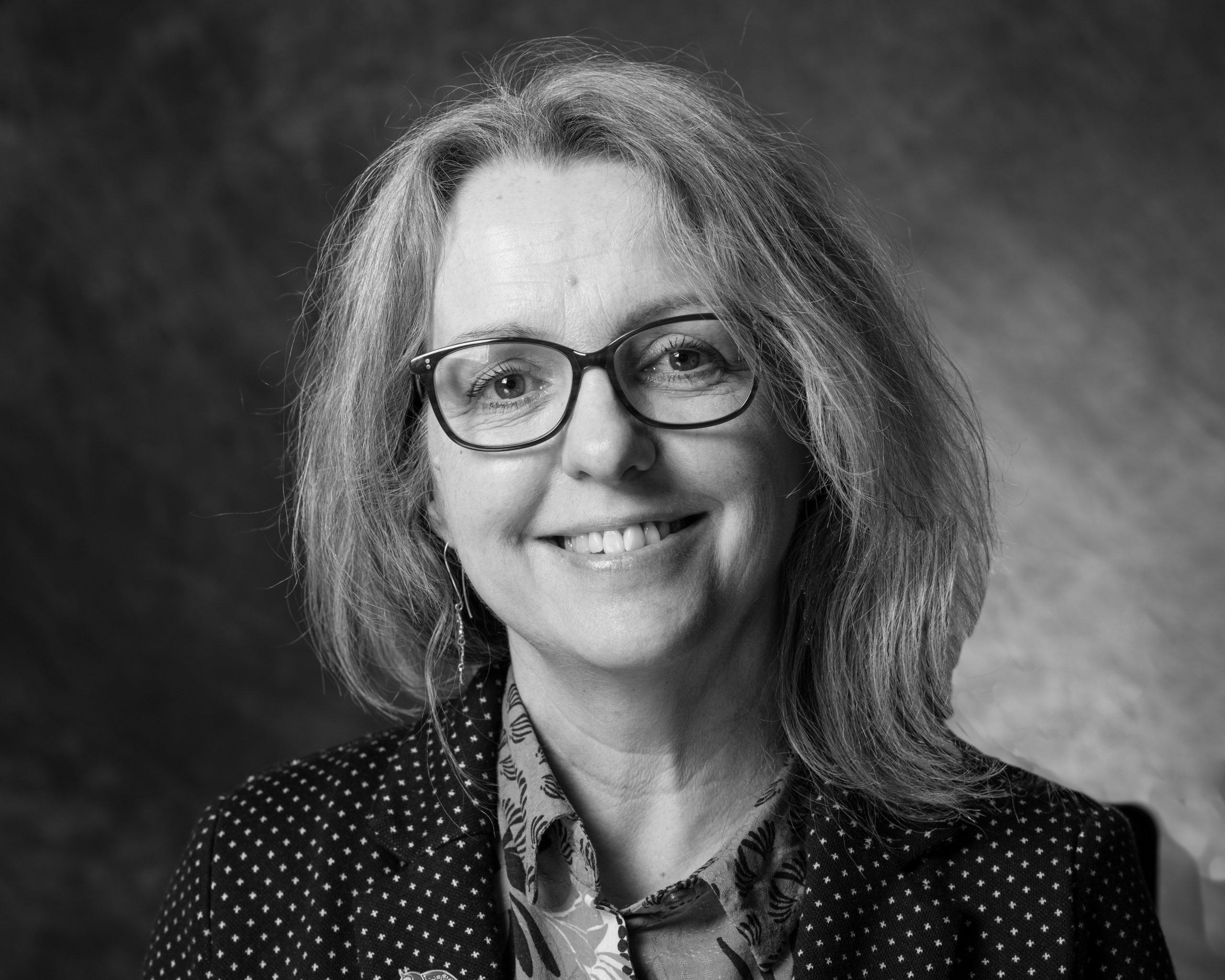 If you've read the previous blog posts from Justine Smith on writing Picture Books, you should hopefully have a first draft to hand. Onto the next step: editing. Read on for tips on what to look for when editing your own work in part three of our Picture Book blog series, formed in collaboration with Bell Lomax Moreton. 
I began this blog series by talking about 'voice' in picture book writing. What is meant by 'voice'? I think it's useful to think of this quite literally as the cadence, as well as the meaning of your words when read-aloud – their rhythm and texture, nuance, wit, and heart. In my second blog, I suggested writing all the way to the end of a first draft, no matter how terrible you think it is. The advantage of writing as fluently as you can without over-thinking, is that you may start to put down sentences in a rhythm that you can begin to identify as your own. As well as advising you to read your own work aloud, I've also stressed the importance of reading as many picture books as you can, to develop your own taste. As you review that first draft you will be using the acumen you've gained from reading widely, to help you decide what sounds like quintessentially 'you' when you read your work aloud.
Try this: putting your work up on the wall.
It can be incredibly difficult to read one's own work with a discerning eye when one is so close to it. One suggestion is to put the work aside for a while – a couple of weeks, at least – before returning to it. When you do, it can be interesting to look at your story in a different dimension – by putting it up on the wall. Write or print out your text in sections and pin these up on the wall in a horizontal line. Consider cutting or simplifying some scenes that could be better delivered using illustration – some descriptions for example (you may choose to leave some in, too). Looking at the book more visually (like a landscape) should help you consider the potential part illustrations may play in your story. Seeing it this way may also give you an idea of how you might move text around to make use of a page turn. Standing back to look at the overall shape of your narrative can help with identifying not only elements to edit out, but also what may need to be added in. Some writers may also find it helpful to paste their text into a rough dummy book, for similar reasons.
Next: show, don't tell.
Why do the best picture books appeal to both children and adults? Perhaps because on some level, neither the writer nor the illustrator (sometimes the same person) have ever forgotten how they felt as children. It can never be said often enough, that picture books are designed for shared reading – they are for pre-reading children (and newly fluent readers who still enjoy being read to) – so they must appeal to children – and they will be re-read many times, so they must also win over adult readers. If some aspect of the story is left unsaid or implied, for both the child and the adult reader to discover for themselves – its impact will be all the more powerful. And if you don't spell everything out for that first reading, then once children have become familiar with the story, they get to anticipate and predict what's coming on further readings. Children love this! By leaving some things unsaid, you are inviting interaction and play. As an example, remember that illustration can be used to contract what the text says (picture book readers of all ages love this!).  And you can also use dialogue to imply (rather than state) how your character is feeling.
Finally: follow your characters – and be brave.
At the risk of generalising, once your first draft is done it's easy to make the mistake of getting very attached to an opening, or a certain passage, or an ending which could actually evolve in a more surprising, interesting or challenging direction, if you are feeling flexible. In previous blogs I wrote about developing authentic and distinctive characters. Following your characters' reactions and interactions – looking for emotional connection rather than concentrating on plot – may take your story in a direction that requires a reworking of the ending you had set your heart on. Give it a try if that happens – you may end up with something unique!
---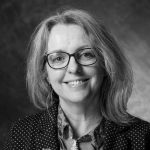 Justine joins Bell Lomax Moreton from Pan Macmillan, where she has been commissioning and acquiring picture books. She is an experienced and versatile editor who has worked at Penguin, Dorling Kindersley, Templar and Big Picture Press in senior publishing roles.
Justine has worked in animation as a script editor – and also holds a Postgraduate Diploma in children's illustration. She has developed, edited or published bestselling and award-winning children's tv shows, baby and preschool books, picture books, non-fiction, 5 – 8 and middle-grade fiction.
At Bell Lomax Moreton Justine works with authors and illustrators to help shape their work for submission to publishers.
Published 16 September 2020
class="post-31372 post type-post status-publish format-standard has-post-thumbnail hentry category-special-feature"Isha Karki and Davina Tijani share their experiences of being on the London Writers Awards scheme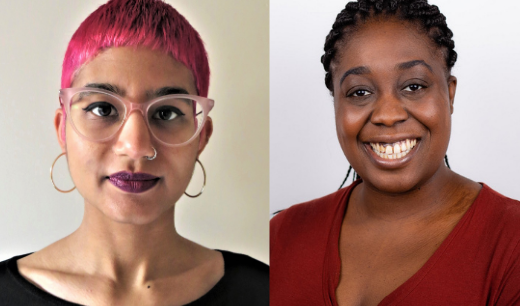 We're delighted to share two short videos from Isha Karki and Davina Tijani about their experience of the London Writers Awards scheme. 
Originally created for the Bare Lit Festival 2020, these short videos give aspiring applicants the tips and feedback you are looking for as you prepare to submit your application, as well as Isha's and Davina's highlights from being on the scheme.
Submissions to the London Writers Awards 2021 are open until 30 September. Find out more and how to apply here: https://www.spreadtheword.org.uk/applications-are-open-for-the-london-writers-awards-2021
Published 15 September 2020
class="post-30949 post type-post status-publish format-standard has-post-thumbnail hentry category-special-feature"London Writers Awards 2021 Judges' Top Tips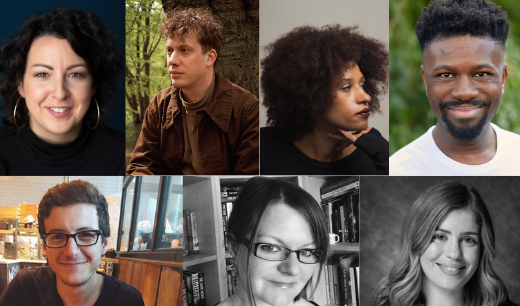 The London Writers Awards is Spread the Word's annual development programme for talented London writers. We're thrilled to have a brilliant line up of judges championing this year's prize. Read on for some great top tips on submitting your application…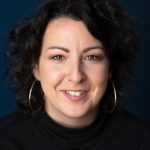 "Be you! What do you bring to the table? Is it your attitude or experience or sense of humour? Then bring this to your work! Even if you are writing in the character's voice, think about your own unique way of telling the story. We are all unique – I mean I'm a lactose  intolerant tea drinking comedian who loves knitting! I want to see you in your story."
Samantha Baines is the YA/Children's Fiction Author Judge for the London Writers Awards 2021.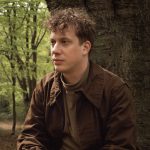 "When I'm reading non-fiction I want to get a real sense of the writer's obsession with their subject, for the prose to fly just as beautifully as if they it were in a novel – this is no lesser literary form. Trying to make sense of the times we're in and the people we are, I think, demands strong authorial voices, and this is what I'm looking to hear as I read."
Luke Turner is the Narrative Non-Fiction Author Judge for the London Writers Awards 2021.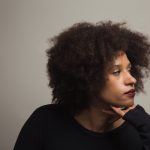 "A lot of writers like to get a second pair of eyes on their work before they make a submission, which can be a great idea. If you decide to seek feedback, try asking some specific questions beforehand. Prompt your reader with questions like, 'Does the dialogue feel natural?' or 'Is it clear that the butcher is hiding something?' This will give you more targeted feedback particularly if you're taking risks (please do!), and might give you a clearer sense of what's working, the areas that might need more attention and where your writing can be even more audacious."
Season Butler is the Literary Fiction Award Judge for the London Writers Awards 2021.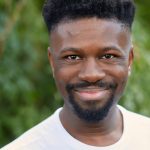 "I am hoping to find myself reading about richly realised worlds in which careful description adds texture to the piece but also drives the plot along. I am also on the lookout for striking, unusual, risky narrative voices that remain consistent throughout the work. Above all else, I'm keen to discover unforgettable characters whose perspectives and thought processes surprise and challenge me."
Michael Donkor is the Literary Fiction Author Judge for the London Writers Awards 2021.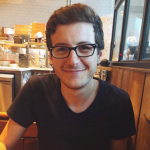 "Challenge, but never forget the influence of books you've loved. Ask yourself why the readers of your favourite authors should want to read your work too. Borrow themes, styles, characters and plots from your heroes, and bring them into new contexts on your pages – mash them together into something new. Be confident and brazen in this – then write and rewrite until your work is unquestionably yours."
Ludo Cinelli is the Literary Fiction Industry Judge for the London Writers Awards 2021.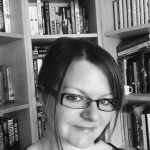 "My top tip is to be true to yourself and the story. Don't try and create something that you're not comfortable with because it will show through in your writing. Readers are looking for authenticity; they want a story that they can believe in. They want characters that resonate with them and a narrative that carries them along to the end. We're all looking for that WOW factor! That feeling you get when you finish a book and you just need to get everyone you know to read it because it's spoken to you. I love to see writers pushing the boundaries of the genre and playing with readers' expectations."
Katherine Armstong is the Commercial Fiction Industry Judge for the London Writers Awards 2021.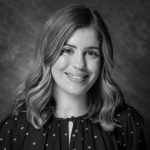 "I love to see authors using comparisons in their query packages– these are *SO HELPFUL* and tell me more about your manuscript, author voice and the space you would see your books occupying. Don't feel limited to just using book comparisons, think outside of the box and look to film, TV, music, pop culture – anything that has inspired your writing and gives an immediate flavour of what your story is about."
Lauren Gardner is the Children's/YA Fiction Industry Judge for the London Writers Awards 2021.
Submissions to the London Writers Awards 2021 are open until 30 September. Find out more and how to apply here: https://www.spreadtheword.org.uk/applications-are-open-for-the-london-writers-awards-2021
Published 8 September 2020