class="post-17865 post type-post status-publish format-standard has-post-thumbnail hentry category-interview category-network-knowledge tag-contemporary-poetry tag-online-poetry-course tag-poet tag-poet-interview tag-poetry tag-poetry-themes tag-victoria-bulley"Interview with poet Victoria Adukwei Bulley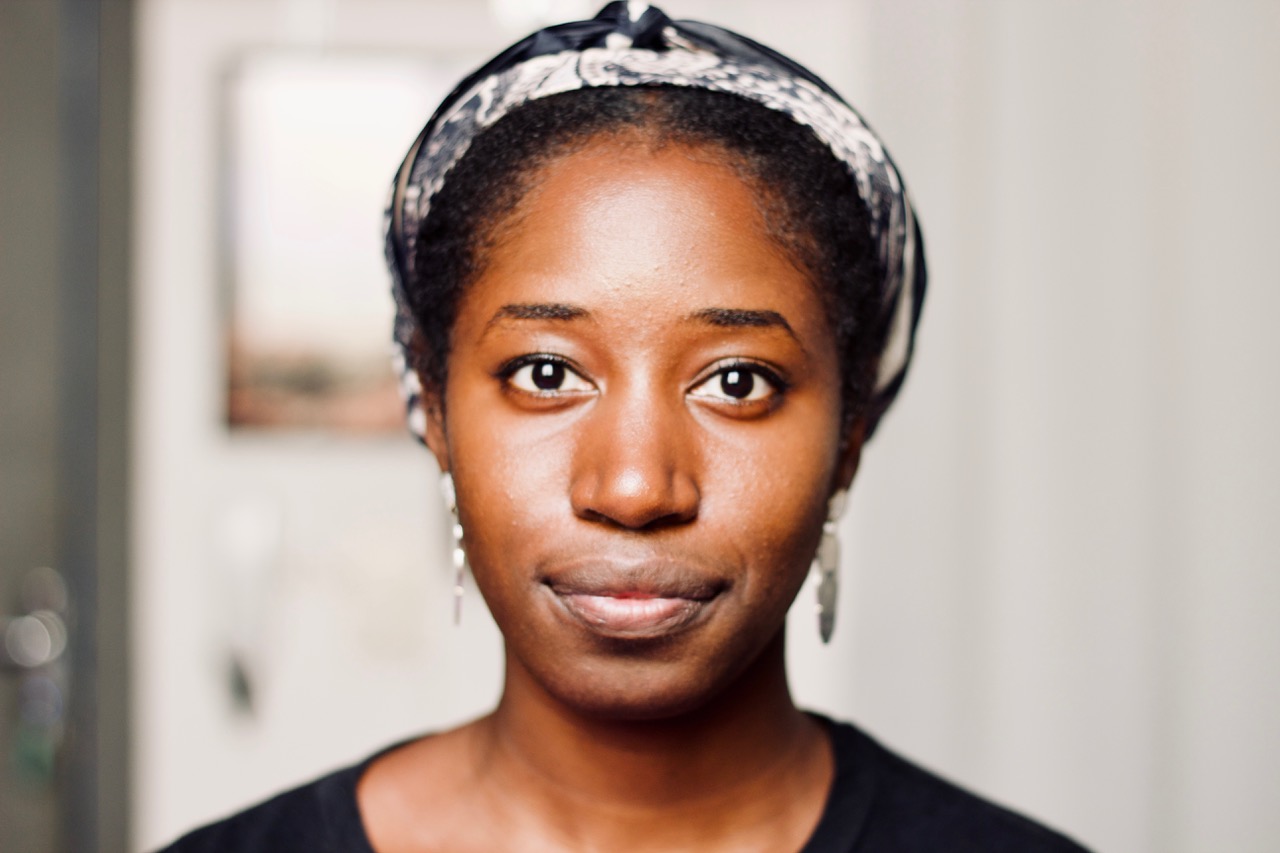 Spread the Word interviews poet Victoria Adukwei Bulley, who is running our online course Singing the Body: Poetry of the Physical Self, from 25 April – 5 June 2019. We spoke to her to find out more… 
Your upcoming course for Spread the Word will explore writing about the body in poetry. Could you tell us a little about how you approach writing about the body, for example in your poems 'About Ana', and 'The Unbelievable', and what you're planning for the course?
As someone who tends to be very comfortable daydreaming, writing about or through my body is a way of reminding myself to be present; a way of grounding myself in the physical experience of life and validating the joys – and pains – of being human. In 'About Ana' I am thinking about what it means to be a woman, the expansiveness and risks of this. In 'The Unbelievable' I am thinking about the ways that our bodies are sites of history and culture, what it means to feel at home in ones body in a certain place or nation, and what it means to place one's body next to another body with a vastly different roster of significances.
How can poetry offer different perspectives in which to celebrate / interrogate / explore bodies, away from the dominant narrative of the media?
Poetry has a knack for bringing the out-of-focus into the centre. So often, the cadence and weft of a good poem has to do with the way the poet's eye attends to nuances, or grey areas, and expresses a willingness to spend time with these – even play with them. The media propels itself by producing narratives with such speed that ultimately the stories – and the people these concern – end up distorted. Poetry isn't immune to this, but I do think that impactful poems express an intention to sit with ideas. It's in this practice of taking time to look – and feel – that the appropriate space is made to do justice to the intricacies of experiences or self-hoods that are often minoritised.
We often refer to a writers' work as a 'body' of work, and I wonder what those bodies would look like or feel like if they were physical beings. How would you describe your current body of work? 
At the moment I think my body of work is still finding its feet. Which is to say that I'm learning to dance with my writing in continually new ways, and feel that anything could happen. To continue the metaphor, I feel that my body of work is still warming up, stretching certain muscles and learning what feels good, and what doesn't. This is a brilliant question and I'm going to take it with me as I continue to write.
During the course, participants will read poetry by Amy Key, Evie Shockley and Grace Nichols, among others. What do these poets do with the body in their poetry that inspires / interests you? 
There are so many poets whose work I want to include and these are only three, but I love the directness with which Grace Nichols writes, particularly in her collection The Fat Black Woman's Poems. I like how she engages with both history and myth when it comes to the female or feminine body. Amy Key's 'Isn't Forever' strikes me for its tender interiority and the sharpness of its images; how these images collectively articulate what loneliness feels like in the body, or how it feels as a bystander perceiving the ways that other people inhabit their bodies. Evie Shockley's work feels relevant to me because of how, in her poems, one minute the body is just a body and next minute it's the land, or the sea, or something more atomic or something much more vast.
In addition to your work writing and teaching poetry, you are also a filmmaker. How do the two forms work together?
Working with film is a love as much as a resignation. It's an attempt to say what can't be said with words, and in its most simple sense this often relates to colours. If you hear the phrase cobalt blue or fire engine red you may have an idea of what colours these are and perhaps you can even conjure a good image in your head, but this alone does not match up to what you might feel when you actually see something in those colours in real life. I'm still very new to experimenting with poetry and film, but I'm interested in the ways that a mood can be orchestrated by the combination or clashing of words with visual images, particularly when the word-image is not enough.
 If you find yourself with writer's block, what techniques help you start creating again?
I don't know if I've been writing for long enough to say this with my chest but I'm not sure whether writer's block is A Real Thing™ in and of itself (if so, I think it's more rare than we'd believe), or one of two things which are not complicated and not catastrophic, just incredibly uncomfortable. The first might be that you've exhausted the writing process and you just need to refill. You do this by taking a break and reading other writers' work, or reading a completely different genre, or maybe even taking the pressure off reading altogether for a moment if you find you can't read for pleasure. The second would be plain old fear – of saying something that you are not ready to say yet. You try swerve away from that thing and write something else but that doesn't work either, because your psyche knows better. For this I would say: write what needs to be said, however inelegantly, and put it away. If it pains you so much, burn it. And keep doing that until it's not so scary anymore and you're willing to let it live.
Finally, what are you currently working on?  
At the moment I'm writing a lot that isn't poetry and toying with some essays, in addition to editing some film work I made on a residency in Brazil last year, whilst toying with the concept of doing a PhD.
---
A former Barbican Young Poet, Victoria's work has appeared in The Poetry Review, Ambit, and tonguejournal.org, in addition to featuring on BBC Radio 4 Woman's Hour. She won a Society of Authors Eric Gregory Award in 2018, and has held residencies internationally in the US, Brazil, and the V&A Museum in London. Victoria is the director of MOTHER TONGUES, an intergenerational poetry, film and translation project supported by Arts Council England and Autograph. She is a Complete Works Poetry and Instituto Sacatar fellow, and her debut pamphlet is Girl B.
class="post-17833 post type-post status-publish format-standard has-post-thumbnail hentry category-network-knowledge category-top-tips tag-bageye-at-the-wheel tag-colin-grant tag-idea-store-whitechapel tag-judge tag-life-writing tag-life-writing-prize tag-masterclass tag-memoir tag-new-season tag-top-tips"Colin Grant's top tips on life writing
Colin Grant, one of this this year's Life Writing Prize judges, is running a one-day masterclass for Spread the Word on Saturday 27 April for budding life writers. Ahead of this, Colin sent us his top tips…
"After many years attempting to charm agents and publishers to consider me as worthy of their attention, I finally published my first book a decade ago. There were moments when I stopped trying, like a suitor, who realises that the game is up. But then when I did pause, I began to grieve for my lack of writing. I suppose I came to realise that the actual process of writing was as much of a thrill as the completion of a piece of work.
Keep an archive of your work
Every day, I seem to come across a line, a phrase, a paragraph, that I wrote months or years ago. I am sometimes bemused by the naivety of the writing or its lack of artistry, but more often I am amused and enthralled by it. Now I might recognise more clearly its strength and failings. Often it seems that the idea or the writing had not found the correct format or platform but it reveals itself to me now. A good example is The Recall of Herman Harcourt, a play which I began twenty years ago (it even had a rehearsed reading above a pub in Notting Hill). But the play did not have much of an afterlife following that initial reading, and it was only on rereading it in 2015 that I could see it was not really a play at all but more of an argument, closer to a long form essay than a play. I began to rework it with that in mind and the essay-story, The Recall of Herman Harcourt was published by Granta in 2017. So, don't throw away any writing; or if you have to then throw it in the direction of a friend or family member who might be inclined to keep it.
Make a decision and stick with it
This is a phrase my ex-RAF brother, Stephen, rolls out regularly. I think it applies as well to writing as to military folk. We are all prone to hesitation, deliberation, to agonies over whether we are embarking on the right story – like choosing a lover (or hoping to be chosen). Actually, now I think of it, it might well be that the story choses you.  But when it comes to life writing, there are so many stories to choose, so settle on one that you believe has the chance of sustaining your interest. In the act of writing you may well find that the chosen story will provide a route into the theme or notion that you wanted to explore anyway.
This kind of reminds me of a short story by J.D Salinger in Raise High the Roof Beam, Carpenters & Seymour: An Introduction. The character Seymour seems to be particularly good at playing marbles through a Zen-like act of not concentrating too hard on the outcome:
After Seymour himself shot a marble, he would be all smiles when he heard          a responsive click of glass striking glass, but it never appeared to be clear to            him whose winning click it was…someone almost invariably had to pick up      the marble he'd won and hand it to him.
Focus on the Centre of Your Story
As is often said, the experience itself is not enough. You need to focus on the larger truth of your story. People often conflate facts with truth. This can be a mistake in life-writing. Of course you should strive for accuracy but don't beat yourself up if you can't remember the details of an event or moment from your life. The best life writers aim to harness facts and moods in the service of evoking the truth. But as you sit at your desk, think of the truth that you are trying to capture; keep that, as it were, at your elbow all of the time.
Write Something that Sparks Joy
Endeavour to write in a way that sparks joy. By joy, I don't mean ecstasy, rather a way of writing or  a story that gives you some kind of electric charge, and that you will find satisfies you emotionally or intellectually or both. Think about it: If you don't enjoy what you have written; it's unlikely that a reader will enjoy reading it.'
Want more? Book your space at Colin's masterclass here. Members of the London Writers Network get discounted rates.
---
Colin Grant is an author, historian, and Associate Fellow in the Centre for Caribbean Studies. His books include: Negro with a Hat: The Rise and Fall of Marcus Garvey; and a group biography of the Wailers, I&I, The Natural Mystics. His memoir of growing up in a Caribbean family in 1970s Luton, Bageye at the Wheel, was shortlisted for the Pen/Ackerly Prize, 2013. Grant's history of epilepsy, A Smell of Burning, was a Sunday Times Book of the Year 2016 
As a producer for the BBC, Grant wrote and directed a number of radio drama documentaries including African Man of Letters: The Life of Ignatius Sancho; A Fountain of Tears: The Murder of Federico Garcia Lorca; and Wheel and Come Again: a History of Jamaica's Reggae.  
He is a regular tutor of creative writing for Arvon, Sierra Nevada College and City University, London.  
Grant also writes for a number of newspapers and journals including the Guardian, GQ, Telegraph, TLS, Prospect, New York Review of Books and Granta.  Grant's next book, Homecoming: Voices of Caribbean Migration to Britain will be published by Jonathan Cape in 2019.
class="post-17836 post type-post status-publish format-standard has-post-thumbnail hentry category-news tag-competition tag-event tag-free-event tag-inua-ellams tag-judge tag-life-writing-prize tag-london tag-longlist tag-reading tag-ros-barber tag-winner"Life Writing Prize 2019 Award Event with Readings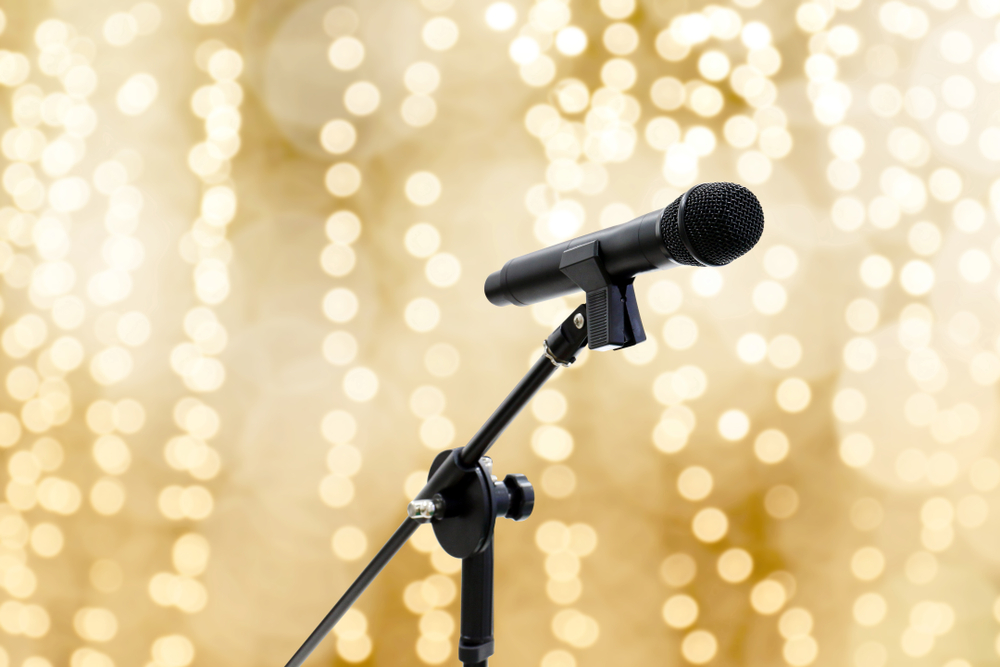 We're very excited to be announcing the winner of this year's Life Writing Prize at the Awards Event on Wednesday 15 May at the St. James Hatcham Building, Goldsmiths University in New Cross.
From over 900 entries, a longlist of twelve very talented writers will be selected. This year's standard of entries has been incredibly high and we're looking forward to hearing them share their stories with you on the night.
Inua Ellams and Ros Barber, two of this year's Judges, will be attending the ceremony.
After the readings and awards there will be a chance to network over drinks and nibbles.
Doors open at 6:30pm. The event will be BSL-interpreted and the venue is wheelchair-friendly.
You can book your free ticket here. If you have any queries, do get in touch. We look forward to seeing you there!
class="post-17705 post type-post status-publish format-standard has-post-thumbnail hentry category-interview category-network-knowledge tag-bame tag-books tag-bookshop tag-childrens-books tag-clpe-report tag-diversity tag-independent-books tag-london tag-londons-bookshop tag-muswell-hill tag-reading tag-writing tag-ya"London's Bookshops
Children's Bookshop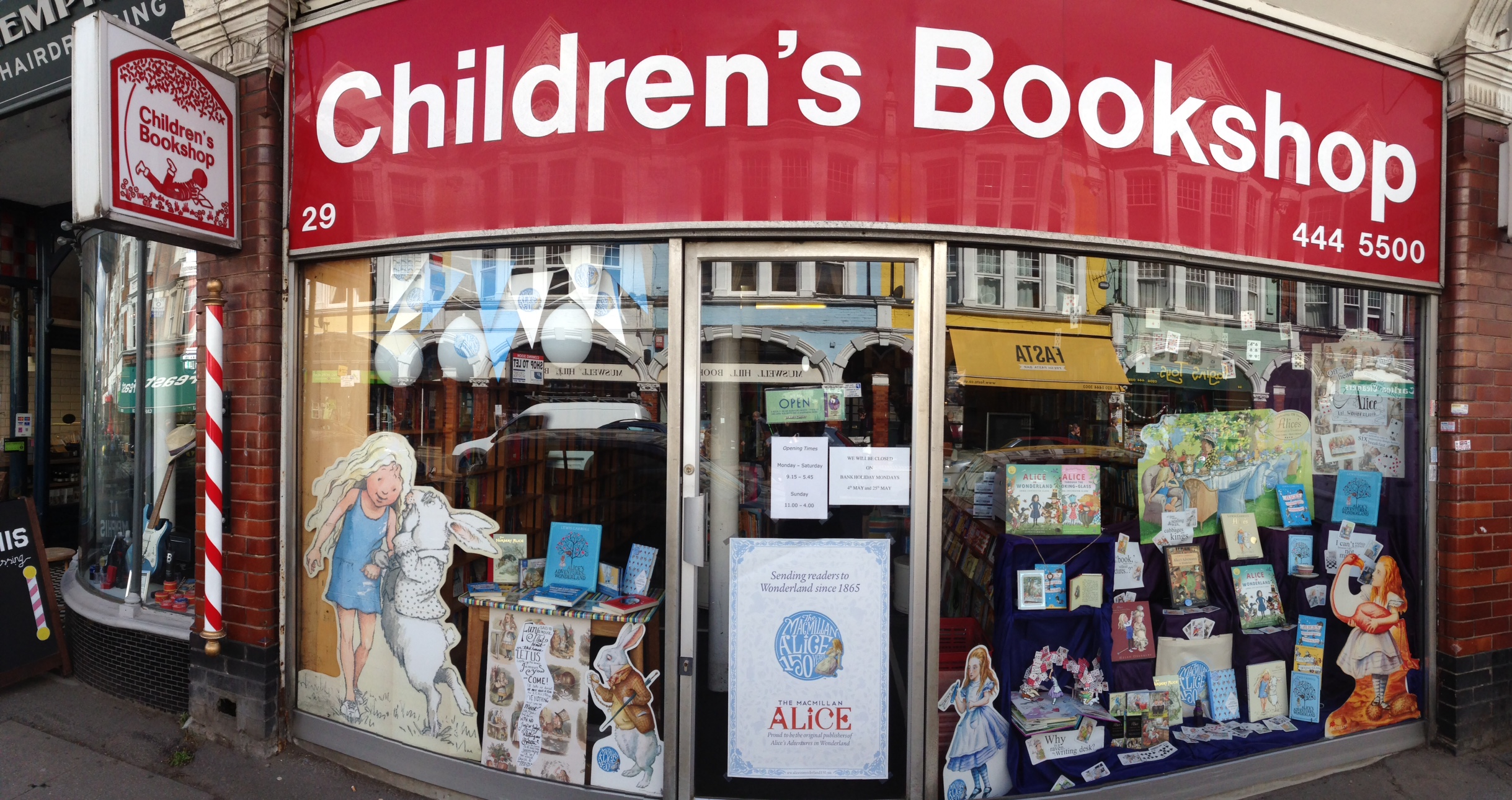 We're kickstarting our London's Bookshops feature this year with a visit to Muswell Hill in North London. The Children's Bookshop is an independent family-owned children's bookshop which first opened in 1974. Stocking both fiction and non-fiction, this shop has a broad and exciting range of literature for children of all ages. We spoke to Sanchita to find out more…
Hi Sanchita! To start us off, can you tell us a bit about you and what you do at the bookshop?
I'm still doing my first job! I started as a bookseller at the Children's Bookshop when I finished uni, and I fell in love with it so much that a few years ago I wound up buying it.
My typical week involves a variety of things – advising customers, reading stories to children, meeting publishers to look at their forthcoming publications, handling school orders, coordinating events, taking authors out for school visits — and invariably unpacking books (so many books!).
I have a brilliant and creative and talented team who help me with all this and more. This is invaluable and gives me a few spare moments to catch up on my reading – I'm currently judging for the Branford Boase prize, so I'm making my way through a superb longlist.
The book is centred exclusively on children's literature, and has been described as 'packed floor to ceiling with books for all ages' in Time Out. What are pros and cons of stocking a specific genre of books?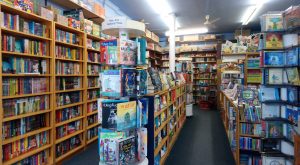 We can have upwards of 10,000 books in stock, and the joy of being a specialist bookshop is that we've carefully selected and read each one. People keep coming back to us because not only do we easily have the biggest range of children's books, but we also have incredibly passionate staff who have an encyclopaedic knowledge of our bookshelves. We've pooled that knowledge between us over the years – there are people who come in fondly remembering buying books from us for their children, and now buying for their grandchildren.
And we're not alone – children's bookshops are springing up all over the country, and the fact that they're flourishing means people are responding in kind. We play an active part in the community – with both public libraries and school libraries suffering from cuts, children's bookshops can really help develop and nurture a reading culture.
Having been around for over 40 years, how do you think the climate of children's publishing has changed in this time?
I couldn't answer to 40 years ago – for that I look to my more experienced colleagues! But my general sense is the breadth and volume of publishing has grown so much. There is such choice these days that it can be almost overwhelming – if you look for a topic on the internet, the chances are you'll wind up with a list of 100 books, with no way of discerning between mainstream publishers, newer imprints, or self-published.
It's also fascinating to think that the YA genre barely existed 40 years ago – that at some point after 11 year olds read the Swiss Family Robinson, the 12 year olds would move onto Hardy and Dickens. YA is a wonderful safety net where no topic is off limits, but the parameters which are set – hope, change, growth –make for a very precious thing for our adolescent readers.
Looking specifically at diversity, we've been championing Knights Of's mission to launch inclusive pop-up bookshops in the UK and Ireland in response to the 2017 CLPE report that only 1% of UK's children's books featured a BAME protagonist. What are your thoughts on this?
The CLPE report was brilliant in that it put numbers to a truth widely known in the bookselling and publishing community. I wrote a response for the Guardian, where I talked about my personal journey as a British Asian navigating the whiteness of the UK children's market – the fact that only 0.5% of the books published featured an Asian character was particularly galling.
We've been doing a lot of work with Booksellers Association about helping bookshops be as inclusive as possible. This can be in a variety of different ways – window displays, newsletter or monthly picks, the authors and books we choose to highlight and promote and take out for events. Is there diversity in staff? Do we feed back to publishers about covers, or lists? As booksellers, how are we helping celebrate the books with BAME protagonists that are published?
It's on my mind because it's a personal issue, but there is also a hunger from our customers. We're in the borough of Haringey, which is incredibly mixed – people want to see this in their books. We've developed reading lists that have prominent characters of colour, and we supply these books to schools. We promote the publishers and authors who share these values. And as long as we don't let the conversation die, I'm confident things will get better. I'm also looking forward to several publications this year – keep your eyes peeled in April for The Tunnels Below by Nadine Wild Palmer, and Planet Omar by Zanib Mian.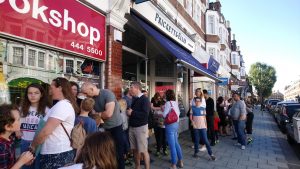 One of the most exciting things about the Children's Bookshop is its regular author events – what were the highlights of 2018's events and looking to the year ahead, what have you got planned?
We're getting all ready for World Book Day – we've got a packed week with lots of authors in schools, and then we're very excited to have Laura Ellen Anderson celebrating her new Amelia Fang in the bookshop on Saturday 9 March.
You also do a lot of work with local schools I believe, can you tell me a bit about this?
We're lucky in that Muswell Hill has a lot of schools, and we work with them but also schools much further afield – even schools abroad! This can be in a variety of ways, from restocking their libraries, to finding books they can study alongside their topics, to categorising books through reading levels, to coordinating author events. Sometimes we'll let the teachers in after closing time – they can browse to their heart's content, and enjoy a cup of tea while they're at it.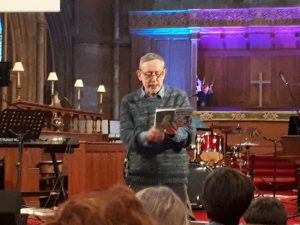 I also saw the Muswell Hill children's festival – that looks exciting! What did it involve and how did it go?
It was great fun! I've always wanted to put together a community event on a larger scale, and we were lucky to have some brilliant authors taking part. We held it in the local historic church of St James, and children were in and out the whole day. It was a lot of work, but has definitely whetted my appetite to do it again!
That sounds tremendous – I hope there are plans in the works to run it again this year. To finish us off Sanchita, can you tell us an interesting or lesser-known fact about the bookshop?
Clocking in at 45 years, we're the longest running children's bookshop in the UK!
class="post-17620 post type-post status-publish format-standard has-post-thumbnail hentry category-news tag-bookouture tag-competition tag-digital-publishing tag-editors tag-feedback tag-fiction tag-london tag-manuscripts tag-new-stories tag-voices tag-winners"Announcing the Bookouture winners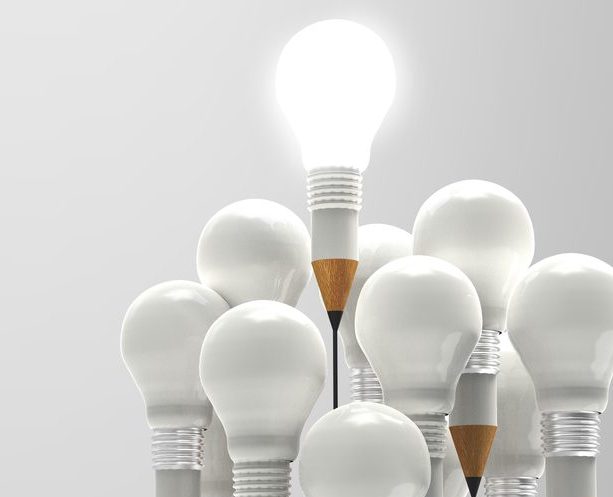 In November 2018, we launched a new competition with Bookouture, a fast growing UK-based digital publishing imprint, to find six bold new voices from backgrounds currently underrepresented in publishing. The prize offered these writers a
feedback report from Bookouture editors on their work, providing valuable guidance on how to take their writing forward. 
We had a number of high-quality entries into the competition and we're delighted to announce that the winners are: Davina Tijani, Iqbal Hussain, Rebecca Burnton, Chris Simpson, Elliot Sweeney and Sophia Danes, who will receive a feedback critique from a Bookouture editor on their full manuscript.
Leodora Darlington, Commissioning Editor at Bookouture, said: 'We at Bookouture have absolutely loved reading through the open call submissions, and it was very difficult selecting the six to provide feedback on. Across entries, there was a consistent strength of concept and a clear demonstration of brilliantly creative thinking. I have been so impressed going through the submissions and am excited for the writers to receive their feedback at the end of the month. Each manuscript has been paired up with the perfect editor for it, and so I know that writers will find the feedback invaluable.'
Find out more about the selected writers below…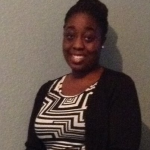 Davina Tijani has degrees from University of East Anglia and University College London. She has written short stories, essays and has completed her first novel.
'I am very excited about being selected for the Bookouture competition. As an aspiring writer, being able to receive feedback on my manuscript is a fantastic opportunity to gain insight into my work. Receiving feedback from well trained and knowledgeable eyes will help guide me on how to take my work to the next level.'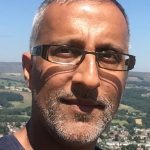 Iqbal Hussain was born into a large, working-class Muslim family in Lancashire. Having studied Mathematics at a small Welsh university, far removed from the cobbled streets of his childhood, he chose to earn a living with words. He worked as a journalist for many years, for publications ranging from the Guardian's Education supplement to The Young Telegraph. Northern Boy is his first piece of fiction: a warm and nostalgic coming-of-age novel about what it feels like to be a "butterfly among the bricks". In 2017, Iqbal reached the final stages of the WriteNow scheme run by Penguin Random House. In 2018 he was an awardee in Spread The Word's inaugural London Writers Awards. When he is not team-leading the word-processing department of a City law firm, he enjoys composing music – no doubt a legacy of his exposure to Bollywood film soundtracks while growing up.
 'I am thrilled and grateful to have such an opportunity. To have an editor at Bookouture having liked my writing and wanting to comment on it is a real privilege. Their advice and suggestions are going to be invaluable in my journey towards becoming a published writer.'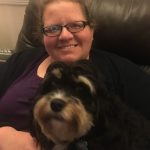 Rebecca Burnton is a busy single mother of eight year old twins. She has had various jobs over the years, from being a midwife and counsellor to working in a pet shop and boarding kennels. She grew up in London but spent a few wonderful years in New Zealand before returning to the UK.  She is currently owned by one dog and a cat.
Three years ago Rebecca set up a book blog called If only I could read faster so she could share her love of books and writing. She is also interested in true crime and has a somewhat unhealthy obsession with serial killers.
'Submitting your book that you have worked so hard to write is a really scary thing, but I love the book that I have written and so entered this amazing competition with one of my favourite publishers. I am stunned but absolutely delighted to have had my book selected. Thank you Bookouture and Spread the Word!'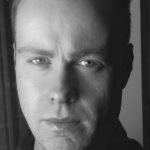 Chris Simpson grew up in Bracknell and Slough. He has worked as a waiter, a cinema projectionist, a shoe salesman, an attendant in an amusement arcade, hiring out construction and demolition tools, a pasty seller, a teaching assistant, a tutor and a caretaker for a primary school. He was a collaborator on a sketch show and has performed as a stand-up comedian.
He received a First in Creative Writing at BA level from Birkbeck University. In 2016 he was nominated for the Royal Academy and Pin Drop Short Story Award. In 2018 he was an awardee in Spread The Word's inaugural London Writers Awards. While living in Moscow he completed his first novel, The Infinite Ache (unpublished). He now lives in London and is at work on his second, The Healer. Part-Time Happiness (unpublished) is his first collection, comprising of seven short stories bookended by two novellas. He is also the writer of several plays.
'As I am sure for everyone who applied, my novel means a lot to me and I wish it to be in the best possible condition before the world reads it. This fantastic opportunity, one that I could not have afforded without the generosity of Bookoutre, will go a long way to ensuring that goal.'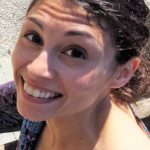 Sophia Danes is a full time civil servant, a type-1 diabetic and has a PhD in English literature from King's College London. Whether reading, performing or creating it, literature has been a running theme in Sophia's life: she has been writing since she can remember and produced her first novel at the age of twelve.
'No successful novel is produced in isolation and I am eager to hear from Bookouture's publishing team about the good and the bad in my novel, as well as tips on how it could better fit the market. I am delighted to be amongst the six winners of this competition.'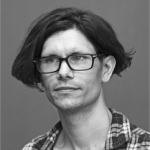 Elliott Sweeney has been a committed writer for many years, locating his work within the crime genre. He has had short stories published in anthologies and magazines, and makes time to write every day, be it early mornings or late at night. 'Tracks' is a hardboiled thriller about grief, redemption, and how time can't heal all wounds. It is a story close to his heart, and one that he is keen to tell.
As someone with no formal literary training and with a disability, he has found the world of writing and publishing both daunting and opaque; for this reason, he is immeasurably grateful for this opportunity for support.
I am thrilled to have been chosen to be a recipient of the Bookouture MS critique, and would like to pass on my sincere thanks. My financial circumstances restrict me from accessing expertise of this sort privately – I cannot stress the help this kind of support brings. I am excited (and nervous!) to read the feedback, and hope that the guidance provided will help me craft my novel, Tracks, into a submittable piece of work.  
Congratulations to all the writers selected – we can't wait to see what happens next and thank you to everyone who entered the competition!
class="post-17589 post type-post status-publish format-standard has-post-thumbnail hentry category-blogs category-network-knowledge tag-cg-menon tag-jhumpa-lahiri tag-london tag-london-short-story-prize tag-margaret-atwood tag-mavis-gallant tag-short-stories tag-summer-season tag-top-reads tag-workshop tag-writers tag-writing"CG Menon on less is more in short stories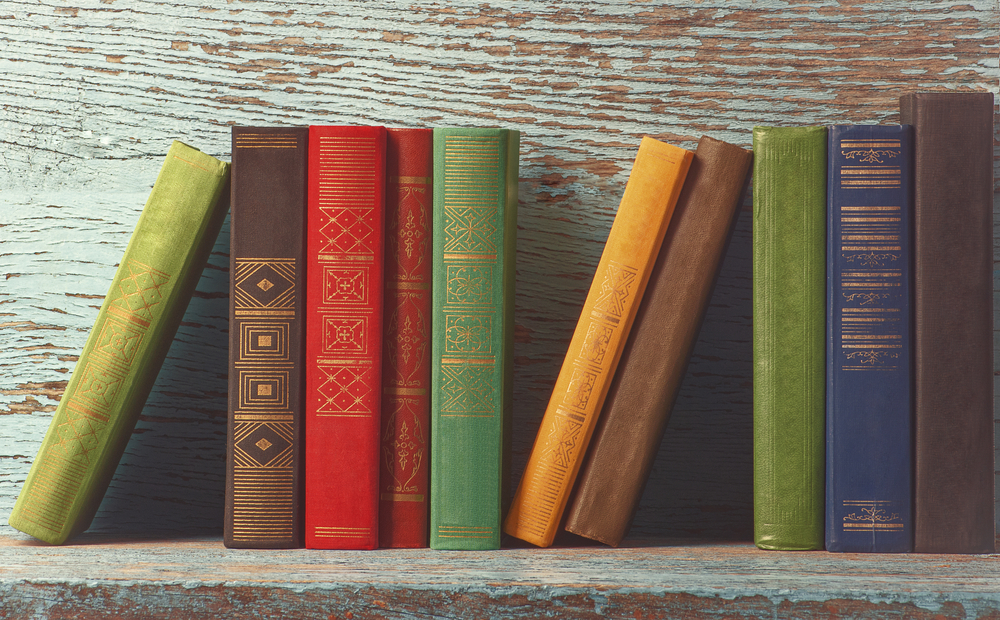 What is it that makes a short story so wonderful? CG Menon, who will be running a short story writing workshop on 14 May, unearths the magic of this particular genre, highlighting writers she believes are inspirational in the art of the elusive 'less is more' in short stories. 
'When writing short stories, each word is hugely important. Shorter pieces just don't have the room that a novel does to meander, to take their time, to unwind slowly. This doesn't, of course, mean that a short story has to be fast-paced. Some of the best short stories are deceptively still. Its only when you look at them in detail that you see that every single sentence is carrying its own weight and more.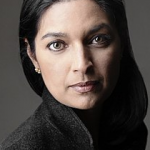 One of the writers who does this wonderfully is Jhumpa Lahiri. In her compelling story A Temporary Matter, a husband and wife swap secrets which gradually move closer and closer to the heart of their marriage and their disappointments. It isn't a long piece – less than 7000 words – but Lahiri uses the dialogue to illuminate the characters' history together. Crucially, certain events during their marriage are only hinted at, or are revealed by one character's reaction to something that the other either did or didn't say. This is a wonderful way of letting a reader know not only what's happening, but what the characters had hoped for: event and reaction contained within a single sentence.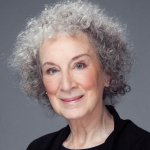 Margaret Atwood also does this with great skill in her short fiction. In contrast to Lahiri, Atwood tends to use dialogue sparsely. Instead, we often get a direct view into her characters' thoughts and internal narratives. This technique allows her to subtly direct the reader's attention to the events which have the most importance to the character and the story. In Betty, the narrator looks back from her own adulthood to tell the story of Betty and Fred, a married couple she knew during her own childhood. This is a wonderful technique which allows the narrator to comment directly on the story and on her own experience of it. Her childish concerns – her popular sister, her feelings of being left behind – are used to reinforce the reader's sense of events which lead to the breakup of Betty and Fred's marriage. By using an adult narrator Atwood turns this story from the particular to the general: through Betty and Fred's story, the narrator's own commentary which eases the reader into something wider and more universal than their own marriage.
Mavis Gallant is a third writer who says a lot in very few words. Her short stories tend to be slightly longer than Lahiri's and Atwood's – The Ice Wagon Going Down The Street is approximately 10,000 words – but there's no excess in her sentences. Gallant's specialty, like Atwood, is to reveal the general via the particular. She focuses on detail, describing for example the contents of a desk or filing cabinet, then suddenly widens to encompass the rest of the room. This technique is used to great effect to ensure that the reader is aware of things which the characters themselves might not be. A character will notice a mis-filed paper but miss a vase of flowers, or will react coldly to a mis-timed greeting without noticing the effect this has on the room. Gallant simultaneously keeps us within the head of her characters, and also successfully shows us both what they don't see and what this means for the story as a whole.
Other writers are more obviously minimalist – Raymond Carver and Ernest Hemingway are some immediate examples – but a study of writers such as Lahiri, Atwood and Gallant shows us the double nature of short story writing. Dialogue doesn't need to be minimalist; sentences don't need to be short; plot doesn't need to be fast. Rather, a satisfying short story needs to leave the reader with the sense that they know more about the events and the characters than they've been told on the page.'
You can sign up to attend CG Menon's workshop here and members of the London Writers Network get discounted rates.
---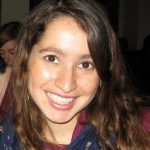 CG Menon is the author of Subjunctive Moods, published by Dahlia Publishing. She has won or been shortlisted for the Bridport, Fish, Bare Fiction, Asian Writer and Willesden Herald and the London Short Story Prize prizes. Her work has been broadcast on radio, and she's been a member of several international short story competition judging panels. She has a PhD in pure mathematics and has completed a creative writing MA at City University.