class="post-16762 post type-post status-publish format-standard has-post-thumbnail hentry category-interview tag-course tag-historial-fiction tag-historical-fiction tag-workshop"Anna James picks 5
historical fiction reads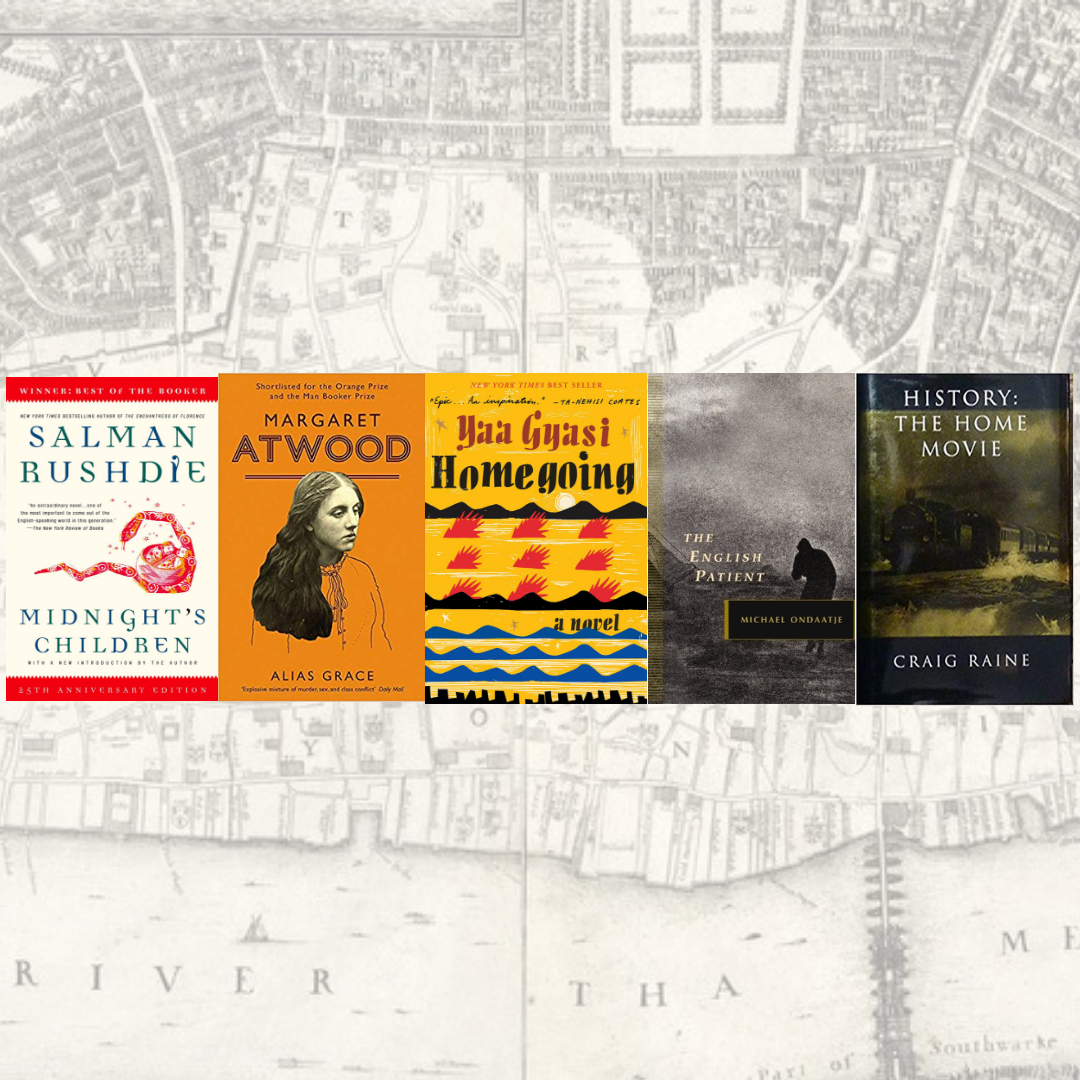 Anna James' workshop on Writing Historical Fiction is set to be one of the highlights of the spring programme. Anna was one of Spread the Word's emerging writers on the PLATFORM scheme and is currently completing her verse novel set in the world of seventeenth-century fake news. Here she picks five of her favourite historical fiction reads.
What I love about these five novels is the ambition and invention with which they recreate the past. They each experiment with form and voice to create rich narratives that foreground the complexity of telling history.
Midnight's Children, Salman Rushdie
This is the book that first made me want to write historical fiction. Rushdie's tale of India's independence is epic, subversive, funny, and deeply idiosyncratic. I remember being thrilled by the boldness of the narrative voice and by the giddy possibilities of storytelling.
Alias Grace, Margaret Atwood
This is my favourite of Atwood's novels. The skill with which she pieces together the story of a nineteenth-century Canadian murderess using first and third person narratives, fictional letters and real historical documents is impressive. Yet it is Grace's voice that steals the show: in turn sensual, disarming, chilling, and always ambiguous.
Homegoing, Yaa Gyasi
This book has been top of my list when friends have asked for recommendations this year. Gyasi's narrative crosses between two continents, tracing the impact of slavery and its lasting trauma through seven generations of one family. I was awed by her ability to represent such a complex period of history through intimate portraits of individuals each at a particular moment in their own stories.
The English Patient, Michael Ondaatje
When I think of this novel, it is of Ondaatje's intense, sensory scenes: the English patient lying in his painted bower and dreaming of the desert; Hana cradled by the cool, dry bowl of the fountain; Kirpal gazing at the Sistine Chapel ceiling through his rifle's telescope in the yellow light of a flare. These beautifully-realised moments capture the fractured experiences of his characters in the wake of the Second World War.
History: The Home Movie, Craig Raine
This is what I am currently reading, since I'm fascinated by the narrative possibilities of verse, with its long history of epic storytelling. Raine's narrative spans twentieth-century European history through the stories of two families, with his poetry creating surprising and arresting images and interconnections.
For more details and to book on to Anna's workshop, head here.
class="post-16722 post type-post status-publish format-standard has-post-thumbnail hentry category-opportunities"Applications are open for manuscript feedback from Bookouture

Spread the Word opens competition in partnership with Bookouture for writers to receive feedback on manuscripts.
Bookouture is a fast-growing UK-based digital publishing imprint dedicated to publishing high quality fiction. Their publishing team offering to provide written feedback on 6 fiction manuscripts by writers from under-represented backgrounds based in London, UK.
Bookouture currently has a particularly strong interest in emotional women's fiction, book club fiction, crime, thrillers, and contemporary romance. The publisher is also keen to find a wide range of new voices across all genres, including historical fiction, saga, and fantasy. You can read a little more about what they look for here.
We define writers from backgrounds that are currently under-represented in publishing as:
Having a low household income
Being working class
Having experienced a lack of academic and/or vocational training opportunities – i.e. having not been able to study/train to their full potential due to low income, ill health, being a carer etc.
Being or having been a carer
Having experienced homelessness
Being a single parent
Having a disability
Being from a BAME background
Being a member of the LGBTQ+ community
How to apply
Please note this opportunity is only open to writers based in London, UK. Apply via Submittable. Only one entry per applicant will be accepted. This opportunity is only for complete fiction manuscripts.
What we will need from you:
A sample of your manuscript; of up to 2,000 words from the beginning
A full manuscript of your book (of no more than 100,000 words. This must be the entire manuscript)
A two-three line pitch on your novel
Please note that you must have a completed manuscript to apply for this opportunity, though it can be in its early drafts.
Timetable
Deadline for submissions is 11.59pm on Monday 4 February 2019. Successful applicants will be notified by 26 February 2019 with the written feedback to be given to them by the end of March.
Writers selected for this opportunity will receive top-line feedback on their manuscript from an editor at Bookouture on what is working, what isn't working, how characterisation, plot and setting could be improved, and how the book could better fit the market.
About Bookouture's publishing team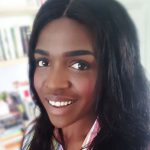 Leodora Darlington – Publishing Executive at Bookouture
'I am actively looking for suspense novels, psych thrillers and crime fiction that will have me reading well past my bedtime and gasping at the shocking twists. I would also love to find some upmarket, moving, or quirky women's fiction. If your book either manages to make me weep or laugh uncontrollably, I'll know I've found a winner.'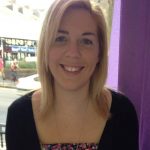 Natasha Harding – Associate Publisher at Bookouture
'I've worked in publishing for over ten years, commissioning commercial fiction at Harpercollins, Pan Macmillan and Bookouture across crime, historical and women's fiction. I'm looking for standout, gripping, accessible novels with an unforgettable hook and stories that will stay with me long after the final page. I'd love to read a sweeping World War Two saga, a gripping psychological page-turner or a horror novel that will chill me to the bone.'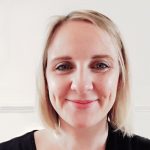 Isobel Akenhead – Associate Publisher at Bookouture
'I'm looking for fantastically readable commercial crime, thrillers, romance and women's fiction, in particular where there is a strong hook.'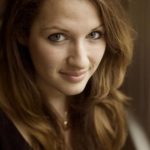 Jessie Botterill – Associate Publisher at Bookouture
'As an editor, I'm always on the look-out for stand-out voices and original storytelling. The books I love have clever plots, ingenious hooks and always, always, a compelling protagonist with an unforgettable voice.'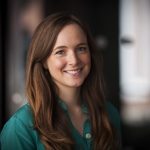 Abigail Fenton – Commissioning Editor at Bookouture
'I am currently on the hunt for US-based contemporary romance, psychological thrillers/suspense, and dark women's fiction.'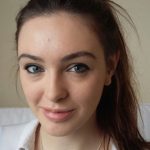 Ellen Gleeson – Publishing Executive at Bookouture
'I'm looking for a twisted, domestic psychological thriller, with a hook at the start that will immediately pull me in and a twist at the end that will make my jaw drop – give me lies and secrets galore! I'd also love to see a new crime series, in an atmospheric setting and with a lead detective I can't help but root for. I would love to read a steamy contemporary romance – characters I want to hang out with, packed with will-they-won't-they tension, and of course tons of sexy scenes!'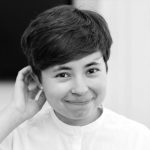 Maisie Lawrence – Publishing Executive at Bookouture
'I adore US-set crime, sweeping historical, high-concept and reading group/uplit fiction. I am particularly keen to find authors from diverse backgrounds and #ownvoices stories.'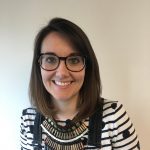 Helen Jenner – Commissioning Editor at Bookouture
'Everyone loves a crime thriller and I'm on the look-out for a sharp new crime writer who can really draw in readers with atmospheric settings and a killer hook. I'd like to find the new LJ Ross!'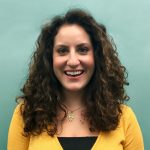 Christina Demosthenous – Commissioning Editor at Bookouture
'I'm looking for gripping, twisty and unputdownable crime novels – whether that's police procedurals featuring a kick-ass detective lead, an atmospheric setting-based series or high-concept serial-killer thrillers. I want to be shocked, addicted and emotionally floored!'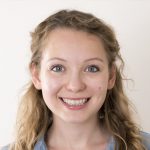 Emily Gowers – Publishing Executive at Bookouture
'I'm looking for authors of swoon-worthy US-based romance, sweeping historical novels, and gritty domestic thrillers, all with strong, engaging female leads.'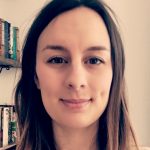 Jennifer Hunt – Commissioning Editor
'I am looking for page-turners that hold dark secrets and overflow with emotional drama. From psychological thrillers, police procedurals and passionate women fiction to contemporary romance, I want books that examine female friendships, parenthood, relationships or twist and turn with their shocking discoveries in dark, evocative settings.'
class="post-16714 post type-post status-publish format-standard has-post-thumbnail hentry category-life-writing-prize category-tips tag-andrea-ashworth tag-blake-morrison tag-geoff-dyer tag-jm-coetzee tag-life-writing tag-life-writing-prize tag-lorna-sage tag-ros-barber"Ros Barber's
life writing reads

Ros Barber is one of the judges for this year's Life Writing Prize. Here she picks some of her top reads from the genre, for your inspiration and entertainment.
Andrea Ashworth – Once In A House On Fire
The detail of this book is so breathtaking — the action unspooling around us with such drama and precision — that it's hard not to read it as a novel. Though the childhood itself is relentlessly grim, the narrative speaks to the transcendent power of the human spirit, and the vital salvation of literature.
J M Coetzee – Boyhood
The third-person viewpoint gives Coetzee permission to distance himself from a childhood that almost requires handling with tongs, while examining it with a forensic eye and a deeply poetic economy.  He is able to venture where an 'I' could not, and in doing so creates a novel-like aura for a deeply unsettling depiction of growing up in a repressed and repressive South Africa.
Blake Morrison – When Did You Last See Your Father
The charismatic figure of Morrison's father drives the narrative in thematically-arranged vignettes which intertwine a vigorous past with a waning present. Searingly honest about both himself and his father, Morrison's series of humorous and compassionate tales makes sense of a life which strongly (and often in opposition) shaped his own.
Geoff Dyer – Out of Sheer Rage
Out of Sheer Rage is a laugh-out-loud exploration of Dyer's failure to write his biography of D H Lawrence, which nevertheless paints a deep and fascinating portrait of both of its subjects.  Contained within its pages are some of the truest depictions I have read of a writer torturing themselves through creatively multiplying iterative loops of procrastination. The book's geographical compass is wide, and we are left with an extraordinary sense of restlessness, of both subjects never being quite at home anywhere in the world.
Lorna Sage – Bad Blood
Absorbing, funny, and with extraordinary precision (plus the useful resource of her grandfather's diaries), Sage's Bad Blood illustrates the potency of emotional damage passed through the generations. An extraordinary slice of social and personal history which makes vivid a kind of British childhood that resonates at its edges with my own.
For more information on the Life Writing Prize and details on how to enter, head here.
class="post-16704 post type-post status-publish format-standard has-post-thumbnail hentry category-interview tag-debut-novel tag-hanna-ali tag-identity tag-london-short-story-prize tag-poetry tag-refugees tag-short-stories tag-short-story-collection tag-somali tag-war tag-women"Francesca Baker in conversation with Hanna Ali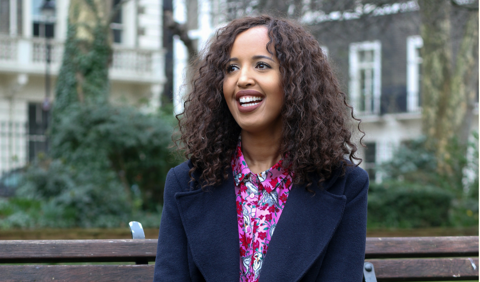 Hanna Ali was short-listed for the London Short Story Prize in 2016 for 'The Story of Us' – a beautifully woven story, exploring the transitions in a young women's life and her relationships with her mother and grandmother. Fast forward two years later, and Hanna has launched her debut collection of short stories with Market Fifty-Four. Our Communications Manager, Francesca Baker spoke to Hanna to find out more…
TRANSCRIPT
Francesca Baker: I'm here with Hanna Ali, who has recently published her first book. Very exciting. The Story of Us is a collection of five short stories about womanhood from a Somali perspective. Can you tell us a little bit more about you and your writing?
Hanna Ali: This is my debut collection. It's called The Story of Us, and it grew out of the competition that I did with Spread the Word a couple years ago where I was shortlisted. One of the stories in the story, which is also the name of the book, is "The Story of Us," which was a featured story in Spread the Word.
It's a collection, like you said, about womanhood. It's about overcoming different obstacles. It's not necessarily just about being Somali; it's about what it means to be a woman, what it means to be black, Muslim, etc., navigating all the different levels of being a woman, I suppose.
Francesca Baker: Why did you choose short stories as the format for telling these tales?
Hanna Ali: I think because I have a lot of stories in me, I find it hard to limit myself to one story, essentially, which is a novel. I find it more interesting to take a glimpse into somebody's life and then walk away from it not really having a conclusion, because I think that life doesn't really have a "the end."
Francesca Baker: It's not always neat and tidy, as novels might have us believe.
Hanna Ali: Exactly. They never really end in a satisfactory way, perhaps, as well.
Francesca Baker: You're obviously writing about black women, Somali women, Muslim women – how much do you bring your own self into the stories?
Hanna Ali: I think as a writer, you bring some element of yourself, because essentially you are the artist, as it were. But this is very much a fiction-based collection. I look at certain themes that obviously I have gone through myself, such as being a child refugee, being Somali, being a woman – but beyond that, it's really a fiction collection looking at different ways in which your life can fall apart or not fall apart as a result of a tumultuous childhood.
Francesca Baker: You use the metaphor of the troubles of war in Somali and that women live with that, and then it reflects the idea of being slightly troubled yourself or at war with yourself. Can you explain a little bit more about that?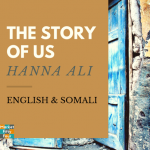 Hanna Ali: Oh gosh. Yes. From the many conversations that I've had with Somali girls and women throughout my life, there's a difference between first generation refugees or those who were born here or born in Europe whose parents were refugees.
They all have the same notion of trauma. Even those that were born here relive their parents' trauma. It's this idea that we know that we're not quite at home, but yet I've grown up here and this feels like home, and sometimes I'm made to feel like this is not my home. So all that comes into play when you look at your identity and yourself.
Really, there is no right answer. It's more about unpacking all these different questions of, why do I feel unsettled?
Francesca Baker: Is writing a tool for you for unpacking ideas?
Hanna Ali: Absolutely, definitely. I come from a poetry background, so I naturally gravitate towards writing in first person and gravitate towards writing in a style that feels very much like this is about me and my past and my experiences. But doing the short story collection has allowed me to play around that and actually say, no, I can do a work of fiction and I can bring imagination into play.
Francesca Baker: You were shortlisted for the Short Story Prize in 2016, which is very exciting. What impact did the recognition and celebration of that prize have on your writing?
Hanna Ali: That made a massive difference to my life. First of all, it was the first competition I'd ever entered. I'd spent all of my adult life, I think, just thinking to myself, "I'd like to write but I don't want to show anybody."
Francesca Baker: Put myself out there.
Hanna Ali: Yeah, because they're going to just think "you're not that good." It was this idea that you get critiqued a lot in academia and school life, so you're graded your whole life. I thought, "If I get graded on this and somebody tells me 'you're really bad,' then I won't have anything to myself." It was really scary.
Being shortlisted and being part of the anthology was amazing, because I thought to myself, "Okay, right, so I'm not horrible. I'm not terrible. I'm actually a good writer." This idea that "I can do this," and the recognition that I got doing the event as well – JJ Bola, for example, he was there, and he came up to me afterwards and he was like, "That was amazing. That was my favourite. You need to write a book."
Then I ended up doing that, and he ended up buying my book and tweeted about it. It just felt like a full circle of people who really champion you.
Francesca Baker: That community and that support there.
Hanna Ali: Yeah. It was life-changing.
Francesca Baker: What's next for you?
Hanna Ali: What's next for me? I'm writing new stories. I'm still committed to the idea of writing a larger short story collection. What I'm hoping to do is add more stories into that and hopefully publish, by 2020, something a bit more experimental.
Francesca Baker: Ooh, exciting.
Hanna Ali: Not quite short stories, not quite poetry, not quite a novel.
Francesca Baker: And if they want to keep up to date, they can find you online?
Hanna Ali: You can find me on Twitter, follow me @HannaAli. You can go to my website, hannaali.com. And I've just joined Instagram, but I've got two posts. It's not a very cool place.
Francesca Baker: Brilliant. Thank you so much.
Hanna Ali: Thank you.
Find out more about Hanna's debut collection of short stories and how you can get a copy here.
class="post-16666 post type-post status-publish format-standard has-post-thumbnail hentry category-london-short-story-prize category-news tag-competition tag-london tag-london-short-story-prize tag-short-story-prize tag-winner tag-writers"London Short Story Prize 2018 winner announced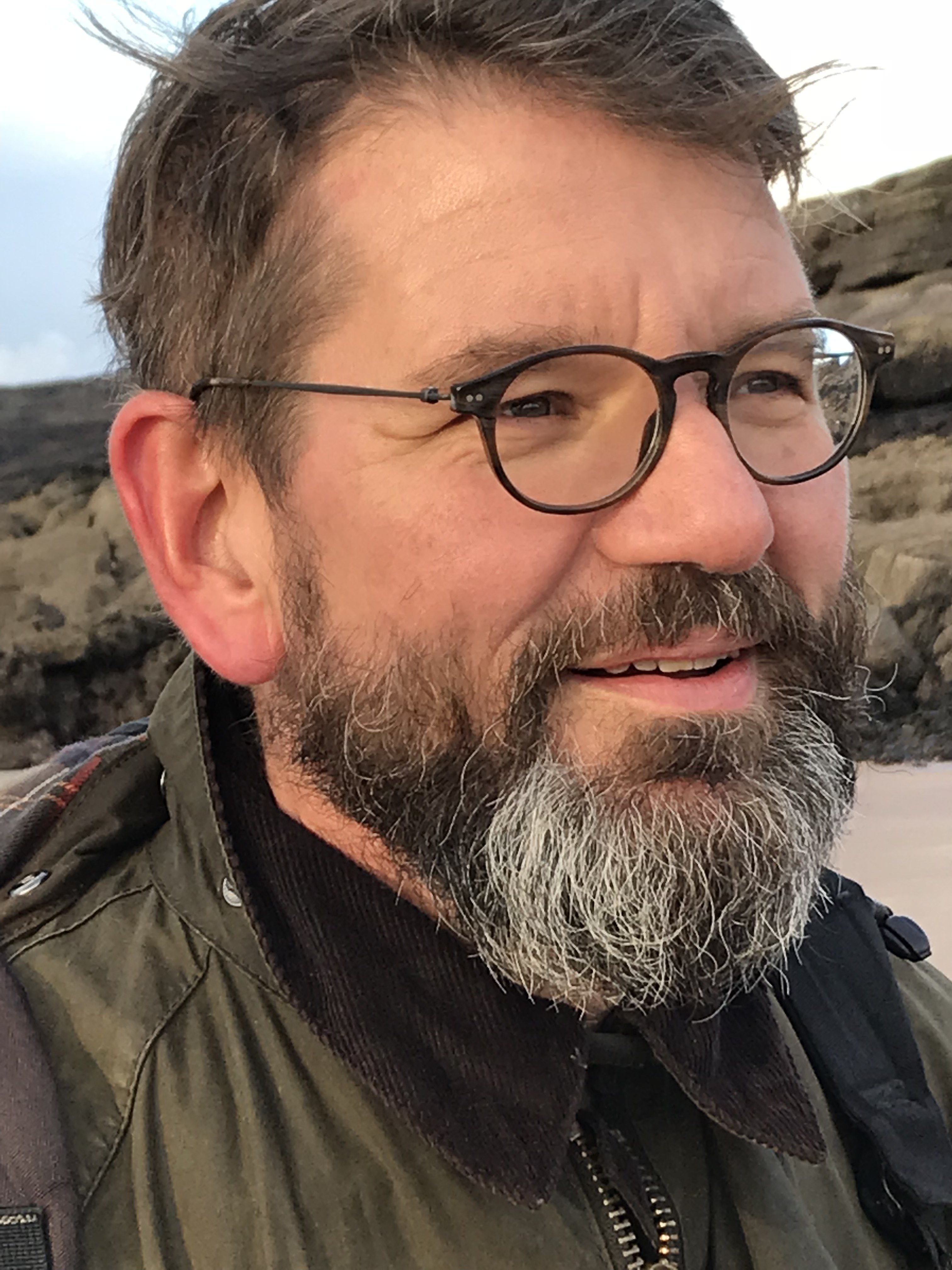 Spread the Word is delighted to announce that the winner of the 2018 London Short Story Prize is Guy Ware for his story the year of peace. Highly commended were A Complete History of Portraiture by Kira McPherson and Dead Shark by Emma Hutton.
There were over 500 entries to the competition, which aims to find the best stories and writers coming out of the capital. The judges, authors Guy Gunaratne and Clare Fisher, and agent Sarah Such, chose the winner from a high quality selection of stories in a variety of genres, styles and subject matter.
Judge Clare Fisher remarked that 'I was astounded by the quality, diversity and originality of this longlist. These stories will make you laugh, cry and think; they will take you to new and unexpected emotional and physical landscapes. These writers aren't merely talented – they've got flair and guts. I look forward to seeing what they do next.'
The winner receives £1,000 and a meeting with an agent. The two highly commended authors receive £250 and a meeting with an editor. Further prizes include places on Spread the Word courses, and membership to the London Writers Network. The twelve longlisted writers will see their stories published in the London Short Story Anthology 2018, produced by Kingston University Press and launched in April 2019.
Sarah Such said of the year of peace that it was 'the unanimous winner. It was the story that most moved, excited, enthralled and inspired me. Beautifully written in a spare but accessible form, by turns elegant and lyrical, a man and woman meet in London four or five times each year as their relationship evolves through remembrance of an historic coup in her father's country. Tender and begging many questions, it's a haunting story that plays assuredly with the reader's emotions.'
Guy Ware says 'I'm delighted that the year of peace has been chosen. Writing it was a gamble, so finding readers and judges who think it has paid off is a real boost. It's the encouragement I need to keep taking risks, keep pushing stories I believe in.'
Ruth Harrison, Director, Spread the Word said: 'It is evident that the short story form is thriving in London, and the quality and quantity of entries that we received show the vitality of the capital's writing scene. We're thrilled to once again be able to reward and showcase the talent that is out there.'
The full London Short Story Prize 2018 list is as follows:
Winner
the year of peace – Guy Ware
Highly Commended
A Complete History of Portraiture – Kira McPherson
Dead Shark – Emma Hutton
Shortlist
Chicken Shop Girl – Katie Lumsden
Like A Blooming Discotheque – Judith Wilson
Real Estate – CG Menon
Longlist
As Close As It Comes – Adam Welch
End of Terrace – Luan Goldie
First Time Ever – Erika Banerji
Granda – Ken Barlow
Madrid – B R Porter
Strange Inherited Jazz – Lou Kramskoy
class="post-16609 post type-post status-publish format-standard has-post-thumbnail hentry category-blogs"Aki Schilz on Tough Loving Care:
The Real Value of Professional Feedback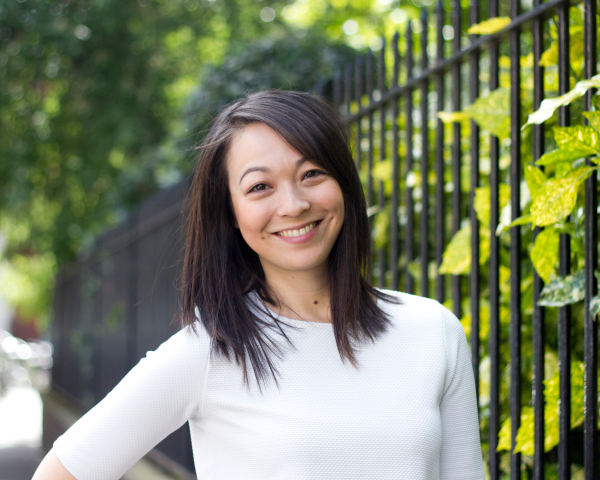 The Free Reads Scheme is a fantastic initiative run by The Literary Consultancy, funded by Arts Council England and supported by partners across the UK, for talented, low-income writers to get professional feedback on their work. In this blog, TLC's director, Aki Schilz writes about the incredible impact the scheme has had on writers and the value of getting professional feedback…
"I think at some level I thought 'that novel is finished and it is ready to send out and I will start the next one'- and I got my TLC manuscript assessment… I remember being utterly devastated when I read it… Of course there were positive things – I would not be a published novelist now if there had not been, but mainly it was about the stuff that was wrong with it. And then a few weeks later you sit down quietly and read it and go 'Okay, fair enough, very sensible… I went absolutely back to the drawing board and did what they said and took it all onboard."
'The above is taken from a transcript of one of a series of anonymised interviews, commissioned by TLC and conducted by Audience Agency, to look into the impact of our core manuscript assessment service. We have been offering manuscript assessment commercially since 1996, and since 2001 on a bursaried basis to low-income and marginalised writers through the ACE-funded Free Reads Scheme.  So why have I chosen a statement recording how devastated a writer was to have received feedback, as a way of pointing out how impactful it is? Why not pick out a glowing testimonial: 'a masterclass', 'transformative', 'worth every penny', 'I would not have secured an agent without TLC' – all of these are real things our writers have said, and many are thrilled with the feedback given. But there's something about the quotation above that really resonates with me, that goes right back to our founding principles. We were set up, and still operate, not to promise a golden ticket to a publishing deal (be very wary of anyone trying to sell you one, it's likely snake oil), but to help writers get a better sense of themselves. To empower them to become better critical editors of their own work, and thereby become better writers.
Along the way, writers who have had editorial intervention from us have gone on, yes, to be published (upwards of 300 so far, in fact), recommended by Oprah, made into films, and selling hundreds of thousands of copies. But they've also gone on to publish with brilliant indie presses, and to self-publish, and all sorts else, with just as much satisfaction. They've gone on to secure funding for other writing, to enrol on writing MAs having discovered a passion for writing, to re-write work submitted to us, and to write entirely new work. To me, these are all valid and exciting outcomes.
I've been thinking a lot about how we define creative success lately (and have written a short blog about this here). I believe there is a real and deep-seated need for advice that cuts through the noise, that saves a writer from longterm heart-ache, by offering them, right here and now, a view on their work that helps them shift their perspective. That helps them understand what needs fixing, and how to fix it. That's exactly what a TLC manuscript assessment provides, and you can hear directly from writers who have benefited here.
It will always require a leap of faith by the writer to send work in for feedback, and will always feel, at some level, exposing. But it can also be a joyful, liberating thing. It can lead, suddenly, to that 'light bulb moment' as described by so many of our writers over the years. Only last week, a writer said to me at an event that without TLC he would never have had the confidence to apply to the writing scheme on which he had just been offered a scholarship. That same writer has just had two stories accepted for publication (I did a little joyful dance when I heard this). He credits TLC with that. We didn't edit either of those stories, in fact, so this is a kindness not a truth. But the report he received from us gave him the tools and, vitally, the confidence. We took him seriously as a writer. And now, he believes he is one.
This is critical. Being seen. Being heard. Being critically engaged with, in a professional context. For those facing barriers, having had rejections, without access to professional development for reasons of finance, geography, or mental or physical health, or simply having been writing into a void for a long time, this can be fortifying. Even life-changing. It says: I hear you. I am taking you seriously. You can do this.
At TLC, we often joke that the acronym for our company was accidental; really what we dole out is Tough Loving Care. But it is in fact just this – Loving. Recently I read the quotation 'Listening is a primitive act of love'. There is something about the art of listening, really listening, that is primal. But that kind of true listening, on a deep level, is also the most helpful for a creative practitioner buffeted by capricious trends, an overwhelm of information, and a bafflingly complex publishing infrastructure whose gates seem stubbornly closed to the un-initiated.
We try to strip that back.
It's about you, and your writing. It's about understanding why you write and the context into which you are writing. It must always be about this.
On the phone to one of our regional literature partners last week, the project manager and I were looking at submissions for this year's Free Reads. Some of the writers from our last period (2015-18) had been invited to re-submit. Many declined, on the grounds that they felt they had moved on. They had gone on to secure more funding for themselves, been hired for lecturing gigs, found the confidence to tour their dramatic work, and had, all of them, kept writing. What a fantastic result, I thought. And this is what we will continue to do. For as long as we believe what we do is valuable. The impact is long lasting, and the writing goes on far beyond us. And that is truly priceless.'
We're currently open for applications from London-based writers for the The Free Reads Scheme 2018-2019 submission period. Find out how to apply here. D/L 30 November.