In spring 2021, we launched a submission opportunity with Scribe UK, an independent international publisher of commercial and narrative non-fiction and literary fiction, to find bold new creative non-fiction voices from writers from backgrounds underrepresented in publishing.
We had a many fantastic entries into the competition and we're delighted to announce that the winners are: Andrew Kauffmann, Lucy Fulford, Matt Taylor and Yuan Xiao, who will receive a feedback critique from a Scribe UK editor on their work.
Find out more about the selected writers and their work below…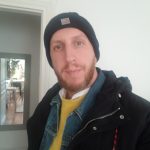 Andrew Kauffmann switched careers from campaigning for improved cancer care to working as a writer and coach. After a major operation in 2019, donating a kidney to his father, he is working on his book, The Many Fathers, reimagining the lives of his awkward Ashkenazi ancestors. His work has been featured by Untitled: Writing, Mechanic's Institute Review, Queerlings, Polari Press and The Huffington Post.
Twitter: @JKaye82
Instagram: andrew.kauffmann.writes
About Andrew's creative non-fiction project: The Many Fathers opens as I am on the operating table, aged thirty-seven, weighed down by the biblical decision to extend Dad's life. He needs urgent kidney surgery. The weight of his history causes me to look to his father, and to the first ancestor of ours' who arrived, an 'alien' from the former Russian Empire, hoping to understand the anxieties I worry I've inherited. The question of inheritance causes me to examine why I too easily transitioned into Dad's confidante – and donor – after we lost Mum, and whether I'm living a healthy enough life to reach his age, and first, become a 'successful' father.
Andrew says: "During difficult periods, writing acts as its own confessional booth. There are difficult patches writing about something as personal as my father's physical health, and my mental health. It's hugely comforting, and a great motivation, to think what I'm writing might have a greater resonance beyond our family."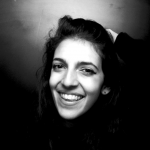 Lucy Fulford is an Australian-British journalist, editor and filmmaker. She has reported from the frontlines of the conflict in eastern Ukraine, filmed in the ancient city of Petra, Jordan and written for leading NGOs. Lucy was longlisted for Penguin Random House's WriteNow 2020 programme and selected for HarperCollins' inaugural Author Academy course in 2021. Growing up between cultures has led to an interest in migration and identity, which she's exploring in her first non-fiction book, inspired by her family history.
Twitter: @LucyFulford
Instagram: lucyfulfordjournalist
About Lucy's creative non-fiction project: Lucy was selected for feedback on her narrative non-fiction project The Exiled, which explores how the expulsion of Uganda's Asian population in 1972, and the resultant mass forced migration, shaped British society – touching on colonialism, immigration and modern multiculturalism through the lens of individual experience.
Lucy says: "This opportunity offered me such a confidence boost on my writing journey, just when I needed it. My conversation with Molly was incredible, with her offering invaluable insights and enthusiasm for my project. I was motivated to immediately better my proposal, and a few weeks later I had the first call with the agent I have now signed with. I can't thank Scribe and Spread the Word enough!"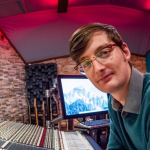 Matt Taylor won the Highly Commended Award in the Life Writing Prize 2021 and is currently being mentored by Katy Massey. A graduate of the University of Cambridge's creative writing course, he is now working on a memoir. In between writing, Matt is also a prominent recording engineer and an executive director of the Music Producer's Guild. In addition, he leads their #KnowYourWorth campaign and works to increase socio-economic diversity within the recording industry.
Twitter: @matttaylor___
Instagram: @matttaylor___
About Matt's creative non-fiction project: My project was a memoir / social commentary from my time in the care system. It journeys into my chaotic childhood, examining and critiquing the system which defined it, as well as offering improvements to its current form.
Matt says: The feedback session with Scribe UK was amazingly useful! Molly's feedback helped me refine my idea further, making it more focused, compelling, and most importantly, marketable! In addition, it gave me the confidence to know I was on the right track and that the idea had legs. Due to this opportunity, I am now in talks with an agent about getting the book commissioned.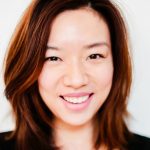 Yuan Xiao is a London-based journalist and writer who recently graduated from M.A Writing at the Royal College of Art. She previously worked as an investigative journalist and columnist for the BBC World Service – Chinese Service.
Instagram: yuanbyyuanxiao
About Yuan's creative non-fiction project: My latest project Sora: A Colour of Sky Blue and Void is a collective story on traditional colour nomenclature in Japanese. However, as Derek Jarman once said 'I know that my colours are not yours. Two colours are never the same, even if they're from the same tube. Context changes the way we perceive them'. This essay wants to encourage readers to reflect their individual experience on the relationship between colour and language.
Yuan says: "The feedback I have from Scribe was really useful which helped me re-structured my essay. I was struggling to organise the information which I wanted to put, the editor provided me with a new angle to approach the writing and also gave me the reference books that helped me to do the research."
Published 15 October 2021
---
---