In autumn 2022, we launched a submission feedback opportunity with Madeleine Milburn Literary, TV & Film Agency, which represents award-winning and bestselling authors of adult and children's fiction and non-fiction, to support exciting new literary fiction and narrative non-fiction voices from writers from backgrounds underrepresented in publishing.
We were thrilled to receive so many brilliant submissions and we're delighted to announce that the winners are: Anna Biggs, Ishita Marwah, Lucy Rose, Luna Chatterjee, Mimi Zacharia, and Viktoria Dahill who received a feedback critique from agents Olivia Maidment and Rachel Yeoh on their projects. Two further winners were selected, who would like to remain anonymous.
Olivia and Rachel say: "We were delighted to support Spread the Word's writing community and find talented writers with a view to supporting their writing journey and development. Although it was difficult to select just 8 winners, the chosen writers showed bags of potential and so much ambition, and we hoped to have provided some useful insight in discussing their work in detail. It was a joy to have played a small part in their exciting writing journeys."
Find out more about the selected writers and their work below…
Anna Biggs is a writer and disability advocate from Bristol. Forced to leave school at twelve due to chronic illness, she spent several years volunteering with a charity supporting young people left house or bedbound due to ME and POTS. Experiences that ignited a desire to write about these lives – lives lived intensely and with a hunger for connection with the world outside. Her first novel has twice been selected for the Shape Arts/TLC Free Reads scheme and included in Penguin Write Now and Retreat West's First Chapter Competition longlists.
About Anna's fiction project: I'm currently working on my first book, The Contrabandist, a historical novel inspired by Bristol's history and folklore. Setting the story in Georgian Bristol offered me a chance to view disabled and chronically ill lives through a different lens and to give voice to a group often absent from the historical record and period novels. Using sea-faring folktale/ghost story elements also gave me a way to talk about one of our greatest fears, losing parts of oneself to an illness and the process of adapting to living in a changed body – all while indulging my love of folklore and sensation novels.  
Anna says: "It was a real confidence boost to speak to Liv and have her go through my work in this way. She's made the submission process ahead feel far less daunting, and I'm hugely grateful for her insightful feedback, industry knowledge and insider tips. Seeing my work through her eyes has allowed me to shape my submission package further, tightening its focus and making it more 'salesy'. She also highlighted some selling points I hadn't considered. I can't thank Liv and Spread the Word enough for the opportunity."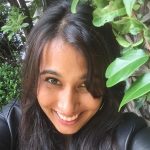 Ishita Marwah (she/her) is a physician-scientist by training, and a writer of fiction by vocation. As she processes the intersecting oppressive systems encountered whilst pursuing a medical PhD (which exacerbated her disabling chronic illness), Ishita is choosing to nourish herself on words, both those written by others and herself. Her work has previously won and been short-listed for various competitions including the Guardian 4th Estate BAME Prize (2016; 2018), and featured in Litro Magazine, Papercuts, Huffpost India, The Oxford Student and elsewhere. Ishita reads for the Fiction Team at Guernica Magazine, and is keen on writing that explores the intersections of caste, race, gender, and disability.

Twitter: @IshitaMarwah
About Ishita's fiction project: Decolonial follows a thirty-something Indian biologist's coming-of-consciousness as she navigates life in a quaint English university town. Lana Verma will do whatever it takes in quest of the perfect diasporic life, whether this involves kowtowing to the whims of her bully boss, who controls not only her future career but also her current immigration status, or dating fiendishly to endure her parents' submissions from the online Indian matrimonial market. But when a decolonisation movement sweeps the university, Lana is forced to recognise how race and caste intersect to make her who she is. In the aftermath of this reckoning, Lana grapples with her newly realised complicity in upholding systems of oppression both in India and in England. Then the political turns personal, and Lana is forced to find out just how much she is willing to sacrifice, for love, and for justice.
Ishita says: "I found the feedback session with Rachel Yeoh extraordinarily helpful. It was so validating to have an industry professional see value in the project I've been beavering away at by myself! Rachel read my work with care, and offered expert pointers on how I could improve my submission package. She also suggested tailored recommendations for comps (both books and TV), and helped me visualise a place for my novel within the literary marketspace. This means I can go into querying with a confidence I was struggling to find before I met her."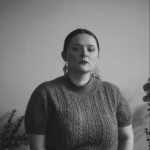 Lucy Rose is an award-winning writer/director for screen and prose/nonfiction writer with an interest in gothic, girlhood, horror, and literary fiction. Words for Dread Central (personal essay), Mslexia (fiction & columns), Ghouls on Film (personal essay), Boshemia (creative nonfiction), and more. Lucy's fiction and nonfiction have been published in pro-outlets, print anthologies, and literary magazines. In '22/23, Lucy was selected as a Curtis Brown Creative Breakthrough writer and was also one of Mslexia's featured columnists. In early '23, she was awarded Arts Council DYCP funding for literary development. 
Twitter: @lucyrosecreates
Instagram: @lucyrosecreates
About Lucy's project: Lucy was selected for feedback for her fiction project, I am the Bleating Lamb. 
Lucy says: "I'm so grateful to have received a one-to-one with the amazing Rachel Yeoh. She took so much time to learn more about me and my project, giving me really insightful, detailed, and bespoke feedback on my project. Nothing was general – every nugget of wisdom she shared was specific to me and my book.  These opportunities are so important to help uplift and inspire under-represented voices, and I know, coming away from this experience, I feel so motivated and excited to move forward with my project. "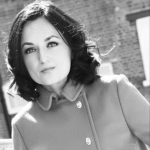 Luna Chatterjee: I studied medicine at Guy's and St Thomas' Hospitals and my work as an NHS physician both fuels my writing and serves as an anodyne. Especially influential was my experience at the Bristol Oncology Centre. There, I encountered death on a daily basis and was awed by the nature of human resilience. Similarly, my student elective in Kolkata and time spent with a medical aid charity have inspired this book which is partly set in India and depicts the lives of the Bengali diaspora.
About Luna's fiction project, The Quality of Nothing: In 1999, a super cyclone annihilates Orissa. Deemed insignificant, the coastal natives are not evacuated and the human loss is immense. In a cosmic twist every temple has survived. To escape her toxic marriage, where she was constantly devalued, Romila arrives as a medical volunteer from London. As she treats victims she processes her heartache and slowly rediscovers her self-worth. The title and quotation "She is herself a dowry" is taken from King Lear as my book shares its storm symbolism and themes of nihilism and fate versus free will.
Luna says: "Rachel was very inspiring. Her feedback was focused and insightful, and she instinctively knew which elements of my story I was struggling with. As I now have a clearer vision of how to structure my book to make it more engaging, I can approach my work with renewed enthusiasm and belief. Thank you, Spread the Word and the Madeleine Milburn Literary Agency, for creating this opportunity."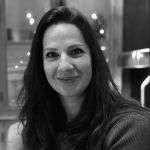 Mimi Zacharia was a toddler when her displaced Palestinian parents moved to England via Lebanon escaping civil war. As she grew up, her obsessive reading habit became a way of dealing with intergenerational trauma, and eventually she started to write about her experiences. More recently, throughout the Covid-19 lockdowns, Mimi spent months imagining she was somewhere more exciting. This led to her creating a bucket list of things she'd love to achieve once restrictions were lifted, which included learning to backflip, and getting published. She took online writing courses that fit around her family within working-from-home hours, and wrote a book that incorporated her hobby. Mimi lives in South London with her family, and attends regular backflip workshops. 
Instagram: @mimi_zacharia_author
About Mimi's fiction project: When Arab Women Walk on Air is an internationally set upmarket thriller that deals with geopolitics through the lens of a specific flawed and complex character, Nayla. Nayla must use her intelligence and talent to escape the desperate situation she finds herself in, estranged from her Palestinian family after a traumatic incident, alone in Tokyo where she barely speaks the language, and dependent on her agent, who is also her boyfriend, for her material needs. She has fought hard to get to the top of her acrobatic profession, but she is yet to see a single yen of her earnings, and she can't seem to get past the huge biker on the penthouse door, however often she tries. 
Mimi says: "I'm grateful for the feedback session with Liv at Madeleine Milburn Agency. Liv gave me valuable advice about how to better pitch my novel, which genre she felt it sat in best, and tips about how to better structure the piece. This opportunity was a great confidence boost. I have since had a full manuscript request from a fabulous agency. Although I am yet to master that backflip, I hope to have some exciting writing news later this year."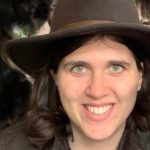 Viktoria Dahill moved to the UK in 2013. She's a Swedish-American writer drawing inspiration from rural England and the farm workers who produce Britain's food. Working with animals and the people who care for them has inspired her novel, Compassion Fatigue, which follows a young, female veterinarian as she navigates career burnout, finding what she considers love along the way. This novel has been listed for awards including the Grindstone Novel Award and The Book Edit Writers' Prize. Viktoria also writes poetry that has been shortlisted for the Creative Future Award and Laurie Lee Nature Prize.  
Twitter: @ahthatsbecky
About Viktoria's fiction project: The Love Consult explores the shift in the veterinary industry through the relationship between two veterinarians at different stages of career burnout. A country vet who has long left the profession meets a city-slicker vet who is having feelings of hopelessness two years after qualifying. Throw in a misunderstanding of the landed gentry, a muddle of manners, and a murder, and it becomes more than just a love story.
Viktoria says: "Meeting with Rachel gave me a real boost. She was so courteous and insightful, echoing some things I thought needed to change whilst also providing me with fresh ideas. I've been able to refine the manuscript since then and have a few full requests out, so that's reassuring. It was such a great opportunity to learn more about what agents are looking for and the workings of the industry, plus I got complemented on my writing, so was a win-win."
Published 8 February 2023
---
---