Are you a young LGBTQ+ creative, writer or performer?
Are you interested in writing and performing your own work?
After an incredibly successful first year Pow! is back! Pow! is an initiative from Nick Field run in association with Spread the Word and Wotever World and funded by Arts Council England. It is a free opportunity for London-based LGBTQ+ creatives (aged 18-25) who want to write and perform their own work, develop their practice and explore the possibilities of live literature.
What is Pow!?
A series of free workshops tailored specifically for young LGBTQ+ artists, aimed at developing your voice, your work and practice. Pow! will give you the opportunity to:
Create and develop a new short performance piece.

Showcase your work at a special Bar Wotever event, at the iconic LGBTQ+ performance space The RVT.

Be mentored during the project and beyond.

Create peer networks.

Introduce your work to invited producers, venues and new audiences at the showcase.
Workshops and mentoring will be facilitated by lead artist Nick Field and guest artists Keith Jarrett, Malik Nashad Sharpe, Olivia Klevron and Spread the Word.
Writing and Performing? Live Literature? Say what!?
You might be a poet, a spoken word artist, a theatre or performance maker, a stand-up comedian or all of them at once! We want to create a group of artists with diverse backgrounds and practices who are looking to be inventive, creative and open in their approach to making new performance work with their own words. Through Pow! you will:
Experiment and develop your craft;

Learn from each other;

Open up conversations about LGBTQ+ writing, literature and performance;

Develop your work in a supportive and specifically focused environment;

Gain performance experience by showcasing your work at Bar Wotever's night at the Royal Vauxhall Tavern.
Alex Marlow, Pow! 2018 participant said: "Pow! has been absolutely essential for me in establishing my own unique practice as an artist and writer. The supportive environment in which to experiment and work with such a diverse range of practitioners was vital to this, alongside the invaluable time and physical space in which to workshop ideas. Because of Pow! I now have a new toolkit and method of working by being exposed to many different artistic approaches, allowing me to form my own hybrid method – it can't be understated how liberating and mobilizing this has been."
How to Apply:
If you'd like to apply for one of the 10 places available, you must:
Be aged between 18 – 25 years and live in London

Identify as LGBTQ+

Submit a short personal statement (max 500 words).

Tell us a bit about your work, your up-to-date writing experience, what your ambitions for your work are, and why you want to take part in Pow! What would you like to get out of it?

Submit an example of your work up to 1000 words in length, and any video links you'd like us to see

Tell us what kind of work you'd like to make for the showcase (max 300 words).
It doesn't need to be a specific idea just yet but are there particular themes or questions you'd like to explore?

Commit to 10 workshops taking place over 5 days (please see workshop dates below) and to creating a 5-10 minute performance piece for the showcase event on 24 September 2019.
Workshop dates (all sessions will run from 10am-5pm):
Saturday 13 July – venue to be confirmed
Saturday 20 July – Loughborough Junction
Saturday 27 July – Loughborough Junction
Saturday 14 September – Loughborough Junction
Sunday 22 September – Loughborough Junction
Showcase date: Tuesday 24 September 2019 (you'll need to be available at the RVT from 1pm for tech rehearsals). The RVT (Royal Vauxhall Tavern) is at: 372 Kennington Lane, Lambeth, London SE11 5HY. The nearest train and tube stations, Vauxhall, are a 2 minute walk away.
You can submit here: https://spreadtheword.submittable.com/submit
The deadline to apply is Monday 1 July at 5pm. If you've any questions or queries about Pow! please e-mail Aliya at [email protected]. We will let you know the outcome of your application by Friday 5 July.
Terms and Conditions
Pow! is a free workshop and mentoring series and showcase for young London-based LBGTQ+ creatives. Please check your postcode eligibility here before applying. The workshops cannot be taken on a one-off basis. The shortlisting for participants will be done by Spread the Word and the lead artist Nick Field.
About the artists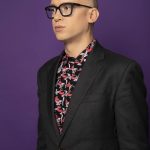 Nick Field, lead artist, is a writer, performer and musician. His work has been produced and staged at major events and venues, and his residencies and commissions include Keats House, London Metropolitan Archives and Latitude Festival. He has written, performed and toured internationally three solo shows. As an arts educator and workshop facilitator he has worked with organisations including City Lit, The Poetry School, Ideas Tap and Apples and Snakes.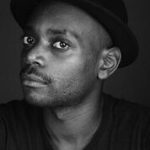 Keith Jarrett, guest artist, writes poetry and short fiction.His book of poetry, Selah, was published with Burning Eye. His work has appeared in anthologies and magazines including Attitude and Filigree: ContemporaryBlack British Poetry, exploring Caribbean history, religion and sexuality. In 2010, Keith wasUK Poetry Slam Champion; he also won the Rio International Poetry Slam championship at the FLUPP favela literary festival in 2015. His debut show, Identity Mix-Up earned five-star reviews at the Edinburgh Fringe festival.In 2014, he completed the pioneering Spoken Word Educators programme, teaching in a secondary school while studying for an MA at Goldsmiths University. He was also a Fiction Fellow at Lambda Writers' Retreat in Los Angeles.Keith play, Safest Spot in Town, was commissioned as part of the BBC's Queers series, performed at the Old Vic and aired on BBC Four. He is currently a PhD scholar at Birkbeck, University of London, where he is completing his first novel.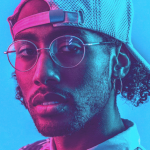 Mailk Nashad Sharpe, guest artist, is a choreographer and dancer and they make work under their alias marikiscrycrycry (marik is cry cry cry). Marikiscrycrycrycry is a long-term choreographic project for Malik's artistic research. They were born and raised in the suburbs of New York City and their family comes from Saint Vincent and the Grenadines. They have also spent formative time in Chicago, Montreal, and Toronto. They are Black, and have African, Black Carib, Asian, and Scottish ancestry. They are nonbinary and use they/them pronouns and their work deals with gender, race, sexuality, and processes of subjectivity, ontology, and meaning production. They work with dance with an expansive outlook, drawing influences from Black culture, contemporary dance, ballet, butoh, and live action. Their choreographic practice treats performance more as a space where possibility meets its materiality, creating ephemeral frameworks for now and the future and with political edge. They graduated with a B.A. in Experimental Dance and Live Art from Williams College, and hold a diploma in Contemporary Dance from Trinity Laban Conservatoire for Music and Dance.
Olivia Klevron, associate artist, is qpoc poet and performer from Chicago, IL. A graduate student in anthropology, Olivia focuses both academically and creatively on the relationship between language and the body. Recently, her work has specifically targeted the productive capacity of pop culture and celebrity as they relate to the everyday experience of race and gender. Trained as an actor, dancer, and writer, Olivia always attempts to create performance work from a space of overlap between all three practices in an effort to constantly push the boundaries of live performance.
Published 28 May 2019
---
---