Are you a young LGBTQ creative, writer or performer?
Are you interested in writing and performing your own work?
Pow! is a new initiative from Nick Field in association with Spread the Word and Wotever World and funded by Arts Council England. It is a free opportunity for London-based LGBTQ creatives (aged 18-25) who want to write and perform their own work, develop their practice and explore the possibilities of live literature.
What is Pow!?
A series of free workshops tailored specifically for young LGBTQ artists, aimed at developing your voice, your work and practice. Pow! will give you the opportunity to:
• Create and develop a new short performance piece.
• Showcase your work at a special Bar Wotever event, at the iconic LGBTQ performance space The RVT.
• Be mentored during the project and beyond.
• Create peer networks.
• Introduce your work to invited producers, venues and new audiences at the showcase.
Workshops and mentoring will be facilitated by lead artist Nick Field, guest artists Hannah Silva and Malik Nashad Sharpe (alias Marikiscrycrycry), an associate artist and Spread the Word.
Writing and Performing? Live Literature? Say what!?
You might be a poet, a spoken word artist, a theatre or performance maker, a stand up comedian or all of them at once! We want to create a group of artists with diverse backgrounds and practices who are looking to be inventive, creative and open in their approach to making new performance work with their own words. Through Pow! you will:
• Experiment and develop your craft;
• Learn from each other;
• Open up conversations about LGBTQ writing, literature and performance;
• Develop your work in a supportive and specifically focused environment.
How to Apply
If you'd like to apply for one of the 10 places available, you must:
• Be aged between 18 – 25 years and live in London;
• Identify as LGBTQ;
• Submit a short personal statement (max 500 words) telling us a bit about your work, your up-to-date writing experience, what your ambitions for your work are, and why you want to take part in POW! What would you like to get out of it?
• Submit an example of your work up to 1000 words in length, and any video links you'd like us to see;
• Tell us what kind of work you'd like to make for the showcase (max 300 words). It doesn't need to be a specific idea just yet, but are there particular themes or questions you'd like to explore?
• Commit to 10 workshops taking place over 5 days (please see workshop dates below) and the showcase event on 25 September and to creating a 5-10 minute performance piece for the showcase event on 25 September 2018.
Workshop dates:
Sunday 15th July – 10am-5pm – venue TBC
Saturday 21st July – 10am-5pm – Arch 468 Theatre Studio
Saturday 28th July – 10am-5pm – venue TBC
Saturday 15th September – 10am-5pm – Arch 468 Theatre Studio
Saturday 22nd September – 10am-5pm – Arch 468 Theatre Studio
Arch 468 Theatre Studio is at: 209a Coldharbour Lane, Brixton, London SW9 8RU. The nearest train station, Loughborough Junction, is 3 minutes walk away.
Showcase date: Tuesday 25th September 2018 (you'll need to be available at the RVT from 1pm for tech rehearsals). The RVT (Royal Vauxhall Tavern) is at: 372 Kennington Lane, Lambeth, London SE11 5HY. The nearest train and tube stations, Vauxhall, are a 2 minute walk away.
Send in your application to us via Submittable. The deadline to apply is Thursday 28 June at 5pm. If you've any questions or queries about Pow! then e-mail Aliya at aliya@spreadtheword.org.uk.
We will let you know the outcome of your application by Wednesday 4 July.
Terms and Conditions
Pow! is a free workshop and mentoring series and showcase for young London-based LBGTQ creatives. Please check your postcode eligibility here before applying. The workshops cannot be taken on a one-off basis. The shortlisting for participants will be done by Spread the Word and the lead artist Nick Field.
---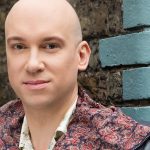 Nick Field, lead artist, is a writer, performer and musician. His work has been produced and staged at major events and venues, and his residencies and commissions include Keats House, London Metropolitan Archives and Latitude Festival. He has written, performed and toured internationally three solo shows. As an arts educator and workshop facilitator he has worked with organisations including City Lit, The Poetry School, Ideas Tap and Apples and Snakes. Nick is an Associate Writer with Spread The Word.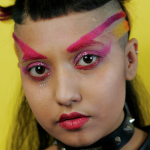 Katy Jalili (Katayoun Jalilipour), associate artist is a genderqueer Iranian born multidisciplinary artist, performer and writer. Katy has previously written for Shades of Noir (2016-17) and now writes freelance. They graduated from Performance: Design and Practice at Central Saint Martins in 2017 (First class Hons) with a research focusing on how queer femme bodies claim a performance stage. Currently their continuing their research on queer ancestry for people of diaspora which lead to the making of their first short film #Familiar #Touch #Lost #Figures, screened both nationally and internationally. Katy's performance work covers a variety of night club entertainment, comedy, cabaret and burlesque, live art and spoken word. Some have described Katy's performances as provocative, terrifying, erotic, political and wickedly entertaining, whilst channelling the spirit of punk. They are currently an artist in resident at Wotever World, where they are commissioned to make new performances showcased on a monthly basis at Royal Vauxhall Tavern. They have also previously performed at Brighton (Traumfrau) ,Edinburgh night time cabaret entertainment at Paradise Palms(Pollyanna), and very recently in Berlin (House of Presents). Katy was named as one of the top 5 queer artists in 2017 by i-D.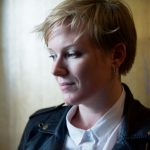 Hannah Silva, guest artist, is a British poet, playwright and performer known for her innovative explorations of form, voice and language. Her solo performances layer up vocal sounds and poetry, creating sonic explorations of meaning and sense. Her latest performance Schlock! splices Fifty Shades of Grey with a novel by Kathy Acker, celebrating 'the slipperiness of words, reinventing them so that none of them are safe' (The Guardian). Total Man was shortlisted for the Ted Hughes Award for New Work in Poetry. She has been featured in Wire magazine and on BBC Radio 3. Her poetry collection Forms of Protest (Penned in the Margins) was Highly Commended in the Forward Prizes. Her debut record Talk in a Bit will be released by Humankind in 2018. Photo credit: Hayley Madden for the Poetry Society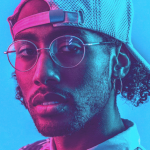 Malik Nashad Sharpe, guest artist,(b.1992, New York) is a choreographer and dancer performing under their aliases Marikiscrycrycry and DANCEw/YUNGMARIK!! Their work operates with an expansive choreographic proposition that utilises dance and live action as a modality for the excavation of 'Other' ontologies at/around Blackness and Queerness. Leaning into the various affective politics of anxiety, allostatic load, aesthetics, and alienation, their works look here, to the present and beyond in order to dredge up, reimagine, and ritualise possibilities for the body against hegemonic regimes of meaning-production. Performing in theatres, club nights, and galleries, their works are textured scapes and spaces where research into performativity collapses into the notion choreography as a universe, where possibility and futurity is not only manufactured, but also exacted.

Wotever World, partner, is a producer of weekly queer arts event Bar Wotever and film festivals, one-off nightclubs, themed arts events, talks and exhibitions. Wotever's core values are of inclusion, diversity, support and celebration of queer culture. Bar Wotever, currently resident at The RVT has run weekly performance and community events for 13 years, showcasing emerging and established queer art and culture for a diverse audience. Wotever World supports new and emerging queer artists by giving developmental performance opportunities and mentoring.

---
---