Spread the Word opens competition in partnership with Bookouture for writers to receive feedback on manuscripts.
Bookouture is a fast-growing UK-based digital publishing imprint dedicated to publishing high quality fiction. Their publishing team offering to provide written feedback on 6 fiction manuscripts by writers from under-represented backgrounds based in London, UK.
Bookouture currently has a particularly strong interest in emotional women's fiction, book club fiction, crime, thrillers, and contemporary romance. The publisher is also keen to find a wide range of new voices across all genres, including historical fiction, saga, and fantasy. You can read a little more about what they look for here.
We define writers from backgrounds that are currently under-represented in publishing as:
Having a low household income

Being working class

Having experienced a lack of academic and/or vocational training opportunities – i.e. having not been able to study/train to their full potential due to low income, ill health, being a carer etc.

Being or having been a carer

Having experienced homelessness

Being a single parent

Having a disability

Being from a BAME background

Being a member of the LGBTQ+ community
How to apply
Please note this opportunity is only open to writers based in London, UK.
You can apply here: https://spreadtheword.submittable.com/submit
Only one entry per applicant will be accepted. This opportunity is only for complete fiction manuscripts.
What we will need from you to apply:
A sample of your manuscript; of up to 2,000 words from the beginning;

A two-three line pitch on your novel;

A full manuscript of your book of no more than 100,000 words in total. Your manuscript will only be reviewed if your two-three line is successful in the process.
Longlisting for this opportunity will be on the basis of your two-three line pitch and your 2000 word extract.  Longlisted writers will have their extracts, full manuscripts and pitch forwarded to Bookouture, who will then choose  which manuscripts will be read by a member of the Bookouture team.
Please note that you must have a completed manuscript to apply for this opportunity, though it can be in its early drafts.
Timetable
Initial selection will be on the basis of your pitch and your 2000 word extract. Selected writers will have their full manuscripts and pitch read by a member of the Bookouture team. Deadline for submissions is 11.59pm on Monday 4 February 2019. Successful applicants will be notified by 26 February 2019 with the written feedback to be given to them by the end of March.
Writers selected for this opportunity will receive top-line feedback on their manuscript from an editor at Bookouture on what is working, what isn't working, how characterisation, plot and setting could be improved, and how the book could better fit the market.
About Bookouture's publishing team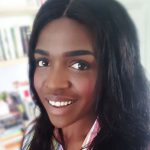 Leodora Darlington – Publishing Executive at Bookouture
"I am actively looking for suspense novels, psych thrillers and crime fiction that will have me reading well past my bedtime and gasping at the shocking twists. I would also love to find some upmarket, moving, or quirky women's fiction. If your book either manages to make me weep or laugh uncontrollably, I'll know I've found a winner."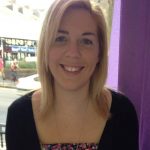 Natasha Harding – Associate Publisher at Bookouture
"I've worked in publishing for over ten years, commissioning commercial fiction at Harpercollins, Pan Macmillan and Bookouture across crime, historical and women's fiction. I'm looking for standout, gripping, accessible novels with an unforgettable hook and stories that will stay with me long after the final page. I'd love to read a sweeping World War Two saga, a gripping psychological page-turner or a horror novel that will chill me to the bone."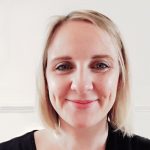 Isobel Akenhead – Associate Publisher at Bookouture
"I'm looking for fantastically readable commercial crime, thrillers, romance and women's fiction, in particular where there is a strong hook."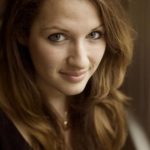 Jessie Botterill – Associate Publisher at Bookouture
"As an editor, I'm always on the look-out for stand-out voices and original storytelling. The books I love have clever plots, ingenious hooks and always, always, a compelling protagonist with an unforgettable voice."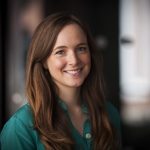 Abigail Fenton – Commissioning Editor at Bookouture
"I am currently on the hunt for US-based contemporary romance, psychological thrillers/suspense, and dark women's fiction."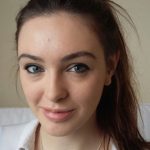 Ellen Gleeson – Publishing Executive at Bookouture
"I'm looking for a twisted, domestic psychological thriller, with a hook at the start that will immediately pull me in and a twist at the end that will make my jaw drop – give me lies and secrets galore! I'd also love to see a new crime series, in an atmospheric setting and with a lead detective I can't help but root for. I would love to read a steamy contemporary romance – characters I want to hang out with, packed with will-they-won't-they tension, and of course tons of sexy scenes!"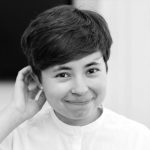 Maisie Lawrence – Publishing Executive at Bookouture
"I adore US-set crime, sweeping historical, high-concept and reading group/uplit fiction. I am particularly keen to find authors from diverse backgrounds and #ownvoices stories."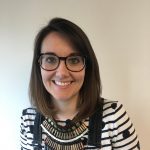 Helen Jenner – Commissioning Editor at Bookouture
"Everyone loves a crime thriller and I'm on the look-out for a sharp new crime writer who can really draw in readers with atmospheric settings and a killer hook. I'd like to find the new LJ Ross!"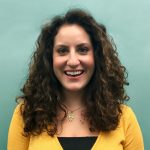 Christina Demosthenous – Commissioning Editor at Bookouture
"I'm looking for gripping, twisty and unputdownable crime novels – whether that's police procedurals featuring a kick-ass detective lead, an atmospheric setting-based series or high-concept serial-killer thrillers. I want to be shocked, addicted and emotionally floored!"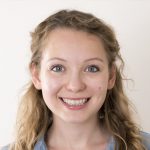 Emily Gowers – Publishing Executive at Bookouture
"I'm looking for authors of swoon-worthy US-based romance, sweeping historical novels, and gritty domestic thrillers, all with strong, engaging female leads."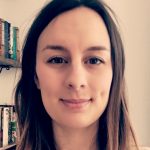 Jennifer Hunt – Commissioning Editor
"I am looking for page-turners that hold dark secrets and overflow with emotional drama. From psychological thrillers, police procedurals and passionate women fiction to contemporary romance, I want books that examine female friendships, parenthood, relationships or twist and turn with their shocking discoveries in dark, evocative settings."
Published 30 November 2018
---
---